Life on water: 7 little-known Venice competitors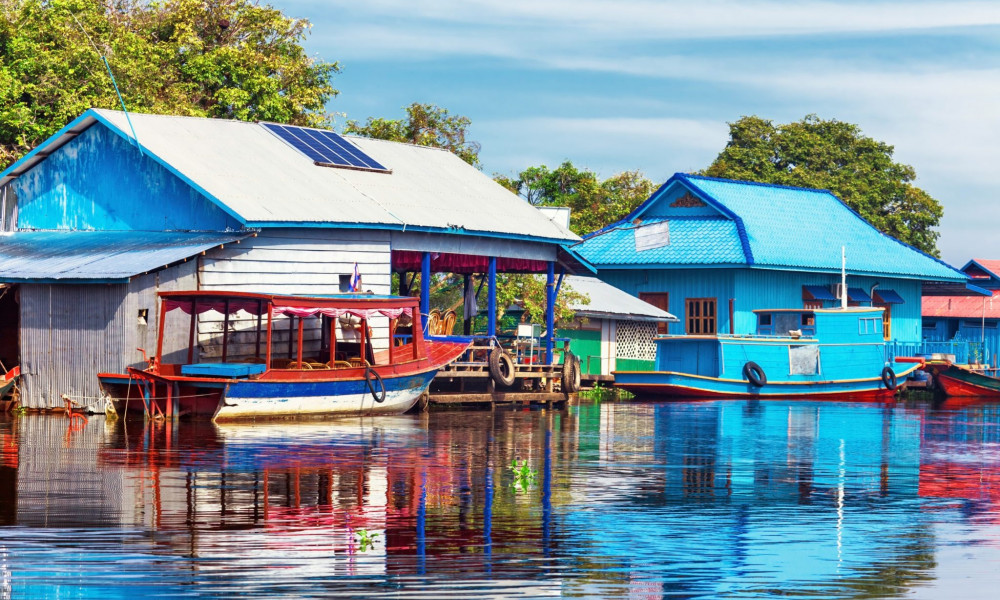 When we hear about "water city", Venice immediately comes to mind, doesn't it? Tranquil gondolas, narrow waterways, gentle light of the evening sun and ancient architecture create that heady romantic cocktail which attracts tourists from all over the world to the Italian city.
There is only one Venice, but there are several other floating towns across the globe that tamed the watery element and peacefully coexist with it. So today we will tell our readers a little more about 7 canal cities and villages worldwide.
Giethoorn, the Netherlands
The charming "Dutch Venice" Giethoorn village is a home to nearly 3 thousand people. The settlement was founded in 1230 by fugitives who came from the Mediterranean regions. Many of the buildings were erected on the nearby islands linked by about 50 wooden bridges. Giethoorn is crossed by almost 8 kilometres of waterways with depth of a meter. It is worth noting that roads do not extend to the central old town, so residents get around mostly by punting, using modern boats with electric motors which operate as quietly as possible, as if being afraid to disturb the calm of peaceful village.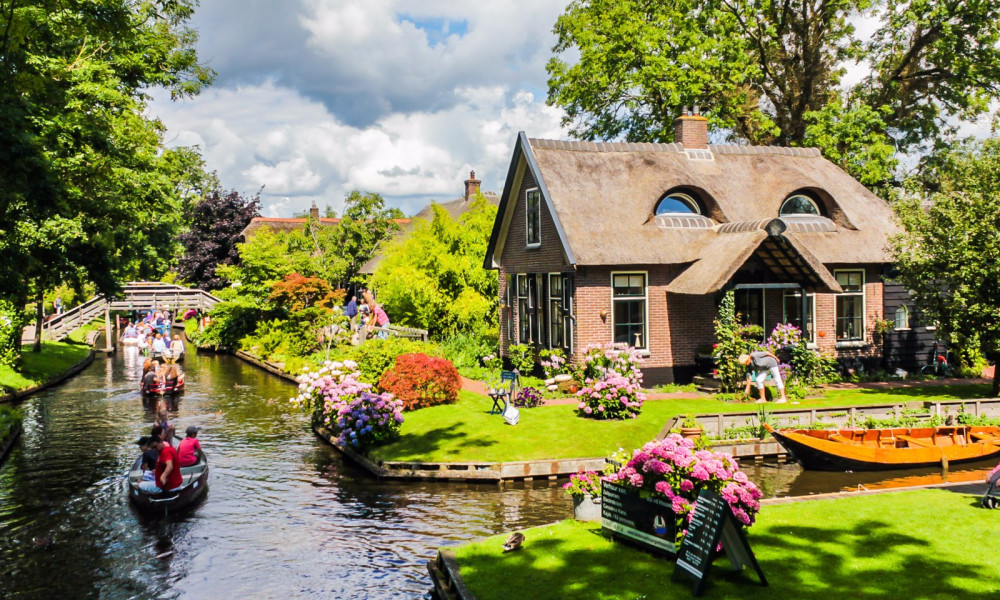 Photo businessinsider.com
Vilkovo, Ukraine
Few people know that we have our own unique city on water. It is located in the Danube Delta and is called Vilkovo. Three centuries ago, a small town was founded by Old Believers who fled from Nikon's church reform, they carefully hid their settlement in the impassable swamps of the Danube. Now the city houses about 11 thousand of people who are special ones because there is a legend that Vilkovo residents are able to walk on water as on land. There is a wide variety of bridges and junctions paved through innumerable canals and water strings. Houses stand on stilts, and as for private transport means, inhabitants use catamarans and boats instead of cars.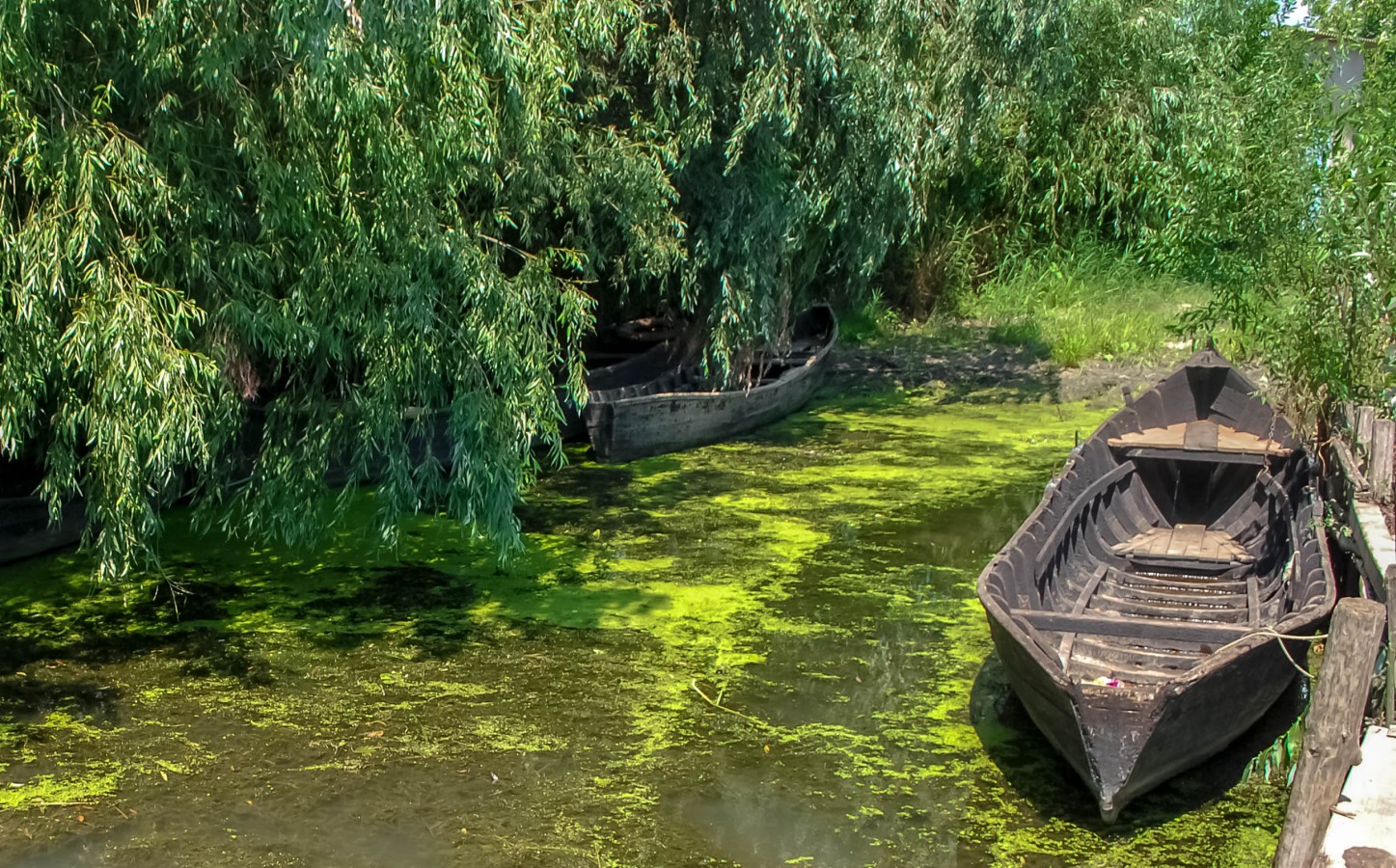 Photo upload.wikimedia.org
Kompong Phluk, Cambodia
Kompong Phluk is a very unusual village. In different periods of time, it lives either on water or on land. How is this possible? The fact is that the Tonle Sap River, by which the village is located, origins from the namesake lake and flows into the Mekong. But in the rainy season it begins to flow in the opposite direction, converting the Tonle Sap Lake into a real sea with area of 12 thousand square kilometres. The resident of a waterfront dwellings in number of about 3 thousand, build houses on stilts, that at different times either tower over the land, as a fairy tale little hut on hen's feet, or get surrounded by high water.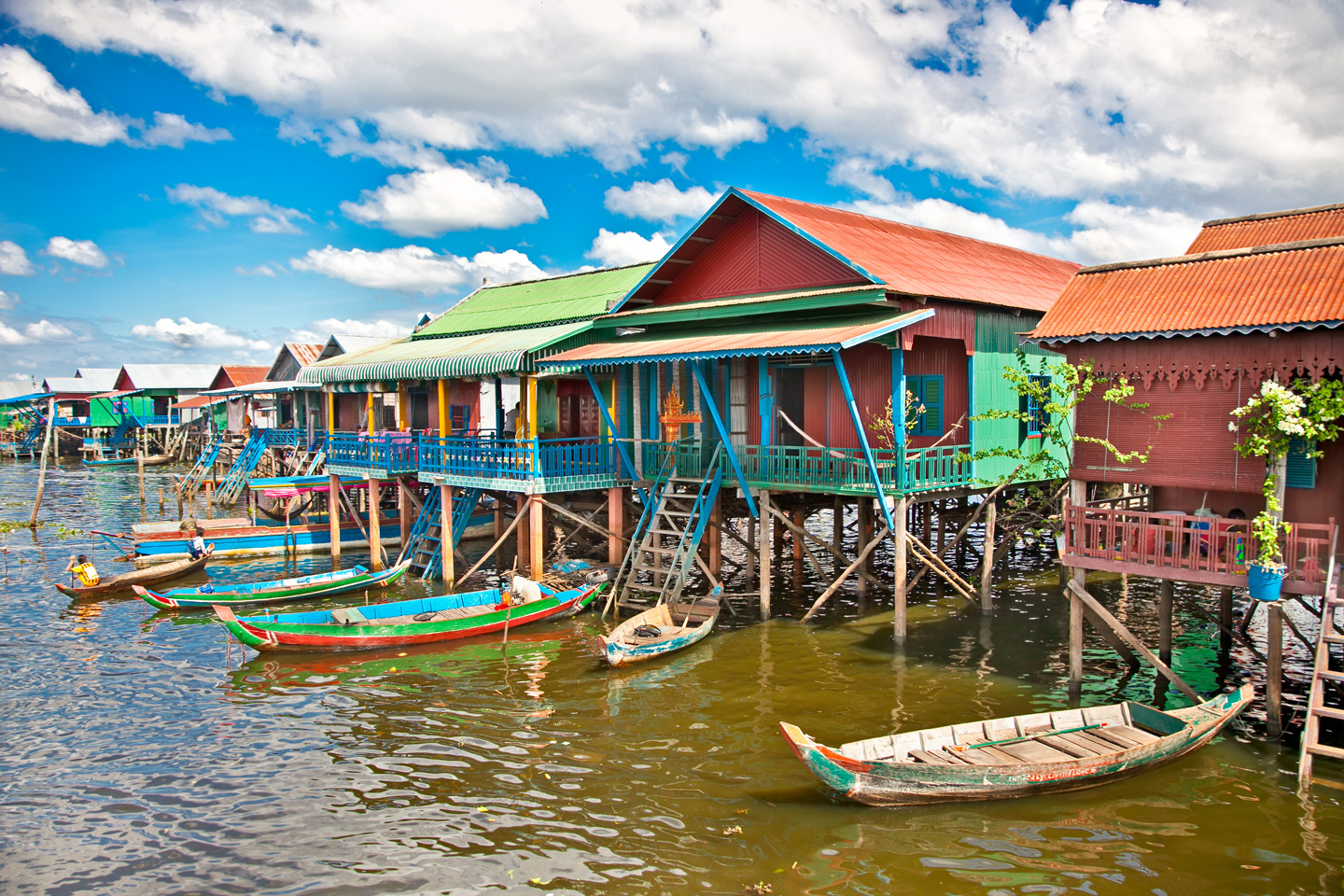 Photo adventureinyou.com
Ganvie, Benin
Even in Africa they have their local, colourful Venice. Ganvie lake village grew up in the middle of the Lake Nokoué five centuries ago. Then, the local residents in order to avoid slavery, which they were threatened by Fon tribe, took advantage of their beliefs, namely, the strict taboo to enter water, and began to build their houses on stilts directly in the lake. This saved the local, so the name of the village is literally translated as "We survived." Now the population of Ganvie is 20 thousand people. Locals move along water "sidewalks" on boats only, they subsist mostly on fishing and glad to see each visiting tourists.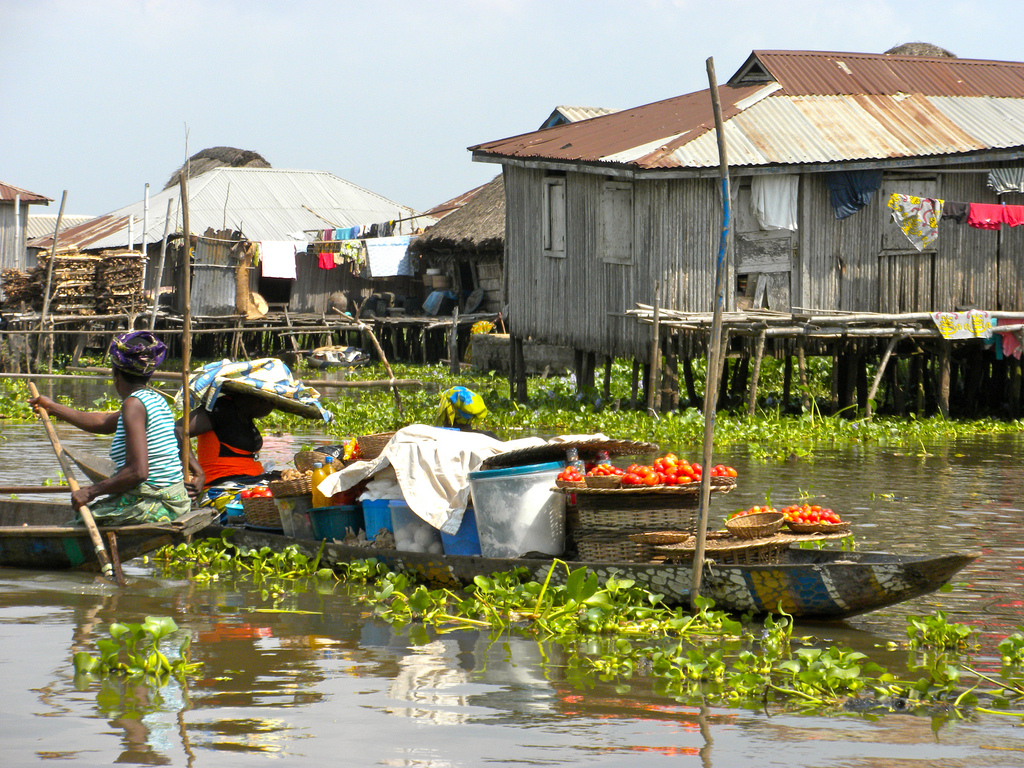 Photo ru.yeed.me
Kampong Ayer, Brunei
The most interesting place in Brunei's capital city Bandar Seri Begawan, is located, oddly enough, not on the ground... Much more turbulent life here boils in the water village Kampong Ayer. This is not surprising, because this is where 30 of 50 thousand capital inhabitants live. Water village unites in itself 28 smaller villages, located on both sides of the river Sungai Brunei, but the borders between villages are arbitrary and completely invisible. The whole village stands on stilts and houses are linked by numerous bridges that arch over urban waterways. It has its own hospitals, schools, restaurants, shops, mosques and water taxis. Common public transport is all kinds of watercraft that ply from berth to berth. Boat stops here are berths made to the middle of the river. The most popular personal transport is the same ordinary boats, equipped with canopies from the sun. But some inhabitants prefer motor boats, in particular, the local police.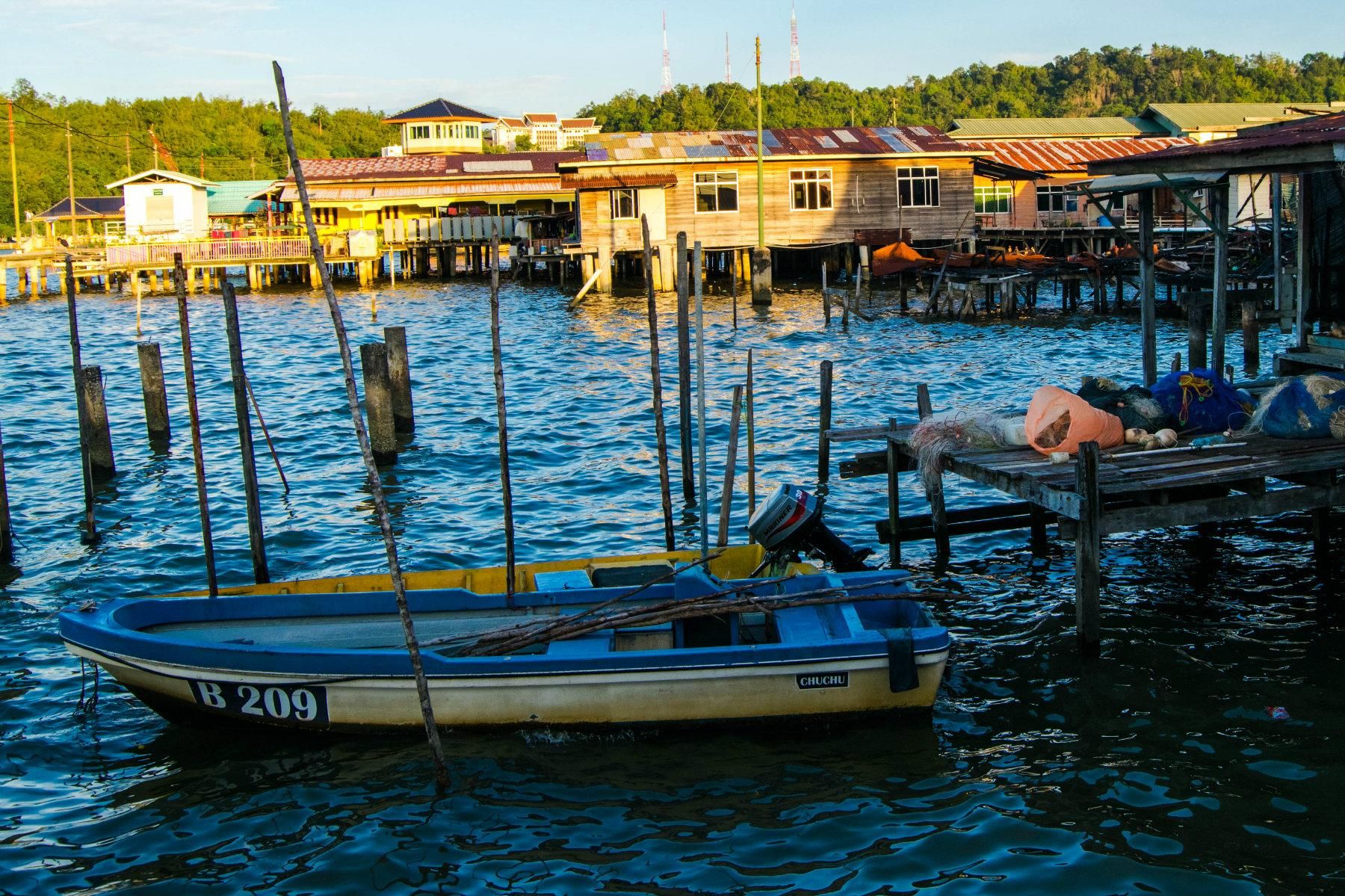 Photo pinterest.com
Alleppey, India
In the Indian southern state of Kerala there is the town of Alleppey, surrounded by many lakes, lagoons and canals. The length of all canals in Kerala, in the south-western part of India, is more than 1400 kilometres. This scenic town has two bright lives: terrestrial and aquatic. The most interesting area is Boat Jetty Road, which is a navigable canal lined with a variety of cafes, restaurants and cottages. The right approach in this region, meanwhile, is to rent your own houseboat for a languorous ride around Kerala waters and feel like a real explorer. There is also always possible to find a boat or a skiff to get away from everyone and enjoy the atmosphere of Indian Venice.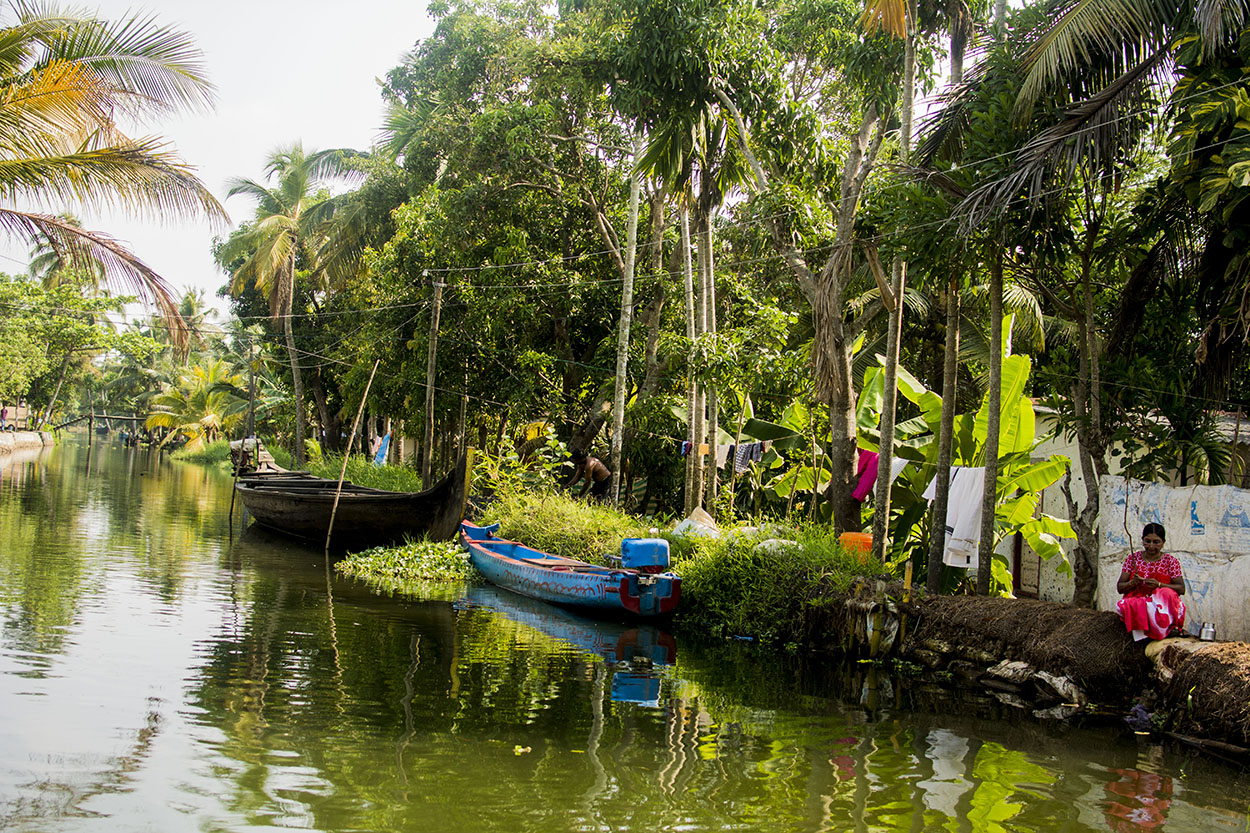 Photo static3.businessinsider.com
Wuzhen, China
Ancient Chinese City Wuzhen is located south of the Yangtze River in China. Legend has it that the first humans lived here 7 thousand years ago, and at that time there were already stone bridges and wooden carvings. Wuzhen is considered the most well-preserved water town in China. The local people revere their traditions and do not accept technical innovations. Life revolves around the waterways: as in the old days, there they still buy food directly from windows of their houses from vendors sailing past on the boat. But, at the same time, locals do not try to live apart and closed, they are always happy to welcome tourists. Many old-timey buildings are converted into canal side hotels and restaurants. Waterfront houses light up magnificently at night, and lights hit the canals' startlingly shimmering water.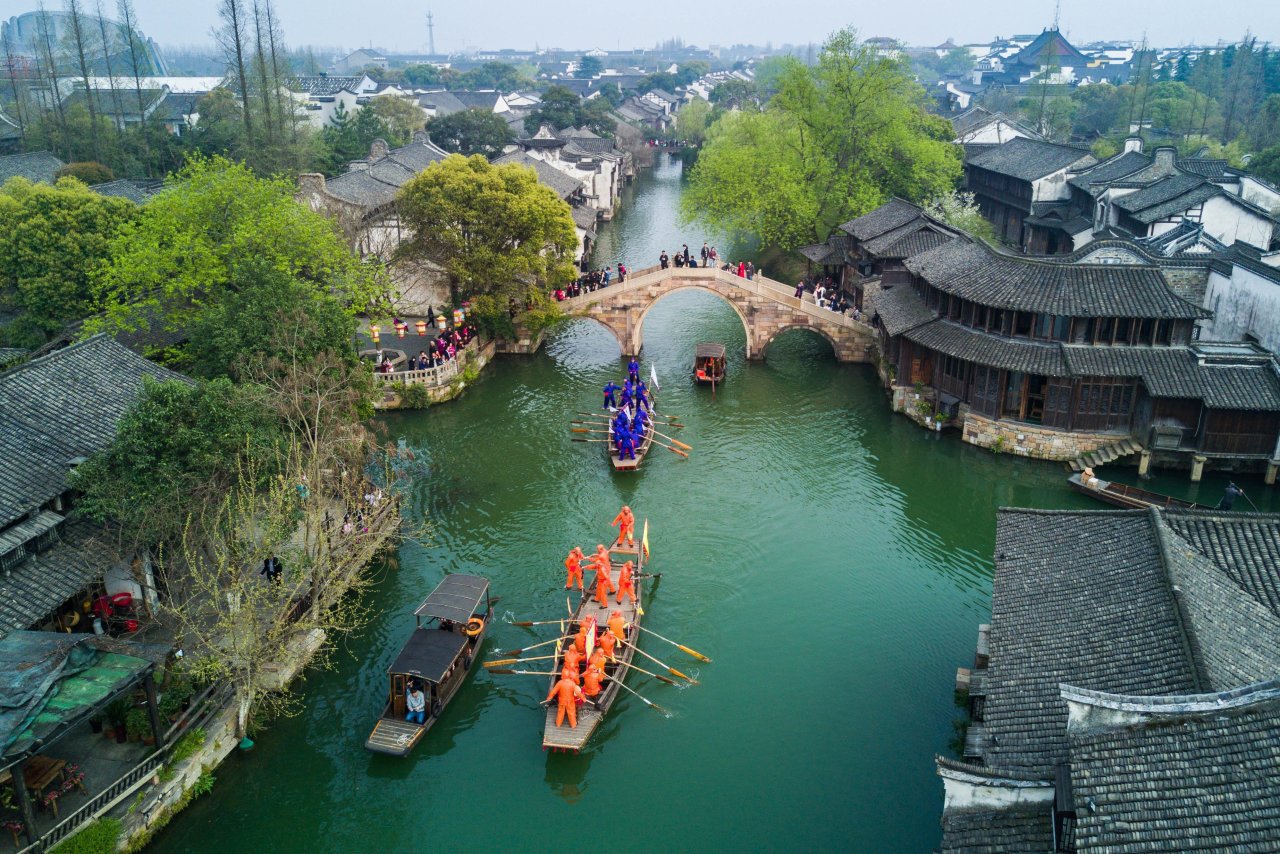 Photo wsj.com
Cover photo floatingvillagetours.com