Little Lenin dreamt of…Mausoleums of the world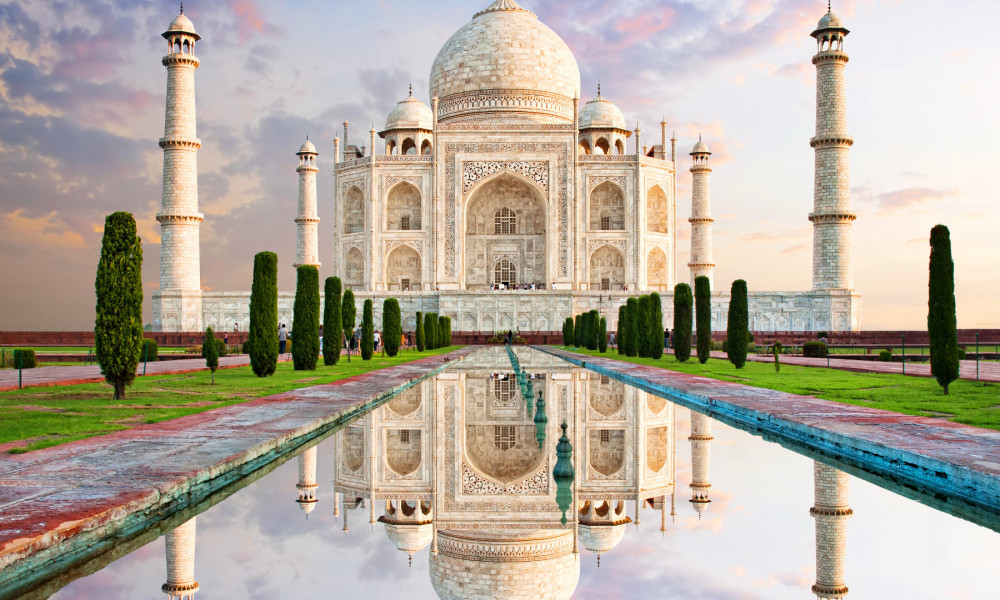 The great ones of the earth as well as not really great ones set tongues wagging significantly not only when alive but also after death. Indeed, how can one remain silent when looking at a pompous shrine of one or another figure even with Egyptian pyramids off the market? Outlook made sure that Vladimir Lenin's Mausoleum on the Red Square is a pretty modest resting place unlike…
Unlike, for instance, a "tiny tomb" of Spanish dictator and cinemagoer Francisco Franco. You're not just seeing things, it is true – leader from the Pyrenees wasn't too fond of literature however he couldn't live without movies. In all his residences there were magnificent halls for the viewing of generalissimo's favorite movies. It is unknown if films ran in the Valley of the Fallen but you must admit that the sepulchre looks great on camera. Construction of the memorial, located 58 km away from Madrid, began in the lifetime of caudillo. The word is, even architects who've seen it all, among themselves called Franco nothing less than a "pharaoh with his own pyramid". 18 years of construction, 6 million ceramic elements, cross 150 meters high, cavated basilica almost 300 meters high, thousands of dead workmen (mainly political prisoners) – all these turned the object into one of the most tremendous mausoleums of the world. Tourists from throughout the globe come here annually as well as leader's worshipers, although in 2007 Spanish authorities assigned the complex a status of Francoist regime victims monument (alongside the dictator himself 33 to 40 thousand Civil War participants are buried there) and forbade holding all kinds of political events on site.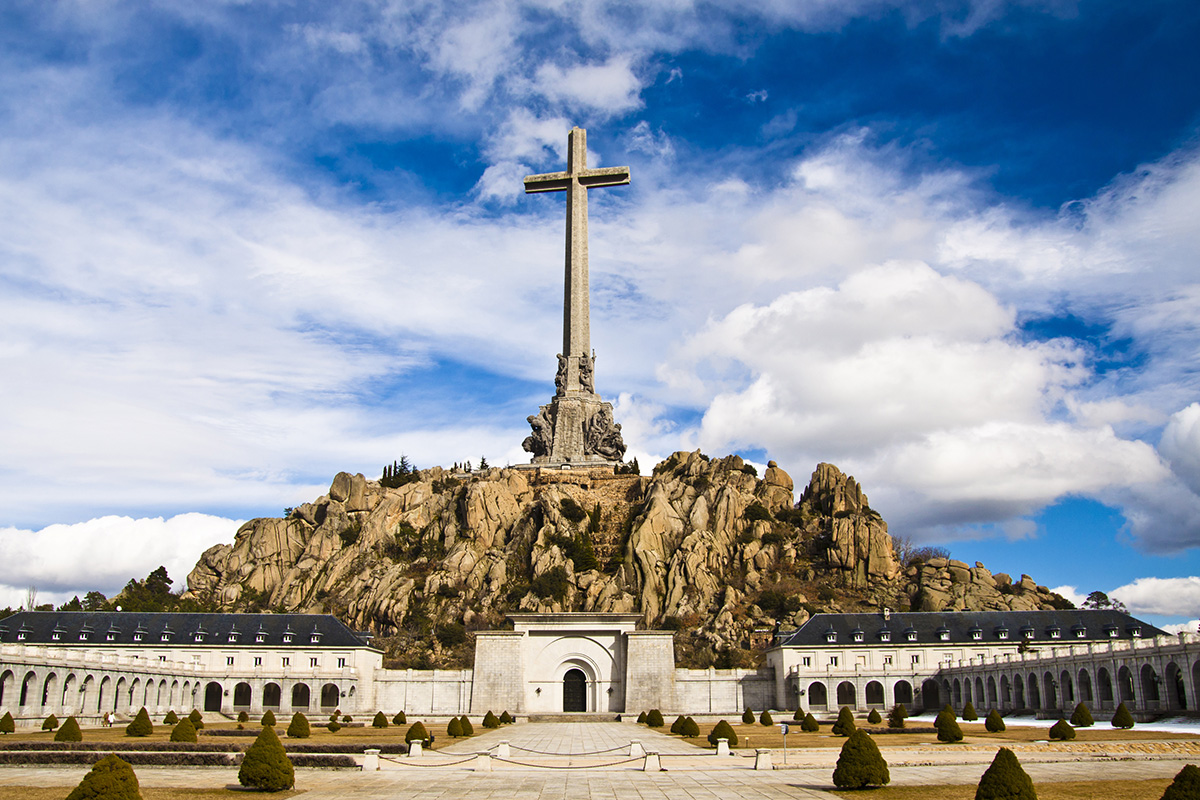 Photo meros.org
Napoleon Bonaparte, according to his contemporaries, wasn't the most modest man yet, as opposed to Franco, he didn't erect himself monuments in his lifetime. However, his ashes rest in a majestic building that is one of the symbols of Paris along with the Eiffel Tower and the Arch of Triumph. National Residence of Invalids with its twice gilded dome (that took over 30 kg of gold) – is a perfect example of classicism architecture. By the way, the title of the construction isn't flashy at all since it was built for the veterans back in 17th century and is still partly used as intended. Narrowly a hundred disabled French military men who feel like "neighboring" with the great commander and his comrades live there today. Still, there have been doubts as to the former one for over a decade. The great Hugo might have written that in 1840 roughly half a million people came to pay the last tribute to the Emperor and "it seemed as if the entire Paris shifted to one city part like water in a vase that was tilted", all of them could have been cheated on. Since 2002 numerous French historians and experts now and again demand from the government verification of the remains because there is this theory according to which it isn't Bonapart at all resting under the dome but a Jean-Baptiste Cipriani – his head waiter.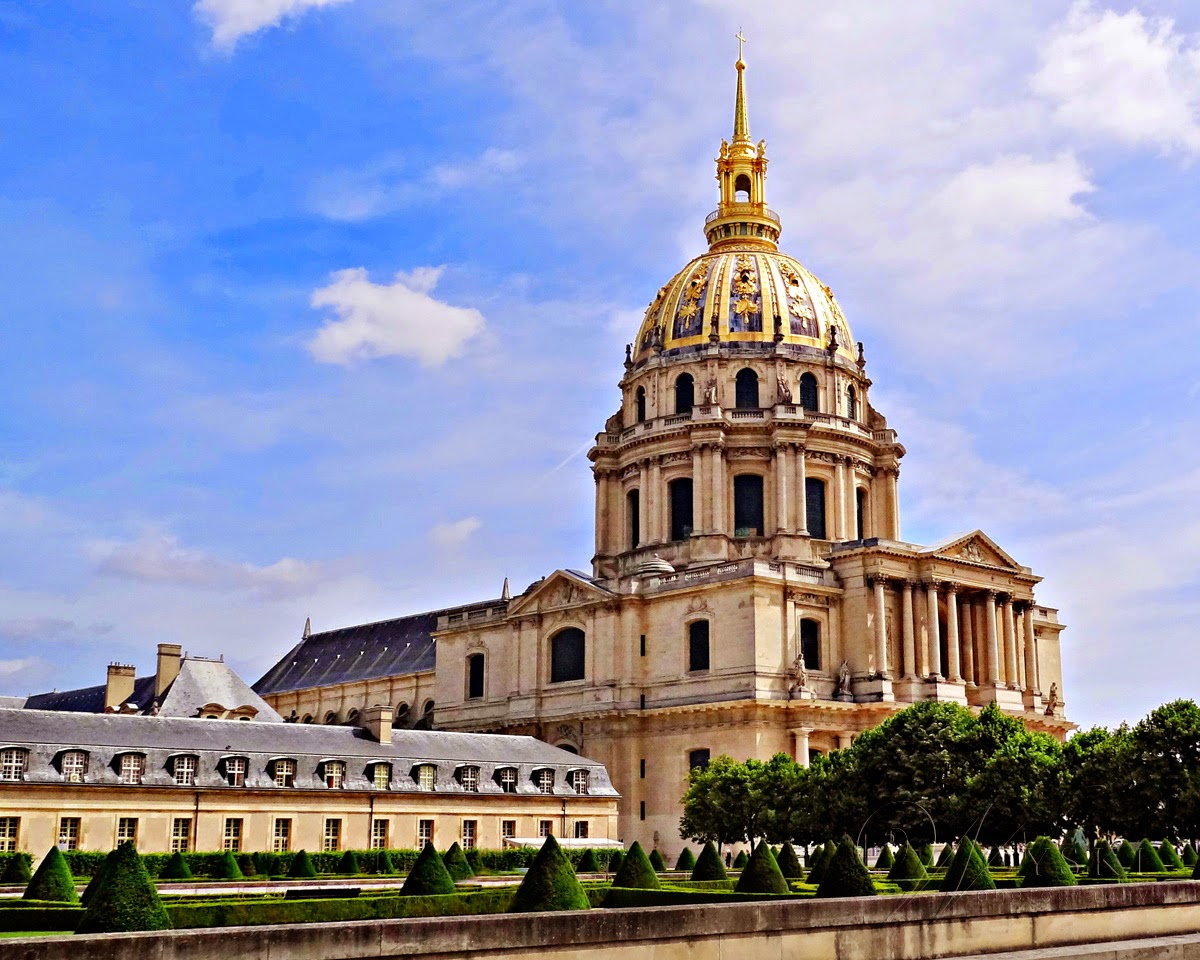 Photo flymeango.com
On the other side of Europe, in Turkey, they have idols of their own. Among them there is Mustafa Kemal Atatürk, the founder and the president of the first republic. Upon his death in 1938 the body of the "Father of Turks" was reintered a couple of times until it found its permanent refuge in the mausoleum with a hardly pronounceable name Anitkabir. Built in a 7-year term (1944 – 1953) it still remains for the citizens of Ankara and the whole country as sacred a place as a construction on the Red Square used to be for the communist in USSR times. Annually at least 2 million visitors come here the bulk of them being Turks. Aside the building itself, a park and a museum, the shrine attracts attention due to Kemal's automobiles collection and his duplicated office.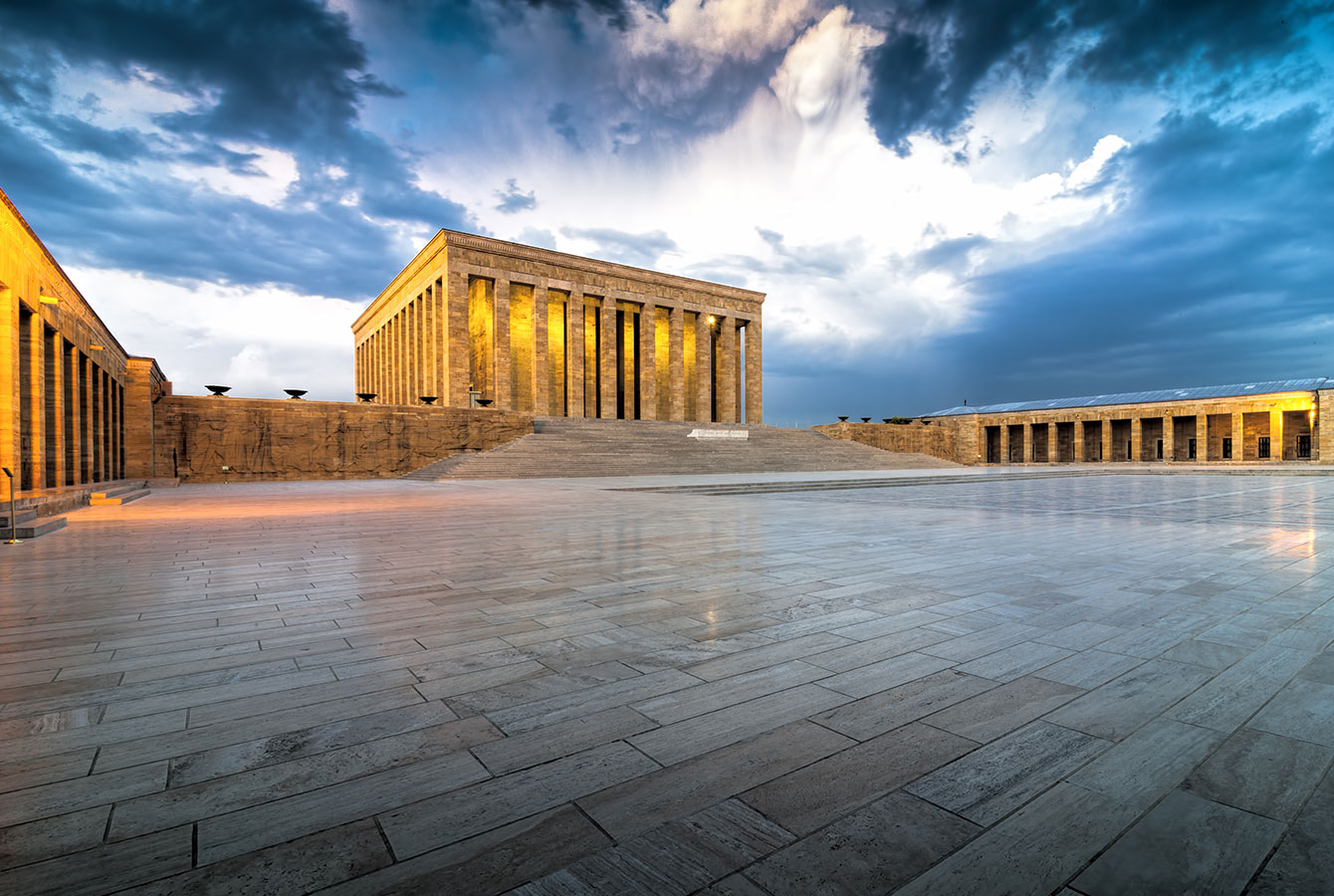 Photo frenchparis.ru
Next one in the line is probably world's most famous mausoleum – that's Indian Taj Mahal. Created by order of the ruler Shah Jahan back in 1632, it appears in just about every second movie about India. Padishah's wife Mumtaz Mahal who died in labor was the first to be buried there. Later another tomb of Jahan himself appeared. 20 thousand workmen were building the shrine, many of them, according to the legend, were killed upon erection of the complex. Annually it is visited by 4 million tourists lured not only by the grandeur of the white marble construction but also by dozens of myths connected to it. I prefer two of them. Consistently with the first one, Shah Jahan wanted to create on the other bank of Yamuna River a twin in black marble and connect them with a grey bridge but fate had decreed otherwise. Second legend suggests that in 19th century ruler of British Raj Lord William Bentnick wanted to destroy Taj Mahal. The reason was marble that Governor General allegedly intended to sell in an auction. But, as they say, no harm no foul: the monument is safe and sound and it is even forbidden to fly on a plane over it.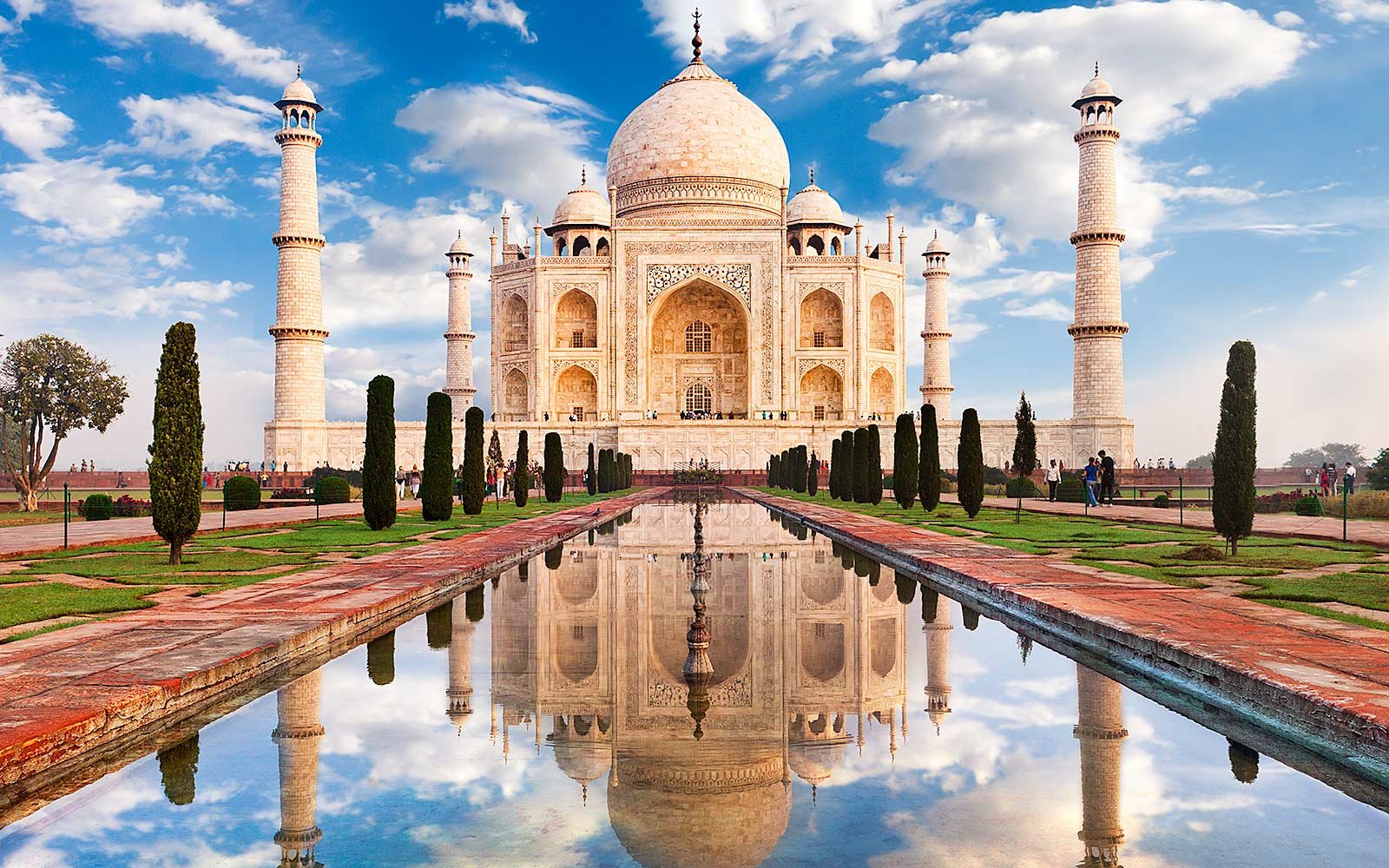 Photo travelandleisure.com
And we'll conclude with what we started from – with Vladimir Lenin. His shrine in the centre of Moscow clearly meets abovementioned objects halfway in many respects. But it could have been elsewise for the non-built Palace of the Soviets in the capital of the USSR was supposed to become not only a mausoleum but also one of the most colossal buildings in the world. Cathedral of Christ the Savior demolished by Bolshevists "liberated" huge space and it was in its place where they began to lay foundation for the construction 420 meter high (there was nothing higher on earth at that time). However, war and economic severities never allowed a 100-storyed skyscraper with Lenin on the top become the symbol of "New Moscow" (although it did manage to appear on post cards and city maps). Erected constructions were sent to front and turned into bridges and other strategic objects and out of the remains a big pool was made. After the war no one actually cared about the project therefore it only remained on paper and in some fiction quasi-historic movies.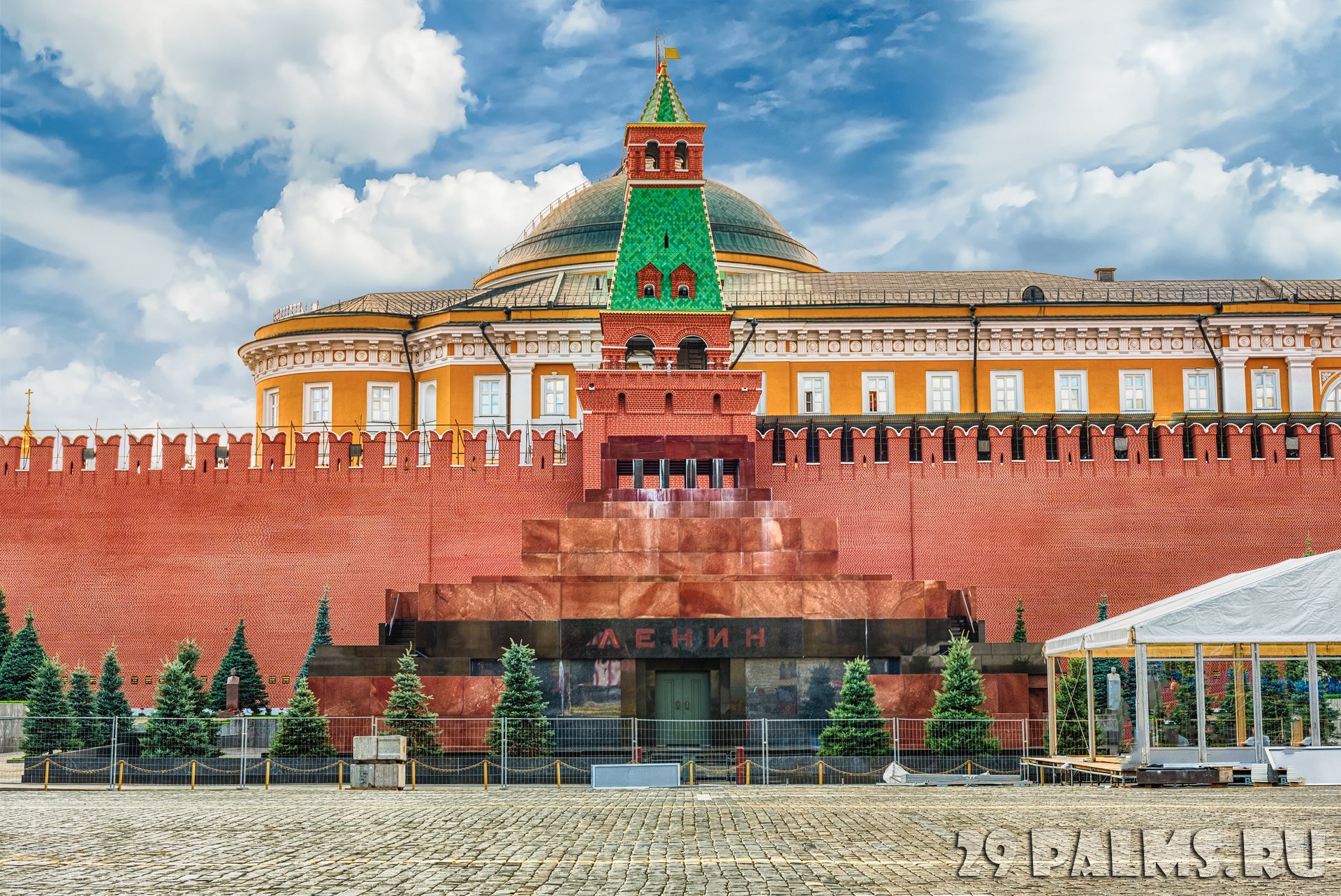 Photo 29palms.ru
Cover photo lonelyplanet.com