THE NEVERENDING STORY WITH COMPLICATIONS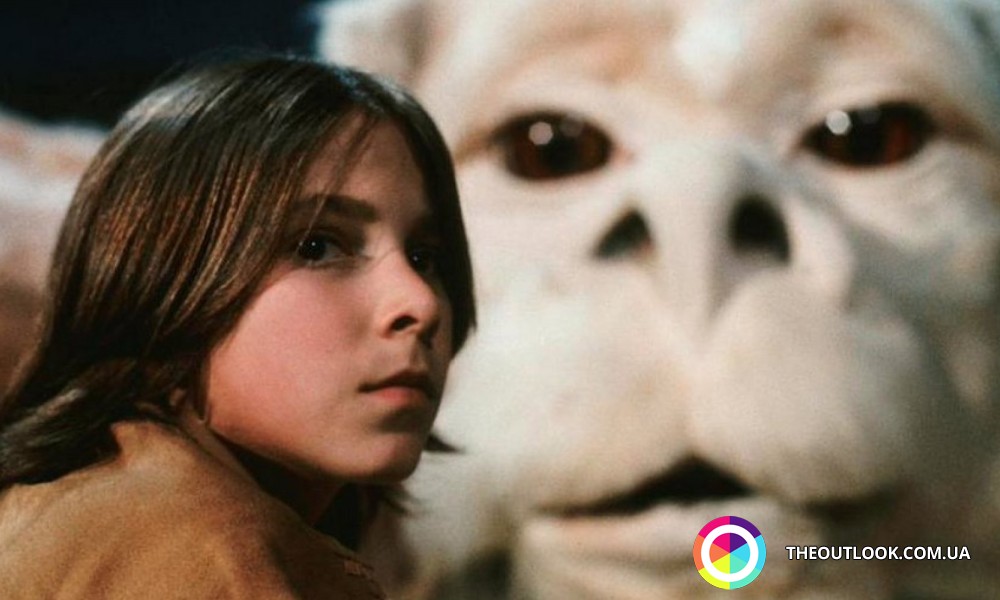 Fantasy story about a boy Bastian, who stole a book with an amulet on its cover, and the adventures of a brave Atreyu - The NeverEnding Story - is undoubtedly an iconic movie. This film classic was created in 1984, before computer graphics, virtual studios and wonders drawn up on the screen. And a few people know what a reverse side of the film is...
And there were real swamps with insects, uncontrolled motorized snails, and the actors waving shaggy werewolf paws. If you put The Story on a par with modern The Chronicles of Narnia, you wil se that director of the first one, Wolfgang Petersen, literally had to perform much elaborated work with jagged tablespoon. That occupation was not only neverending, but also neverending complicated.
In the 80s special effects were created under principle of crazy skilful hands and were brought to life with ordered or sometimes just scrap things. So, all the fabulous characters of The NeverEnding Story could be touched with fingers. Actually, it is quite possible to touch many of them even now. In the Bavaria Film Studios museum one can easily climb the neck of epic flying dragon Falkor (impressive 15-meter high structure with a frame made of aircraft steel). Much energy was spent to construct it: doll's body was covered with 10 thousand scales and plastered with 100 kg of pink Angora-wool. Just a pretty dog muzzle weighs almost a hundred kilos, also, homemade giant has 16 moving facilities controlled by 36 tackles.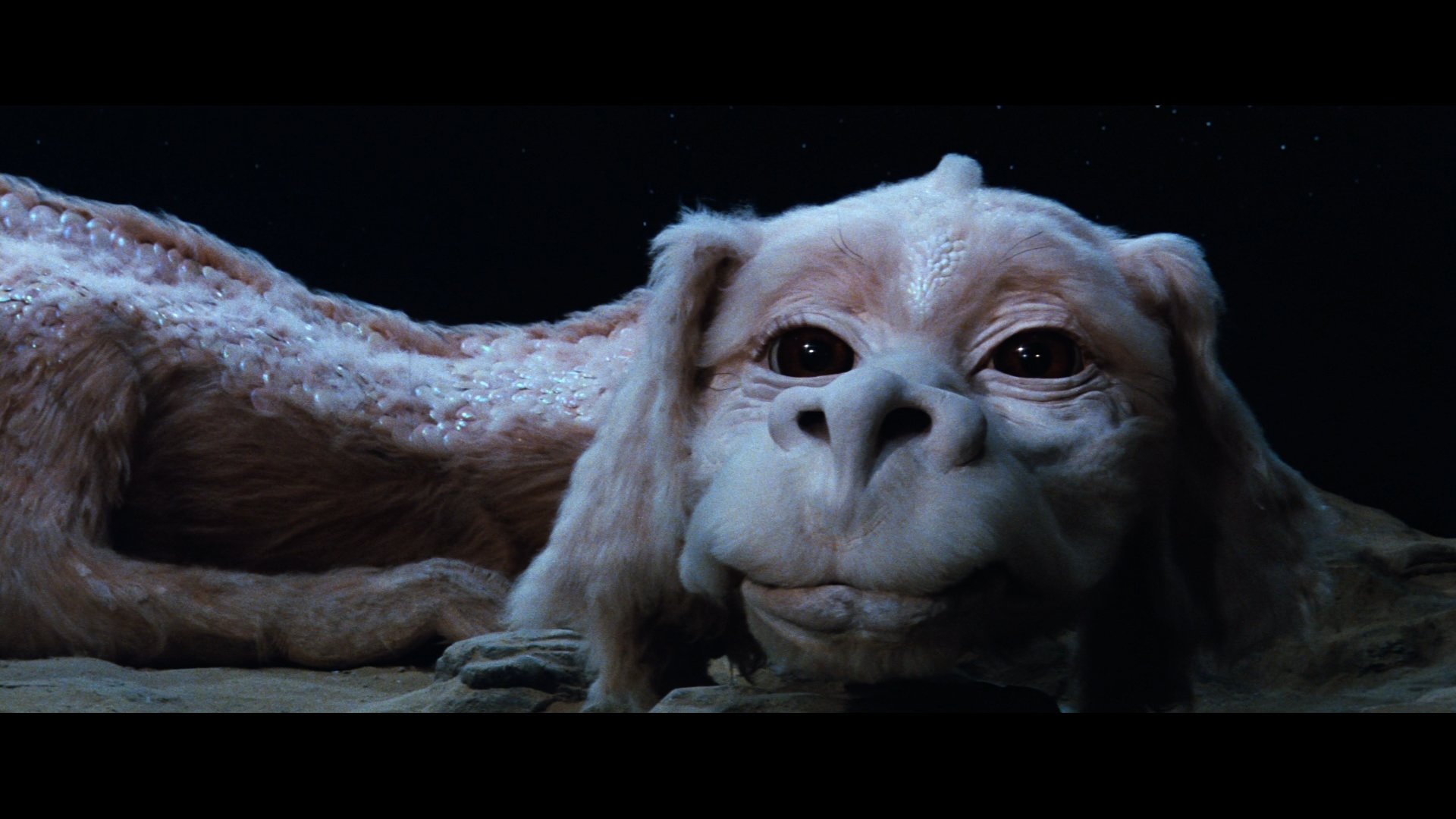 Creation of the huge Rockbiter was accompanied with not less backstage efforts: three models were constructed and simplest one reached a height of 1.6 meters even in a sitting position. Another model – the character riding his stone bike – weighed 100 kg. And while the stone man could move his eyes and legs only, his vehicle was quite rideable thanks to electric motor. However, mechanisms and dummies were not everywhere. In the episode where the Rockbiter is getting off from his bicycle, was not possible without an actor. For that was created incredibly hot and heavy rubber suit in which one could hardly breathe and move. This is confirmed by the fact that when the Rockbiter double actor stumbled accidently and fell backwards... he could not rise without the colleagues' hand.
The same functioning motor was built into the racing snail in addition to seven puppeteers. However, even that control was not enough, and when during the filming the snail at high speed flew off the rails, it nearly crippled actor riding it. The good thing is that the racer was present on the site just for three days and thus there were no casualties.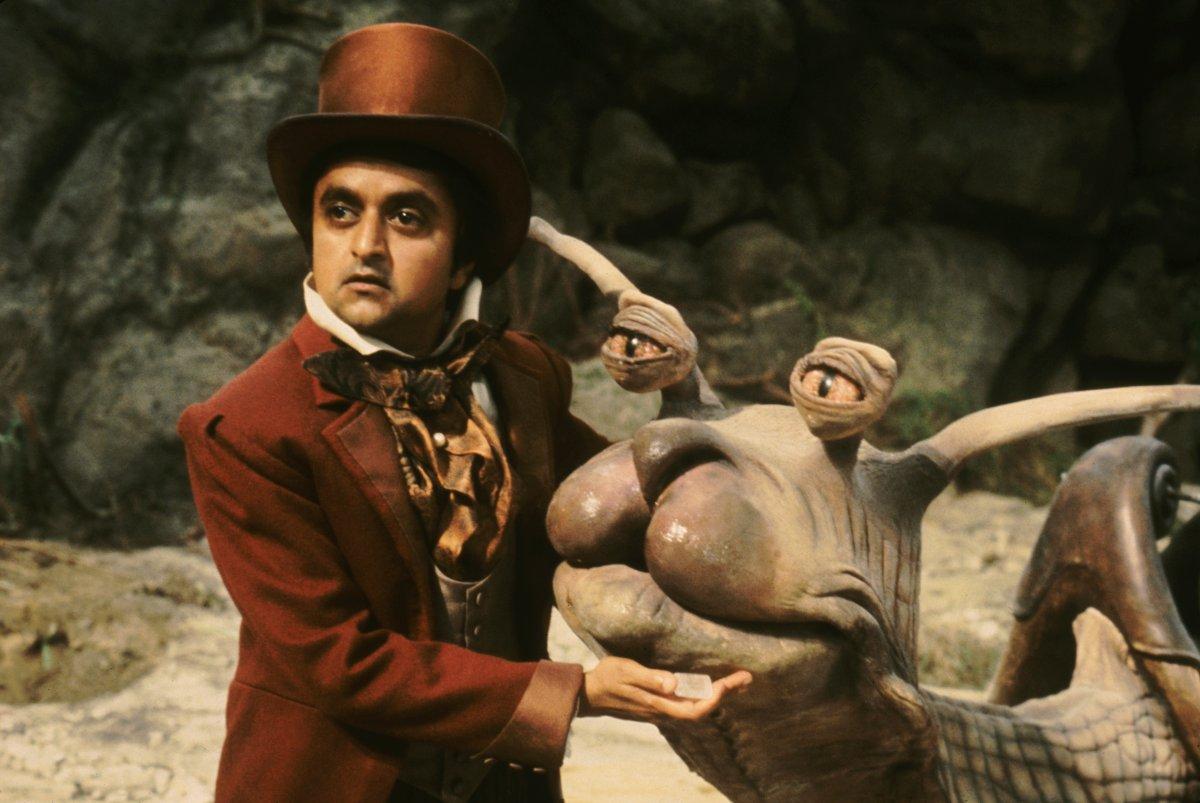 Sleepy bat in reality was more than 2 meters in length. For it to look alive, two puppeteers pumped bellows simulating breathing, and another one coordinated nostrils and eyelids.
A giant 15-foot tortoise Morla was never made in full size. Instead, the crew created a mobile face and shell from a disguised water attraction. Despite all the tricks, 12-year-old Atreyu still would have had to fall from a considerable height. Eventually a kid was removed from the shot and director invited the world's only professional stuntman looking like a teenager.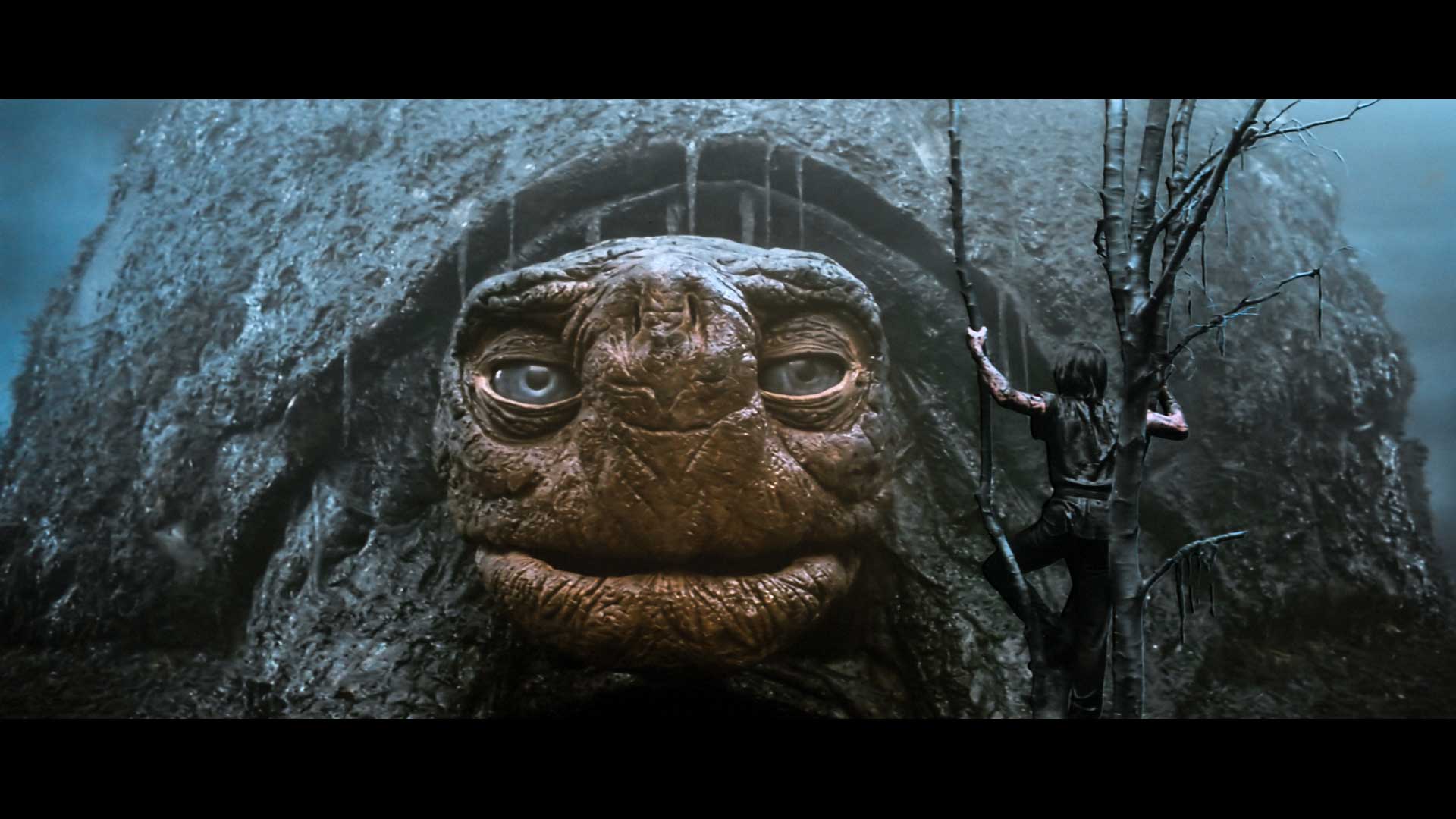 Initially the idea was to use a Great Dane to play G'Mork, a huge werewolf. But, after putting an outfit on the dog, the movie makers had to admit that even in full camouflage the dog did not look like a character. Again the situation was saved by a dummy with movable eyes, lips, nose, and even tongue. The episode where the monster is chasing Atreyu was shot from the view of the G'Mork: an actor was laying on a platform and actively waving with furry paws he was wearing. That's how hidden side of such a realistic chase look like.
But the most difficulties arose with fabulous scenery, including the Ivory Tower – a home for the Childlike Empress of Fantastica. The model was, whatever you say, impressive, but a bright lamp illuminating it from inside and the worst heat-wave of that summer, did not do good for it... The Tower slightly melted just on the site.
The creation of the Swamp of Sadness is also worthy to be mentioned. The director decided not to split hairs, and several trucks brought ordinary dirt from the nearest territories of drainage works. Only one small thing escaped his attention: none of fake larvae inhabited real muddy wasteland. Provoked by the boiling hot weather and scorching spotlight, hordes of mosquitoes and midges sprang out on the film site and work turned into torture. As a result, truly sad muck had to be urgently removed and replaced by the artificial dirt, and experts etched insects for two days.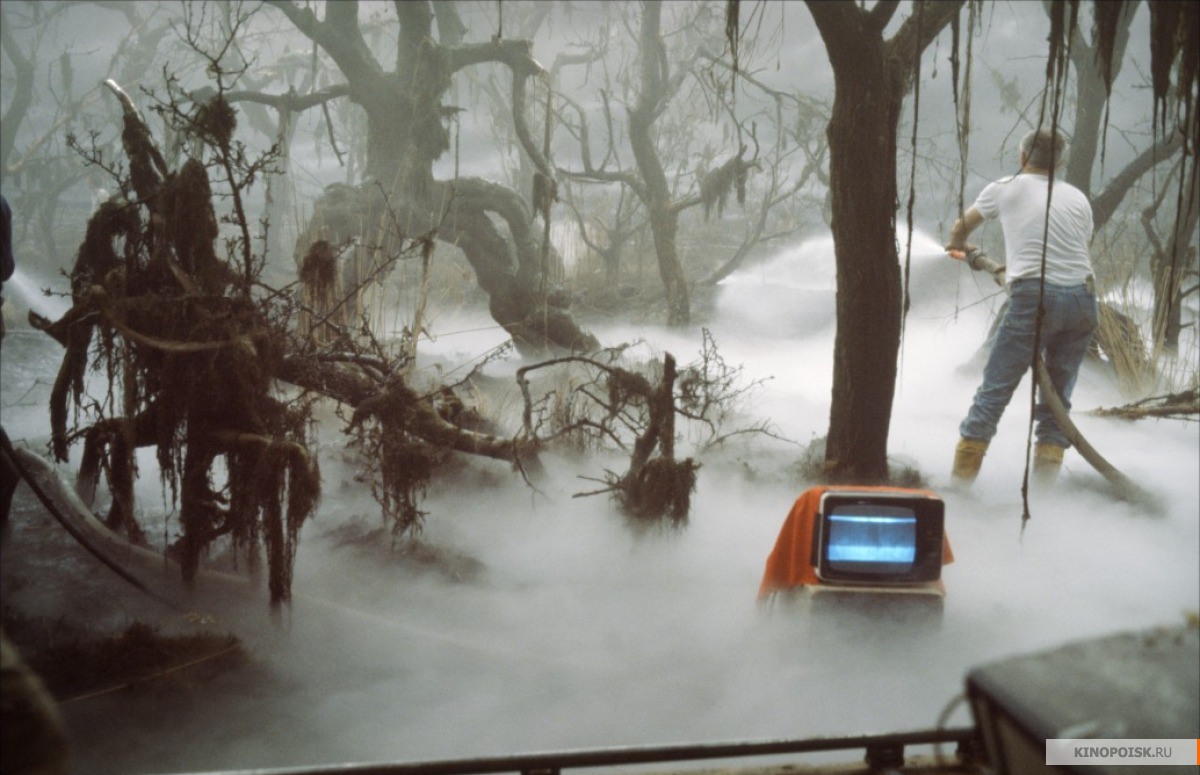 I guess everyone remembers the most tragic episode when Atreyu's faithful companion horse Artax couldn't bring himself to believe and therefore the swamp consumed him... But no way in real life! The horse was not going to give up and stubbornly got out of the tank with mud. After two weeks of hard and unsuccessful training, the trainer had to ask for another animal. And there was new confusion –chestnut horse was brought instead of white one. So, the animal was painted.
Finally, it should be mentioned that after going through all nine circles of film-making process, the film creators suddenly faced the tenth: the writer's disapproval. Michael Ende, the author of the novel, was extremely disappointed by the movie and even demanded to stop filming. He claimed that by his book boy Bastian suffers overweight, Empress is snow-white blonde and Atreyu has green skin and blue hair. Ende even sued the film creators, but luckily for cinema fans, he lost, and The NeverEnding Story was released.
Photo: Фото: st-im.kinopoisk.ru, www.digitalproduction.com, videonasha.ru, assets.cdn.moviepilot.de, i.huffpost.com.