Departure: Inverness: Search of Nessie or great whiskey at least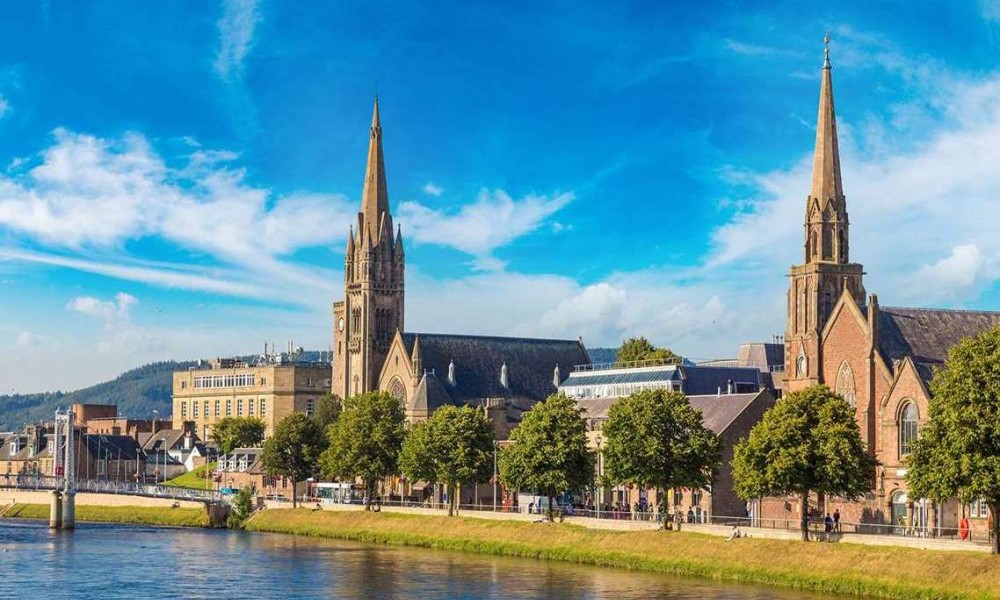 Macbeth Castle, mountains, hospitable pubs serving tasty snacks, fragrant distilleries and, of course, the famous Loch Ness monster – all that is concentrated in one place, the Scottish city of Inverness and its surrounding area. As regards tourism Inverness is significantly behind Aberdeen and Edinburgh, to say nothing of Glasgow...
...nevertheless, Inverness is still remarkable for being a preserved authentic city of the British heartland.
Having passed through the twentieth century resurgence of interest due to outlandish monster supposedly living on the bottom of the local lake, today the city lives a quiet and peaceful life, although it still earns a decent amount of its budget thanks to Nessie. The city seems to be enjoying itself, after all, the nature and the human hands did everything possible for tourist to be unwilling to leave or float away from here.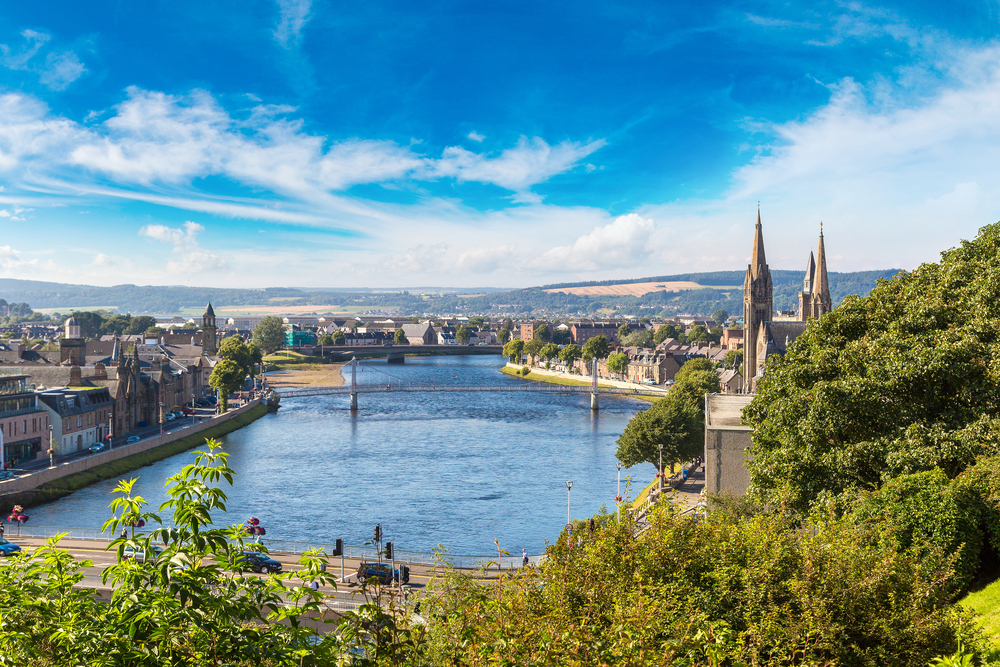 Photo lochardil.co.uk
Locals just adore their city, and they are best illustration to the saying that place is supposed to be clean where there are no litterbugs. Located at the mouth of the Ness River and surrounded on one side by picturesque forests and mountains, including Ben Nevis, the highest point in the UK, and on the other side - by the Marie Firth bay, Inverness shows its beauty to recall that the cleanliness is the guarantee of health, and much more. Therefore, dirt and debris are seen neither in the suburbs nor in the centre.
The city centre, by the way, is not too big, its narrow streets, High Street is the main among them, are especially attractive in the evening hours when the city residents have finished working day and relax, indulging in a couple of beers. Pubs and bars are crammed every weekday, so sometimes it seems to tourists that week consists of Fridays and weekends only. For visitors it is an excellent opportunity to participate in Keighley - a traditional Scottish meal with singing and dancing.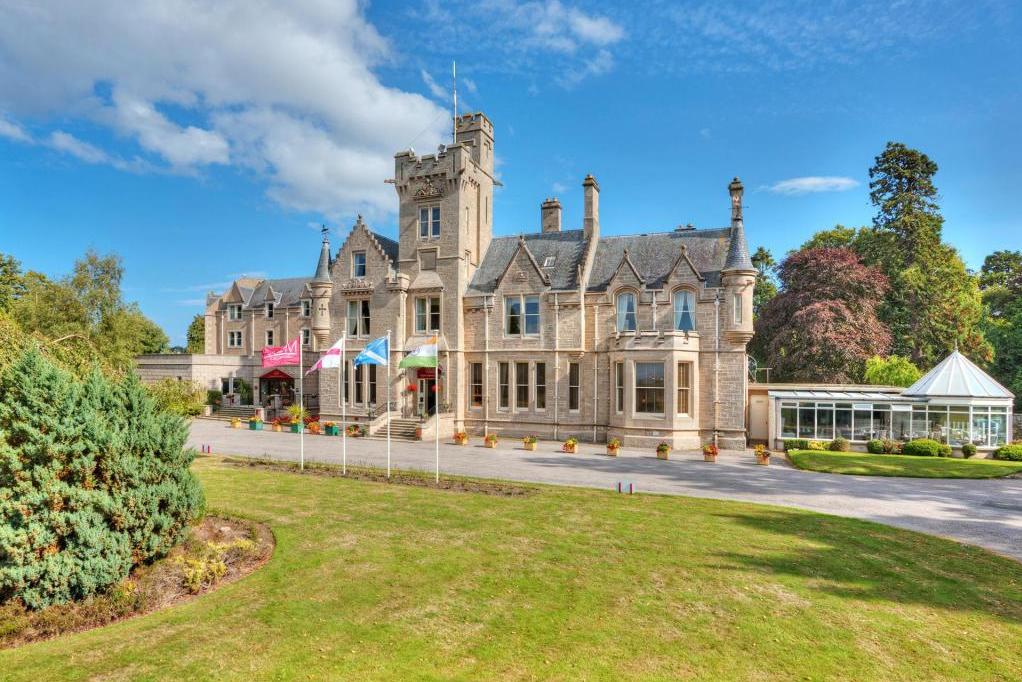 Photo agoda.com
Note now and do not be surprised that dancing is for everybody from tots who are not able to stand yet, and ending with the grey-haired gentlemen and ladies who, at first glance, are not able to stand longer. Perhaps, in addition to good spirits, they take strength from local cuisine which is rich in venison and seafood. Almost all recipes have been tested through centuries, since many places have been working since the 16th century, such as the legendary Glenalbyn pub.
Directly in front of it there is the famous false castle Inverness. No, it is certainly real, just not medieval but stylized to look like one from that era. The fact is that earlier this spot was a location for a real ancient fortress, but by the 19th century, it was destroyed to ruins, so the current castle was built a little more than 150 years ago, as some kind of reminder of bygone days.
Approximately the same time the St. Andrew Cathedral appeared in the city which is a home to a lot of Russian icons donated by Russian emperors. Perhaps that is why more often you can hear the Scots calling the Cathedral not with name of Andrew, but trying to pronounce the name Andrei.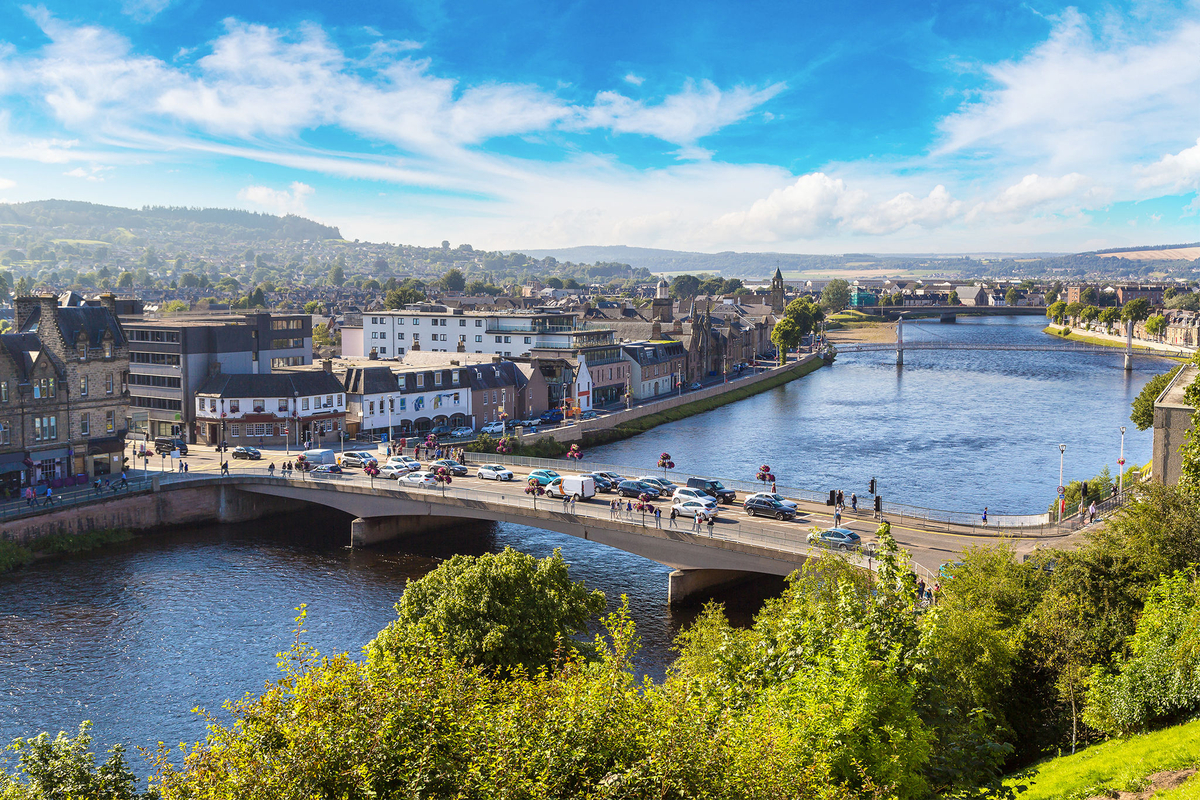 Photo weathercrave.co.uk
It is quite another thing with the Cawdor Castle, the abode of Macbeth king from the famous play. The first mention of this building, which had seen a lot, falls on the 14th century. It is clear that, the castle praised by Shakespeare just could not ask for a more effective advertising - so the castle is listed among must-see objects in Inverness. Fortunately, it is located just 16 miles from the city centre and its examination does not take much time. If you are not a fan of such facilities, but someone drags you there, enjoy nearby beautiful and well-kept gardens: senior, flower and new. And remember that on you way you can cross paths with descendants of the Cawdor family: after their family estate was turned into a tourist site, these true blue bloods often walk around in the neighbourhood, away from the prying tourists.
The other two "mandatory" attractions, in our opinion, are much more fun and interesting. And our light-mindness is not the reason, but during the tour you may get bored while listening to numerous stories about the glorious Celts, and get lost in the dates. Contrary, picture and documented evidence like "I swear by God I saw it" in the museum of the Loch Ness, added on top of a wonderful whiskey, certainly will raise your mood. However, first things first.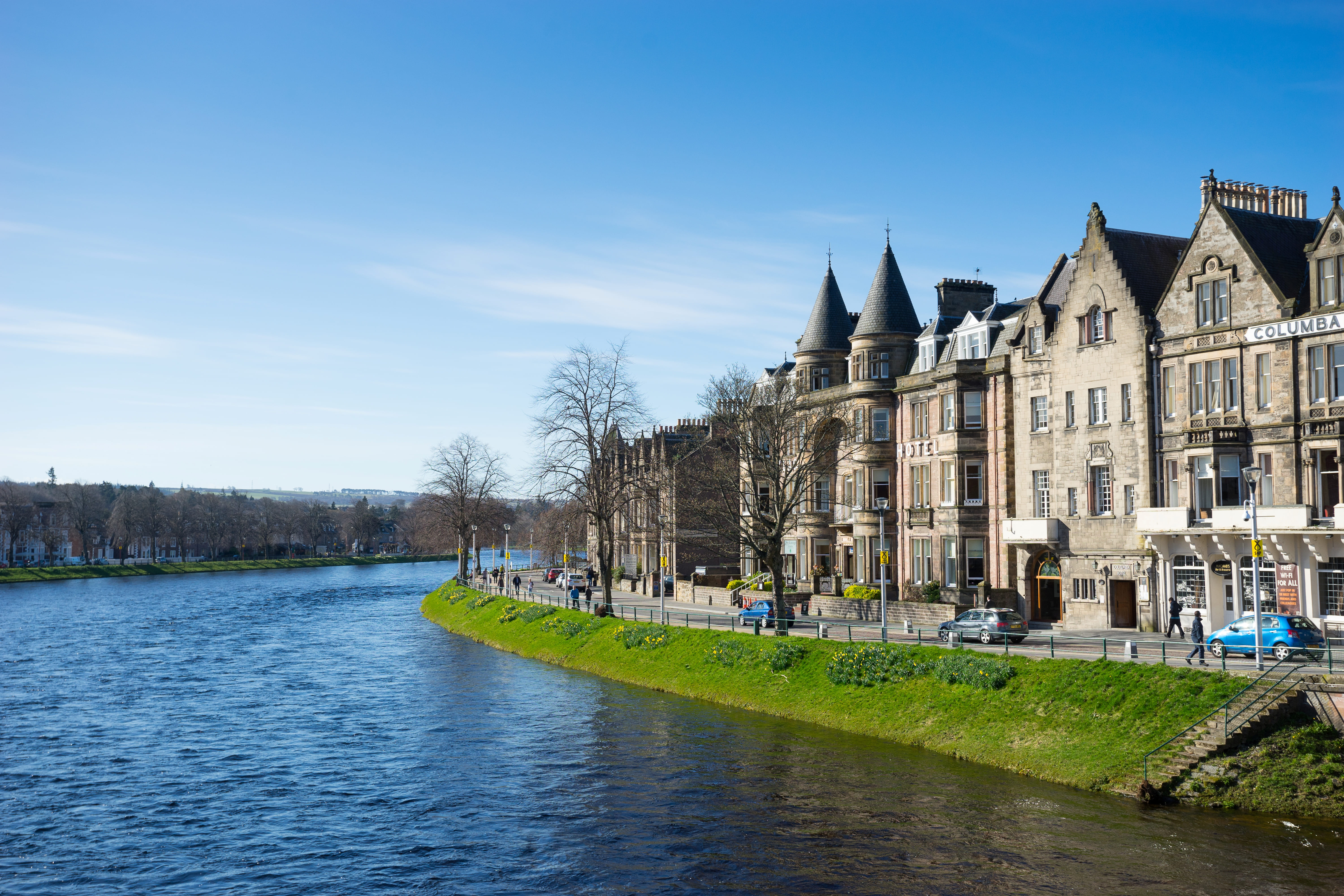 Photo freepik.com
Located astride Inverness, Keith village is a home to Strathisla, one of the oldest plants producing whiskey in the Great Britain. Operating since 1786, it is considered a matter of national pride. Therefore, tasting session is akin to a pilgrimage for both locals and travellers. Here they produce scotch that is a basis of the famous Chivas.
Another village nearby, with a complicated name of Drumnadrochit, is the official museum of Lohh Ness Monster, which is annually visited by more than 300 thousand people. By the way, this is 6 times more than the population of Inverness. So, about the museum: this place can be seen as an amusement park for children and as a s cult locations for adult geeks crazy about the existence of whether a dinosaur or a dragon. Especially for them the place features various displays and exhibitions, themed cafes and cinemas. Enterprising businessmen are doing their best to maintain the myth, from time to time suppling the public with more and more evidence that Nessie really exists and is about appear on the surface of the lake. Be sure, business is profitable – it yields not less than 40 million pounds annually.
Inverness is a great place to find out what it means to live in the British style, dwelling not in large cosmopolitan cities like London or Glasgow, but in the province with all its joys and quietness. Exciting nature sites and friendly locals will help.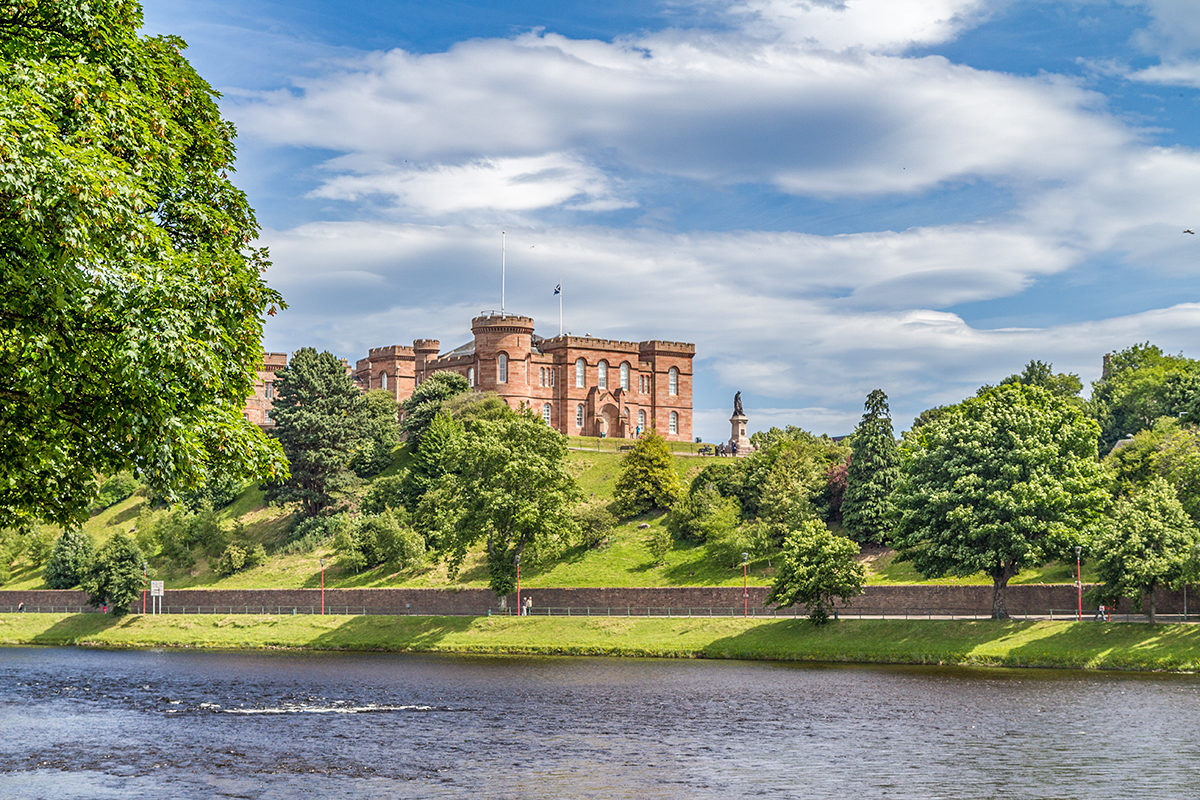 Photo enjourney.ru
Useful information about Inverness:
At a local hotel rates per night start at 35 euros per day.
If you get tired of walking along the bay or climbing the mountains, the best location for active and passive recreation is a water park Great Glen Water Park.
To feel the atmosphere of the British trade one can opt for Victorian Market Hall, here it is not so diverse and colourful as at oriental bazaars, but English-wise prim and tasteful.

The fare for public transport is from 0.8 to 2 euros per trip. The bike can be rented for 13 euros per day.
Cover photo uk.megabus.com