Departure: Porto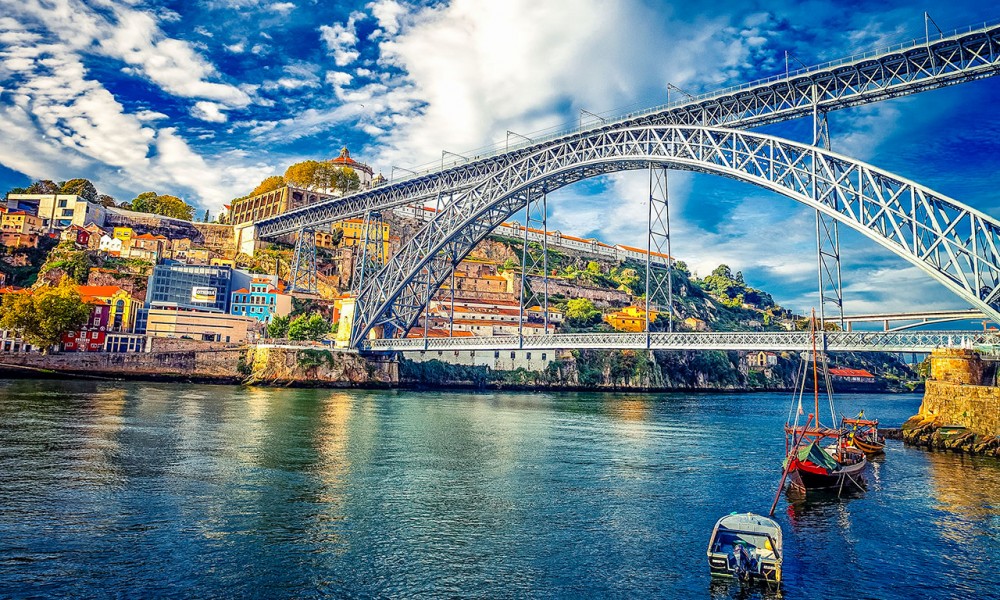 The city of elegant bridges and mazelike streets, fouled on the map as if a headphones carelessly flung into a pocket. A place that gave name to the whole country and an alcohol drink that used to pack a punch for rugged sailors. The capital's main rival and the pride of the North in its opposition to the South. We're talking about Porto – Portugal's second business and industrial centre after Lisbon and all-in-all one of key South European metropolises.
In order to follow the history of the hero of our story, it takes digging back into 'bearded' times of Roman Empire. We reach such distant layers to discover a small settlement of Portucale situated in the mouth of river Douro. In fact, lazy Romans mated to towns that occupied both sides of the water artery. On the North bank citizens of Portus found lodgement with inhabitants of Cale that we know today under the name of Vila Nova de Gaia on the opposite one.

Later Latins, who erected a large dock here, got shifted by Moors, who did their best for former masters to be forgotten as soon as possible. So, when Europeans got to Porto, they didn't find constructions from imperial times. They had to sway the city's history from square one. The whole country borrowed the ancient name of Portucale to become Portugal. And the strong drink produced nearby in the valley of Douro, gained notoriety under the name "port wine". Without a second thought Englishmen combined in one term – 'dock' – both wine and the city from harbors of which the drink was being sent to them.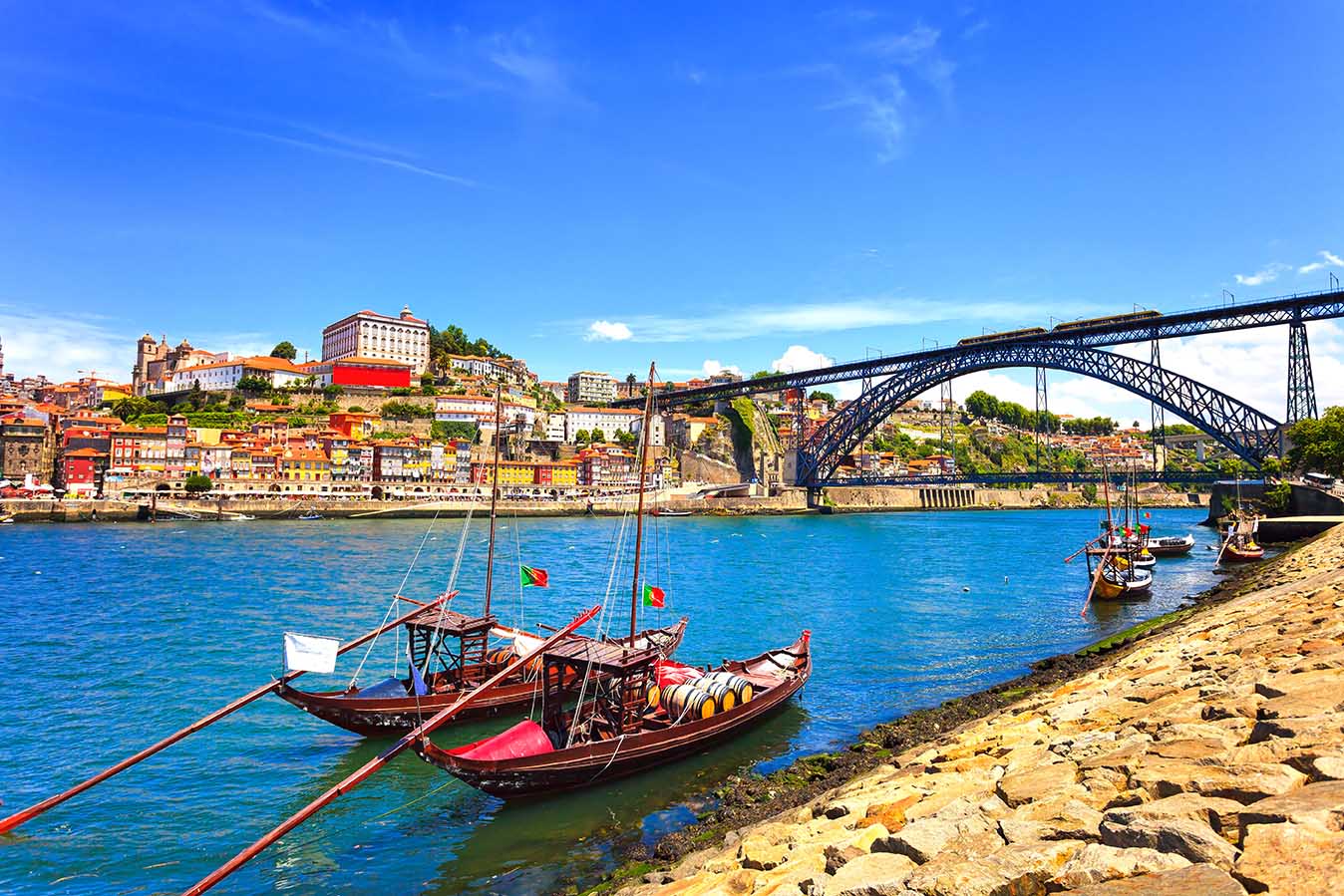 Photo edreams.com
First thing to strike one's eye is Porto's peculiar building development. Streets here are tied into a snaky knot occasionally intersecting at incredible angles. And houses are shoved so close to one another, they resemble subway passengers at rush hours. Speaking of subway, there is one here, and it has illuminated tunnels. Truth be told, the tracks mostly lies above ground so the trains should be more appropriately called express trams.
Porto's historic centre is listed among UNESCO World Culture Heritage objects. And since the property is common, tourists settled in the old part of the city, having a watchful look around numerous places of interest. Main symbol of Porto is Clérigos Tower 75 meters high – the highest in the country. It can easily serve as a reference point since the offspring of Italian architect Nicolau Nasoni can be seen from every spot of the city. Porto Cathedral (Sé do Porto) can serve as another beacon therefore only an utterly topographically challenged person can get completely lost here provided that he sets himself such an honorable globetrotter's aim.
Walking around the city's historic centre, you're sure to be carried away by the sight of Cadofeita and St. Francis Churches with their towers "photographically worn thin" as well as by tremendous Episcopal Palace. Now that we mentioned it, kings from all over Europe used to come to it to get married, they just about queued here! One can also have a look at Stock Exchange Palace where a tour to Arabic Hall full of the shine of gold enjoys great popularity. Main condition is not to touch anything and not to partition anything for souvenirs…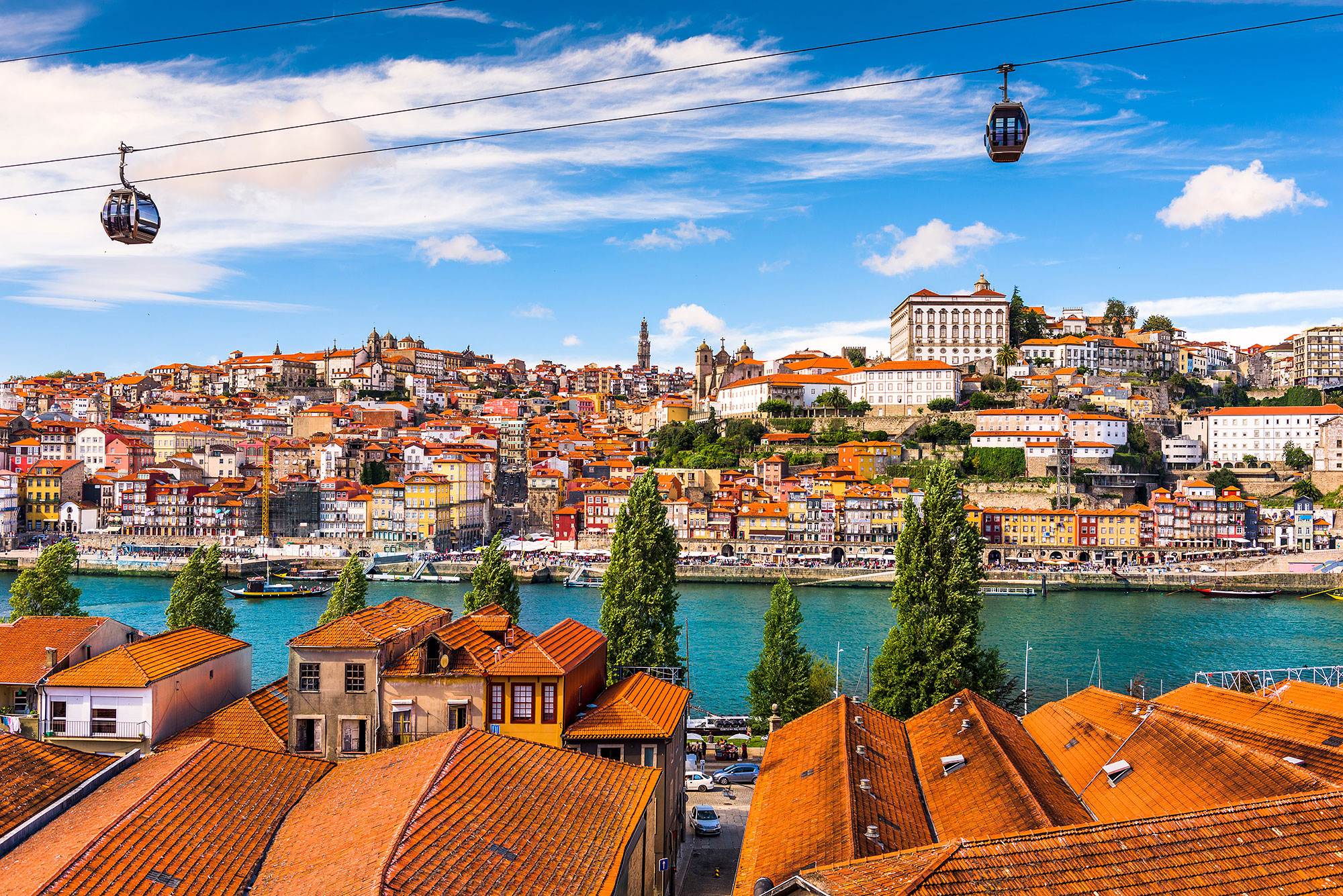 Photo traveller.ee
Porto never palls. Even in the eyes of a tourist schooled by experience of antiquity it still represents an admirable sight. Hilly terrain allows finding various sightseeing platforms that busy quays and an endless surface of the Atlantic Ocean can be seen from. It is also the city of bridges; there are 6 of them here: from Ponte D. Maria Pia designed by Eiffel in 19th century to modern metal Ponte D. Luis.
It is remarkable that in the time of erection the length of the latter construction's arch span was the largest in the world – 172 meters.
However, whether you're overlooking Porto or closely perusing its every street winding as a "Teutonic pretzel", hunger pierces stone walls and even amazing views cannot satisfy it. In order to recharge you power we suggest you drop by the iconic café Majestic. According to the biography of Joanne Rowling, author of Harry Potter adventures, she spent quite some time in the place when she was working on the first book about the young wizard. So who knows, maybe splendid coffee collection at Majestic together with aristocratic interior of 1920s, will prompt you to your own writing about magic and miracles attempt. If so – don't be greedy, share with us. Editorial staff of Outlook as well as our readers will be happy to read your "op-porto-nist" notes!
Cover photo 10-places.com