Departure: Con Dao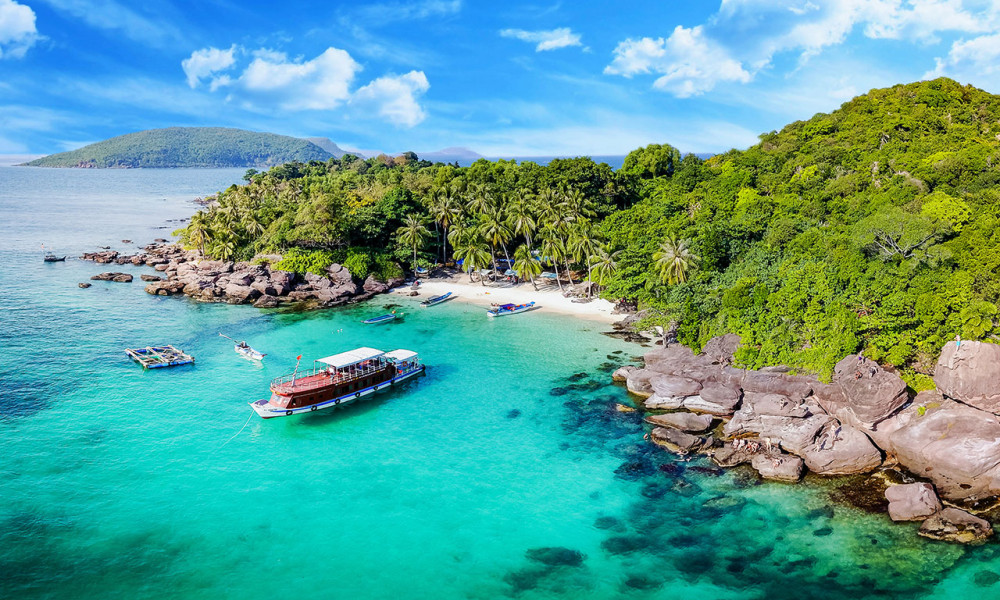 The week passed in a desperate anticipation of vacations. I've been enthusiastically terrorizing GoogleMaps zooming in and out the precious dot of terrain against the background of deep blue ocean turn and turn about. At a reduced scale I saw open jaws of the Hollywood Alien, impudently teased by a midge at its very nostrils.
Scroll of the mouse wheel used to turn it into 16 mountainous islands that ancient Ptolemy populated with ever-cheered-up Satyrs.
Last year I've already been through a flight to another hemisphere with an irretrievable loss of 5 hours of life. Then, overburned due to ruthless pace of the capital, I took a ply at currently popular Thailand. Urban exhaustion was rapidly cured with Siamese placebo, but now the Earth has made another turn around the Sun and I feel creative frustration over again. Now, take 2: I am in Bangkok but I'm not going to stay in Thai land for long. This time I'm heading to Vietnam or more precisely to the very whirlpool of the tropical ocean.
Con Dao was my password in the country of Ho Chi Minh, my passport and my ticket. Narrowing their eyelids even more on hearing Slavic accent, the Vietnamese, who do not really honor English, when asked concisely phrased questions, pointed me in the right direction after all. I didn't feel like trusting airlines with my life so I decided to get to the archipelago the way Napoleon got to Saint Helena – by water. Well, 11 hours from Vũng Tàu to Con Dao dragged on much less painfully than a preceding flight. Here we go, land, covered in jungles, appears in the distance and my soul silently thanks for being treated with beauty.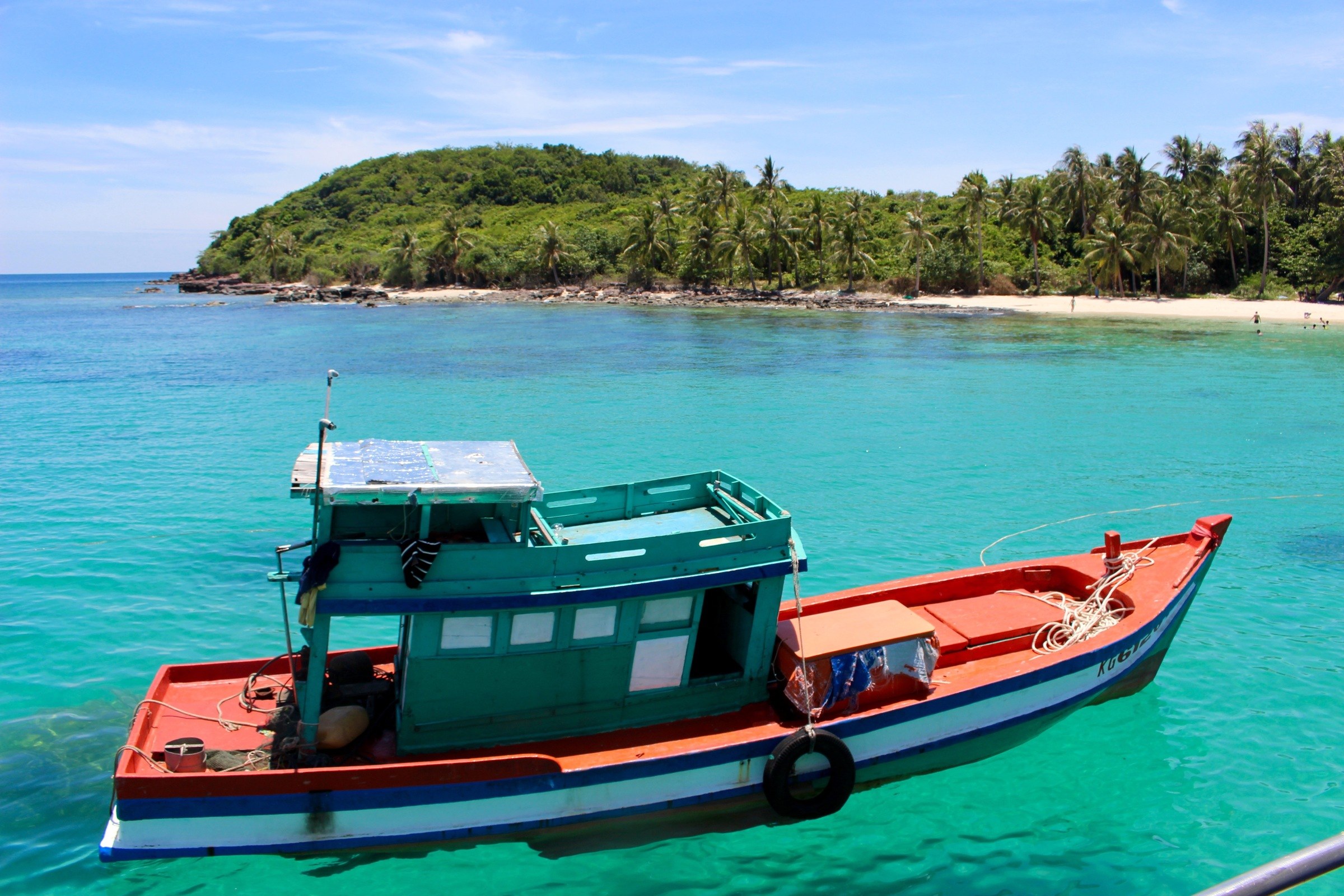 Photo insideasiatours.com
Heat, lack of shadow and presence of mosquito by no means spoiled the euphoria. The only thing to cut you down to size was communication with aborigines who preferred a selection of gestures to main international language. If it wasn't for the name of the hotel far-sightedly written down with all the appropriate hyphens over the letters, I'd have had to feel myself like a Robinson trying to make contact with Friday.
In Con Dao there were those who can be seen walking along coasts of Bora-Bora, Bali and Mauritius: same busy bees from offices and business centers, possessors of fat wallets and strong partnership ties, who try to escape the city. But, unlike abovementioned places, 200 kilometers away from the capital of Vietnam it is still and calm on white sand beaches that aren't glossy with numerous tourists. Corals and sea bottom dwellers are visible under water table. One can visit them only provided accurate dress-code abidance in the shape of scuba diver suit and an oxygen container. With any luck there's a chance to see a dugong come up from the water – a sea cow, depopulated by humans to the amount of a couple of dozens zooids. And if you give some of your hard-earned to employees of local National park, you'll enjoy a cute scene of a turtle laying posterity in the sand.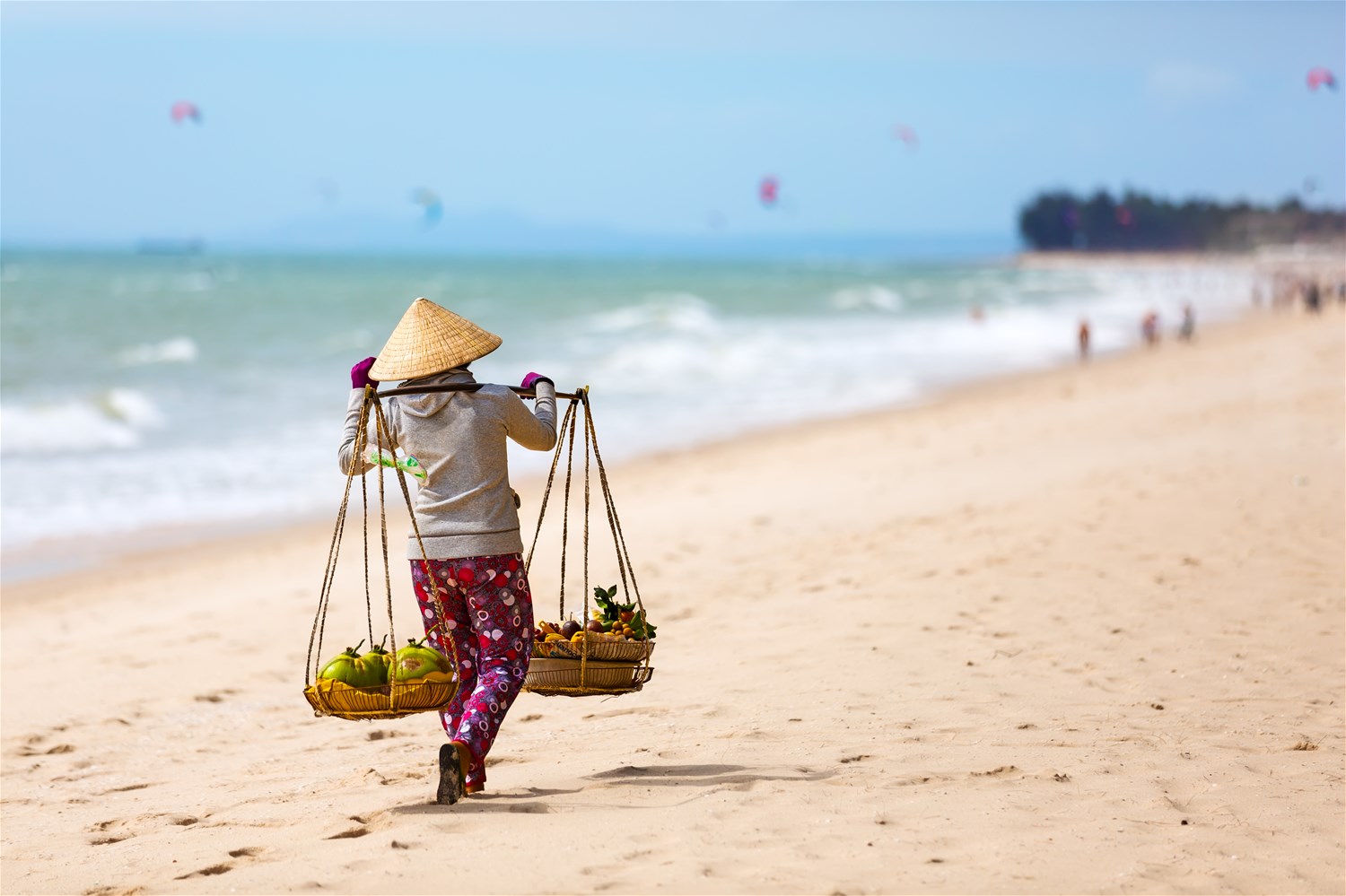 Photo trailfinders.com
I was cutting through Con Dao on a rented bike having lost the track of time. Slightly cloudy sky was favorably sailing over my head suggesting I follow it. Some time later, maybe, ok? Next year a new marker is sure to appear on my touristic map. Just let me enjoy the balance of civilization and nature that I hold so dear
Cover photo ethnicvoyage.com