Departure: Amsterdam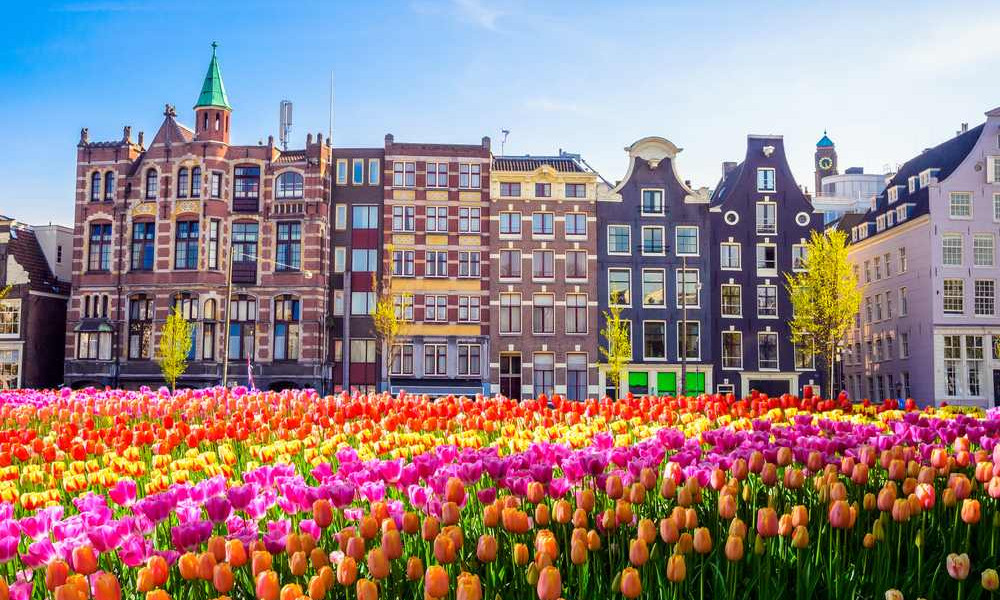 If you spent half a day enjoying chips with mayonnaise, herring, eel and cheese; your imagination managed to find solutions for all the riddles of the universe while waiting for hours in endless queue to the Rijksmuseum; and within a couple of hours you were almost knocked down on the road thrice, it means, no doubt, you were spending that day in Amsterdam.
Popular British author Terry Pratchett has not that much exaggerated saying: My experience in Amsterdam is that cyclists ride where the hell they like and aim in a state of rage at all pedestrians while ringing their bell loudly... Therefore, it is strongly advisable to be extra-observant. You'll save your neck then.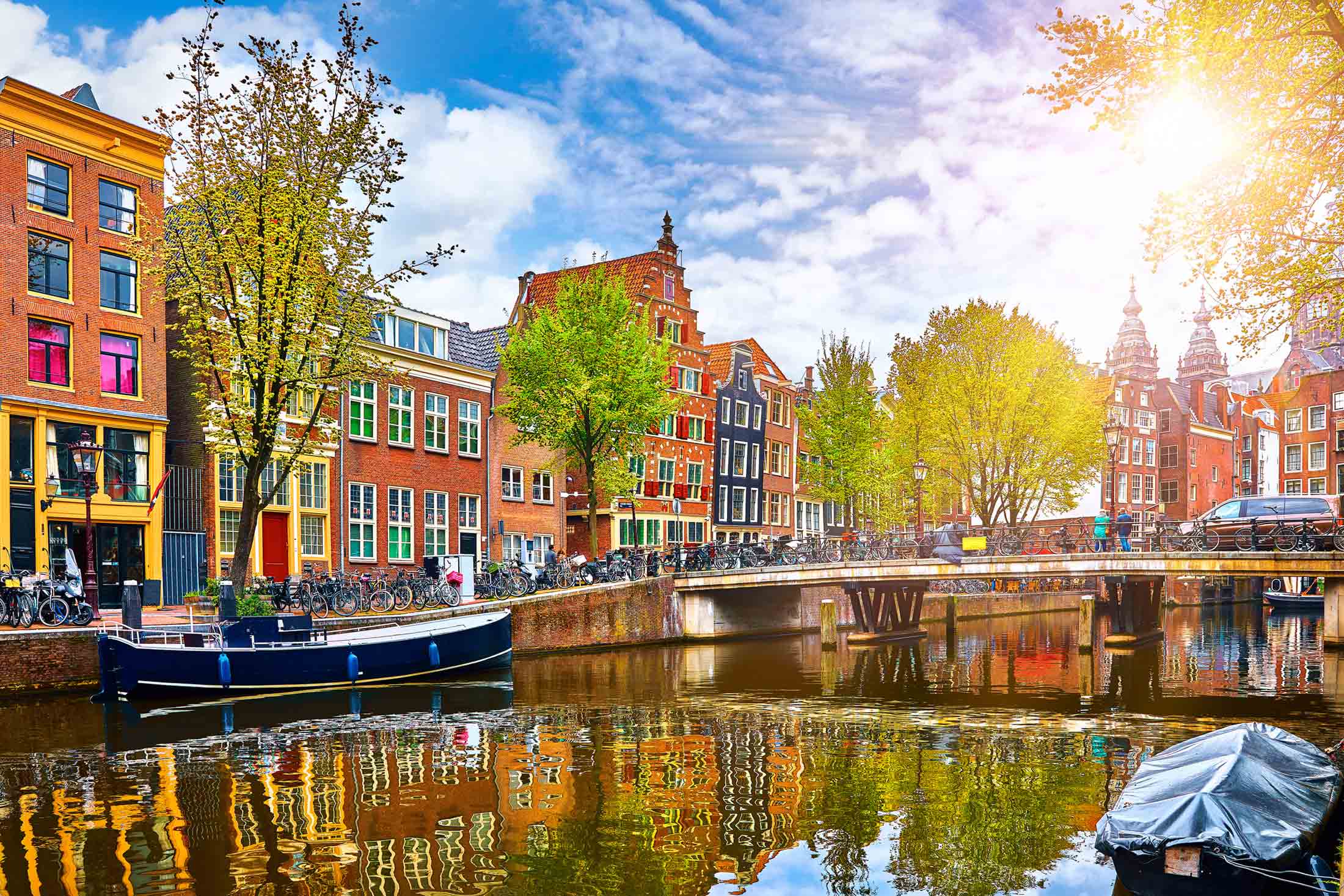 Photo flyingpig.nl
In Amsterdam there are a lot of sights worthy to be explored. You need just an hour to browse through the city, gaze at the Royal Palace (and chance to see it is a real luck, as the castle is almost always under everlasting repair), then turn to the neighbouring Dam Square, and Amsterdam immediately goes up the top of your personal tourist chart.

This city is a desired destination for art-obsessed visitors: in total it features 22 paintings by Rembrandt and more than 4 thousand canvas by Van Gogh. Four-story museum devoted to the latter is definitely belongs to must-see places. In addition to the famous Sunflowers, it also hosts a considerable collection of posters by Toulouse-Lautrec. After you have admired leaps of imagination of restless Vincent, it won't take you long to cross the road and hit the House of Bols – an improvised exhibition of Lucas Bols liqueurs. There, by the way, you can not only look at the exhibits, but also taste them. But please, no more than two cocktails for one person. Polite hosts clearly hint tourists that it is, nevertheless, a cultural institution...
For thrill-seekers there is the analogue of Russian Kunstkamera – Museum Vrolik located in the Meibergdreef Street.
Plus, we challenge you to taste beer in the port pub, savour juniper gin in some godforsaken and, if you're lucky, non-touristy pub, or nip up a cocktail in some gay cafe. But when visiting Amsterdam just to feel the spirit of freedom and the atmosphere of so-called adult entertainment (cannabis and the red-light district De Wallen, for instance), you run the risk: it would be a right shame if you leave the Dutch Venice without knowing heady brew of galleries, bridges and canals soaked in the spirit of over-all autumn, cheese, wine grapes and dead geniuses.
The walls of Amsterdam houses are here and there secretly tattooed with street art. So, aside of gapping in wonder at the spires of the buildings, it would be a great practice to sneak around the place. Do not be afraid to venture into various gateways, it is likely there you may spot works of StinkFish, Otto Schade, Inkie, Bastardilla, AlaNiz, and other unique street artists.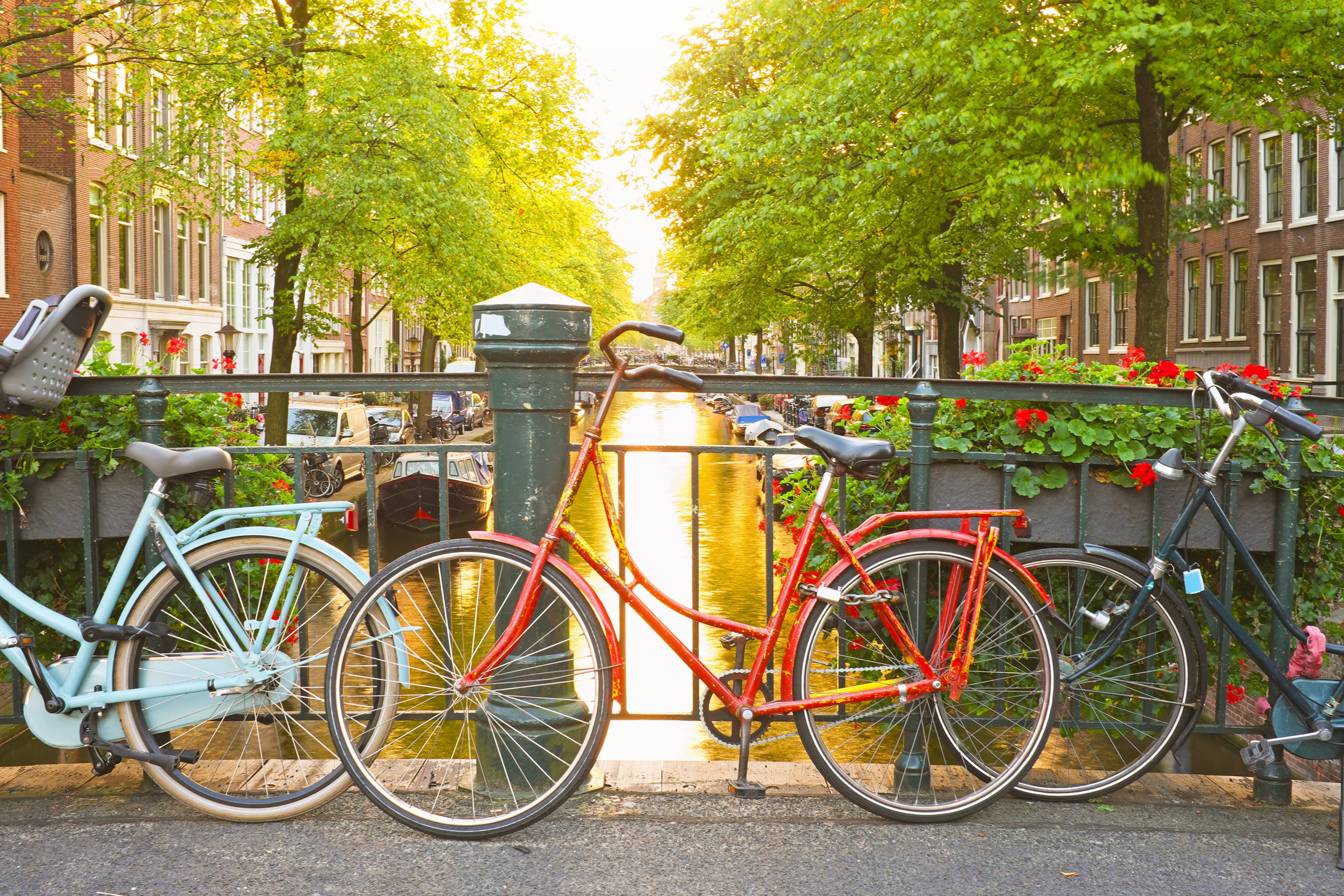 Photo cntraveler.com

See also: Amsterdam: Bike capital of the world
Take your time to wander the streets. Savour. Find the narrowest house in the world with a width of one meter; and, if your Fortuna is not succumbing to tourist-trap coffee shops, you are sure to stumble upon roaming letters I amsterdam. Typically, for such purposes seekers flock up and go to group hunt. The choice is yours whether to follow a flock or tread your path away from the mainstream routes as a real standout.
Finally, if after such a tourist blitz through the city you still have some strength and cash, make your way through the shopping street Damrak and visit the local flower market Blumentmarkt. The abundance of Dutch flora will plunge you into botanical shock. And you will be pleased by the pricing policy fixed by Amsterdam merchants of lovely flowerage who won't rob you blind. Alstublieft (that means if it pleases you) is not a myth for ecstatic tourist girls. Fifty tulips at twenty euros, yes, it's true.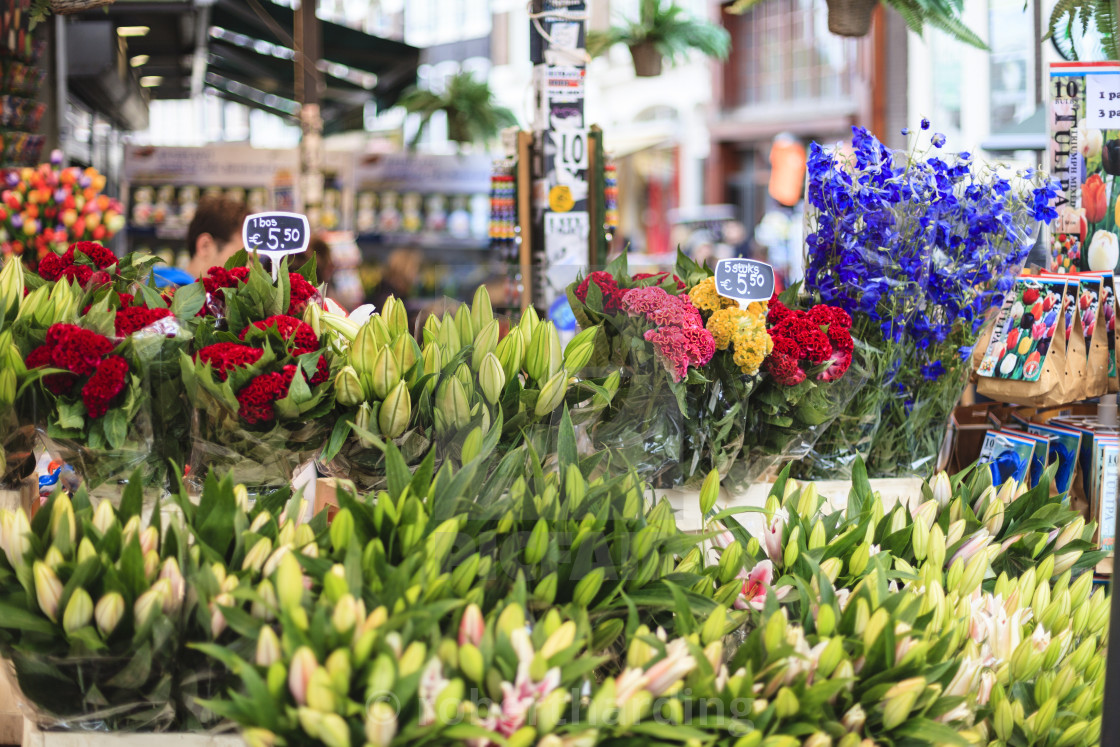 Photo picfair.com
But as for small things, flea market on the Waterloo Square will be a great help. It is open every day except Saturday. On April 30 the findings at the flea market can make gift shops swell with envy. In honour of the Queen's birthday at the end of the month all duties on street trading are abolished: old copper gramophone goes at a price of cheep mp-3 player; and intricate handmade tableware has a price tag from a set of standard plastic cups.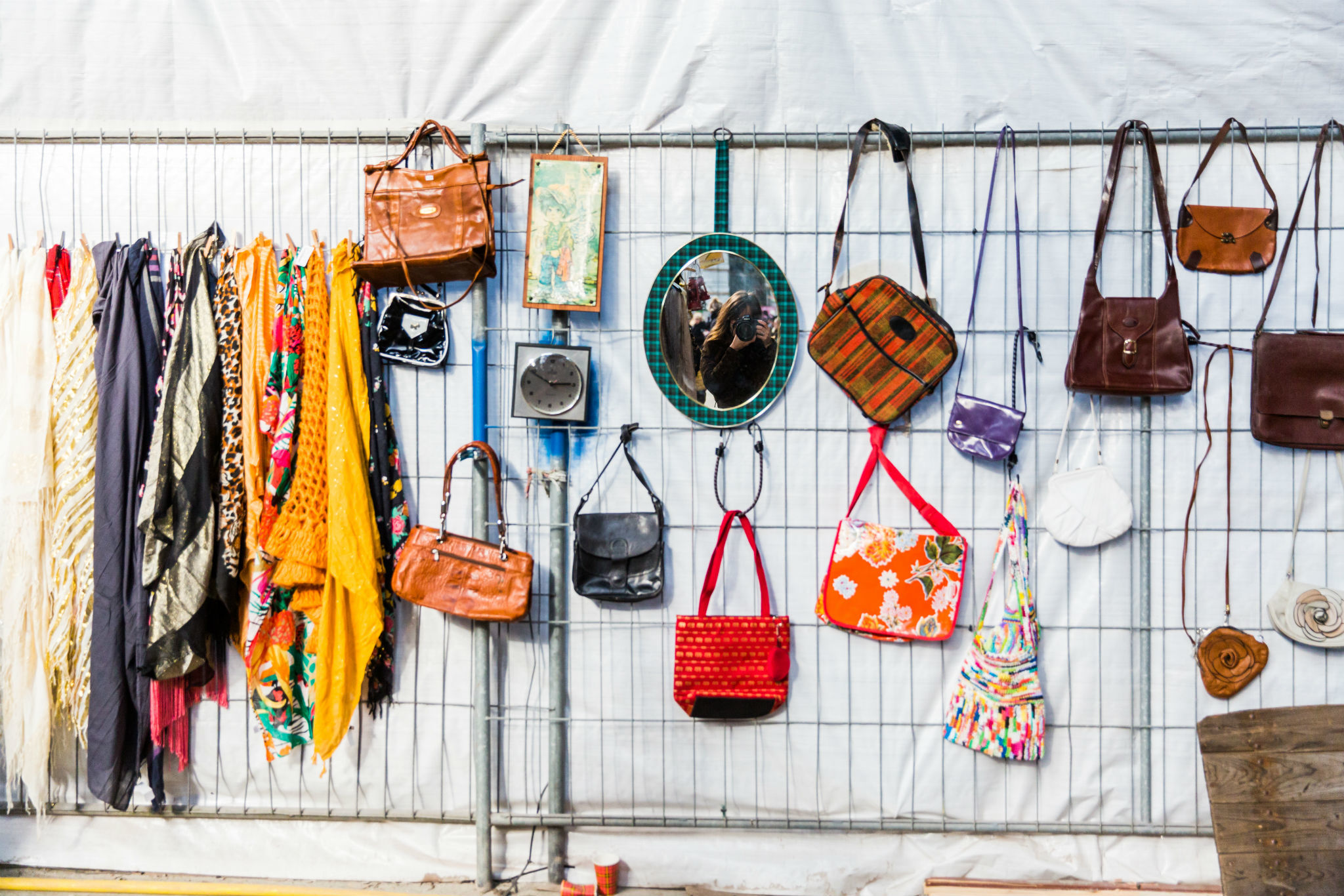 Photo timeout.com
On your departure day you are allowed to pack your bags hurriedly and... to feel sad. Against your will, you want to cling yourself to the veined cobble stone pavement, to merge with another quaint building on Prinsengracht, to derail arrangements and simply not to go home. To get lost, to disappear inside the inventive architectural maze, to forget completely that once you tried to find a way back. And, as a last resource, you may get the most third-rate amnesia and just not to find the way to the airport or railway station. And what to do then – there is a wide choice. Come rain or snow, this city never sleeps, nothing more than wise slumber. And be sure: it will always float your boat!
Cover photo blog.parkinn.com