Slippery fun: Best world open air ice rinks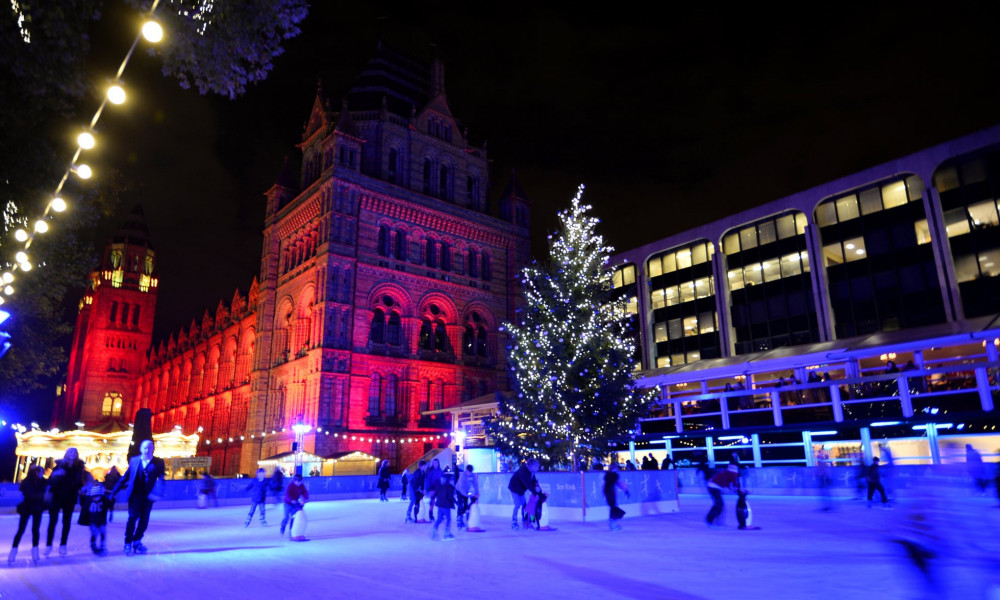 They build ice hotels and carve ice fountains pouring white wine, make samovars and even kerosene lamps. Photographers went even far and got the hand to use dry ice to create the effect of smoke and fog in picture. In the spirit of holidays, OUTLOOK prepared for you a selection of the world most popular ice arenas.
Thanks to romantic Hollywood movies New York rinks became the most familiar for ordinary cinema-lover. Admittedly, the most well-known is the famous Wollman Skating Rink located in the Central Park. First time it welcomed comers in 1950. Arena is weather-independent and therefore one can safely visit it from October to April. By the way, here was filmed a romantic scene of the popular Christmas movie Serendipity. Curiously, while filming, how many takes were there before Kate Beckinsale and John Cusack managed scenes where they fall and final touching moments with flying gloves? Apart from actors, athletes also drop to the park. Theirs is the second rink located nearby – the Lasker Rink. This dual-purpose recreational site serves as both a pool during the summer and an ice field for hockey teams during the winter.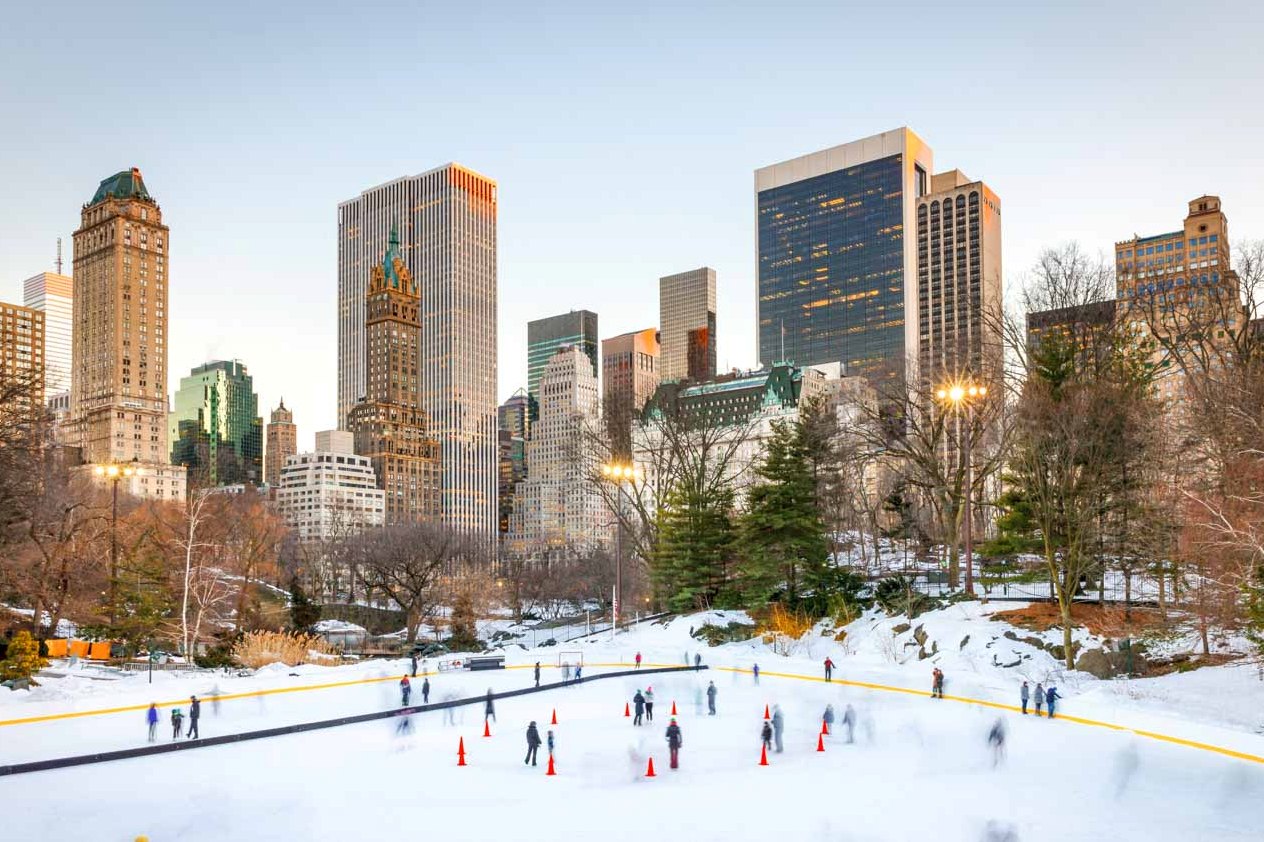 Photo getyourguide.ru
Another favourite spot of Manhattan inhabitants is an ice rink at Rockefeller Center. City residents had it opened by Christmas in 1936, and still it is annually visited by a quarter of a million of skaters. The main star attraction of the arena is the giant Christmas tree in the centre, so be careful otherwise you risk to bang into fence while gapping in wonder at garlands. And not only that! Shops and cafes along the perimeter are so numerous and bright that one may think the rink was constructed not for a flock of skaters, but for the army of gourmands and shopaholics.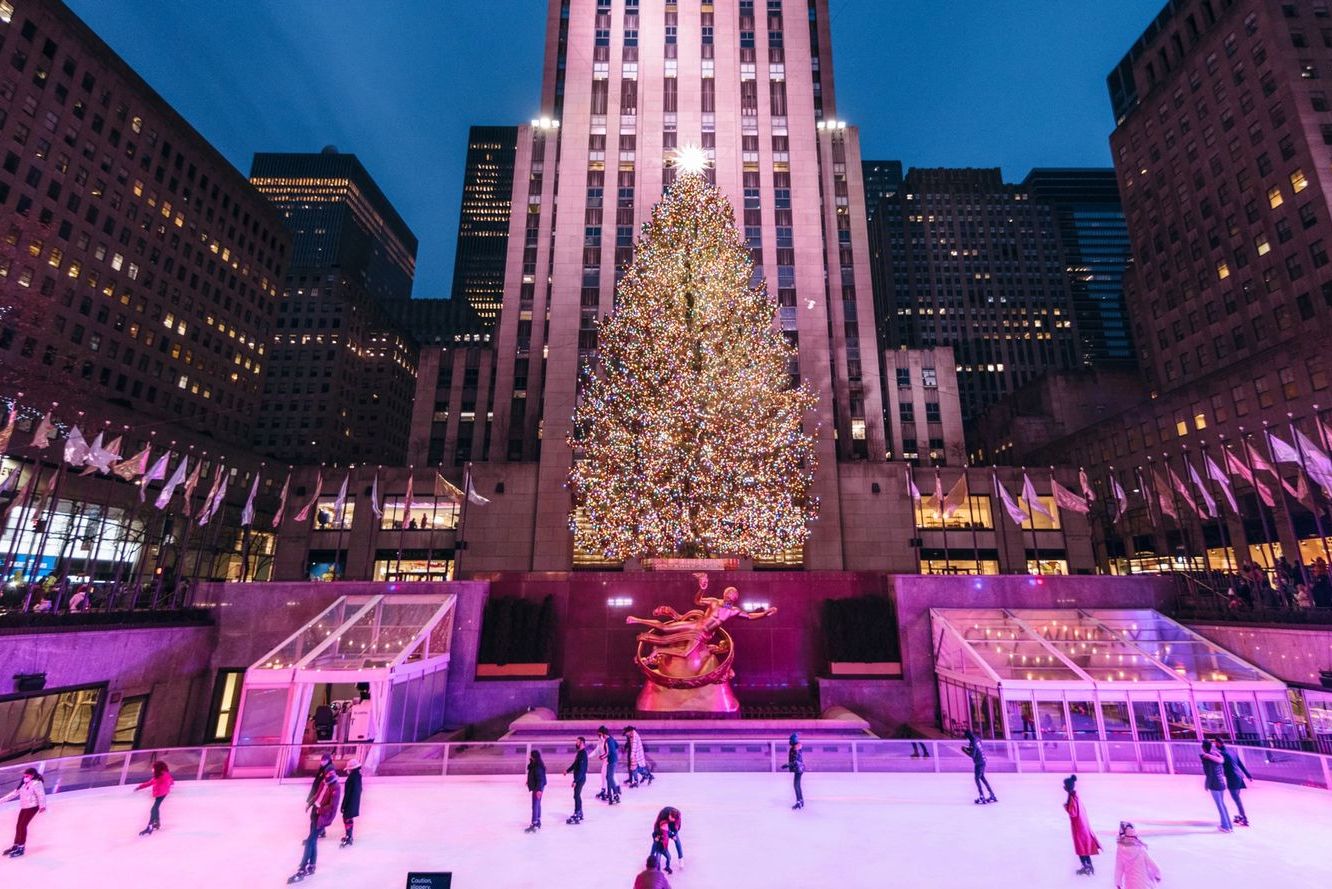 Photo rockefellercenter.com
No less remarkable is a Parisian tiny rink at the Eiffel Tower. Though up to 100 skaters at a time can enjoy this unusual skating experience, but it remains extremely popular. Entrance fee is included into the tower entrance ticket... But even without such privilege, very few people would have the strength to overcome the temptation to skate at the 57-meter height.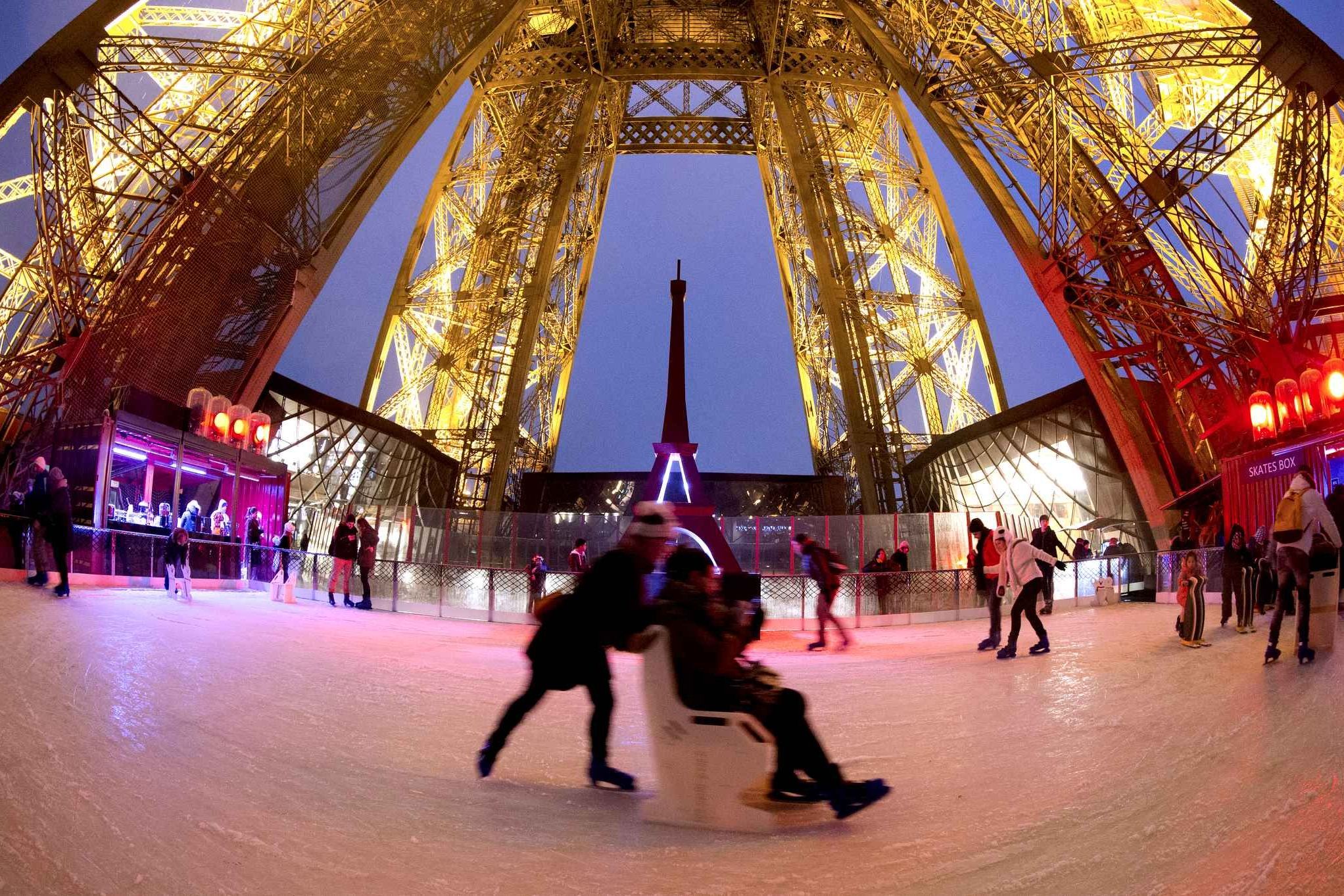 Photo pinterest.com
Big fans of a healthy lifestyle, the Canadians also love to tinker with lacing and sharpening blades. The Rideau Canal Skateway is a scenic canal that connects the cities of Kingston and Ottawa in Ontario, Canada. Once it is covered with ice everyone goes there. Fortunately, there is enough space. For comfort of the visitors, along the canal there are dozens of skates rentals... And it's no wonder since the length of the site is about eight miles!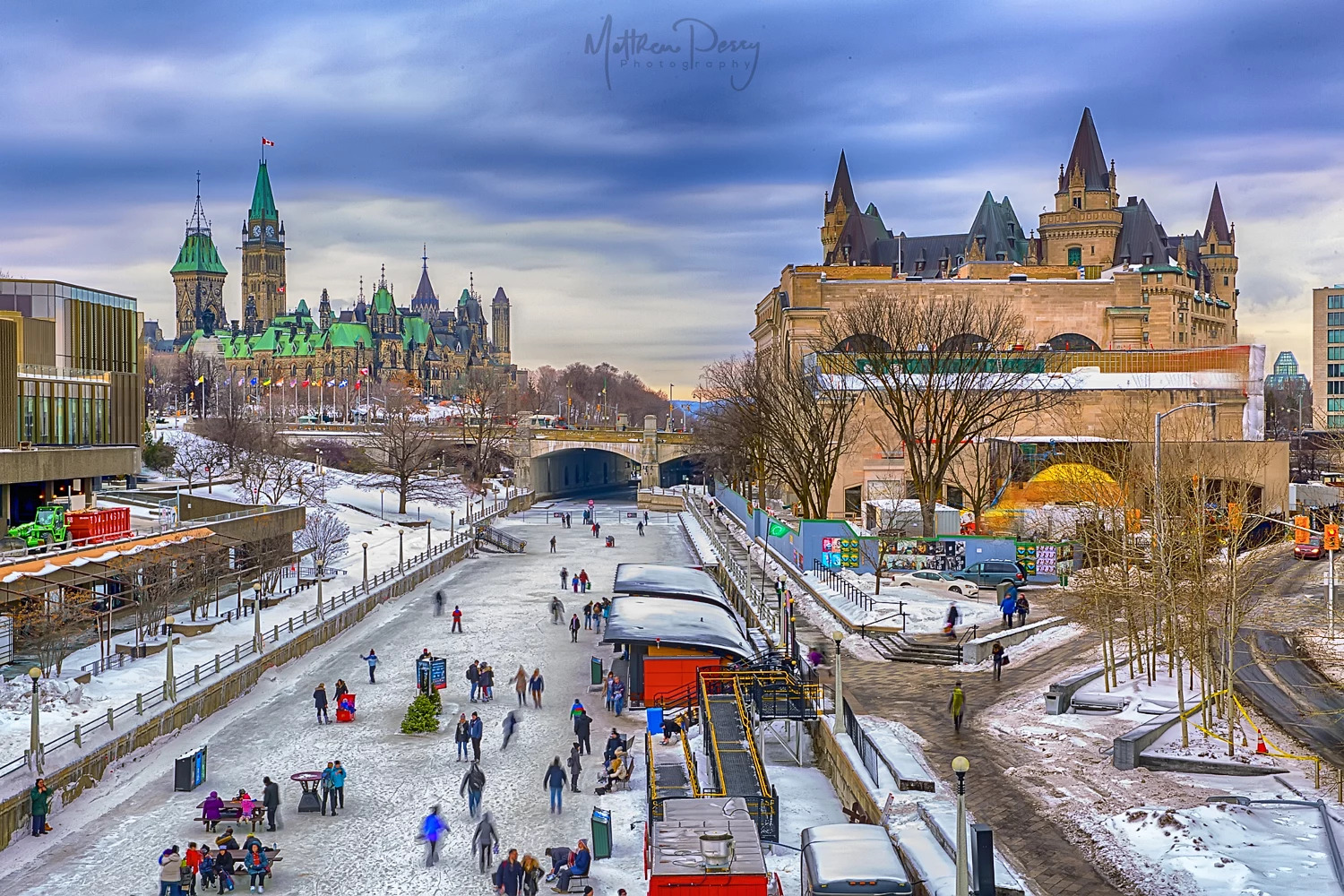 Photo by Matthew Perry, 500px.com
Perhaps the most stunning scenery while skating can be observed in the Dutch village of Kinderdijk. From November to February ponds not far from Rotterdam are transferred into great ice arenas. Special machines polishes surface of the site so skilfully that even first-class skater can enjoy a full workout.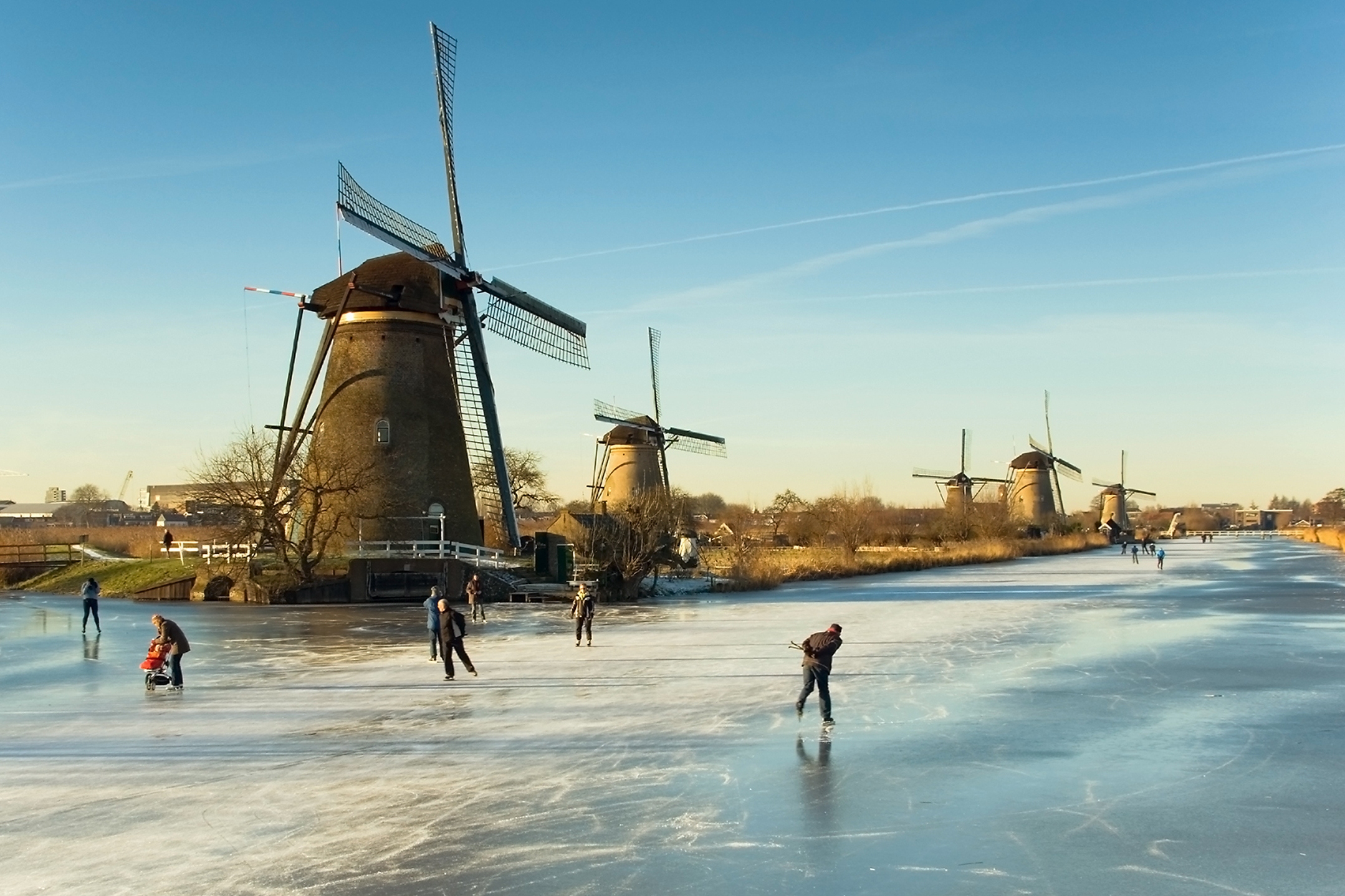 Photo jacadatravel.com
And for dessert, please meet our frosty cherry – Swiss mountain lake Lej da San Murezzan, lake St. Moritz. It is located at an altitude of 1800 meters above sea level, so none would have a chance to complain about air quality or lack of incredible view. To tell the truth, it freezes just for two weeks in January. But even this is more than enough for tourists to enjoy the incredible state of balancing on the thin blades.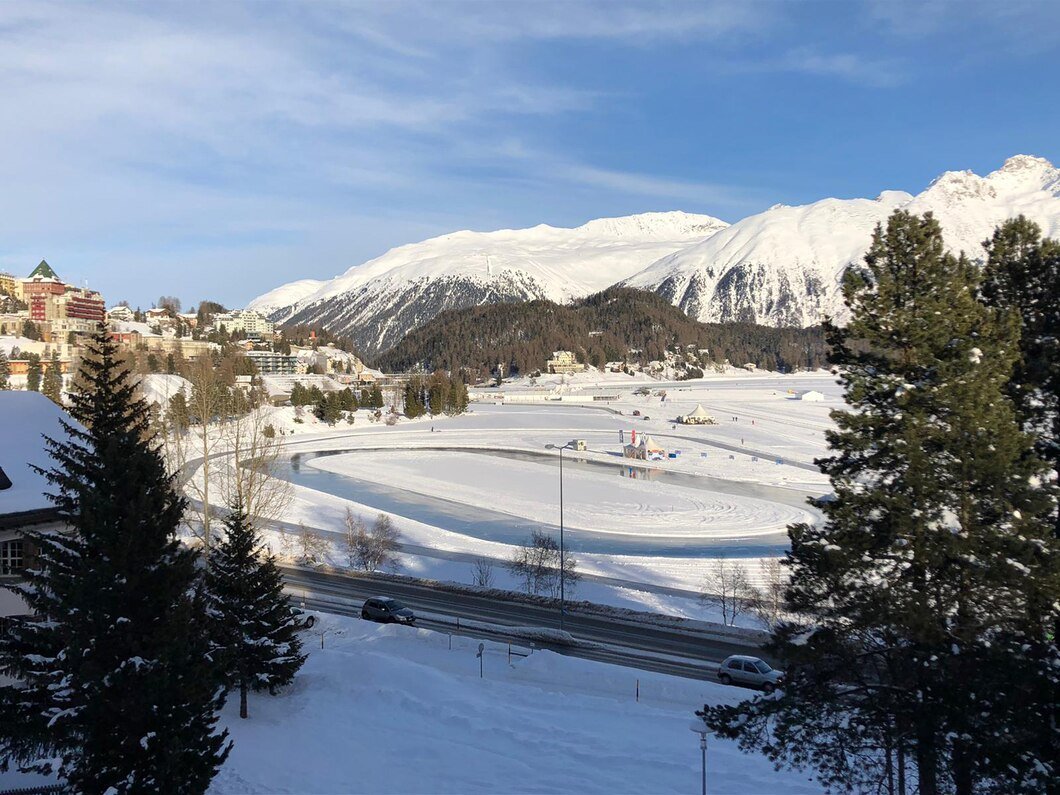 Photo twitter.com
Cover photo telegraph.co.uk