Yodel - Music of the Austrian mountains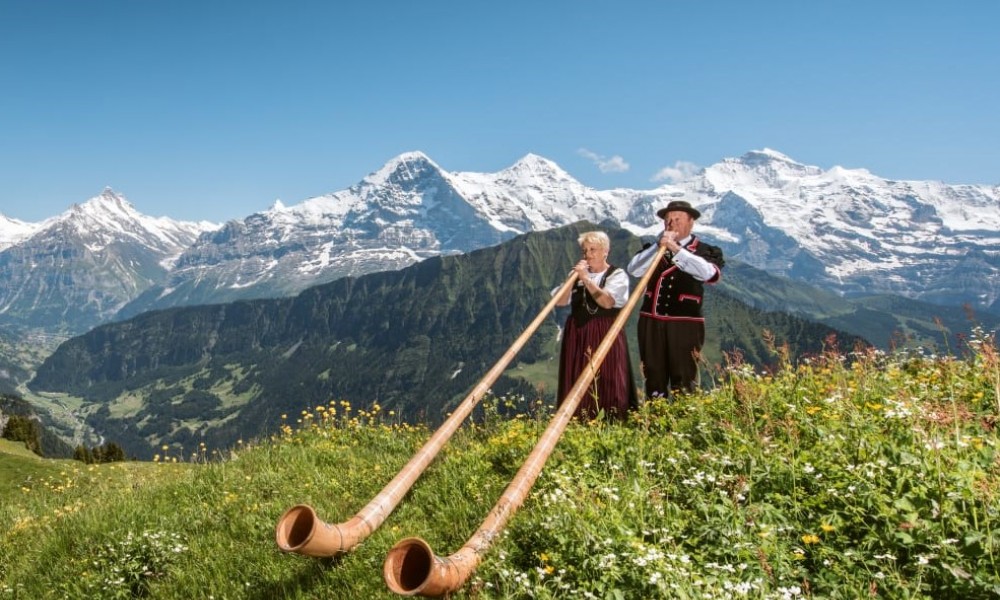 Austrian tour operators launched an unusual touristic tourdesigned for fans of singing style called yodel. Hikers wander through the Ziller Valley, a broad trail narrows opening the way for only the most avid travellers, then track leads upwards. Tourists look into the interactive station shaped as a giantsonorous walk-in cowbell, then they go around thelargest alpine horn and head to place...
... where Alpine herdsmen used to have unhurried musical conversations with their flocks.
Herdsmen's roll calls
Yodel singing emerged as a means of communication of human with nature. Austrian folk songs tunedby shepherds on their way to work, a special voice signalheard by animal strayed from the flock... that is howyodel was born.
Poetic stanzas in yodelling composed with words that mean nothing, but attractive by simplicity of thephraseslike "yodaro", "yohodraiho", "yoladatiyo".Singing with repeated changes in pitch from the chest register to the head register with a crazy speed,is so quick that you do not have time to write notesdown. It is calledyodeldue tosound "yo" and isrepeated in various manner as often as possible.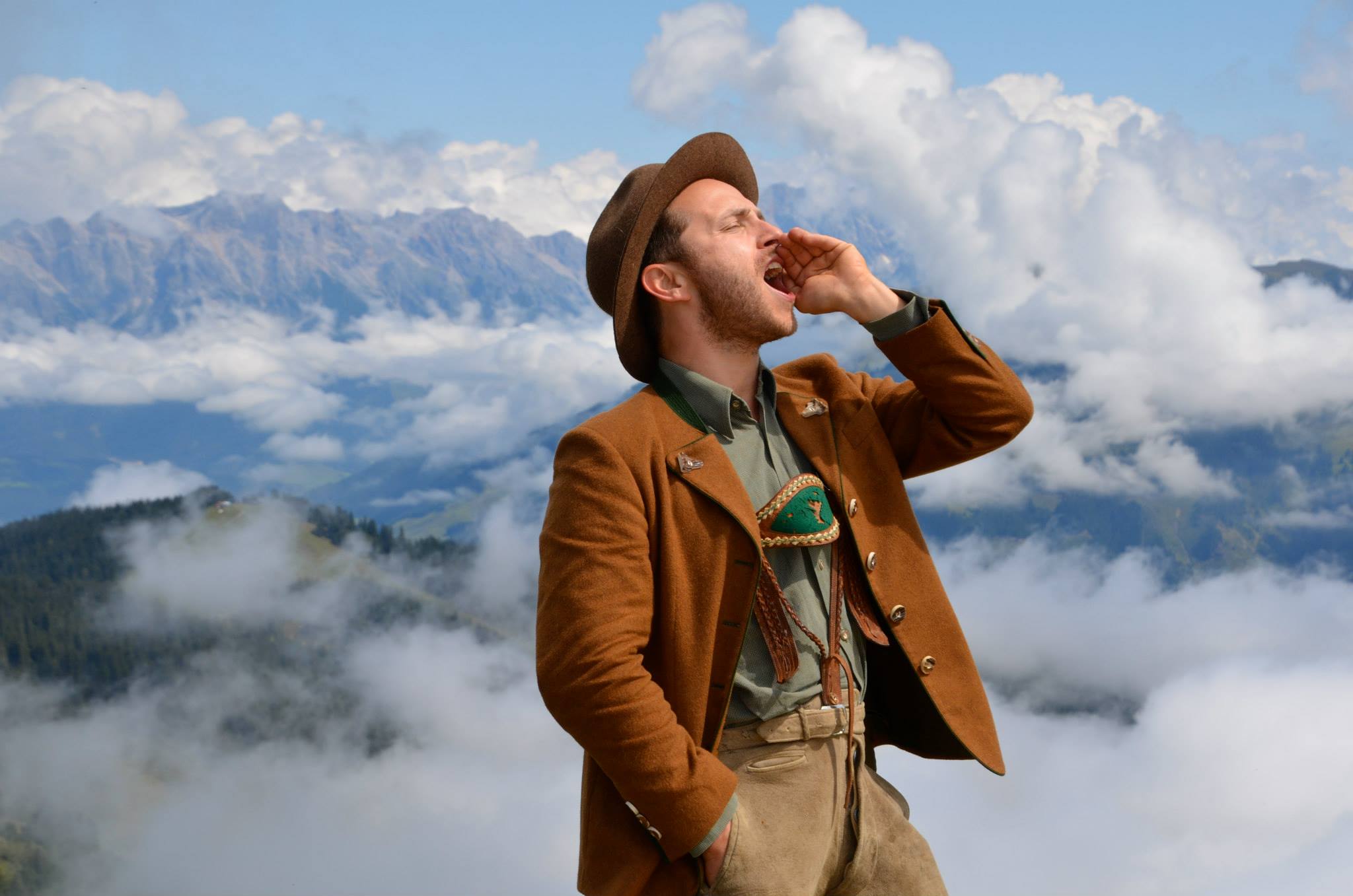 Photo ds.reactor.cc
What made that sound so popular among the Austrians? First, it came to taste to the Alpine herdsmen who used to arrange evening roll call with each other, as ifinquiring "Is everyone safe and sound? Doesanyone need some help?".If you take into account the fact that in those days robber gangs were active in the mountains, powerful voice was an indispensable way to call for help. It is amazing how comprehensive is singing of onesingle sound, when the voice of a strong, hardy person superseded all other tools and devices familiar to us such as mobile phones.
Read also: Fado: Gentleness and deftness of portuguese romances
With regard to today's traditions, people spending days in Austria and having desire to tune into the beat of unfamiliar culture, usually sing yodel where there is an echo. Musicians sometimes resort to accompaniment by collecting the notes one after another - no, not in the meadow, but in the instrument "zither" producing sound similar to waterstreams coming down the mountain.
Almer - Austria-style yodelling
Yodel is sung in the vast ofSwitzerland and southern Bavaria,however, it is the Austrian version of the song which is characterized by sharp melodic passages combined with the gentle lilts. The most famous music of contrasts was namedalmer in Upper Austria.
This kind of folk music once fascinated representative of the "Vienna School", the composer Ludwig van Beethoven who composed several works based on yodelling.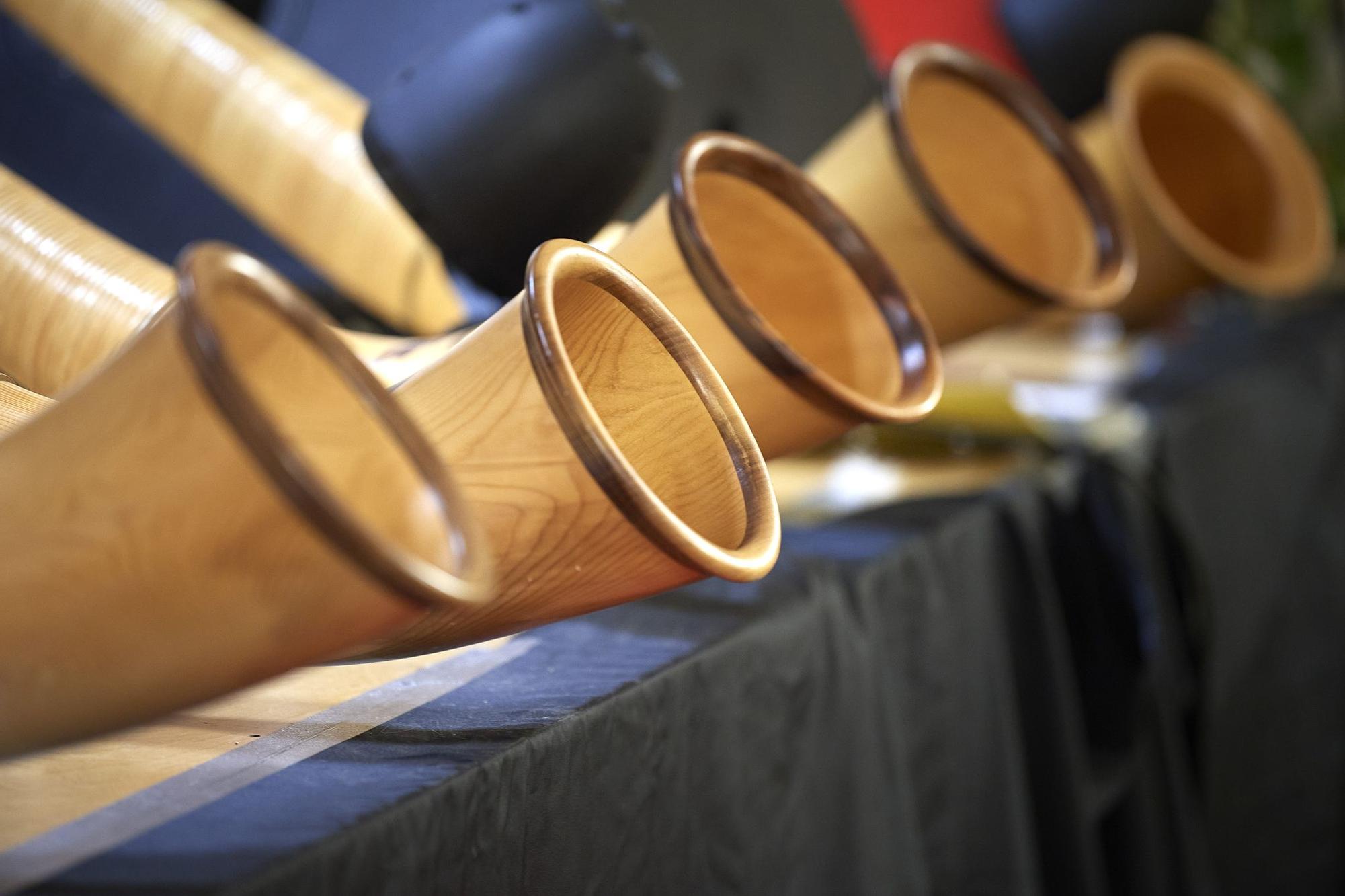 Photo pinterest.com
According to folklorist Josef Pommer, who lived in the early 20thcentury, more than 444 types of yodelwere known in Austrian villages. Many years have passed since the researcher travelled to rural musicians studying features of folk singing, but evennowyodelfans can listen to it in the village choirs.
What type of yodelling is worthy of special attention? Probably the one in which the performer put moreefforts and was improvising disregarding time passing by. That was a record set by Austrian singer Roland Roskogler, who was performing one piece of music based yodelling for 14 hours and 37 minutes.
Videо: Oesch's die Dritten - Die Jodelsprache
Hidden envy and secret charm
Like all unusual trends,yodel sometimes faceslack of understanding and envy. Thus, mocking attitude to this musical tradition is common among the Britishwhonicknamed it "a cry for help from an Alpine goatherd who has trapped his hand in a barn door".
Nevertheless, music therapists from the Austrian city of Graz conducted a study and concluded that yodelling launches high jinks in the body, as endorphins come out. It turned out that yodel helps maintain health at the proper level the same as sport exercise. Since this original folk style is very popular in Austria, there are a lot of schools which teach to sing in accordance with yodelling rules.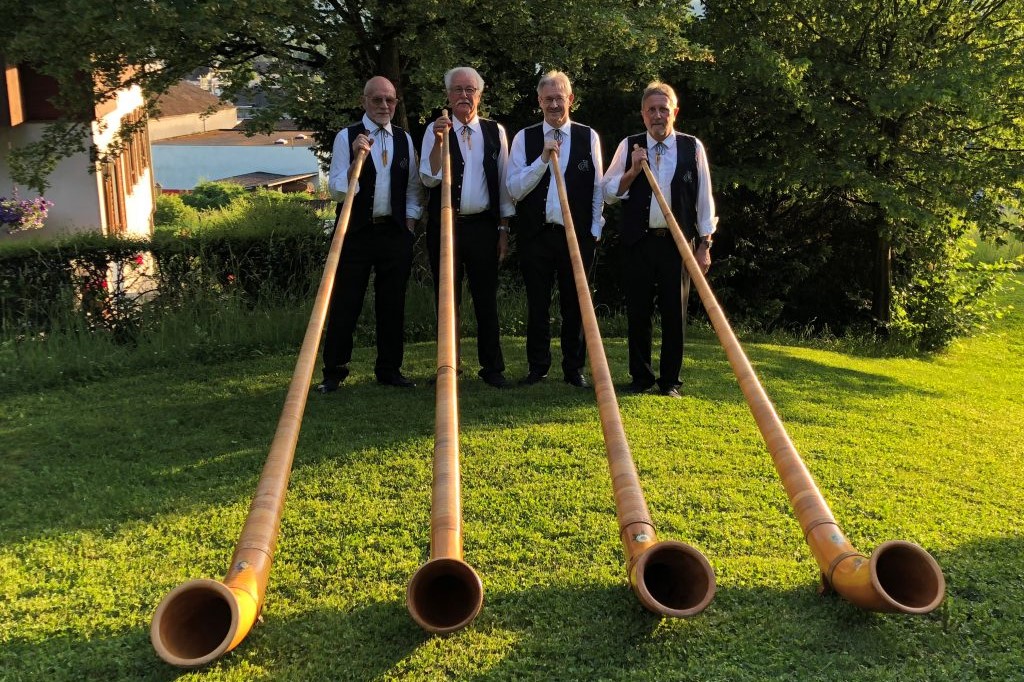 Photo alphornschweiz.ch
The famous singer and singing trainer Herman Hyartelsaysthat "Yodelling in the Alps comes to life again, because it is the music of the mountains." After having felt unit with nature, no one wants to go back to the ignorant existence, so many yodelgurus tell about people who started to sing in this style and never quitted it.
However, the debates about the origin of this singing genre do not cease. The most famous trial, received worldwide publicity was about a song Das Kufsteinlied. The informal anthem of the historical region of Austrian Tyrol, in 1981 earned the reputation of the World Cultural Heritage and was named People's Songs of the World. Simple composition, in every way praising the town of Kufstein, was given a form of a musical work by Austrian postmanKarl Ganzerin 1947. This melody broke through into world history owing to the Bavarian yodeller Franzl Lang. As many as fifty years passedwhen the song was disputed by German music publisher EgonFrauenberger. He claimed that it was his idea to bring eccentric yodelling motives into a measured Austrian sounds, namely the descant "horlla-rü-di-ri, di-ri, di-ri". However, the court rejected the claim byFrauenberger, considering his contribution as too small.
How to sing yodel
People revised set of videos where performers sing songs in this style, might think that onehave to vibrate a voice. However, the Austrian professionals assure that leaping vibrato spoils desired effect. But breast sounds sharply passing on falsetto and arrangingleaps on wide intervals are just required.
Video: Oesch's die Dritten - Jodeln ist cool