On the catwalk: Haiti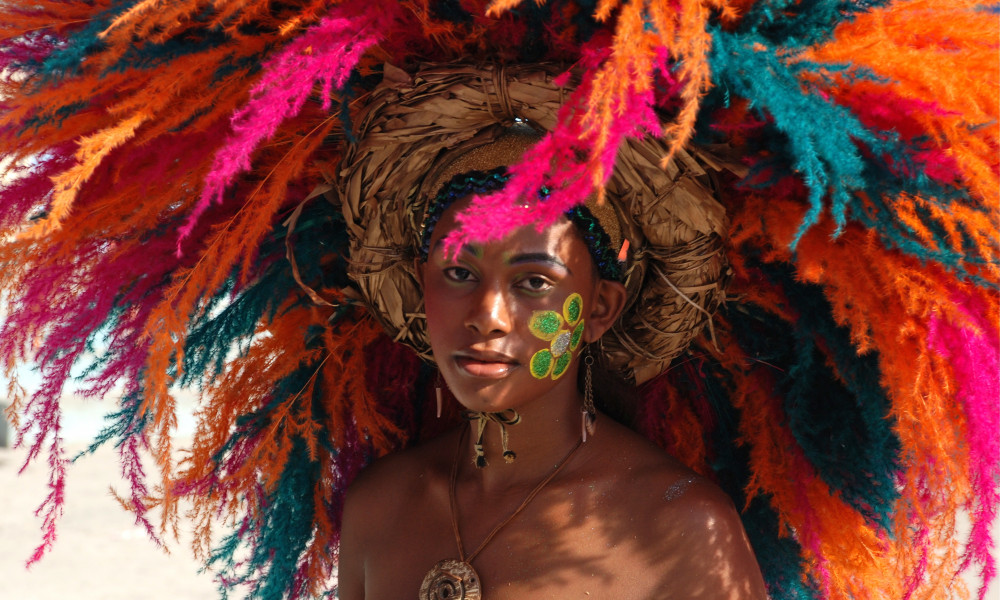 When Hawaii folk costume is mentioned, imagination immediately pictures a hula skirt with lei flower necklace and coconuts; the same immediate association is gorgeous sari embracing India; while Japan is tightly folded into silk kimono.
But speaking of the traditional heritage of Haiti, it is hardly possible to portray a clear image of authentic local resident. Haitian folk costume represents something of its own, sewn from patches of French and African motifs with admixture of Spanish influence, Jamaican flavour...
Everything is complicated here: every smallest details of clothing, which is often positioned as a national costume, shall be collected around the Caribbean coast, casting an anchor next to those states and countries residents of which used to visit Haiti lands. Most often, talking about traditional Haitian dress, it is identified with outfit what the inhabitants of the Caribbean used to wear for dancing quadrille. In the territory of Haiti its name sounds as a karabela dress. The word "karabela" radiates brightness and play of colours. It sounds very loud, with applause, with a bell ring, knocking of all sorts of accessories, with noise of flapping wings of full-skirted dresses and whisper of long skirts rustling when touching the floor.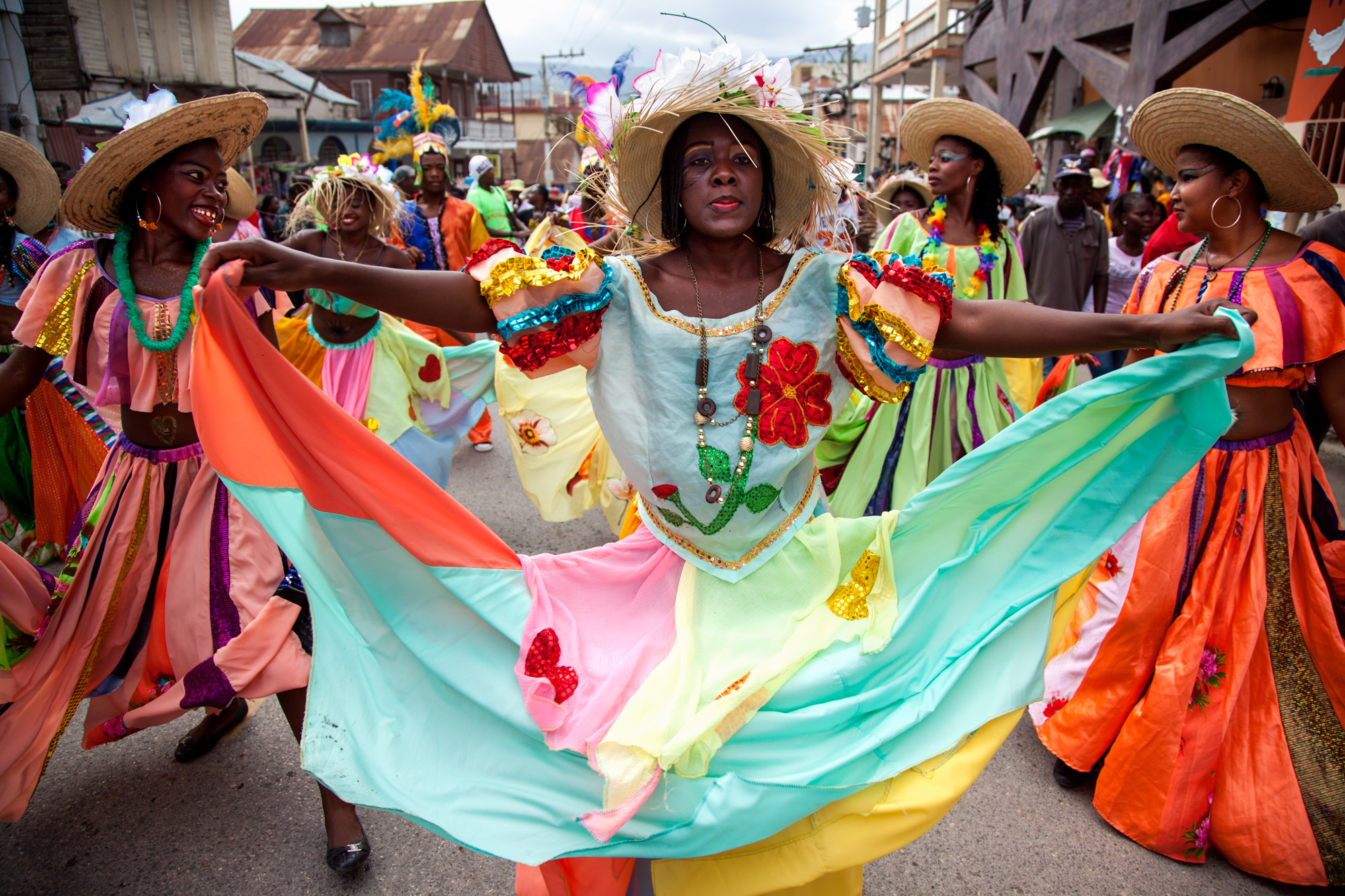 Photo music.newcity.com
These images are justified. Traditional outfits of Haiti women are midi skirts, and preferably floor-length dresses, and blouses with puffed, grooved, balloon-like sleeves. Sometimes garment is indivisible and forms a solid dress.
To create all mentioned above, they often choose a lightweight white fabric as a basis, or textiles of juicy red shades. Haitian favourite image maker is madras geometry. Madras is a natural cotton fabric which usually has a pattern identical to Scottish plaids. Its colour is always warm, rich and vibrant. It is worn over a wide skirt, or is fastened on the hips in the form of bandana. Owing to its breathability, this fabric perfectly suits hot tropic climate.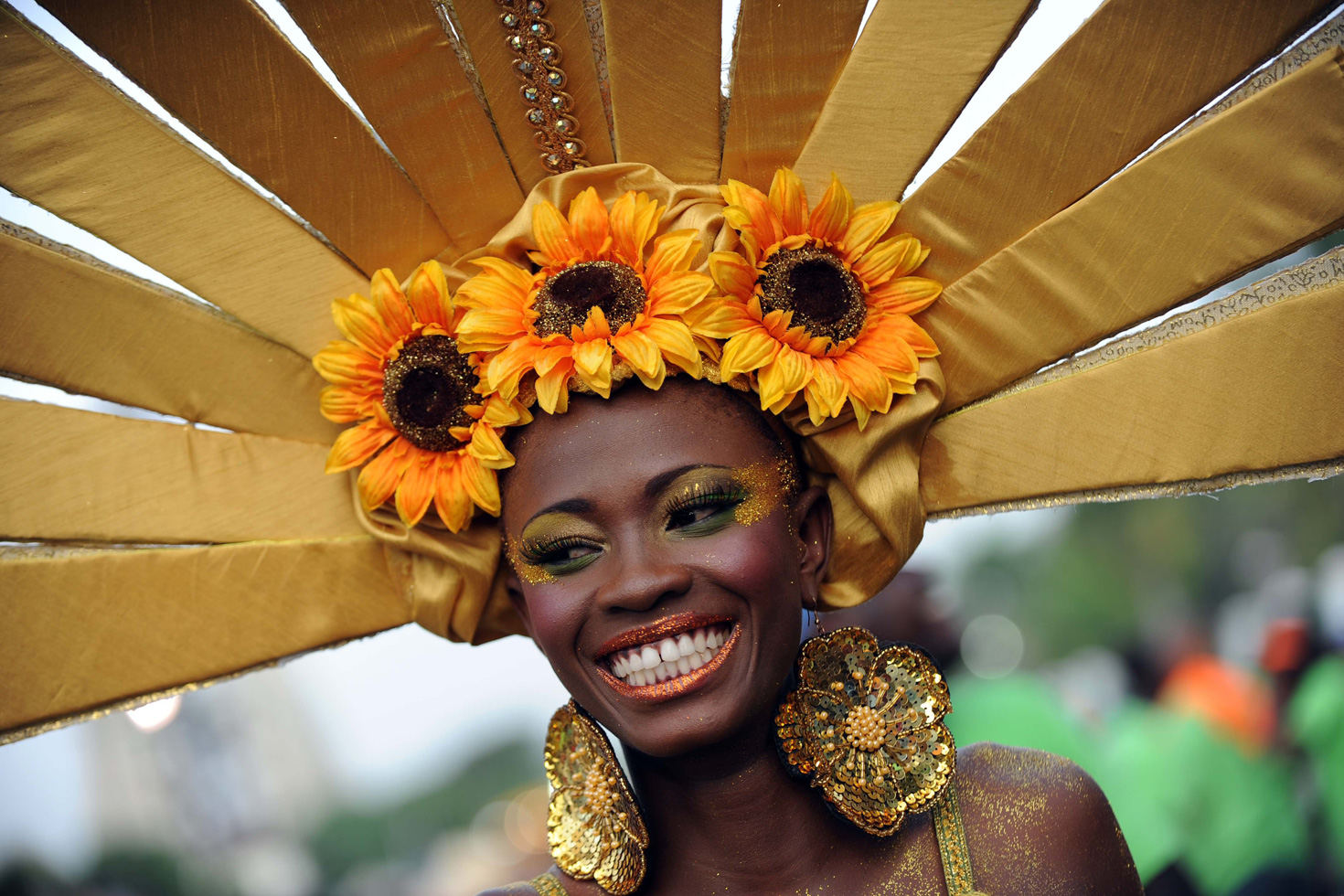 Photo reddit.com
Folk costume is enhanced with long necklaces that match accessories for hands and ears. Head also needs decoration, mostly often it is hugged with headwrap or masterfully folded low or high turban, adorned with skilfully twisted all sorts of thick knots, big bows and would-be flowers. Sometimes the beauties create hats using headscarves or put a real wide-brimmed hat on top of the construction.
As for men, in such matters they entirely follow the women. Only sometimes they change priorities of these colours vice versa.For Haitians wedding day is special: bride is dressed in white only, and the groom is wearing black trousers and snow white cotton shirt which is more known in the world as guayabera. It is typically distinguished by its loose-fitting, a little clumsily cut, and by two vertical rows of closely sewn pleats that run the length of the front and back of the shirt. The most famous and most loyal supporter of guayabera is a Cuban President Fidel Castro. Haitian men also do not refuse to wear well-tailored tuxedos and neat hats.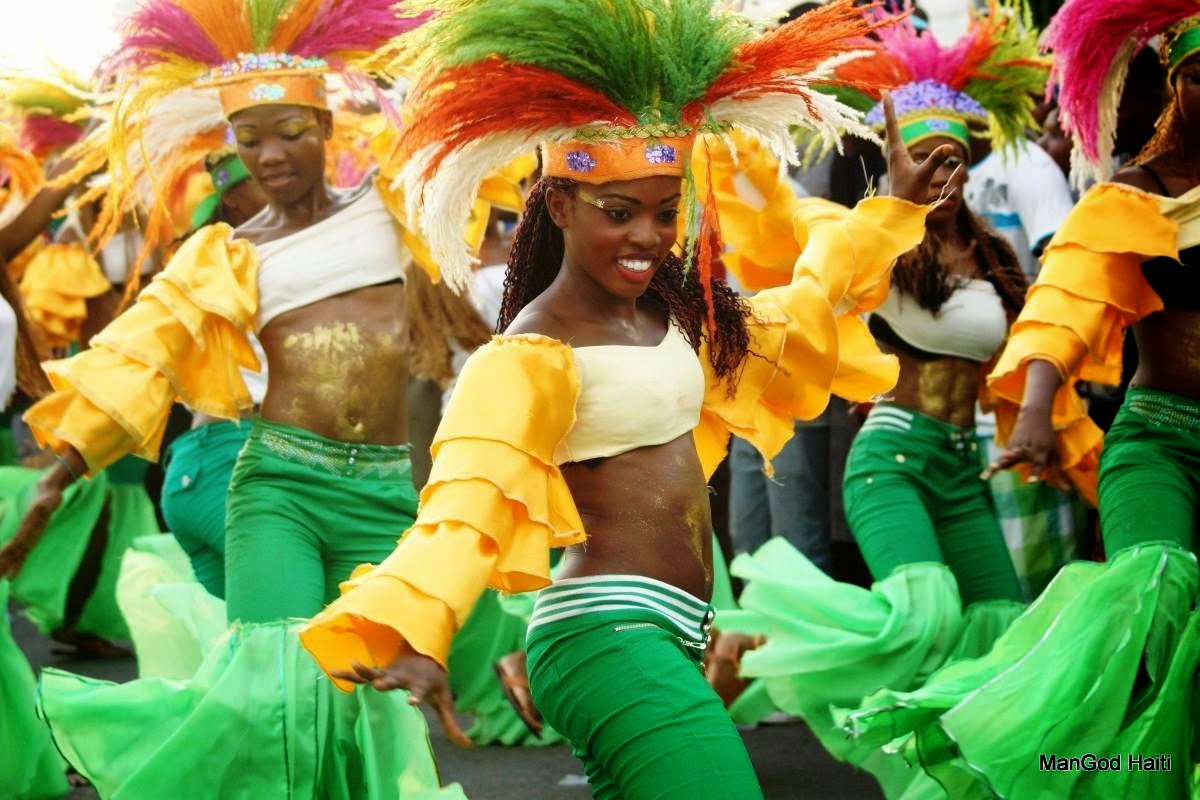 Photo kanavalhaiti.blogspot.com
Of course, look of local residents has been changing over the years. Nowadays you can see how hot climate makes Haiti women wear shorter skirts and tops, though bright colours still prevail, and white colour is still held in high esteem not only in times of wedding hurly-burly, but also in everyday life. In the territory of modern Haiti, the youth is offered clothing with colours of the flag of the republic. Traditional bright and multi-layered garments are now chosen to attend church services or large national events.
This country supports certain rules and laws of etiquette. Although Haitians like to walk barefoot, in the cities and in most public places you will not see them without shoes, because for this one can get a fine. Beyond the sandy beaches people are not permitted to wear beach attire, one must also observe day and night styles: dark time requires to change colourful short dress into something sustained and even elegant.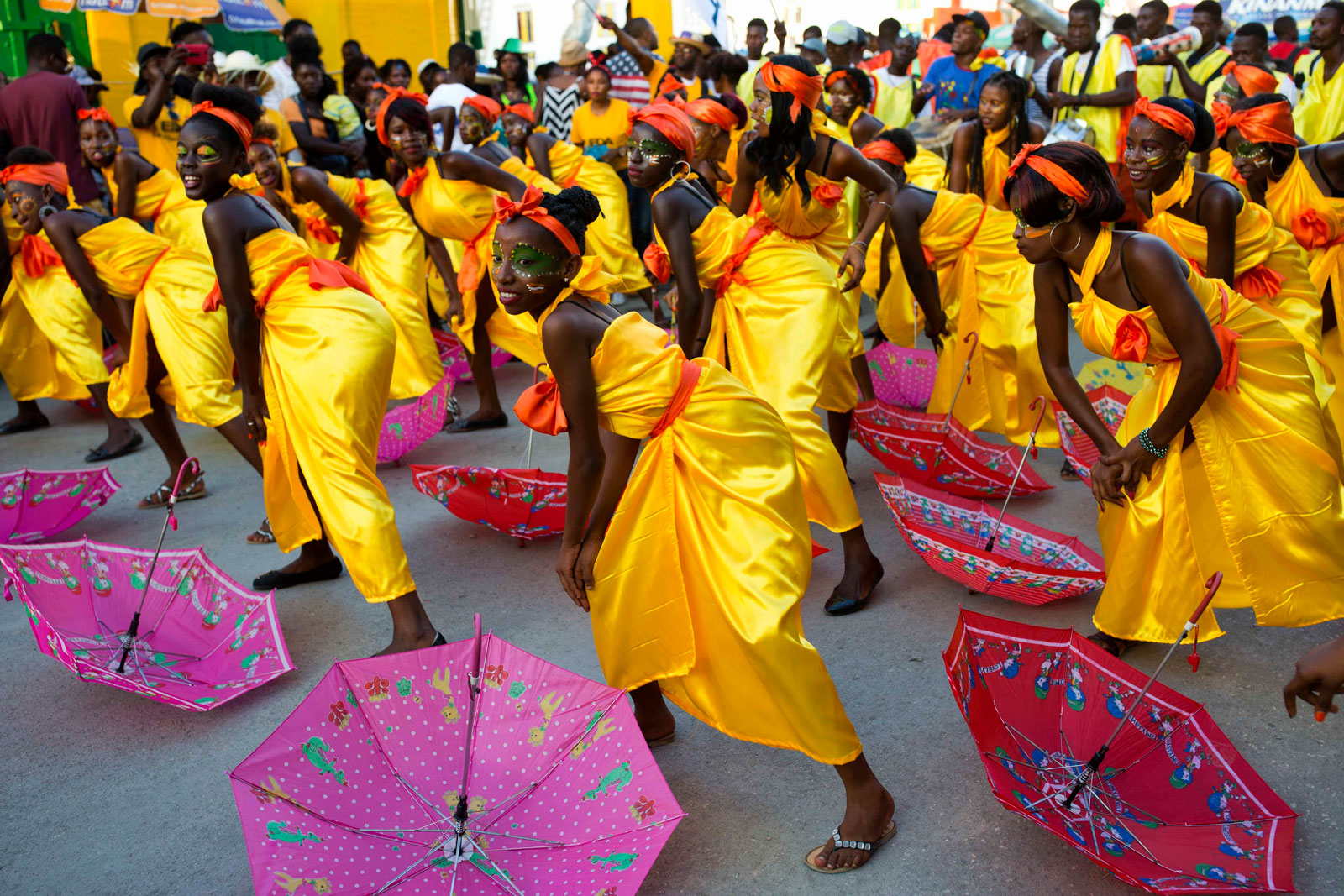 Photo britannica.com
Cover photo beyondaid.com