On the catwalk: Mongolia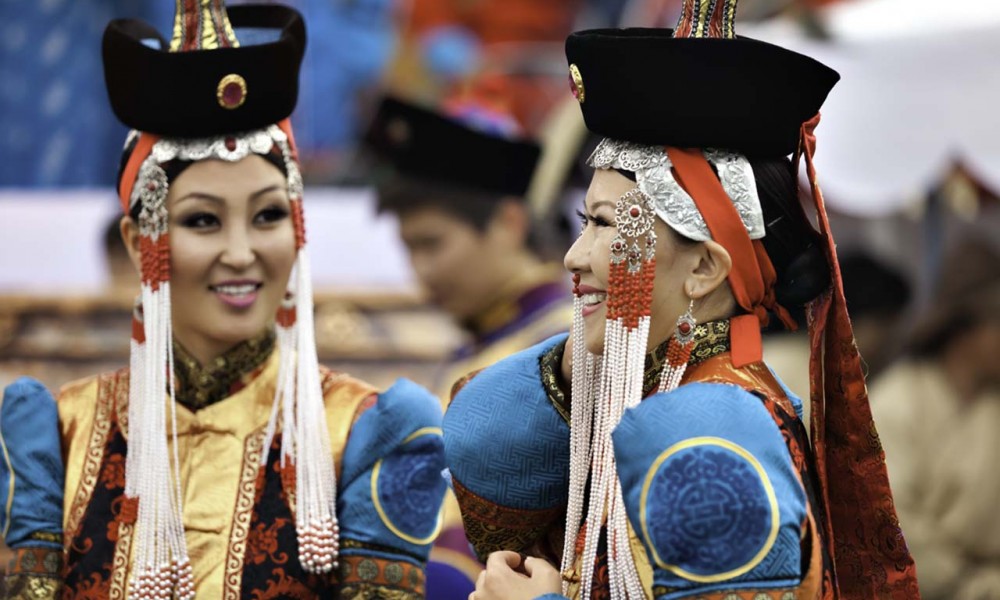 We continue introducing you to such an important attribute of peoples as their national costumes. Today we'll tell about one of the brightest outfits ever – about Mongolian deel. For ancient nomadic people – and the Mongols, heirs of the great Genghis Khan, definitely were one – clothes have always played a major role.
Alongside purely aesthetic function it had to help people survive inclement steppe winter, suffocating summer and remain undamaged during permanent migration. To the present day Mongolian national costume, the deel, wonderfully deals with these challenges of nature and way of life.
These colorful fitted robes look gala only at first sight – in fact it is an everyday outfit, a true casual. By the way, these are the Mongols who are considered style setters in the Far East – after their invasions and conquests Buryats, Chuharys and other peoples of the region began wearing such clothes because it was both convenient and beautiful.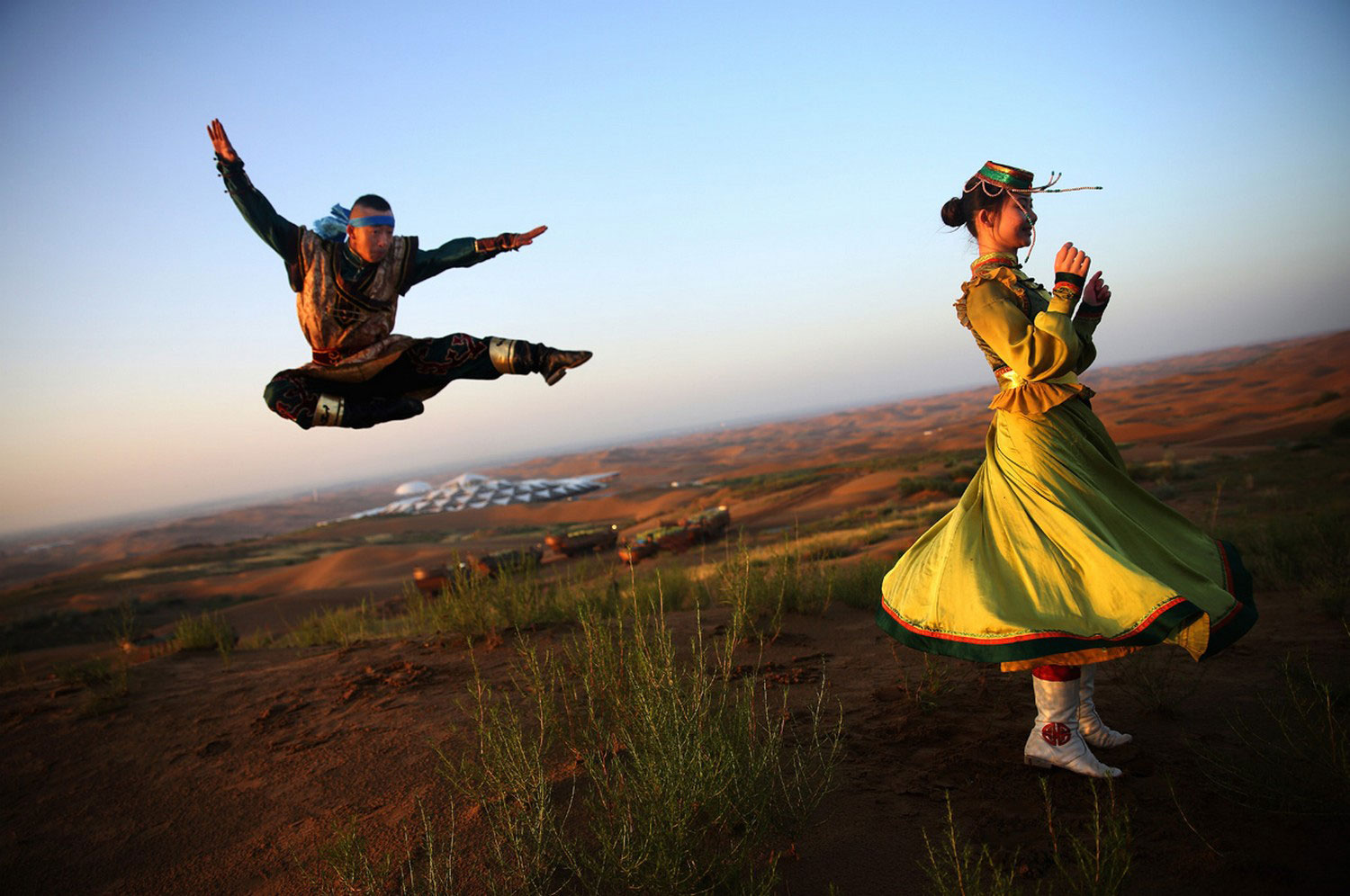 Photo upload.wikimedia.org
As to the structure, deel is most frequently made of animal skin, all the fat gets removed from it and then it is spread with sour milk. Depending on a season, material is selected. For instance, there is no way summer version 'tarlek' based on cotton fibers can be compared to 'khovontei deel' – autumn outfit with woolfell sewn on – in terms of density. And there is also 'tsagaan nihei deel' that stands out for its warmth preservation due to fur that makes it look like a fur coat.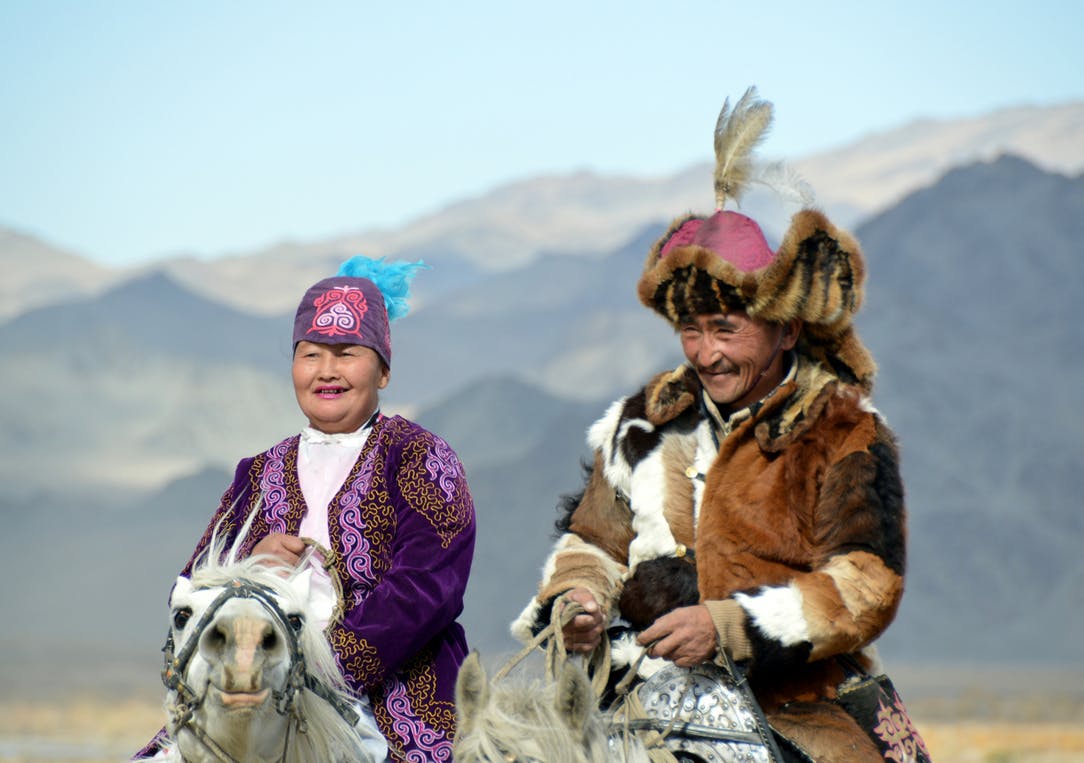 Photo startribune.com
Beneath any of them trousers and chemise are worn without fail with universal leather boots called 'gutals' on feet. Headwear differs depending on residence spot and customs of a settlement. 'Tortsog', 'yuden' and 'zharantai' hats are most popular. For men belting with a wide seven-meter long sash to form pockets for tobacco, knife and firesteel is obligatory. Female outfits have certain color peculiarities. Married Mongolian women have their clothes much more decorated with various patterns, fabrics and symbols than lonely ones because each symbol has its meaning that most frequently has to do with family life, prosperity and well-being. It is considered common courtesy that elderly people wear demure deels in grey shades while youngsters opt for brighter and more elegant ones. All in all, brown and yellow colors are believed to prevail.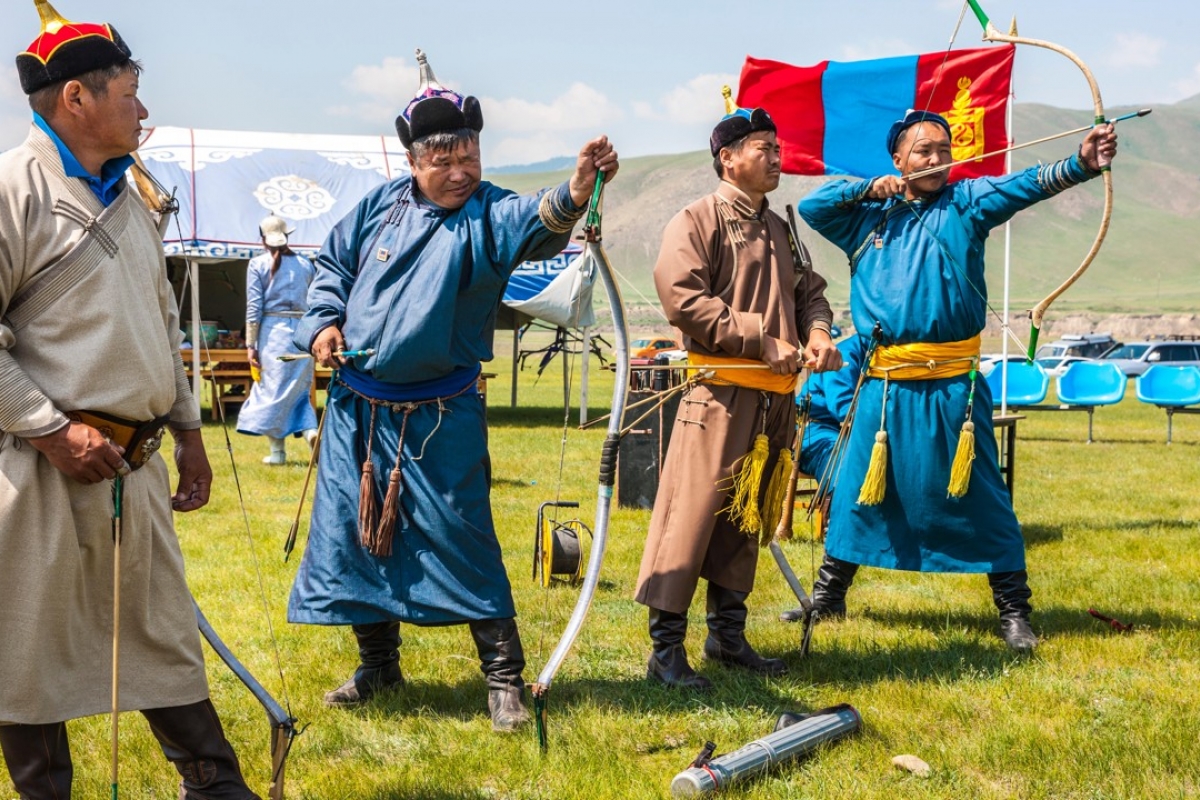 Photo scmp.com
The Mongols pay a lot of attention to a person's position in society. For instance, wealthy people, princes and state officials, still prefer robes made of expensive Manchu and Chinese fabrics, adorned with family ornamentation and decorations made of gold, silver and pearls on top of it. Back in ancient times local craftsmen were famous for their works so there is no surprise that this country was some sort of frequent "shopping" destination. Even People's Revolution of 1921, though it may have given some modesty to local clothes, failed to completely discourage thirst for posh outfits among people.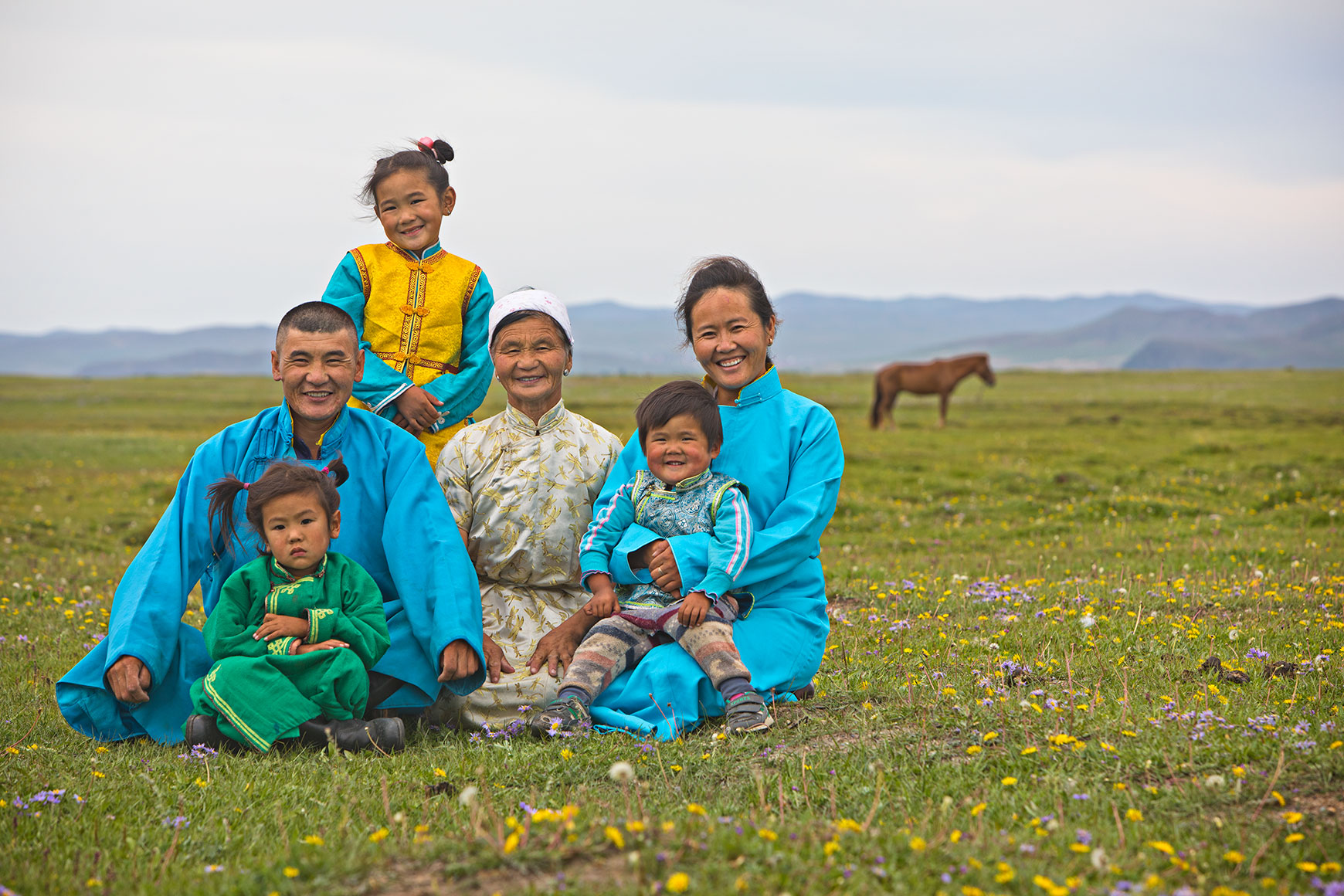 Photo harperstudios.com
It is important to understand that clothes in Mongolia are both adored and treated in a most pragmatic way. On one hand, upon looking at how you're dressed your conversation partner is supposed to know everything about you without a word and act accordingly. On the other, in one and the same day you may plow in the field, ride for kilometers on a horse and dance on a national fest by evening – and you have same outfit for all of these occasions. Even in large modern cities where deels can be rarely seen, festivals and public celebrations are held from time to time and all to a man put on famous robes thus keeping in touch with their roots.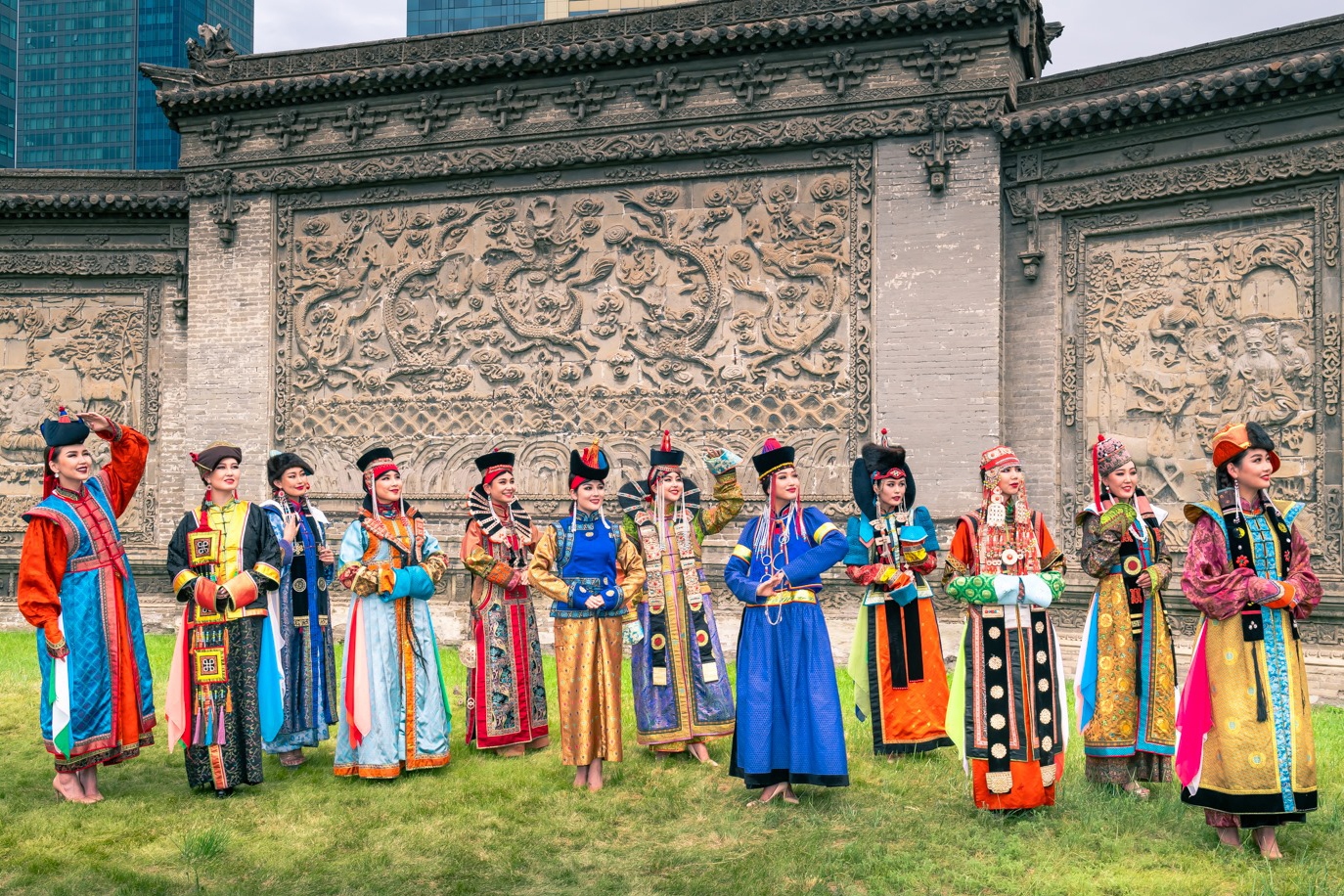 Photo discovermongolia.mn
Upon realizing that matter of clothes for the Mongols is as nearly as philosophic one, famous local painter Yadamsüren conducted tremendous work and dedicated a series of his researches, pictures and literature works to outfits of his people. For several years he travelled all around Mongolia and tried to study the whole history of deel as deep as possible. For those who are interested, it resulted in most useful and educative documents where fabrics, symbols and even sewing manners are looked into in great detail.
Cover photo blackibexexpeditions.com