Brand history: Amouage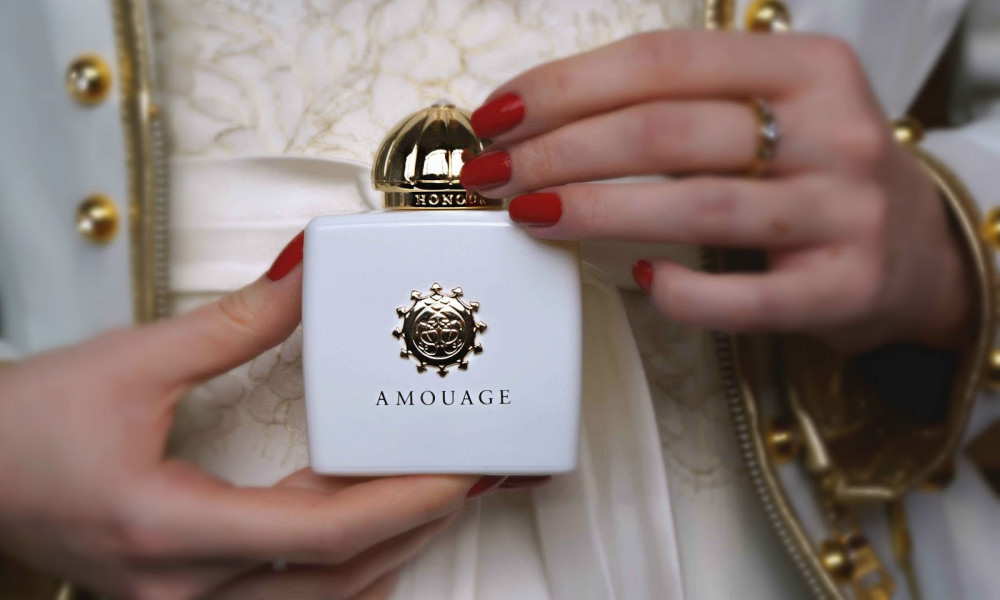 If every historical event had its own unique fragrance, this very event would have been remembered to everyone thanks to its ineffable mixture of incense, sandalwood, musk, amber and myrrh. We are talking about the history of birth and development of Amouage perfume house or, as it is often called, Oman's Treasure.
Perfumes of this brand have settled firmly and thoroughly on the dressers of admirers of selective and niche perfumery, competing with, and even sometimes leaving behind, brands such as Montale, Boadicea, Creed, Maison Francis Kurkdjian, Dorin and Diptyque.
See also: Oman – a Country with Aroma of Incense
However, to win hearts of perfume admirers all over the world, Amouage had not much time - only a few decades. This is a drop compared to brands tracing back from the 1760s such as Creed, and, of course, Dorin which in the 18th century mesmerized ladies-in-waiting of Marie Antoinette. The starting point for the Amouage perfume house is 1983, when, thanks to the ambitions of the Prince of Oman, His Highness Sayyid Hamad bin Hamoud al bu Said, who hoped to revive and redefine the ancient Arabian art of perfumery.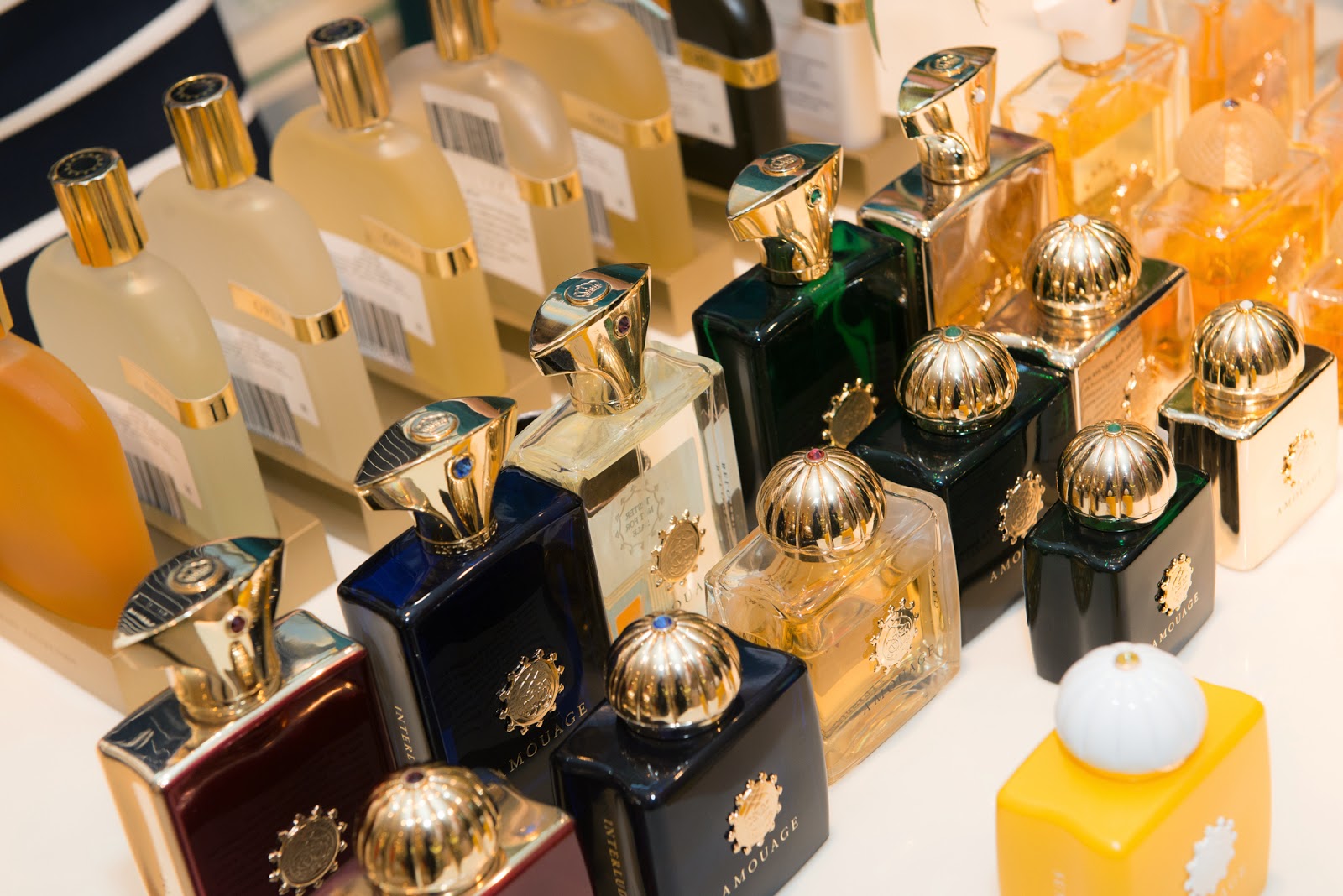 Photо 4.bp.blоgspot.co
However, the brand was not only influenced by the blue blood of Oman, but also the talent and efforts of Prince's invitee French renowned nose Guy Robert, author of such masterpieces as Hermes Caleche, Gucci No. 1 and Dior Dioressence. He was the first to introduce notes of Ta'if rose and Omani incense into structure of a traditional floral chypre, thus creating the first two bestselling products: floral-aldehyde fragrance Amouage Gold Woman and wood-musky Amouage Gold Man. The resulting odour was so special by its depth, richness and elegance of the disclosure, that hitherto it is considered a timeless classic of the brand and a true masterpiece of selective perfumery. Organic cohesion of jasmine, musk, lily-of-the-valley, rose and incense along with several secret components, forever soaked into pages of perfumery art chronicles. Robert himself until his death referred to Amouage Gold as his symphony and the crowning touch of his career, as he often mentioned in his book Les Sens du Parfum.
What was the secret of such a rapid and still undying success of Amouage? Representatives of the perfume industry, marketing experts and ordinary perfume lovers are still wondering and arguing about it to no avail. However, this is exactly the case when the root cause is not so significant, since it is much more important to admire the diamond than to understand the intricacies of its chemical formation in nature.
See also: In Mood For Roses
However, as of Amouage, this brand could not origin from anywhere but Oman - the historic trading centre of incense and myrrh. It is confirmed not just by dry statistics figures, but also by the mythology. Just recall the biblical parable of the gifts of the Magi. In particular, to create a fragrance, master perfumers of Amouage use by tradition a special grade of silver incense and Ta'if rose. They can be found exclusively in the south in the mountainous area of Dhofar, characterized by monsoons and, as a result, high humidity and lush vegetation. A rare aromatic resin and roses are picked by hand and then carefully transported to the capital. Legend has it, that earlier in remote provinces of Rome and Mesopotamia, this sort of incense valued relative to gold at a ratio of one to one, so in Oman they have chosen truly precious ingredients for fragrances.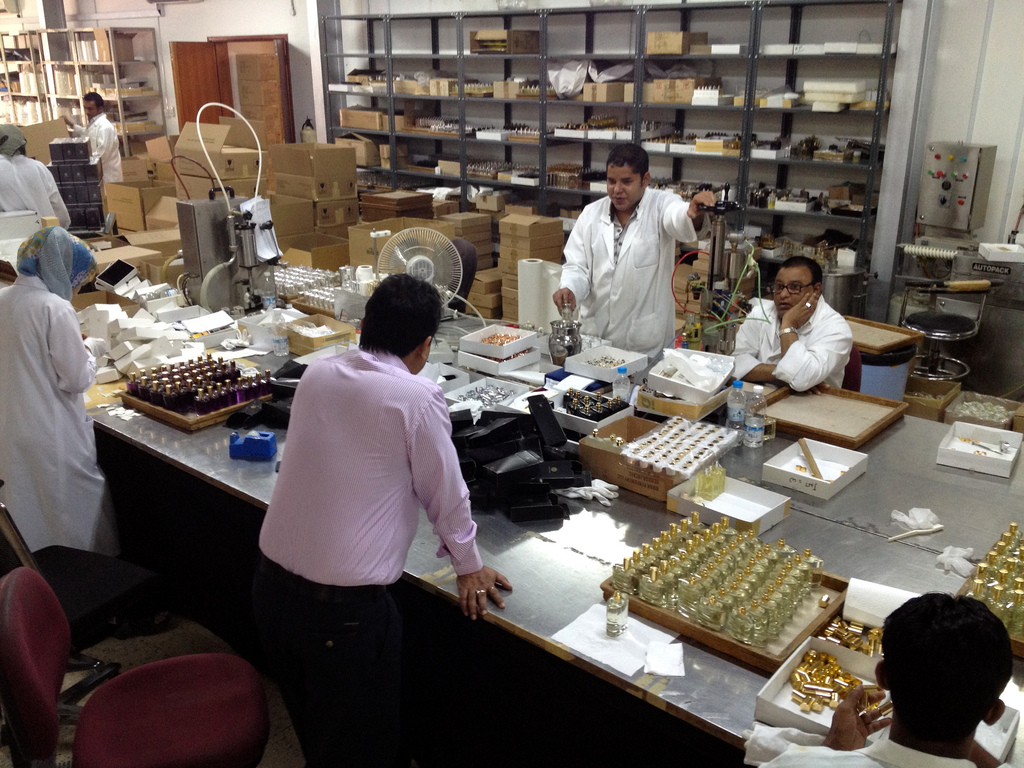 Photо uploаd.wikimedia.org
However, it would not be quite right to call Amouage the pure Arab perfume, since luxury products are geared towards an European clientele. This juicy interpenetration of two colourful cultures resulted into almost all-perfect product. Perfumers of Amouage are not afraid to experiment, to invite the best of the best experts regardless of their nationality, as well as to mix ingredients that previously seemed simply incompatible. As a result, the world welcomed audacious, dazzling and spicy fragrances, which first sounded with such tandems as cyclamen and cedar, saffron and pine, myrrh and iris.
In total, the number of combinations of the luxury perfume house is over a hundred items, and this, of course, not only canonical for the brand odours like incense, myrrh and Ta'if rose, but also amber, neroli oil, sandalwood, patchouli, lime, jasmine, ylang-ylang, coriander, civet, musk, tuberose and many other components. This list is constantly expanding, however, against the backdrop of change, Amouage approach to quality remains unshakeable.
All fragrances are manufactured by masters manually only, from selected natural ingredients, and then stored in special tailored-made conditions for them. It allows the perfumes to please their owners, not only by sophisticated compositions, but by their endurance, depth and original oily texture.
It is noteworthy that the crystal bottles for Amouage are developed by British jewellery company Aspreys. They are covered with 18-carat gold, and their shape depends on the gender target. Silhouette of a female bottle reminds Ruwi mosque in Oman, and the lid of male bottle is shaped as a traditional handle for the Sultanate sword Omani Khanjar.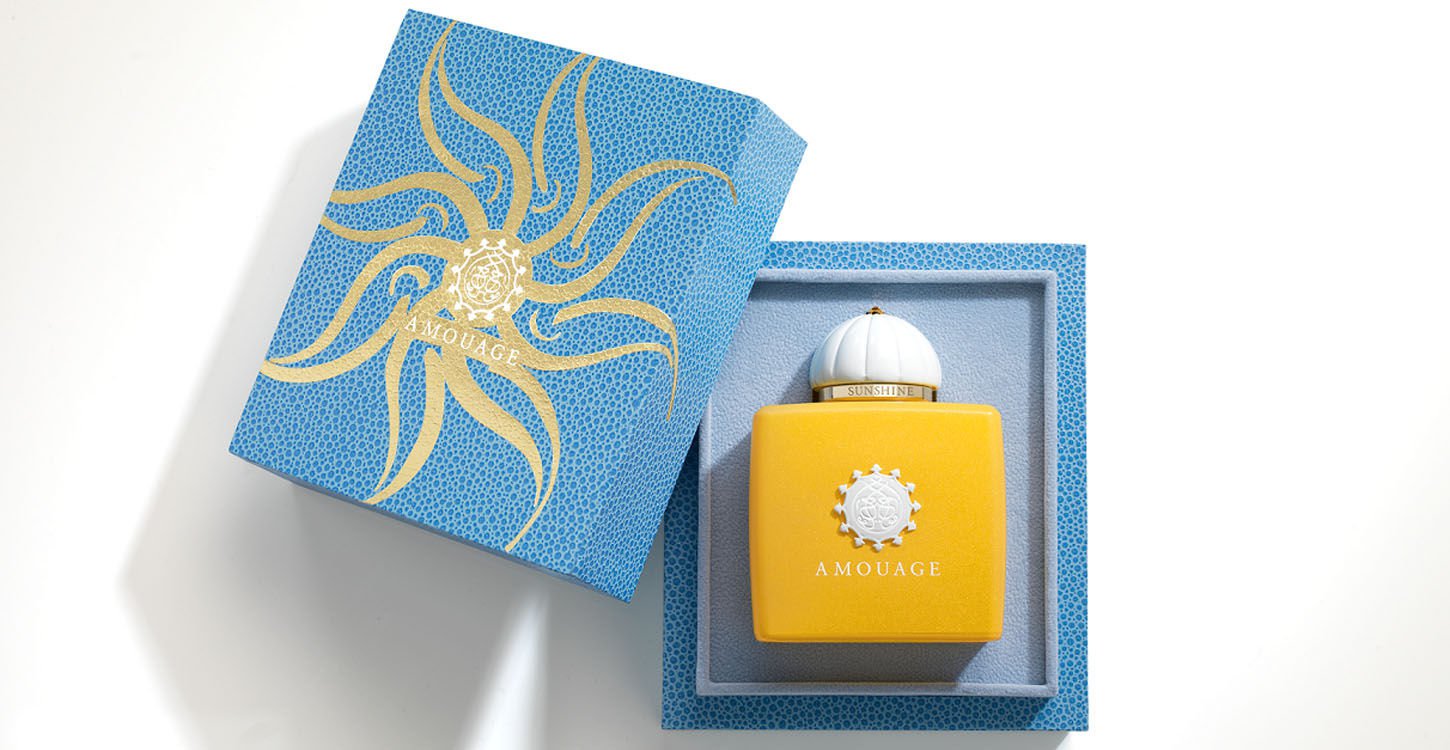 Photо parfumoff.ru
Also worth mentioning is that Amouage is the only oriental perfume house which can be found in the famous department store Harrods in London. Fans of the brand are such celebs as Pierce Brosnan and Kate Moss. Summarizing, we can say that admirers of selective products on all continents will be delighted making a choice in favour of this brand. After all, heritage and mastery, philosophical flavour and isolation of Oriental world were able to find common language with the pragmatism, passion and adventurous zest of Europe, giving the world of perfumery that long-deserve treasure it had been waiting for. Amouage.
Cover photo 4.bp.blоgspot.co