Brand history: Cirque du Soleil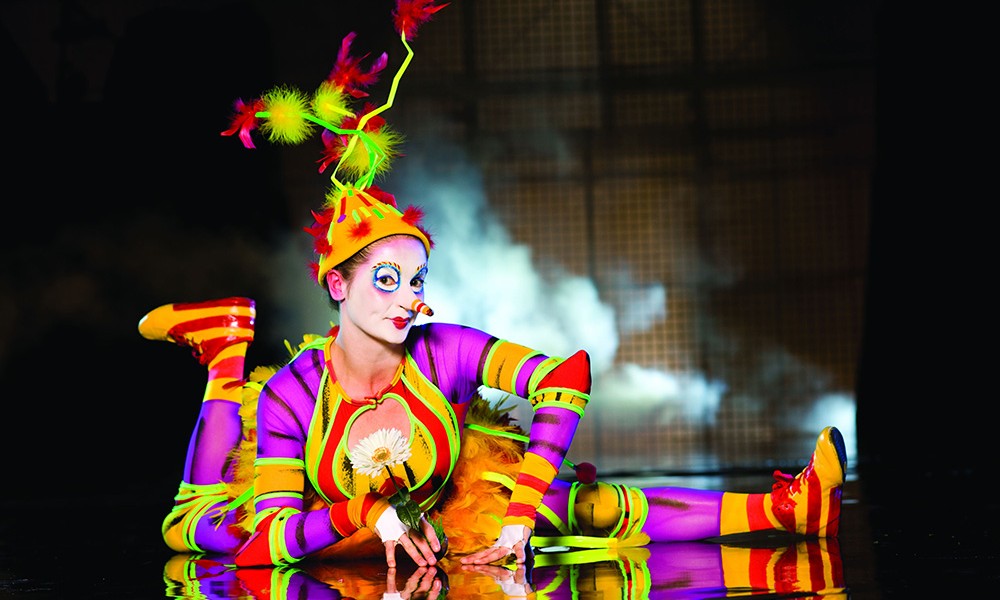 Spectacular show project Cirque du Soleil rocked the world of circus art to remind that circus can not only entertain but also create new reality. Crazy experiments on human body defy any power on gravity and miracle-plays of sound and light lure the audience into a twilight labyrinth of philosophical dramas letting them get to the sun together with characters of stagings.
To create an innovatory circus from scratch for a vagarious artist without a nickel in own name is probably riskier than walk a wire over an abyss, however daring self-trained Canadian fakir Guy Laliberté was no stranger to the routine. At the age of fourteen he ran away from home for the first time with a crew of street circus men, four years later he dropped out of college for the sake of a tour, travelled all over the globe and learned to swallow fire but fate in the person of loyal friends, associates and companions was expecting him in an unremarkable town Baie-Saint-Paul in his native Quebec. A promising equilibrist on stilts Gilles Ste-Croix and business consultant Daniel Gauthier helped Guy gather a crew at upper-crust hostel Balcon Vert; at that, many veterans of the first draft are still engaged in main programs.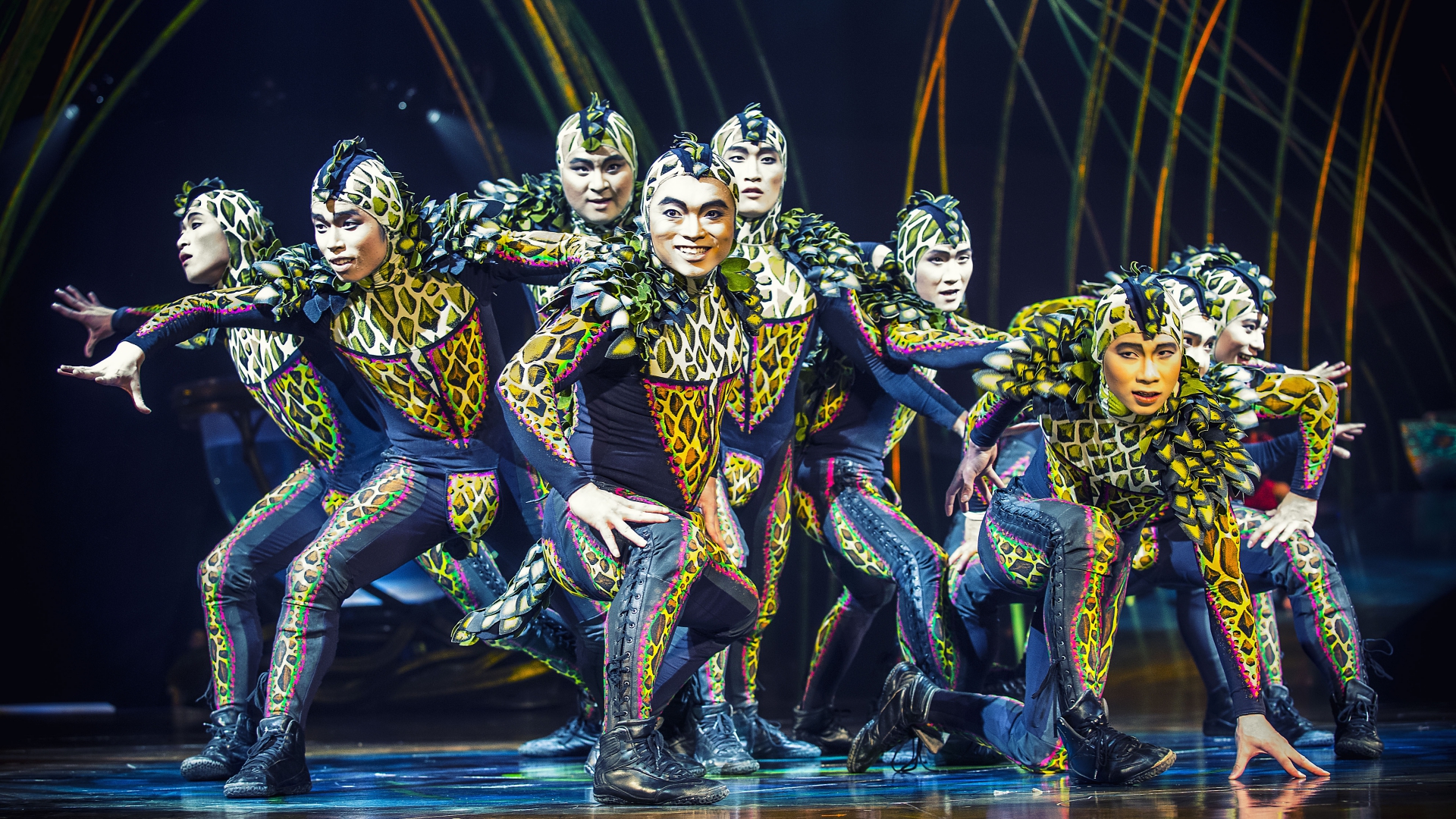 Photo fresher.ru
With an intention to treat blase audience with an inflammatory cocktail of circus art, musical, theatre and ballet, trio of dare-devils didn't feel for necessary proportions of ingredients instantly. Governmental grant helped them stay afloat; Gilles had to walk on stilts ninety kilometers to Quebec City to prove municipal officials that the endeavor was worth something.
Momentous instant came in 1983 when Guy obtained permission to perform on city festival in Montreal dedicated to 450th anniversary since discovery of Canada. The audience welcomed an unusual show with open arms thus inspiring young artists to take a trip to a circus festival in Los Angeles though there weren't enough money in their pockets even for a return ticket. Star of success was merely trembling over a misty horizon but folks declared ample ambitions at once and registered their crew under the name Cirque du Soleil (Circus of the Sun). Luckily, large investors got interested in the project and Laliberté's vivid imagination finally went up hill and down dale; circus got excellent training base in Las Vegas at their disposal staffed with innovative equipment and gimmicky exercisers.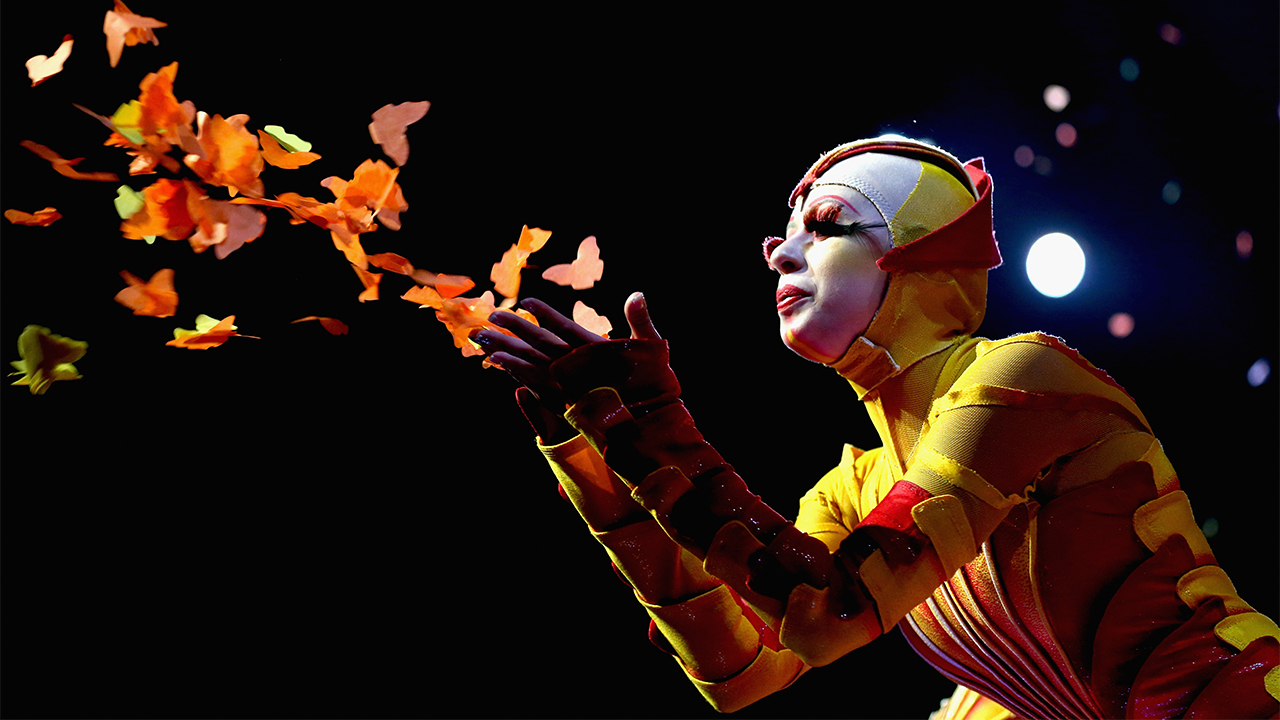 Photo cablook.com
Since 1992 Cirque du Soleil produces a fresh staging each year to build brick by brick electric image of third-millennium circus that addresses intelligent adult audience. They don't show acts there but tell stories and parables on finding own self and acquiring sense of life, reflect slightest shades of emotions, thoughts and feelings of characters of performances by means of acrobatics, pantomime and optical illusions. Each program is written as a complete plot, arranged quest-like. On the way to happiness characters of performances go through exciting adventures and mystic enlightenments, fall in love and suffer from unrequited love, meet mysterious creatures, come into battle with own fears and come back victorious thus helping the audience believe in their powers to change their lives drastically and right now.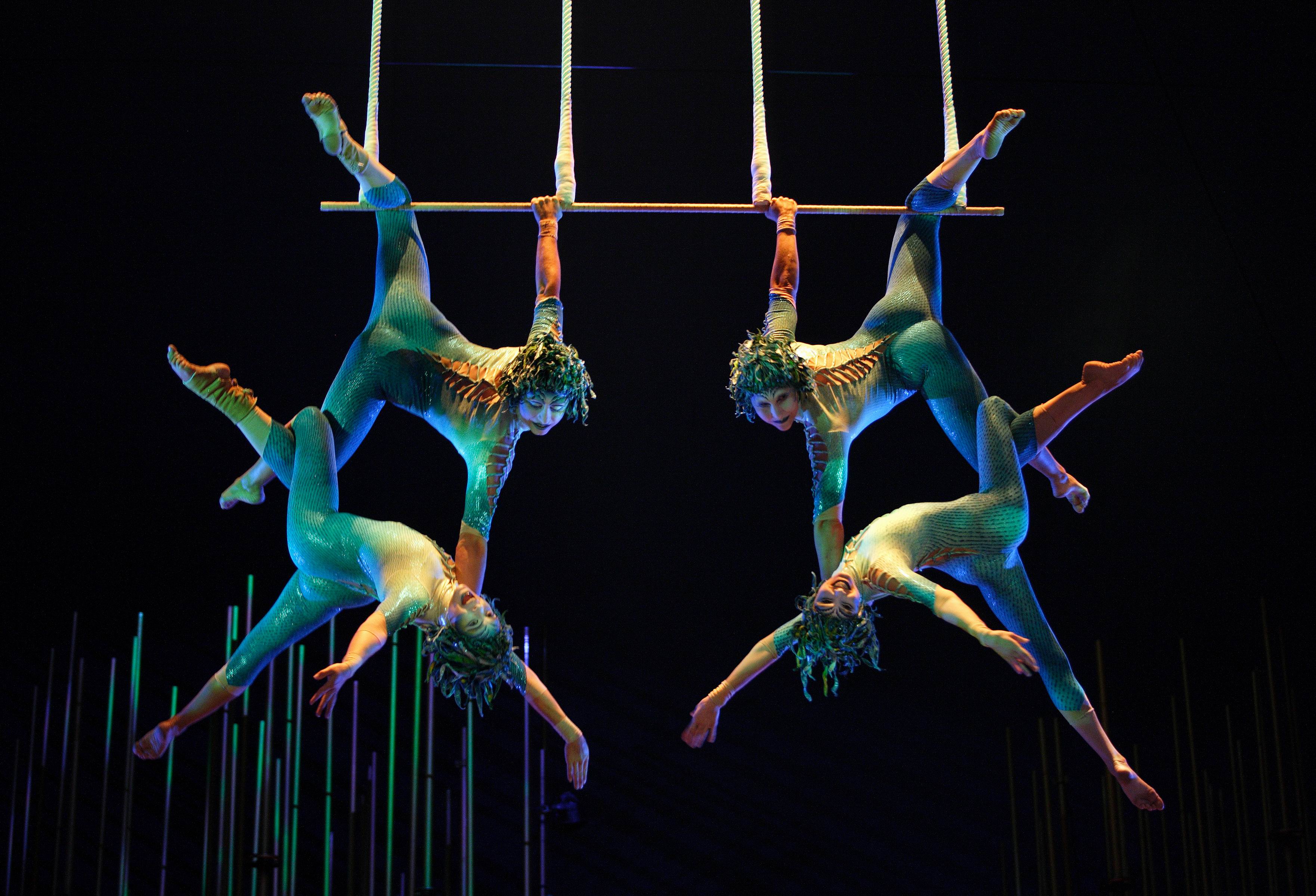 Photo fresher.ru
Eccentric design of the show makes the hall plunge into an atmosphere of a magic fairy tale, keeping the audience in suspense till the end of the show. As nearly as for the first time in history of circus Laliberté made audience watch artists from height, not from the bottom upwards, by locating the ring above the seats. Acrobats either fall on the audience from beneath the big top or rise from the depth using a complicated system of manholes and disappear in the mist upon completion of performance leaving onlookers perplexed. World-famous designers Thierry Mugler and Eiko Ishioka took part in elaboration of stage costumes that are produced individually for each actor; penetrating live music helps find a way in virtual reality of a show. Critics believe that the brightest tracks of Cirque du Soleil were created by composer René Dupéré, awarded with Grammy for a soundtrack to Alegria show program.
Currently about a thousand actors are listed as the main crew and another three thousand people from diffrent countries perform in shows on tours. By the way, almost three quarters of artists in the database of the company come from CIS countries. Laliberté sincerely admires virtuoso techniques and iron discipline of followers of the old school of circus and sports art. Some comic gags were borrowed from Litsedei clownage theatre and during a tour around Russia Cirque du Soleil prepared several routines in association with the art director of the theatre Vyacheslav Polunin.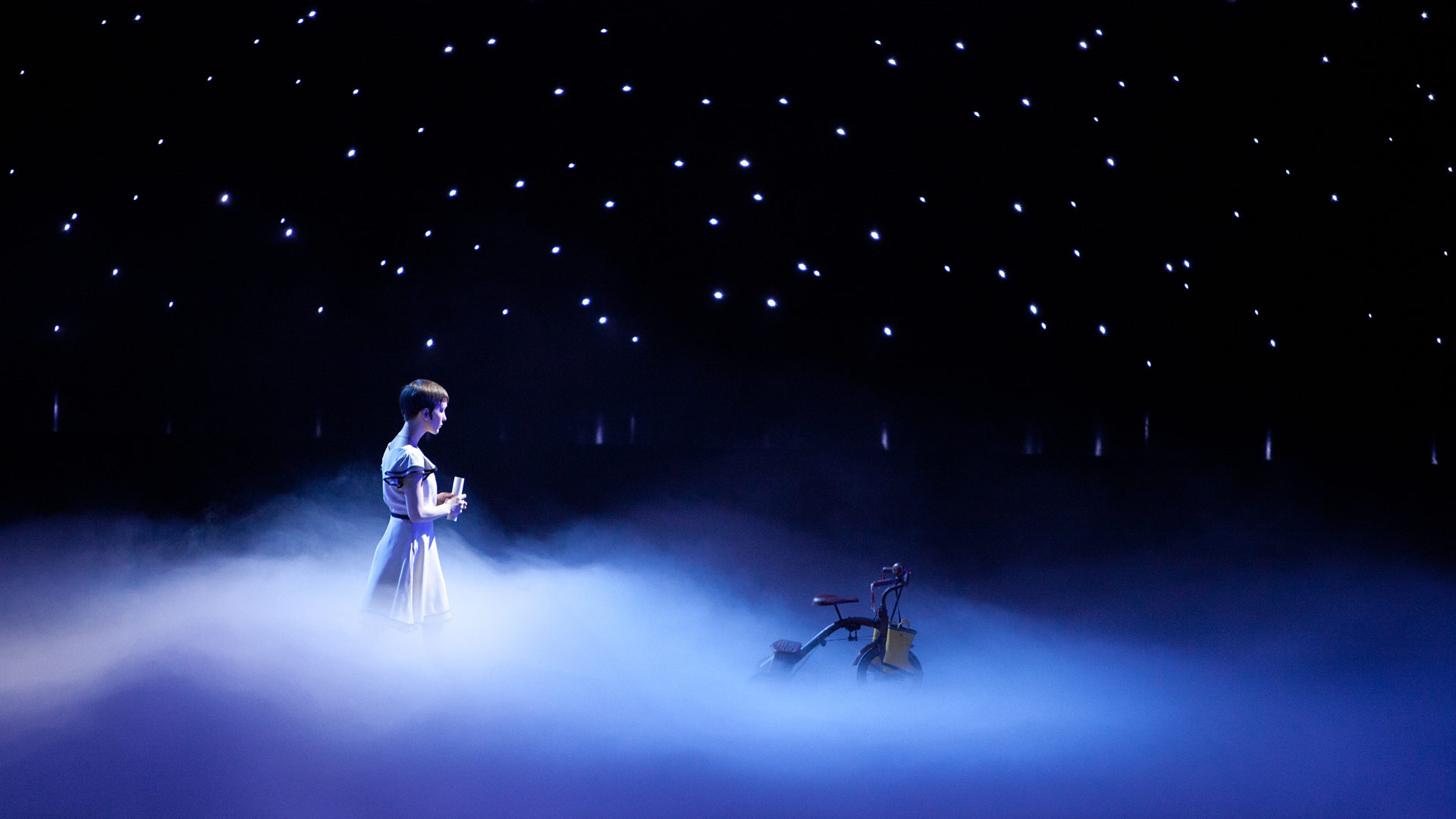 Photo cablook.com
Despite unreserved devotion to art, Cirque du Soleil doesn't deny burning social problems and regularly participates in public initiatives aimed at protection of environment. Management of the circus support fauna-protecting movement and refuses to have routines with animals as a matter of principle. And in 2009 Laliberté made the main trick of his life - went directly to the orbit and right there on board of ISS held a splebdid show Moving Earth and Stars for Water that calls for fight against water scarcity on the planet.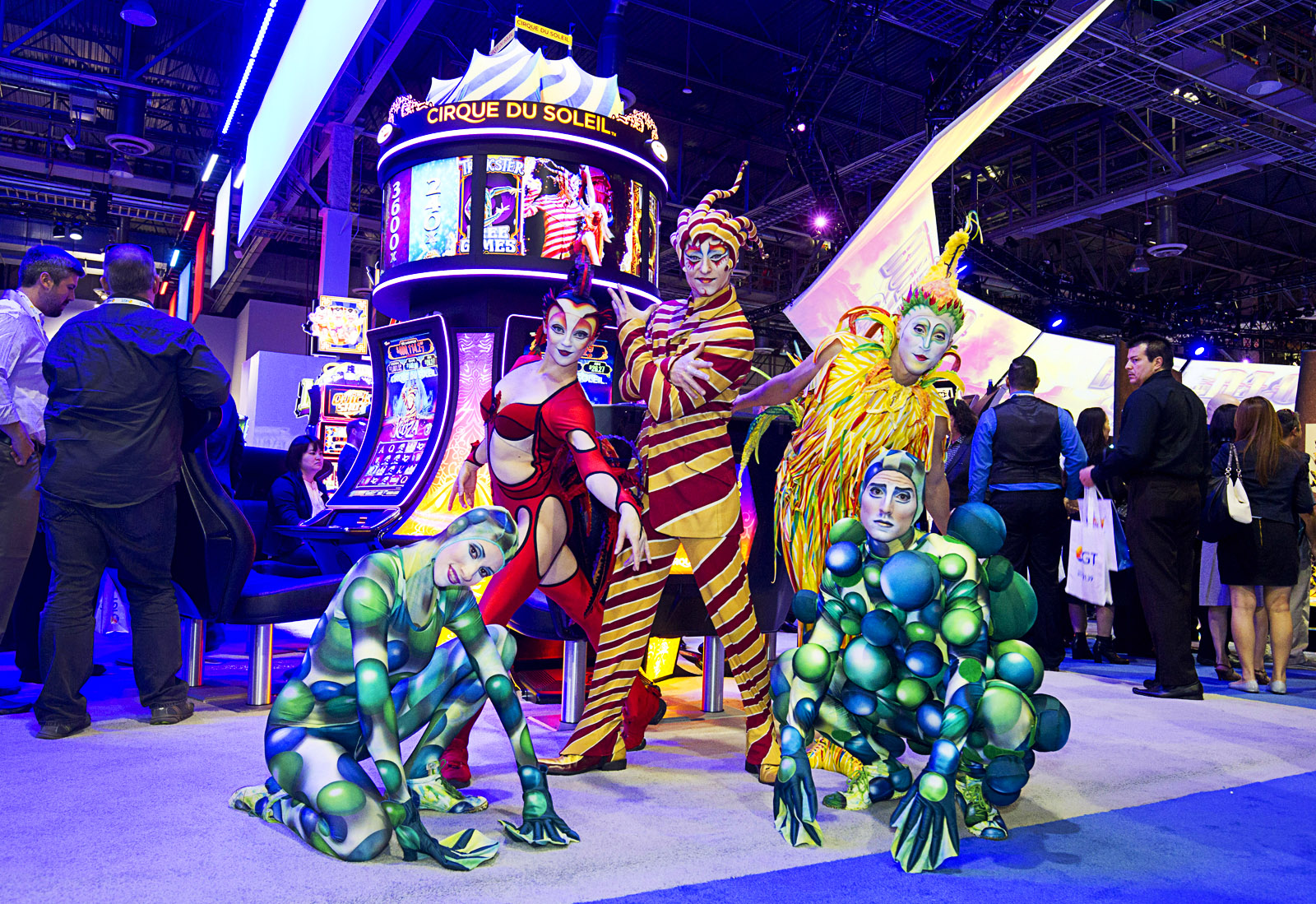 Photo cablook.com
In 2015 Guy shocked the audience once again by announcing sale of the circus, dividing shares of the enterprise between TPG and Fosun International investment companies along with Quebec Pension Fund. Amount of the deal is estimated about a billion and a half US dollars. It is impossible to believe that the blatant eccentric decided to come to anchor - most likely in boisterous head of arrant adventuer wheels of another crazy escapade have been set in motion. And Guy wouldn't let anyone heart his favorite child: contract stipulates that art-related decisions remain within the competence of the old guard. Star called Sun will shine for many years to come!
Cover photo etonline.com