Brand history: Baileys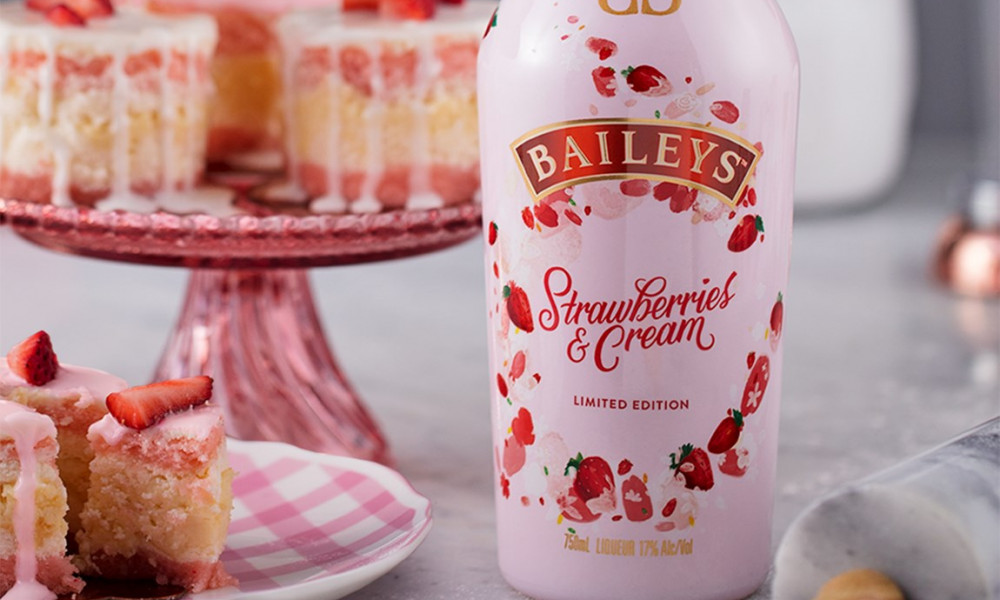 It is available in virtually every fine restaurant, café or home bar. Among a variety of various containers with as various kinds of spirits, the real connoisseur will off the bat recognize the famous bottle with the label that has green landscape on it and where writing Baileys shines. This liqueur is made on the basis of whisky and cream, for its unique palatability traits gastronomists nicknamed it "creamy miracle".
Ireland can be rightly seen as the motherland of the iconic alcohol: whisky, Guinness beer and, of course, one-of-a-kind liqueur. Its first consignment hit the stores on November, 26, 1974 and was snapped up thick and fast to sink deeply into hearts of those who prefer "light" drinks. With time Baileys won hearts in almost all the countries and another item got added to the category of luxury alcohol.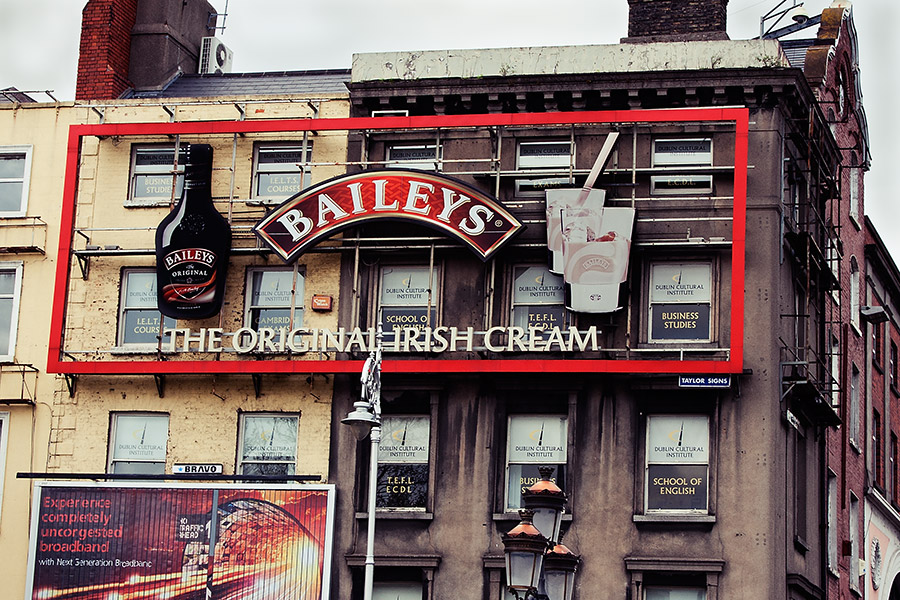 Photo thejournal.ie
History of the liqueur began in 1970s when a couple of employees of Gilbeys of Ireland company led by David Dand decided to take a shot at creating an unusual drink at the same time conjoining two traditional Irish occupations: production of good old whisky and dairy products. It took experimentalists four years to mix, distil and conserve ingredients in attempts to invent alcohol masterpiece. But by dint of unremitting toil and unshakable faith in success, what seemed like eclectic components eventually conjoined to create a perfect body with an impeccable taste. Once a simple experimentalist-enthusiast and now a genius inventor Dand was hardly counting on his offspring to become a liqueur pioneer and take the leadership among drinks of a like nature that poured to global market for alcohol goods in creamy torrents.
Numerous copycat companies take pains to unearth a mystery of making Baileys to repeat its triumph. But so far they only manage to fill stores counters with similar but not identical beverages. Lifting the veil of secrecy, creators say that part of success is a tribute to milk or more precisely special cows for they are grown and fed on the best farms of Ireland. Over fifteen hundred cudsters with the last name that reiterates the name of the liqueur work for the company. They stay in the open air almost around the clock and relish only four specific herbs species. Milk is bound to get to the factory within 36 hours. Creators believe that later it loses its palatability traits. In the shortest time possible cream produced of the milk is mixed with whisky and sent to the very same darkened bottles.
There are hardly many representatives of womanhood able to resist a glass of this miracle not to mention to remain indifferent afterwards. Well, men made a mental note of it and added the famous liqueur to the list of standard yet never-off-the-boil presents like flowers and sweets. And although according to protocol giving ladies alcohol is considered to be mauvais ton, Baileys is in a league of its own and is rather taken as a desert than a heady blend.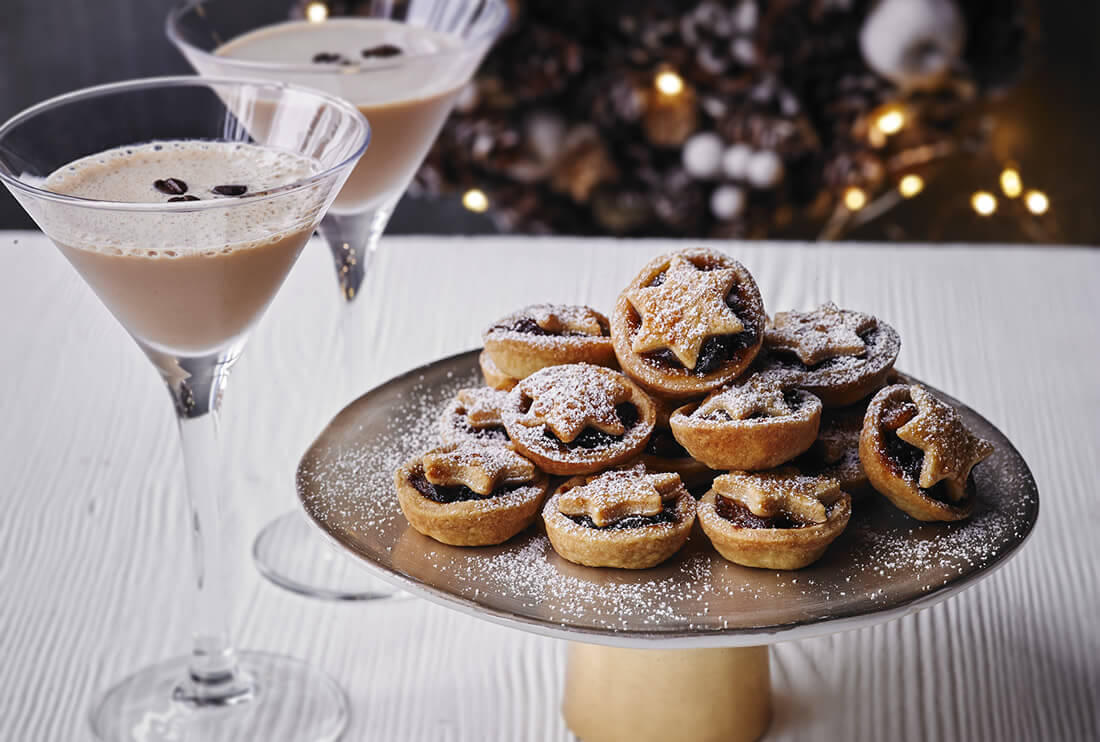 Photo littlesweetshop.co.uk
Contrary to popular stereotype of exclusively female orientation of liqueurs, there is a fair amount of menfolk among Irish cream fans. The whole story, they often "harden" the original milky-caramel taste with rum, vodka, cognac or brandy… Sophisticated and non-fastidious at the same time, Baileys is in accord with pretty much everything. During festivities it is customary to serve it after repast as a digestive – either as a pleasant bonus to coffee and desert or alone. For those eager to have some diversity for a change, familiar 'original' acquired 'fellows' with mint chocolate, cream-coffee and caramel flavors.
Shelf life is believed to be another schtick of Baileys for it is the only one among similar drinks that remains of use during a year and a half. At that, it doesn't matter if it is preserved in an open or closed bottle, in a fridge or under room temperature all this time. Impeccable palatability traits, proper body and perfect spirits percentage will remain flat anyway.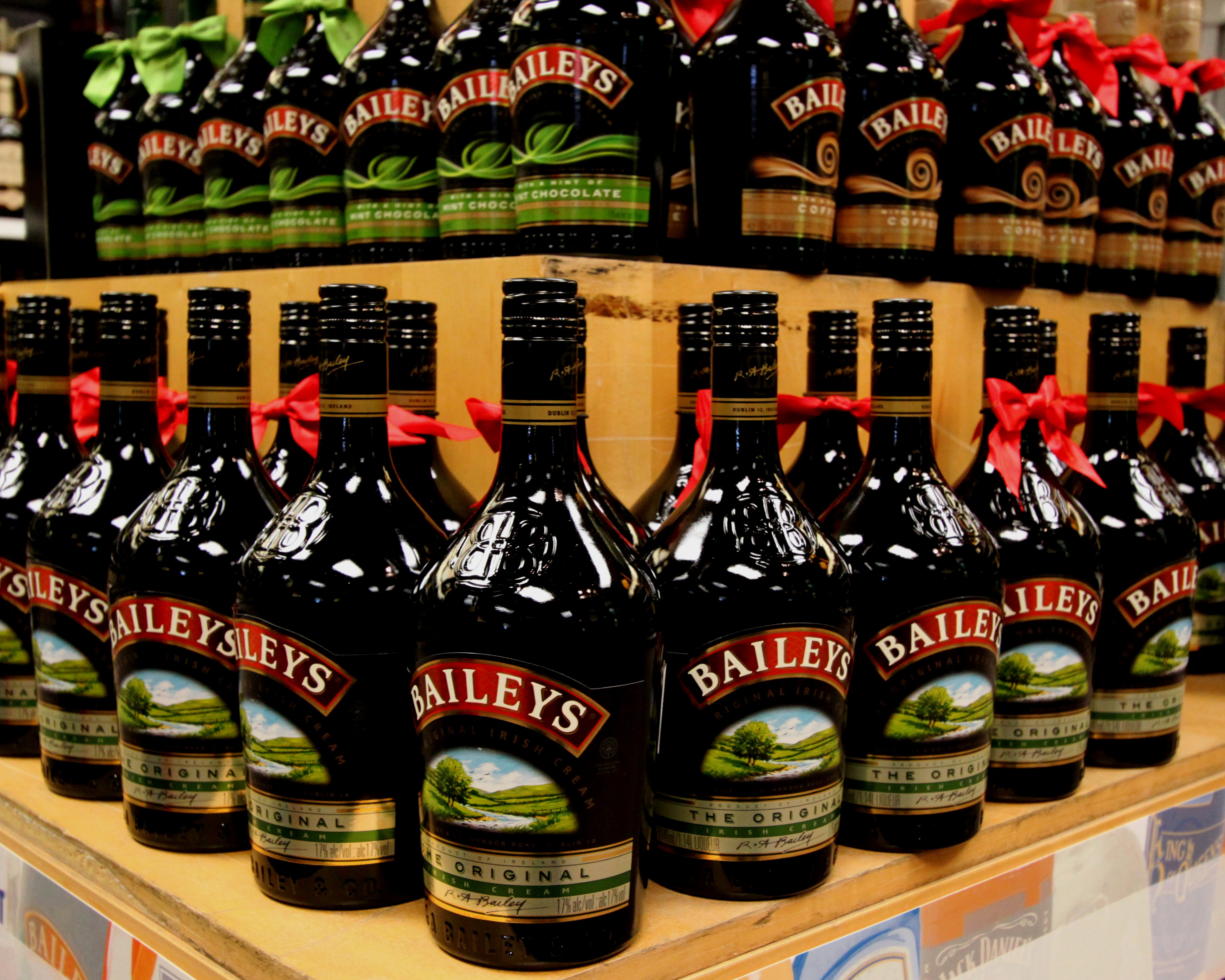 Photo pinterest.com
Cover photo amazon.co.uk