Brand history. Sukhishvili Georgian national conquered summits of small Georgian dream
Iliko, who devoted all his life to dancing, actually bequeathed to his descendants to do everything possible for his family name remained on posters forever. 70 years later, millions of people in hundreds of countries are buying tickets where in different languages, without translation one can easily read the name of Sukhishvili.
This story began in the early 20th century, it is not an exaggeration: it was time when little girl Nino Ramishvili traced out painstakingly each movement with tiptoes and heels, and Iliko revised in his mind multiplication table of movements and sounds.
Their fateful meeting happened in Tbilisi State Opera and Ballet house. At that time, with the help of extraordinary talent and constant work on himself, Iliko was able to put all his ambitions to a ballet bar and they unquestioningly obeyed him - he became a professional choreographer of Opera and Ballet Theatre, where Nino was already captivating the ballet scene. So, once individual, their dream doubled and was shared, filled with determination, they decided to fulfil a dream of establishing a unique Georgian national dance company that would combine diverse folk dance traditions with their own artistry.

Photo tickethunt.net
The official year of birth of the Ballet company, it was initially named as the Georgian State Dance Company, is 1945. The building of huge Philharmonic was a home for then quite small group headed by married couple Sukhishvili-Ramishvili who reside same place under the stairs. The first generation of the ensemble grew under strict discipline and filigree rhythm choreography training, although most commonly rhythm was beaten out on upside down stool replacing the drums.
And the world began to obey. Initially wooden floorboards for ballet performances began to scrape at the local Georgian venues, then dancers rocked all stages of former Soviet Union.
Dancers practiced folk pirouettes, scrubbing floors of small cities and towns of the country, and in 1948 they forced to discuss their performances on the sidelines of global scenes. The first foreign witnesses of the Georgian dancers were the Finns. Then, the whole of Europe lined up to see how choreographers from distant and little-known Caucasus mountains indulge into a gravitational lawlessness on stage. That forced the famous Yves Saint Laurent, Yves Montand, Jean Marais and many other people spoiled by various sights, to get tickets for the performances.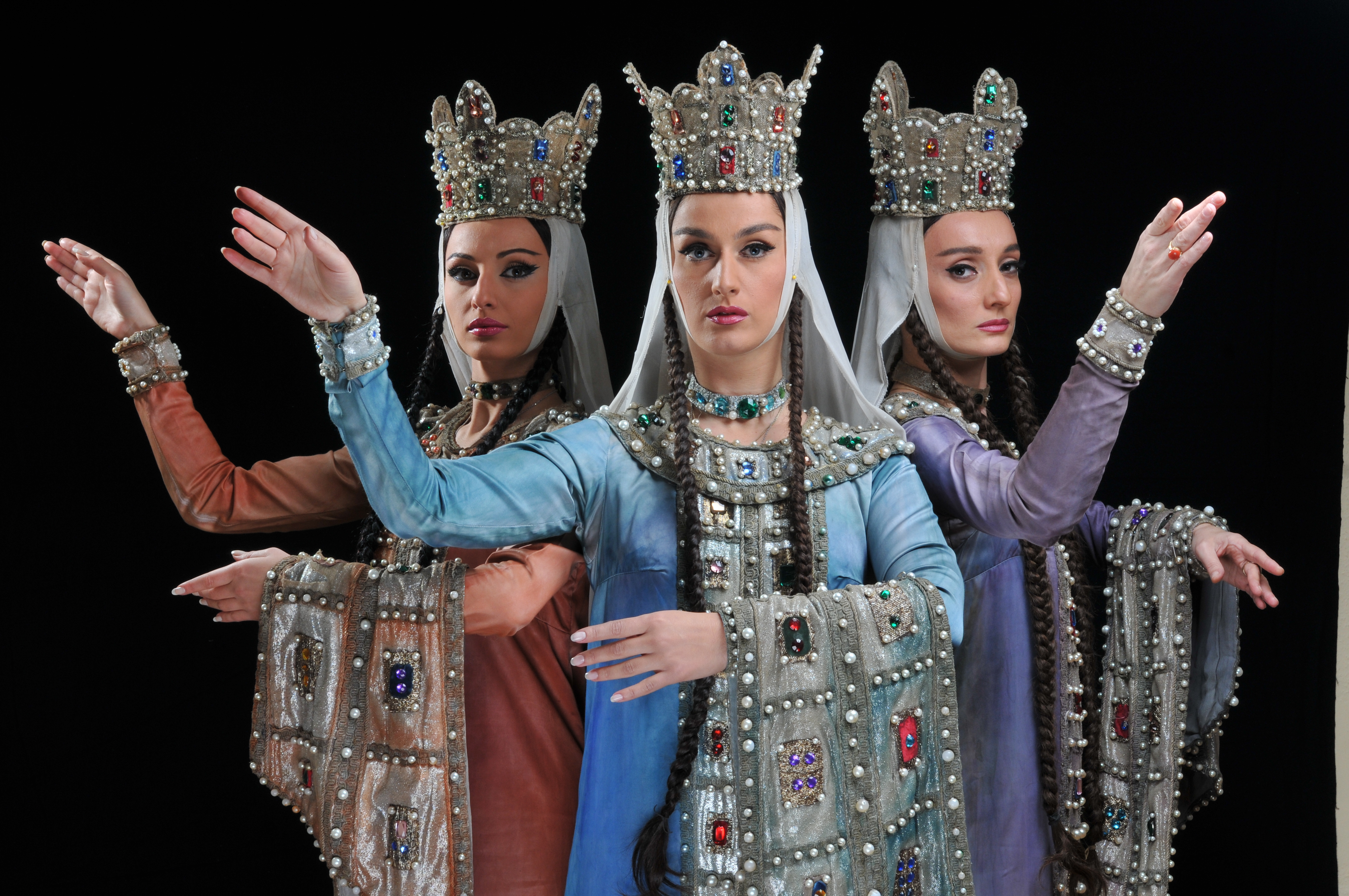 chaspik.spb.ru
The company of Sukhishvili-Ramishvili, as the folk dance ballet, in 1967 was bravely offered a stage by the most authoritative Opera House Milan La Scala. History is silent on the fact who got more exhausted that evening – either dancers, or spectators who stopped breathing and then exploded with loud applause, or
the theatre staff who had to raise the curtain as much as 14 times a night!
Further, there were broken stage in India, and the American name "the best show on Broadway", laud headlines and articles of the most influential foreign media generous with the highest rates, including The Washington Post, New York Post, Daily Mirrors and others. All the most fantastic stories that dancers can proudly boast with before their grandchildren.
Grandchildren, of course, were listening very carefully to all real life legends of iconic performers and fabulous realities typical for the first generation of dance dynasty of Sukhishvili-Ramishvili, and then the second generation – Iliko and Nino's son Tengiz and his wife Inga. The legacy that came to the youngest grandchildren Iliko and Nino had an exemplary fashion, ideally fitting the shoulders of Georgian centuries-old tradition with exquisitely embroidered belt of national culture that was supported by accessories of movements perfected and proven to automatic. Grandchildren had not only to try on their dowry, but also be able to harmoniously combine folklore and modernity introducing incremental changes over time.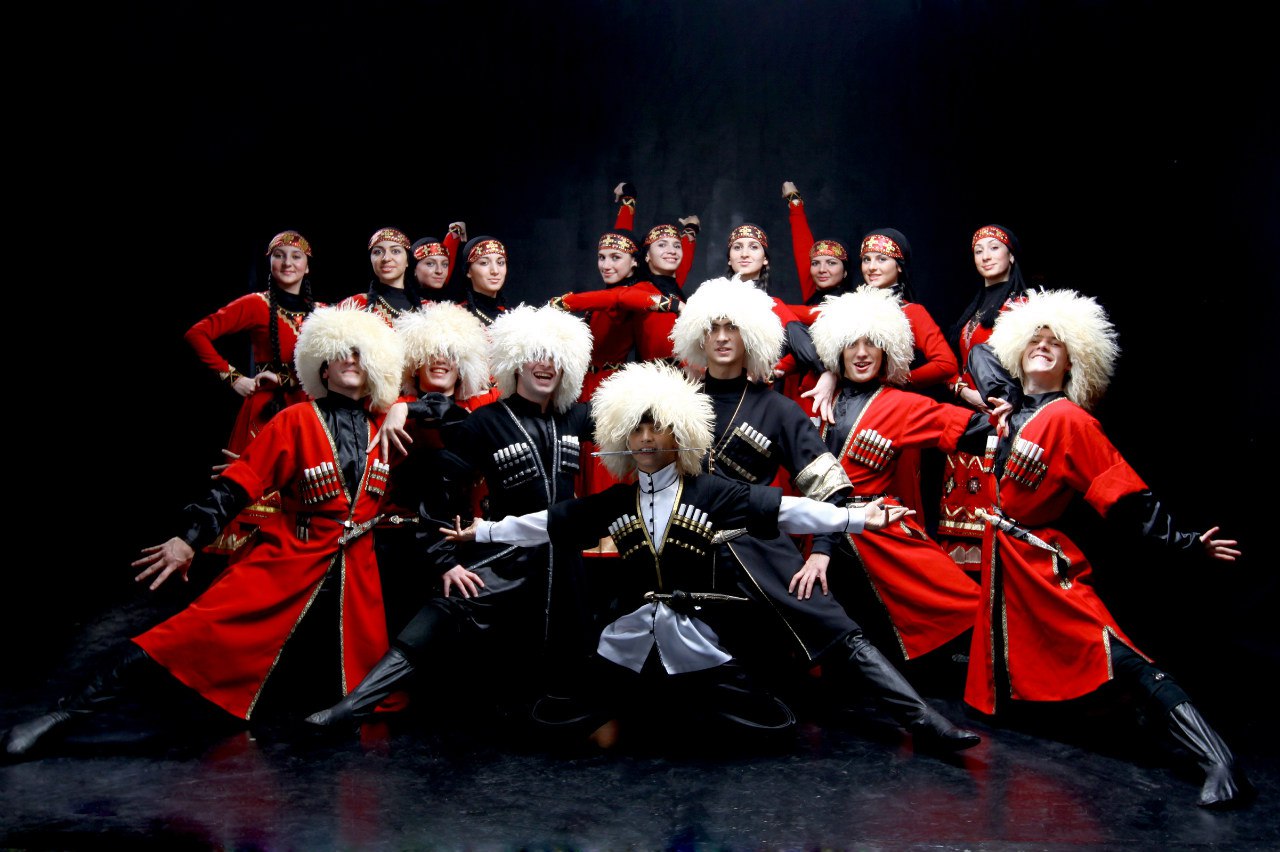 pp.vk.me
Today Sukhishvili dynasty can be proud of the Academy of Dance, the training centre for ballet dancers, and those who just want to conquer the highest slopes and high passes of the Caucasus choreography. Academy currently provides shelter for more than seven hundred dancers. The world-renowned dance company consists of about five hundred performers. For its 70-plus years of existence, the ballet visited five continents over a dozen times during their 250 tours. Just imagine that seven million people have already been lucky to see their performances. And while guidelines of Iliko Sukhishvili are being observed, let us know if you have an extra ticket for the next performance?