Kolkata: City of great thinkers and vagabonds
Kolkata (formerly Calcutta) is a distinctive city since it supplied the world with as much as three Indian Nobel Prize winners, and is regarded as India's intellectual and cultural capital. But, at the same time, most people brush their teeth, do laundry and cook right in the streets, and many famous travellers who have visited the city, refer to it as the worst one they had ever seen. So, what is closer to the truth?
Kolkata is a city of contrasts, like the rest of India. Here poverty is certainly in your face, and the city wonderfully retains a feast of colonial-era architecture along with urban slums, garbage heaps rise up next to green parks, a "lower caste" still carries "high caste" in the ordinary rickshaw carts, where rickshaw-puller has to move the cart on Shanks's pony. Equally contrasting are sayings of famous visitors to the city: one was struck by the grandeur of its history, and someone – by its fatality. For instance, the writer of Indian origin Sir Vidiadhar Surajprasad Naipaul once said: "I know not of any other city whose plight is more hopeless". But as they say, it is better to see once than to hear a hundred times, and then come up with you own conclusions. And to make it easier, we'll tell you about key attractions in this city which is simultaneously noble and squalid, cultured and desperate.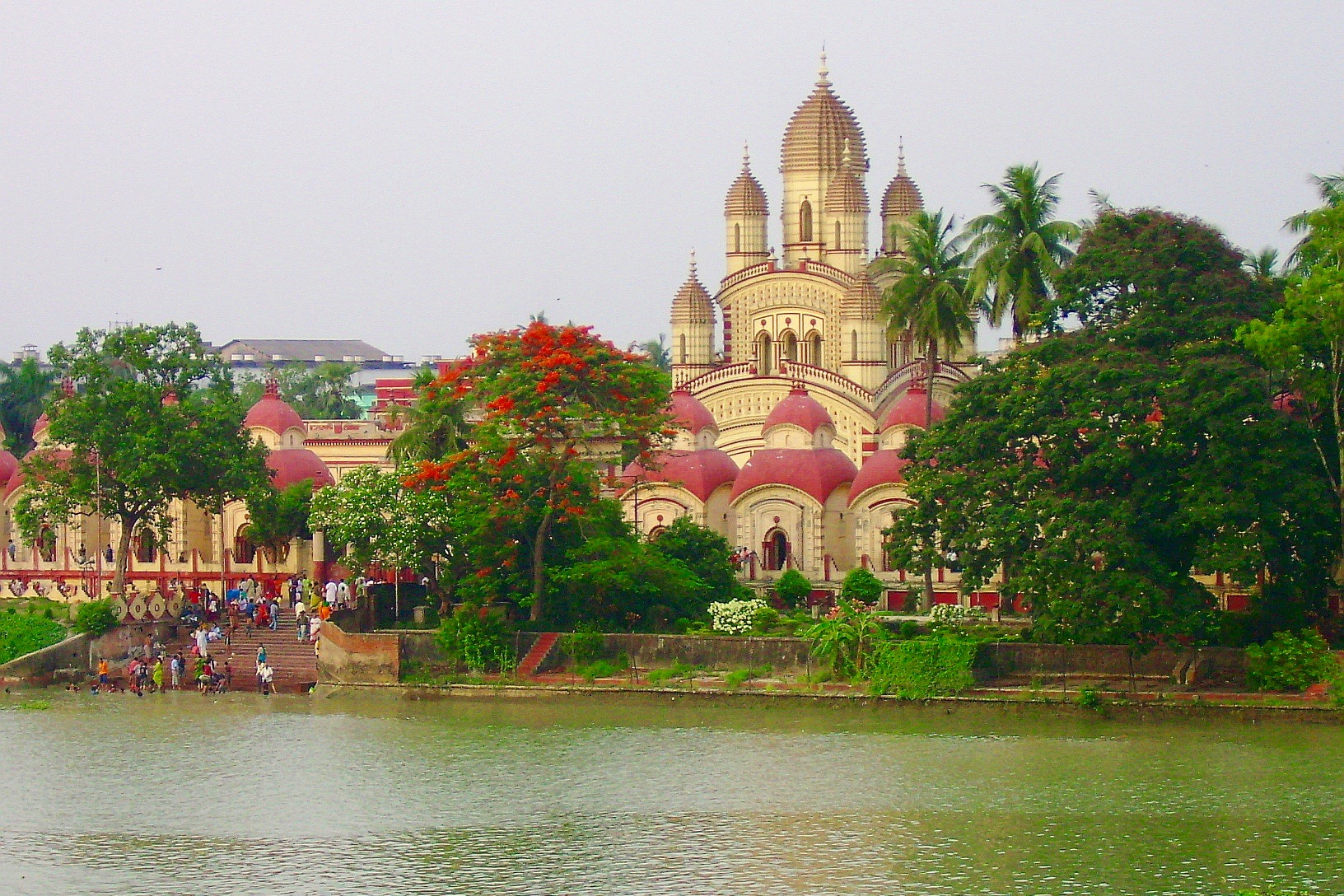 Durga Puja
Most memorable and exciting event takes place in Kolkata in October, but can fall into other autumn months, according to the traditional calendar. This event is Durga Puja festival, during which thousands of temporary structures called pandals pop up like mushrooms after a spring rain, inside they organize celebrations and offer sacrifices to the goddess Durga. Every owner of a temporary house may partake in the competition for the most beautiful pandal. At this time the city is bustling with unforgettable festive atmosphere: everything around is decorated with lights, traffic stops, and Kolkata plunges into its own world of carnival and music. No wonder this festival is often referred to as eastern reply to famous carnival in Rio de Janeiro.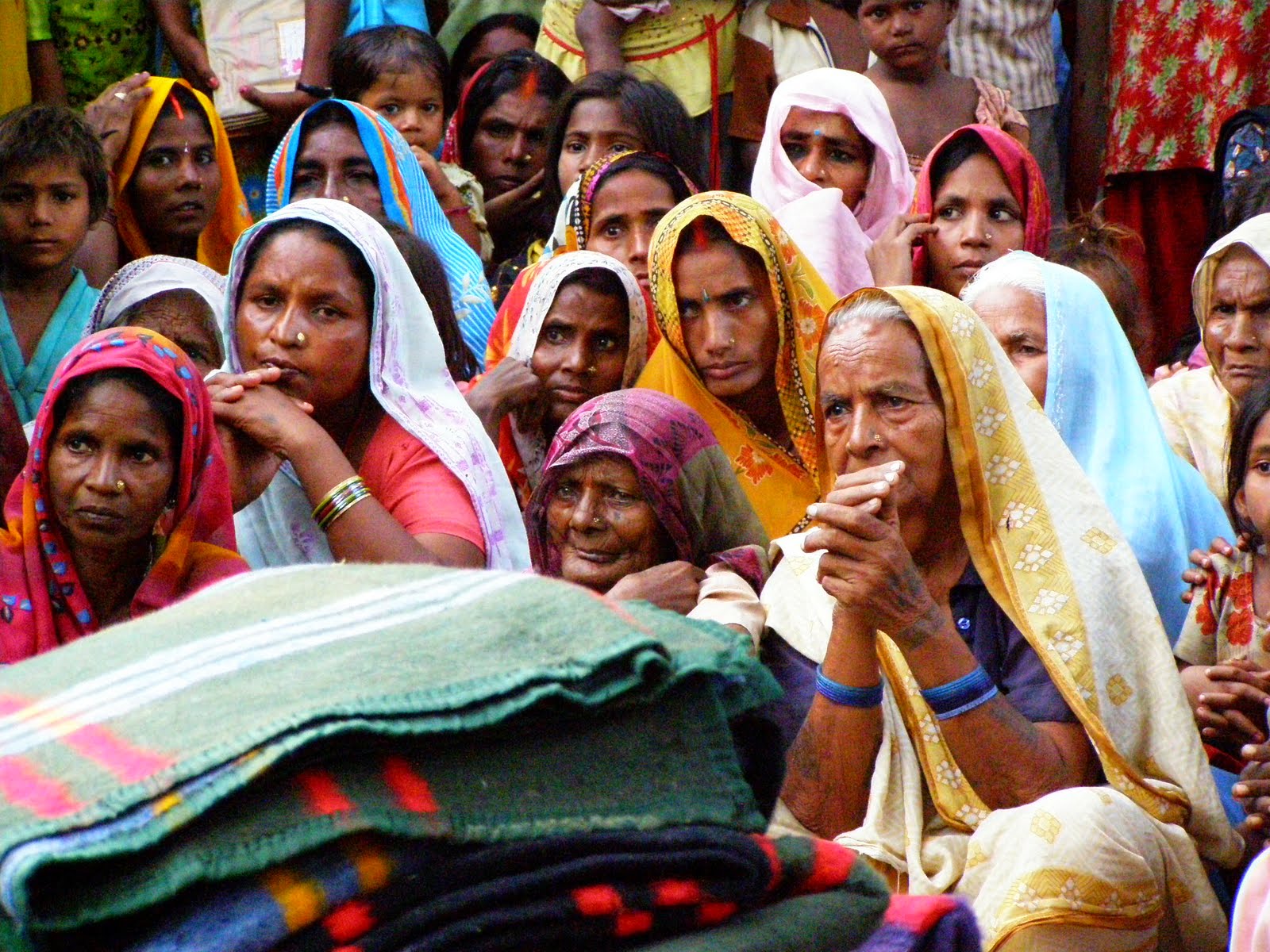 Paradise for book admirers
If you are a fanatical books admirer, in Kolkata there is a piece of paradise for you. This is College Street: a half-mile teemed with bookstalls and bookshop, spilling over onto the pavement, selling new and used books. There are books for every taste: rare editions, modern world's bestsellers, ancient manuscripts... In addition, here is the Coffee House, a place where you can meet interesting people, discuss recently read books or just chat on abstract themes over a cup of coffee.
Outdoor bathes
Where else but in India, you will be able to see with your own eyes how the locals make morning procedures? Open-air makeshift bathes are very popular in Kolkata. Strolling in the morning through the poor quarters of the city, you will come across daily festival of human existence where people with towels, toothbrushes or without these, pouring themselves with water from a hose or water pumps. Moreover, many local residents not only wash themselves in the open air, but also do their laundry and cook. It is difficult to say that they do it due to good life, but this activity has long been a tradition and one of the special features of Kolkata.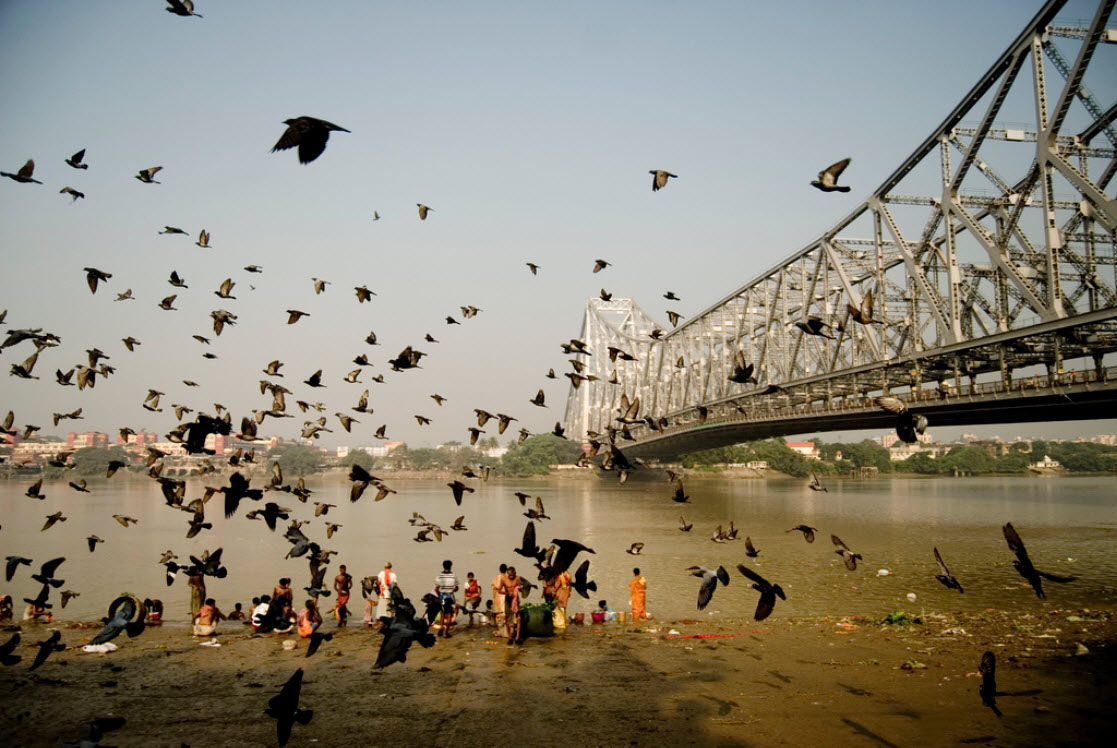 House of Wonders
It is hard to imagine that a city located in a country with so ancient and rich history, does not have a museum. Naturally, Kolkata has one which is the Indian Museum. The locals call it the House of Wonders, because here you can see a lot of unusual things, such as the skeleton of a dinosaur or an urn where once the Buddha's ashes were kept... Special delight of the visitors is paid to an ancient collection of Indian textiles with colourful hand-painted fabrics.
Local markets
Like most Indian cities, Kolkata is replete with a variety of atmospheric markets. It should be understood that any Asian bazaar is not just a market in the usual sense of the word, a retailer stalls selling food and stuff, but almost sacred place keeping unique adventurous spirit of the people.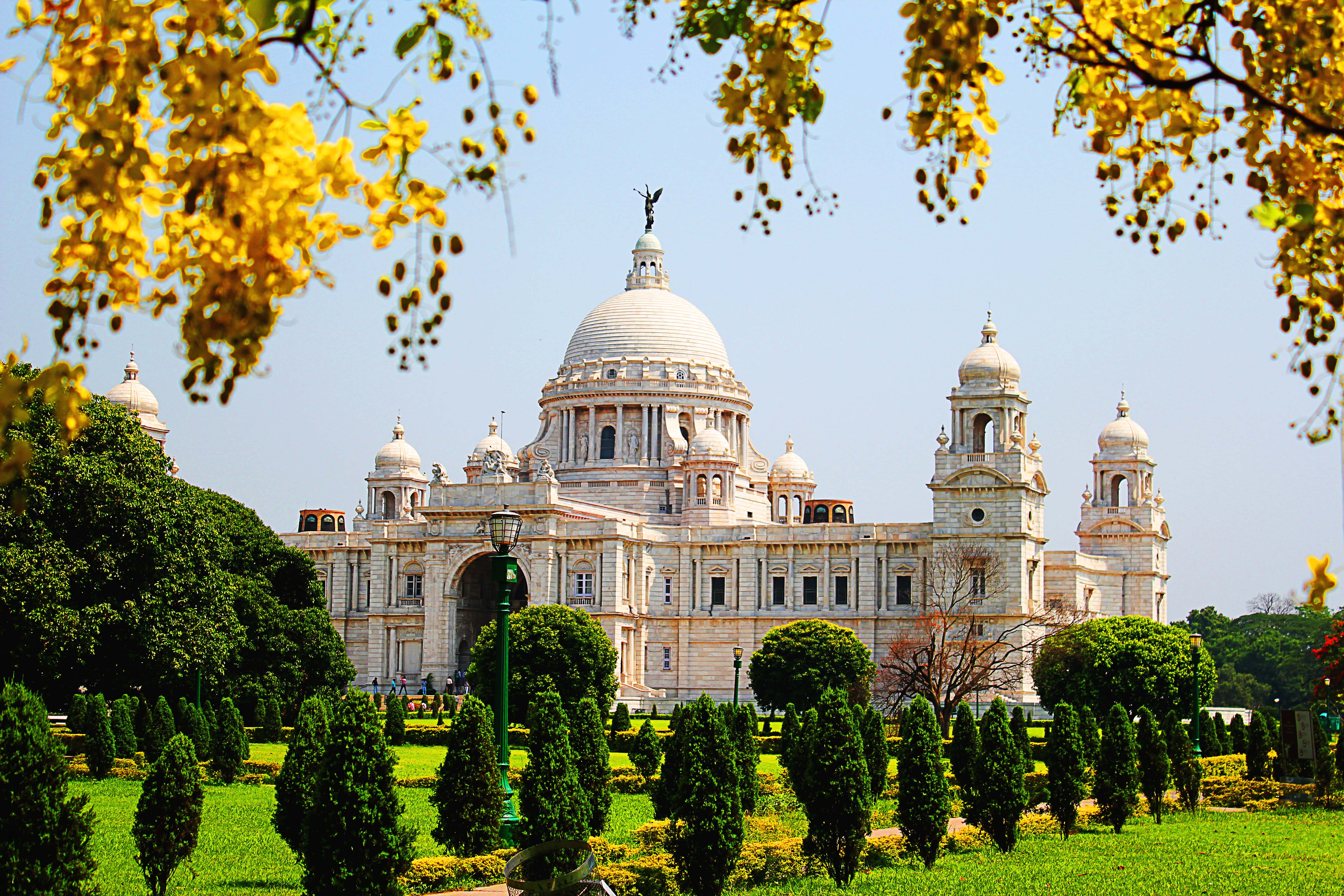 Street food
If you are not a faint hearted person, then you can safely try local street food. Of course, the process of cooking of traditional street treats does not provide for the highest degree of sanitation, but for centuries the Indians have been cooking and eating in the streets under the same conditions, and consider it their hallmark. The most popular dish is Kolkata is egg roll - dough, fried in egg with vegetables inside, and kathi roll - pieces of grilled chicken and vegetables wrapped in a pancake and seasoned with spicy sauce with herbs. Not sure if it is a plus or a minus, but you can observe the process of preparation of your food, and then decide if you shall eat it.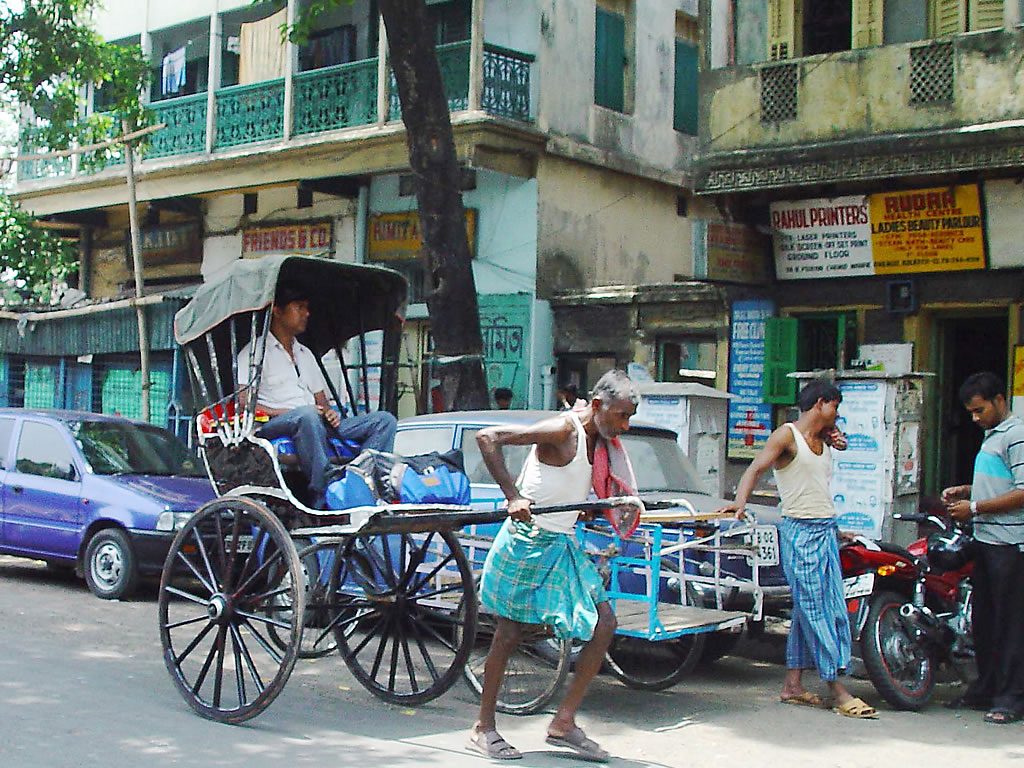 Flower fairy show
In addition, we recommend to each visitor to Kolkata to look at the Flower Market, located next to the Howrah Bridge. The name of the place conjures up images of fancy flowers, neatly tied with ribbons, vases in beautiful pots and similar delights so popular in European flower shops. But this is India, so even the flower market is full of noise, dirt, chaos and knocking down variety of flavours and colours. Market vendors can be said to hit upon a gold mine, because their products are always in great demand. This is explained by the fact that the Indians regularly use flowers in a variety of religious ceremonies.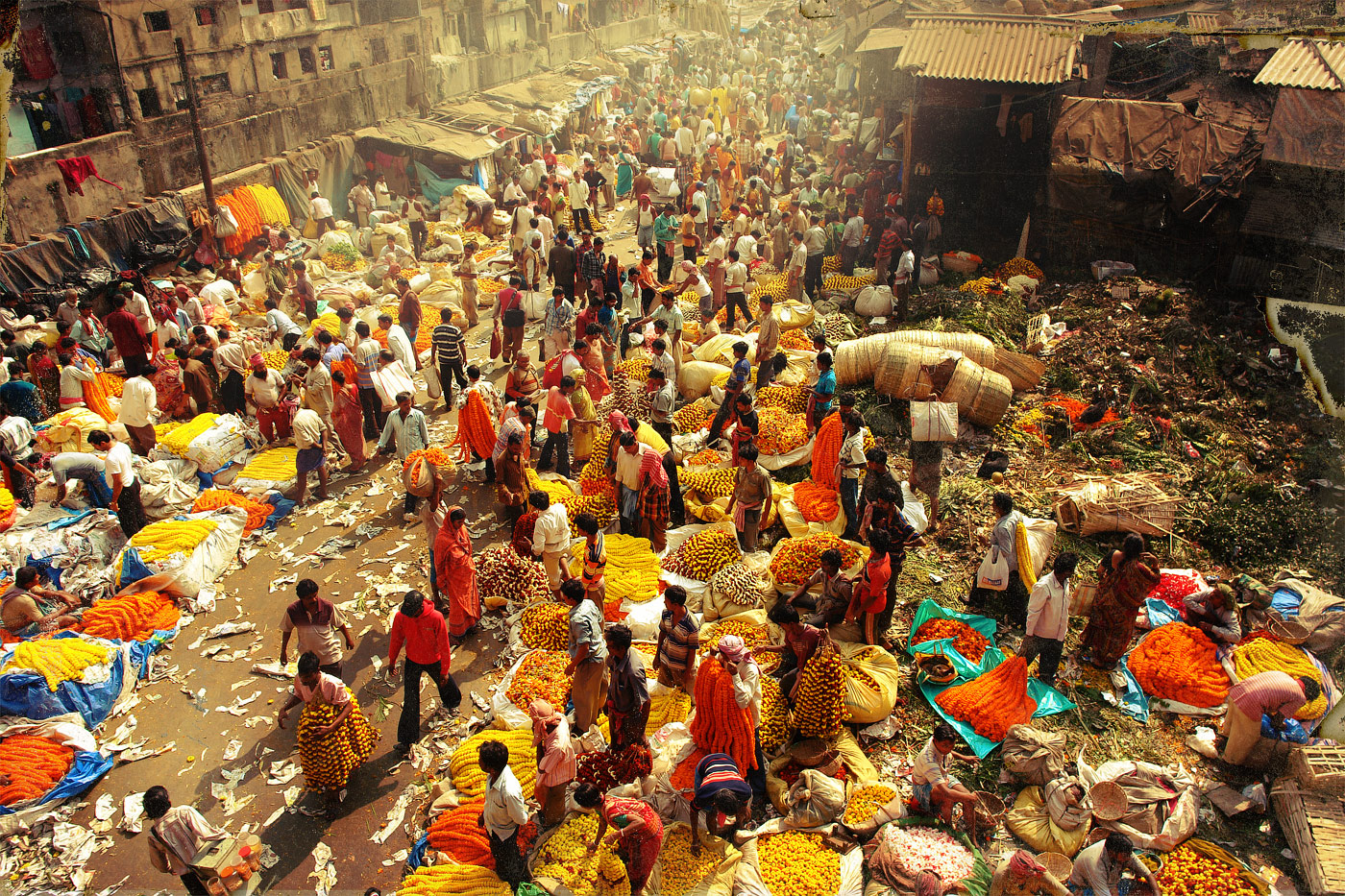 Trophy from the British era
The main attraction of Kolkata, visited by most tourists in the first place, is the Queen Victoria Memorial, built about a century ago. The luxury building is a vast, beautifully proportioned festival of white marble which impresses with its grandeur and contrasting starkly with the surrounding poverty. Its special architectural style has similarities with the world famous Taj Mahal.
Howrah Bridge
Kolkata has its own world record holder: the busiest bridge in the world under the name of Howrah. It connects the city of the same name and Kolkata, surviving every day highest load. Locals move through it here and there, and tourists have chosen this place and have a tradition to come here. According to various estimates, every day about 2 million people and 80 thousand cars pass through it.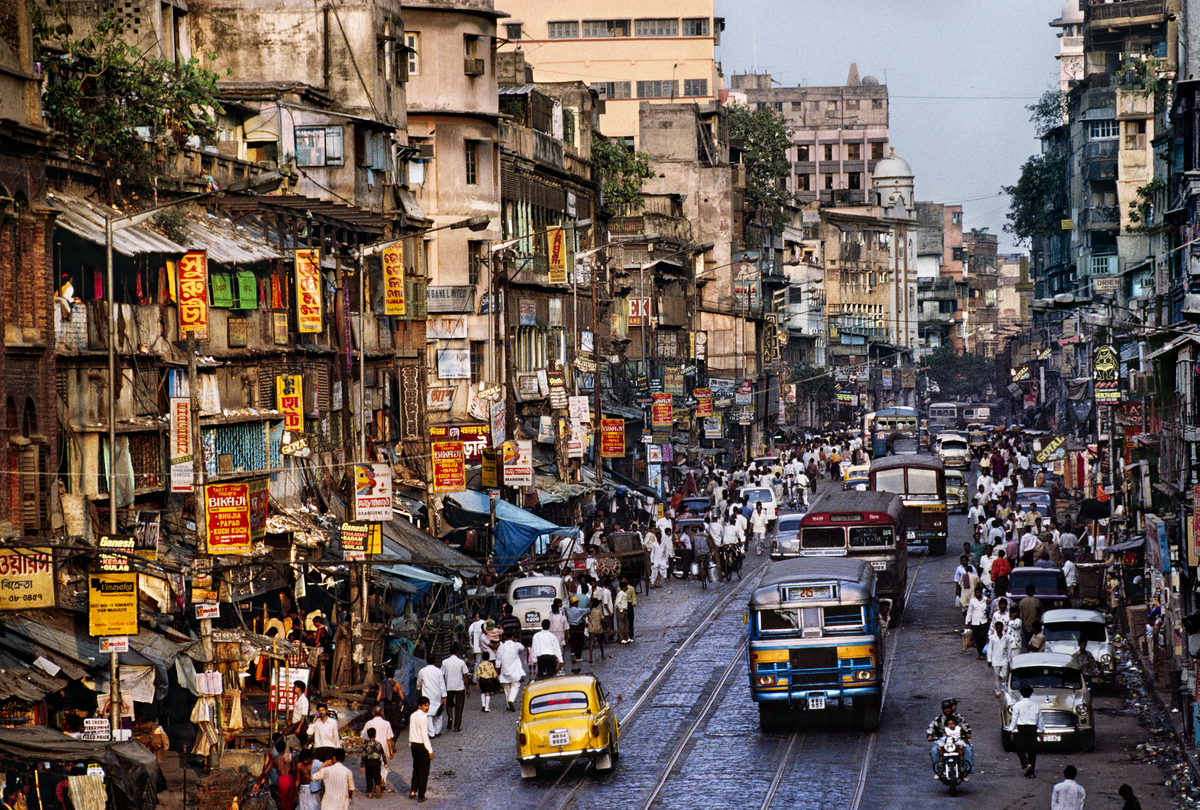 Фото bongappetite2013.files.wordpress.com, upload.wikimedia.org, upload.wikimedia.org/wikipedia, worldfortravel.com, arm9.staticflickr.com, 2.bp.blogspot.com, opentrip.ru, turistua.com, medias.photodeck.com