South Goa with the eyes of Kira Kondratenko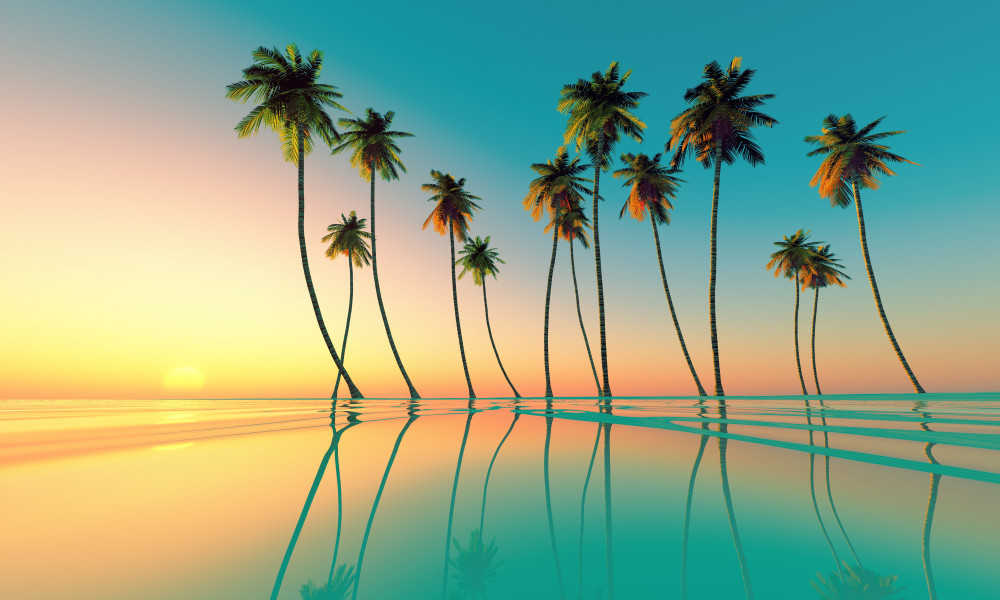 Depression and lack of new ideas? Head to Goa! It was the rest in Goa that helped business lady Kira Kondratenko build up energy and ideas for the implementation of an interesting project once. Today she shares with us her impressions of the island while calling it nothing short of Heaven on Earth.
I spent hours sitting on the shore feeling moved...

I spent two weeks there but that's not enough - you'd want to stay for as long as a month. A soul really rests from all the spare stuff there... Rushing around discos, sightseeing tours, cities, villages and all kinds of culture and history landmarks is fun; however, it morally exhausts you after all. But should you want to regain your powers, both moral and physical, and find a place where you can just reconnect with the nature – head to Goa...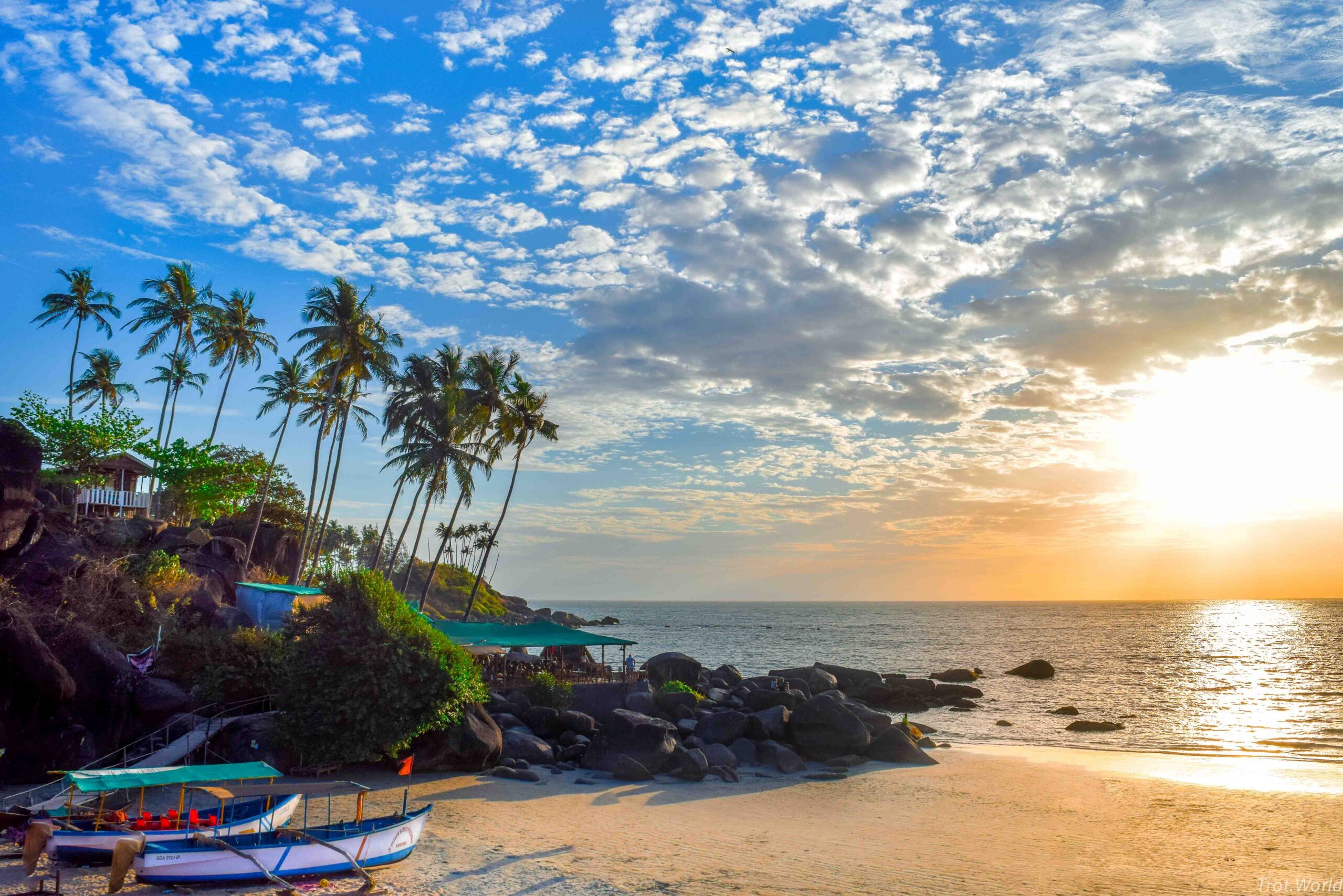 Photo trot.world
We arrived at 3 a.m. On the way from the airport in a cab, windows were wide open so we could hear miraculous sounds of birds singing. It was early dawning and the picture in front of me was surreal. The sky seemed still black but already giving a slight contrast to what's on the ground. Palm trees, tropics, pure sounds of nature and no human activity. You are still going in a car, but the power of the nature of Goa is already enchanting you.
When we made it to the hotel, it was about 5 a.m., people started waking up little by little. I went out into the street and I nearly lost my mind in ravishment. The birds created just an incredibly marvelous sound. You truly cannot come across such a diversity of sounds anywhere else. It is like really getting to heaven. Remains hard for me to express my feelings even now...
Read also: Mehndi – instead of a thousand tattoos
I had heard the ocean but I hadn't seen it yet. The way I ran towards it was like a child running to the parents after not seeing them for a month. I was just speeding up towards the sound. Ocean is huge and beaches are simply gorgeous. They are very long, very wide and very clean there. You walk in the sand and you sink into it. There is seemingly not even a fleck of dust – only amazing nature everywhere around. At times, however, some trash gets cast ashore from the ocean. But the Indians are not to be blamed for that – entire humankind is, for polluting the ocean.
There aren't many people; the Indians pass by at times, as if lost in the nature. Rare Europeans have their walks on the shore in silence. Generally, tourists, who stay in Goa for more than just one month, who really understand what nature and our planet is, don't talk much. It is just about finding oneself at a pure place, melt into the beauty and enjoy serenity – without even feeling like talking not to ruin this magic. I had never experienced such feelings before. Your eyes get opened really wide – different insights come to you.
On the very first day Goa gave the sensation of no-concerns and happiness. Naive childish smile wasn't leaving my face. I have forgotten when I had felt anything like that before.
Climate
I came to Goa in the end of the tourist season – in March. Climate is humid and hot there. For instance, you cannot go to the beach in the day because the sun is very active. No creams can save you. We once got sunburns after staying in a café under an awning. This means that you have to go to the beach in the morning (no later than till 10-10:30 a.m.) or in the afternoon (after 5 p.m.). It is cool to see the sunrise at the beach if you get there at 6.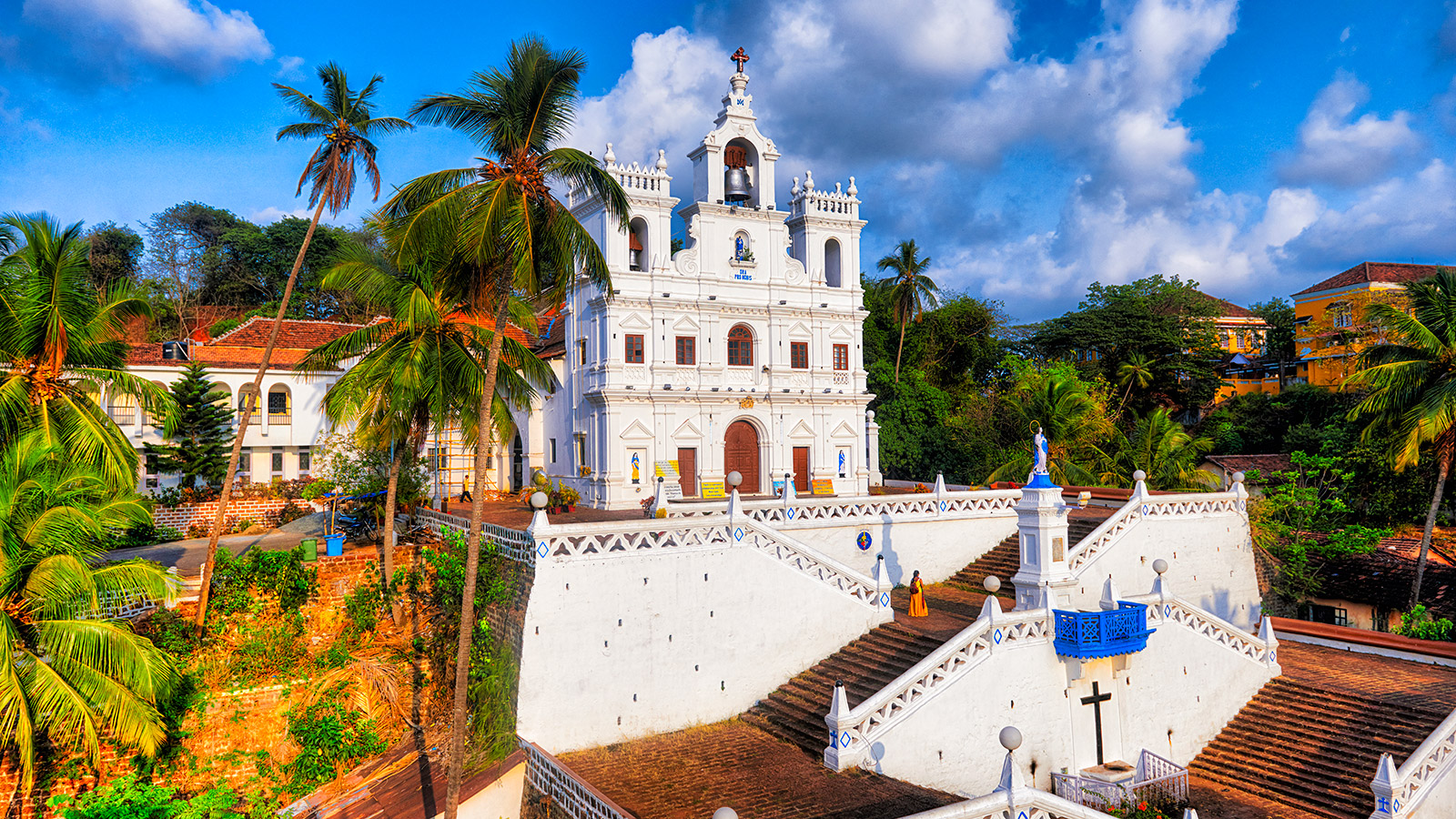 Photo tours.statravel.co.uk
Daytime is a period for cafés, food and enjoying ardent heat in sheltered conditions. There are numerous cafés along the shore: they are so sweet, home-like. No smug, no gloss at all. Everything is simple yet beautiful and romantic at the same time. And every table is facing the ocean. We used to simply order ourselves coffee or a fresh juice and sit there looking at the ocean. Also, I was greatly surprised to see many cafés having bookshelves where tourists leave books for other travelers. But bear in mind: they rarely have air conditioners. Ayurveda massage is a great option. In the street, right buy the ocean, there are these tiny palm tree tents where you can get divine relax. They massage literally every inch of your body with abundance of oils for an hour. And it is as cheap as chips. An hour-long massage costs 400 Rupee (about 8 Dollars). There is no harm in having some rest at the hotel and get an hour or two of sleep, because due to lack of habit you get very sleepy in such heat.
Read also: Kolkata: City of great thinkers and vagabonds
When heat subsides – that would be at about 5 p.m. (some tourists get started at 3 p.m., but it was still hard for me at such hour because +30°C is already unbearable for me) – you can go for a walk. Or have a ride to neighboring cities, for instance, to walk around Panaji (the capital of the state) or visit Buddhist temples.
Hotels there are mainly simple but comfortable
I stayed at a three-star hotel – conditions were great: apartments surrounded by amazing vegetation. And there is a balcony overlooking the ocean in every room. The sun outlines palms in the gardens. One can fetch coconuts from the window – that's the way they as nearly as climb into the room.
Often in times of full blaze of the sun I took fruits, a drink and read on the balcony… or just listened to the nature. You don't even feel like listening to music or surfing the Internet there…
By the way, local hotels provide super-service. It is very tidy there: they clean rooms 2-3 times a day. Entire stuff is well-disposed and open. The Indians as a whole are a very nice and nonintrusive people.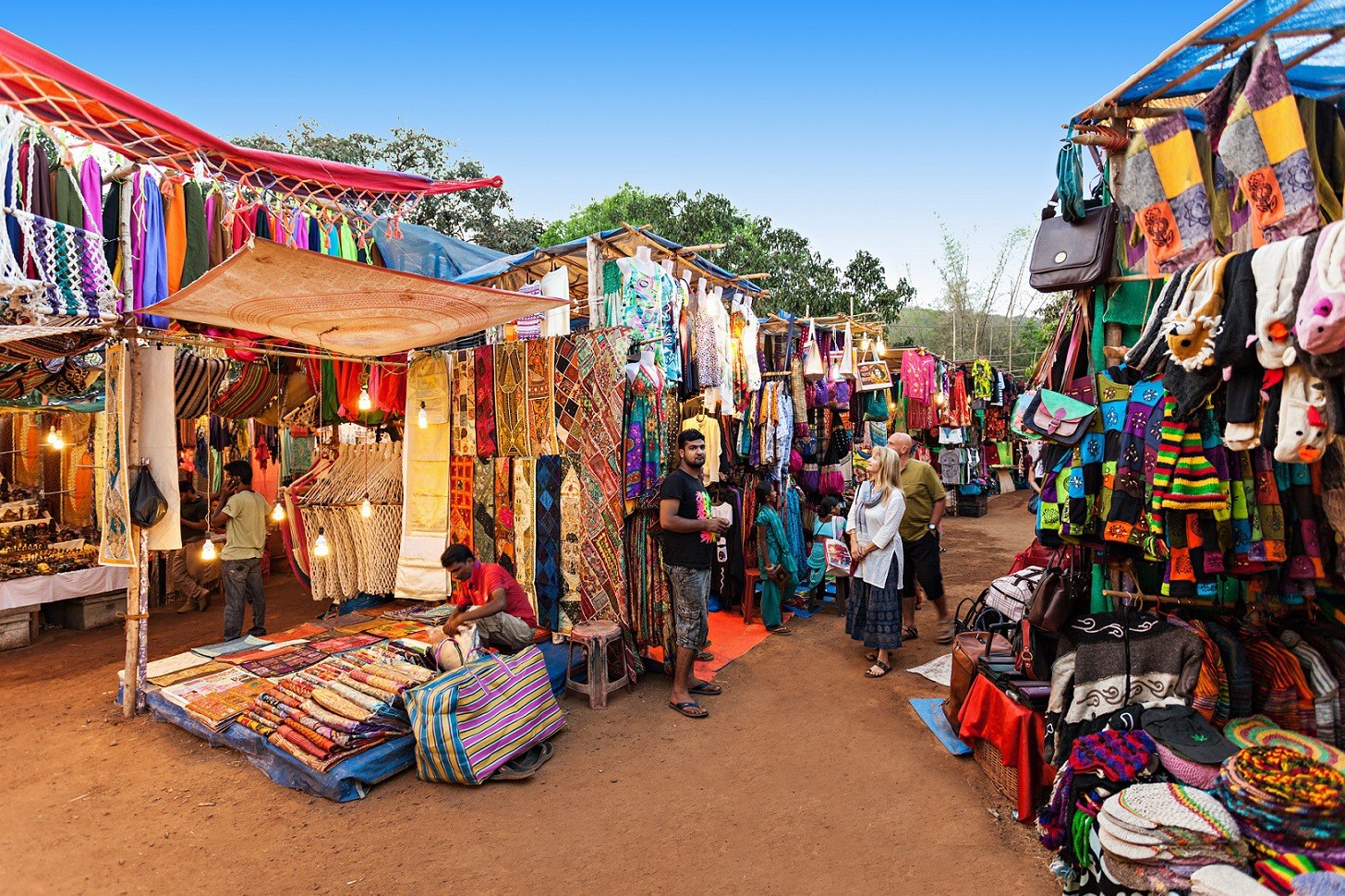 Photo thrillophilia.com
Sure enough, there is Hyatt, too, but you wouldn't want to chase this kind of leisure in Goa. Goa is this kind of place on Earth where a person reconnects with pure nature without violating own comfort. It's like you have a hotel and regular living conditions but you fully plunge into the nature. Many people don't want to go to India not to see pictures of needy, miserable life. But, to be honest, in 8 days I only saw one poor homeless man. There are almost no cars, but they have plenty of moto rickshaws instead (these are small bikes with a two-person compartment), nearly everyone has a scooter – it is their main means of transport. In that heat you just wouldn't want to get into a car.
Everything is neat and nice. Sure, sometimes you walk in the street where civilization, houses and all the stuff is but some 5 meters later you find yourself by the side of palm tree cabins where people live. One can find richer and more modest ones but there are mainly happy people who have every condition for a comfortable life. The way I see it, everybody lives in the manner that's good and convenient for him or her.
Animals in the City
Another distinctive feature of Goa is that there are many dogs, people love them. And they are special, too – very playful and kind-hearted.
Many things have been said about Indian cows. They actually move freely anywhere they want. It was a revelation for me that Indian cows are unkempt. They are worshiped as sacred animals but people seem somehow indifferent towards them. Nobody even feeds them. It is business as usual: a cow chewing trash it had picked from a dumpster. Me – I felt sorry looking at them.
Read also: Indian village Kodhini: the unraveled mystery of twins
What is worth tasting?
There is such an abundance of fruits… Make sure you purchase everything you can and stuff the fridge at your hotel – it is a great idea for a snack. Coconuts are sold in the streets on every corner for a dollar. And they open it for you on the spot – you walk and drink them with a straw. It is very tasty and it allays thirst perfectly. But look for cold coconuts, though.

Another must-taste thing in Goa is sugarcane juice. It is sold from special machines in the streets. A deep-green drink is very beneficial for health.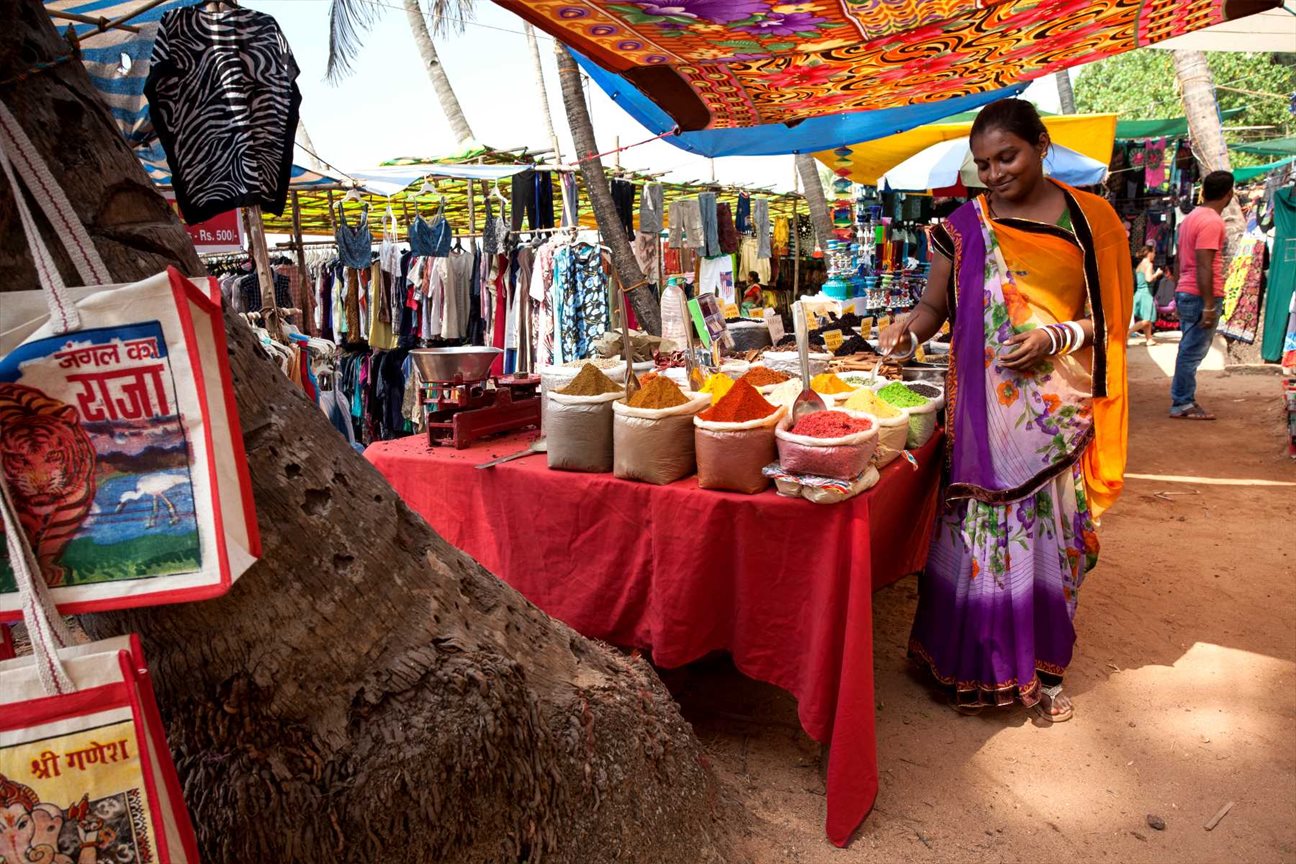 Photo goaexperience.co.uk
Shopping rules
First, you always have to bargain with the Indians in the markets. There is no way you want to buy anything against the first price they suggest. You can make a purchase at least three times cheaper.
Second, a thing a liked and was surprised by is that every product has adjusted single price level – that's set on the state level. Every good, be it even a box of matches, gets marked when it leaves production line. There is no such thing as competitive development of economy. And it is strictly observed: nobody ever pays more that the established price.
But my main advice for future tourists is: go to Goa with a huge and empty suitcase. Bear in mind: you'll be coming home with huge stock of clothes and cosmetics.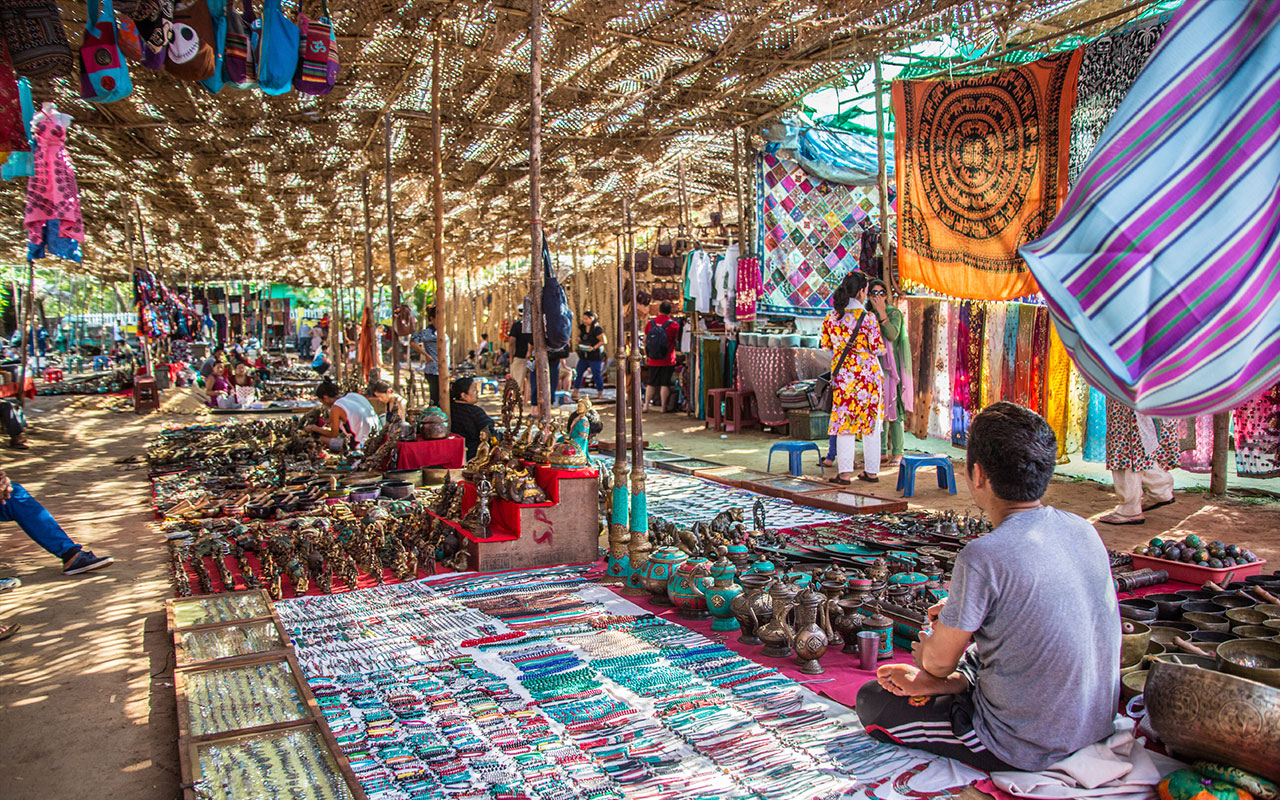 Photo nomadicweekends.com
Best shopping Is on night markets
Night market is a huge fair. It is hard to cover it all even over a whole night. There are many concerts of various kinds on such markets. All in all, the event resembles a gaily festival.
I have come across many Slavic hippie-like people among vendors. They stayed to live there and to earn that living they sell the tourists their makeshift items. This may be, for instance, nice designer's clothes. And it is very costly, too.
But most importantly, in such markets there is a sea of interesting Indian clothes because textile industry is well-developed in India. For instance, the famous Desigual brand is produced in this country. And you can buy its items there a dime a dozen. I, for instance, purchased leather thongs for 200 Rupee – and that's, to think of it, 2.5 Dollars – along with high-quality Ayurveda cosmetics.
The issue of the fish
Seemingly, local restaurants are supposed to have a large selection of fish. In fact, it is hard to find it on the menu, and even if you do, it'll be very expensive. But there is a way out. We simply rented a scooter to go to the fish market in the morning once. It is the only one in Goa – everybody knows it. Therefore just ask for the way from a local citizen. The smell there is obviously very unpleasant, but it comes with an opportunity of stocking up on great things. We bought a ton of tiger shrimps, crabs etc. and brought it to the restaurant where we often had lunches for them to cook it for us. This wasn't too cheap, too, about 1500 Rupee, but it was worth it.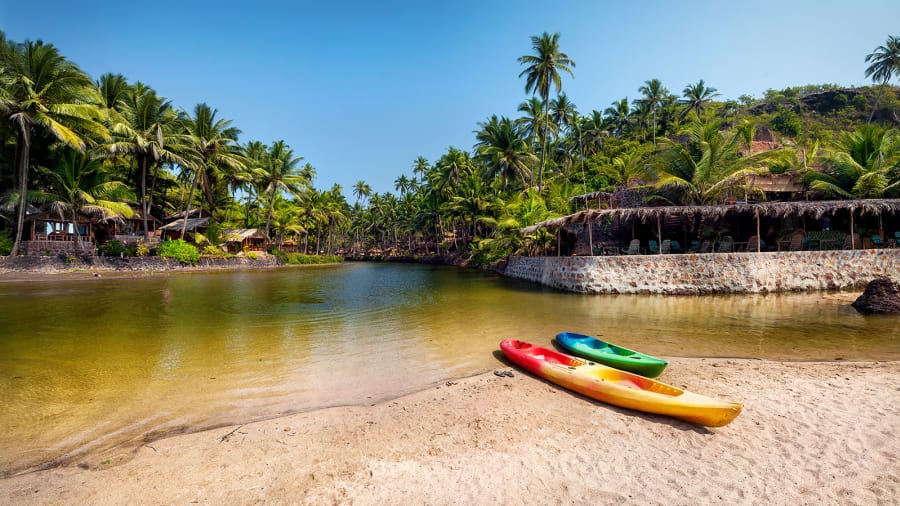 Photo edition.cnn.com
A Place for a pleasant dinner
Best restaurant of Goa to my taste is Harmony. It was founded by Tibetans and combines Indian and Tibetan cuisine. I have fallen for this restaurant so much that I dream of opening one like that in Kyiv. All you can find in there is one love.
It looks like a garden – everything is open, surrounded with beautiful tropical vegetation and palm trees. There are no awnings whatsoever. Candles are everywhere; the lightning is well-designed and smooth. The cook works in front of your eyes. As to pricing, the establishment is a low-budget one. Should you count in our currency, a fine dinner will amount for about 600-1000 Hryvnya per person.
Address: Calangute Candolim Sinquerim Rd, Gauravaddo, Calangute, Goa 403515, India.
Cover photo travelandinspiration.com