Everything on sale: Worlds's best markets and bazaars
In this day and age, it is difficult to surprise anyone, especially an urban resident, with some large department store or market, since nowadays one can buy everything from a humble convenience store next door. However, the iconic bazaars and flea markets are still operating across the globe, they are famous in legends and described with delight.
Well-known is that they turn shopping into a cultural exchange and are much more than just a commercial place for the sale of goods.
Grand Bazaar, Istanbul
Eastern nations have inborn passion for trading. Almost everyone from the East knows how to buy and sell, communicating with clientele at the highest level. Therefore, any visitor to Istanbul is obliged to wind a way to the most famous bazaar of the city, Kapalı Çarşı, to see first-hand how trade turns into haute art. For the first time, they started concluding deals there back in 1403, when the place packed with stock exchanges and banks was a business heart of Turkey. Over time, the businesses had left for the high-rise buildings and skyscrapers, but marketers remained and occupied large area. Today, the Grand Bazaar is a true "city within a city", consisting of 60 streets lined with countless shops and stalls. Probably, in the whole of Turkey there is no product that would not be found here. Bargain is just an unwritten rule of conduct in this area.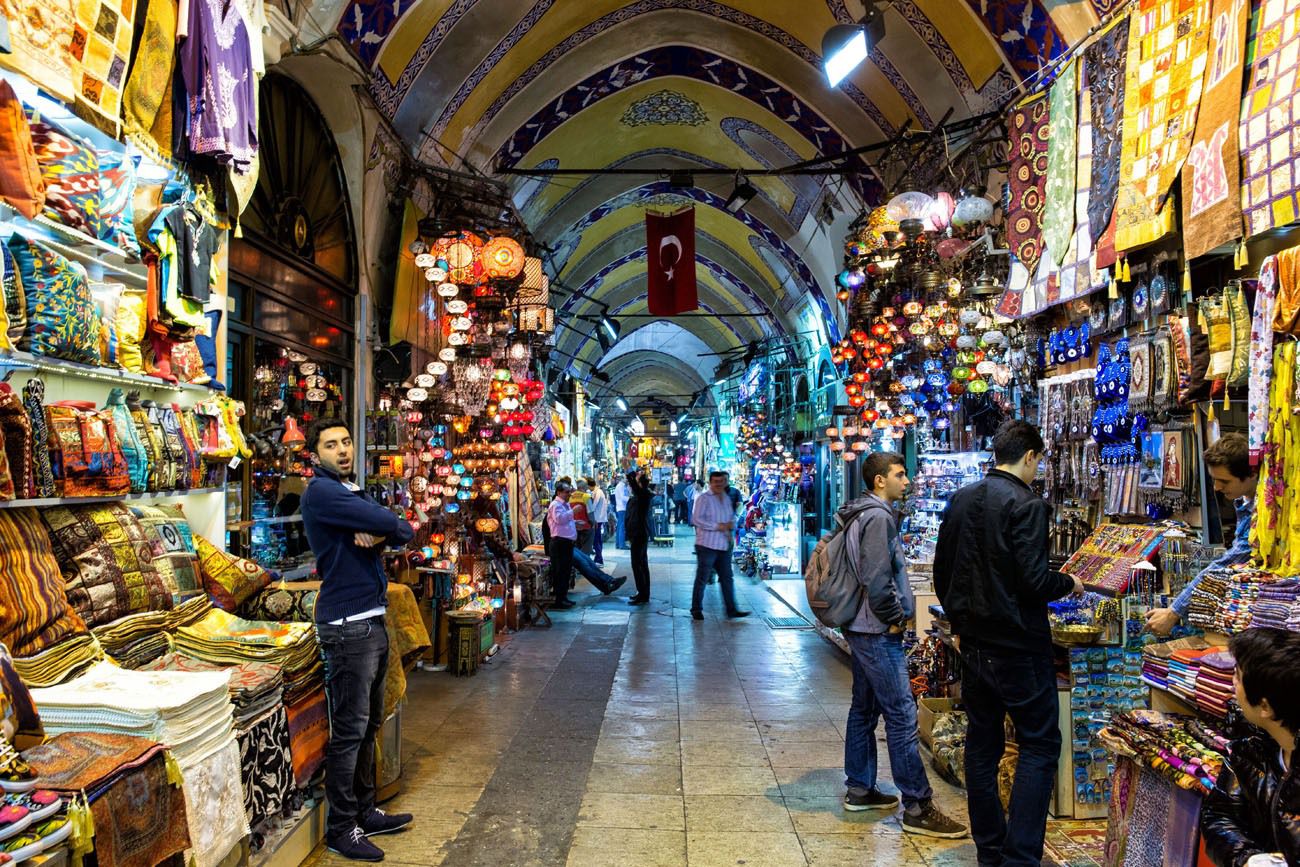 Photo blog.tripsta.ru
Tsukiji Fish Market, Tokyo
Tokyo residents joke that this market is impossible to miss or not to find: your nose will lead you there, since Tsukiji is the world's largest fish market, and smell of freshly caught seafood spreads throughout the metropolis. For the full plunge into the local atmosphere, you have to wake up early - everything opens at four o'clock in the morning, when most Japanese are still asleep, and the main customers are restaurateurs: these early birds quickly sweep from the shelves all the necessary and exotic for their menus. So, even if you are leaving this seafood epicentre empty-handed, your stomach will be definitely full: the territory of Tsukiji hosts several dozens of cafes and outdoor outlets serving fish dishes and sushi that are truly unforgettable for being fresh and delicious.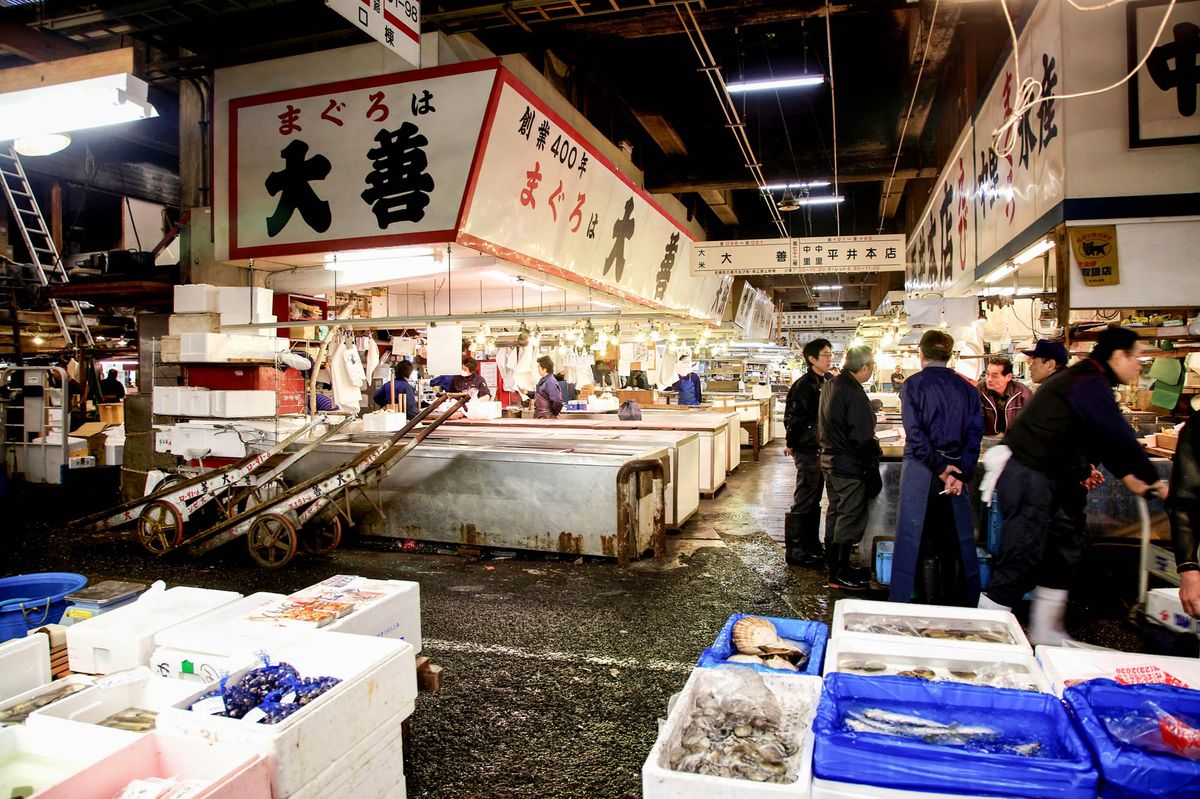 Photo 29palms.ru
Portobello, London
Almost in every English movie where there are scenes related to trade, we see shots from the main UK market known as Portobello Road Market. It is not only the perfect backdrop for the film adaptation of both modern and Victorian stories, but also an excellent option for trip across London. Vibrant market spills over into the western part of the city, in the prestigious area of Notting Hill, it is waiting for its customers during all week days except for Sunday. There you can buy endless varieties of antiques, clothes, vintage treasures and "unwanted stuff from an attic". Among the visitors there are city residents and tourists, pop stars, and also professional art dealers and collectors, who can find true masterpieces in junk, then they are brought to the auction and sold at six-digit prices. We can say that Portobello is a mixture of second-hand and flea market, wrapped into the packaging of British codes and modes of behaviour: it is a custom there to address each other "sir/madam", to respect personal space and enjoy a five-o'clock tea.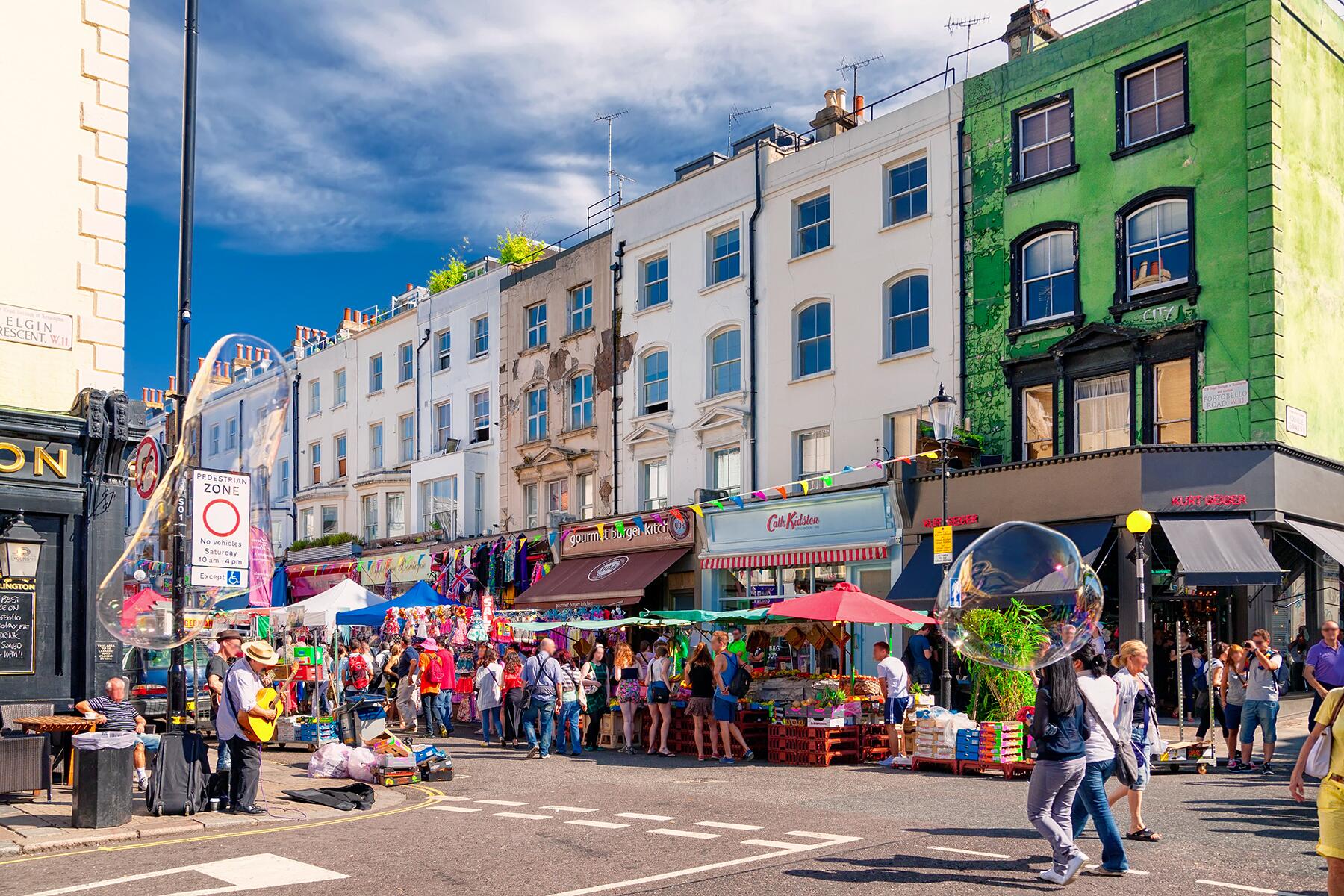 Photo fodors.com
Chandni Chowk, Delhi
Loud and sprawling market located in a busy part of Delhi is like a coin with two sides. One side shows place which is the most vibrant, colourful and fragrant thanks to spices; and on the other side, it is the dirtiest spot in the world. However, this combination, perhaps, oozes charm attracting hordes of tourists who are easily determined by taking photos and uttering cries of surprise, obviously not in the Indian language. The key delights on offer include spices, fabrics and jewellery. A separate category is tea, which is impossible to choose without an expert since there are too many varieties. Indians love to bargain, so do not pay attention to how they groan and roll their eyes - it's part of the game.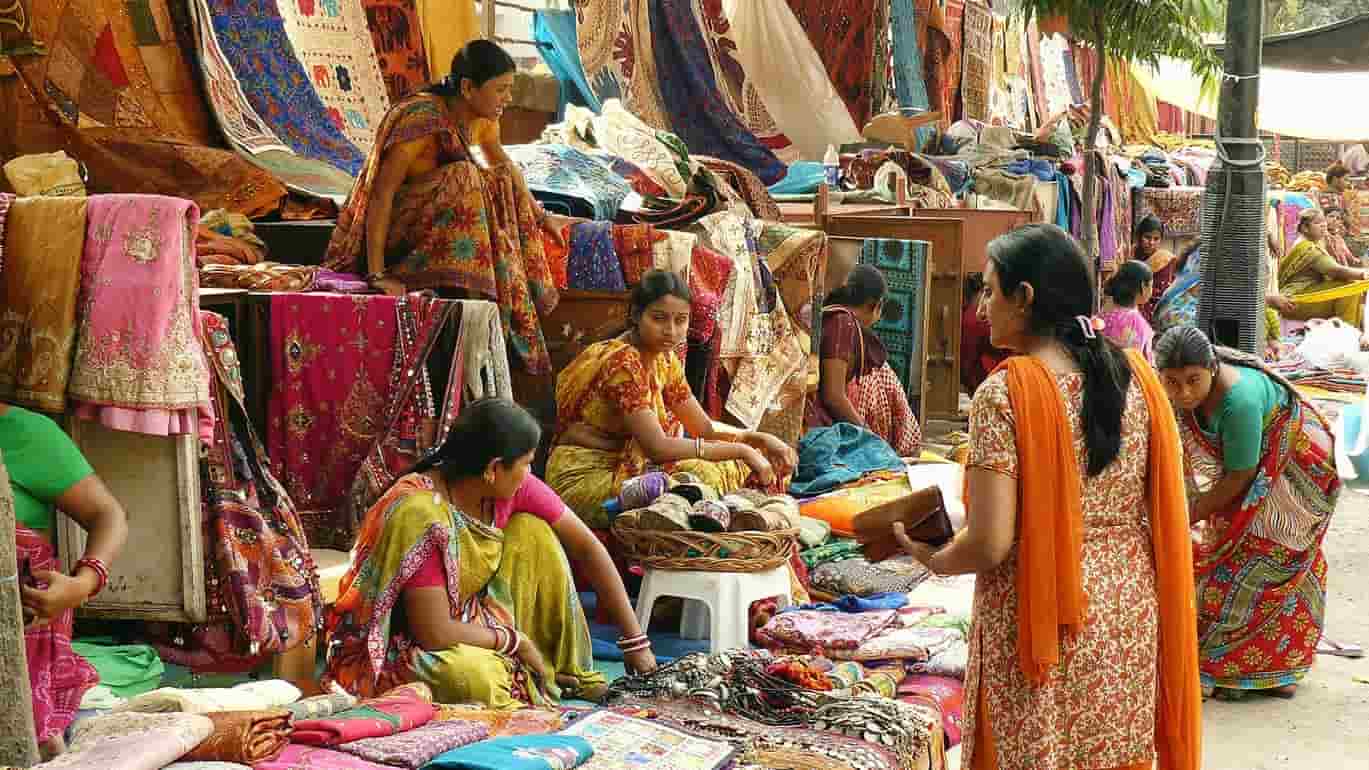 Photo treebo.com
Khan Al-Khalili, Cairo

The main market is Africa, like a huge museum exhibit, reminds both to the Egyptians and travellers, how this great country looked like a thousands of years ago. The streets stalls brim with everything you can imagine, work until late at night which comes with desired chill and freshness of mind, so necessary in calculations. All sorts of figurines, essential oils and even papyrus scrolls are offered on the counters pleasing an eye. After wandering a few hours there, you generally soak up the scene and go deep into the maze till you're lost amid stalls and in time, and then you struggling to understand what century you live in: a hallucinogenic state, achieved by a lively talk of sellers and air hanging heavy with smells of incense, still haunt you for some time even after you have left this place.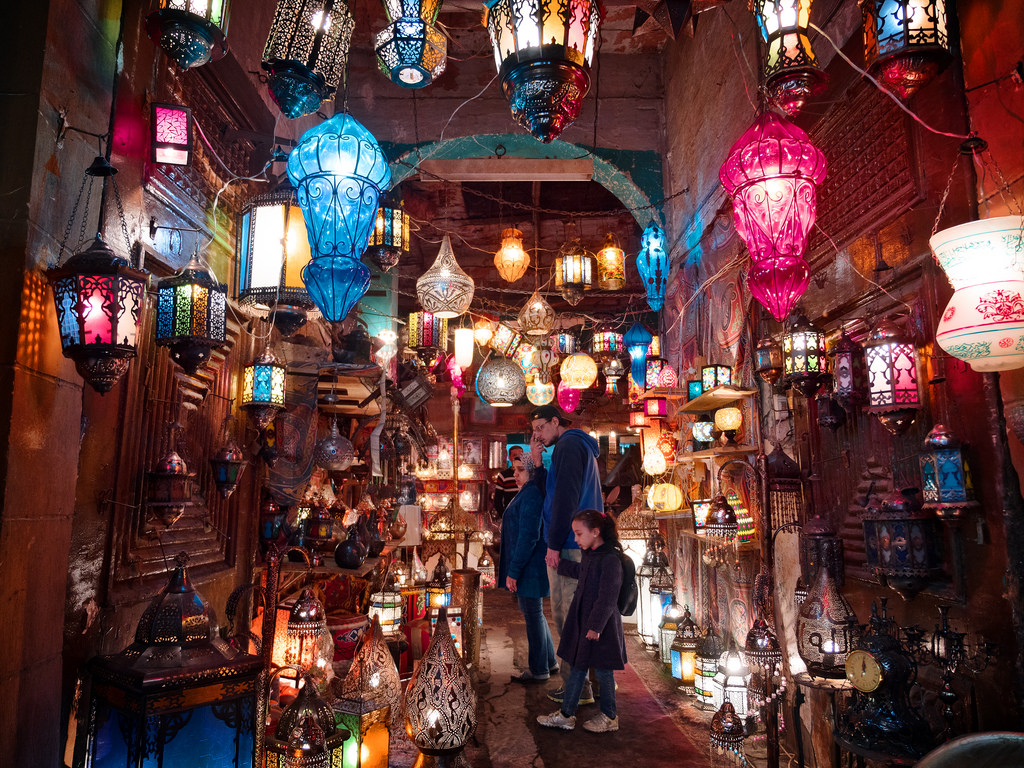 Photo amazonaws.com
Read also: Boat instead of shopping basket: Famous floating markets
Queen Victoria Market, Melbourne
This market is famous for its richness, 130-year history and a wide range of goods. All seven acres of retail space are supplied with solar energy: the roofs of the pavilions are equipped with giant batteries that make Melbourne market the most environmentally friendly in the world, among the same giants. A number of local artisans practise their jewellery craft before eager shoppers from Europe and Asia who also like exotic products such as meat of koalas and kangaroos, and the Australians take it for granted - for the beauty of the architecture the whole complex is listed as a heritage of the Victorian era. Therefore, in addition to the rewarding shopping experience, it is a pleasant place for a walk, enjoying the grandeur and elegance of structures.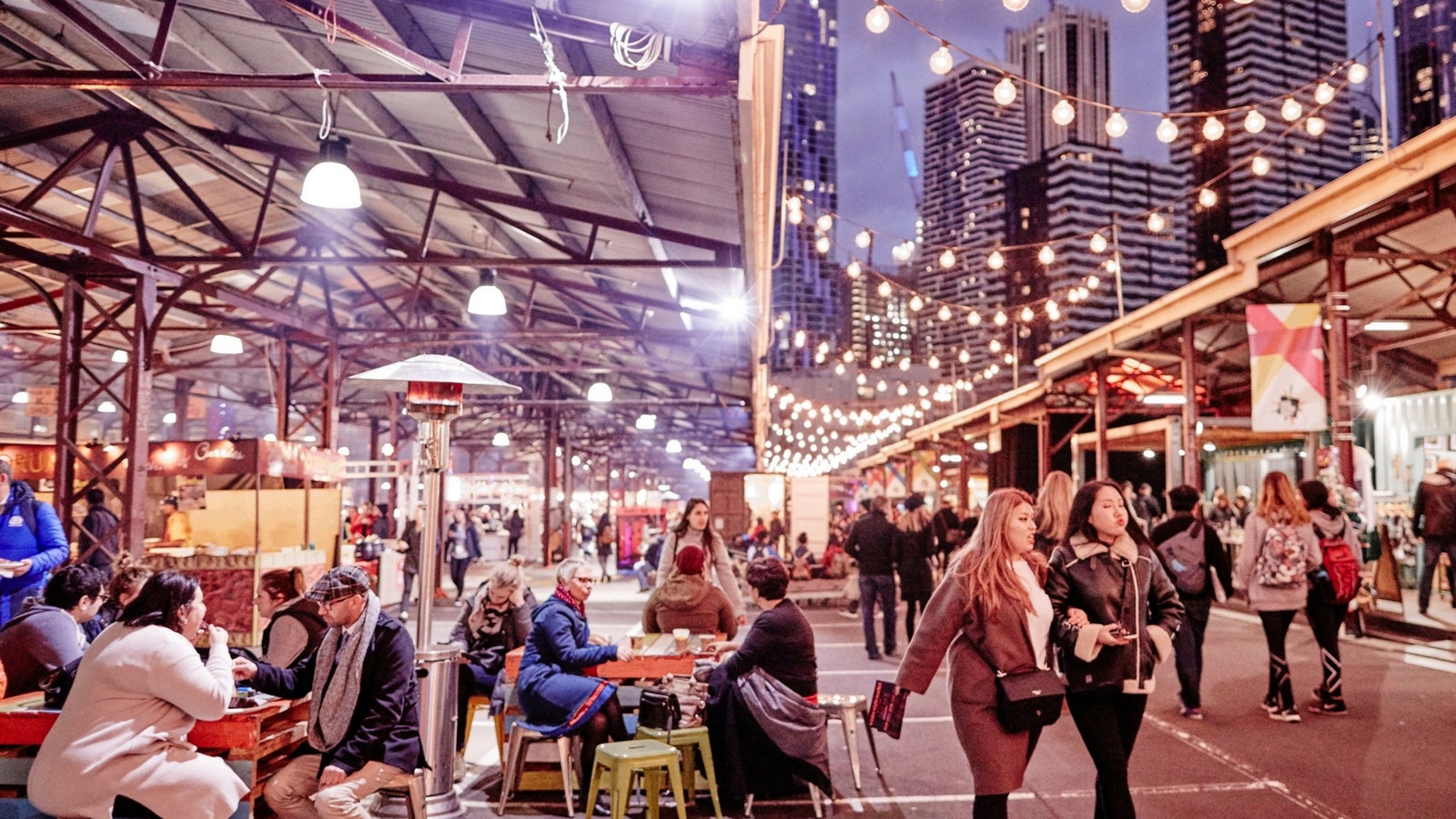 Photo visitmelbourne.com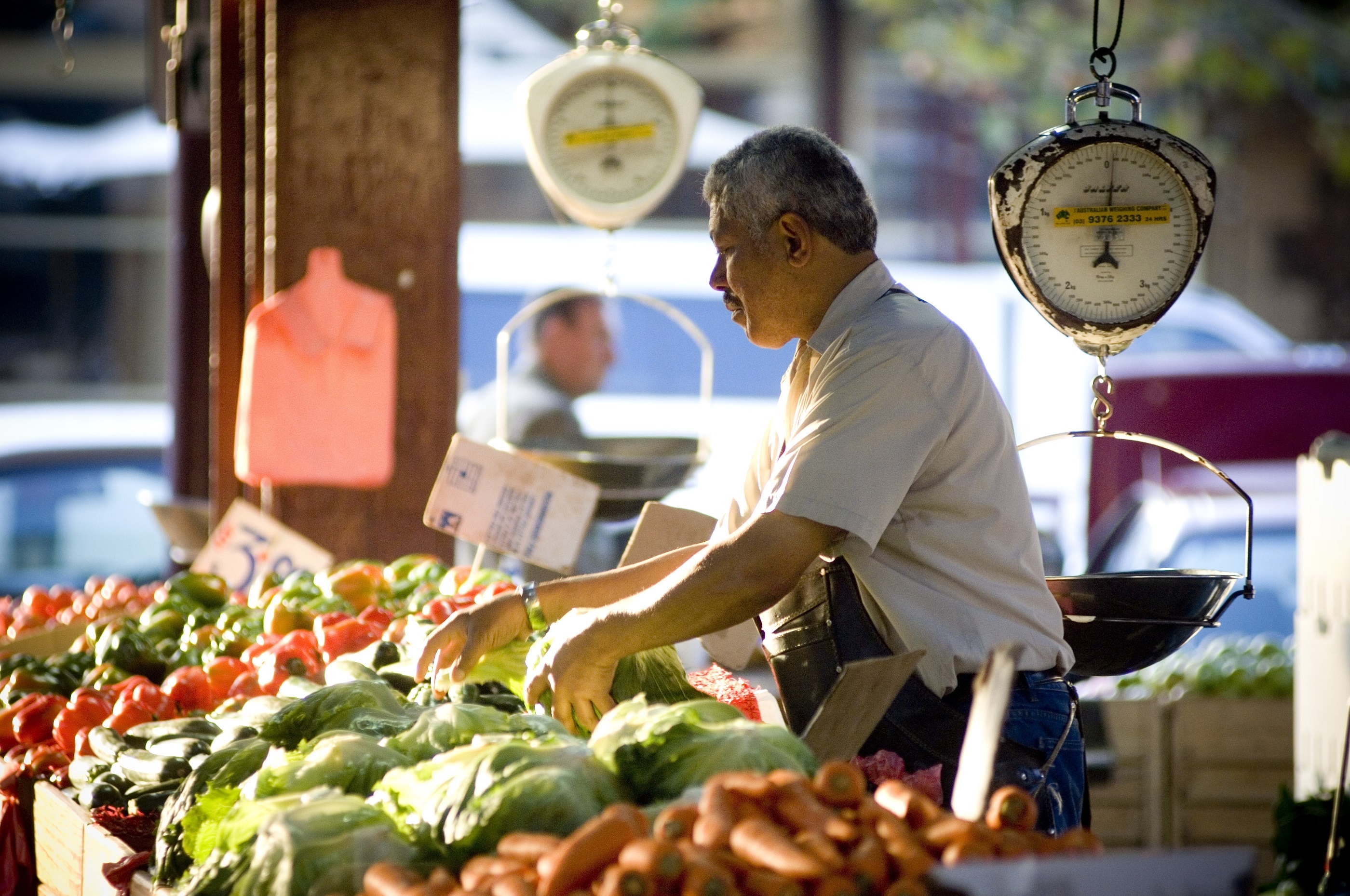 Photo thevisitor.com.au
Pike Place Market, Seattle
All great things start with small initiative; it is said just about one of the oldest American continuously operated farmers' markets. In 1907 is was established by eight brave farmers who decided to put an end to the activities of urban dealers and began to sell the goods directly to end buyers. Thanks to cohesion and determination, they attracted to their side fishermen, hunters and other farmers, so to have enough space for everyone, a few years later there was built the first covered pavilion, under its roof were located more than a hundred stalls. Today, the market is spanning 4 hectares, and comprises more than ten buildings within its area. This place is considered to be the "soul" of the city: the locals spend here week-ends, going shopping and sipping coffee or beer in a cosy cafe. Traders, most of whom are farmers, descendants of the "founding forefathers", arrange free tours, introducing the history of Pike Place, which is intertwined with the history of the country and fight for the rights of Americans. The purchase without which you shouldn't leave the place is as pike fish, which according to the fishmongers, can't wait to get to your kitchen.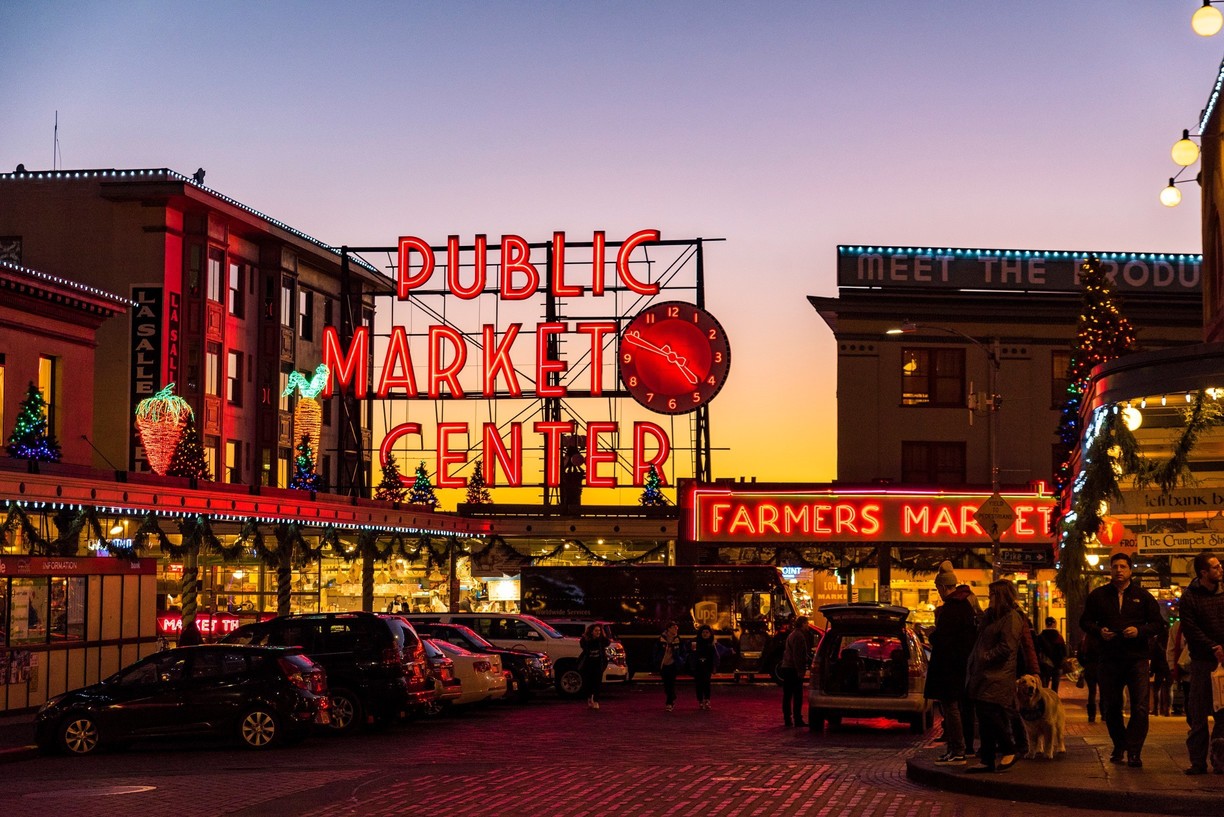 Photo trover.com
Cover photo fodors.com