Antananarivo is the capital of...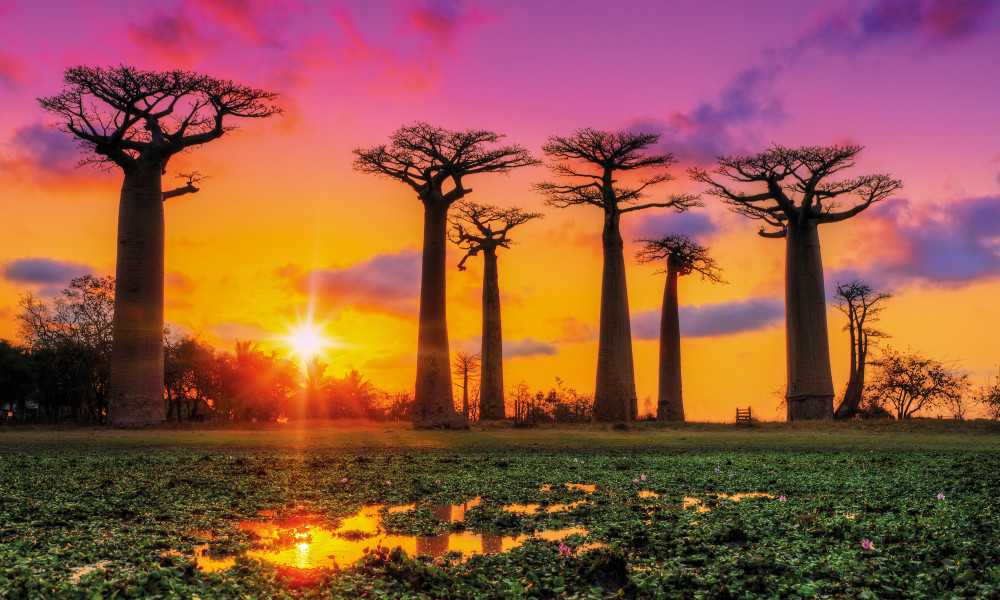 Madagascar Island: homeland of lemurs, main supplier of vanilla, inspiration for animation film makers and a Mecca for those who love bright impressions. Since 16th century it has attracted the French and the British, pirates and travelers. Many vagabonds, who had been to every corner of the world, have found safe haven there, on the shore of the Indian Ocean of all other places.
Tender variation of the name of Madagascar's capital is Tana. "Fortress of a Thousand Warriors" or "A Thousand Villages" are translations of the former colony's name. The city buzzes, rushes, greets guests, tries on seasons and stays in eternal summer. One can spend more than a day there listening to accordion, wandering the streets and being astonished how Antananarivo harmoniously accommodates colonial French architecture and features of oriental Asia. Being located in a valley on two hills, the capital is divided into lower and higher parts. Let's have a walk along those streets and find out if one should go all the way to there. We start at a railway station: it no longer is in operation but still attracts attention of an aesthete. We proceed along the main National Avenue peering into souvenir shops and admiring low bright residential buildings and soon as we reach the market, we start a treasure hunt.
Diversity of Markets
Zuma Market – one of the main open air landmarks – is packed with diversity of food and clothes. It bundles several bazaars and is noticeable from afar thank to white umbrellas that cover vendors. There kids spend lion's share of their lives while adults manage to locate goods on every possible horizontal surface: carpets, tables and floors. One can wander there for hours looking for the best straw hat, local clothing, embroidered tablecloth, flowers and spices. Andravoahangy market is as if a museum of ethnic cultures that came to life: representatives of eighteen ethnic groups of the island gathered to offer customers all kinds of products and manufactures that they specialize in. Bring your musician friends a valiha, Madagascar national musical instrument and present them with a bit of African adventures.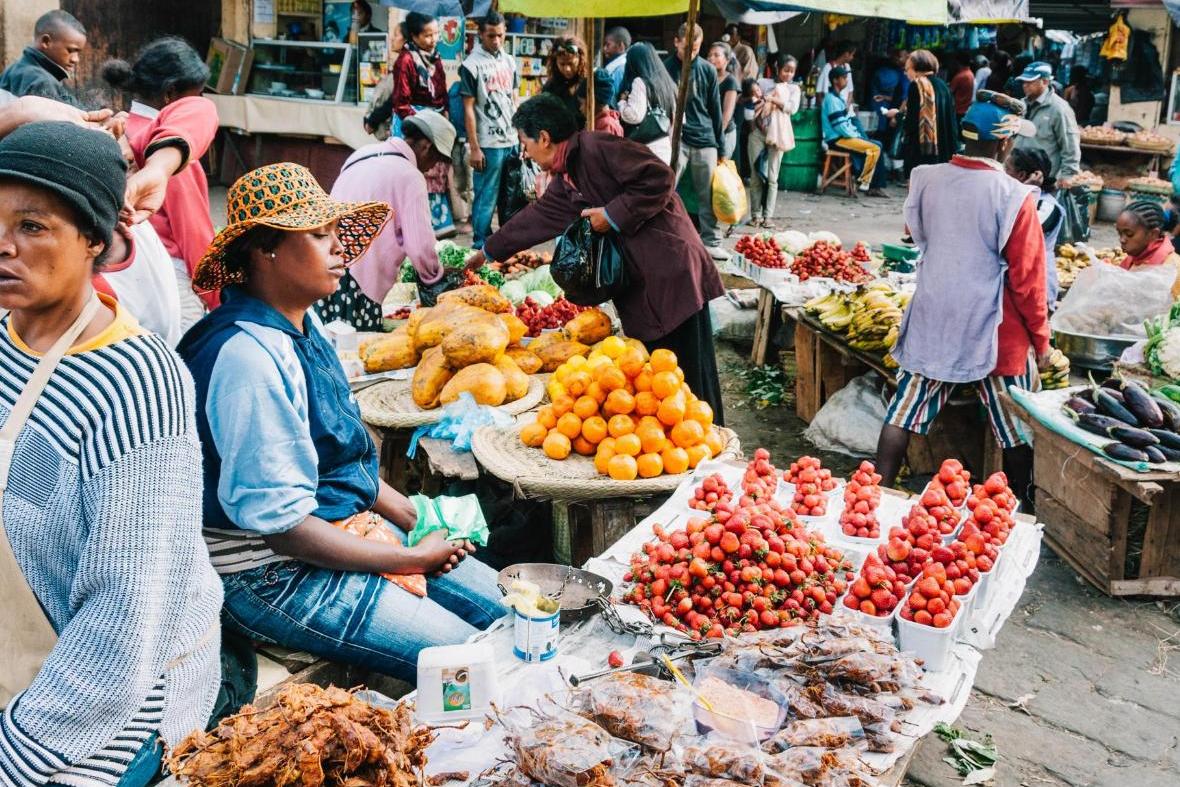 Photo booking.com
Rova Ambohimanga
Palatial ensemble Rova Ambohimanga overlooks the city and accomodates entire complex of four palaces that used to be only local stone constructions till as late as 19th century. Shrine of monks, that became a meeting point for pilgrims from all over the island, is also located there. Another palace, Andafiavarata, rises nearby to confide in curious tourists about history of the island that raves with events. In the past it used to serve as a residence of the Prime Minister and currently, being a National museum, it harbors collection of paintings and antique furniture. Take your eyes off of architecture and shift your gaze to the city – from the height of the hill one can duly appreciate its panorama.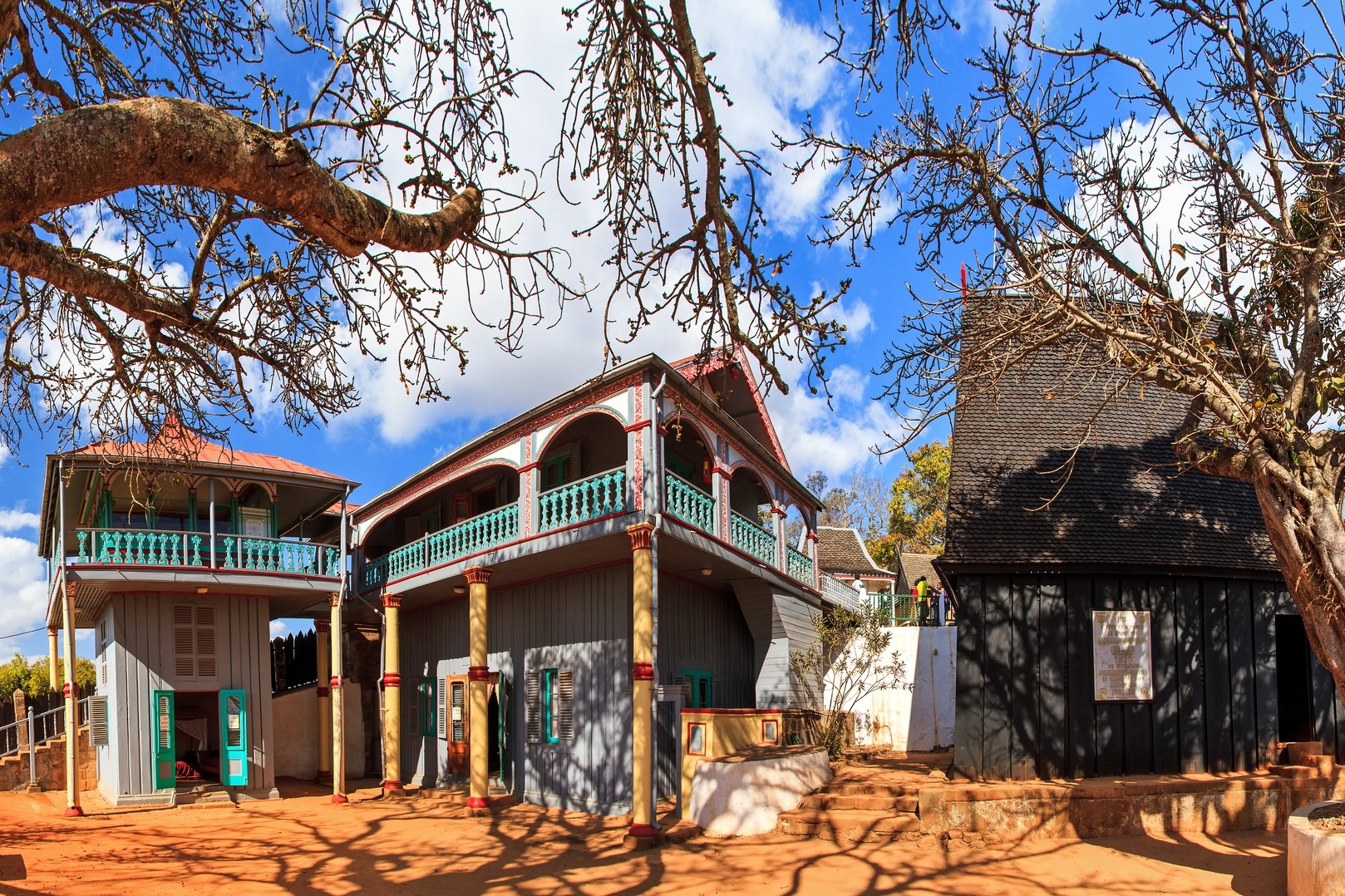 Photo tripbucket.com
Tsimbazaza Botanic Garden
Upon paying merely 3 dollars or 9600 local ariary you can plunge into an oasis in the center of the capital. The garden spreads on the bank of an artificial lake that emerged as far back as in 19th century and that served as some sort of laver for soldiers. Nowadays the water basin charms tourists with unusual vegetation framing it and waterfowl. Be a nature explorer for a while and inquire how tropical, ornamental, technical and medical plants all manage to grow side by side. Have rest in the shadows of huge palm trees or in the company of beautiful orchids. Figure out why locals call ravenala "traveler's palm" and use roots of tambourissa in construction of their dwellings. Nature constantly astonishes and shows that it is even more amazing than we think. Unique turtles, chameleons and legendary elephant birds three meters high all testify to that. And if you happen to see a lemur on your way, greet it – that's what islanders usually do.
Festivals
One can say that locals wend their way through life with a song. Poetry and kwassa kwassa rhythms accompany theatrical parade Hiragasy during which strolling companies alternate. Performances can take place from morning till night on a stadium or market. They are dedicated to work, friendship and love. With the help of flutes, drums and melodies Malagasy tell about their joys and sorrows. Theatre would travel all over the neighborhood but more often than not it ca be seen in the capital, of course. October and November have jazz festival Madajazzcar as a company. Miss a chime of bells? Celebrate Malagasy New Year in March with feast and revelry then. In May rice festival takes place which isn't surprising because this grain occupies a place of honor in local diet being the main garnish. June brings purification ritual and summer period itself is accompanied with one of the main rites – Famadihana, ceremony of honoring the dead.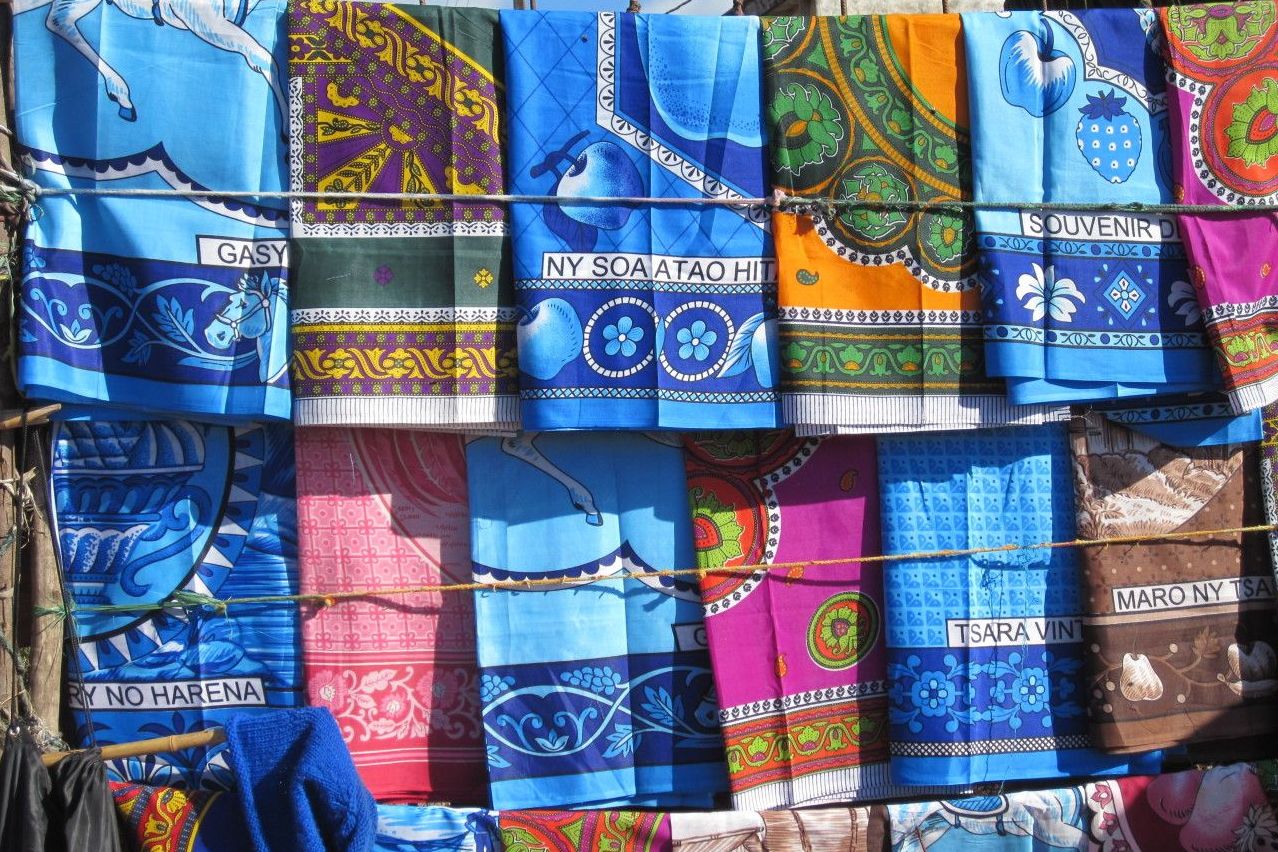 Photo pinterest.com
Local Landscapes
Vicinity of the capital is all covered with picturesque spaces: hills are intertwined with palaces and rice fields with fruit trees. Volcanic range Ankaratra feeds you appetites for hiking or active leisure. One can lose head trying to choose at which lake to indulge in reverie: Itasy, Kavitaha or maybe Anosi – a spot where local youngsters gather and make dates, where an obelisk to soldiers reminds about battles with the French army. The dead lake stands out in contrast to all the living – fish refuse to home at the depth of four hundred meters and no one ever dared to swim across it – probably due to mysterious black color of its waters. Vegetable kingdom for Malagasy is something more than just beautiful landscapes. Trees are sacred, inhabited with invisible spirits and can have names like, for instance, a couple with tangled stems is called loving baobabs.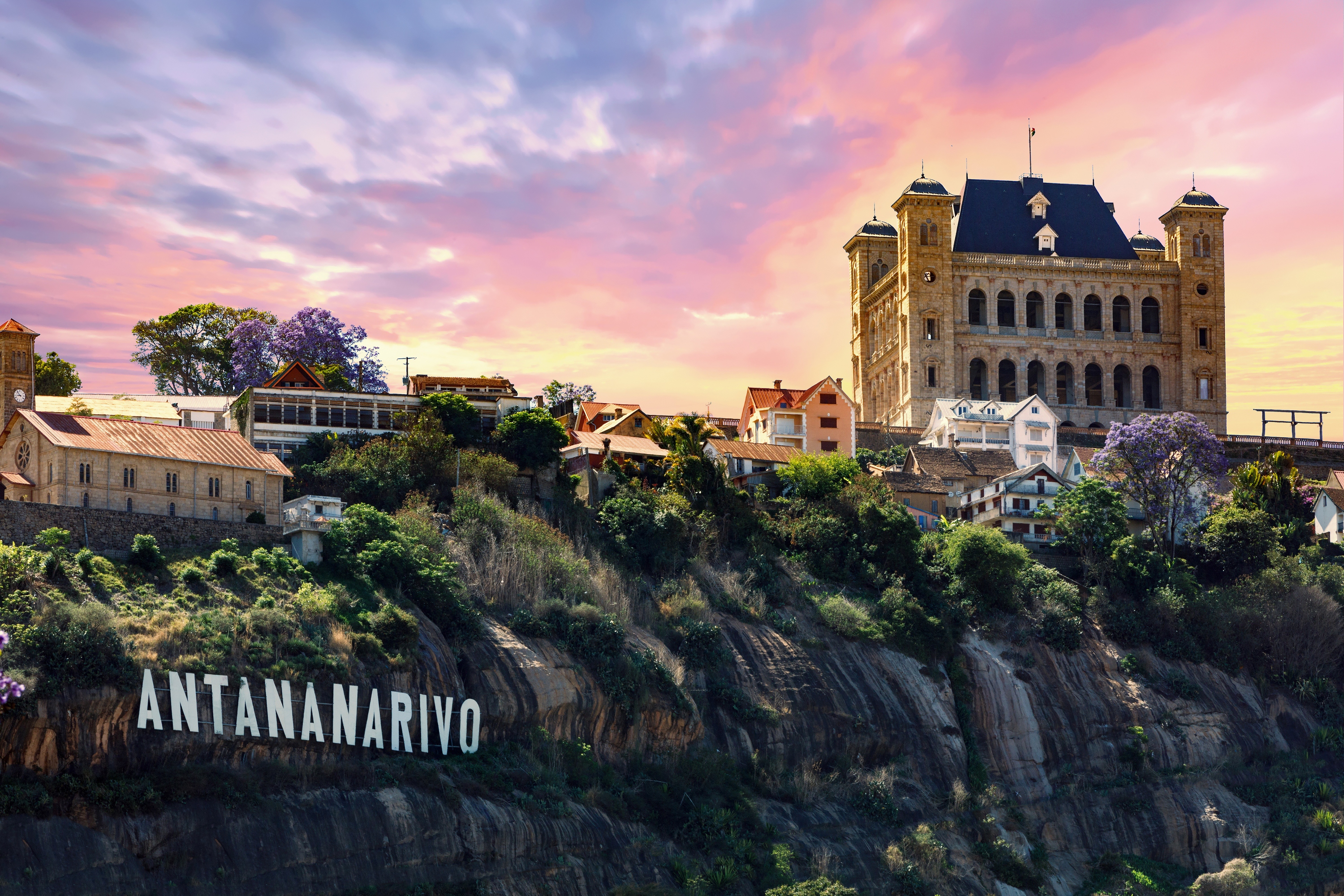 Photo trip.com
Having resurfaced from the thick of green, let's get back to urban space. Catholic cathedral, mosque, National Library building, Antuhumadinika – district of canals – are still awaiting us, and for the bravest ones there is a visit to Anduatapeneka slums. A completely different side of the city gets unveiled there – without electricity or water supply and with old and faded cabins. Tourists are a rarity there however a guide to accompany would come in really handy.
Should one judge entire Lemuria, Madagascar's alias, having visited Tana alone? Hardly. Can one fall in love with this colorful city? Positively so. It can become both a point of return and a starting point to get acquainted with the entire island and to make new discoveries.
Cover photo thedailybeast.com