Beirut is the capital of...
Beirut constitutes some sort of an Island of Europe in Arabic world. Lebanese capital is called in many different ways: Paris of the Middle East – for large selection of fashion boutiques and busy night life; Mediterranean Switzerland – for numerous business opportunities and reliability of local banks; and Phoenix City – for the undefeatable spirit and abundance of troubles suffered…
Beirut is a city with unique history. It was leveled to the ground seven times to be rebuilt again. Those seven lives were completely different – it was in possession of Arabs, Egyptians, Ottomans and even Frenchmen. However, having withstood numerous attacks and devastation, steeled its mettle and boosted morale, Beirut made the most important turn in its history to become the main city of independent Lebanon…
Life of the capital
It is obvious from the very first sight that Beirut is the capital of a marine state. Way of life of local citizens has close ties with water and layout of the city is determined by the terrain – streets snake to smoothly descend to the sea… The capital has succeeded in international maritime commerce since olden times and it makes perfect sense: port of Beirut is one of the largest in the Mediterranean Sea; its length reaches several kilometers.
Capital of Lebanon can be safely called the city of contrasts… Medieval architecture peacefully neighbors with modern buildings of concrete and glass; quiet narrow streets cross with wide avenues. Beirut is also diverse in terms of religious movements: Catholic temples, Orthodox churches and Muslim mosques coexist peacefully there side by side… Thus don't be surprised if on one of Sundays you will hear a call of a muezzin interrupted by loud chime of bells.
The city is believed to be one of the most important historic centers not just of Lebanon but of the entire Middle East. Archeological excavations held there indicate that Lebanese capital has been home for scientists and science as a whole since olden times. And currently the city still sticks to its guns being a significant economic and cultural center of the entire region. Sensing the spirit of knowledge and science that has come through ages, main culture centers of the country – National Library, three universities, modern theatres and cinemas – have settled there… Also, numerous international organizations are based there.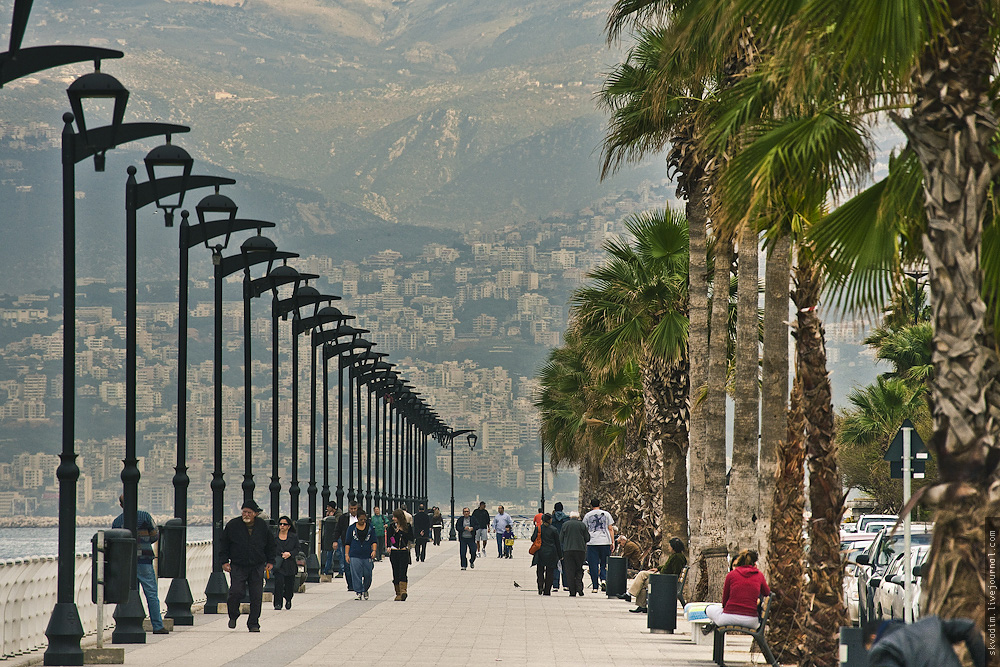 Hamra neighborhood
Heart of the city is Hamra neighborhood where all significant events of the city take place and the namesake street is the main trade artery of the city. Banks, offices, restaurants, cinemas and shops are all there. At nights everything around is lit with glowing light of advertising signboards written in Arabic, English, French, Greek, Armenian and Italian languages… In the very centre of Hamra neighborhood an inquiring tourist can always find Uruguay Street – the one that locals call "Alcohol Street". Territory there is divided between ten large bars where one can try Lebanese wine as well as have something stronger. By the way, out of all eastern countries Lebanon is one of the most tolerant towards alcohol.
Promenade of Beirut
A special place that gives an opportunity to get better acquainted with Lebanese capital is a quay where one can sometimes come across amusing scenes. Some come to the quay with own chair to fish. Others smoke hookah. Gatherings over a hookah on a quay are considered one of favorite leisure time activities of local men to both enjoy beauties of the Mediterranean Sea and talk about own man-to-man stuff in the process. However, should smoking hookah be not your cup of tea, there are numerous restaurants, night clubs and bars with a special air, where one can make some noise to the sound of waves.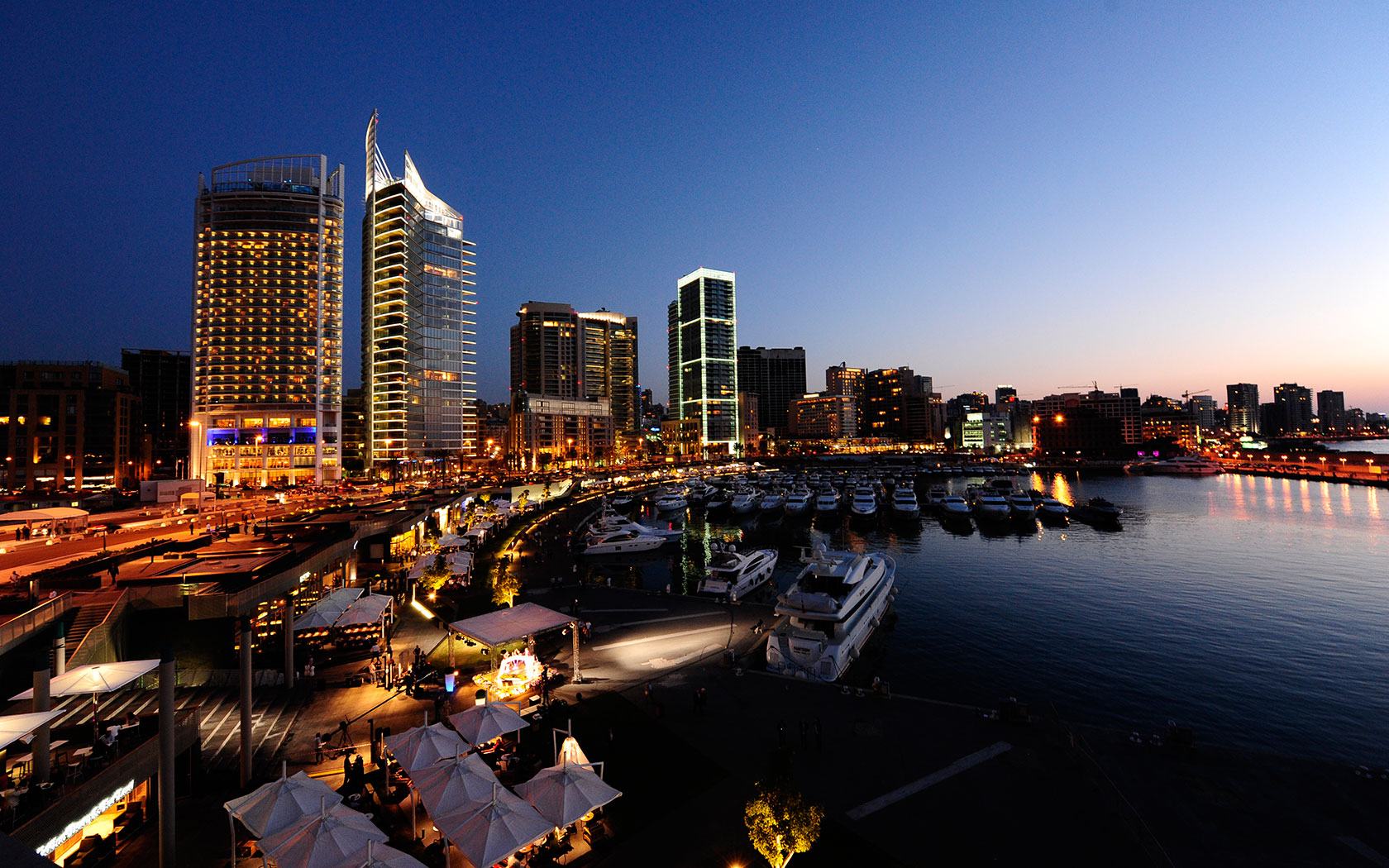 Solidere District
Beautiful openwork balconies, huge low-sill windows – this district awfully resembles Paris, conjuring romantic mood and light nostalgia for Europe. Though, there is nothing to feel nostalgic about, because it is on every step there. In times of war the district was destroyed to be later rebuilt precisely as it had been. No wonder that Solidere calls up French mood because it was the French who have built the district. It is a must-visit for those who are fascinated with light, airy architecture. It is also there where one can do some unforgettable shopping in numerous trade centers. The only thing is that it is important not to get carried away in the process because prices at Solidere are significantly above average.
Gimaizidistrict
Should we have to specify a district in Beirut that buzzes at nights louder than any other – it is definitely Gimaizi. The loudest night clubs and restaurants of the city are located there. Even if you've been hardened with loud dormitories and active night life at home, you wouldn't want to rent dwelling in this district – there is a huge risk not to have a decent sleep even once. The district lives and stays awake round the clock and takes into its whirl thousands of lovers of loud music, dances and alcohol. So it's nice to visit it one night, but to live there all the time – by no means.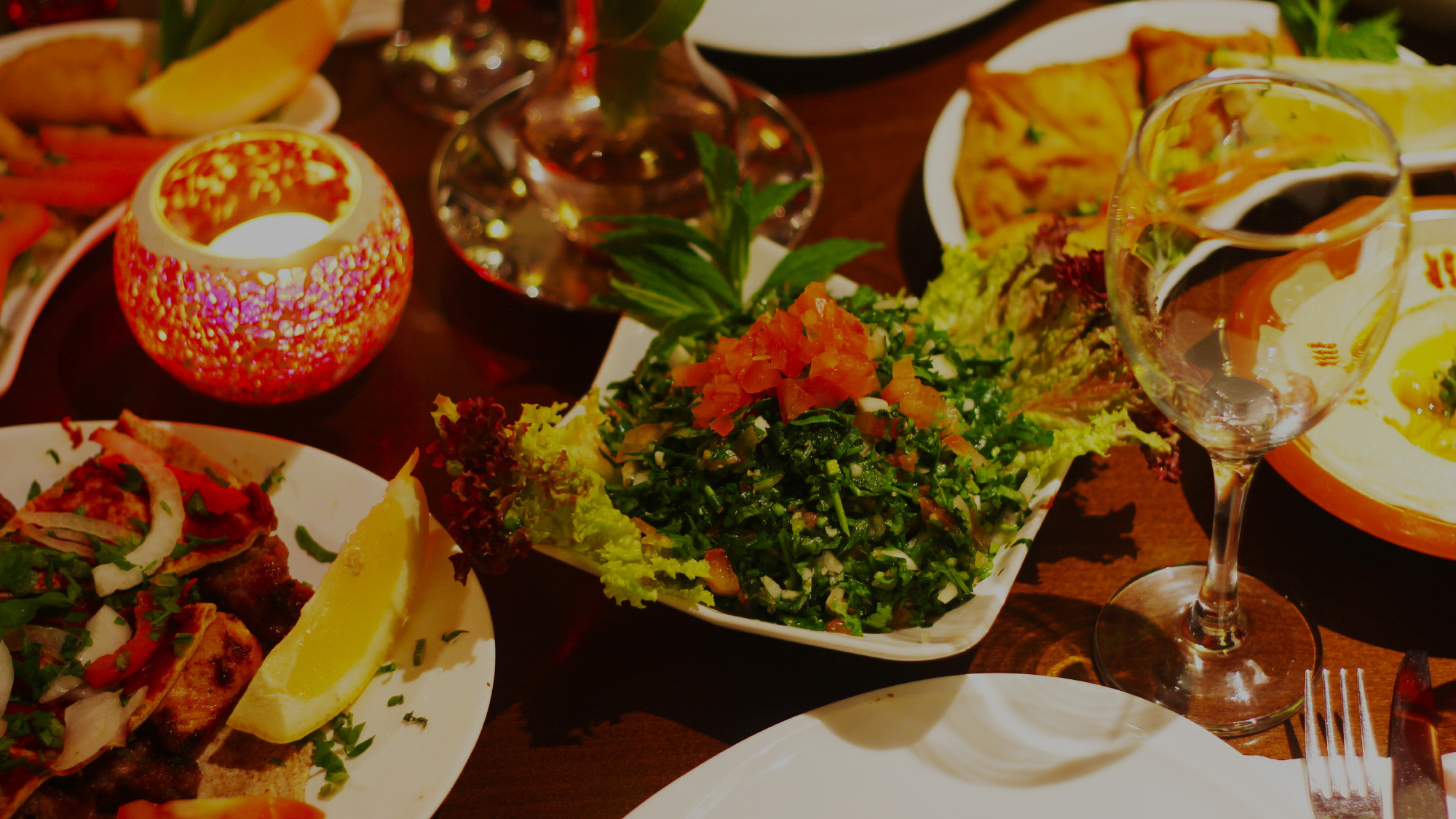 Refugee camps
Alongside loud friendly districts there are the ones in Beirut that one shouldn't set a foot alone to, especially being a girl. These are Shatila and Sabra district that constitute camps for Palestinian refugees. It's been a long time since government had influence over those territories so they turned into separate towns inside Beirut. People there live in extremely poverty; houses look more like ruins and risk of being robbed is extremely high. If you still want to have a look at an authentic camp, you should only go there in a car with a local driver and eye everything from behind a window.