Ashgabat is the capital of...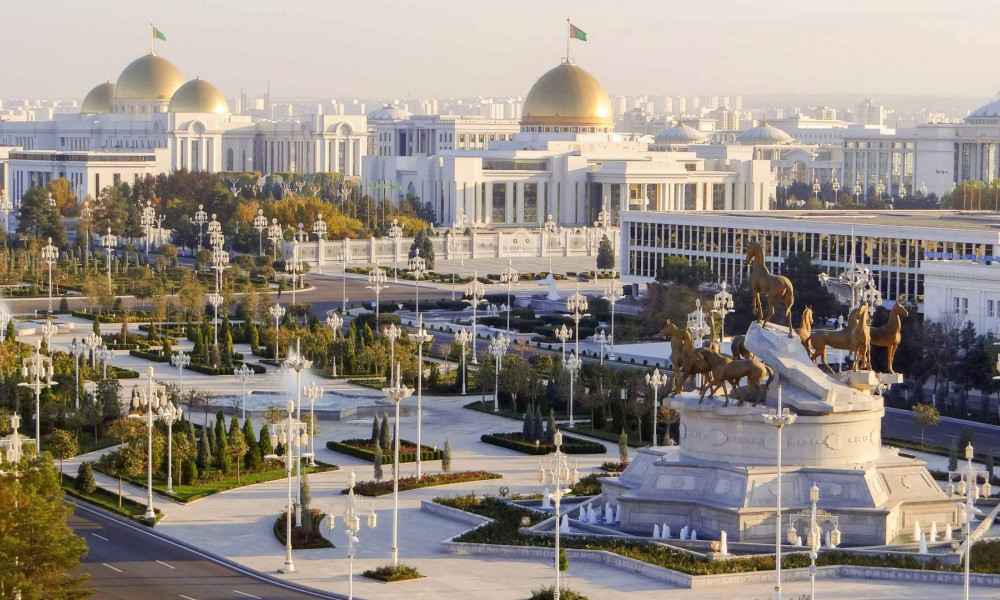 Located in the south-western part of modern Turkmenistan, Ashgabat and its surroundings has long been a very important trade zone for Central Asia, which finally became a fortress city at the end of the 19th century. The name of the current capital is of Persian origin and means city of love.
It was in the shadow of the local hills and low mountains separating Turkmenistan from Iran and the Middle East, that ancient Turkmens preferred to live and work peacefully. The entire 20th century passed for Ashgabat and its inhabitants under rapid urbanization: a small, for centuries agricultural settlement right before eyes of one generation, at break-neck speed has turned into a modern industrial metropolis with almost a million inhabitants, as it is today.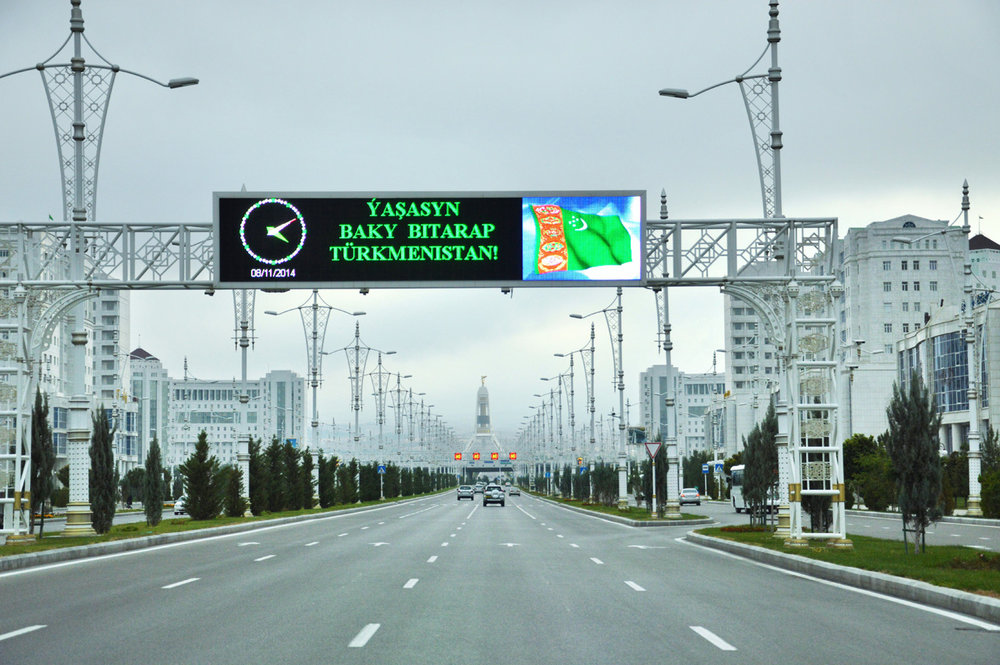 Photo adventurous-travels.com
However, this is only an external path. Looking at the lavish marble facades of the modern capital, its wide avenues and perfect cleanness, it is hard to believe that in 1948 one of the most powerful earthquakes in the history of mankind happened here, after which city residents had to rebuild Ashgabat. Today, nothing resembles about this catastrophe in a highly developed and convenient city, but local people still remember this horror, which claimed many ancient architectural monuments and more than 100 thousand human lives. The restoration of the capital and main economic centre became a task of national importance for the Turkmen, and they accomplished it perfectly.
Read also: Carpets, marble and deserts - Turkmenistan guide
Modern Ashgabat is rightfully considered one of the most dynamically developing cities in the region. By the end of the Soviet era, it had fully recovered from the consequences of the natural disaster, in the 1990s it rather quickly adapted to the new market times and today looks to the future with confidence. This confidence is based on economic success: Turkmenistan actively develops and sells its minerals, investing revenues into infrastructure and social programs. That is why today's Ashgabat inhabitants are proud of high-quality roads, low unemployment, modern transport, affordable education and medical service. The state gives its citizens loans for 20-30 years with very low interest rates so many of them exchange their apartments in the old Soviet Khrushchev-style buildings which are gradually being demolished, for comfortable and spacious modern apartments. This steady trend has launched the so-called division into new and old parts of Ashgabat. It is heartening to see that the new neighbourhoods are growing actively, offering bike tracks, spacious and light underground passages, comfortable transport and manicured parkland.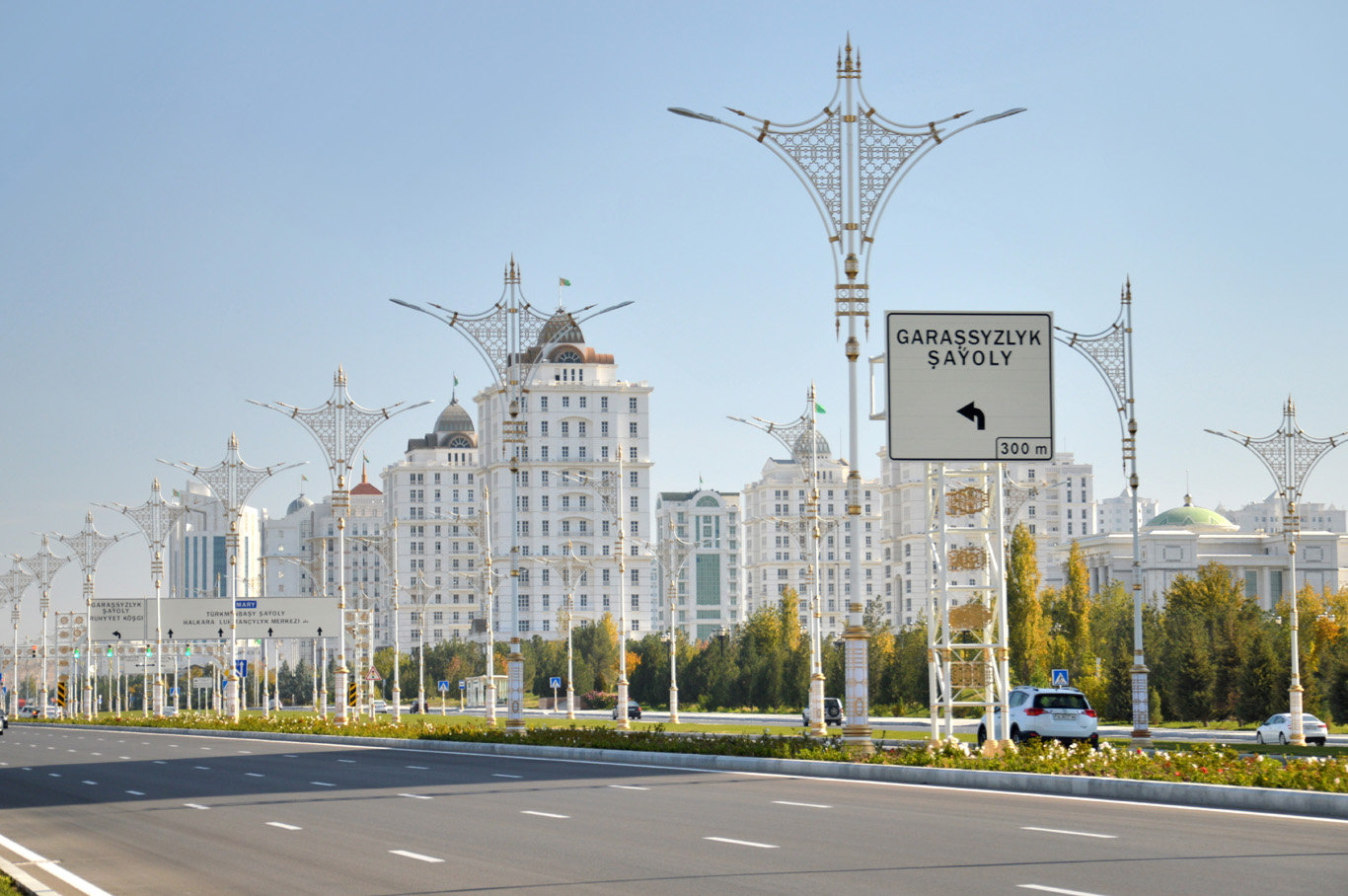 Photo adventurous-travels.com
What is important, not only profitable sales of oil and gas contribute to the economic sustainability of the capital city and the country as a whole. The authorities understand that eventually the resources will run out, therefore, foreign earnings are invested into modern enterprises located near Ashgabat, in particular, into textile mills. Their main products are carpets, this Turkmen staple is well-known worldwide. The engineering plants are the same important because they create thousands of jobs, and produce modern mining equipment, which is actively used both by Turkmen oil workers, and by their colleagues from the Middle East.
Photo adventure.com
Another important economic and social impulse for the state in general and its capital in particular was the holding of the Asian Games in September 2017. Thousands of jobs were created for this large-scale sporting event, and many modern infrastructure projects were built that formed an entire Olympic town - a new landmark in Ashgabat. Modern swimming pools, stadiums, indoor arenas, courts and a monorail, are highly appreciated by many foreign visitors, and to this day have benefited city inhabitants. The construction of such architectural and logistics projects involving international companies and the very fact of hosting such an impressive sports festival, allowed the city and its residents to attract investors and open the country to the world. The economic results of the Asian Games are, of course, difficult to calculate, because such projects are long-term. Successful cases, when sport events provide for comprehensive development, certainly add optimism: for instance, European Football Championship 2004 showed the new Portugal, the Olympics in Seoul in 1988 became a locomotive for South Korea.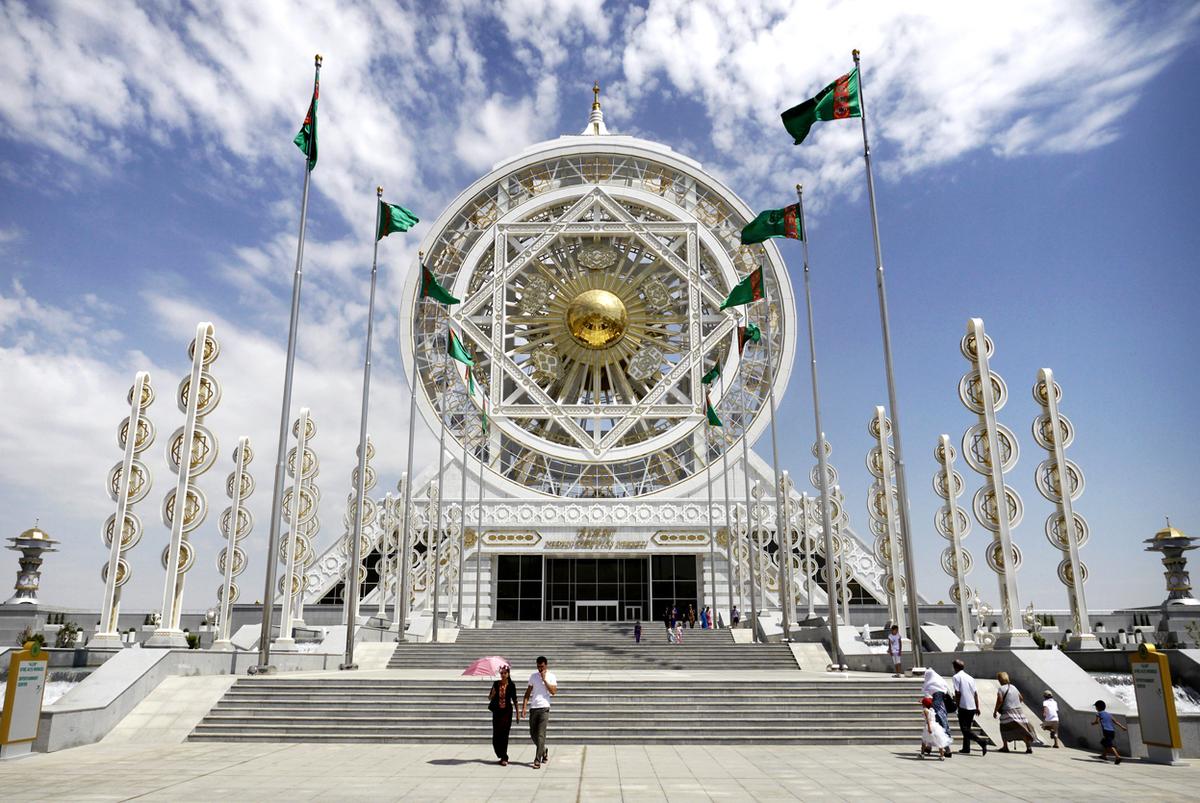 Alem Entertainment Center - Indoor Ferris Wheel. Photo theatlantic.com
Modern Ashgabat residents do not forget about another important advantage of the capital - its geographical location, since it is possible to earn a lot on transit not only during the time of Great Silk Road. That is why now a special role is assigned to the new airport opened in 2016. The Turkish construction company Polimeks created an aerocomplex at the highest technical level by order of the government of Turkmenistan, giving it a fantastic design shaped as a falcon. Three terminals, including a cargo one, almost a four-kilometre runway, convenient logistics and carrying capacity of up to 14 million passengers a year, make the new airport to be the most important regional hub.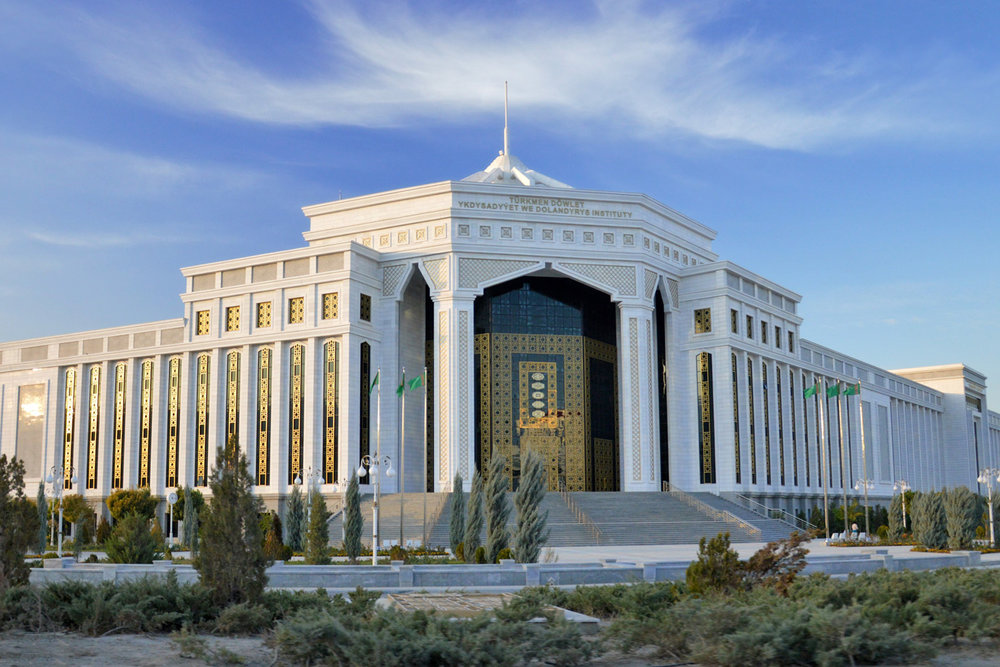 University in Ashgabat. Photo adventurous-travels.com
As you can see, Turkmenistan and its main metropolis with its ideal highways, beautiful air gates and modern services is an important transit point between East and West, and they are actively using it. A legal, intellectual and economic support to this is provided by many firms, international companies, administrative centres mostly located in Ashgabat which is becoming more and more popular every year for tourists and investors, and still remains mysterious.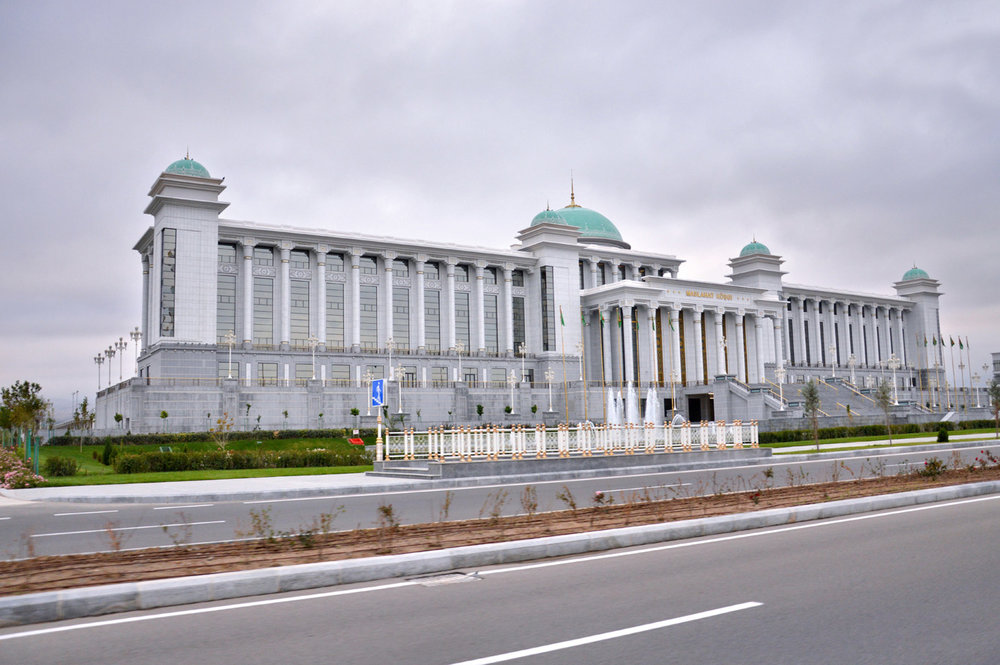 Congress Palace Malahat Kosgi. Photo adventurous-travels.com
Cover photo adventure.com