This is a real service! Japanese taxi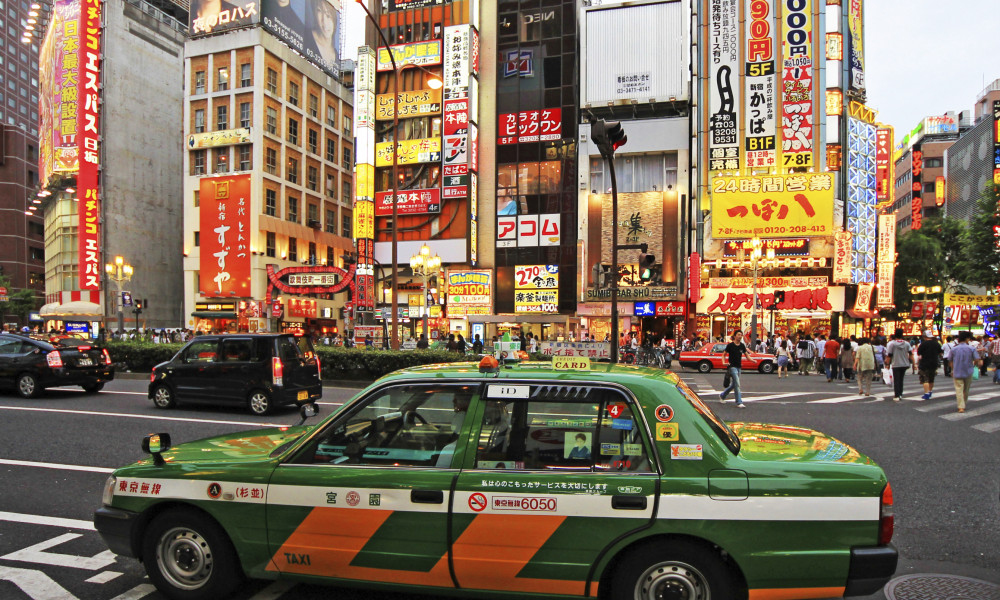 The first thing every tourist shall learn in a country is a transport system. Very often it seems to be complicated and confusing, and it takes weeks or even months to make head or tail of it. OUTLOOK reader Natalia Usenko visited Japan and is sharing her impressions about the most comfortable and safest transport in the world.
The public transportation system in Japan is very well developed and is one of the most advanced in the world. I would like to state that the Japanese transport is very safe, but since the country is constantly exposed to all kinds of natural disasters, the level of force majeure is extremely high. In fairness, I have to mention that every year the Japanese spend tremendous amounts on maintenance of transport safety: advanced designs, various local and national programs, first aid and emergency trainings. There are special guidance systems for foreigners and handicapped-friendly facilities. Also local authorities pay great attention to prevention of theft and other crimes in transport.
The first example of a truly Japanese wow-transportation is a common taxi. To start with, fare is one of the highest in the world, but it is simply impossible to resist temptation of at least a short ride! Often taxi cabs look like used cars. And familiar to our eyes inscription 'taxi' can not be found on them. Instead, as a rule, signages are decorated with all sorts of hieroglyphic symbols, pictures of animals or cartoon characters representing transport companies.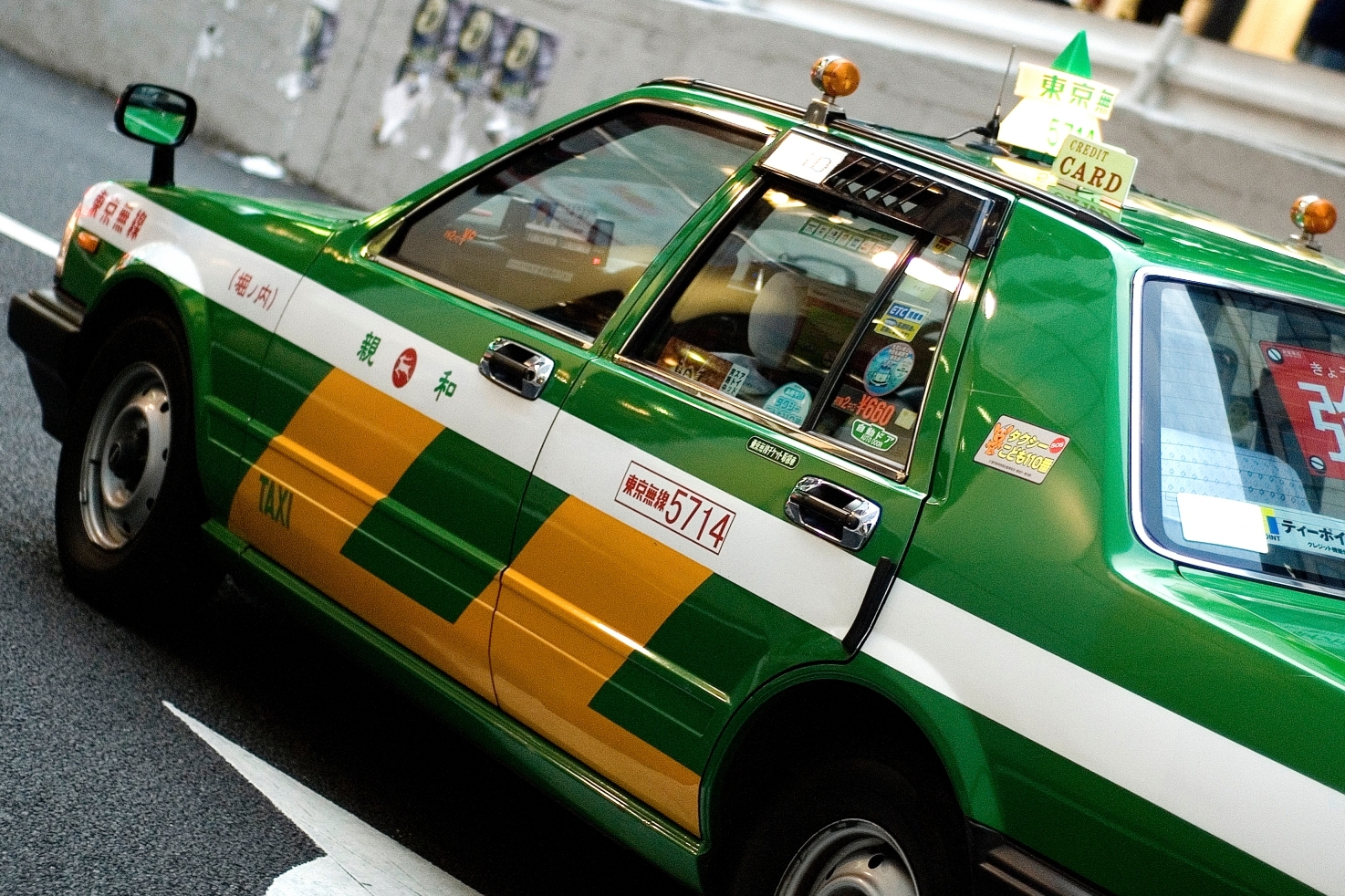 Photo techcrunch.com
Red light 'for hire' illuminated behind windshield means that cab ready to take you in any direction, green light shows that, alas, the cab is servicing other passengers.

To hail a taxi, just flag it down on the street. You are not supposed to open the door by yourself. Although all foreigners do that. The trick is that the door is opened and closed remotely by the driver, so you'd better step aside and wait until it miraculously opens itself before you.
Read also: Venetian type of taxi: gondolas
The main highlight of the car is inside: perfectly clean cabin, white lace seat covers, in addition to first aid kits, there is a TV, different massage mechanisms and even electric shaver. Also inside taxi you can buy gum, cigarettes, water or other beverages. Unusual for us is a display with handouts in the back seat, but there, in my opinion, taxi drivers obviously did not do their best as everything is exclusively in Japanese. A friend of mine told me that there are taxi companies with karaoke system inside cars, though I have not seen it, but from my personal experience I know that sullen passengers are sure to be treated with chocolates.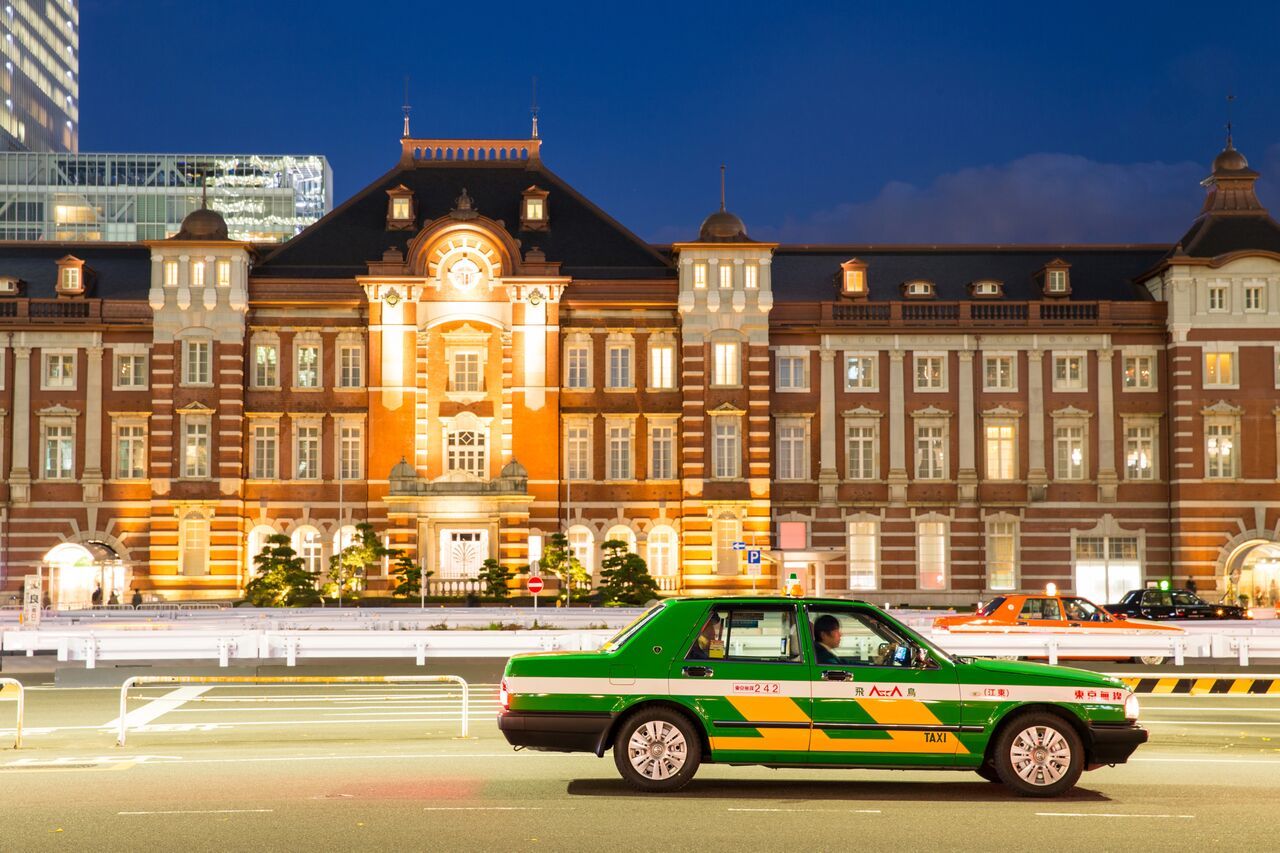 Photo timeout.com
The star attraction of taxis is their drivers who are incredibly polite and courteous people. Almost all of them are men and – attention – they are dressed immaculately. In general, the role of uniforms in the country of Raising Sun is very multifaceted and deep. People really care much about their work overalls, keep them clean, and it seems that the dirtier production is, the cleaner worker looks. Japanese taxi driver always has a white shirt, vest, trousers, jacket, tie; also he is wearing a cap and white cloth gloves. In this uniform, driver rather looks like a ship captain or pilot of a civil Boeing. In a word, it is impressive, especially for those who use this means of transport in Ukraine.
In Japan it is not easy to get a job as a taxi driver. As I was explained, first of all, applicant has to obtain a license and to have 10 years of driving experience without a single accident. Then applicant must pass a difficult exam on the city geography. After all that have done successfully, one can obtain a license to carry passengers.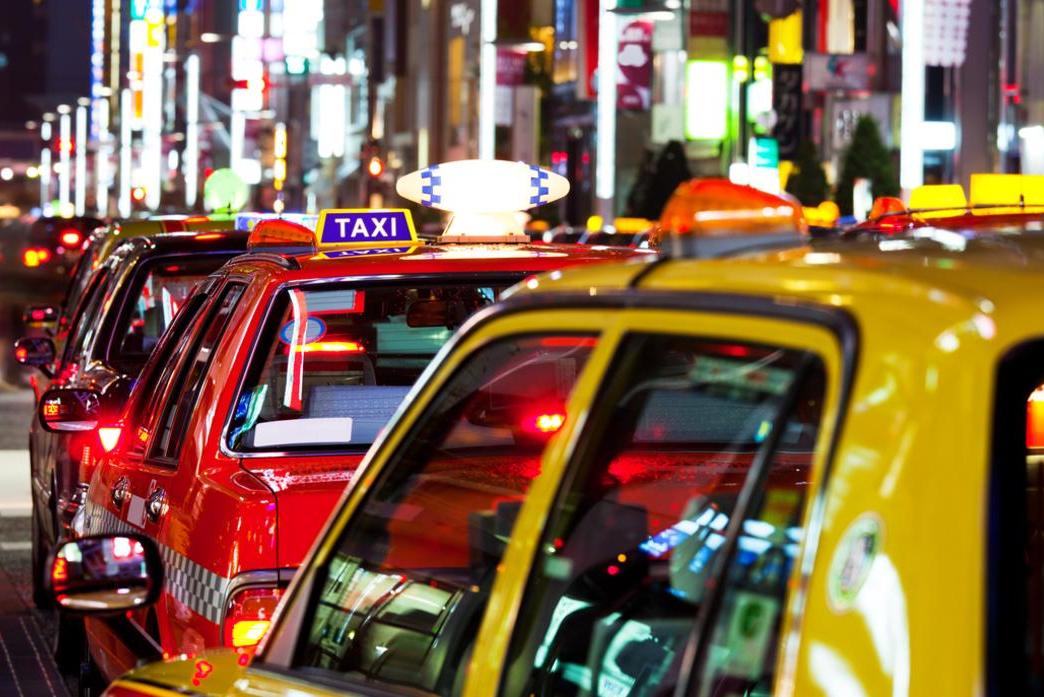 Photo escape.com.au
Taxi drivers suffer more difficulties from peculiarities of Japanese urban planning. Sneaky streets of some cities got into legends, but it is not the worst: numbers are assigned to buildings depending on order of their date of construction. In combination with frequency of earthquakes, we see that house number 1 can be in the middle of the street adjacent to number 30 and opposite number 25. There is no logic in it, so navigating the city is very difficult. My advice is always to take with you not only the address, but a small map which indicates the location of your desired object.

If you did get lost, you can only be rescued by courteous taxi drivers, as they have superb knowledge of the city, it sights, buildings, hotels. Moreover, they are well informed about currency exchange rates, traffic jams, results of horse races and sport matches, schedules of trains and flights, performances, exhibitions. And they are always on the alert when popular nightlife spots and restaurants close or open. There is only one problem: they are willing to share with clients in Japanese only. They do not speak even a word of English.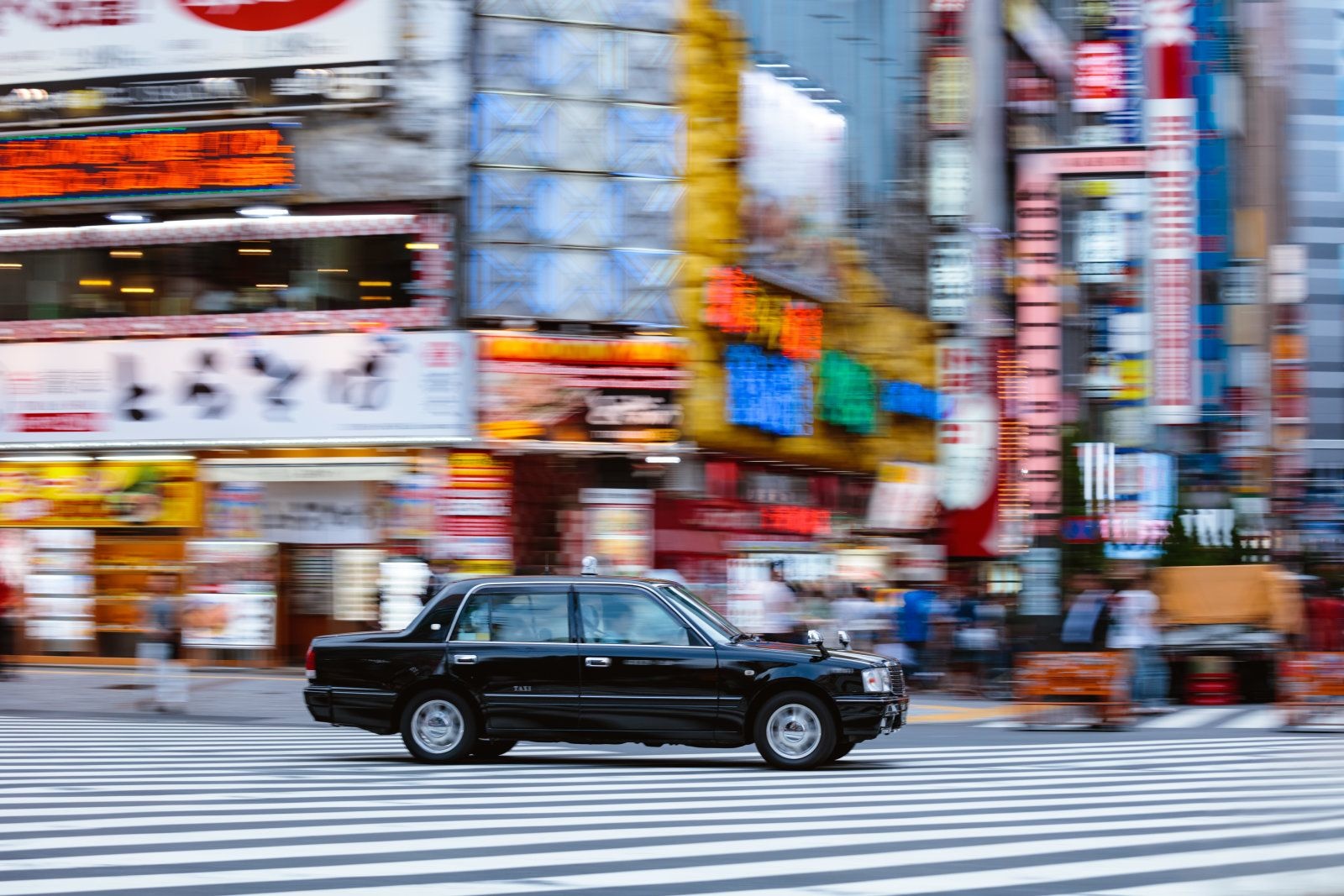 Photo engadget.com
The representatives of this profession collect all the news in order to circumvent colleagues. Competition in this field is very high and rivals have to come up with different marketing gimmicks to attract customers. For instance, in Japan there are taxis with female drivers only, and their policy is to carry women. Men, if they are not 3 years old, are not allowed to enter this female kingdom.
Japanese acquaintance told me about another interesting service designed for senior citizens, pregnant women, and those who aren't really in a hurry and prefer a leisurely ride. The idea is that passenger can ask driver to drive slowly by pressing a special button inside the cabin. Not accidentally those taxis have turtle image on board, and so far they operate in the city of Yokohama only. This deliberately slow taxi has been steadily growing in popularity, so I will not be surprised if they invade the country soon.
Read also: Taxi in New York Style

Separately, I would like to dwell on driving culture. The Japanese in general are very law-abiding citizens, it is evident not only in fair tax payments, but also in how they drive their cars.
Driving in Japan, I would say, is very polite: no one is trying to cut up or overtake each other; it is an honour to give way or wait. Interestingly, one gets impression that signal is completely absent in Japanese cars. While driving, drivers do not talk on the phone, do not smoke, do not lead vehicle with one hand waiving the second one in the open window, and of course, they do not violate traffic signs, road markings and speed limits. According to rules, three passengers only can get into back seat, exceptions are very rare.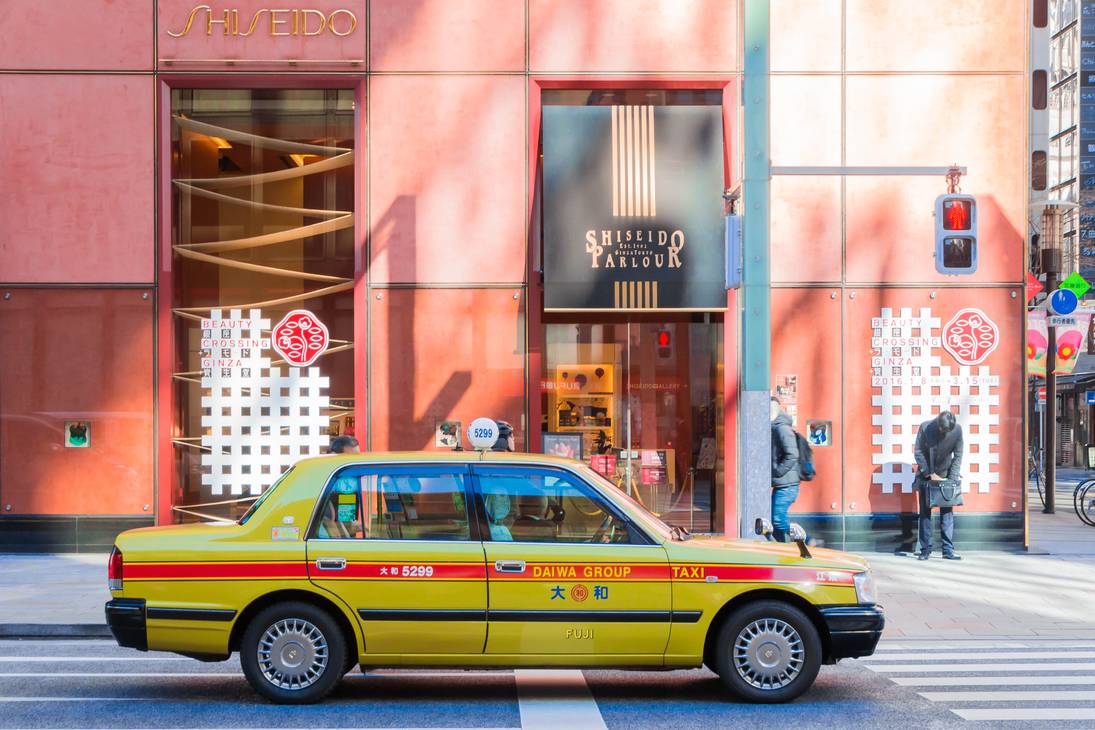 Photo deviantart.com
I must say that taxi is quite popular means of transport in Japan. Japanese joke that streets of Tokyo are jammed only because of taxi drivers. This demand is due to the fact that there is no point for capital residents to own a car. Japan has an efficient public transportation network which is very accessible, comfortable and convenient in terms of location and velocity of moving through the city. Owned car is costly, and it is not matter of purchase, but of its maintenance: very expensive and limited parking, especially in the afternoon, toll roads and heavy fines for violations.
And I would like to discuss a system of fares. Please do not tip the Japanese, regardless of how much comfortable you feel in a taxi, or anywhere else! It is not in their culture and is likely to make them upset but not happy. The cost of service is already included in final price which is, believe me, is very high and automatically increases at night and in bad weather. Taxi fares can be paid both in cash and with credit card, as virtually all cars are equipped with special terminals. For those who do not spend their own money, but, say, the employer's, taxi driver will definitely give a check. Among the major Japanese companies it is customary to provide special tickets to employees, something like our prepaid fare cards, which shall be presented to driver on arrival to destination.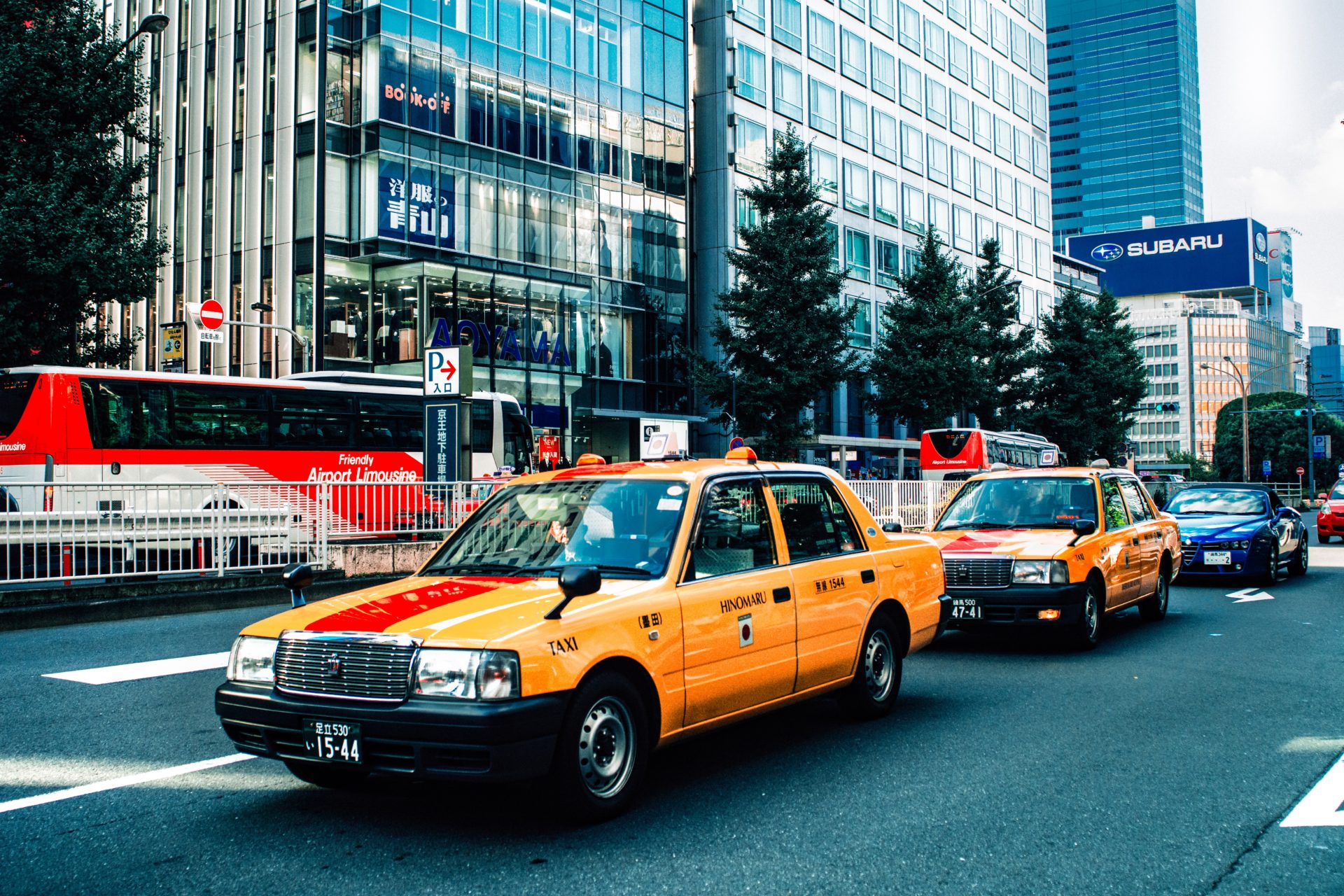 Photo faqjapan.com

Getting out of the taxi, do not forget to take a business card with driver's name and cab number. It may be useful in case you left something in the cabin. By calling the telephone number, you always get left thing back. The only detail is you need help of Japanese-speaker, as I mentioned, do not count on your taxi driver speaking English.
Read also: Rickshaw: More than just a bike taxi

Thus, a trip in a Japanese taxi for Ukrainian traveller is a fascinating tour, rather than the usual way to get around the city which I strongly recommend to everyone who is going to Japan. Such an adventure is perfect for numerous discussions with your friends. In addition, you will experience the full flavour of Japanese culture and feel like truly civilized man living in the 21st century. Well, if you're an entrepreneur looking for new business opportunity in your country, the Japanese taxi is certain to be your inspirer. And who knows, maybe in the near future my story would not be so surprising.
Cover photo japantimes.со.jp