Tasty Japan: Give the country a try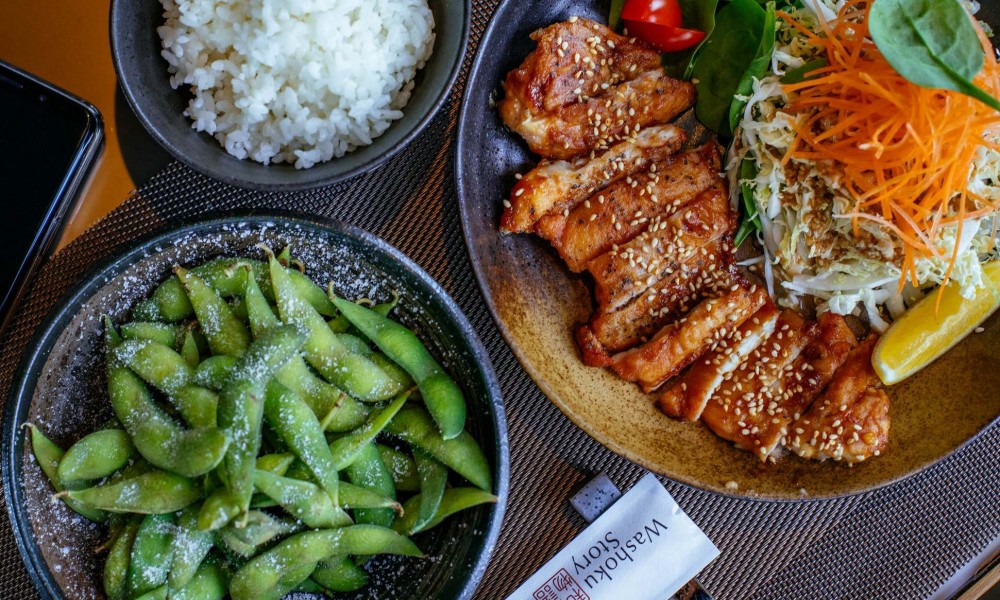 Ice cream with a taste of horse meat, pickled insects, fish with deadly venom, etc – Japanese cuisine has things to surprise, amaze and shock you with. And truth be told, enumeration of these dishes doesn't help my appetite at all. But we are not after exotic stuff. True culinary tourism is an attempt to comprehend mindset and feel national distinctive color through traditional cuisine – not try most exotic dishes.
Parts of people's souls, its history and culture are actually concentrated in national dainties. And Japan for Europeans is a different world of some kind, exotic and alluring. Its traditions and culture are totally strange and therefore so interesting. National Japanese cuisine wins continents with exceptional success, where now and again restaurants in the spirit of this country get opened. However those turn out to be only distant echoes of a true Japanese cuisine, adjusted to our circumstances. Therefore to really taste Japan one should try traditional dishes of its national cuisine, so to say, straight from the tin.

Sure enough, dishes that cannot be tried in any other country of the world would be picked to fit such a purpose. In this respect in Japan there are things to relish because its authentic cuisine is special even when compared to closest Asian countries. Besides, not just food itself but also ways of serving and consuming it, which unveil mysteries of enigmatic eastern soul, are what interest us.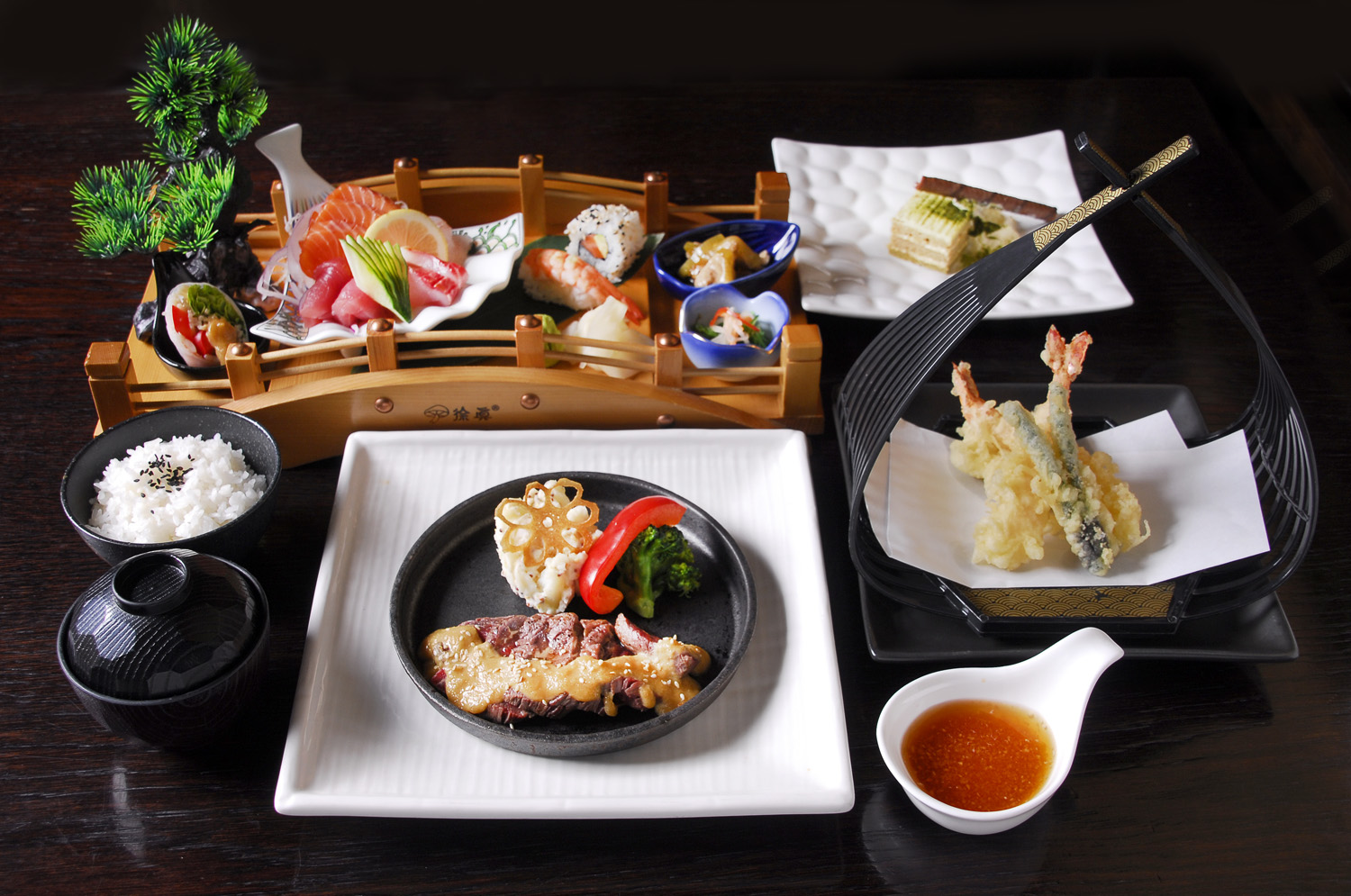 Photo newpix.ru
National Japanese cuisine is a separate philosophy. It begins with respect and reverential attitude towards food itself aimed and maximum preservation of its initial state. Each meal for a Japanese is a special deliberate ceremony therefore beauty of serving dishes is as important there as gustatory qualities. Also, "at the helm of Japanese table" there are demands to healthiness of food. It is thank to this that the Japanese live long lives and preserve vigor and abilities of high performance at workplace.
Let's begin our culinary tour around the Land of the Rising Sun with a dish that has become its symbol. Sushi – what seems to be nubbles of rice with seafood stuffing. But you hardly know what it is. Things served at sushi tories scattered around the world only vaguely resemble the taste of a real sushi. This is a distorted version of "Japanese nubbles".
True sushi ("susi" in the source language) must be cooked of raw seafood only. Therefore even when in Tokyo don't rush to try sushi at a restaurant with flashy sign boards in the centre of the city – these are visual effects for naive tourists. According to the Japanese, sushi can only be cooked in proximity to sea. Far from sea sushi are cooked with violation of rules and also aren't as fresh as they are supposed to be. But selection of raw seafood isn't everything. Special kinds of rice subject to proper treatment are used to make sushi. At that export of Japanese rice is strictly limited and that's not to mention that rare chefs manage to master secrets of its proper cooking. So here is another prove that no true sushi can be bought anywhere in our area a priori.
Perfect authentic sushi in Tokyo one can only have at Tsukiji port. Large fish market and numerous sushi restaurants are located there. A visit to the market itself can also become an offbeat entertainment - you can find nearly every seafood product you can think of and at such low prices. But for a good take one has to wake up with the sun. The market operates from 4 a.m. till 1 p.m.
One of the best restaurants at Tsukiji is Sushi Dai. They get fish directly at the port at night therefore you should book a table there for the morning. Address of Tsukiji Market: 5-2 Tsukiji, Chūō-ku. And keep in mind: everything is closed and sealed on weekends (that is every Sunday), on national holidays and also on second and fourth Wednesdays of each month.
Sushi-repast, contrary to serious attitude of the Japanese towards food, isn't distinctive for being especially ceremonious. And we find explanation to that in the origins. Sushi is food that samurai invented during the Edo period (1603 - 1868). Though dictatorship regime gained roots in Japan in those times, in the history of the country the Edo period is marked as an era of spiritual heyday. It was in those years when national idea emerged and got shaped and literature was in its golden age. Governing class back then was military social group - samurai. And it is them that we owe emergence of sushi to.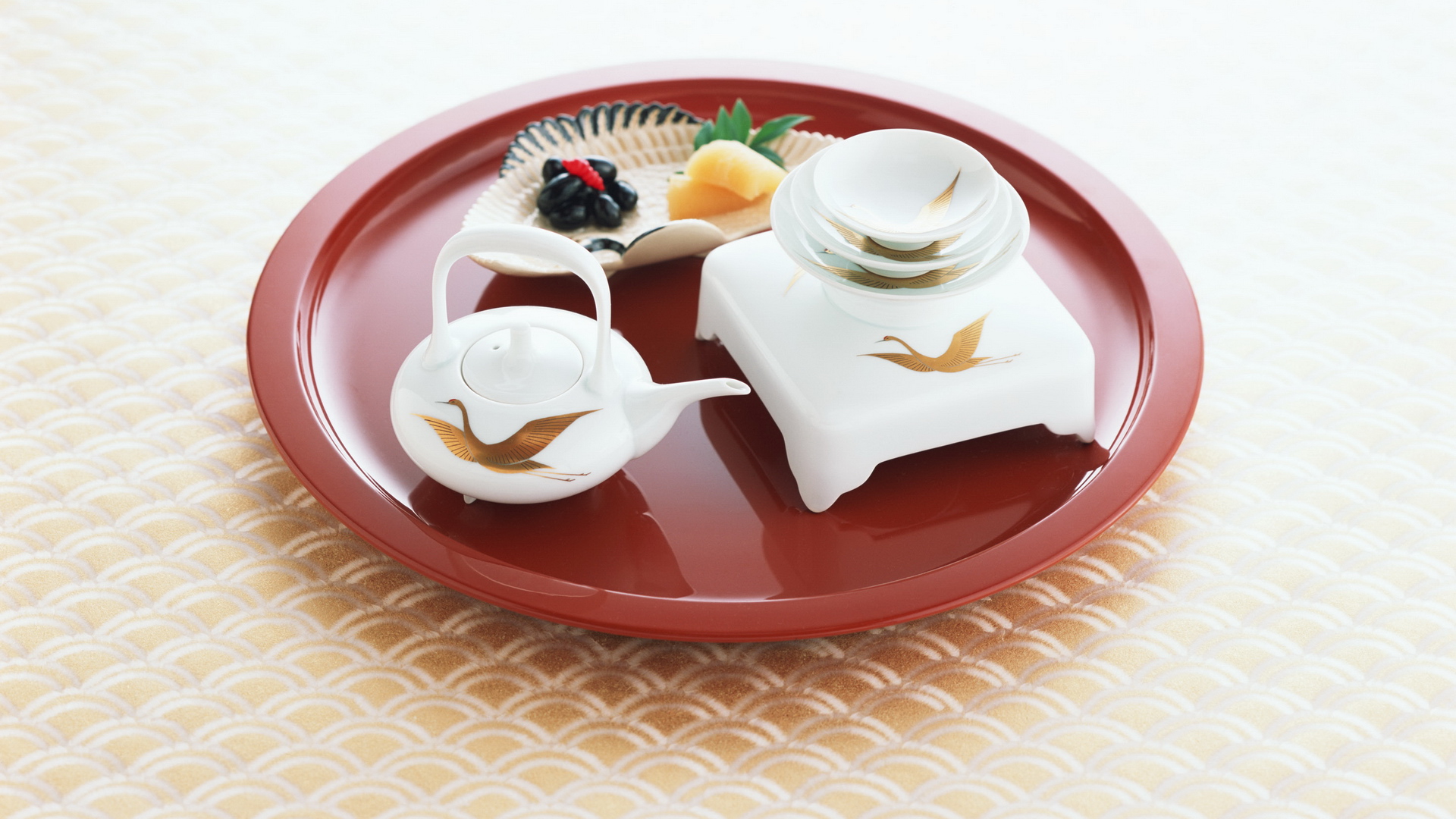 Photo hstatic.cntraveller.ru
Samurai, who were always ready for a fight, had no time for luxurious feasts. Therefore they managed to cook a healthy snack to eat it nearly a-going and get full instantly. And those were world-famous sushi – some sort of ancient Japanese fast food.
Japanese etiquette discriminates woman in this respect a bit. We are supposed to eat all kinds of sushi and sashimi only with special chopsticks (they are called hashi) while men have a right to choose and should they feel like it they are allowed to take "sacred" food directly with their hands. Rolls, that aren't in fact that popular in Japan, are eaten only using hashi. But most importantly, one should hold a sushi by an edge and dip into sauce with the side where fish is otherwise even due to such a trifle taste would be hopelessly spoiled.
The Japanese can turn a blind eye on a breach of etiquette but there is no way they would forgive distortion of taste of food they have reverently cooked for you.
A must-visit spot on a Japanese culinary tour must be a luxurious restaurant. Because, contrary to popular misperception that Paris is culinary capital of the world, Tokyo is one in fact, should we judge by number of Michelin stars. True, in no other city of the world can one find as many high-end restaurants. And Nihonryori RyuGin is perfect in this respect.
Culinary critics are frequent guests there. Many of the restaurant's dishes make it to top-lists of world ratings. Like, for instance, wild duck with straw flavor. World's best sashimi are also served there – those are eel sashimi from chef. You also won't be wrong to order any of the sets.
Nihonryori RyuGin is a small restaurant, modestly hidden on the corner of Roppongi (most fashionable district of Tokyo). With its location alone RyuGin unveils another facet of Japanese nature – highfalutin has nothing to do with true posh. This establishment won't surprise you with extravagant interiors: everything is executed pretty simply yet exquisitely.
Dragon is some kind of a symbol of the restaurant (Ryu means dragon). Therefore its gem is most rare collection of plates in classic national style depicting dragons. It is private property of the chef of the restaurant.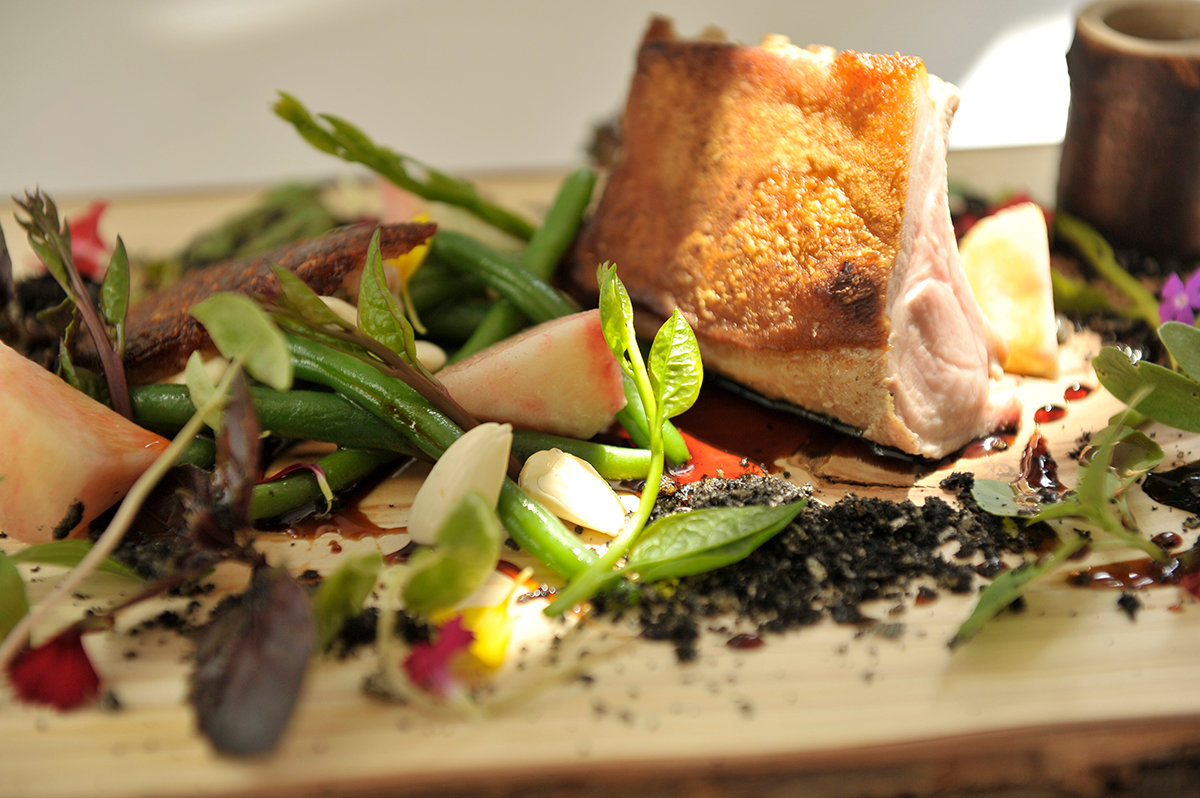 Photo hstatic.cntraveller.ru
The chef himself, Seiji Yamamoto is a global celebrity. And the exact thing he is famous for is that he skillfully develops traditions of classic Japanese cuisine by modifying them. Seiji's dishes constitute reflection of history and future glory of cuisine of Japan. Mr. Yamamoto considers it a symbol of his country's richness and dishes of raw and non-treated ingredients – a festivity. And he personally is happy that he has an opportunity to select best of them in order to create dainties that his country can be proud of. And he promises that you'd become utterly speechless due to amazement merely upon sensing aroma of those dishes…
Address: Side Roppongi Bldg, 1st Floor 7-17-24 Roppongi, Minato. Technical nuances. The restaurant is pretty small so in order to get into it you should definitely book a table in advance. Order a la carte (free selection from all dishes in the menu) is available limitedly – merely half an hour a day from 21:00 to 21:30.

Upon learning basics of Japanese cuisine, you can try some extreme exotic. Dishes of fugu fish is a true culinary extreme. It contains lethal venom that gets eliminated in the process of cooking therefore your life depends on quality of cooking. To try fugu, choose restaurants that have special license.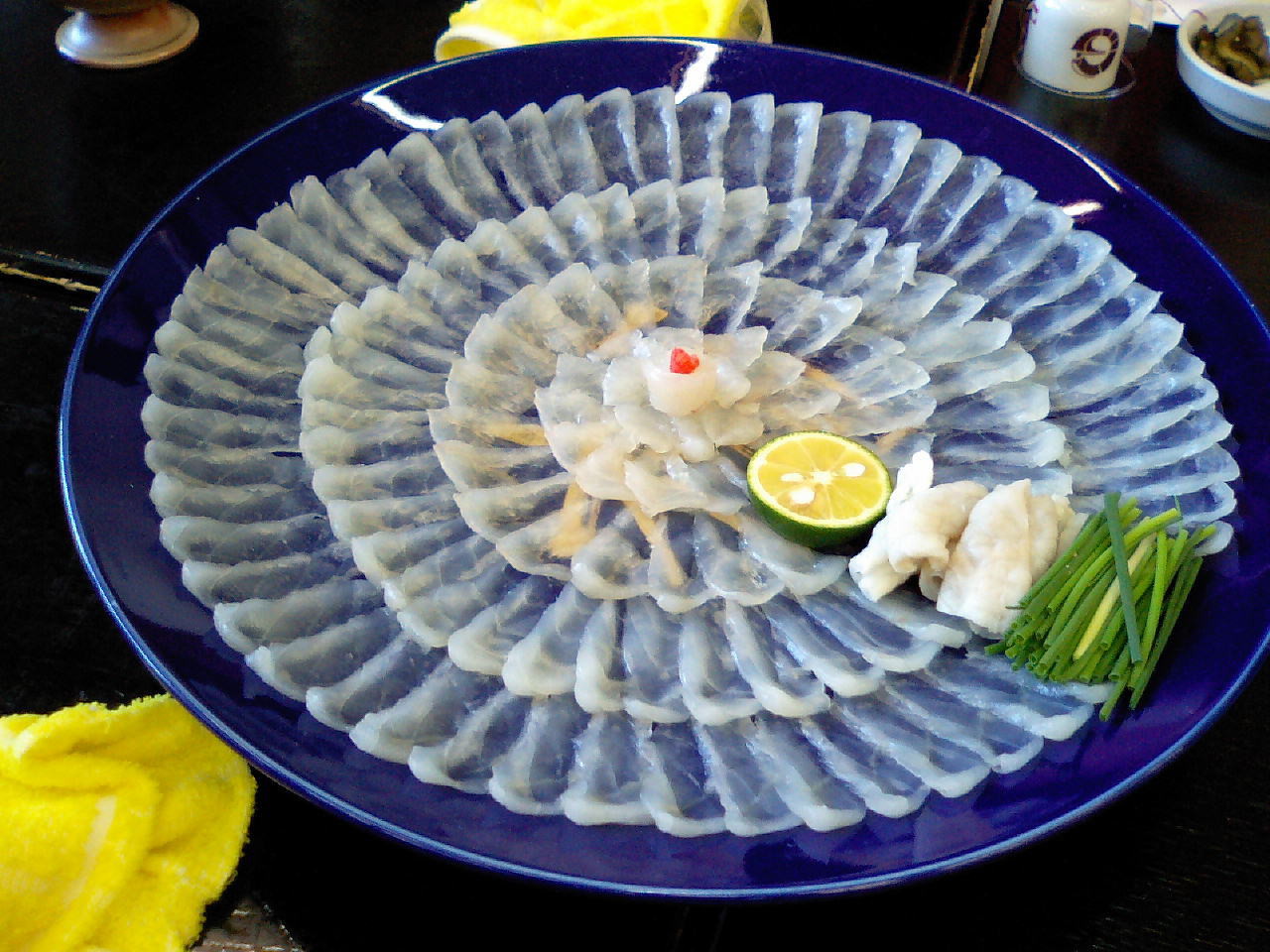 Photo uberchef.ru
Among other exotic dishes there are pickled insects, confiture with sugar and bee larvae, fried locusts in soy sauce, crackers of rice and black wasps, etc. Sure enough, have a nip of sake over you meal. It is in fact transparent rice wine, not vodka.
Culinary trip around Japan won't be complete unless you visit tea ceremony before leaving. It can be compared to a performance that has soaked in not just cultural traditions of the Land of the Rising Sun but also religious perception of this world of Buddhist monks. So this isn't just tea drinking it is some sort of meditation practice that for a European tourist would become a true Eastern performance and a relish for soul.
Events of this kind are held in numerous establishments but authentic ones – at special tea houses. But a way of an ordinary tourist to such many-hour chamber ceremony is restricted. Instead every willing one is invited to a Grand Tea Ceremony held every year at Tokyo Architectural Museum. It is a fest of some sort that unites all tea schools. Events last for two days and are held in the middle of September.
Another item on the list of a culinary trip to Japan is culinary festivals. They are held in autumn-winter season. In October there is a fest of amazing mushrooms. December is the time for New Year dainties exhibitions, different variations of those are cooked there from rice. And February is the time for "beans entertainment" in order to scare away evil spirits. These vegetables symbolize happiness in Japan.
Cover photo photo pexels.com