In Kyiv the official reception in honor of National Palestine Day has happened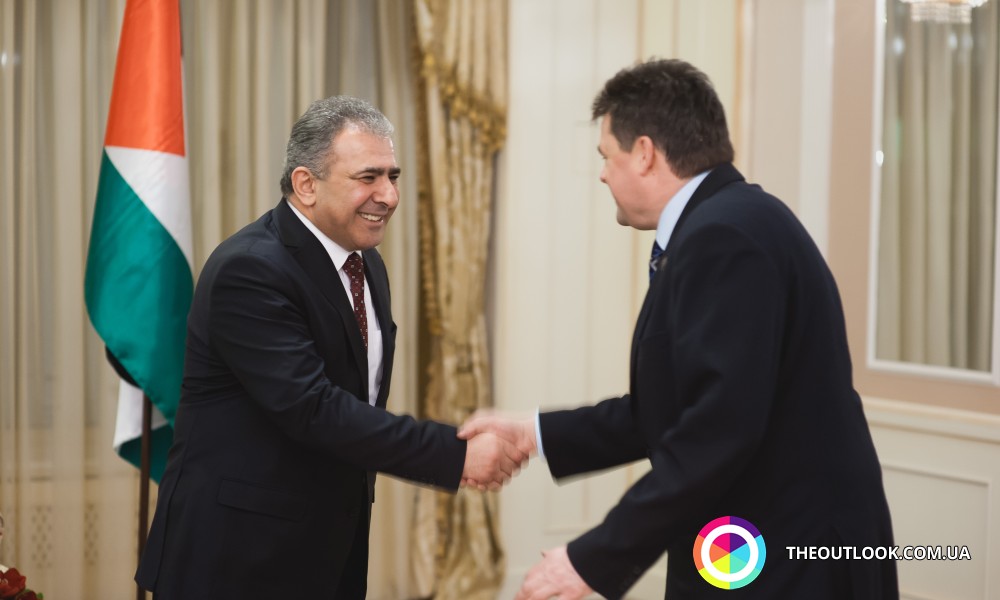 In Kyiv the official reception dedicated to the National Day of Palestine happened organized by the embassy of this state to Ukraine and personally Ambassador Extraordinary and Plenipotentiary Mohammed Al Asaad.
Starting the event, Mr Ambassador greeted all the guests and remarked that Palestine highly appreciates the common efforts of both our countries in the development of bilateral relations, the last of which were political consultations, the visit of Minister of agriculture of Palestine, and attendance of Palestinian art teams taking part in the arrangement of Palestine Culture Day in Ukraine.
'We wish to Ukraine safety, stability, benevolence, prosperity, and unity of its territories. Let me express the gratitude to Ukraine which has always been staying near the Palestinian nation. Let me one more time congratulate and gratify you for the presence at this holiday which gives you hope for the prospective future', the Ambassador acclaimed.
Mr Asaad shared success of Palestine state with the guests as well: 'Today we accept the legislative acts which help to encourage the investments and create strategic companies where Palestinian investment fund collaborate with the international and Palestinian investors. The most important sectors which we develop for increase of production are agriculture, energetic, renewable energy sources, natural resources, telecommunications, information technologies, infrastructure, transport, growth of real estate sector as well as tourism'.
As Mr Al Asaad said, they succeeded in launch of manufacturing districts in the cities Jericho and Bethlehem, one more manufacturing zone in Junín under the auspices of Germany and Turkey. Moreover, they are continuing work over development and expansion of manufacturing city Gaza under the support of European Union. For the expansion of opportunities of young people the foundation of the first technological park in Palestine was put under the support of government of India in university Birzeitu, now the work is going along with the authorities of South Korea.
The colleagues of Ambassador came to express their respect and congratulate with the National holiday, particularly, the heads of diplomatic missions of Uzbekistan, Algeria, Bulgaria, Lebanon, Kuwait, Qatar, Saudi Arabia, Tajikistan, Iran, Malaysia, Sudan, Macedonia, Syria, Turkey, representatives of diasporas, church, community, and mass media.
Look at our gallery how the event was going: