The Ambassador of Palestine organized reception in honor of International day of solidarity with Palestinian nation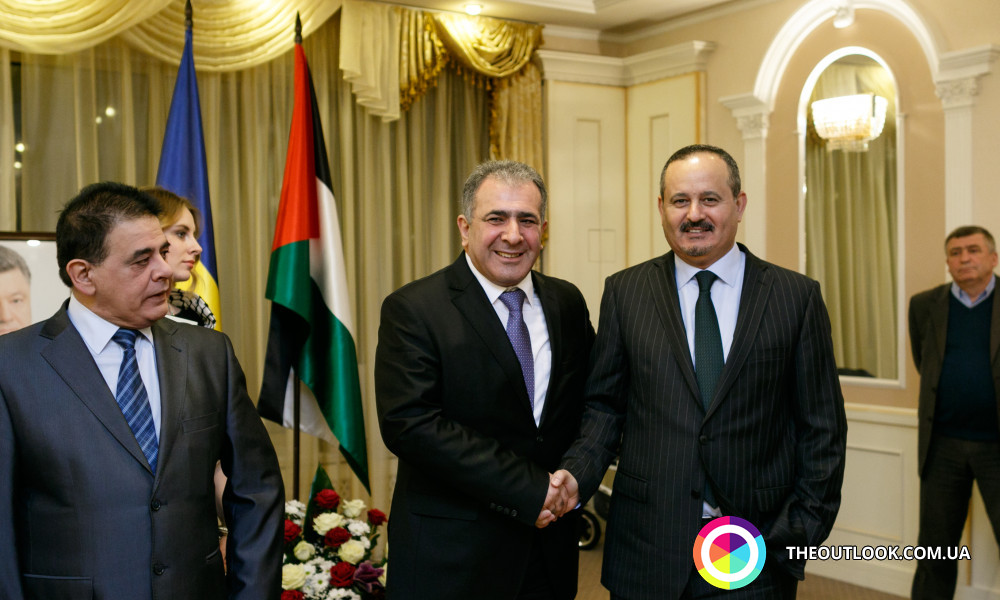 In the capital of Ukraine the diplomatic reception organized by the Embassy of Palestine to Ukraine was organized. It was coincided to one of the most important national holidays in this country.
The event was visited by the Ambassadors Extraordinary and Plenipotentiary of Tajikistan, Turkmenistan, Morocco, Saudi Arabia, Qatar, Kuwait, Uzbekistan, Pakistan, Malaysia, Syria, Iran, Algeria, Serbia, Macedonia, Brazil, Cuba, Turkey, India, representatives of Spiritual Directorate of Muslims of Ukraine, social organizations, etc.
In the greeting word Mr Ambassador Muhammed Al Asaad congratulated his compatriots with the holiday, told about its significance for his native country and gratified all the guests of the event for visit.
International day of solidarity with Palestinian nation is celebrated a day before, on the 29-th of November. This event was set in 1978 in accordance with the decision of General Assembly of United Nations. This date was chosen not accidentally being quite important for Palestinean nation. Verily this day in 1947 General Assembly accepted resolution 181 (II) that became known as the resolution of United Nations on partition of Palestine.
In the headquarter of United Nations in New York the Committee on the Exercise of the Inalienable Rights of the Palestinian People annually carries out the special meeting on the occasion of International solidarity day. The department on the rights of Palestinians of United Nations Secretariat also every year publishes the special leaflet with the texts of announcements and messages made and received on the occasion of International day of solidarity.