The fourth meeting of graduates from International Relations Institute in Kyiv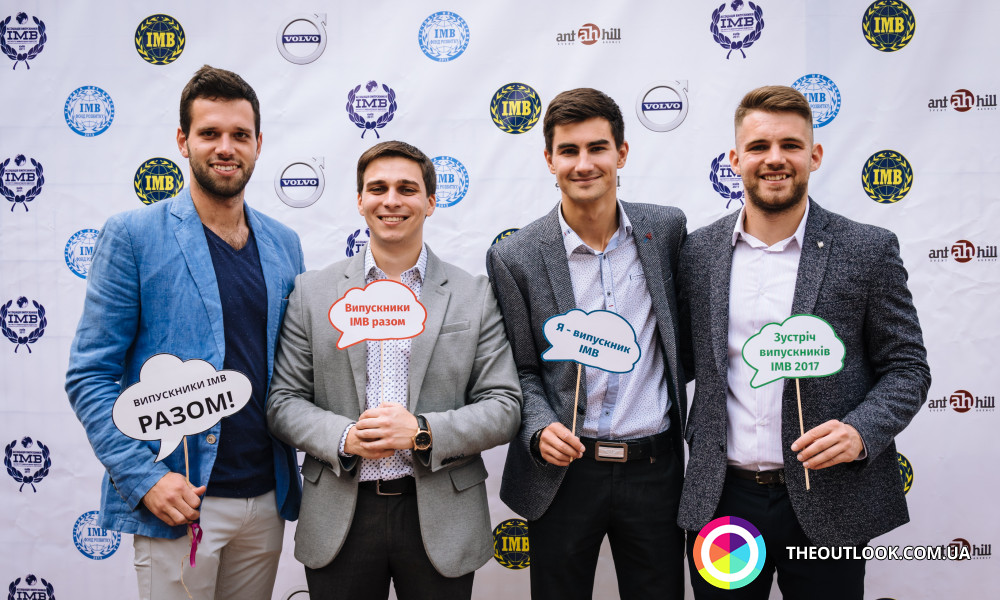 On the 16-th of September it was a great event that united graduates and tutors with the love to the high educational establishment and warm recollections on the time spent together.
The organizers of the holiday Fund of international Relations Institute Development with the support of International Relations Institute Graduates Associations prepared exciting and bright program that was quite intensive. At first, the guests found themselves on the photos saved in the archives of Alma Mater. The stated installation gave a chance to see the missed nuances and condition at the shots. Nearby, in the fan-zone it was a possibility to take new memorable photos so as to save them for the upcoming meeting.
The festive concert program was started by the ensemble 'Zernyatko' with the bright dances. The connoisseurs of the art had a chance to savor picture vernissage in the lecture hall or attend the the breath-taking show-rooms of gifted Ukrainian designers. The various contests helped to return to the years of studentship and gave enthusiasm to all the participants. Certainly, the visitors spent alion's share of time socializing with each other making up for the lost time in the life of has-been friends.
The growing generation of high school graduates saw bears, while the mini-zoo gave admiration and delight, the show of soap sud made overjoyed, the robot had fun, and a lot of people were immersed into the braiding from Gbar, etc. The leader of the holiday was the graduate of International Relations Institute Andrey Djedjula.
The twist of the event became the concert of the gifted institute audience members and unrivaled holiday cake.
The important accent became a charitable auction carried out by the Fund of Development, particularly, that is the charitable organization that united pride and joy of many nations connected with International Relations Institute. The organization that has been existing since 2013, April, is intended for the saving of the untouchable capital with the purpose to establish financial independence of the Institute, strategic development and independence of economic and social changes.