We were there: Portugal is a place for romantics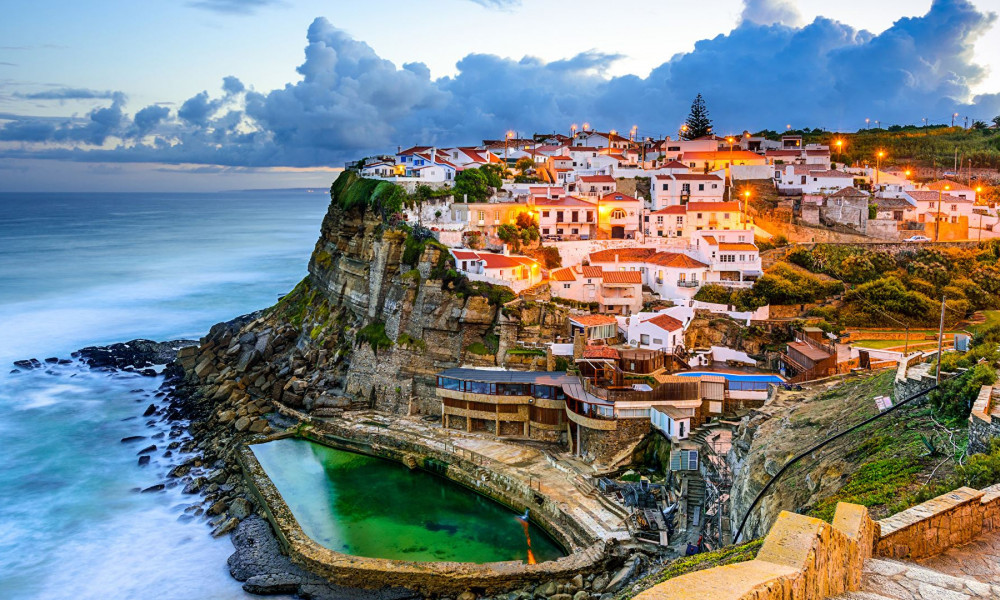 Elena Shikita, a graphic designer, having once visited friends in Portugal, fell in love with this wonderful country so much that she decided to go back and spend the winter there. Staying in the small town of Cascais, she enjoyed the beauty, delicious food and, of course, the gentle sun of this South European pearl. Lena shared her impressions with us...
...and also gave a lot of practical and interesting advice to future Portuguese tourists!
The more I stay in Portugal, the more I fall in love with this country...
Initially, I was most impressed by the distinctive combination of architecture and nature, especially the ocean. Palaces, neat houses, buildings that look like mini-palaces represent he architecture of Cascais. On the background of nature untouched by man, it looks simply magical. What about such noble architecture? Real aristocrats lived here. There are few or almost no skyscrapers in Cascais (at least I did not see any) therefore it is always light. When the sun rises here and sets over the ocean it seems to me a very beautiful sight.
Portugal is a small country. Everything is close to each other here. Cascais ends and Estoril begins. And after that is another town.
Locals call Cascais a rich city. It is quiet and calm here, absolutely no fuss ... As for me, in winter there is a little lack of drive!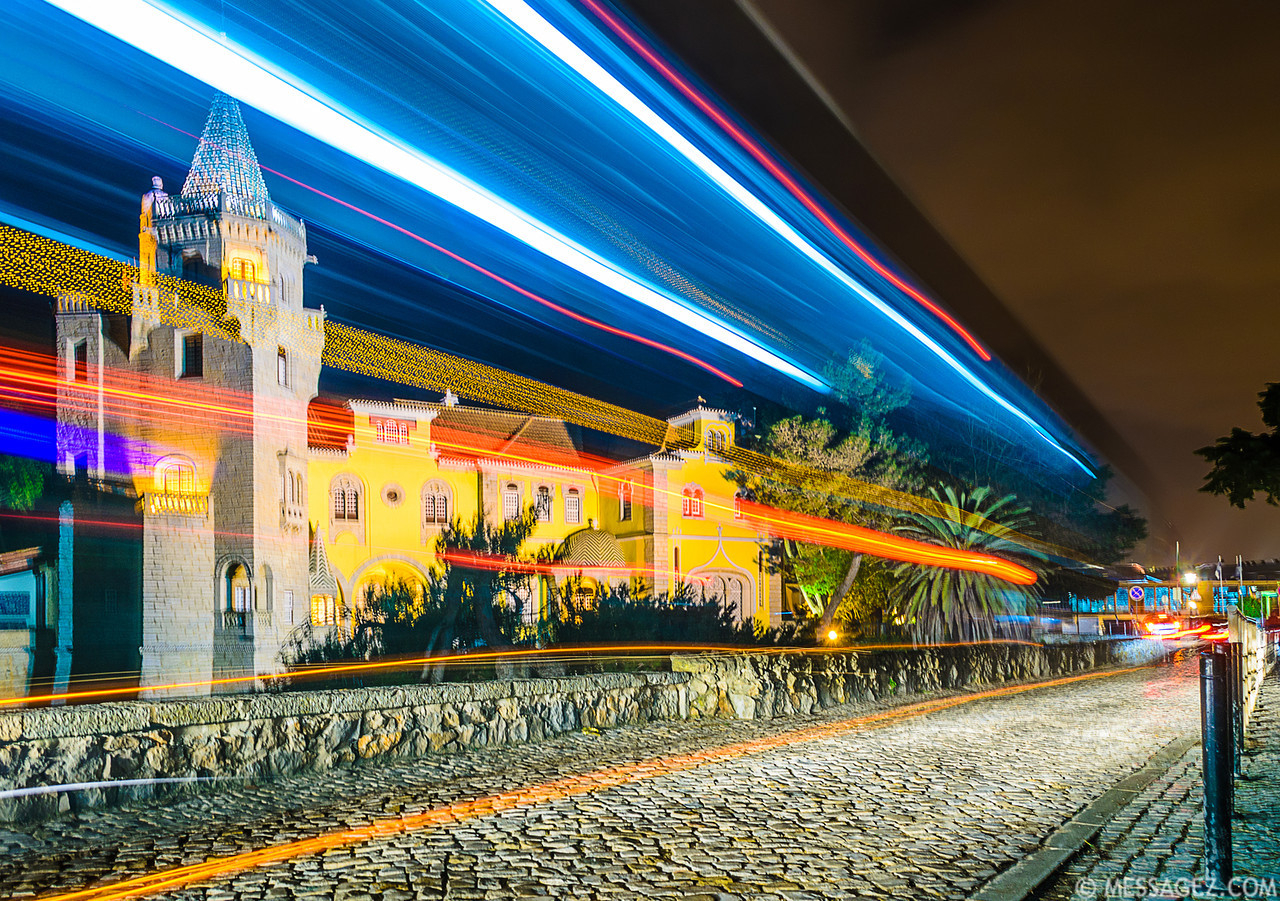 Photo messagez.com
Climate: spring instead of winter
I think this is one of those places where it is best to spend winter. January is the coldest and rainy. Basically every day reminds our spring.
Mentality: smiling through cigarette smoke
Locals speak English, but not all of them - mostly young people and businessmen. The Portuguese are smiling and cheerful people. They love holidays, delicious food and wine. They drink wine for breakfast, lunch and especially for dinner. And the Portuguese love to dance. They move their hips! perfectly
Portuguese men are as beautiful as gods. I have never seen so many beautiful men at once! Their special feature - they promise a lot, but, naturally, do nothing. So you need to keep your wirs about one to avoid being captured by those brown eyes. There are a lot of smokers in Portugal. The Portuguese are big fans of cigarette smoke. Tobacco products are inexpensive. There are many Ukrainians here - you can hear a familiar speech often on the streets. There is even a shop "Berezka". And there you can buy almost everything: seeds, sauerkraut, sour cream to borscht, bagels, beer.
National cuisine
Portuguese cuisine consists, of course, of seafood which is fresh and incredibly tasty. Almost to all dishes garlic or onions is added. So, if you have a date or just do not like it, it is better to clarify about the ingredients of the dish.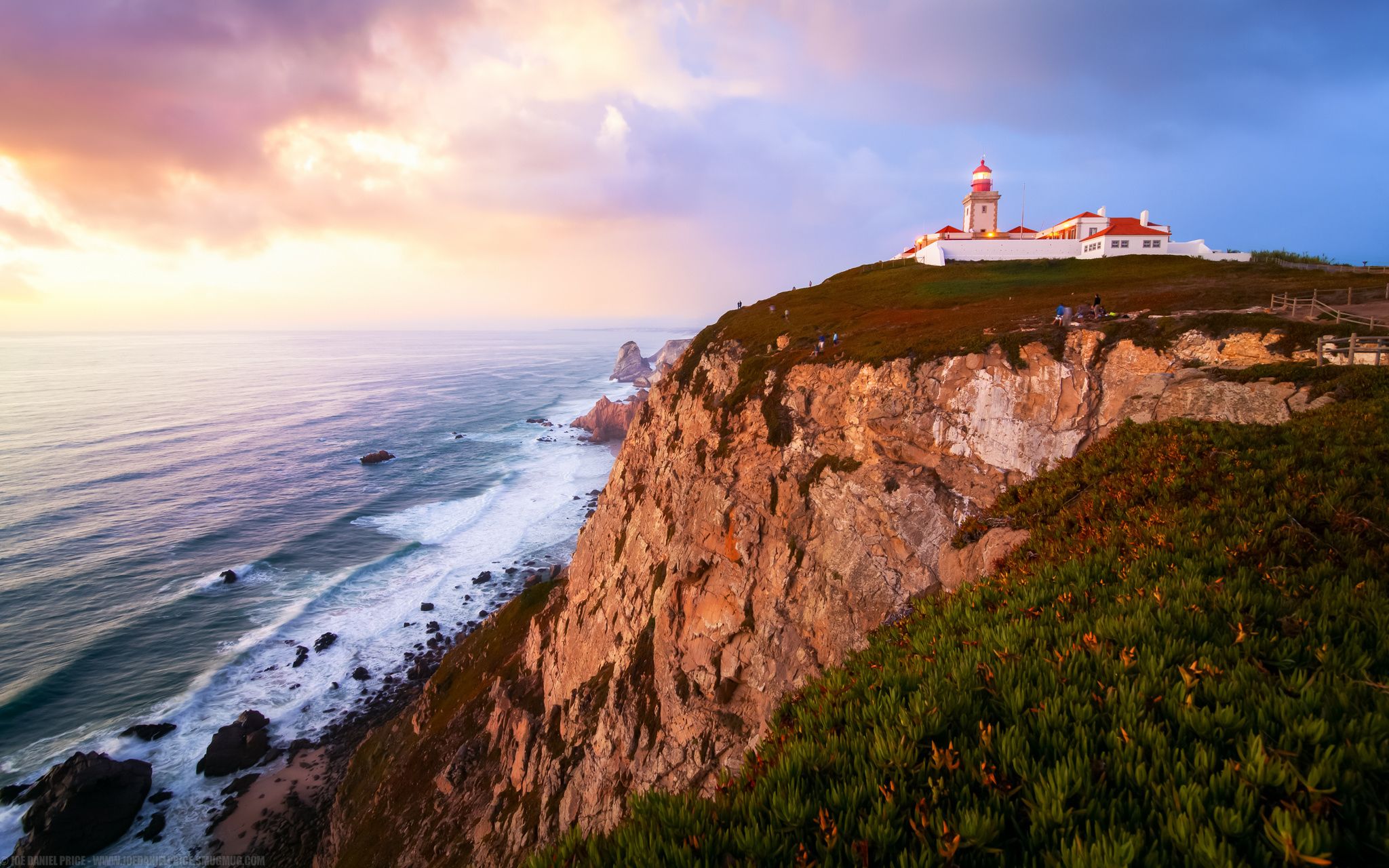 Cabo da Roca. Photo pinterest.com
Beach holiday: paradise for surfers
For me, the main attraction in Portugal is the scruffy beaches with clean sand and the Atlantic Ocean with big waves. This is a paradise for surfers. True, the water here is always cold. But when the temperature in the summer is plus 30 degrees, it is probably refreshing. Although I often see that at an air temperature of only 16 plus a lot of people are swimming.
Sights: Natural wonders and royal palaces
Everywhere you look, everything is beautiful: cleanliness, palm trees, streets paved with white tiles, and the sun, the sun, the sun. By the way, the sun is impudent, so it's better not to go out without glasses in the afternoon. And Ukrainian tourists to be should be advised to take sneakers with them. It is unacceptable to walk in heels here, and this is very inconvenient, because everywhere the tile - the girl on the heels will look at least silly. In general, in Portugal there is something to see - a lot of really amazing places.
For example, The Devil's Mouth Cave. This is the legendary cliff on the coast of Cascais.All its awesome beauty can be seen at low tide or in a storm. Waves, as if dancing around him, burst through the arch into a deep grotto. This creates a terrifying sound. Locals compare it with the mad song of the devil. Going here, remember: the wave can completely devour you, so you should not come close to the precipice. Moreover, even in calm weather, there is a special energy here.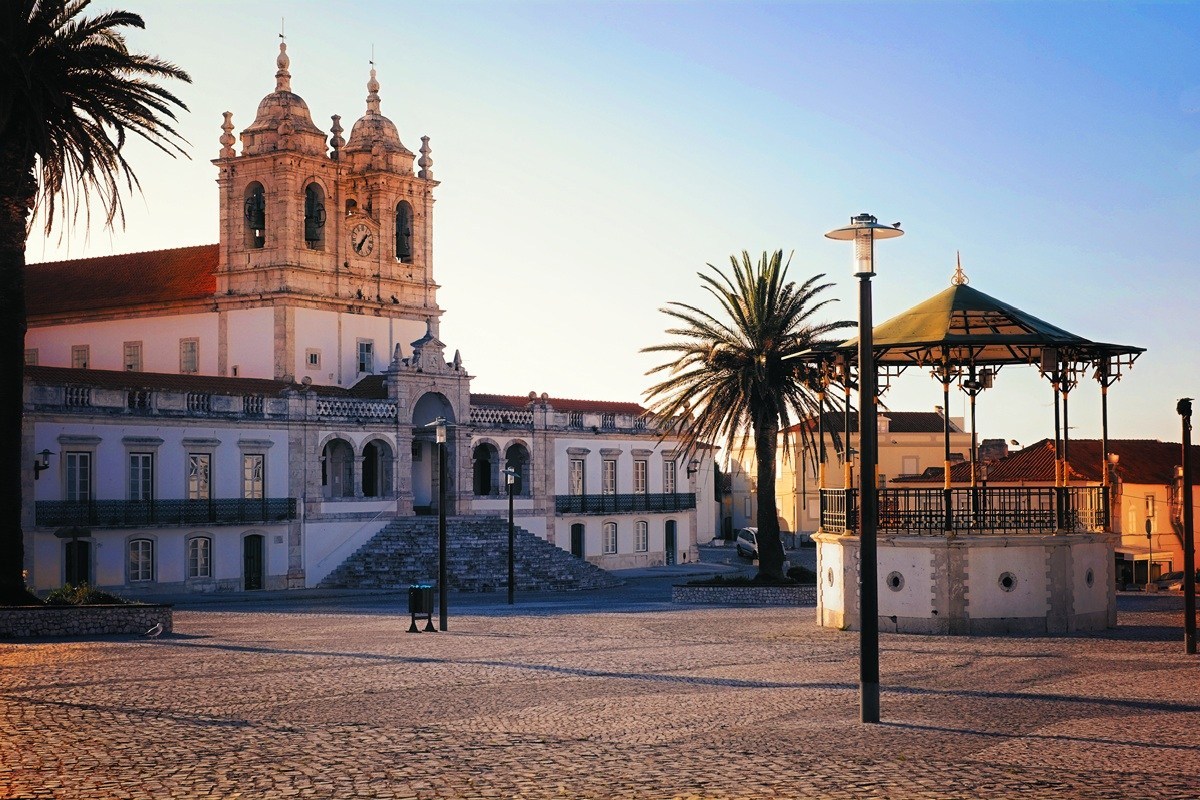 Fishing village Nazaré. Photo vortexmag.net
If you want to brag to your friends that you have been on the edge of the earth, then you come at Cabo da Roca. The desert atmosphere, the rose of all winds in the world, the storming ocean, the lighthouse, the unusual landscape is beauty. This is the westernmost point of Europe.
The biggest waves in the world are in the main fishing village of the country - Nazaré. And Sintra is also great. Its main highlight is downright fantastic Pena Palace on the highest hill of the city. This medieval-style building was erected as a summer royal residence on the site of an abandoned monastery. Now Pena Palace is a national monument of architecture, and it is even considered to be such a cultural icon of the country.
An unexpected attraction for Portugal is the Estoril circuit. There are significant races held, for example, the Grand Prix Formula 1. On the site of the race track you can find a company that provides for rent a car like Ferrari, if you want to drive.
Another worth visiting city is the southern Algarve. The Portuguese call it the party city.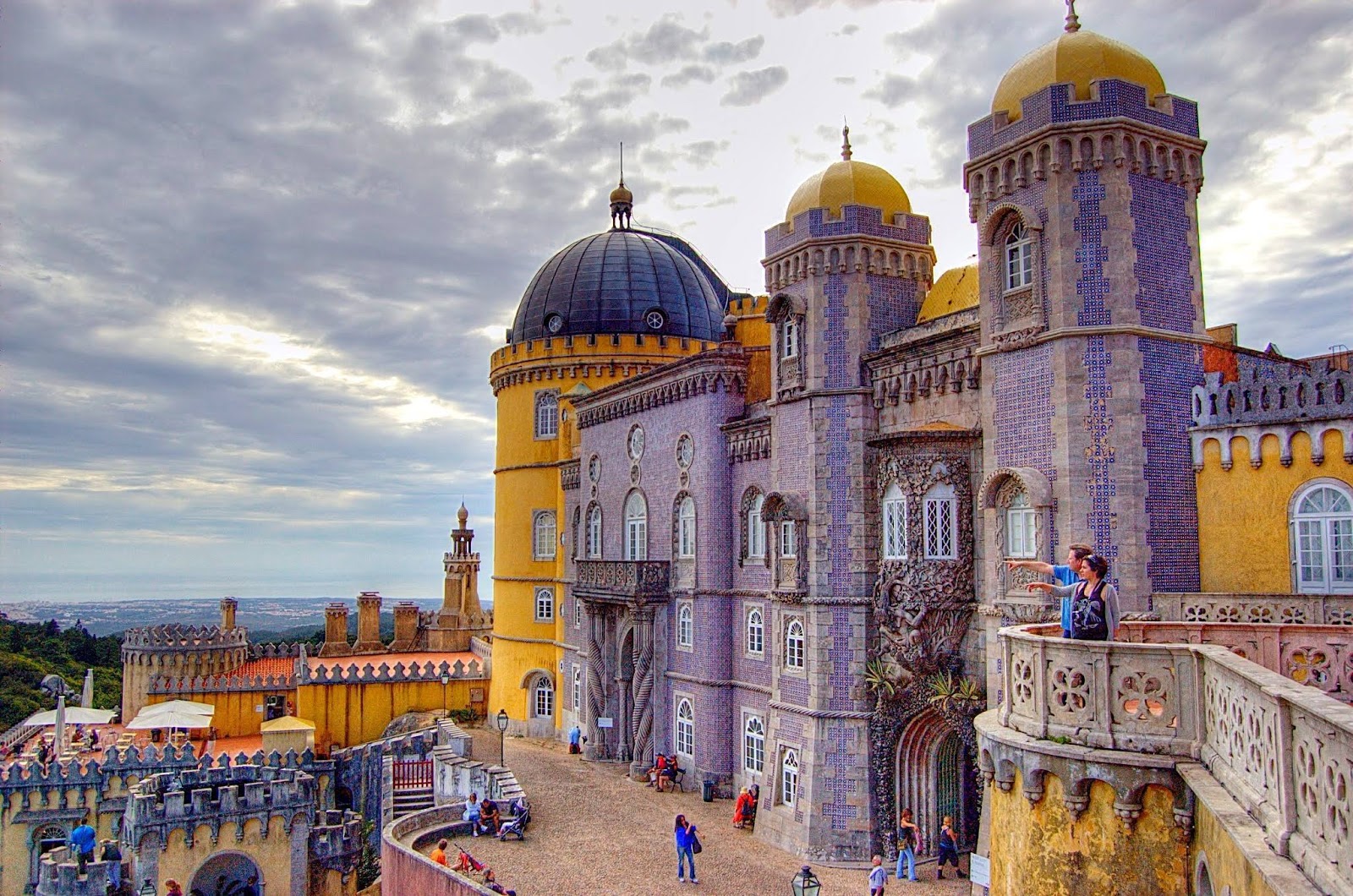 Pena Palace. Photo nit.pt
Entertainment: vibrant nightlife
In winter, Cascais is quiet and even too calm. All night parties are held in the capital, Lisbon. But this is not a problem: it is very convenient and quick to get here, for example, by train. There are enough places to have fun at: clubs, discos, tequila, gin. In addition to the turbulent club life, Lisbon has something to brag about. This is a very beautiful city. Be sure to take time to attend it.
In addition, it is in Portugal where the largest casino in Europe is located - "Estoril". Here, even one of the episodes of Bond was filmed.
Despite the fact that Cascais is basically a small town, you can also relax here at night: party bars, pubs, discos. Local people like to get out on the evening promenade, closer to 10 p.m., and even to midnight. At 3 a.m. many places are closed. But in summer Cascais comes is liven up. There is a huge number of various festivals in summer.
Cascais: bargains

In order to go shopping profitably, it is worth going to the hypermarkets: for groceries go to "Jumbo", and for clothes you'd better go to "Cascais shopping" or "Villa Cascais".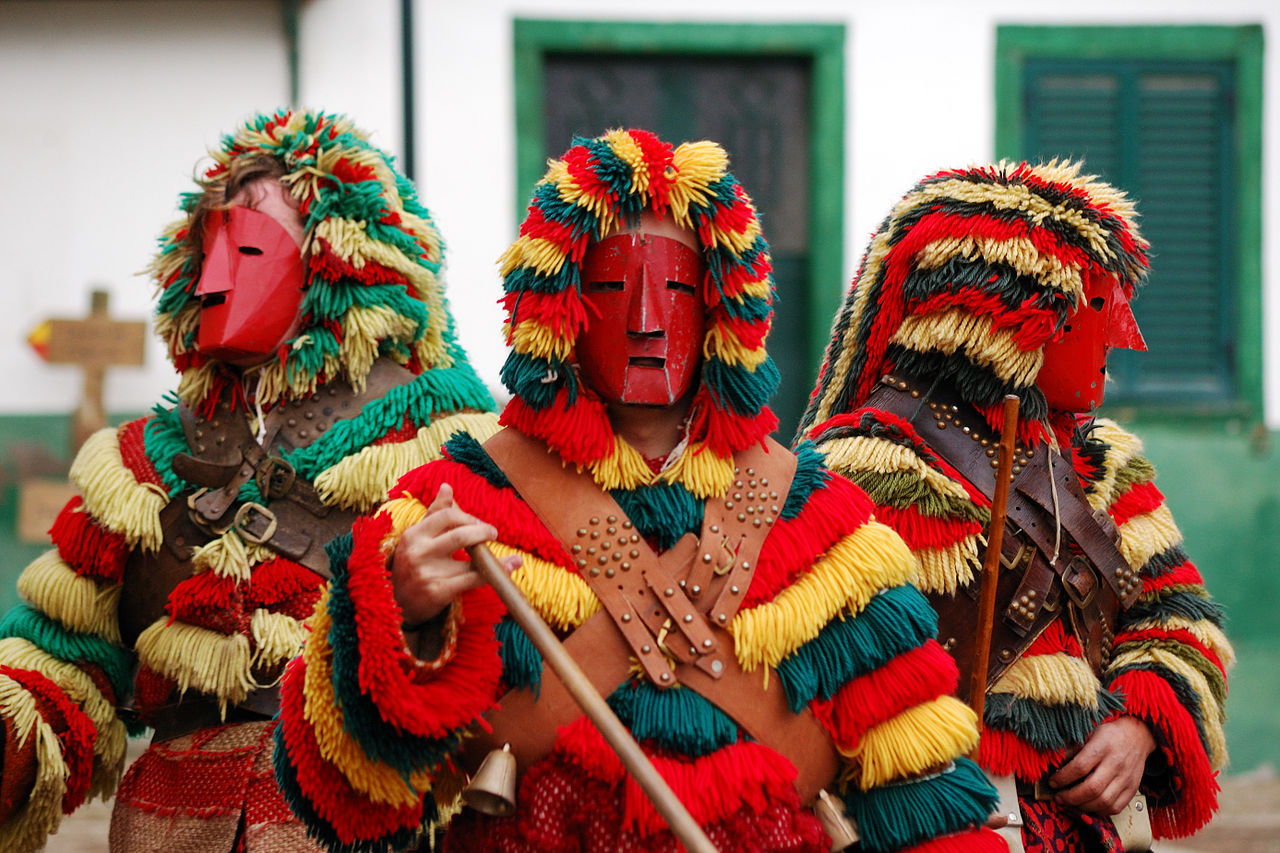 Photo traveltriangle.com
I like to attend the last one. For example, on the third floor here is a network of fast foods. For 5-10 euros you can have a great lunch. There is both healthy food (fish/vegetables) and not so much (french fries, meat, cola) - in general, everyone will find what they need. I love to drink coffee on the terrace of the "Villa Cascais": there is a beautiful view of the ocean and the trains station. In McDonalds we have sparrow beggars, and here we have gulls and cormorants. You can feed straight from the hand, however, be careful.
I would come back here again and again!
Why? Because there is special spirit in Portugal. It seems to me a beautiful inexpensive European country with gorgeous sunsets over the Atlantic Ocean. This place, as if created for romance: here you want to hold on to the pen, kiss, laugh, drink tequila, gin, wine, dance kizumbu with a hot Portugues /Portuguese ... To conquer the wind and the waves ... Just look at the stars and dream.
Practical advice
There is a subway in Lisbon. From the airport to Cascais you can go by subway and train - 4-5 €. A taxi is expensive - 45 €. It is better to use Uber, it will be half the price - about 20-25 €. This service here is really much cheaper than the rest. Taking a taxi at a taxi station is cheaper for a couple of euros than calling by phone - in Portugal there is still a charge for the call.
Cover photo walking-spirit.com