We were there: New York, Washington and Miami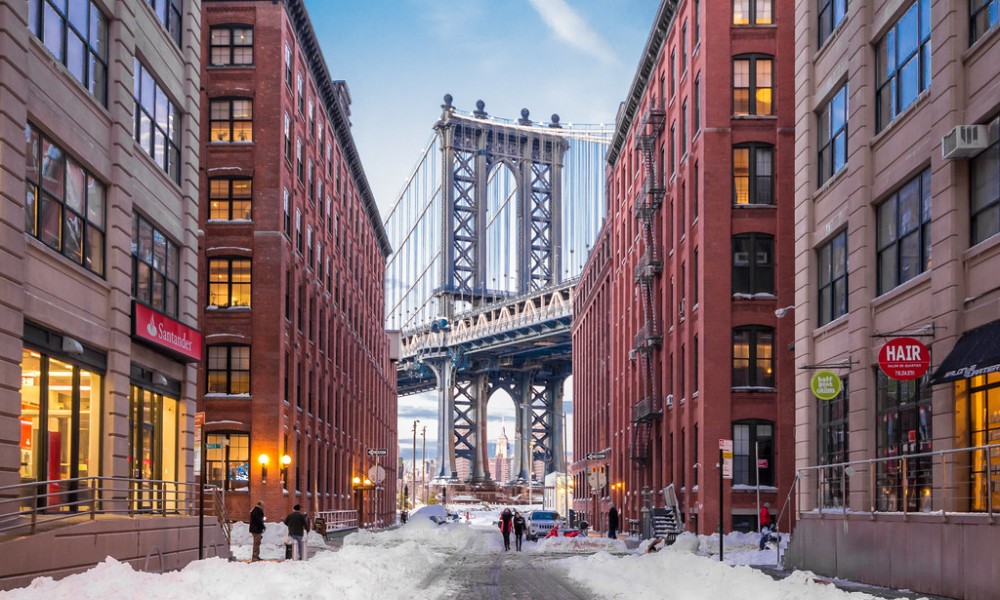 For certain reasons there are two capitals in America – official and actual. Context manager from Kyiv Bohdan Yanchev visited them both and told us about spirits of these cities, about their landmarks and about what they represent in reality. If you think that New York is imbued with expensive perfumes and there is nothing else to do in Washington but to lie on a lawn by the White House – you are wrong!
My perception of New York differs from popular one. People mainly like it a lot, but not me. I even have a friend who moved from California to New York just because he likes this crazy activity. Somehow New Yorkers like it living in chaos. They think that if you've made to from home to work without anything happening to you, you are one of them. It means that New York is your home. To me, city center seems very dangerous and unpleasant.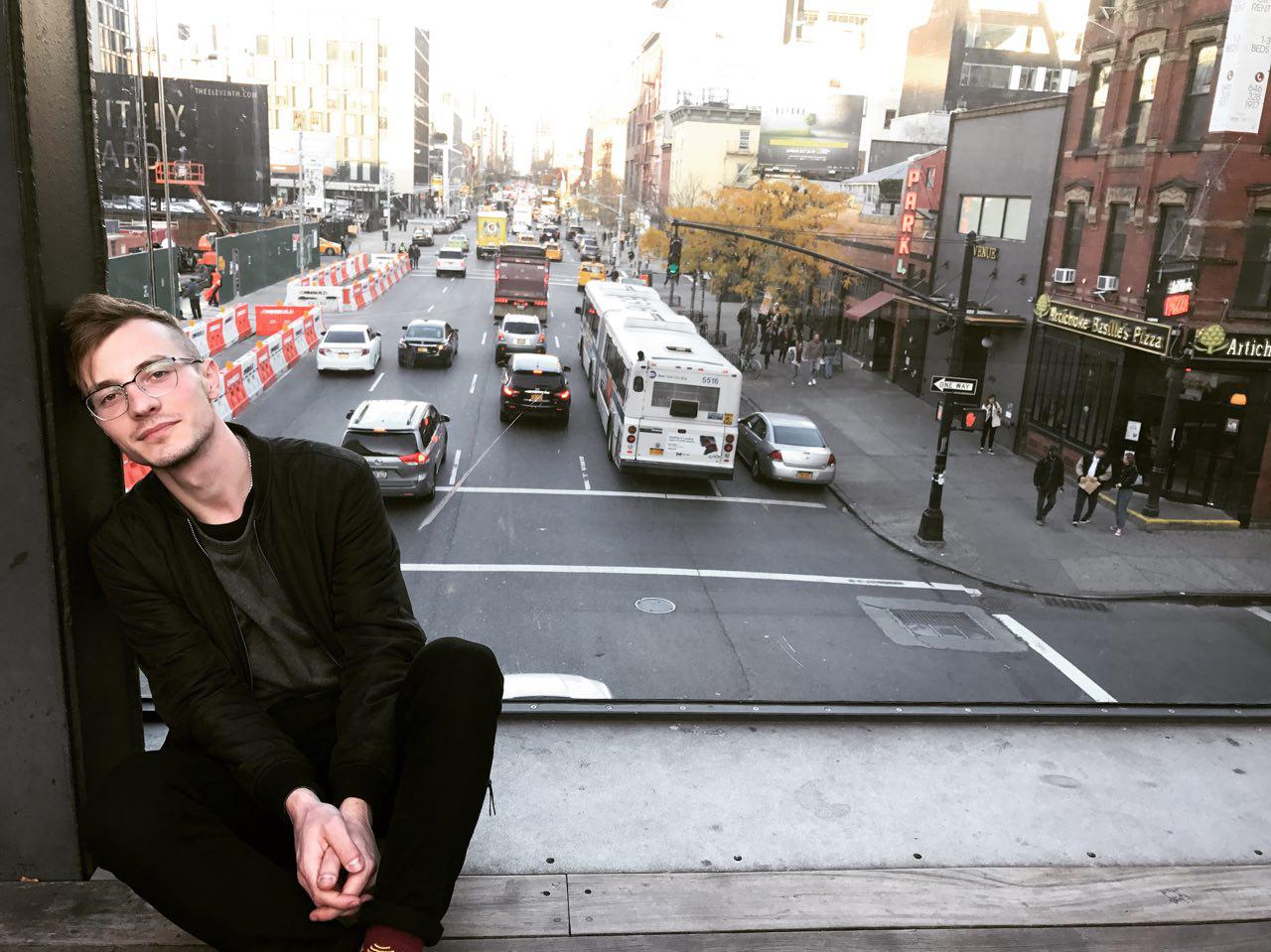 Photo of the author
What really stroke me was that center of New York was incredibly dirty. All establishments put all the garbage out to the streets. It stays there, flowing on roads and distinct bad smell is coming from it. Directly at Times Square it smells like junk, pardon my French, but it doesn't seem to bother local citizens. Locals justify it by a special pace of life in New York. Everyone is in a rush, in hurry-scurry, and dirt is somehow inevitable, a cost of this crazy pace of living. But it only concerns city center, Brooklyn, for instance, is much better kept.
When it comes to just walking around the streets of New York, I liked Brooklyn best. It is such a colorful hipster borough. There is no turbulent traffic like in city center where everybody rushes and crosses streets on red light. Such violations of traffic code are commonplace there.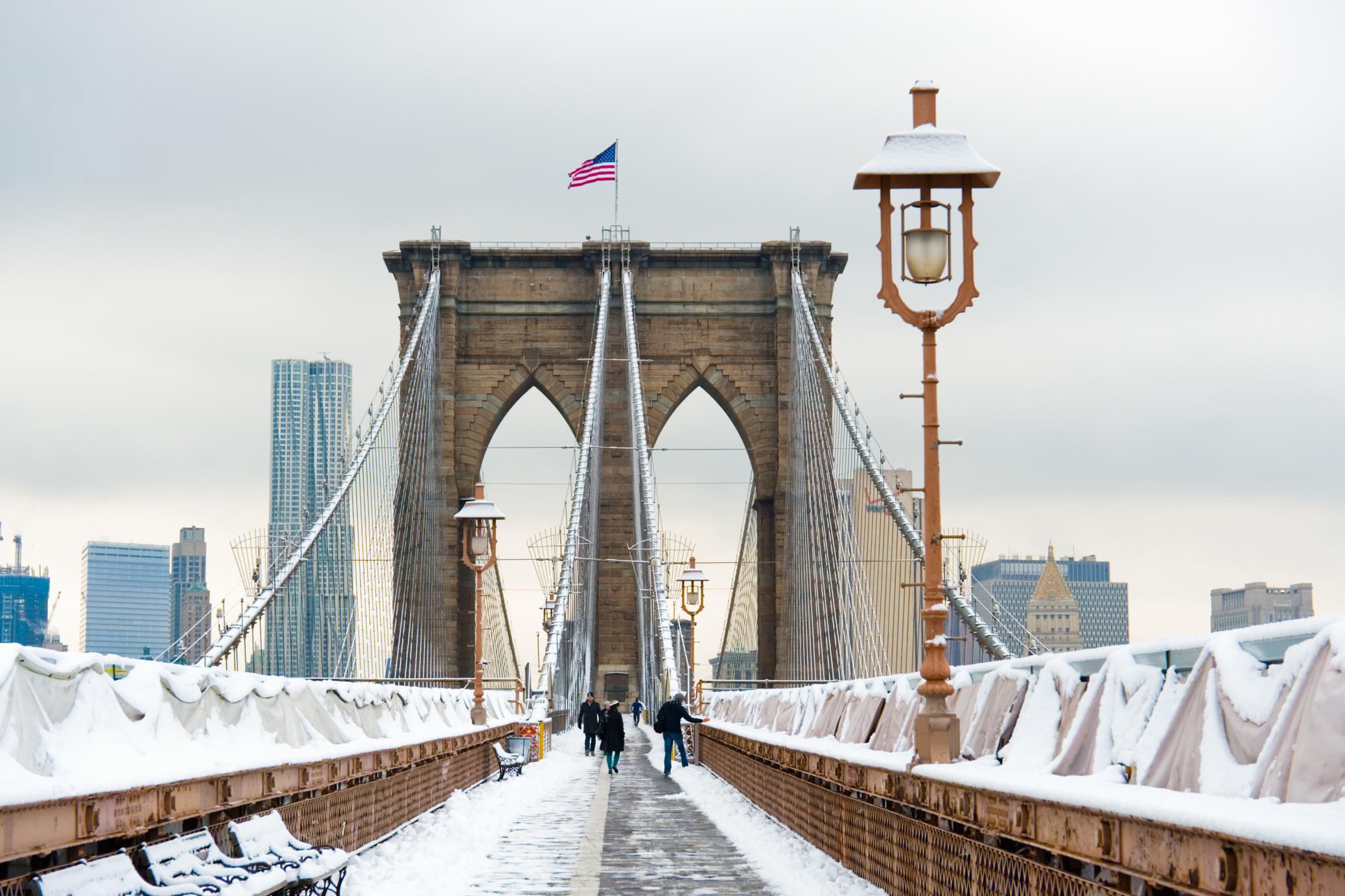 Photo afisha.nyc
The most convenient and fastest way of moving around New York is subway. Taxi will be more expensive and to completely no advantage in terms of time. In New York everyone takes subway. Some two days ago I saw an actor there, who starred in one of leading roles in The Hangover. I was riding the same train car with a Hollywood star! But, once again, it is very dirty there, everything is old and ill-kept. Locals even play this game: who will count more rats while waiting for a train. No joke!
I cannot confute the stereotype that Washington is all about politics, fog and melancholy. It can really be pretty dull there but it depends on goals you pursue. If you feel like hanging out, dancing and having a ball, the city is definitely no fit for it.

Seemingly, Washington isn't large (number of population there amounts to merely 660 thousand people), but there are so many iconic landmarks that one cannot visit them all even in several days. It is worth allocating two-three days to see National Mall alone. There are, of course, widely famous White House, Capitol, Washington Monument, Jefferson and Lincoln Memorials. But for this city it can be an entertainment program only as a preamble. And then comes a district of museums. National Museum of the American Indians, National Museum of African Art, Smithsonian Institute Building, National Gallery of Art with works by Rembrandt, Vermeer, Van Gogh, Claude Monet and Leonardo da Vinci and many other museums are all there.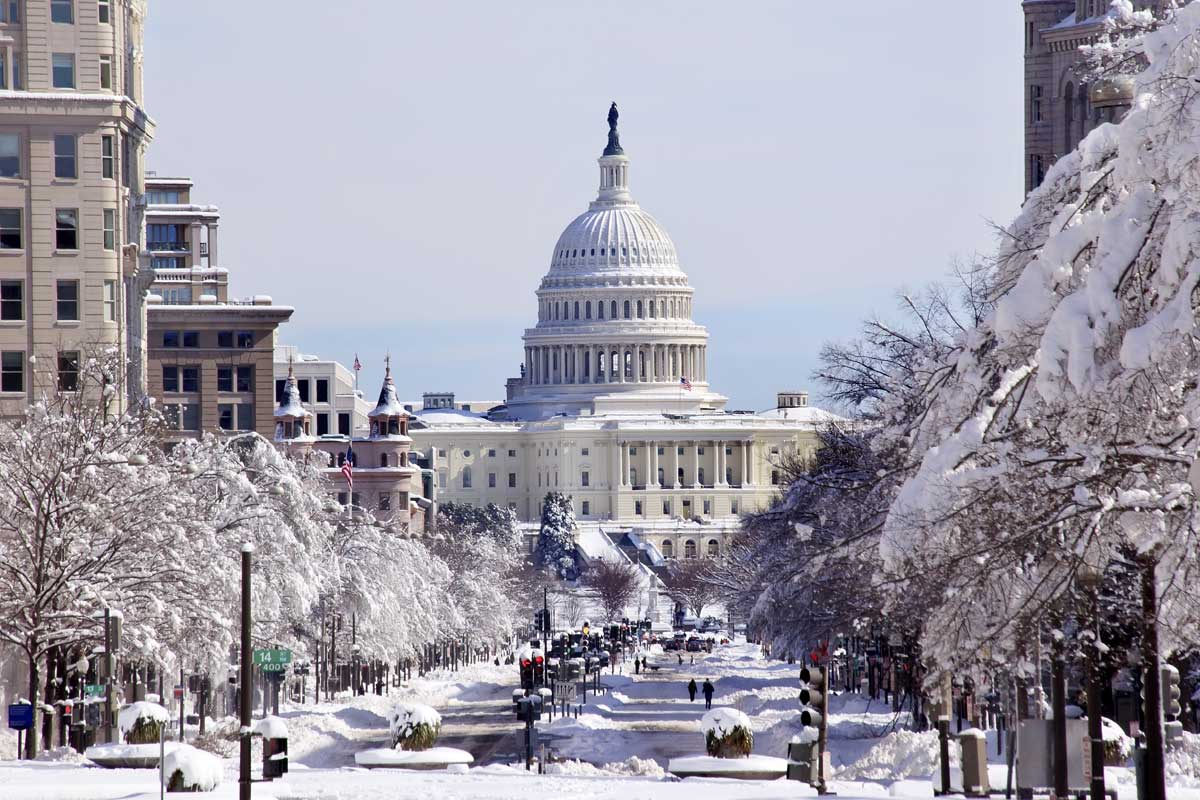 Photo idc.edu
I was most impressed by National Air and Space Museum. It is a huge building that has hundreds of different models of planes of different times inside it. There everything is made for adults as if for children. I myself felt as if I was a little kid in there. There is a way to interact with almost every installation. For children it is usually interesting to try everything – walk into a cabin of a plane, study its equipment, sit in a pilot's seat for a while. As for me, I found it interesting to sit in a passenger seat of an old-design plane. Can you imagine, first planes could only transfer 4-5 people.

Address: 600 Independence Ave SW, Washington, DC 20560.
Truth be told, cultural and political program in Washington can be mixed with sports one. Downtown Verizon Centre arena is located – highest-paid NHL players play hockey there.
What really strikes about Washington is combination of pure luxury and skyrocketing prices with screaming desperate poverty. You can be standing in the city by the Capitol – the very center, in fact, the very heart of at least political America. So only politicians and near-political persons should be walking past you, but no. You sure see such people but next to them homeless sleep on the streets. This strikes in a pretty unpleasant way. People with nowhere to live are everywhere with all their belongings, all the unpleasant smells. Two sides of a medal are in it. On one hand, it is very democratic and it is impossible to send them away. On the other hand, it makes you feel rather uncomfortable.
I spent 3 months in Miami so, sure enough, I managed to visit places other than touristic spots. I saw the city as it is. And the brightest impression of Miami is deception. Everyone thinks of it as of something luxurious, posh and incredible. Of course, this is the city where there is no way to operate without money. But to me it is in fact some sort of "near-shore town" only more expensive. There are no other things to do there but get drunk and dance. It is a place of permanent parties.
I lived on Miami Beach. And what stroke me greatly was easy excess and some sort of general acceptance of drugs – even there. Simply standing out in the street and talking on the phone I saw three people selling drugs at once. You go past them and get offered: cocaine, weed, other stuff, please. And that happens in the safest area, in the busiest touristic place.

Due to the fact that people in Miami are very sociable, I talked to locals a lot. And they themselves think that their city is a fake: fake people, fake lips and fake relations – everything is fake.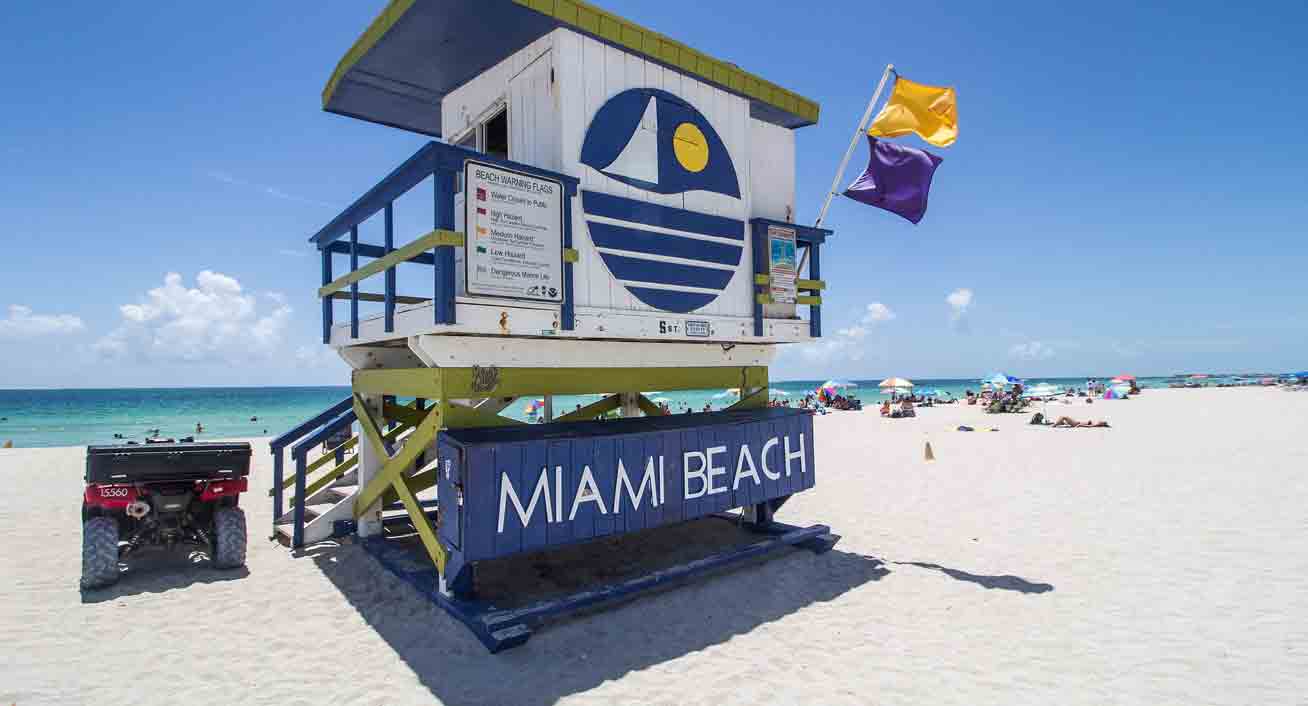 Photo theresident.co.uk
I stayed at a hostel on Miami Beach. According to ratings of printed media, it ranks among top-10 party-hostels of America. In the city as a whole music is never off, there is permanent activity, locals go to a club every night. It is fun, of course, but you cannot live there for a long time or your head will explode.
There are things I do not like but large amount of people does. I mean speakeasy bars. Somehow in America they are very loud. In order to talk there people have to literally shout louder than music that plays on at some exorbitant volume levels.
For instance, there is this establishment that cannot be found in travelers' handbooks but every Miamian knows it – Bodega Club. It is located in the center of Miami Beach on Lincoln Drive. It is decorated in the style of clandestine American bars from times of Prohibition. Entrance to it represents a door to a lavatory. By that door there is a young man who only admits chosen ones in. Upon going through that door you end up in a completely different world. It sure is very interesting to visit the place but I only managed to spend 30 seconds there. Because its volume level bangs in your ears. It is as loud as a disco only nobody dances – everyone is trying to talk somehow. But even standing by a person some 10 centimeters away you cannot make out a word. But that is in fact an expensive hype bar.
Must-see places:
Beaches are very interesting and well-kept there. For instance, South Beach. It is amazing: even lane where people ride skateboards; open-air gyms, girls in swimming suits – exactly the way they show it in movies.
There aren't as many museums as one may want. For instance, compared to Washington or Boston, or even New York, they are almost absent. But there is Perez Art Museum – as nearly as the only one worth visiting there. I specially recommend it – a truly good one.
It is a modern art museum located in Downtown neighborhood in the territory of a park. About 1800 exhibits of 20th century and modernity from various countries of America, Europe and Africa are presented there. You can see works of John Baldessari, Dan Flavin, Purvis Young, James Rosenquist, Kehinde Wiley, Joseph Cornell, Frank Stella, Kiki Smith,José Bedia Valdés, Diego Rivera and many others there.

Address: 1103 Biscayne Boulevard, near Museum Park Metromover station.
Wyn wood neighborhood – it is the largest landmark of Miami. Crowd of interesting people, dozens interesting workshops, galleries, bars, cafés etc. are there. It is a huge neighborhood in the city center that it is nice to walk around even without entering all the establishments.

And one more thing that is worth visiting for general development is Ocean Drive. It is the busiest touristic spot, acknowledged hallmark of Miami. Palm trees swinging in the wind, breath of the Atlantic Ocean – it is a beautiful quay that stretches for kilometers with numerous luxurious establishments where cuisine of as nearly as every people of the world is presented. But I wouldn't recommend to enter them because everything is designed for tourists there therefore prices are skyrocketing.

Cover photo flickr.com