We were there: Cappadocia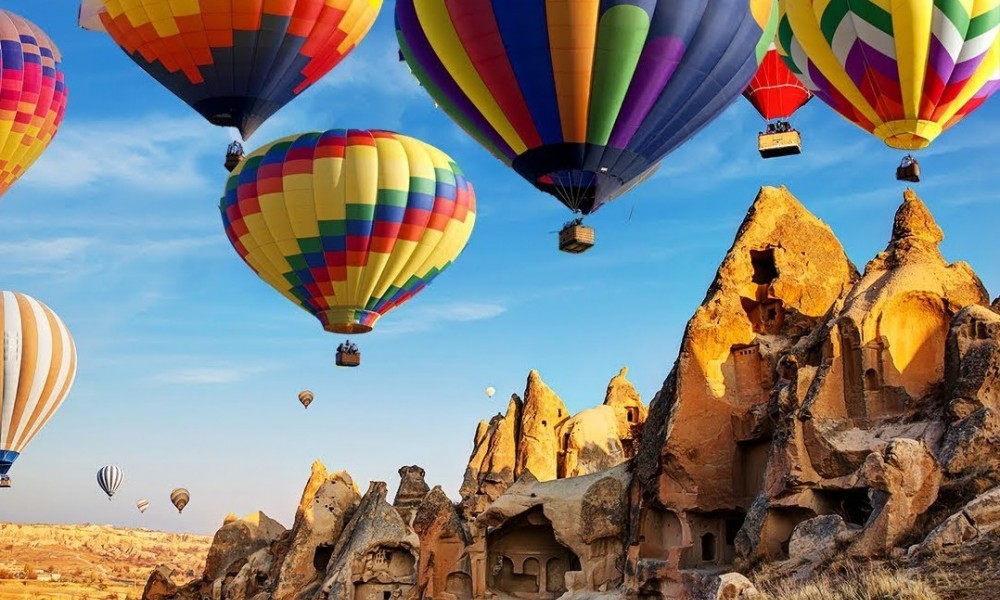 Each person has a moment or event that is unforgettable for lifetime. My trip to Cappadocia and a hot air balloon flight is one of the most breath-taking experiences I have ever had. That is why I would like to share my impressions with you.
Cappadocia is an unexplored Turkey without all-inclusive hotels, without animators and without crowds of Russian-speaking tourists. This region has preserved its authenticity, beauty of nature, unique geology and real Anatolian cuisine. Thanks to unusual landscapes of volcanic origin, underground cities, cave settlements - the centre of Cappadocia is included in the UNESCO heritage list. Cave hotels are the best places to stay there. You literally live in a cave, but with all modern amenities. Accommodation fees are not European, and therefore they are affordable. I stayed at the Imperial Cave Hotel. Of all the cities in the Cappadocia region, it is worth choosing Göreme, because it is central and all major attractions are located here.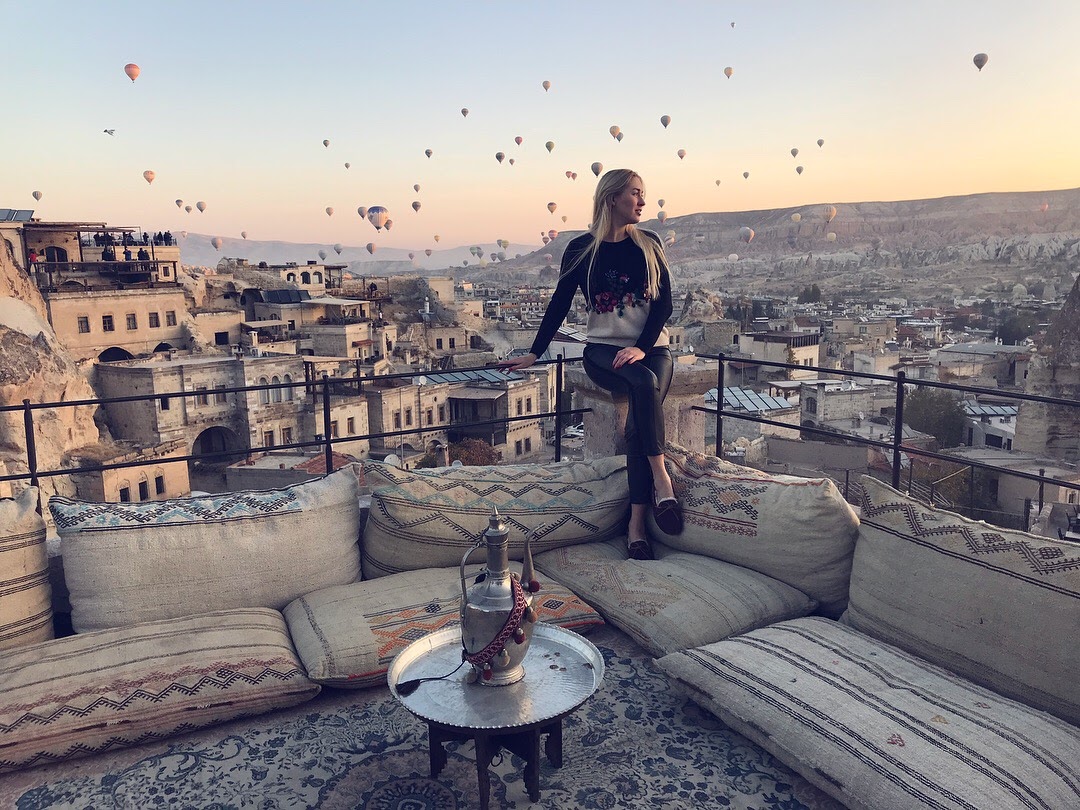 The main entertainment in Cappadocia is flying on hot air balloons. Every day in Göreme, up to 250 balloons are launched into the sky. They take off only early in the morning due to the rising air currents and the difference in temperatures inside and outside the balloon. Flights are carried out all year round, the main condition is to have weather favourable for flights. You can buy a flight tour at the reception of any hotel or in special hot air balloon agency, which are here at every corner. I chose Butterfly Balloons agency: they have their own website, where you can order a tour online, which is very convenient and saves time. Almost all agencies offer the same price, have identical itinerary. The tour includes a transfer, breakfast on the take-off area and the exciting flight at dawn.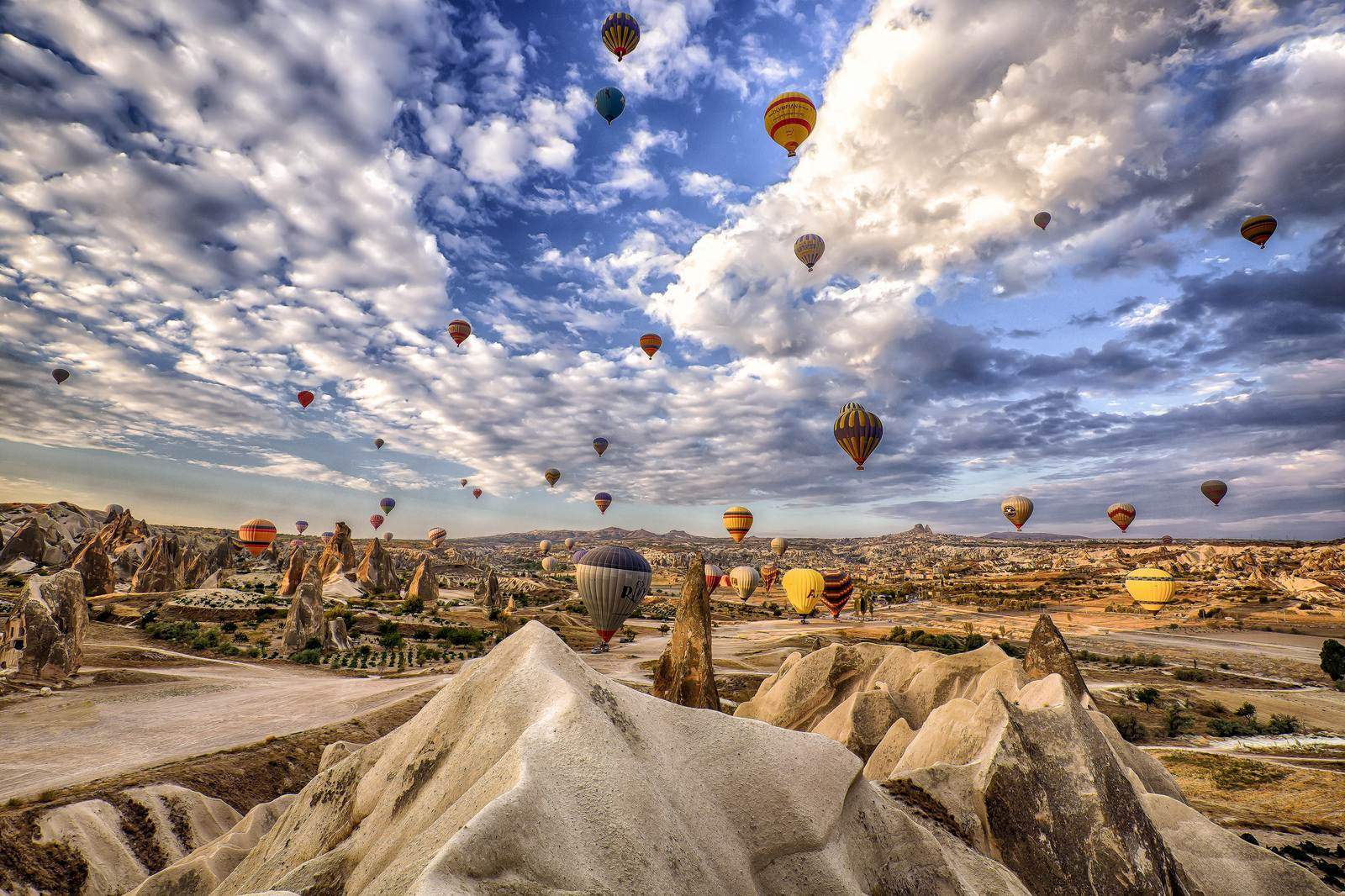 Photo svarog-tour.wixsite.com
A few words about the flight. Early in the morning, we were brought to the balloon airport. Dozens of huge balloons had already begun to rise over a spacious platform. Gas burners were howling here and there, and the tongues of flame brightened up the fiery dawn. When in the absolute darkness, huge balloons lying on the ground began to light up, I was already running around with delight, and when we took off and I began to peer through the first rays of dawn - it was difficult to believe that all this was a reality happening to me. Meanwhile, the sun rose higher, it was getting warmer. There was absolutely no fear. In front of me, the sky was flooded with pink and purple colours; there was absolute silence and incredibly clean air. So we met the sunrise at the height of a bird's flight. At that moment, I felt particularly happy.
After landing on the meadow we were welcomed with champagne. The custom to celebrate the balloon flight with this drink was introduced by the Montgolfier brothers, who first ascended into the sky on their hot air balloon in 1783. I like tradition, so I joined the celebration.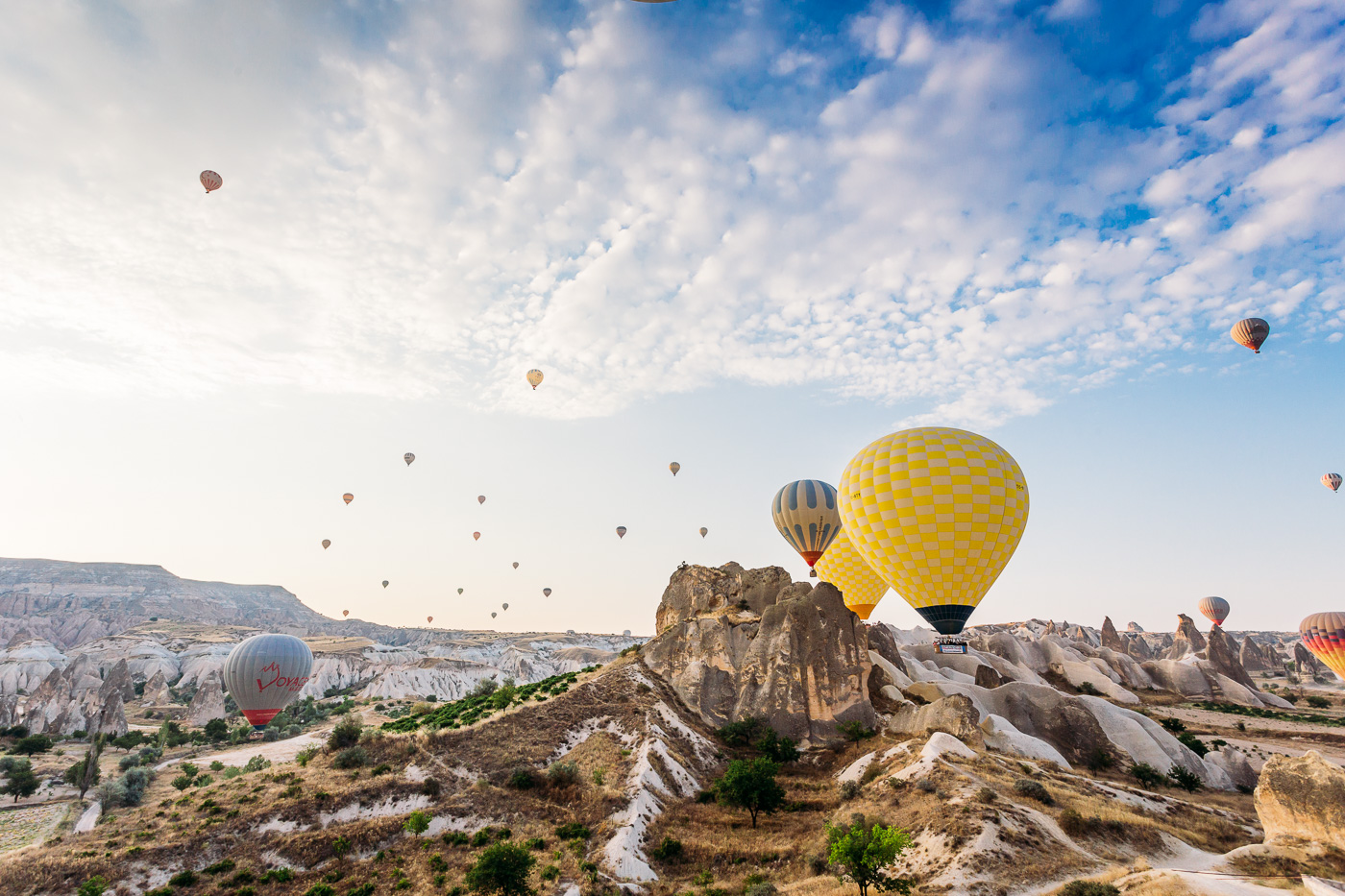 Photo boldtravel.com
Watching hot air balloons from the ground at dawn is the same enchanting as flying in the sky, so wake up at 6 a.m. and go to the Sultan Cave Suites. This is one of the most popular hotels in Göreme, where there is a restaurant with the best view platform in Cappadocia. The entire viewing area is decorated with Turkish carpets and colourful authentic tableware, from here the best view of the city opens, every day bloggers and inveterate travellers from all over the world come here. Every morning you can meet a dog named Izmir, who is very popular in Instagram (@izmir_sultan)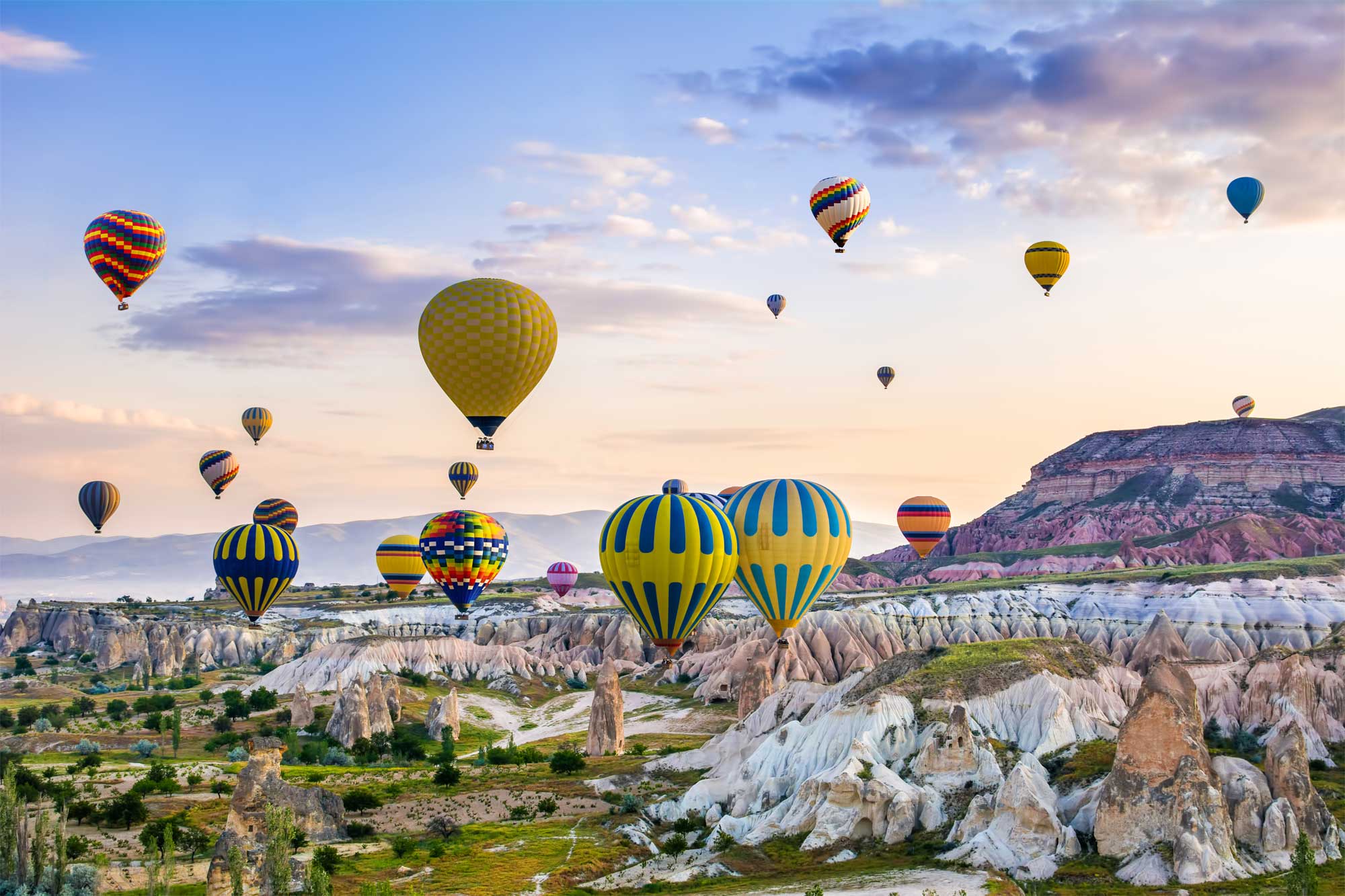 Photo traveluxtours.com
Take time to ride a quad bike along the pinkish valleys of Cappadocia. It is best to do this in the evening, contemplating sunset. In these valleys you can also go horse-riding.
Enjoy Turkish sweets, drink Turkish coffee and pomegranate freshly squeezed juice. Visit the local market and enjoy the oriental atmosphere: shopkeepers with their variegated souvenirs, silk carpets and woven rags. These colours never fail to fill the soul with positive energy that is so in demand in large cities.
In a word, Cappadocia is a small Turkish miracle!
Cover photo youtube.com