Normandy through the eyes of Korney Gritciuk. Part 1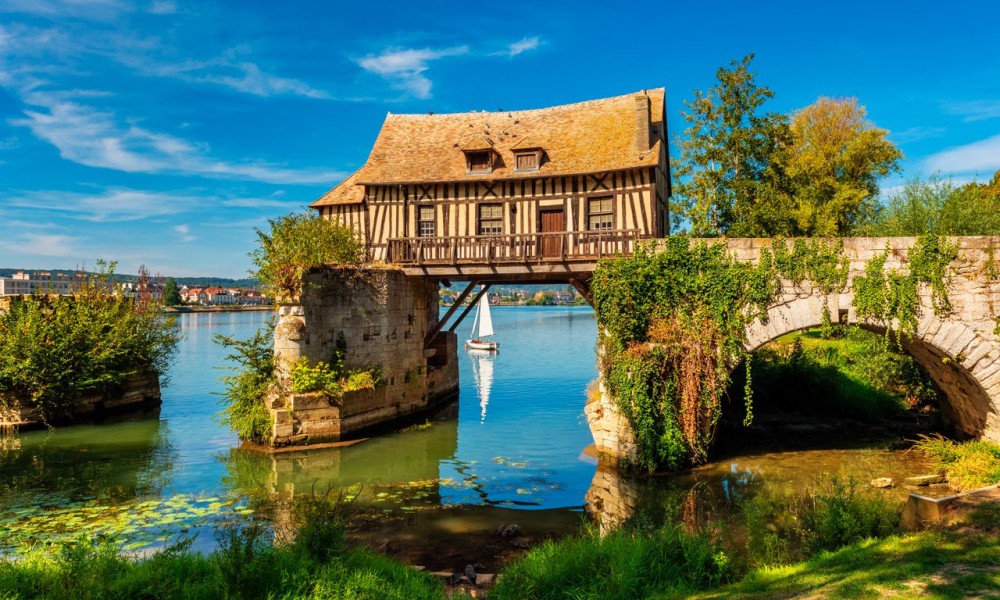 For many tourists France is mainly Paris with long queues to the Eiffel Tower and the Louvre, as well as neighbouring sights with royal chic, or Mediterranean resorts. But OUTLOOK author while travelling through the country decided to go to the north, to Normandy! Our readers are welcome to read series of travel essays about a journey to the Atlantic Ocean by Kornei Gritsyuk...
... and the story begins with his impressions from the town of Deauville!
Hardly there is another little town with population of 4,000 inhabitants which is as well known in the world as this seaside place. Located in two hours' drive from the capital of France, it was built by the Duke de Morny in the middle of the XIX century. The Napoleon's relative was encouraged by a quite prosaic reason: Parisian bluebloods always loved to enjoy a good fun and relax, yet, sprawling Paris felt quite uncomfortable since newcomers in large numbers invaded it day after day. Therefore, wealthy people "chipped in together" and under strict guidance of the mentioned nobleman Deauville was born – a place where monied residents were not embarrassed by poverty and noone ate out of their hands.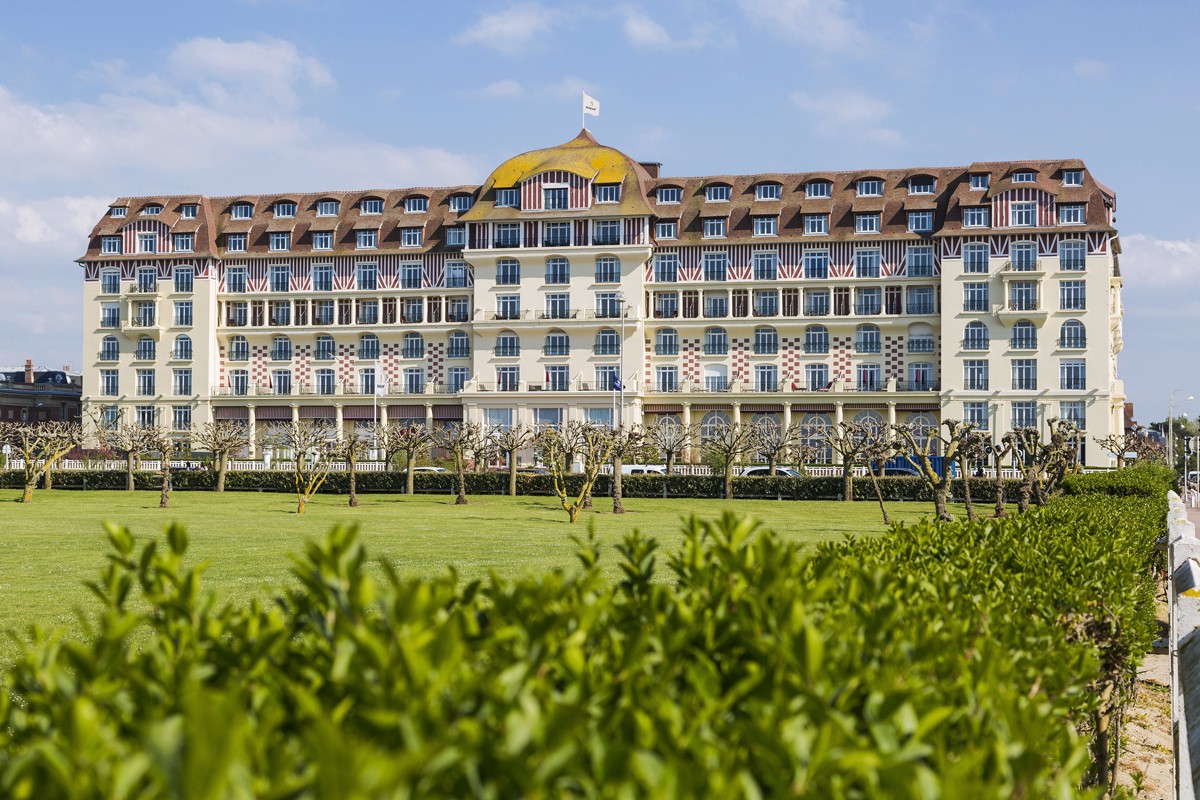 Photo jaunttv.com
Today people with average incomes may afford to stay in the town. However, the aristocratic spirit is still there and it literally hovers in the fresh ocean air mixed with Calvados smell. Territory, by the way, is managed by the department having the poetic name of Remarque's favourite drink. Not far away there is its sister resort town of Trouville, a dwelling place of serving staff and "laymen". As the French say, it is customary to bring wives to Deauville, and mistresses to Trouville.
Impressions
Greyness, solid comprehensive greyness making eyes tired at first. These are memories of Deauville. Immediately I have to make a note that greyness means not boredom and unattractiveness, but just sense of colour. Perhaps it comes from union of cold Atlantic waters with "bottomless" horizon and the Norman beaches.
Photo tripsavvy.com
Even walking the most crowded streets teemed with buildings, you are haunted by the feeling that the ocean is just round the corner. So you want to peep into some hole in fence, into gap between houses, or simply stand on tiptoe to see His Majesty the Channel with England "somewhere ahead."
Well, all roads lead to Rome, though in this seaside town all the routs lead to Les Planches, the legendary two kilometres long beachfront boardwalk forever immortalized by Claude Lelouch in his film A Man and a Woman. I'd like to note that to reach it you have to walk cobbled streets where you may take your chance to drop into cheese cellars and calvados shops.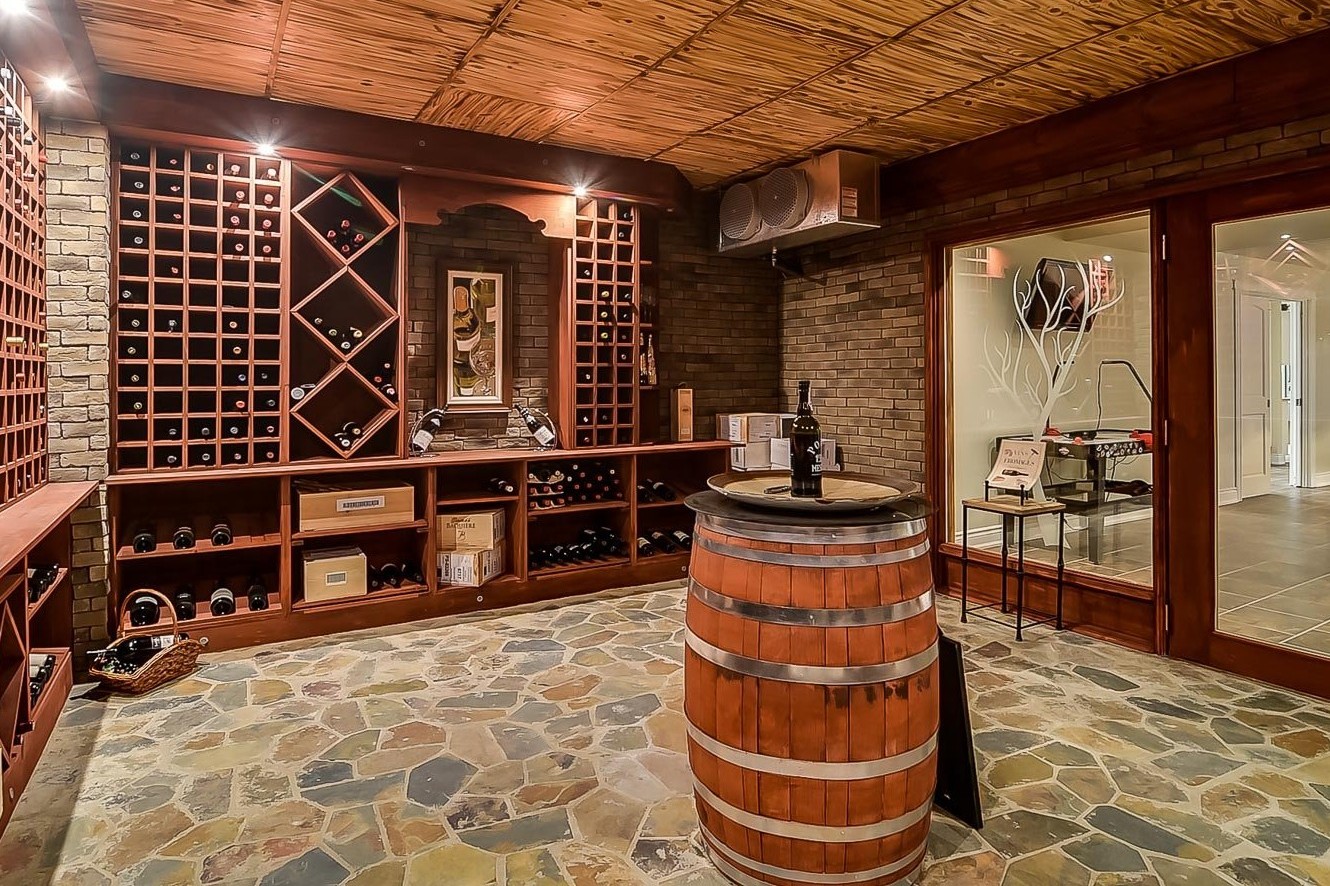 Photo propriodirect.com
Tasting doses are quite generous there, so personally I almost got into the ocean in September. After that I tasted calvados for several times, but no other drink can be even compared to Deauville's. I brought 100 gram probes as souvenirs from the trip and they were welcomed by my friends with a bang.
By the way, if I had got into water and it happened not now, but in the XIX century, it would have been considered indecent. Till the middle of XX century only commoners swam in Deauville, and then Coco Chanel personally plunged into ocean in this town where her career began.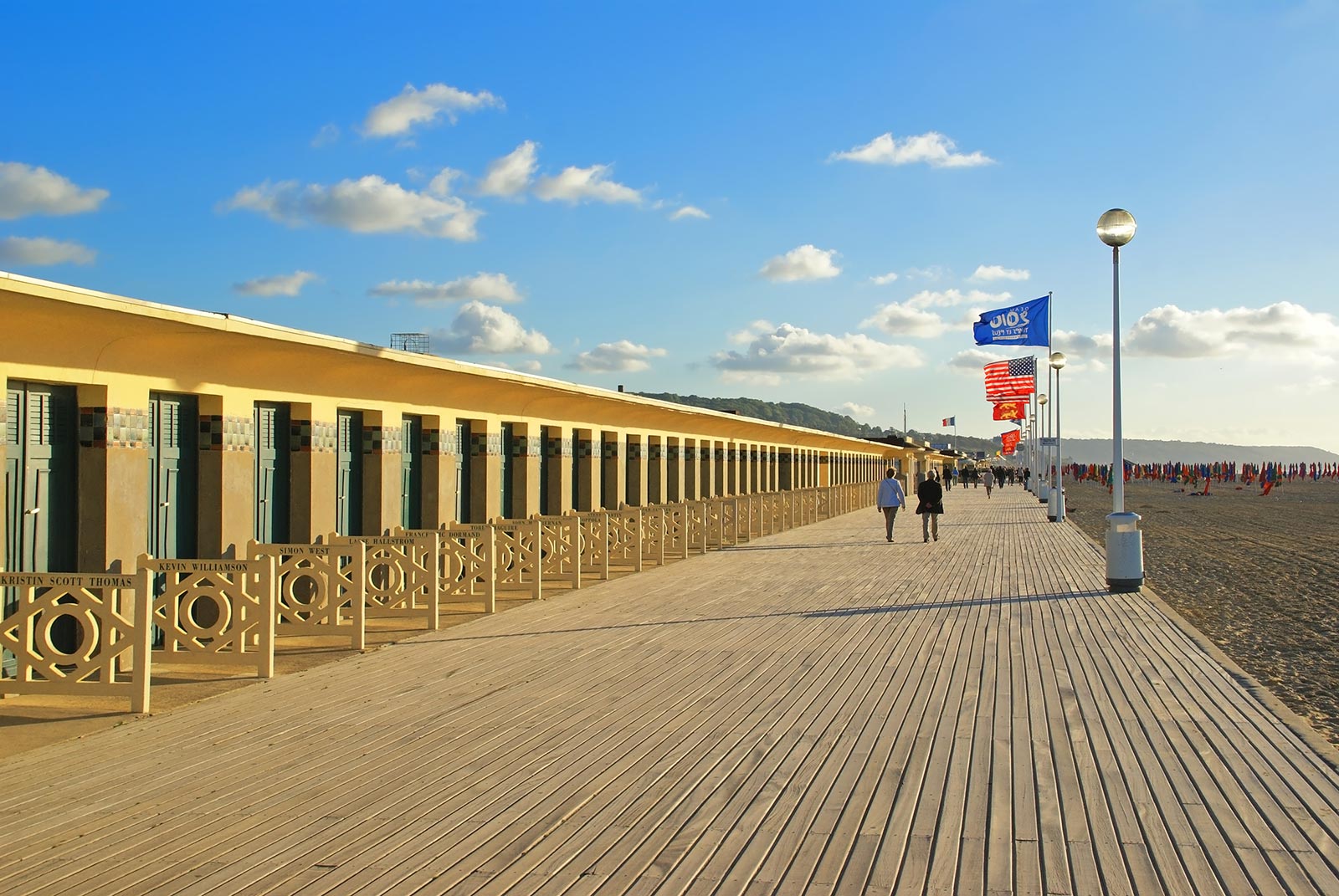 Photo en.normandie-tourisme.fr
Let's go back to the waterfront. It used to be frequented by such luminaries as Elizabeth Taylor, Rita Hayworth, Robert De Niro, and many others whose names have been stencilled on the beach changing rooms which are rented by stars for decent money.
Strolling by the sparkling sea, you can admire the legendary Casino where Fyodor Dostoevsky lost not once. In the morning on lonely deck-chairs by the ocean you are likely to see another broke ex-millionaire, sipping champagne bought for the last money and brooding upon eternity.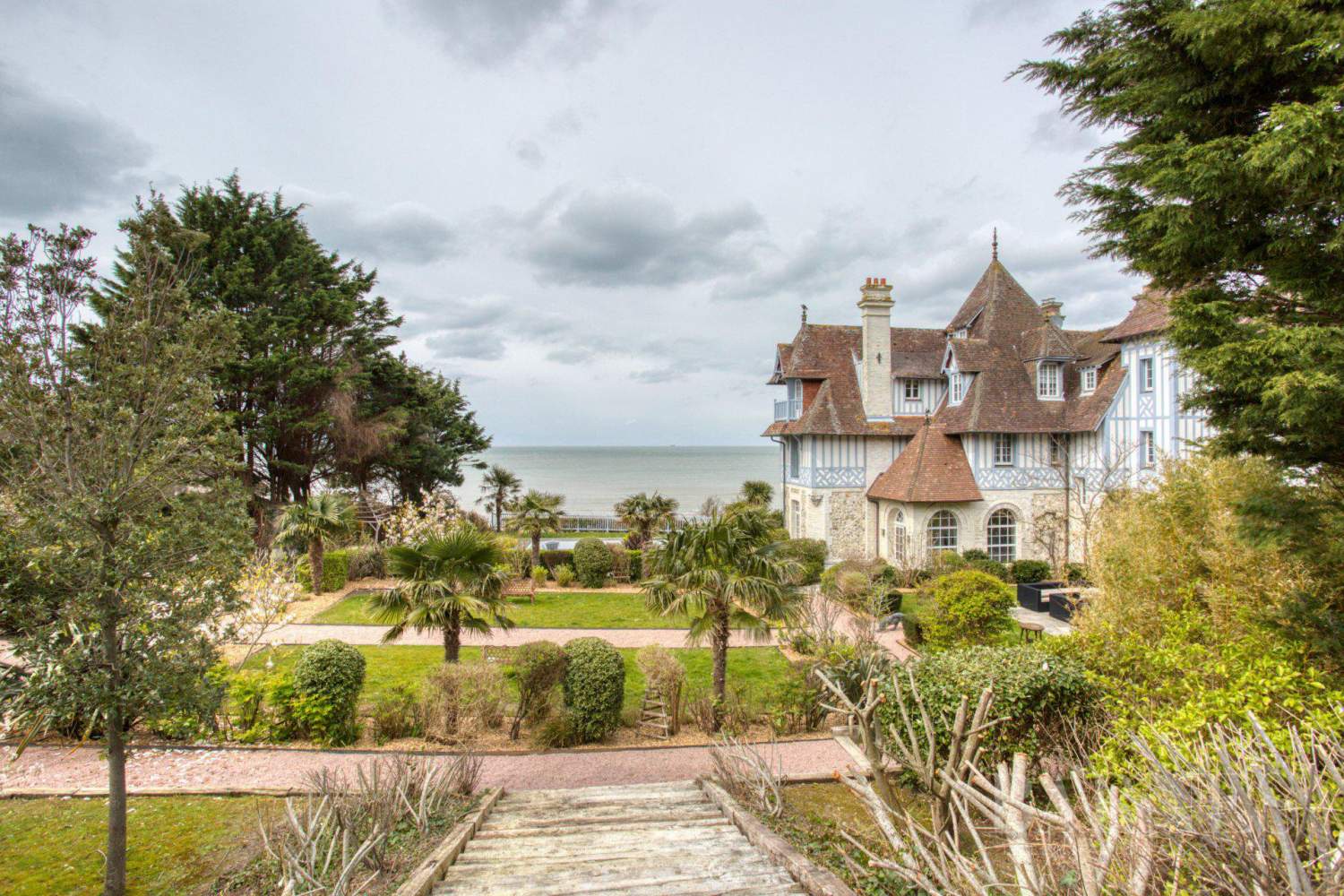 Photo barnes-international.com
Things to see
As you see, Deauville is a small town, so you can get around it countless times within one day. In addition to the waterfront and entertainments, it is renowned by museum houses of impressionist painters who lived there. In this generation, by the way, there are only a few artists who never worked in Normandy. Monet, Manet, Van Gogh and many other creators of the XX century loved this leisurely sea resort where one can go any season since it has no "boiling hot at almost plus forty" or "bitter frost minus 30". Tennis in the open air, seafront walks, mud baths, fresh and healthy seafood, delicious apples, fishing – there is certainly something for everyone's delight here.
At the same time, a local racecourse La Touques is a magnet to equestrian fans from all over the world, Calvados fully justifies its nickname of "horse country". Horseracing, equestrian performances and exhibitions of thoroughbred horses, auctions, where studs cost a fortune – all that is luring for both adults and kids.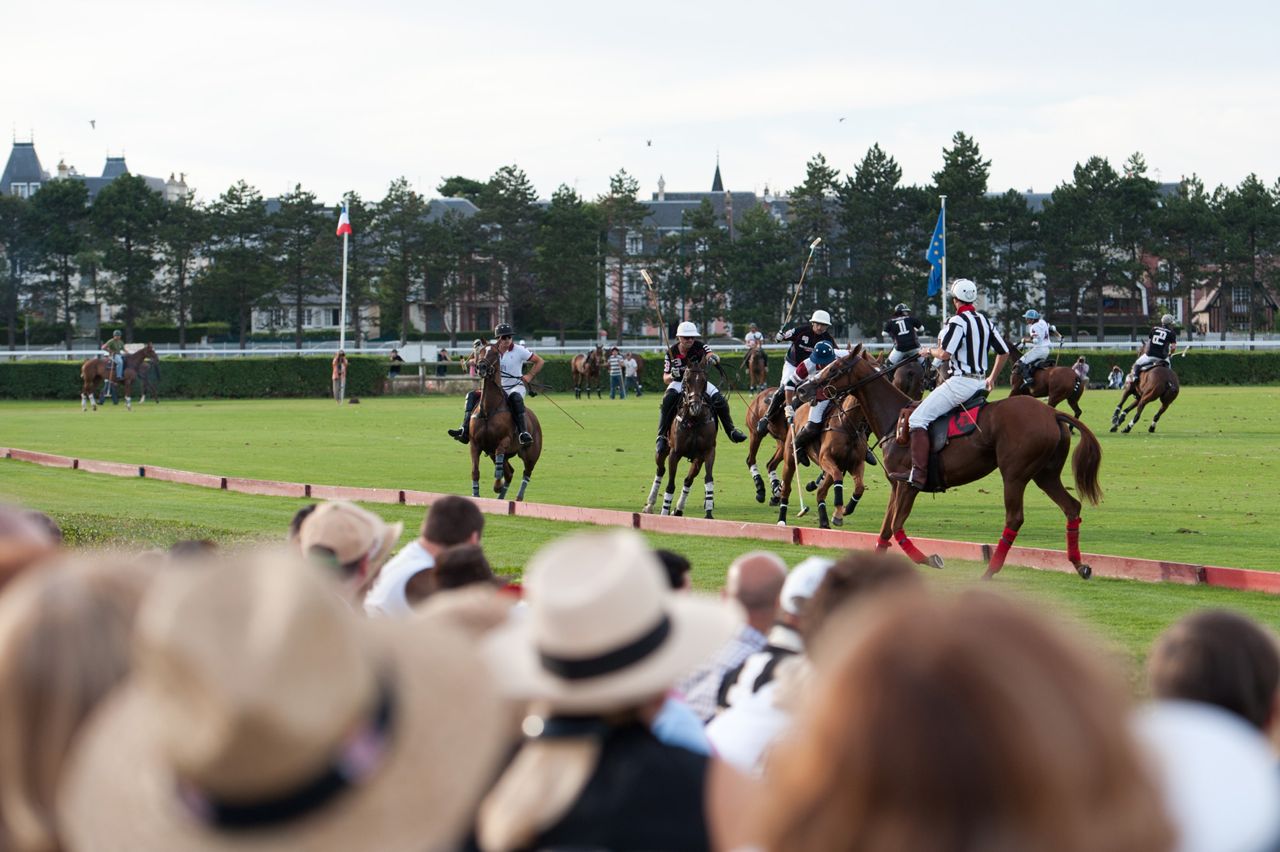 Photo pinterest.com
In the spring the town hosts the famous parade of convertibles, and in July – the Jazz Festival. In September it takes on a new dimension during the annual American film festival, and in winter – offers to improve health in a unique centre of Algotherm where you can swim in the healing sea water or take first-class massages.
In general, in Deauville one never gets bored, it has plenty to offer all year round. Despite all above, this aristocratic area still appreciates silence and peace; it is also a great place to have some fun: in addition to casinos, wide variety of entertainment places is on run.
Useful tips:
If you want to save, it is cheaper to rent an apartment in Trouville, and to go to Deauville to have fun.
The average bill for dinner with wine or calvados for two in the restaurant is 80-100 EUR.
After 9 pm only nightlife spots open, there are no non-stop supermarkets in the town.
From 9 pm to 9 am parking is free everywhere. Other hours it costs 4 EUR for 3 hours.
If your goal is to get closer to celebrities, you are advised to stay in the hotel Royal Barriere. Prices are certainly quite high, but all visitors are complimented with a bottle of Hermes perfume.
Journey to Deauville does not have to be planned through Paris: there is an international airport nearby the town.
Cover photo awayn.com