Country with "Almost Identical Flag"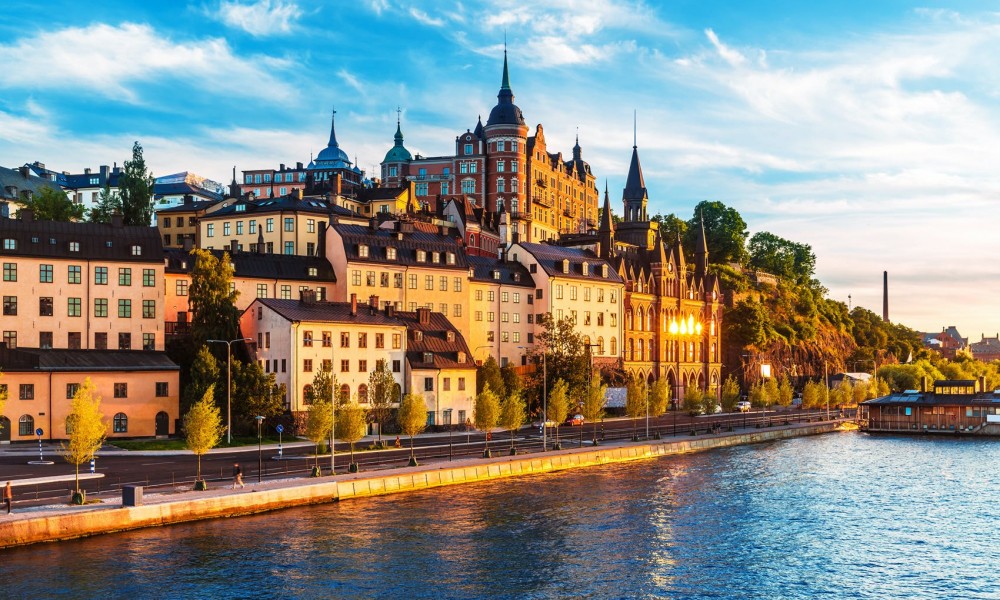 Sweden probably isn't one of the most popular touristic destinations among Ukrainians. Our fellow countrymen far more willingly go to warm states or to more popular European capitals with easier access. Our today's company, vocalist of "MYACH" band from Kyiv, Yuriy Rozenko, on the contrary, makes sure he visits the kingdom several times a year.
First Impressions
Yura's friends, who he usually stays with, live in Lysekil, a small resort town on the west coast of the country. There is no direct flight there form Ukraine so one has to go via other places. What hits the eye during such transfers is quality of Swedish roads. They aren't simply good – they are perfect. Lit with various street lights, having numerous relevant directing signs, highways turn a car trip into a pleasure! Due to the fact that there are a lot of forests in the country, road sections along them are equipped with special barriers both "from" and "for" animals. Care about security is above other things – nobody and nothing strange can get on a highway. As long as a forest goes, barriers stretch.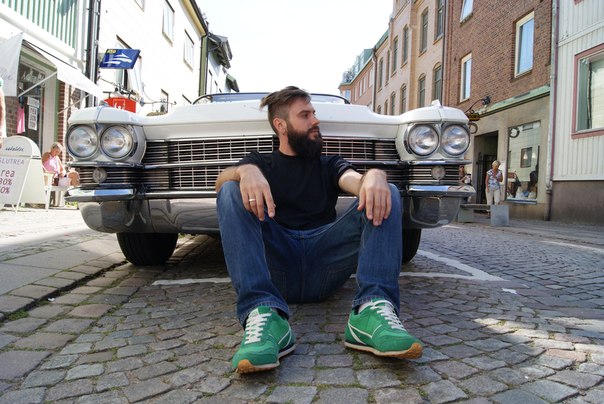 Bicycles. A lot of bicycles that everyone rides: from small kids to pensioners. In some Swedish cities there are more two-wheelers than registered cars. While constructing new streets, they favor pedestrian areas and cycleways.
Herring. It is everywhere. Herring in bread, herring with pepper, herring in chocolate, herring on a bicycle, herring inside a herring.
Socialism with Human Face
Stereotypical as it is, this short thesis characterizes Sweden better than a million words. Huge taxes that citizens deduct to public treasury are no "extortion" but social guarantees and stability. If a Swede happens to get to hospital, he doesn't have to "sweat": medicines, professional care and diagnostics – insurance covers everything. Locals know that their "hard-earned" aren't given away to bureaucratic machine but protect tax payers not to leave them face to face with a trouble.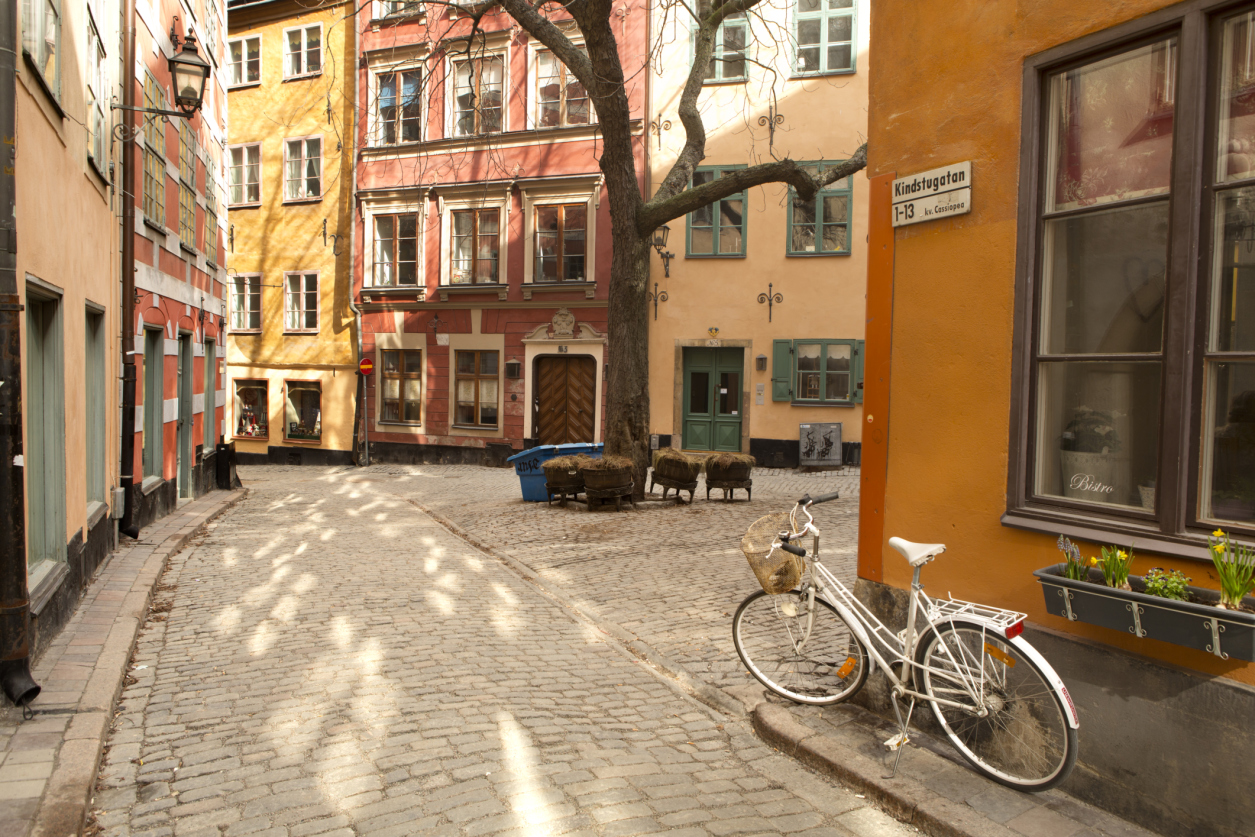 Photo dailyscandinavian.com
Back to the issue of roads, the state and various development companies are fully responsible for every section, literally every centimeter of it. A small pit not to mention ditches (if they emerge somehow) – is a legal reason to file a suit and win the case.
Sometimes you can't help a feeling that it is customary in Sweden to "live for somebody else". In every café from a street diner to a restaurant staff is equally polite and smiling to a student who came by subway and a money-bag with platinum cards. Even in the most luxurious place there isn't a single waiter who would ask you "Anything else?" with a vinegary face if you only order a cup of coffee.
And not just locals get this kind of treatment. In recent years a flow of migrants and refugees has rushed into the country; they live on substantial allowances. The Swedes grumble, but keep paying and carry out various social programs thus helping those in need.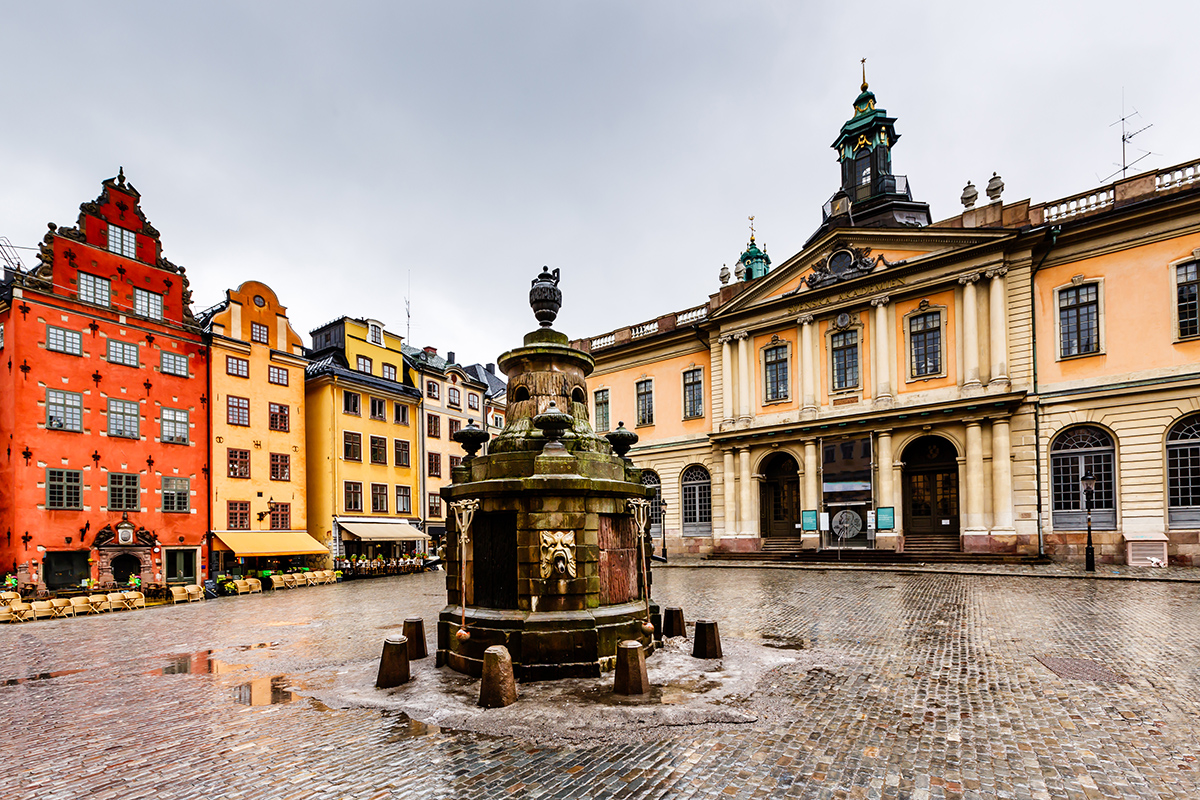 Photo euromapa.net
Even Yura and his wife, ordinary tourists, felt what Swedish justice is about. "We were going back to our friends in Lysekil. Our train happened to be running late and we were missing the next one – we had to transfer in Uddevalla. Panicking a bit, I went to a train conductor to explain the situation. He clarified that for all passengers who were late there would be special buses to take them to their train's destination points and this was free of charge. From there we had to get to neighboring Lysekil. It was only possible on the last bus that we missed due to a series of delays so we tuned ourselves on spending a night at the station. How very surprised we were when the driver of special delivery bus, upon finding out about our case, called a taxi (paid for by Sweden Railway) for it to take us home. And they also apologized for the inconvenience."
In this country when something goes wrong it is always possible to find a responsible party. All companies care about their reputation a lot so they try to mitigate any conflict and fix any muddle in the fastest possible way.
People
In Sweden everyone is in the world of its own, at that, people are very open and good-natured. Overwhelming majority speaks English perfectly and willingly help tourists – as nearly as lead them by the hand to a necessary place.
Locals work a lot and have good leisure. Every Friday bars around the whole country get filled with blue and white collars who spend their afterwork over a glass or two. There are quite some drunken people, especially in Stockholm, but is it any different in any other capital with millions of bars?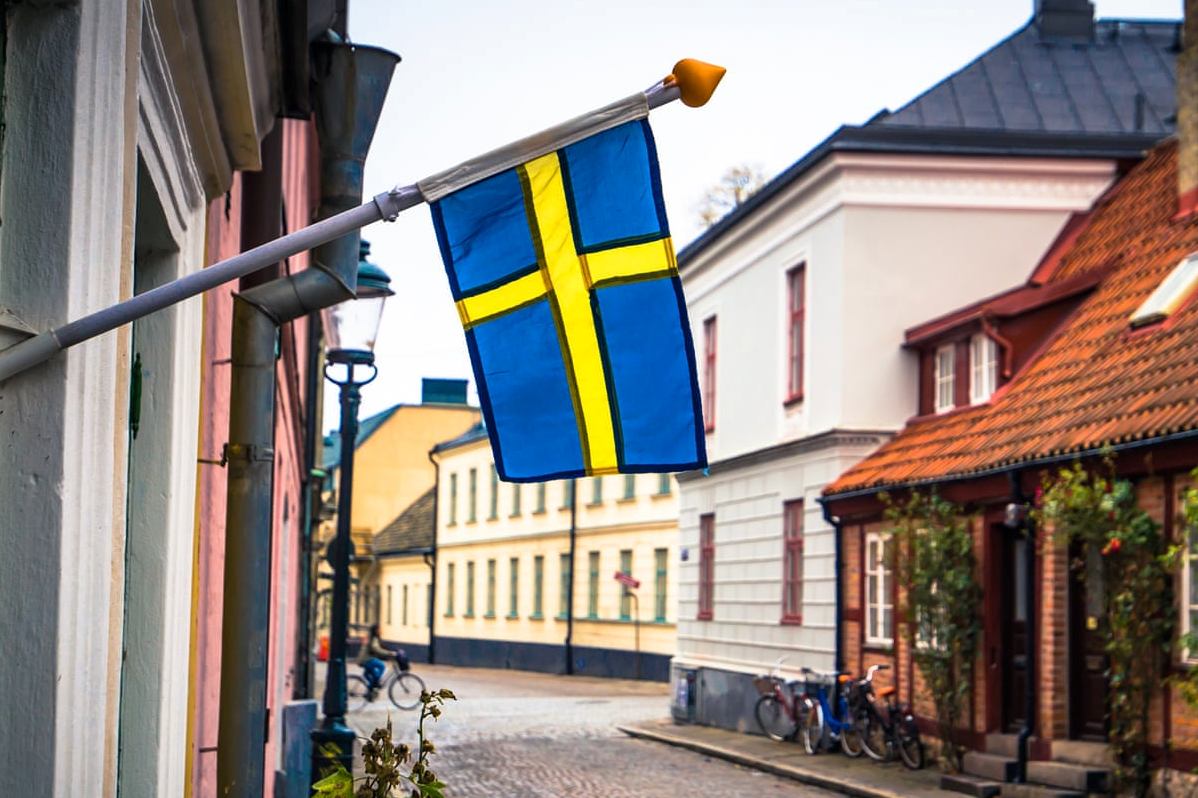 Photo theguardian.com
Holidays are purely family days. It is customary to spend them outdoors – it isn't very popular in Sweden to spend leisure time lying on a coach, staring at the screen of a computer or a TV. Also, picnicking is all about neat vegetation and lawns without smoke and garbage bags. To steam sausages without breaking a law one has to bring so much equipment that it is easier to purchase them at a roadside café.
In cold seasons the Swedes try to stay active – winter sports are very popular. All in all, this time of the year is probably their favorite. No wonder, because it is when Christmas comes – the state's major holiday. Yuriy was visiting in this very period several times and it wasn't just this "family aura" of the holiday that struck him but the way people congratulate each other.
"In Sweden it isn't customary to call friends with the first sound of chime. They send postcards – not electronic but real, more often than not makeshift ones, instead. Therefore on December, 24 and 25 it is mostly quiet in houses."
What He Saw
If we talk about a town where his friends live – Lysekil – it is small and cozy. It's famous due to the fact that after World War II German ships packed with chemical weapons were found nearby. Sea attracts tourists in summertime while in winter mostly locals reside there; they all know each other and are sure to greet each other when they meet. Dwellers of Lysekil have leisurely walks along quays, drink coffee and chat about weather. Actually, it seems like the Swedes never rush – so level their life is.
Even Stockholm feel much calmer than majority of European capitals. Divided into two large parts for reference's sake, it is a true set of stories about Karlsson – you can't help lifting your head up hoping to see a best-at-everything man with a clever little motor. One part of the city is ancient and resembles Lviv and Vienna architecture-wise; second one is more contemporary and is like a mixture of Moscow and Kiev. According to our standards, everything is very expensive – but of the highest quality.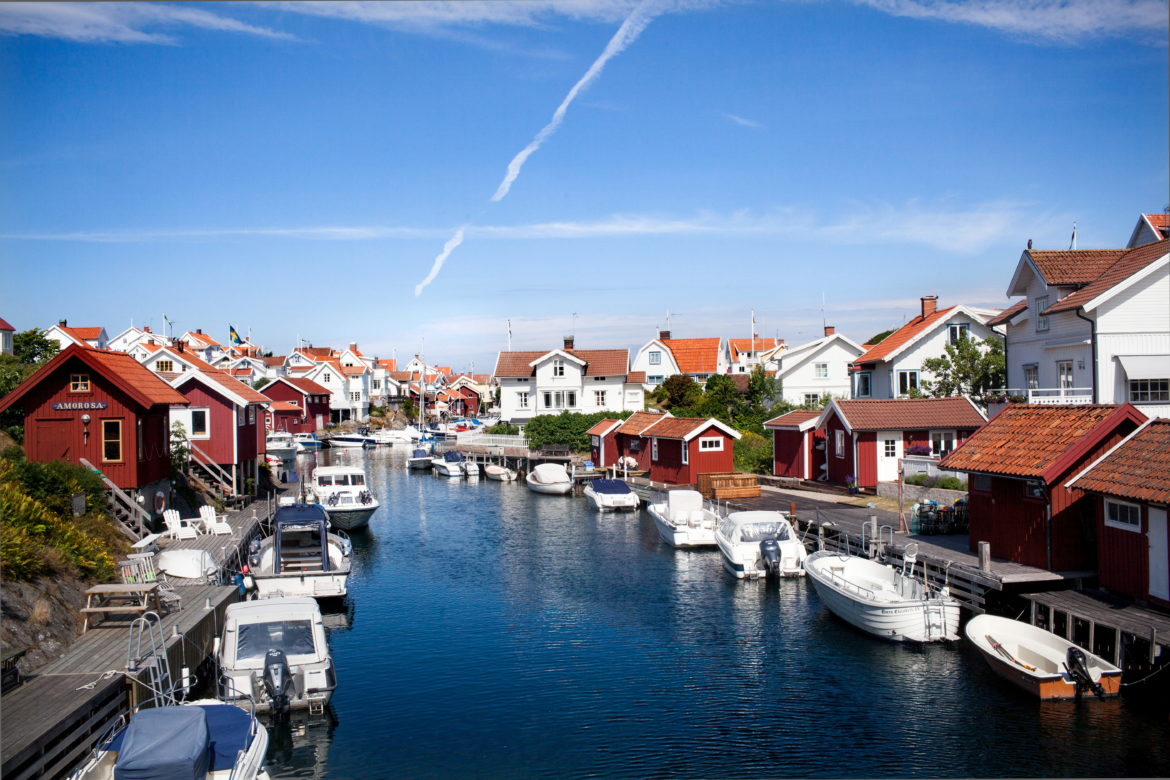 Photo strandflickorna.com
"One shouldn't take a tour around the whole Stockholm: the city is large (situated on 14 islands), with rich history. It is pretty hard to memorize or seriously comprehend data about the capital of Sweden, especially during a short-time stay there, so one should just walk around, interesting stuff is everywhere: Vasa Ship, the City Hall, the Nobel Museum, trade centers, underground clubs – the capital unveils to every person in a different fashion. The only must-see thing is the change of the Guard at the Royal Palace – I have never seen a more beautiful performance."
Yuriy Rozenko normally doesn't bring any souvenirs from Sweden. "You should take food: cheese, chocolate and sweets. Selection is several times smaller than at our shops yet all the goods are of high quality – one can take any not to go wrong."
All in all, having spent in Sweden altogether a couple of months, Yura still can't get an outright understanding of what it is that the country attracts him with. It is nice and unusual there, true, but there is some sort of mystery in this Scandinavian state that the vocalist of "MYACH" hasn't yet figured out. But he sure will for he will go there again more than once.
Cover photo prospects.ac.uk