Iceland through the eyes of Sofiya Andrushchenko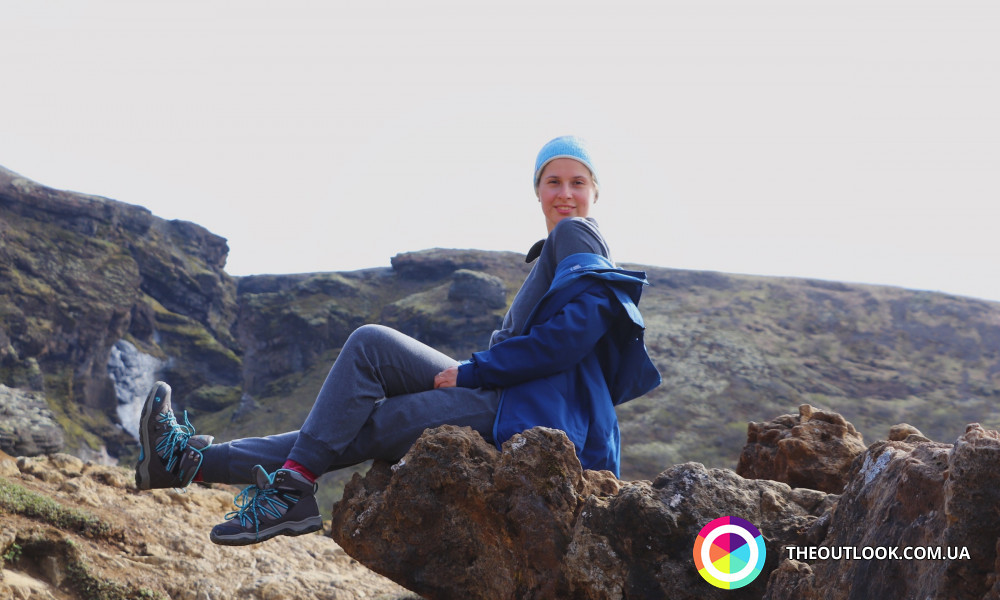 Iceland is a 'country of ice and fire', 'country of thousand rivers and lakes', countless waterfalls and geysers. There, like in a fairy tale, again and again, you feel like pinching yourself to check if you are dreaming or does it all really exist…
My name is |Sofiya and there is a lot of traveling in my life. My husband and I live in a small island state of Malta (the territory of the island is 25 km by 15 km) and we often lack "space" there - in the sense of room for travel. At times you may feel like changing the scene and go to a different city – it is impossible to do that on Malta. One city smoothly flows into another there without you noticing. One day is enough to cover the entire island and visit its landmarks. Therefore, we dedicate a lot of time to trips to other countries where there is plenty of 'room for maneuvers'.
I had dreamt about Iceland for a long time but every time it seemed like a hopeless dream type. Unstable climate (it can easily start snowing in August), high prices for everything (literally - everything), not exactly a touristic country (it is more about independent travel) – all of these factors kept distancing my dream from me.
And then we got a free week for a vacation in late April – early May so we started thinking about holiday opportunities. The idea to go to Iceland came up really quickly. My parents decided to join us because it was cheaper to rent a car for four and simply merrier. So there we were four people with a long-nurtured dream about Iceland and ready for adventures, who had decided to embark on a journey around the dream country.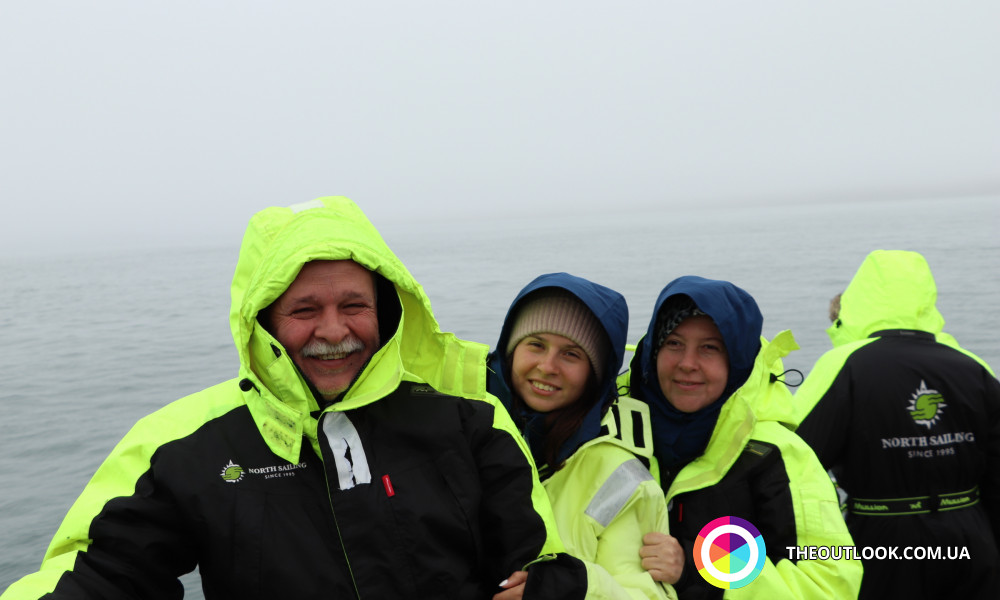 Planning of the trip was all on me, I relied on numerous articles from the Internet about traveling to Iceland and on my personal experience (I am always the one to take care of our trips with my husband). First, we had to pick what kind of a trip we wanted:
1) To stay for 8 days at the same hotel buying tours on the spot and going on them with a group of tourists;
2) Rent a car for 8 days and try to cover the entire island, getting to and seeing all the parts of Iceland.
We've opted for the latter since we were no strangers to the thirst for adventures.
Thus, my computer folder titled Iceland 2019 had the following items:
1) tickets; 2) accommodation; 3) transportation; 4) food; 5) must-visit locations; 6) sightseeing tours; 7) useful sites.
Let's start with the first item.
Tickets
I looked for tickets on Skyscanner. There were no direct flights – and connection options that the search returned didn't work for us: they were either too expensive or required an independent connection in London which was not an option for the lack of British visas. Therefore, we were looking for European countries that had direct and reasonably-priced flights to Reykjavik. Scandinavian countries proved to be the ones. Since we were arranging the connection by ourselves, we decided to go through Copenhagen (we hadn't been to Denmark before) and stay there for a day to have a look at that fairy-tale city. We booked tickets from Reykjavik back to Malta with a 20-hour connection in Riga that allowed to us have a walk around the city and enjoy its landmarks.
Eventually, we saved about 500 euro thank to planning and organizing connections by ourselves, besides, we have visited two new countries.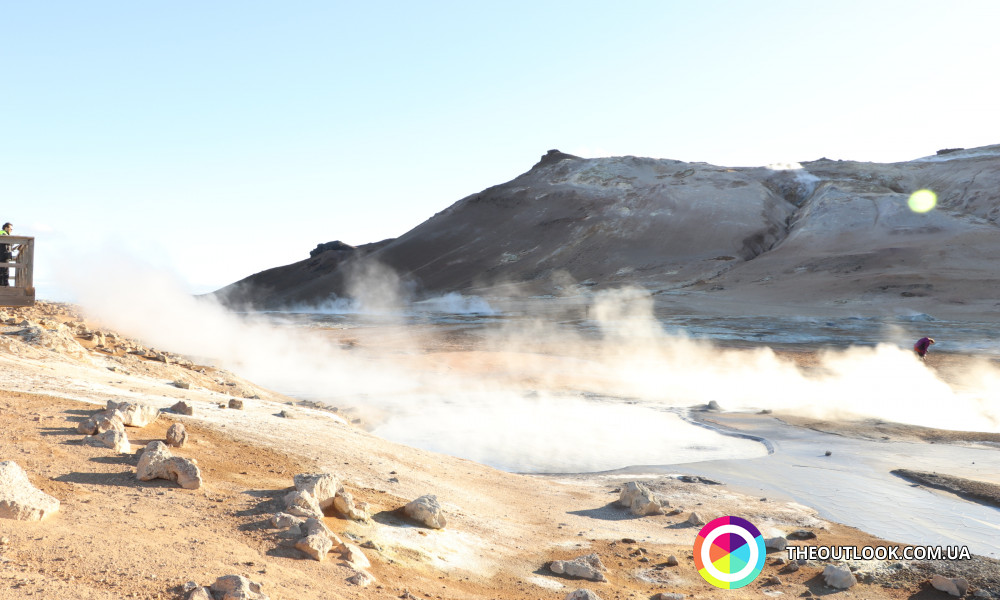 Accomodation
Everything is simple here, we used Booking. There are different options of places to stay in Iceland. You should know that there are no 5* hotels in the territory of the entire country. So, if you are looking for a fancy, luxurious vacation – that's not your country then. In Iceland 2* and 4* hotels are equally good: tidiness, warmth and a view from the window are guaranteed everywhere. The earlier you book accommodation, the bigger are the chances to stay at a nice hotel/apartment/hostel for reasonable money. But there is also the reverse side of the early booking medal – the unpredictability of the weather. In Iceland, there is no planning anything to be 100% sure, even more so if you, like us, want to see the entire island.
The situation on the road as well as the weather changes every minute, therefore, here is a life hack: opt for accommodations with adaptable conditions, preferably with a possibility to cancel the booking 24 hours before check-in time. This option helped us out several times.
Another thing to remember is seasonal price fluctuations. A hotel room for two cost us an average of a hundred euro but we were there in low season. But since June and through September you won't come across such prices anywhere. Everything gets 2.5-3 times more expensive. Regardless of whether you book in advance or directly before the trip – the price will be high anyway.
Transportation
If you ask me, there is no way you can do without a car in Iceland. We used the services of Goldcar – and got satisfied. A car is definitely not a thing to save on while in Iceland. And that's why:
1.Roads are different in Iceland. Main circular Route 1 is pretty comfortable and if you have no plans of driving off it, a small light-duty car will be enough. But you will miss out on many interesting places this way. When traveling, you sure want to see as much as you can, and in this case, a reliable off-road/crossover is unexpendable. Our choice fell on the new Suzuki Vitara 4x4.
2.Insurance for the car is as important as the car itself. Everyone recommends choosing 'full coverage', including me. They don't have nice paved roads everywhere so it is better to get to the safe side in advance. Also, on your way around the entire island you'll come across snow-covered routes, gravel roads and simply hard-to-pass places so it is better to be ready for everything and not to go cheap on transportation.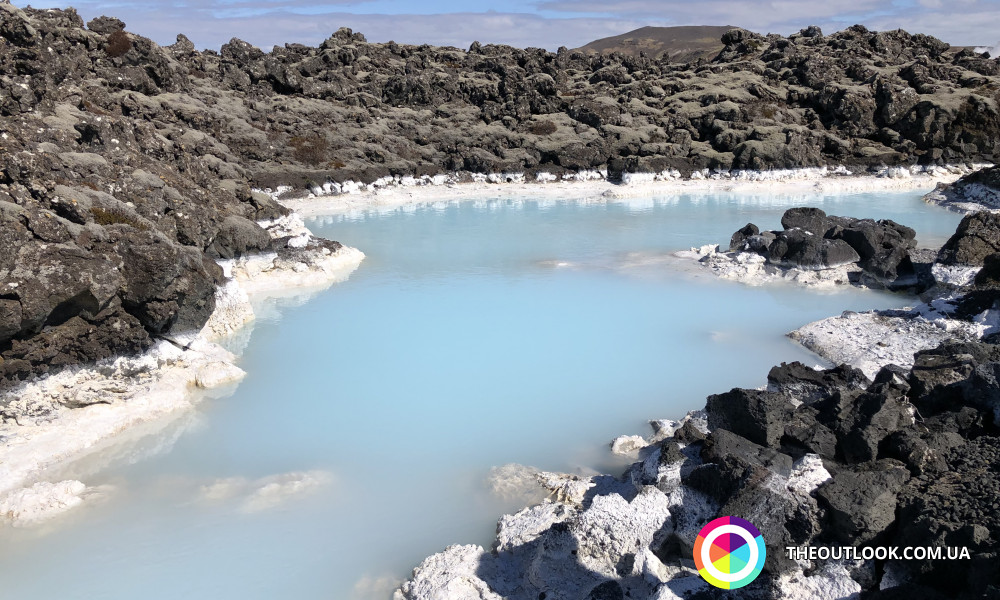 Blue Lagoon is depicted on the photo
Food
Food in Iceland can be described with just one word: expensive)))
Everything is expensive, from bread to meat. We cooked ourselves and purchased goods in Kronan and Bonus– these are the most affordable supermarkets in Iceland. We were at a café just once. Prices at such establishments start at 15-20 euro per dish (and these are the most reasonably-pricedcafés) and go up to incredible amounts of 100 euro and more per dish. Alcohol can only be purchased at national alcohol drinks shopsVinbudin. It is a very interesting feature of Iceland because aside from theseshops you cannot purchase alcohol anywhere, except in cafés, but prices there will be different, too. Price list for alcohol is also Iceland-style: a bottle of wine starts at 15-20 euro, stronger stuff – 50 euro and up.
But, the quality of food and drinks deserves the credit – everything is very tasty, nothing to make a bad choice with. And by the way, a bit of a life hack, running water can help you save some money – it is drinkable there everywhere and is no different from bottled water you get in supermarkets.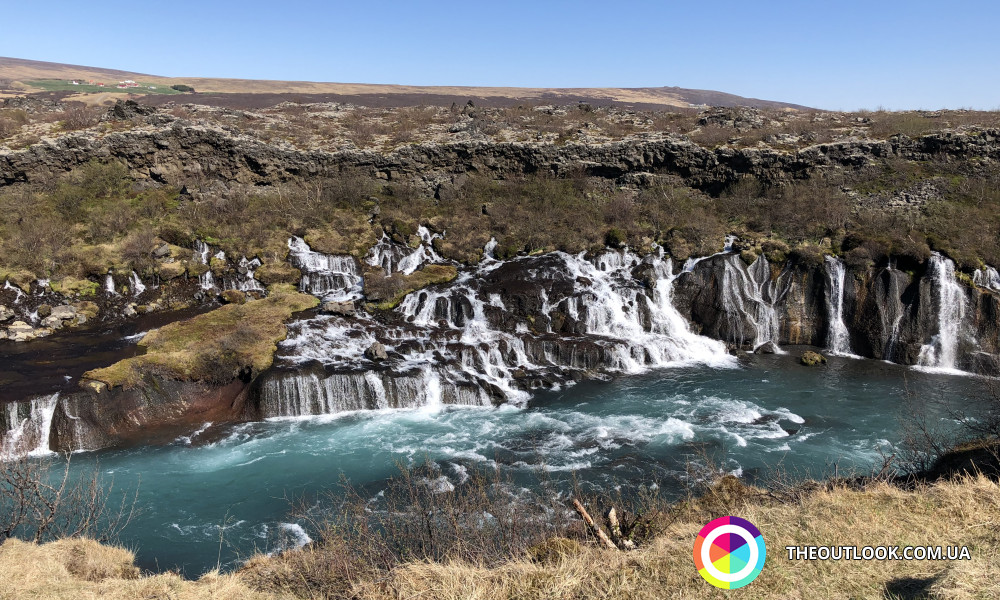 Must-Visit locations
Iceland is one big landmark! There are lots of sources on the Internet, namely maps of Iceland, with landmarks advised to be visited marked on them. It really is worth visiting all of them, but we only had 8 days. Here is my TOP-10 in Iceland:
Þingvellir — a valley nearby Reykjanes Peninsular and a national park listed as UNESCO heritage.
Gljúfrabúiwaterfall – a beautiful neighbor of Seljalandsfosswaterfall, but there are fewer tourists because you cannot see it from the road and it is located in a gorge.
Seljalandsfoss waterfall – a very powerful and unusual waterfall. It is located nearby Skógar City and you are sure not to miss it while driving circular Route 1. The waterfall is not very big, about 60 meters high. It falls directly into the abyss, creating an unpassable wall of water. Its main distinctive feature is a deep ledge that allows moving free behind it and watching Seljalandsfoss from every side. It is totally safe and very spectacular. For me, this was the most extraordinary waterfall I have ever seen!
Secret Lagoon – a lagoon with thermal water that has a small geyser on its territory.
Hofskirkja – the Turf Church.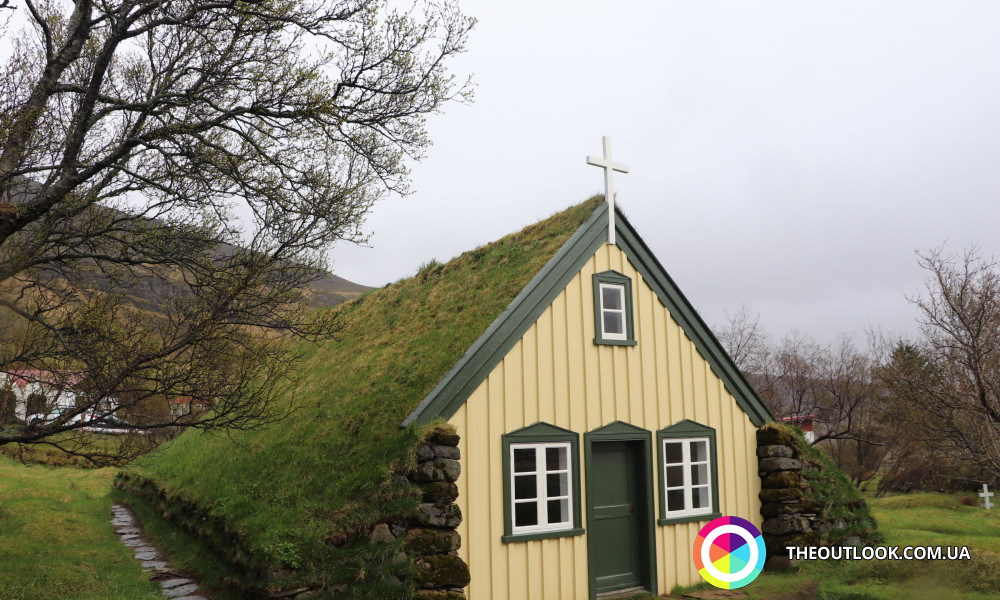 Jökulsárlón Iceberg Lagoon. This was where we saw icebergs for the first time. A very graphic spot, one of a kind.Jökulsárlón Iceberg Lagoon is a part of Europe's largest glacier, Vatnajökull. The lagoon emerged from the water of the glacier and is growing bigger each year (consequences of global warming). This was the place where we saw sea calves for the first time. There you can take a tour around the lagoon. Theycome in two types: 1) a tour on an amphibian boat that lasts for about 35 minutes, the dimensions of the boat does not allow it to get close to the glacier and the price is about 60 euro; 2) a tour on small rubber zodiac boats with duration of about an hour, safety briefing takes about 30 minutes of it, it gives you an opportunity to have a look at the glacier at a close-up due to small dimensions of the boat and it costs about 100 euro. Unfortunately, we did not make it to any of those tours because it was raining heavily so that one could get all soaked in literally a minute. But no words can describe the beauty that we saw. Sky-blue glaciers amidst deep waters of the lake – even heavy rain didn't spoil the impression of this place, not a bit!
Reynisdrangar Beach or Black Beach is an incredible place of power! The ocean, black volcanic sand and the rocks that are called the Troll Tongues – all of these cannot leave you indifferent. Sea stacks that have emerged in the waters of the Atlantic Ocean and are located nearby the beach are just as amazing. Legend has it, a long-long time ago two trolls tried to pull a three-master ship that had stricken bottom not far from there, to the shore. But when daylight broke through the clouds, the trolls turned into stone sea stacks to remain local dwellers for ages!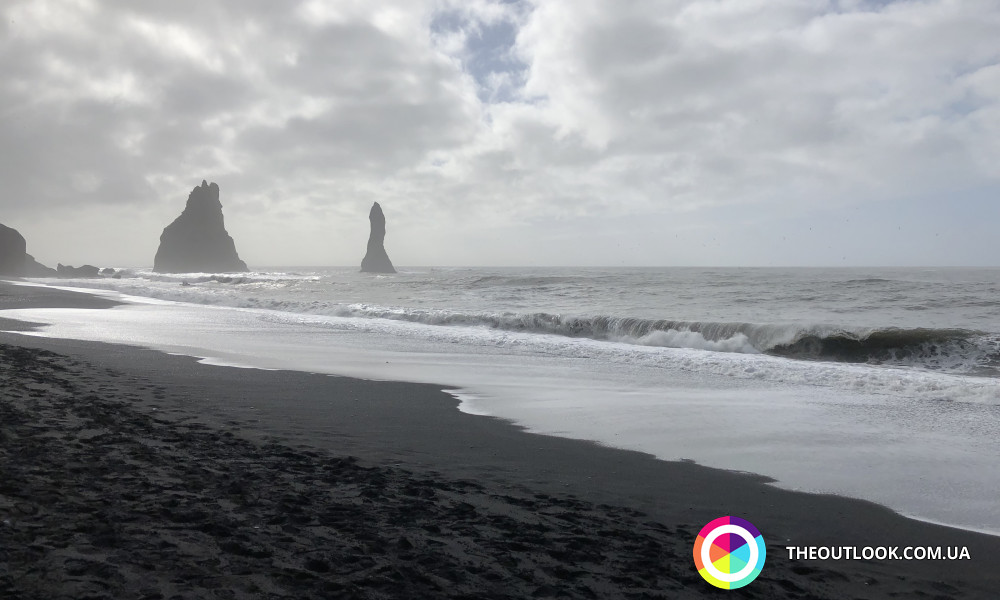 Gullfoss is the "Golden Waterfall" 32 meters high on Hvítáriver. It was the first waterfall that we had visited. I can't even express my emotions!The force and the power captivate you from the very first seconds.
Strokkur is a geyser in a geothermal region nearby Hvítáriver, it erupts every 4-6 minutes. An amazing natural phenomenon! The geyser ejects a spout of boiling water like a 22-meter-high fountain – and several seconds later it calms down and the geyser turns into a peaceful lake with vapor over it. This is where our first encounter with geysers happened, an unusual scene and a definite must-visit.
Dettifoss is considered to be the most powerful waterfall in Europe and is also Europe's largest in terms of water flow. When we were there, we were lucky to have fair sunny weather so we could see a bright rainbow over the entire waterfall that added even more magic to this wonder of the world. When there, you feel like a tiny little element of the huge and amazing planet Earth. The waterfall is so enormous and powerful you cannot even see where and how it falls. Just imagine, it is merely 9 meters lower than Niagra Falls! The scope is fascinating.
There are much more than ten must-visit places, actually. And trust me, every fairy-tale nook of Iceland amazes.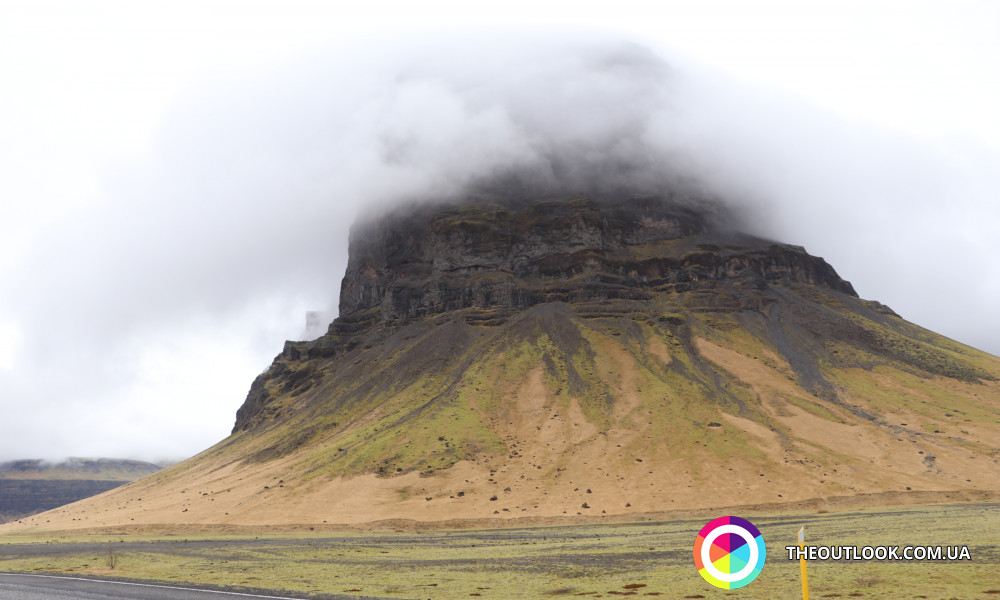 Sightseeing Tours
We took two tours: the "Blue Lagoon" and a "Whales watching" tour.
The Blue Lagoon is a trademark of Iceland. The color of the water is milky-blue which is very uncommon. The water in the lagoon is clear and does not contain any chemicals – only natural minerals that are beneficial for the skin. By the way, the waters of the Blue Lagoon treat psoriasis. I fell in love with that place, the contrast of the color of the water and black lava fields can blow anyone's mind. This spot is popular all over the world, therefore, it is not that easy to get there, you have to book tickets in advance. Prices for this SPA-heaven vary from 50 to 300 euro per person, depending on the package you are willing to choose. But it is definitely worth the money!
We went to watch the whales to Húsavík city that is located in the North of Iceland not far from Akureyri. This is probably the best place to see whales. The tour cost 70 euro per person and lasted for 3 hours. We made for the open ocean on a schooner, it was cold but very beautiful. And then – bingo – we have spotted the whales. And not just one! It was a fantastic adventure because parameters of these mammals were a size of our boat and sometimes it scared us to imagine what would have happened if one had gotten too close and strike the water surface with its tail – the wave would sure have overwhelmed the vessel! It seems to me that it is hard to fully feel Iceland without this tour.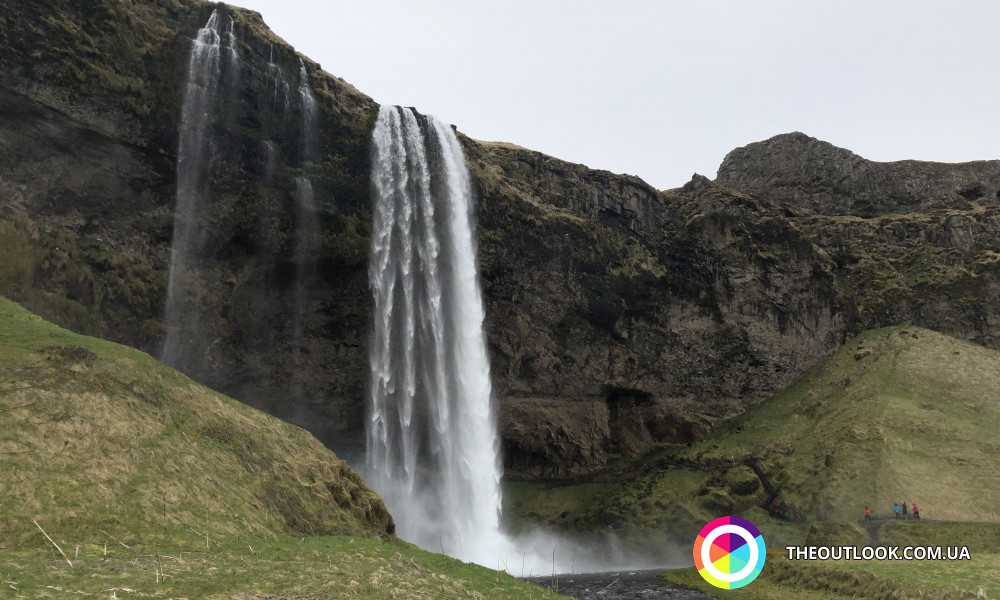 The waterfall Seljalandsfoss is depicted on the photo
Useful Websites
My selection of web sites that will likely be useful for a trip to Iceland:
1. Road.is is a relevant overview of the state of the roads in Iceland. Which ones are open, which ones are closed – a very handy service because the weather is very treacherous there, regardless of the season it may snow, rain, there may be fog or a volcano eruption. This web site allows you to control your trip and keep track of where you can go and where the passage is definitely closed.
2. Vedur.is - this web site shows the actual weather forecast in every region of Iceland. Also, you can track the probability of the northern lights on it.
3. Vislandii.ru is a map of landmarks of Iceland. It helps you compile a plan for your trip and mark the places you would like to visit.
If I were asked to describe Iceland in four words, those would be "universe by your side". That's because it really is like a completely different universe with its unique and diverse flora and fauna.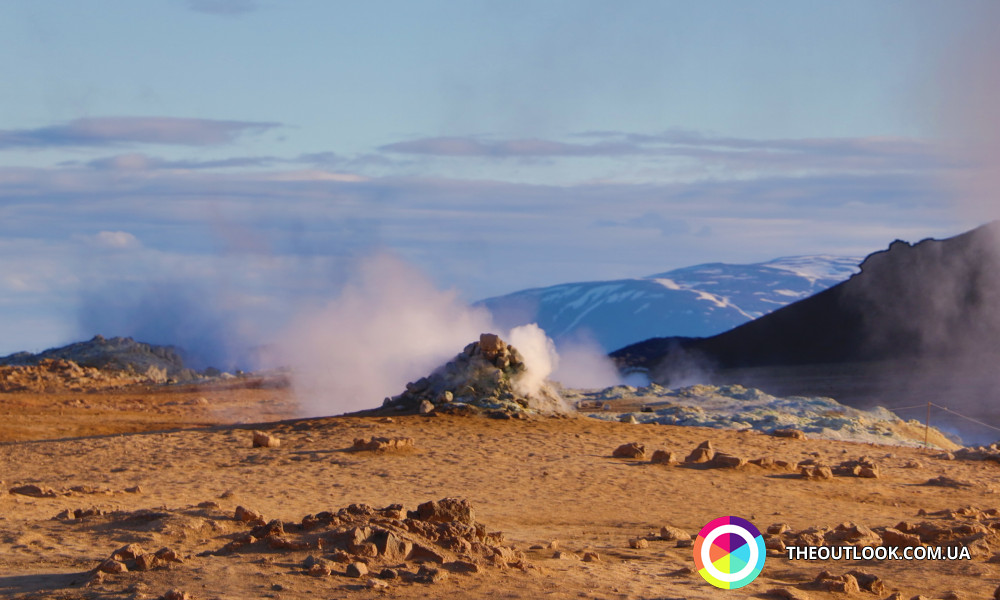 If I were asked, for who this country is, I'd have to say that the age of a person does not matter, this country is for someone who cannot be easily surprised! After Iceland, you will be overwhelmed and swept off your feet with its landscapes and amazing nature.
My advice: it is better to be an experienced globetrotter to go to Iceland. Because starting your travels with Iceland will be like tasting the world's best wine first – and drink worse ones for the rest of your life.
In your head, you will be comparing everything to unique and inimitable Iceland, and this will prevent you from enjoying the beauty of other countries. Iceland won't leave anyone indifferent. During the first three days of our trip, we all lost powers of speech in admiration of the things that we had seen! It is so beautiful it is hard to comprehend. Iceland will remain special for me forever! Interestingly, we didn't care whether it was snow or rain, fog or strong wind – we paid no attention to weather conditions. Because when you see what nature has created and feel the energy of the universe – you as if get to a new level of existence where plenipotent love to every living thing in this world sets upon you! We are sure to come back there even if just to discover and feel universal love inside ourselves!