Berliner Mauer: More Than Just a Wall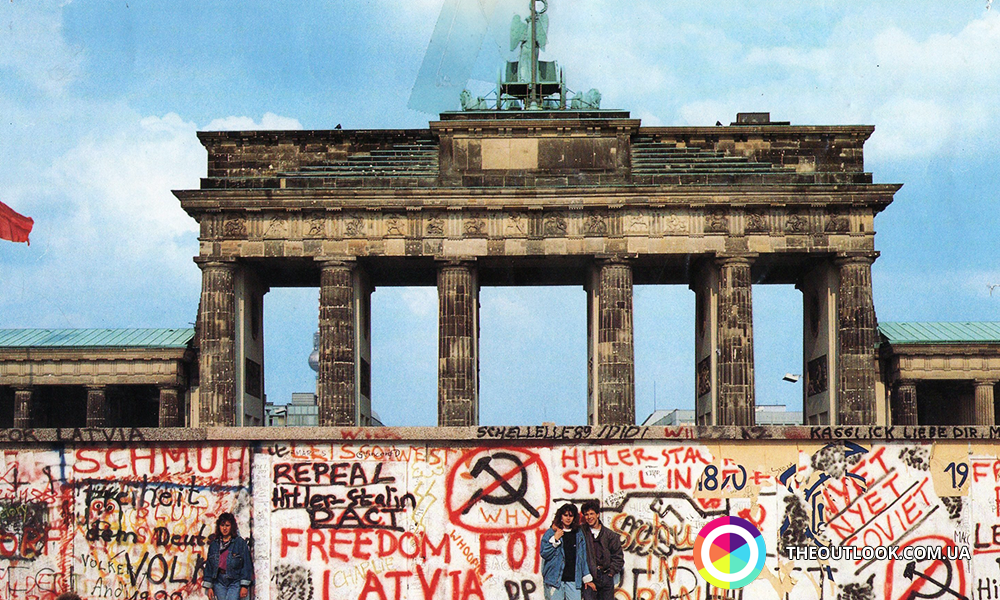 "Tear down this wall" - having said this phrase in already distant 1987 Ronal Reagan made it into history. In several years, on November, 9, 1989 the Berlin Wall was disassembled after all and till now enough reasons have accumulated to look at it in a different way...
Over 25 years of its existence the stone sockdolager became the symbol for division of Germany and confrontation between the East and the West. Sure enough, it were the Germans who suffered the most from this obstacle. It is commonly known than numerous locals died while attempting to escape socialist part of Berlin and get to the capitalistic one.
Politics is politics, however not only was the famous wall oppressing but also inspiring some people over many years. I myself was lucky to visit Berlin a couple of times and the concrete construction couldn't have left me cold, of course. Because the fact alone, that human beings can erect a construction that would as much as cut a huge city, that was being shaped centuries long, to turn it into two semi-towns, drives one out of senses. And all of this occurred in our times, very recently - not in some remote Middle Ages...
People wrote about the Berlin Wall, made movies about it, painted on it, orchestrated exhibitions and even... entered marriage! I offer you the most interesting artistic episodes in the life of the famous barrier.
When the border between Eastern and Western Berlin ceased existing, painters from all over the world got to decorating the remains of the construction. Its part along Spree River on Muhlenstrasse is the largest section. It is here where almost 25 years ago East Side Gallery emerged to become the longest open-air art gallery on Earth. Its length constitutes 1316 meters.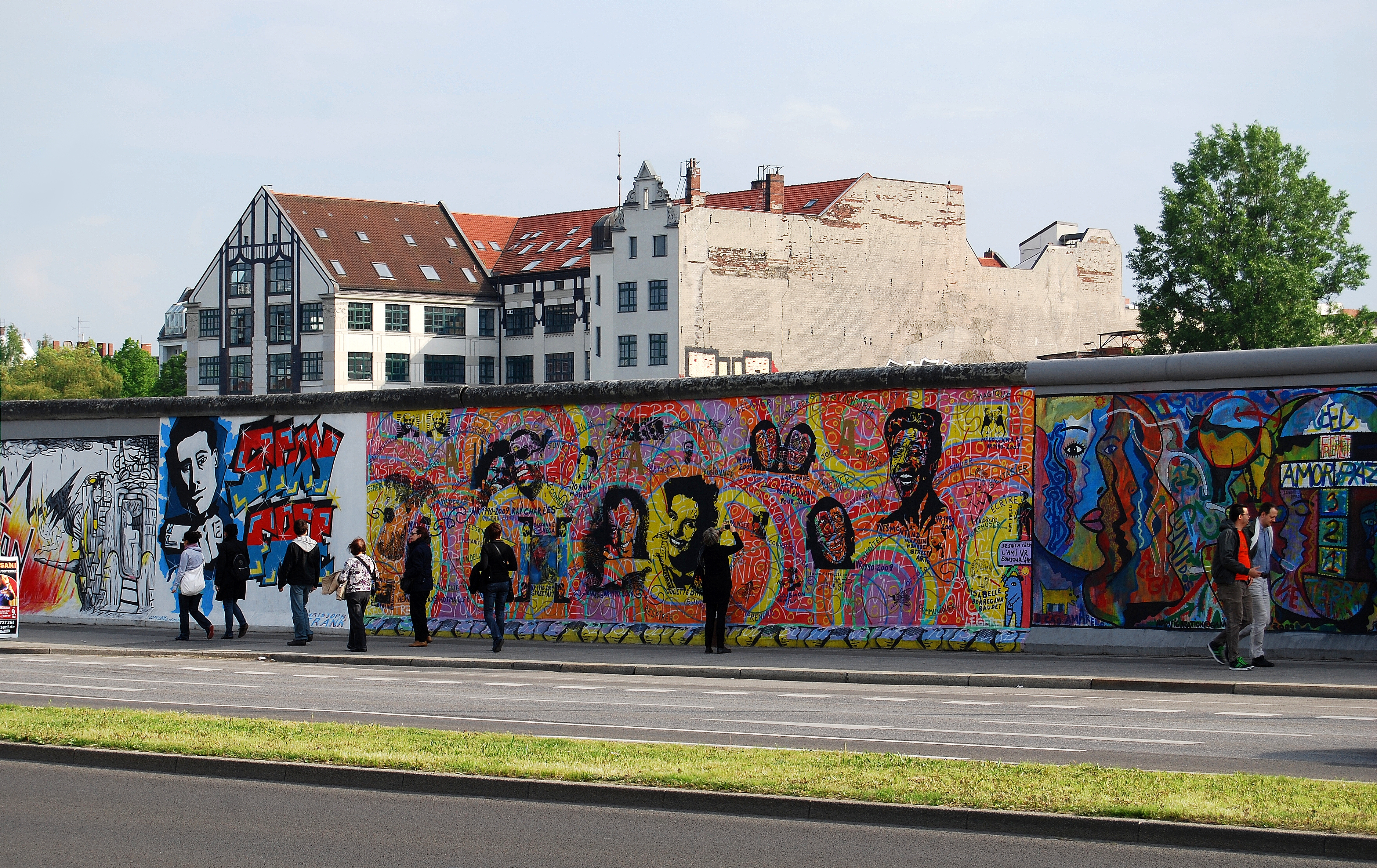 In early 1960 when the wall was only being erected and there was merely a barbed wire, young photographer Peter Leibing managed to catch a leap of a 19-year-old border guard soldier Conrad Schumann. And his reasons were far from sports interests: parents of the military man remained in West Berlin. Hence barrier erection meant timeless separation of the young man from his family.
Interestingly, the photographer was merely a trainee so all the rights for the legendary picture belonged to his employees. Thus, unfortunately, Peter Leibing didn't get a dime for his quick eye. Many years have passed, the wall has been gone for a long time, yet the leap of a young soldier from communism to capitalism keeps inspiring.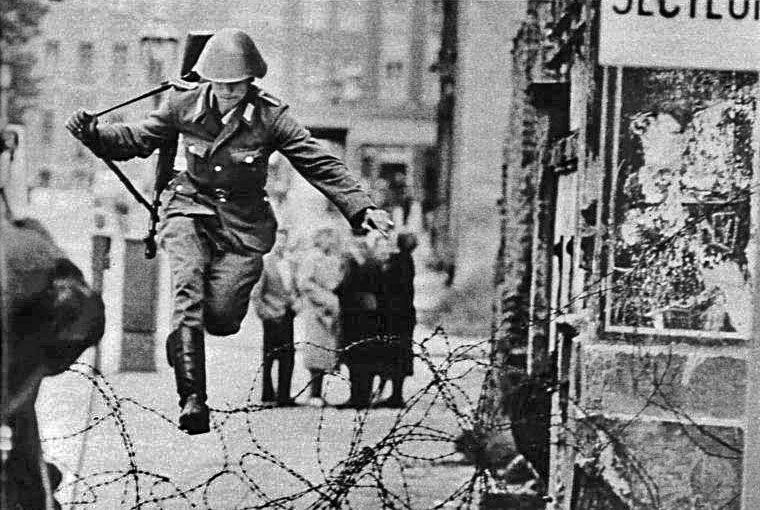 Even a statue "Mauerspringer" ("The One Jumping Over the Wall") emerged to equal the picture in fame. Authors of the work are Florian and Michael Brauer and Edward Anders.
At the same time, Berlin Wall assisted some in gaining popularity. Famous musician from Pink Floyd band Roger Waters believes that on July, 21, 1990 on Potsdamer Platz he celebrated his own victory. It is hard to believe but that day the audience of 300 thousand people gathered near the construction to listen to world's largest rock concert "The Wall: Live in Berlin".
By the way, the famous performance could have failed to take place because as much as a couple of months prior to that Waters declared he wasn't going to sing until the sockdolager is demolished. It may be merely a coincidence but in several weeks after the statement political castle indeed fell.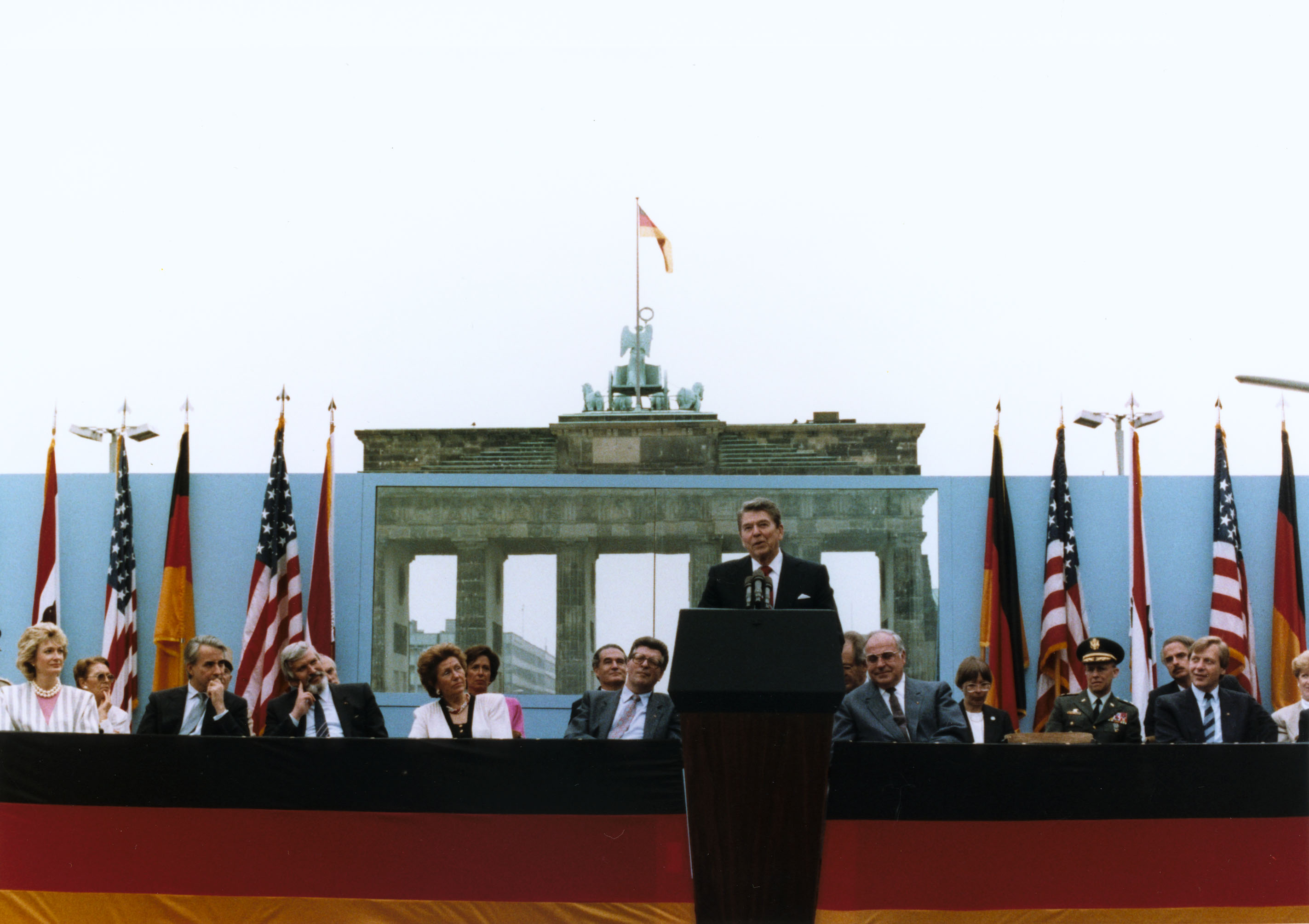 'MR. GORBACHEV, TEAR DOWN THIS WALL!'
However not everyone is happy about it. Thus, for instance, a Swedish Eija-Riitta Eklöf became an official widow on November, 9, 1989, because her husband was… the Berlin Wall! The marriage was concluded 10 years earlier. A hired mime said 'I do' at the altar instead of the concrete erection. Since that the woman has been official bearing the last name Eklöf-Berliner-Mauer. She has always believed, that the stone border that used to separate Berlin in halves, was "the best and sexiest wall ever existed".
As we can see, the fall of the Berlin 'monster' is not only a significant political event. After all, it is a symbol, and many people find something for themselves in it. I recall my impressions of the wall. It seems like just a giant concrete construction without a hint of aesthetics. But at the same time it is one of Germany's main places of interest. It is a wonderful example of how something repulsive can become truly captivating. And to conclude with, I offer you a picture from my archive against the background of the famous Berlin Wall.