Museums that cure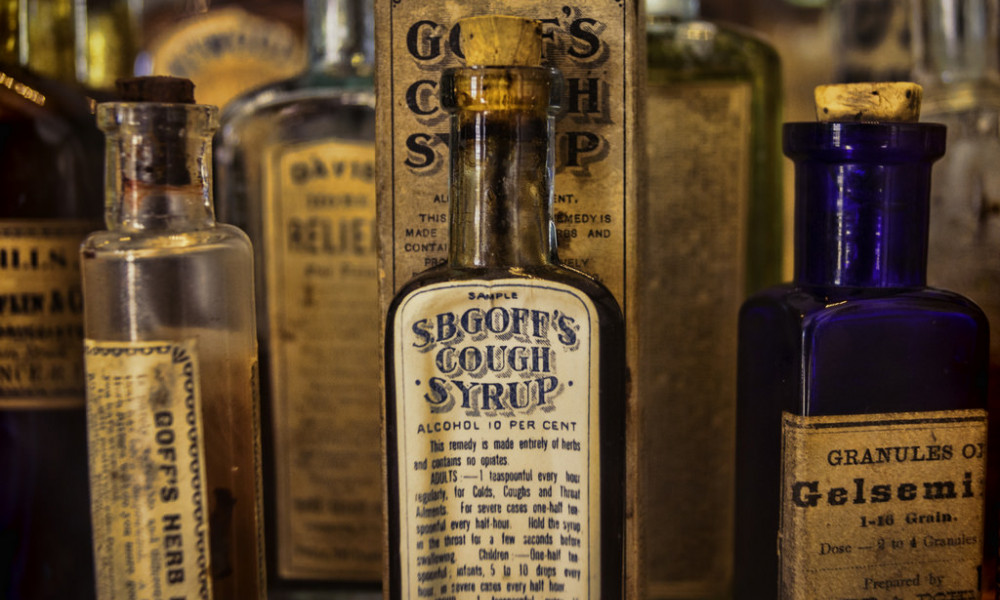 "I'd like some headache elixir, mandrake root extract, heart pills and a bit of morphine, please…" – this is about how patients addressed pharmacists a couple hundred years ago. They, in turn, were preparing various magmas and mixtures in pharmacological laboratories situated as near as in the next room. Sure, nowadays technologies have significantly advanced, "remedy stores" fit in kiosks while drug-containing medicines cannot be bought without prescription…
"Pills houses" scattered across cities of the world preserve history of their regions pharmacy in the shape of renovated premises, archive documents, old books in medicine and ancient appliances for medications creation… Everything once-common that was being stored in closets today is on display as museum specimens. Occasionally visitors in search for historical facts are taken for sick customers because alongside counters with antiques operating ones can often be seen. Finding own specialties in order to stand out among pharmacy-museum "ilk" isn't the simplest task, therefore supervisors of such establishments are trying to add to their displays something distinctive even if not always connected to pharmaceuticals. We purposely took a deeper look into antique stocks of many pharmacy museums to find for you the most interesting features.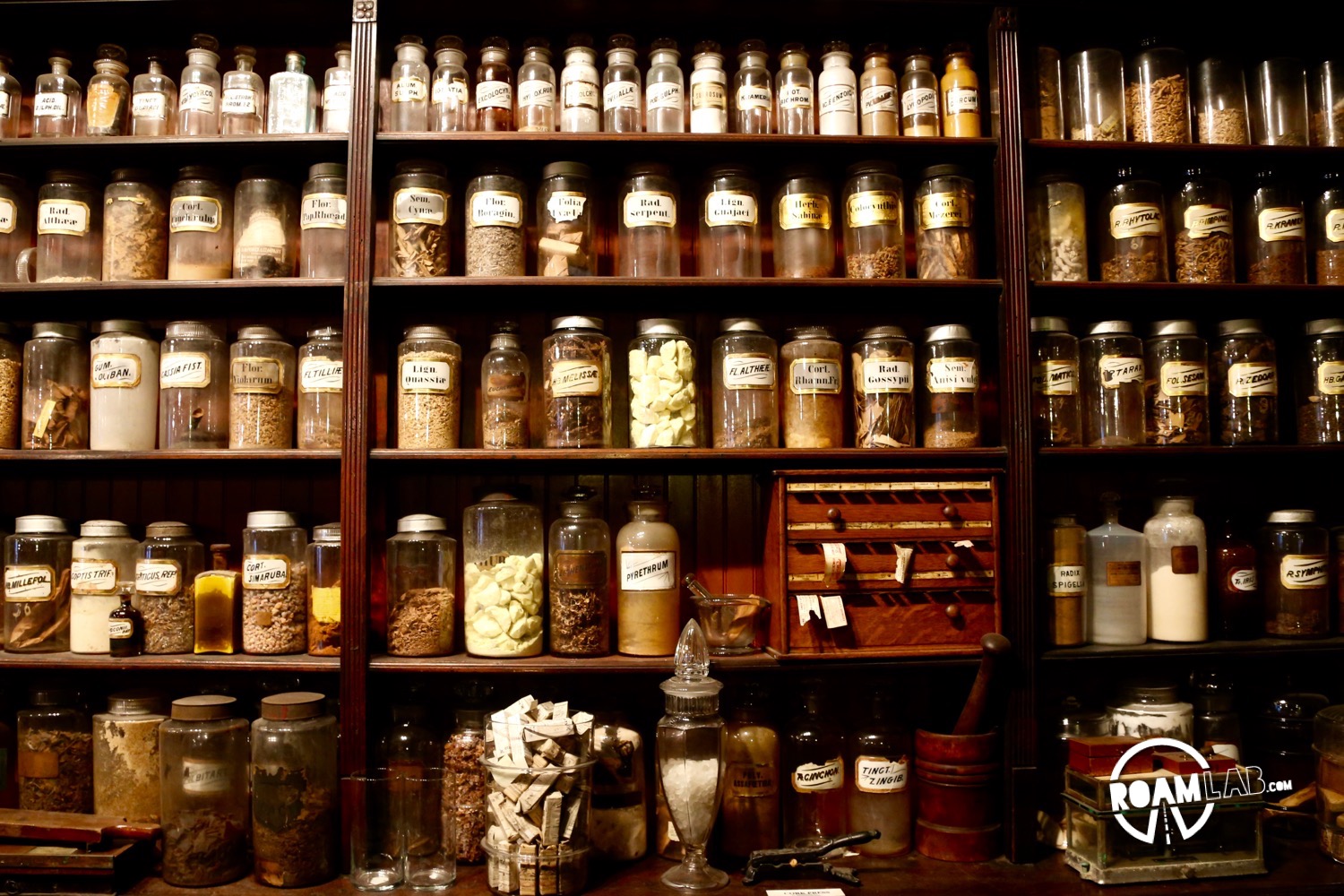 Photo roamlab.com
One of the first pharmacies within the territory of Eastern Europe, yet still operating one, is situated in Belorussian the city of Grodno. Mention of it bears a date of 1709, when the building where it was founded had been erected – it pertains to the complex of Grodno Jesuit Monastery. The establishment existed as long as till mid 20th century until it was reformed into a medical storage and later into a furniture salon and further into Pedagogical house… The pharmacy was revived barely in 1996 when pharmaceutical museum and trade complex consisting of three halls was created.
Read also: Welcome to… the bananas museum. The most unusual museums in the world and From Runway to Museum
Alongside old gears the complex is famous for bearing memories of the husband of Ethel Voynich who became a prototype of Gadfly in an ilk novel and used to work in the building. Post-mortem tools used to "cut into" Polish king Stephen Bathory, who abruptly passed away in Grodno, occupy their honorary place in the exhibition.
In Belarus's neighbor, Latvia, a pharmacy museum is situated that claims to be the largest one in the whole Europe. Number of specimens exhibited in Riga overtops 50 thousands therefore there are as many as five displays in the establishment. Every room is filled with interior from 1930s and antique furniture that perfectly reflects atmosphere of the age. The most attractive for tourists is considered to be a display "Pharmacy: laboratory of 18th – 19th century" that carries everyone into a mystic "studio" of an alchemist. It seems like should one stay there for a couple of hours and a recipe of eternal youth elixir or a philosopher's stone will definitely be revealed.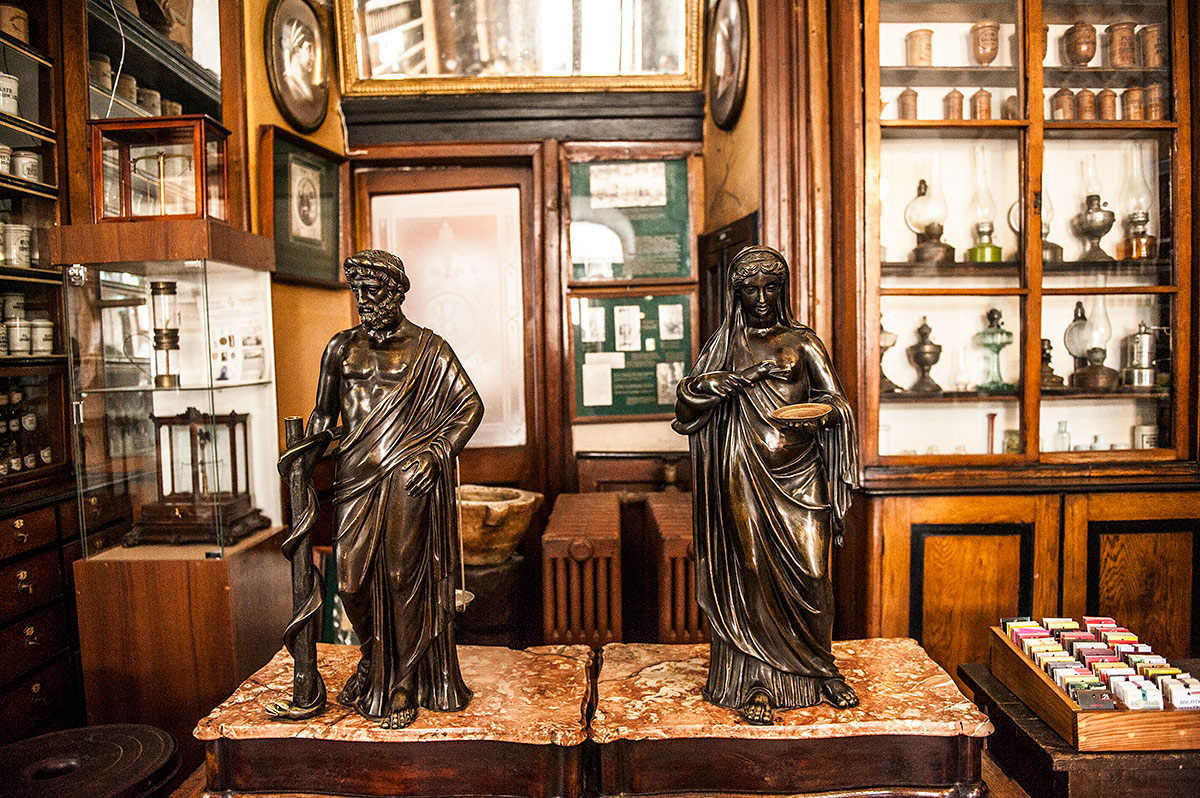 Photo destinations.com.ua
Turning to magic powers as a part of treatment from severe diseases wasn't disregarded in Switzerland several centuries ago. In one of pharmacy museums, that settled in the city of Basel in the North-West of the country, collection of old amulets, that according to doctors of the time helped getting rid or preventing "demonic diseases", is presented before visitors' eyes. Healing using talismans was over only when "pranks of evil" were reclassified as psychotic disorders.
However in Hook's Drug Store Museum situated in American city of Indianapolis no superstitious staff was noticed. They have always been healing here with sweets. More precisely, today widely familiar chocolate and soda water are used while several centuries ago these were stomach ache mixture and healthful vitamins. Thus, today aside from specimens themselves, a cafeteria works on the territory, that still has delights cooked according to old recipes preserved in its menu.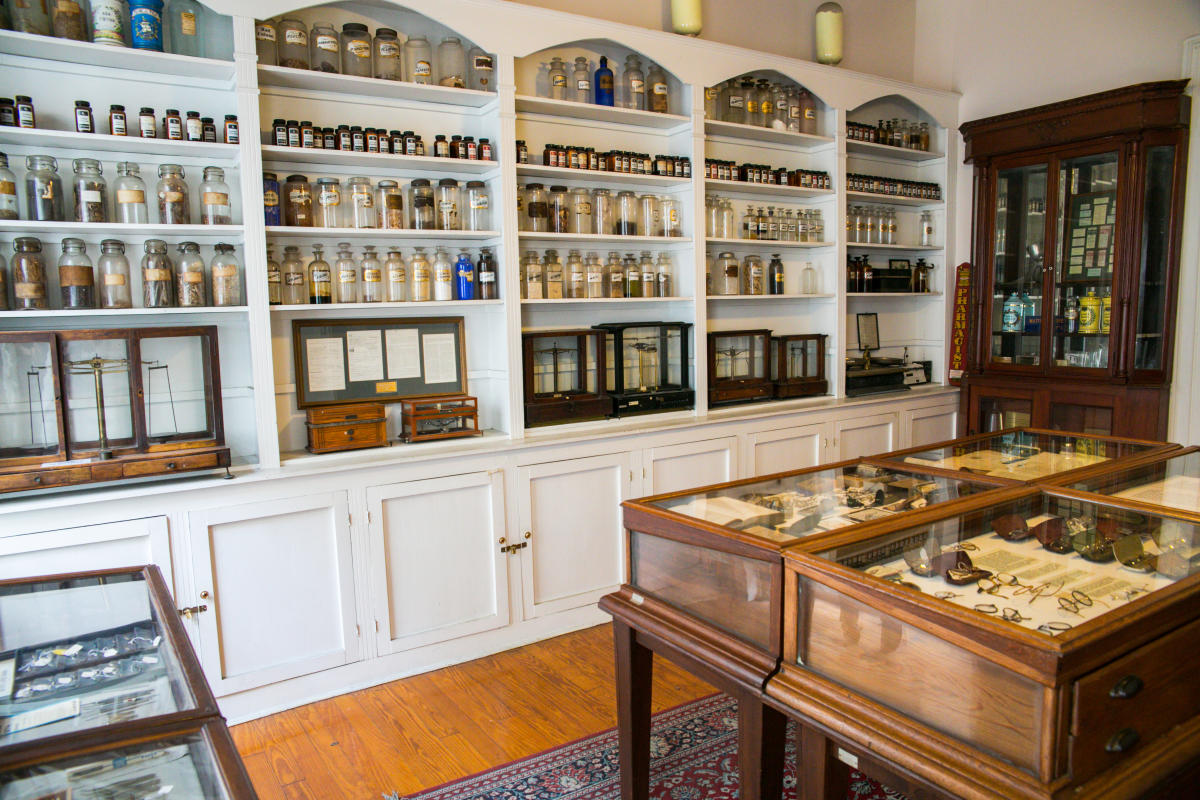 Photo chandinitravel.com
A tour to pharmacy museum in German city of Heidelberg can be combined with a visit to another place of interest – Heidelberg Castle of 13th century. It used to serve as a defense fortress once and in its tower there was a pharmacy and hospital, one of the very first in the world. While reconstructing it already in 1957 and adding elements collected from around the whole city, there was no need to create "quasi-antique" decorations: walls of the castle performed the function.
In Ukrainian Lvov among hundreds-years old districts there is a house is hidden with forged sign that depict a symbol of medicine, a snake twined around a chalice, with a date "1735" engraved below and an inscription "Pharmacy Museum". Its better known name is "Under the Black Eagle". The most remarkable specimens here are ancient amphorae with all kinds of extracts and gold-plated Latin letters reading "Life Potion" or "Elixir"… This is how "Iron Wine" was once called – an alcohol and curative mixture for immunity enhancement. In reality the mystery liquid constitutes a healthful vitamin produced on pharmaceutical factories but some centuries ago it was perceived as a true potion that was only allowed to be taken under doctor's careful supervision.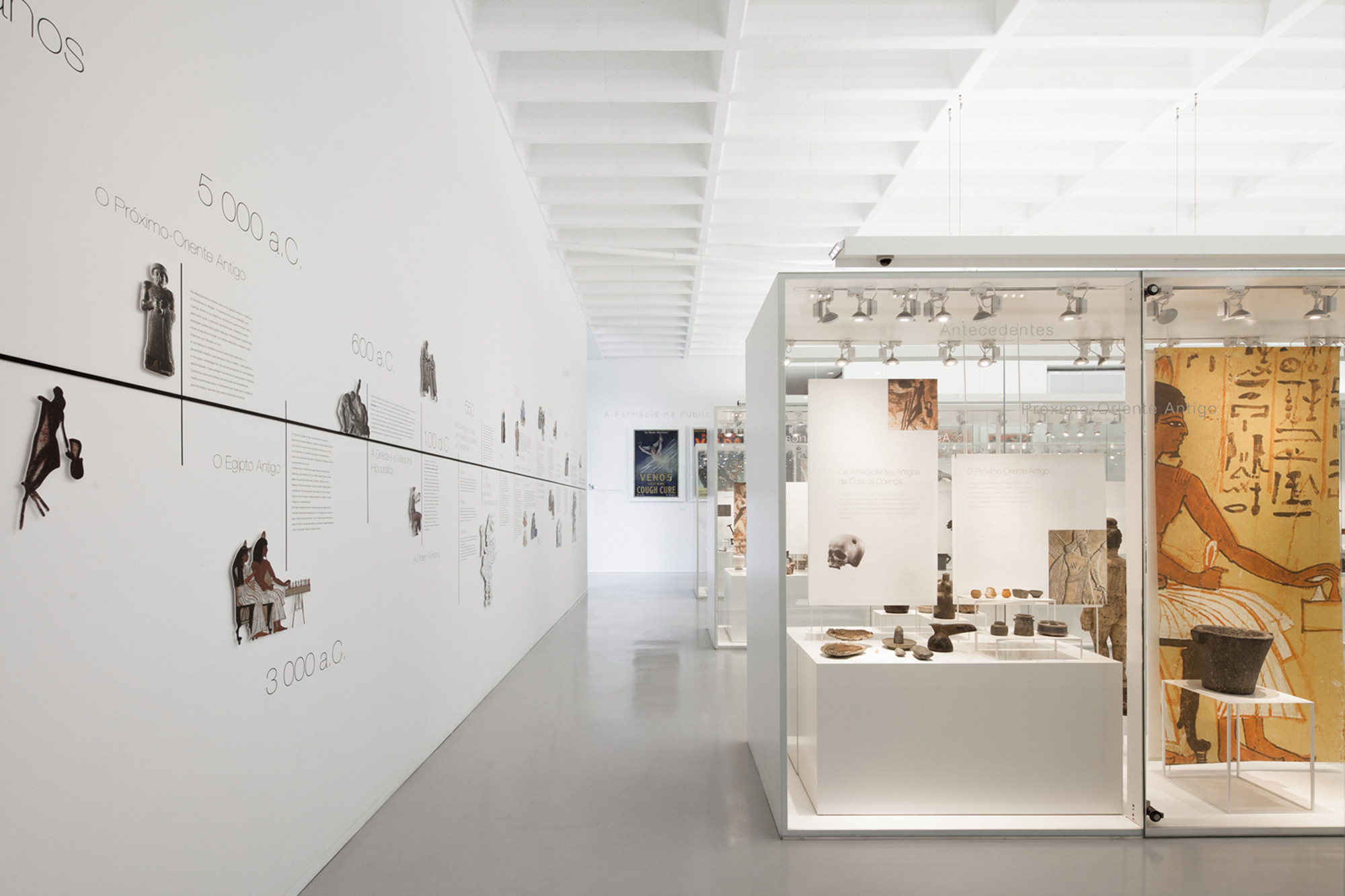 Photo archdaily.com
Those for whom a mere retrospective journey into the history of domestic pharmacy isn't enough, a trip to neighboring Poland and Hungary can be suggested. Possibly, when visiting Krakow and Budapest you'll have déjà-vu: pharmacy museums in these cities bare names of "Pharmacy under the Eagle" and "Golden Eagle". At the first sight it isn't clear why unrelated establishments picked such similar names, given that a snake has always been an emblem of health-care institutions. But when having a deeper look into the history of pharmacy, a logical explanation comes up immediately. A joust between an eagle and a dragon or a snake signifies victory of intellect and moral courage over matter. By way of uncomplicated comparison one can make out who symbolizes sickness and who impersonates treatment.
Cover photo hiveminer.com