Dinning out with the twist: World most off-beat restaurants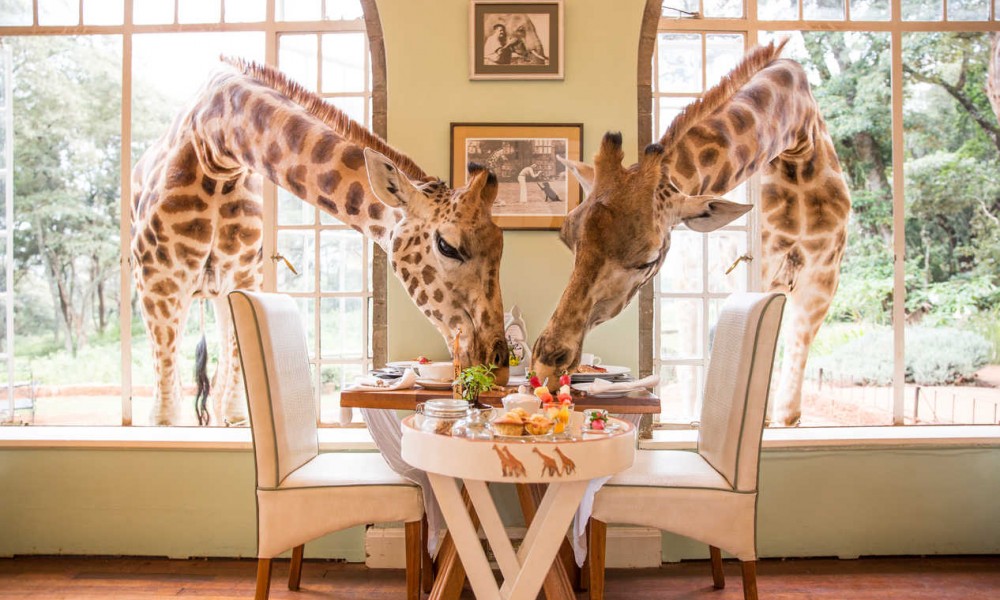 Marketing gurus and restaurateurs are enterprising and ready to do anything to increase flow of visitors to their food courts. Quite often, their methods of "flirting" with the public are the same, interior designs and menus are not much different. So, we have collated for you the world's wackiest, weirdest, out-of-this-world dining establishments.
Breakfast with giraffes
Kenyan Giraffe Manor, which in 1932 was built by the famous European explorer Sir David Duncan, now operates as a hotel. Almost all the rooms are booked a year in advance, especially for the period from December to March, and this is the explanation: in addition to the beautiful African views and excellent service, visitors get the opportunity to eat in a unique restaurant-veranda at the hotel. Its outdoor terrace is a great viewing platform to observe the giraffes that live in the garden. It is the winter-spring period when these animals are particularly curious and peaceful, so they do not hesitate to bow their long necks straight to the plates in the hope of a treat. For no one to leave hungry, waiters in addition to the order bring to each table bags with food for giraffes. So adventurous diners hand-feed the giant animals over their breakfast table and thus make them glad enough even to kiss a breadwinner. This exotic breakfast at giraffe sanctuary is unforgettable.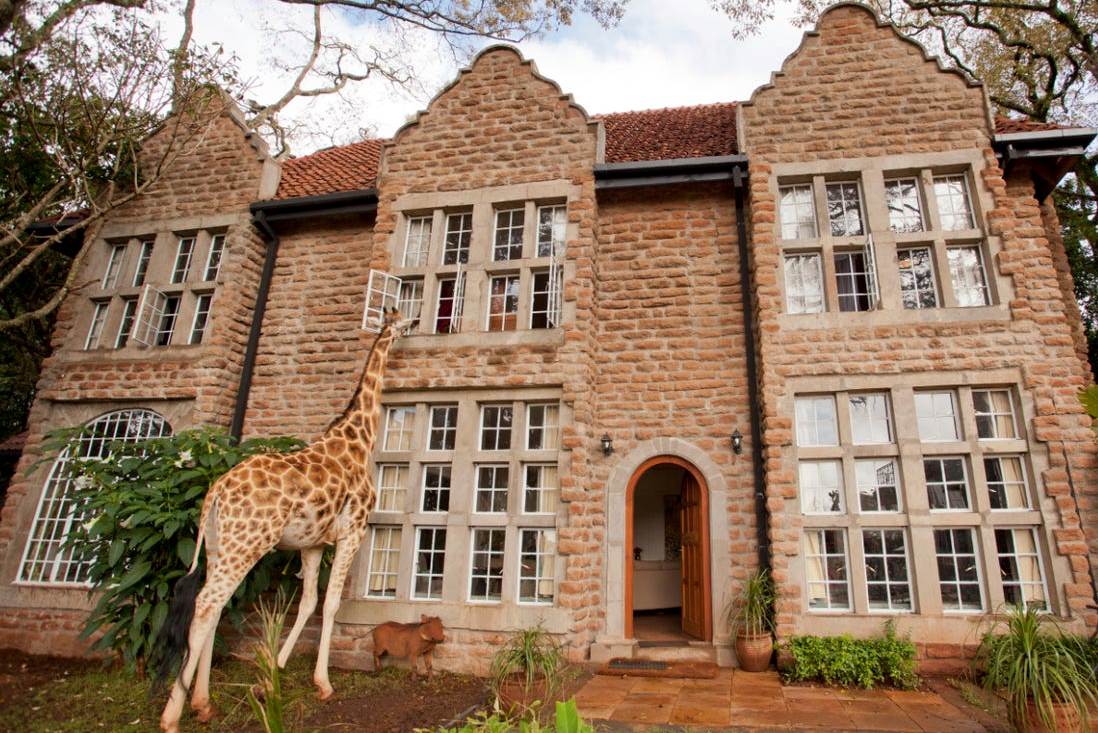 Photo businessinsider.com
Breathe deeper
Probably, everyone saw companies where people around were having so much fun, that even windows got steamy due to alcohol vapours, therefore, even without drinking you could barely get drunk just by breathing there. The creators of London trendy venue Alcoholic Architecture decided to benefit from this phenomenon and launched in 2009 a truly atmospheric pop-up bar having no analogues in the world. The concept is as follows: at £5 per hour, visitors put on plastic ponchos over their clothes, and then surrealistic experience starts in a small room super-saturated with alcoholic vapours. In fact, this walk-in cloud bar does not serve any drinks, but lets visitors inhale cocktail vapour, and interior resembles some kind of theme party. A few hours spent there really make visitors drunk, the same as a couple of strong alcohol shots.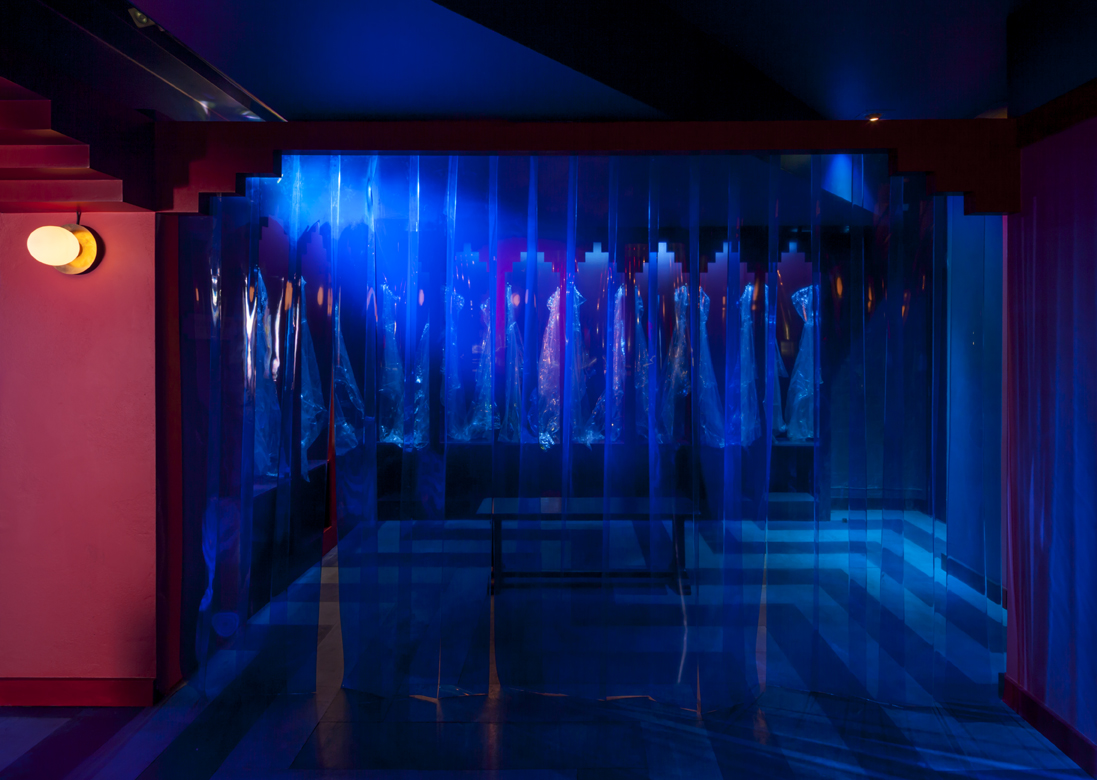 Photo archpaper.com
Aliens are welcome
Swiss artist H. R. Giger forever entered the history of art as creator of sets, costumes and overall design of Ridley Scott's iconic movie Alien. The extra-terrestrial creature, frightening the audience before screens, for more than thirty years has long been the subject of mass culture. So movie fans from around the world were incredibly excited when in 2003 in the Swiss town Gruyères opened a museum dedicated to the artist, and a relevant pub H.R. Giger Museum Bar stunning with its otherworldly environment resembling an alien space ship. Every detail immerses guests in an atmosphere of science fiction. Drinking here, you realize that it is not just a themed place opened by a fan of the saga, and decorated with a few of posters or something like that. Giger Bar is the ultimate in immersive art, the same as his work for the movie.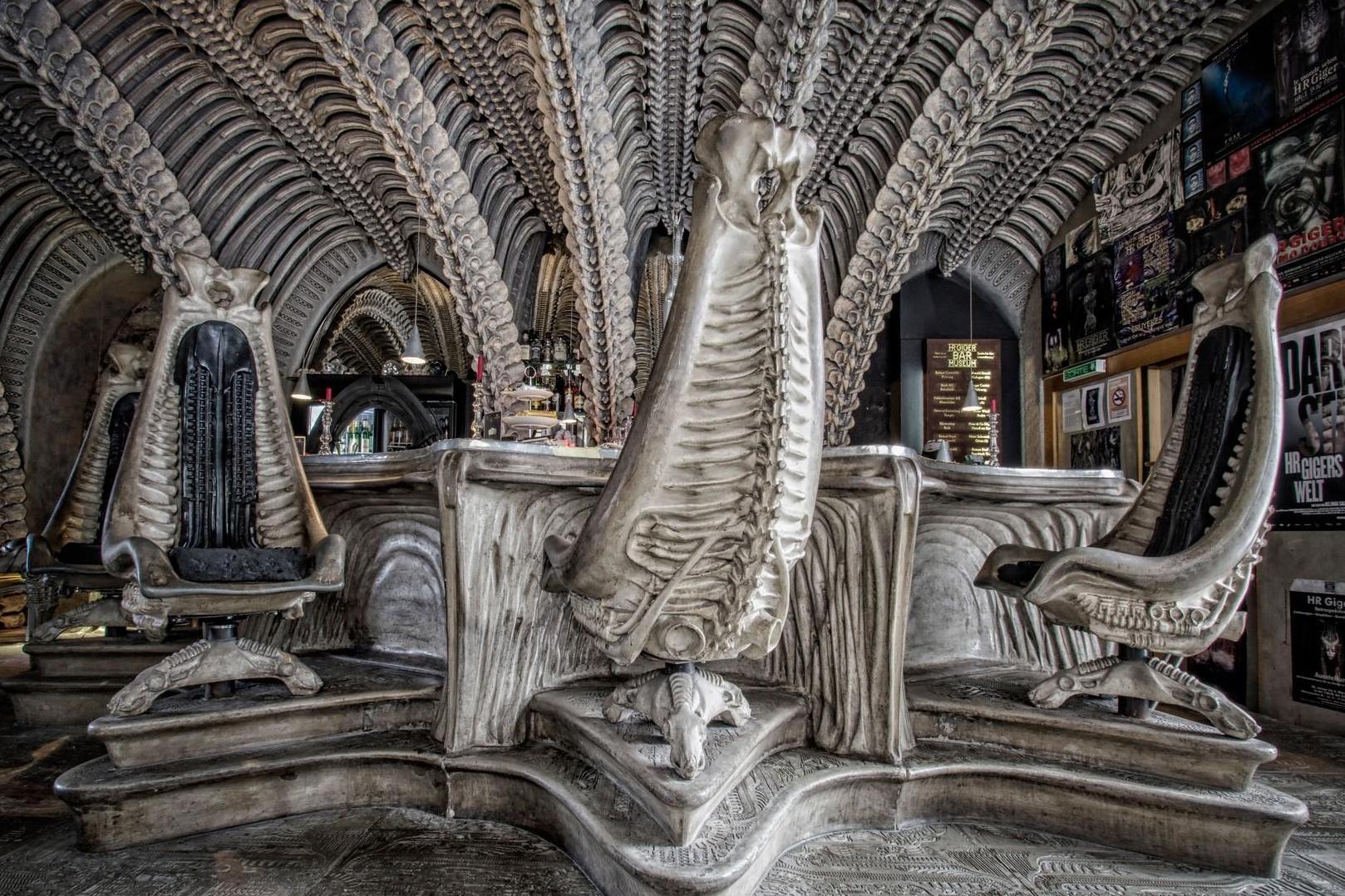 Photo la-gruyere.ch
Without getting up
Both women and men love being waked not by an alarm clock, but by the smell of coffee and freshly baked pastries near at hand. Knowing that, in Madrid they decided to open a cafe Mezklum offering something extra special from your dining experience: enjoy your meal served on giant beds. Less weird than amazing design allows everybody to sit back, have a snack, and, if necessary, take a nap after. It is said that during the siesta there is barely room to move.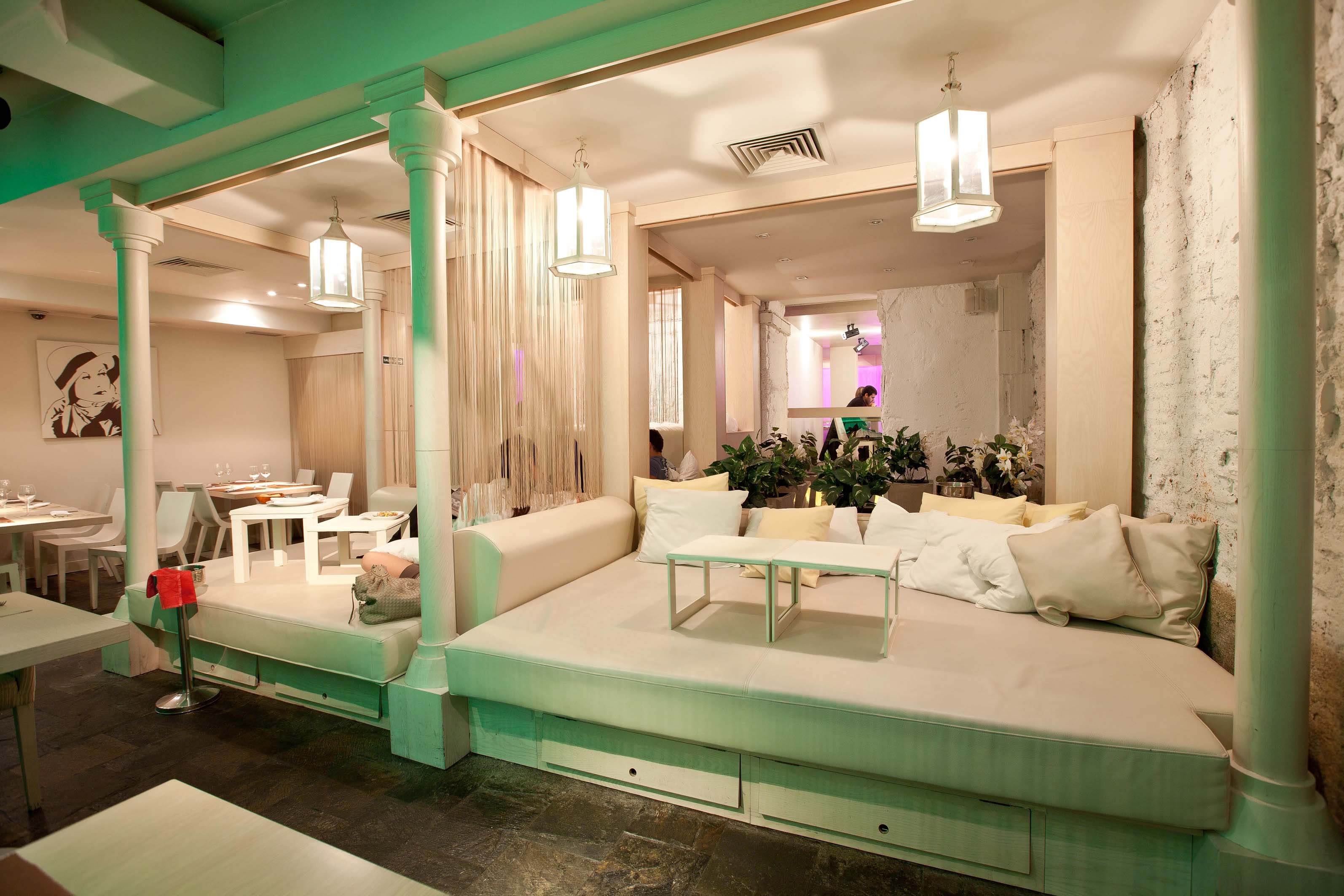 Photo pro-restoran.com
Tipping is mandatory
Many people are annoyed by modern style of waiters to address the guests excessively politely, too curry favour with guests and pretend being a good friend. To make fun of this trend, the US opened a network of small eateries Dick's Last Resort, where waiters serving guests are not supposed to make friends. Moreover, the staff carrying food is trying to be deliberately rude, abusive and boorish to the visitors. If you ask for a napkin here, in a few seconds the whole pack would hit your face, and if a customer requests to carry dirty dishes away, he or she is likely to be rudely offered to take stuff to the kitchen and wash it up, once so eager. These quirky restaurants are wildly popular, psychologists explain it by the fact that a person living in modern society sometimes physically needs to quarrel with someone, at least jokingly to calm down - this instinct is inbuilt in us. Even knowing that it is a game, guests are happy to be engaged, and coming out of places they realize that not only ate, but also mentally relieved after verbally fire both barrels at waiters.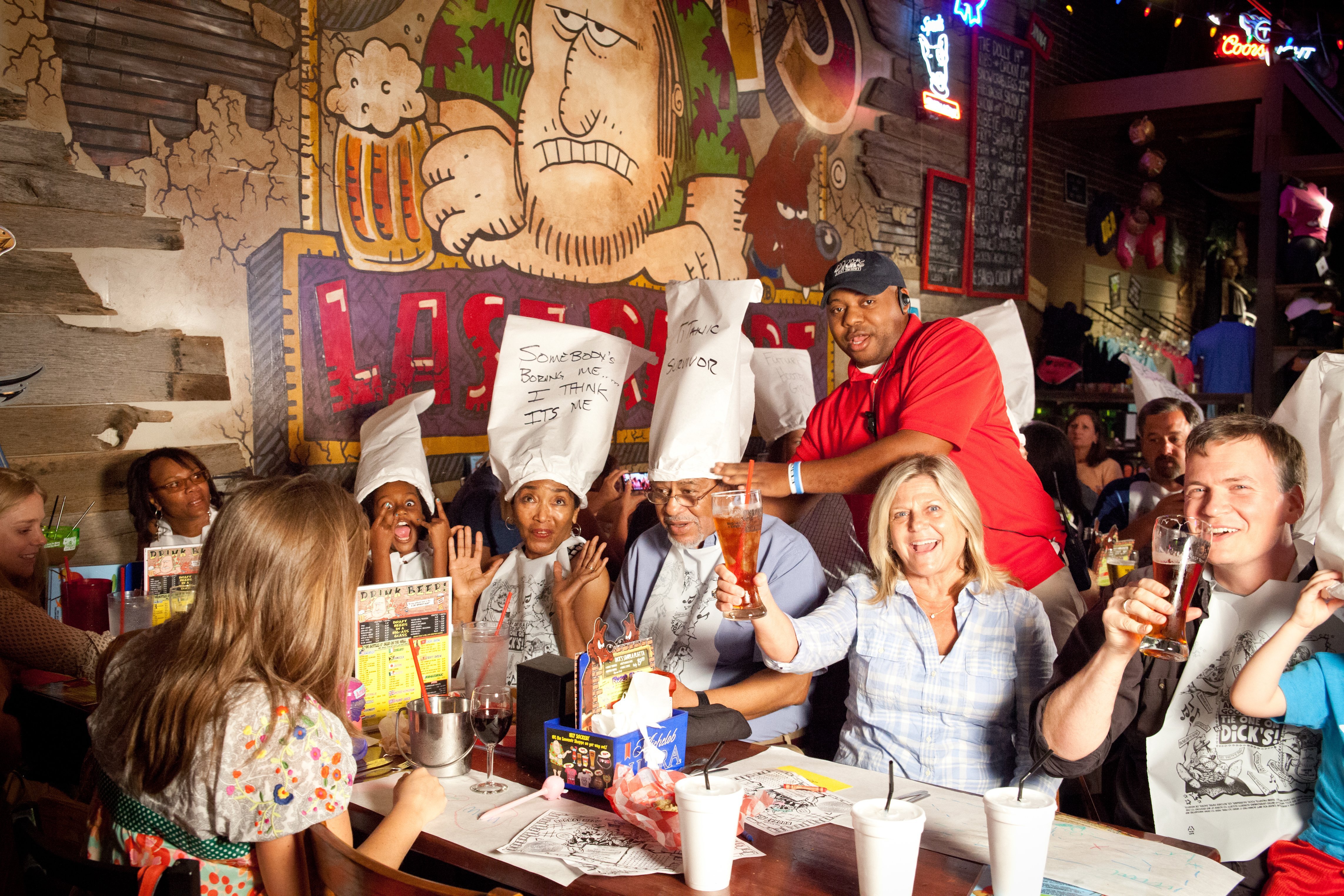 Photo edition.cnn.com
Table for one, and only for one
Dutch social designer Marina van Goor initiated the opening of an unusual restaurant Eenmaal in Amsterdam, the world's first restaurant for solo dining. As the author says, her brainchild is a wonderful experiment for fans to eat in the company, as well as a great opportunity to experience eating in pleasant solitude. According to her, the main goal of Eenmaal is to help lift the social taboo associated with eating out alone, which is not a sad and lonely affair.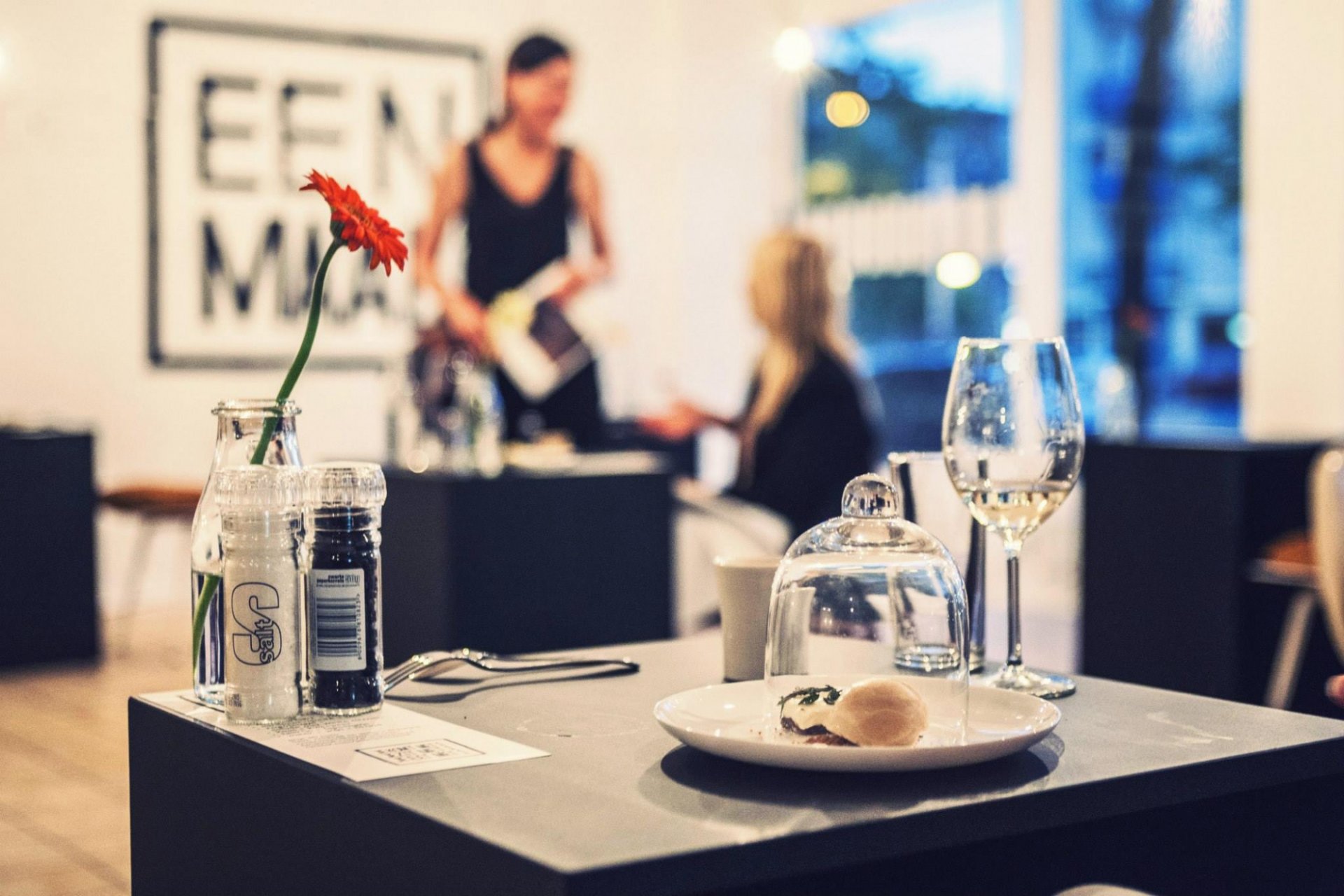 Photo financoff.com
Call a doctors for me, or rather a bartender
Singapore is known for its luxurious bars on the top floors of skyscrapers, where it is assumed to sip a cocktail and enjoy the view of the city-state. In order to somehow stand out among such cafes, thence investors ordered a famous artist Damien Hirst to develop some other concept. The Briton in record time created for them a bizzare Clinic Bar where the dining experience comes with a medical twist: both interior and spirit of a real hospital. Entrance resembles a morgue, and the halls are shaped like tablets. Tables are arranged as hospital beds, diners are seated in wheelchairs. All food and drinks are served in real beakers, flasks, test tubes, and even drips. Services are rendered by staff dressed in nurse uniforms. Gloomy at first glance, this high-end concept restaurant is very popular: there are long queues outside waiting for the opportunity to come in. In addition to the main hall, Hirst came up with a dance floor with a self-explanatory name Morphine. Eventually, entrance is allowed with medical records only.
Photo twitter.com
Water calms down
Ithaa Undersea Restaurant, that in the Maldives, has firmly fixed position in the various tops of wondrous places to eat. All thanks to the amazing interior created by both nature and humans: visitors enjoy food and drinks staying under water at a depth of five meters. For a gorgeous and intimate dining experience not available anywhere else in the world, foodies do not need to put on uniform or scuba gear: the designers have created an all-glass undersea restaurant with all the amenities. Wherever you look, you enjoy beautiful pictures: brisk fish, vibrant coral gardens, clean ocean water. What else is needed for a peaceful meal?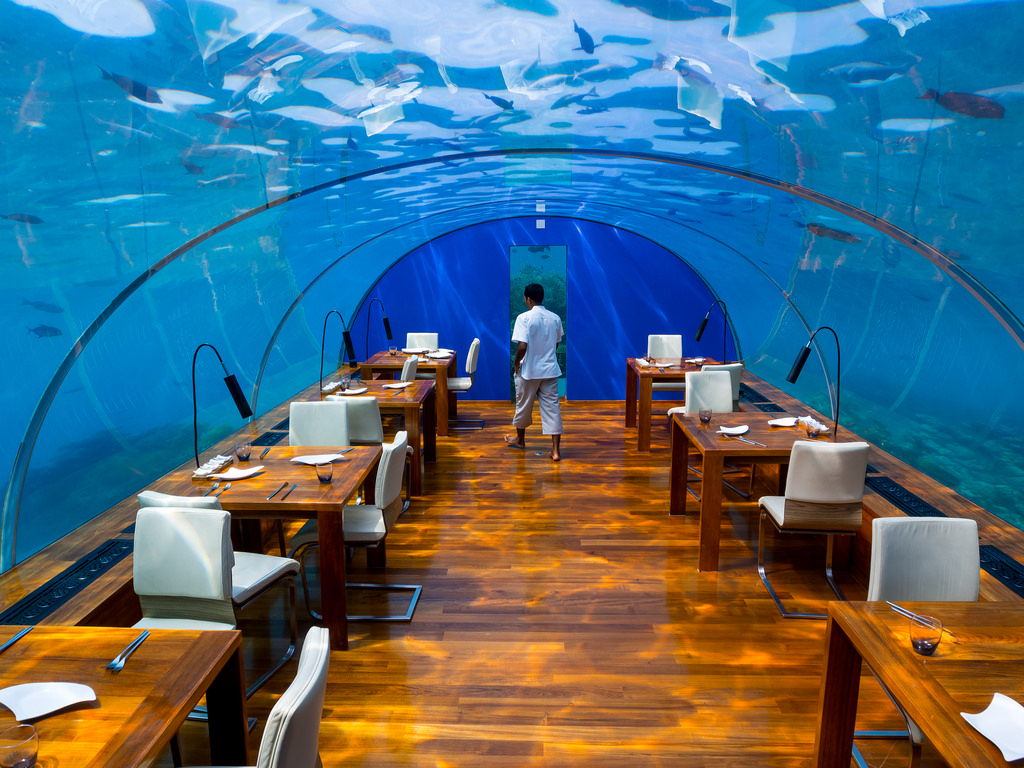 Photo gawkerassets.com
Futurism around
Rapidly developing countries in Southeast Asia, more and more often used as decorations for the filming of movies about the distant future. The cutting-edge technology, weird and wonderful architectural forms and transport has long been contributing to the specifics of the region. Therefore, it is not surprising that it was Bangkok where opened the first restaurant in the world where visitors are serviced by robots. Owner of this trendy place paid more than a million dollars for four robot waiters, but this investment has quickly paid off and turned into a profit: a robot-run restaurant Hajime is a non-stop hype.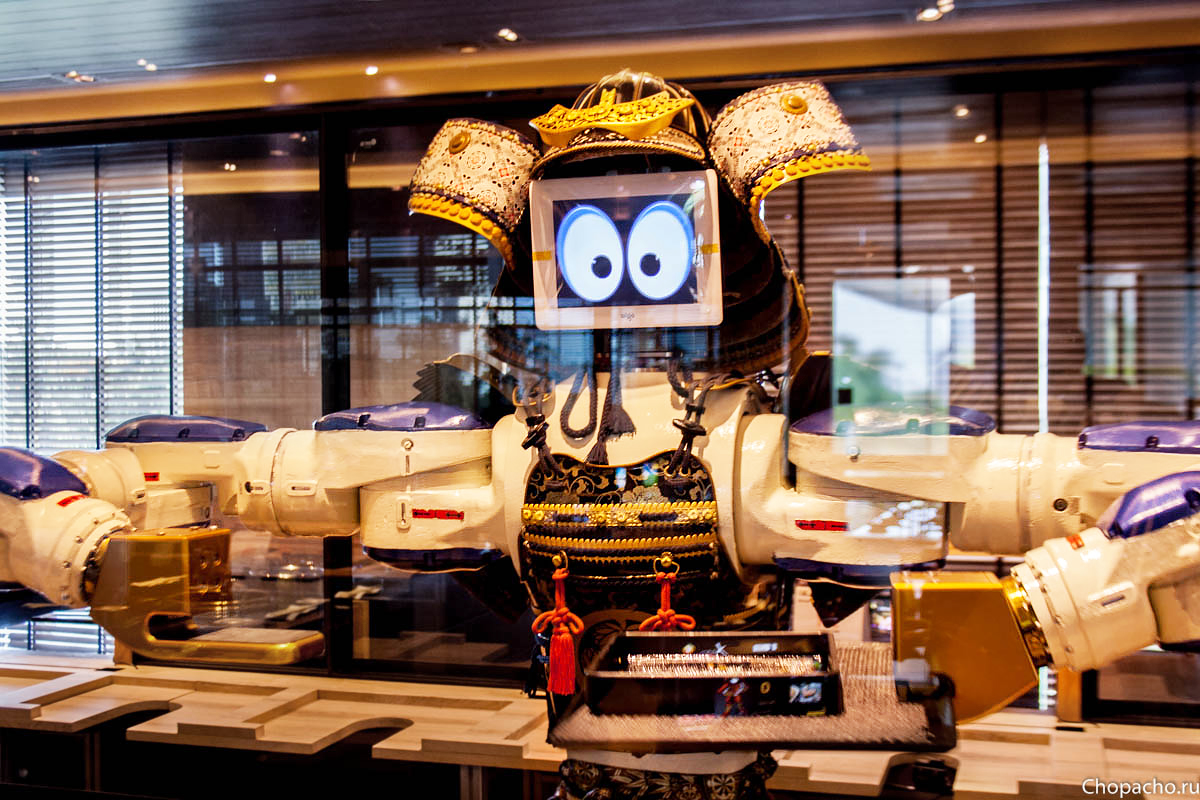 Photo chopacho.ru
Cover photo crafttravelgroup.com