Gothenburg: City with sea fragrance
It is often compared to San Francisco due to abundance of bridges, water, hills and fish restaurants catering for every taste and pocket. There, even usual tap water is real mineral water, the city is awash with luscious leafy green spaces inhabited by undisturbed rabbits and hares... It may seem that this is a fairy tale abode, but in fact this is city of Gothenburg located in Sweden.
Gothenburg is Sweden second city as per all indicators: population, number of museums and even rent rate. But for those foodies who cannot resist seafood, it is the number one city. In this seafood gastronomic hub, even a fish market is housed by a former church, and procurement process, when cooks from around the world purchase seafood, turned into a famous fish auction. But first things first!
There is a special charm in having the first look at Gothenburg, the city of water and bridges, from a boat sailing under those bridges. To do this, there are the characteristic wide flat Paddan boats. There is a logical question: why not a regular boat or a river tram? Because the height of some of 20 bridges under which one will have to sail, is less than a meter. Therefore, in some particularly critical moments, tour guides and their guests have to bend down their heads, and even lay down on the bottom of the boat. The trip is really unusual! If you are ready for such an adventure, go to the central square Kungsportsplatsen where Paddans start their journey, and then pass through picturesque inner city canals and harbour.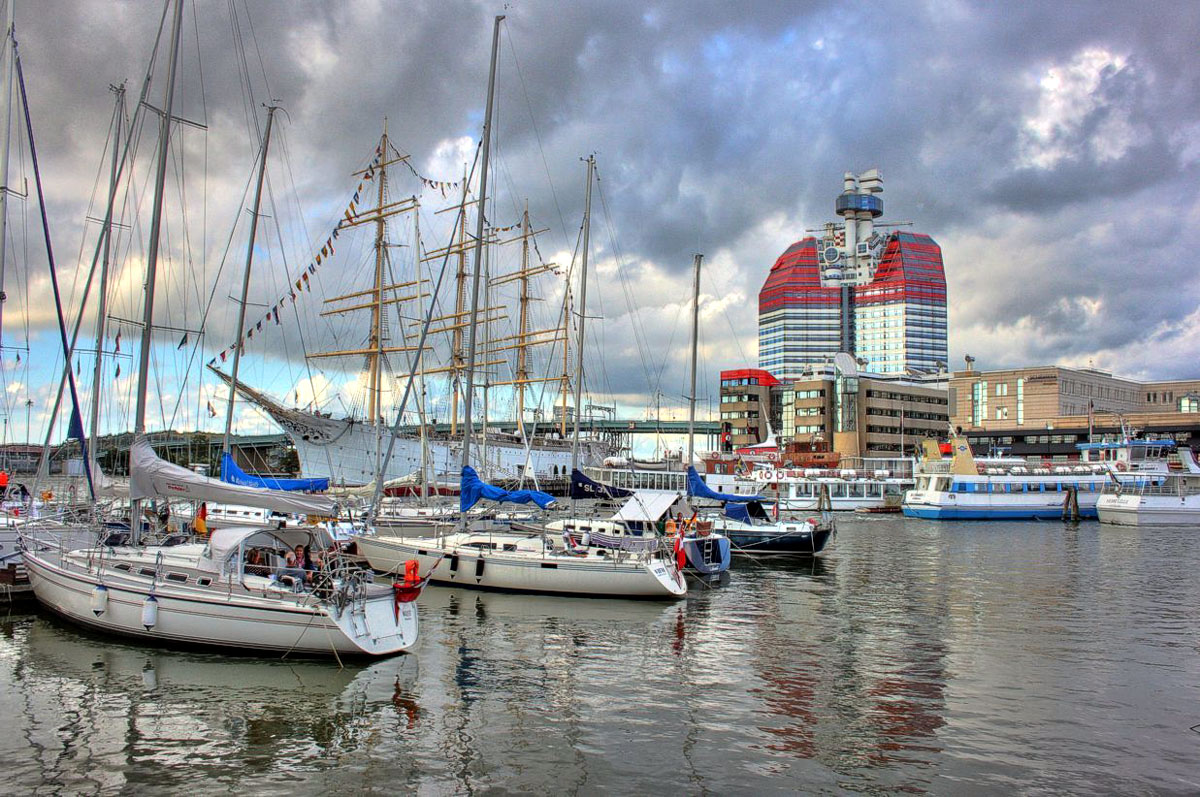 Photo jazztour.ru
Nevertheless, romantic boating is not the main thing that was bestowed to the city by its proximity to the sea. In Gothenburg, the cult of fish and seafood is felt in every institution. There is even a fish market, which is nestled in a building of... a former church. It is called Feskekôrka and is located on the bank of the canal. Here, as far as the eye can see, counters are covered with the freshest juicy prawns, crabs, oysters, mussels and lobsters.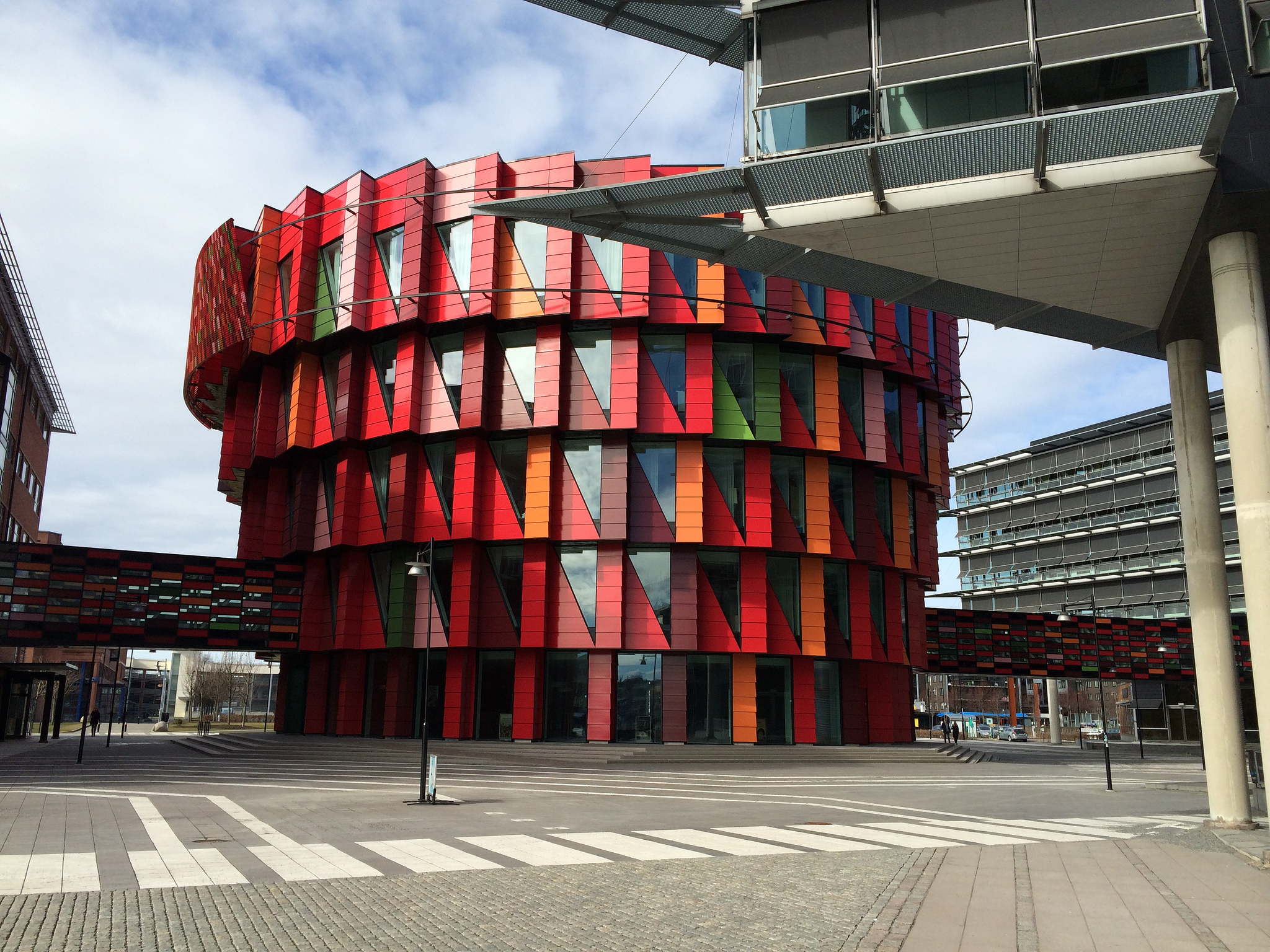 Photo Lindholmen Science Parktheculturetrip.com
The territory of the market features a range of artisan fishmongers and a variety of restaurants where you can enjoy your meal in a cosy atmosphere, otherwise you can indulge in some take-away lunch. West coast all-in-all is famous for quality sea delicacies catered both to top-end restaurants and to usual stalls with street food. Also, in Gothenburg you have an opportunity to see an exciting action: the largest fish auction in Sweden. There is only one drawback: audience is not allowed to take part in the tender, but you can see how the famous chefs and seafood suppliers fighting for the best seafood freshly landed on the day.
But as they say, the city does not live by fish alone. Another feature of Gothenburg is a huge number of diverse museums. But one of the most exciting, especially for Volvo owners and motor heads alike, is Volvo Museum dedicated to the well-known car brand. You can literally travel back in time, tracing evolution of cars, buses, trucks and other creations of the company since the end of the 1920s and up to today. Most visitors are attracted by exhibition of concept vehicles which are not widely known. It exhibits such achievements as a car designed by women for women; cars that run on ecological fuel, and advanced prototypes for future. In addition, after an exciting journey into the past, visitors can buy some small collectable cars souvenir at the gift shop of the museum.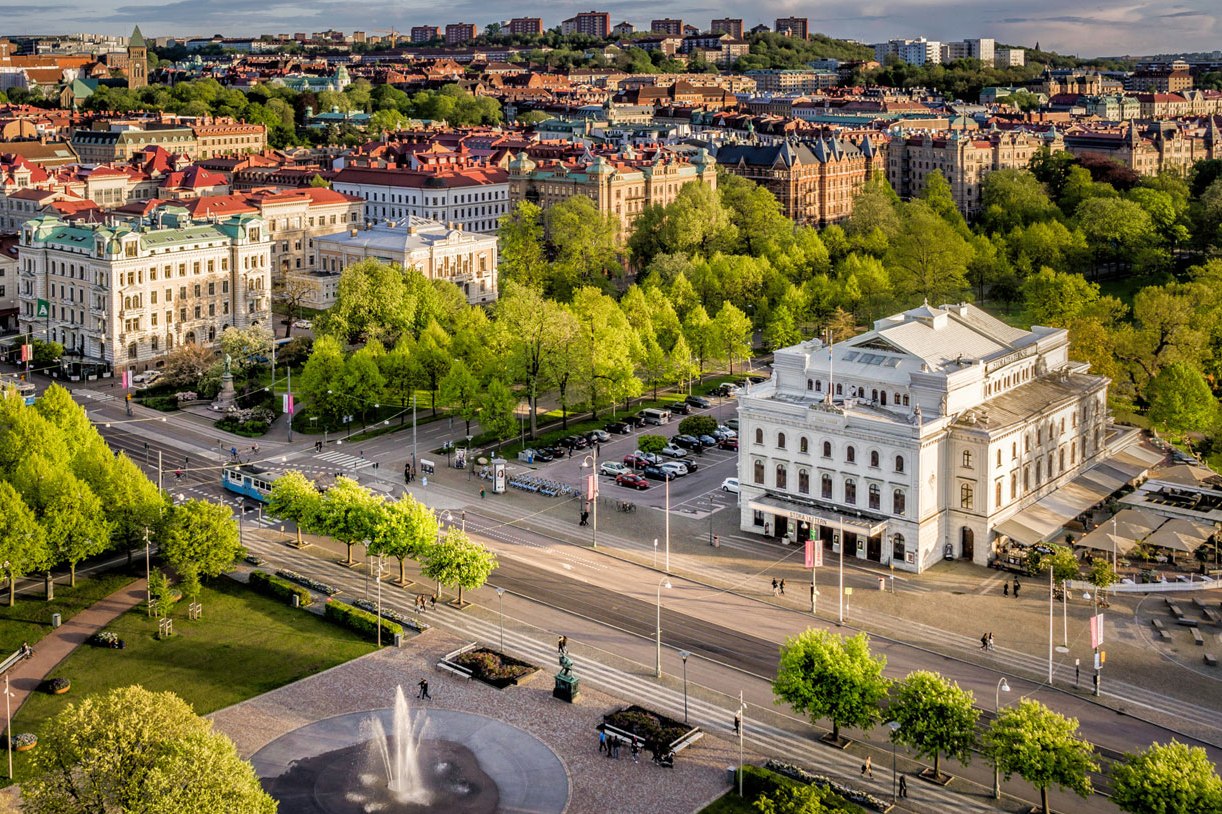 Photo ewlp2020.se
An adrenaline injection to your journey through the city will be added by the largest Scandinavian amusement park Liseberg. It offers attractions for every taste: scary ones with evocative names Whirlwind, Atmosphere; fun attractions such as a room of distorting mirrors and a host of others. The award-winning wooden roller coaster Balder is recognized as the best roller coaster of its kind in the world. Besides attractions, there are also many grit-hip cafes and bars hum with bonhomie, and a various great street food trucks. What you should definitely try, is traditional Swedish candy, shrimp sandwiches and other goodies that are sold at every step in the territory of the park - it will make you long for more! If in the evening you get tired of noisy entertainment, there are place to escape to. The territory of Liseberg has a cosy green park, where you can see local hares and rabbits. Also it is possible to visit it in November or December, when a great Christmas market is bustling there.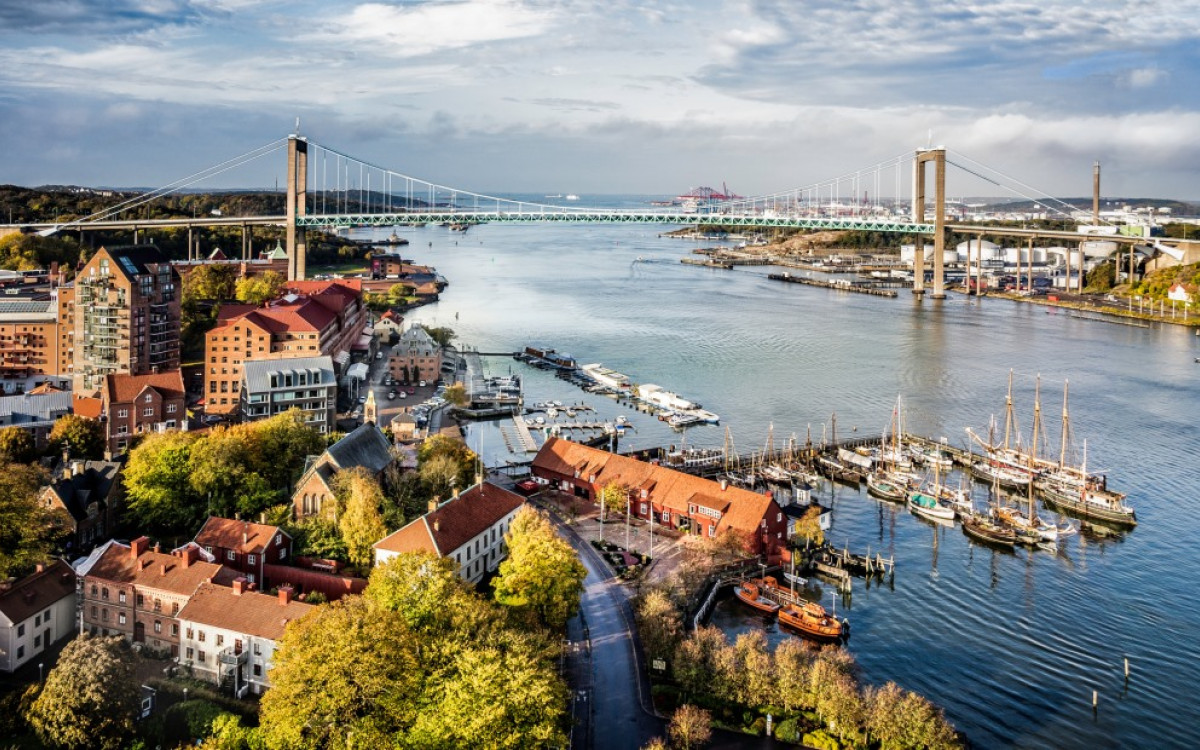 Photo delfa.com.ua
Incidentally, Gothenburg is a grassroots town where nature is always around the corner. For instance, the northern part hosts the Botanical Park which is one of the best in Europe. Its territory covers 175 hectares where quite harmoniously coexist over 20 thousand species of flora. The most popular is "rock garden", which even won three Michelin stars in the "green guide". An important part of the Botanical Garden is also a park with the unpronounceable name Tredgordsfёreningen, where in the summer they often hold concerts, performances and shows.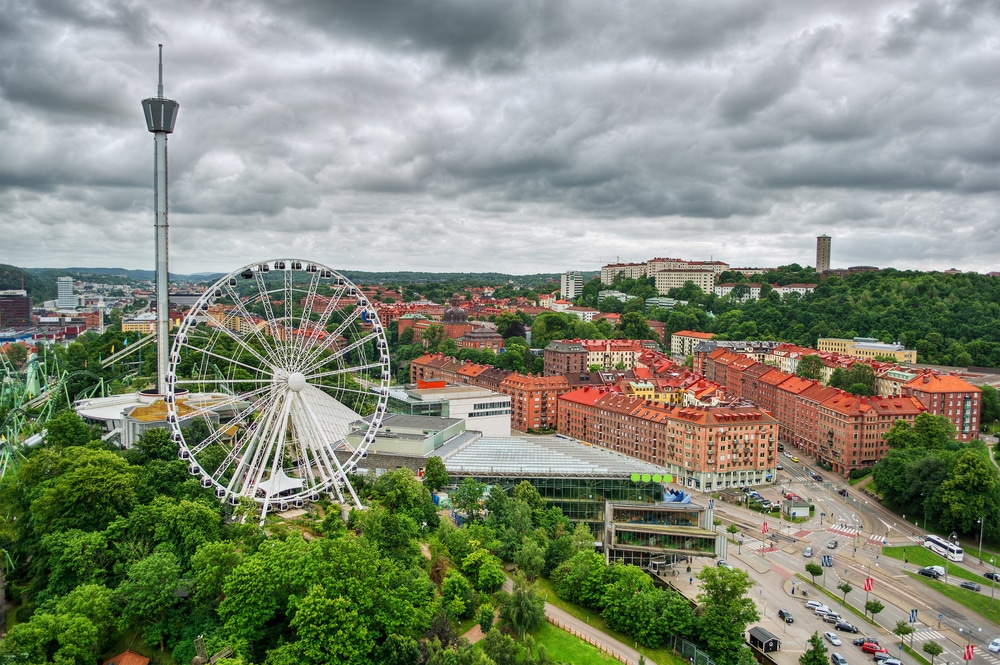 Photo thecrazytourist.com
And finally, if you ask someone from the local residents, where the most beautiful view of the city is, and they tell you that "at lipstick", do not rush to entreat them as insane ones. Attraction with such a strange nickname is a post-modern skyscraper of red and white called Göteborg Utkiken, it looks like and popularly referred to as The Lipstick. In the summer time observation deck opens on the building rooftop, where you can come to enjoy the beauty stretching at the bottom of Gothenburg and the meander along the waterfront.
Cover photo thebrokebackpacker.com