Herzliya. Sun with a touch of luxury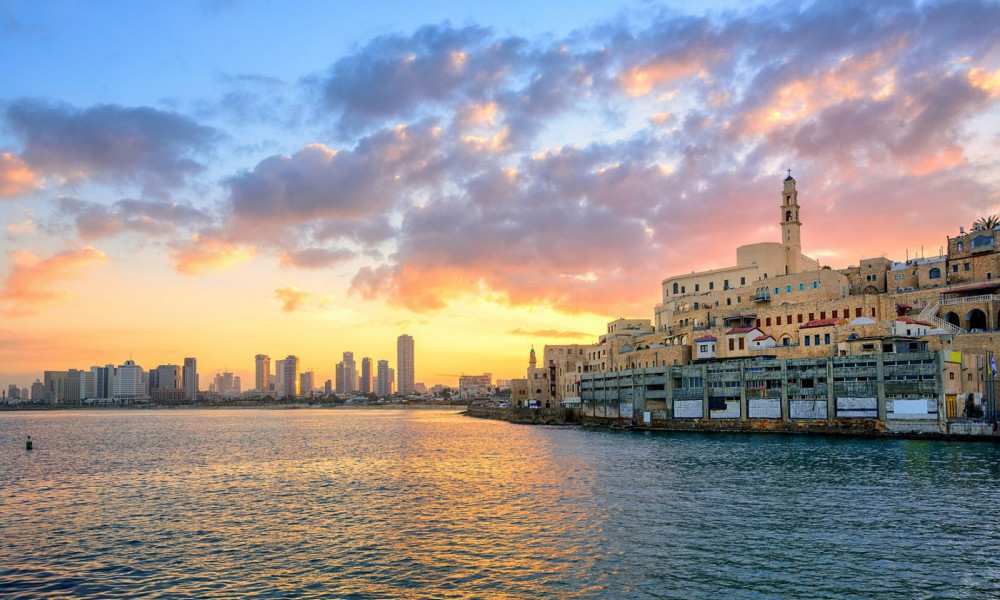 If we turned time, say, eight centuries back, we would have got to Apollonia – a humble Greek port town. Now this spot located just ten kilometres from Tel Aviv, is a lazy spa-resort absorbing all the warmth of the Mediterranean sun and, let's put it straight, a considerable amount of touristic investments. OUTLOOK visited Herzliya... and we challenge you to follow our footsteps immediately after reading!
If I'd learnt one thing from travelling, it was that the way to get things done was to go ahead and do them. Don't talk about going to Borneo. Book a ticket, get a visa, pack a bag, and it just happens.
Alex Garland, British novelist and screenwriter
But even if your much-searched backpack yet sunk into oblivion at the maze of transfers, and you happen not to have a single Hebrew word in your verbal baggage, still, no reason to worry. Herzliya is a kind of holiday perfectionist, and provides guests with everything their hearts desire, and even a bit extra. It does not matter whether you came here for healing miracles of the local health centre, or simply to merge with hot sands of Acadia Beach away from traffic jams and office blocks – everyone will be offered a dose of holiday delight. However, keep in mind that this town is not in vain considered to be one of the most expensive resorts in Israel, its district Herzliya Pituah even jokingly dubbed "the Second Silicon Valley". Fortune favoured us, and six kilometres of picture-postcard beaches, an array of restaurants, villas, colourful yachts docked at clubs' moorings boasting with openwork masts and inscriptions on boards like "Live fast... swim faster" – everything is real and in sheer amount. Thus, in order for you not to get lost inside marvellous scenery, OUTLOOK arms you with a prompts list:
What to see ?
If you are keen on archaeology and history, then go ahead to Apollonia National Park preserving the remains of this ancient city. The star attraction of the park is the Roman Villa and the Crusader Fortress on top of a cliff with a stunning view of the Mediterranean Sea.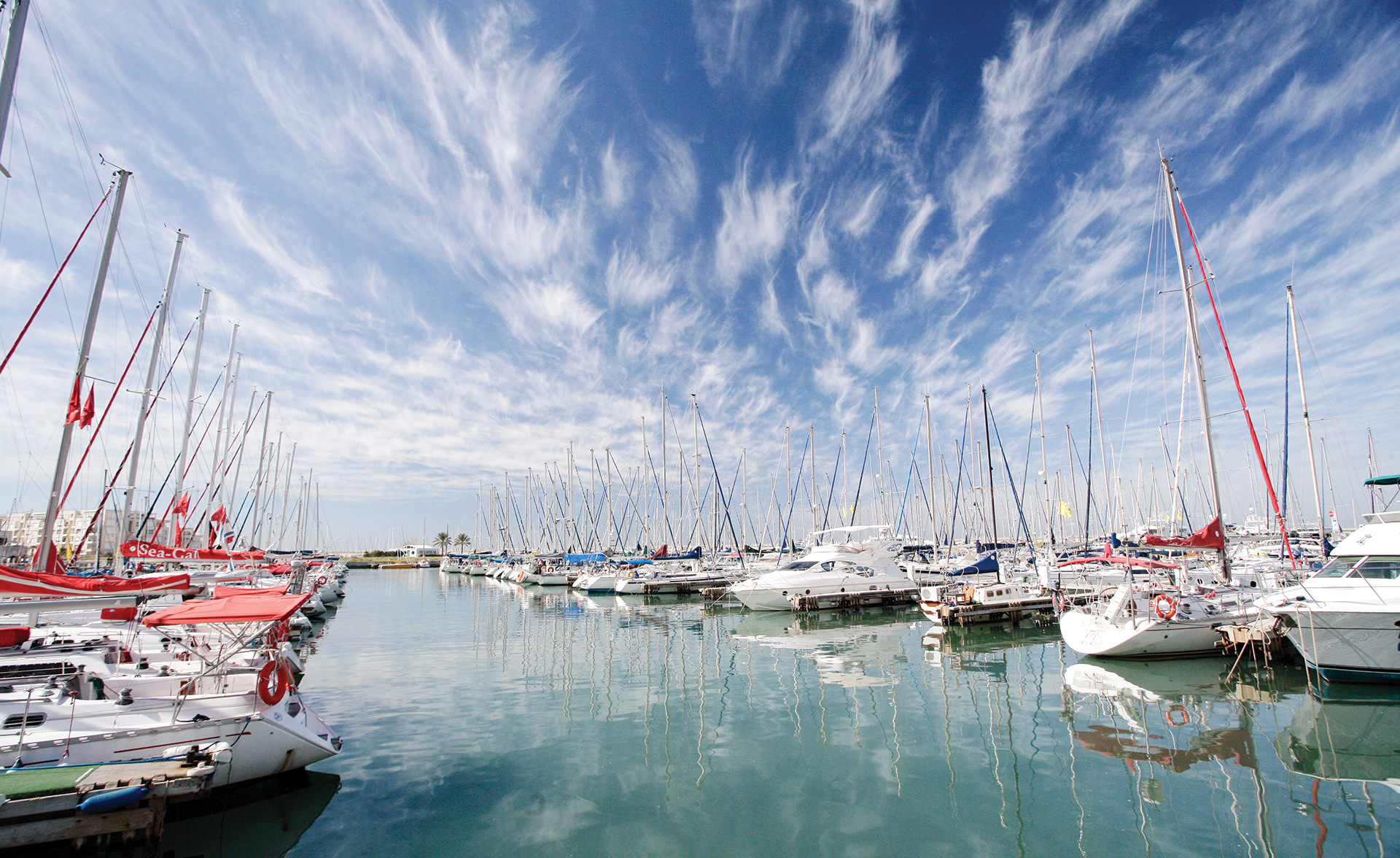 Photo tidhar.co.il
Do not deprive the Sidna Ali Mosque of your attention. Since the 11th century it has been a Khan (a guesthouse) for praying Muslims. Its territory is a home of the St. Sultan Ali's tomb, he fought against the Crusaders and met his death in that place. Later the mosque was built here. True to legend, Ali did not want his grave to have a roof. Strange though it may sound, all the roofs built above, collapsed.
Next to the mosque you are sure to gaze at the amazing building which has been in "the progress of creating" for more than one decade. Locals call it the Hermit's House. The author of this wonderful construction is Nissim Kakhalon, for 45 years he has been building it entirely from recycled materials, including plastic bottles, glass and other debris ejected by the sea on the shore.
Where to fill in suitcases?
ARENA SHOPPING MALL, 2 HASHONIT ST.
Near the hotel with the elite "crowned lion" the Ritz-Carlton and the Herzlyia Marina, there is one of the newest and most luxurious shopping sites in Israel - Arena. It is a reliable stop for those who wish to get something from Gap or Topman, or shop around for Tommy Hilfigerand Ralph Lauren. The site is packed with everything. Do not miss a chance to tranquilize oneself here over a cup or a glass while contemplating the dock... And yes, you can dawdle anywhere: in the Italian restaurant, in the Irish Pub, or at Murphy's. When you pay homage to the latter one, you should totally go for a chocolate soufflé, it turned out to be utterly gentle and sh-sh-shockingly ch-ch-chocolaty!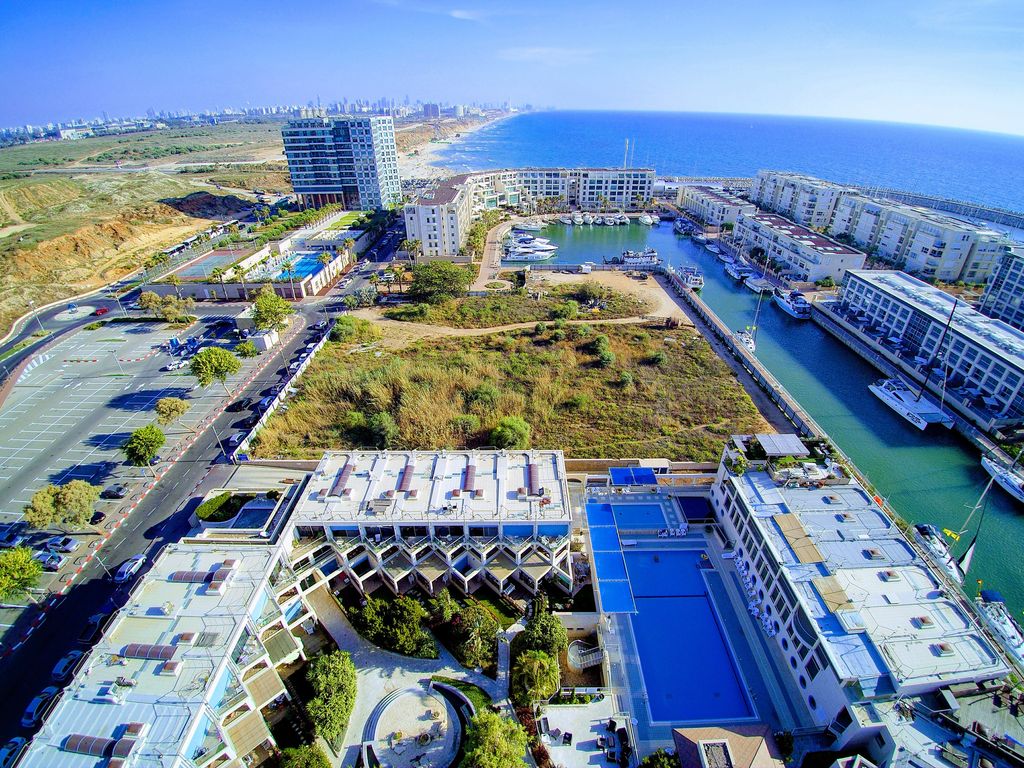 Photo homeaway.co.uk
OUTLET MALL, 85 MEDINAT HAYEHUDIM ST.
Built in a horseshoe shape, this Outlet Mall thus hints that you are lucky and will not be scared by hair-raising prices. Dozens of upscale, name brand boutiques and huge discounts on pieces from last-years collections, in addition 2 hours of free parking. Gladly, after committing purchases you will not feel like a bushranger. Architects designed the building so that shoppers do not have to run multi-kilometre relay race "from clutch to cardigan and back." And at the far end of the Mall is a food court where you are welcome to grab a couple of snacks, and then with redoubled zeal resume your bargain hunting.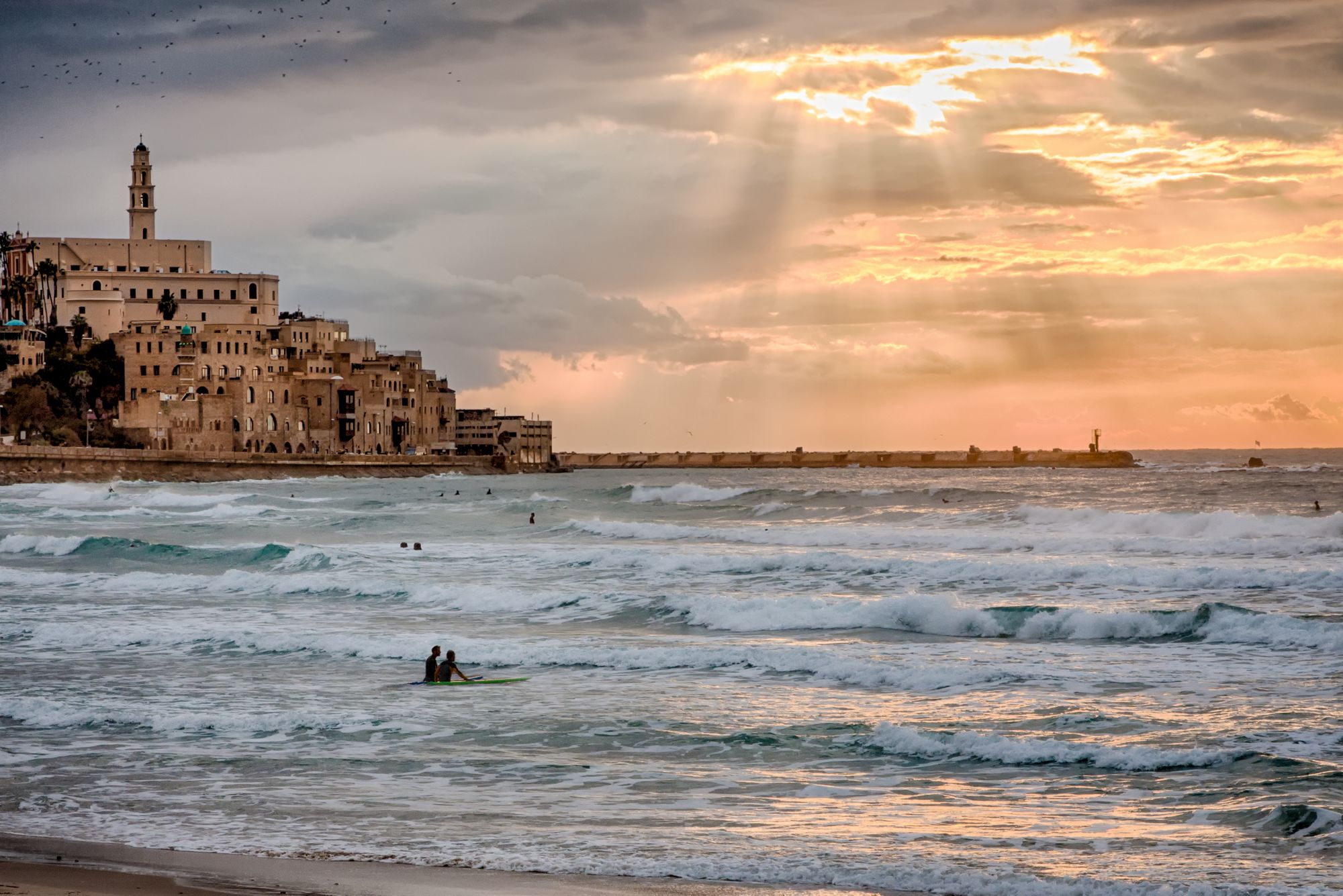 Photo tidhar.co.il
How to boast with just bought bathing suit?
Well, that's the point where OUTLOOK was taken aback... Beaches are found in ubiquity throughout the town, and our readers' patience is not inexhaustible, so take your pick. The most popular and crowded are Dabush, Sharon and Acadia. Northward stretches a "secret" Sidna Ali pristine wild beach adjacent to the mosque of the same name.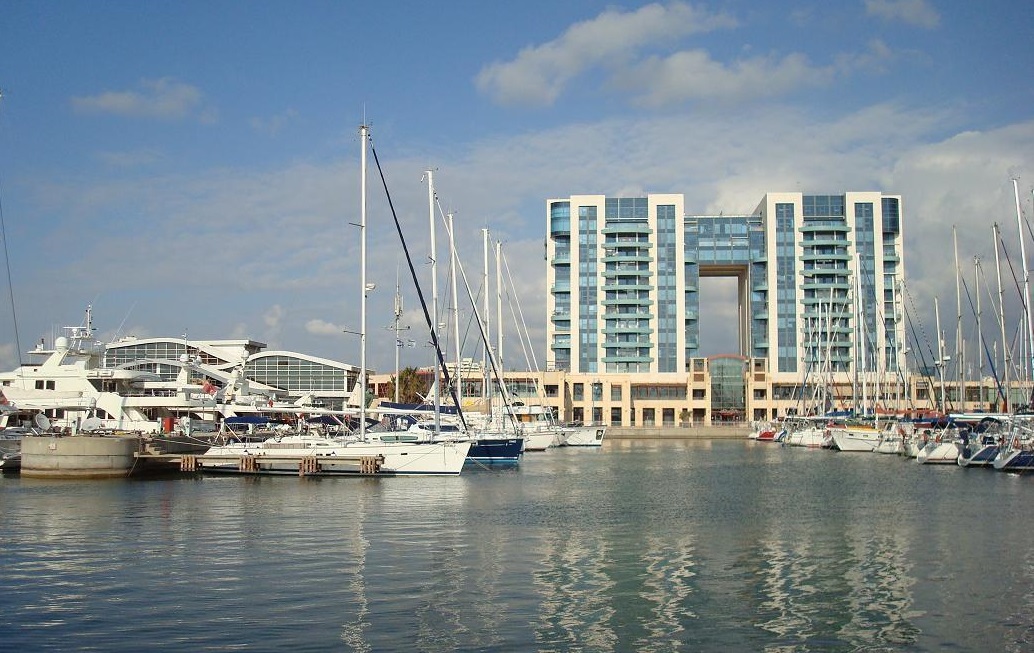 Photo canacopegdl.com
What to taste?
- Local dish Meurav Yerushalmi or "Jerusalem mixture" (a medley of four kinds of meat);
- Sweet and sour Hebrew-style meat, as well as various minces from meat and fish;
- Shakshuka (special scrambled eggs with herbs and tomato sauce);
- Meze (lots of small snacks from a variety of vegetables, Kashkaval cheese and Labane goat soft cheese, tahini paste from sesame seeds, bulgur with pomegranate seed... and a couple of saucers with yummy specialities which we certainly tried, but did not noted);
- Falafel with vegetables and hummus in a pita is a kind of local fast food. Only much healthier. And more delicious;
- Tishpishti cake (a kind of nutty manna);
- Jerusalem kugel is a pudding with black pepper, and drinking pudding Sahlab.
And, of course, sample everything you might want to try! Chance of running into something tasteless is negligible.
How to join fine arts?
HERZLIYA MUSEUM OF CONTEMPORARY ART, 4 HA'BANIM ST.
Once you are fed up with gourmets pleasures and sunbathing – anything can happen, you know – take a break inside cool halls of the Herzliya Museum of Art. Every year this institution demonstrates four exhibitions, so content depends on season you get here. Oh, and as a side note, on Saturday you'd better come up for another culture programme, otherwise you will bump up against a sign "closed".
Where to get healthy before departure?
FESTIVAL SPORT ET SANTE (FESTIVAL OF HEALTH AND SPORT)
"Visit impossible to miss" - comma shall defiantly be after the first word. Acadia Beach on an incredibly regular basis becomes desirable magnet for all fans of sports events and for those caring about their health. Free training gyms, health workshops and master classes in water sports, and special marathon races for women. If you do not like sports like rubbing chaise longue with your back, there are healthy leisure opts, as well as a chance to return from trip slender and without consequences of treacherous all-inclusive.
When on arrival your pale colleagues ask you "Well rested, eh?", glow with your bright smile, show your tan and boldly answer "Herzliously!".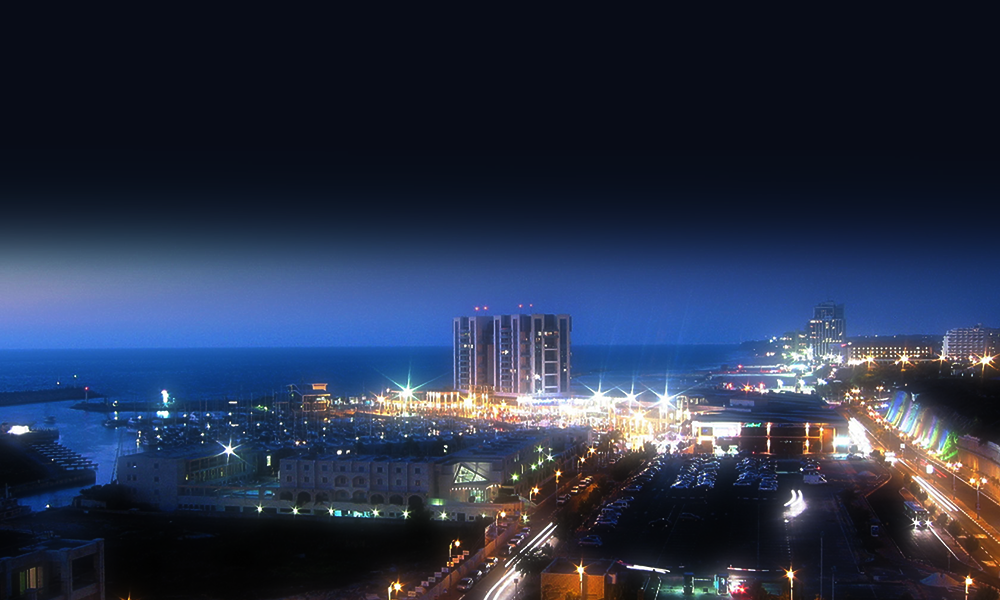 Photo datacenterdynamics.com
OUTLOOK would like to express many thanks and gratitude to the Israel Ministry of Tourism, its Ukrainian Representative Office and personally to Larissa Samoylovic and Anna Serokurova for the trip.
Cover photo ritzcarlton.com