History of the street: Dizengoff street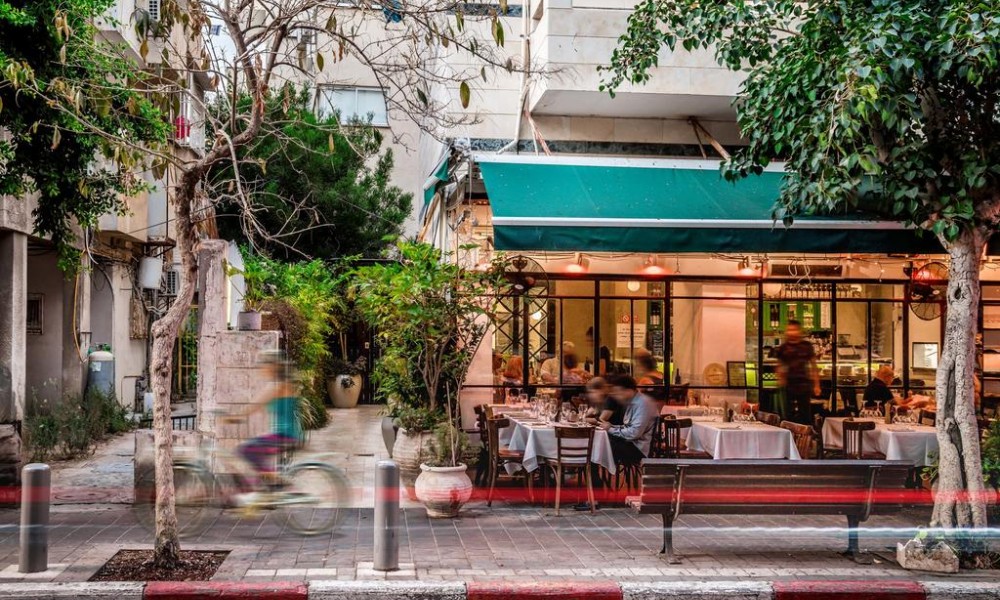 Walking down Dizengoff Street in the heart of Tel Aviv, you can catch yourself thinking that this is not a street, but some kind of teleport, as it is a fusion of everything: shopping arcades, practical and concise Tel Aviv's iconic Bauhaus style architecture, and a cool array of fashionable clothing stores, not inferior to those in Milan. However, this conglomeration looks not clumsy, but quite natural...
... so let's take a walk through a major hub of culture, commerce and leisure.
Browsing Dizengoff Street is so popular and mandatory pastime for both tourists and Tel Aviv residents, that in Hebrew slang, a new word was coined based on the iconic status of this street: "l'hizdangef" that means to stroll down Dizengoff Street. Nowadays it is difficult to imagine the city without its main artery, named in honour of one of city founders, its first mayor Meir Dizengoff. Owing to noise, atmospheric institutions interspersed with upscale fashionable boutiques and cinemas, it represents the essence of Tel Aviv which is dynamic, diverse and fun loving. The story of this bustling and busy boulevard begins with the story of the city founded in the last century. The artery, which over time got shape of the street, originally connected the young Tel Aviv with an ancient city port Jaffa. After combining them into a single municipality in 1950, it logistics mission was gradually given to other highways, and Dizengoff Street became a shopping promenade and a three-kilometre long centre of business capital of Israel.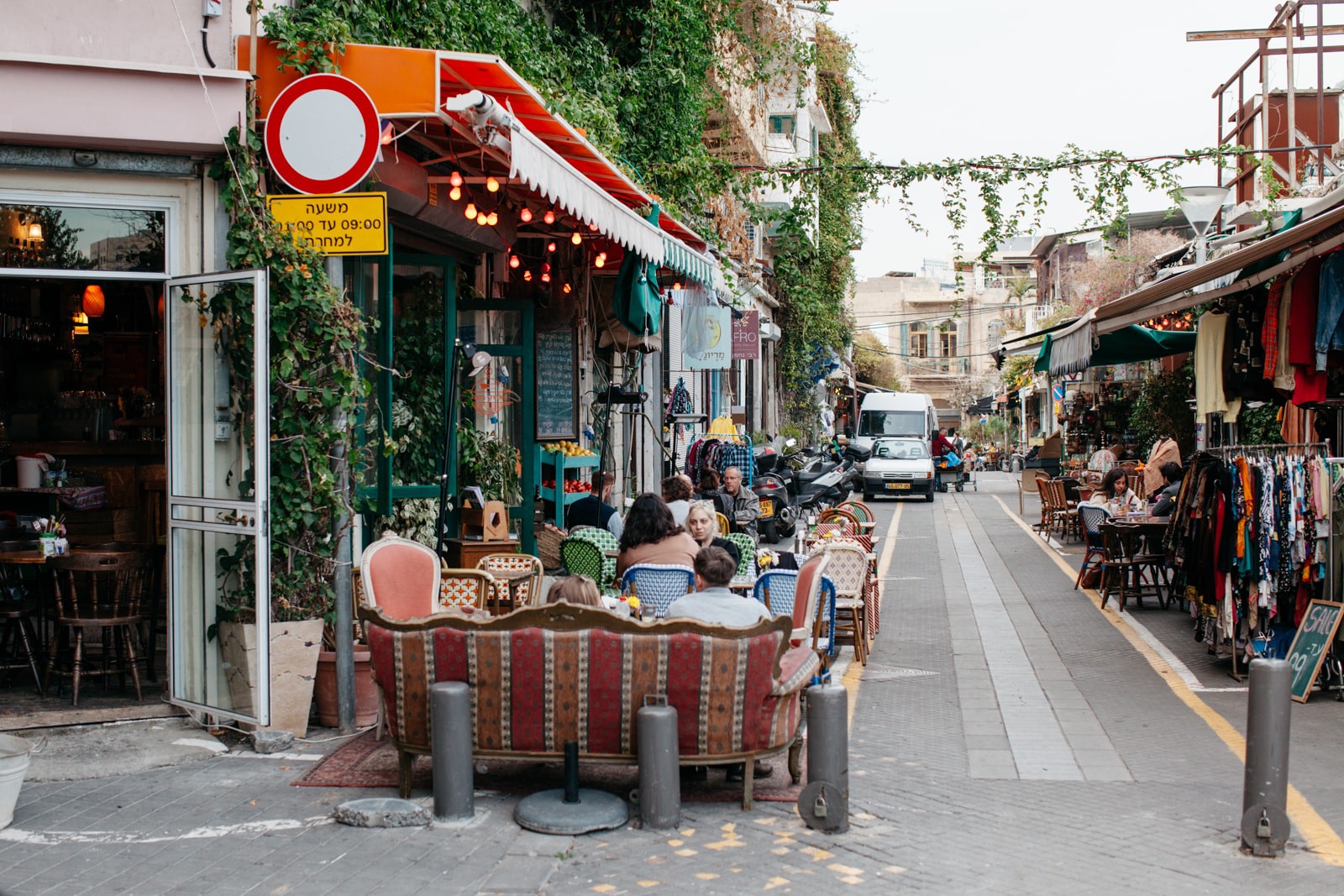 Photo theculturetrip.com
One of the most vibrant arteries in Israel's beach city looks like a haven of urban bohemia, and the place where local clerks and managers can take a break from hard work. This is facilitated by the presence of a huge number of all kinds of pubs and coffee shops, and the overall atmosphere, which is complemented by musicians, artists, in addition, the sea now and then peeps between the houses, reminding that one can both work and relax in Tel Aviv. Today, the main attractions of the street are completely different in their purpose objects, so they should be considered one by one. The heart of the iconic avenue is a two-level square of the same name, decorated with colourful and action-packed singing fountain Fire and Water. Its author is a prominent Israeli sculptor Yaacov Agam, who now lives in Paris.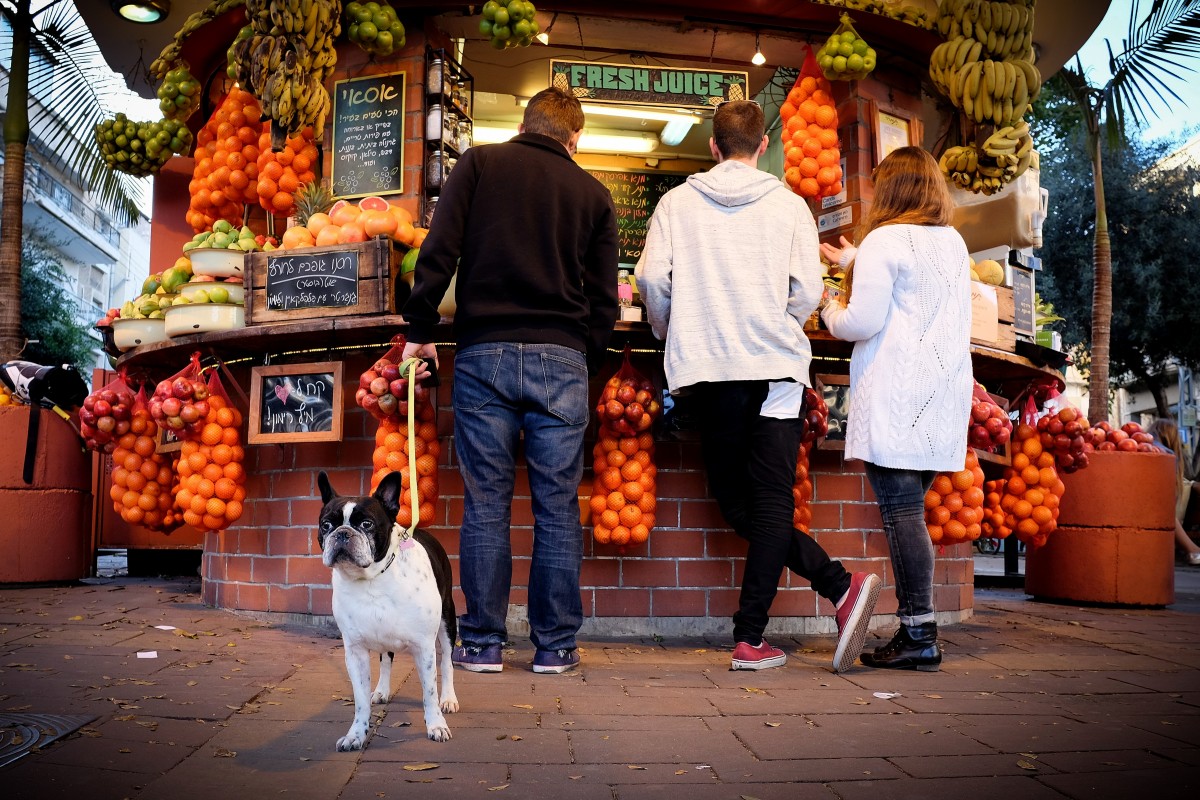 Photo pxhere.com
Every Tuesday and Friday the lower level of the square hosts a flea market truly fantastic in its texture and the spirit, with trade in all languages of the world. On the shelves, literally next to each other there are very cheap items and real works of art: jewellery, books, musical instruments, religious decor. Due to shouting and noise, one gets unwell after a while, so it is important to leave the flea market in time to cool down and have a freshly squeezed juice somewhere nearby.
At this time, you can examine buildings of two legendary Tel Aviv's cinemas Esther and Hen which are imbued with cinematic atmosphere. They were the first to attract people to Dizengoff Street and created its promenade image. By the way, there is one interesting fact related to a movie: in 1979, the famous Israeli film director Avi Nesher made a documentary Dizengoff 99, dedicated to the beloved street. The second most important magnet, after cinemas, was the opening in 1970, it is that time mammoth Dizengoff shopping mall. It was an idea of the first mayor who back in 1930 dreamed of turning Tel Aviv into a typical western town. It was the reason for Bauhaus style buildings to blossom on the site, and that's why the street and surroundings resemble Swiss and German areas, but with the sea nearby. There is even an interesting museum dedicated to this area of architecture.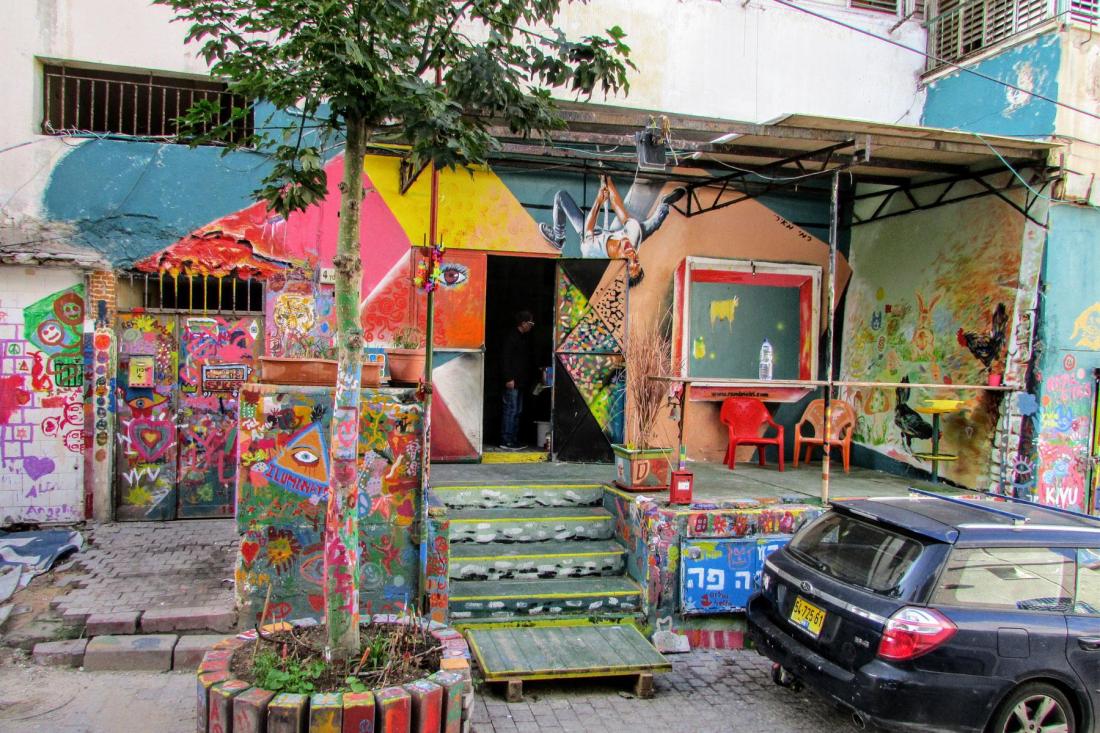 Photo layoftheland.online
Today, the same as more than half a century ago, most of the rooms and buildings on Dizengoff Street are occupied by various workshops, clothes stores and booths, which were supplemented by fashionable and design showrooms. By the way, every second of them is a bridal shop, it seems that people there get married non-stop, as local joke says: "As soon as one bridal store leaves, another comes in its place". Among other unusual objects, there is the mysterious Kabbalah Centre, which according Tel Aviv residents is frequented by Madonna, and Tea Palace a true boutique-museum dedicated to the popular drink. If your busy schedule yet has time for fine art, be sure to go to the local theatre or concert hall, which are believed to have one of the best acoustics in the region.
Despite the fact that today in Tel Aviv, there are many more promoted and elegant streets, locals love Tel Aviv's most famous boulevard because everyone associated it with some special memories and impressions, so one should stroll through it at least once from the beginning to the end, and try to feel a spirit of Tel Aviv, and finally get to the sea…

Cover photo booking.com