Innsbruck: Fabulous city framed by the Alps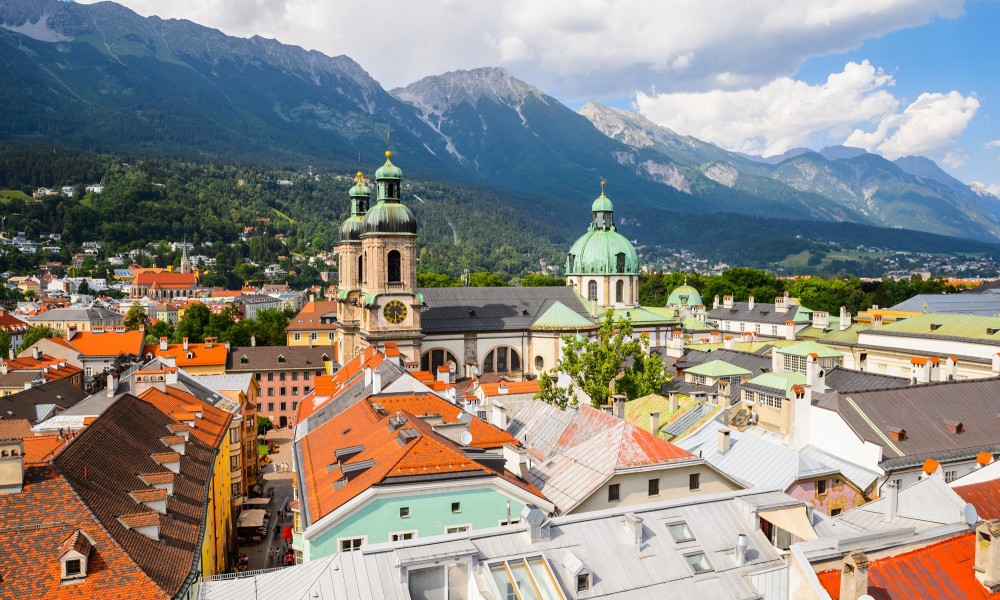 Austria Tyrol area is very distinctive. It has its unique cuisine, and even its own style of singing. Here the centuries-old history is perfectly coupled with natural beauty and sport facilities. Top of diversity manifestation is small mountain town of Innsbruck. It is the administrative centre of Tyrol, as well as one of the cleanest places in Europe, popular sports resort and a world-famous centre of contemporary art.
Tyrol scores both as skiing destination, and as a fascinating blend of history and natural beauty. It boasts good infrastructure: mountain tracks, marked by the level of complexity, visual indicators, impeccable roads and ritzy hotels hemmed in by the mountain panoramas - all that lures numerous admirers of comfort vacation. In addition to classic skiing and snowboarding, you can find different ways of active leisure: rafting, flying over the mountains on an airplane, riding at the backdrop of the Alpine jagged rock spires. At any time, it is a paradise for sport enthusiasts who are catered with special opportunities.
One of them is the Museum of the Olympic Games. The Tyrolean land hosted the Olympic Winter Games twice, in 1964 and 1976. Both times, not without incidents. The first Winter Games fell on a very warm year, so warm, that the lack of snow put the event under the big question. It is not known how things would have turned out, and what would be a result, but not for the military officers who brought snow from high mountains literally by hand. Using trucks and shoulder baskets,15 thousand cubic meters of snow were successfully moved to the slopes aimed for ski, toboggan and bobsleigh. It was not in vain, because the Olympic Games in 1964 are still considered as one of the largest in history: more than a thousand athletes and more than a million visitors within 12 days.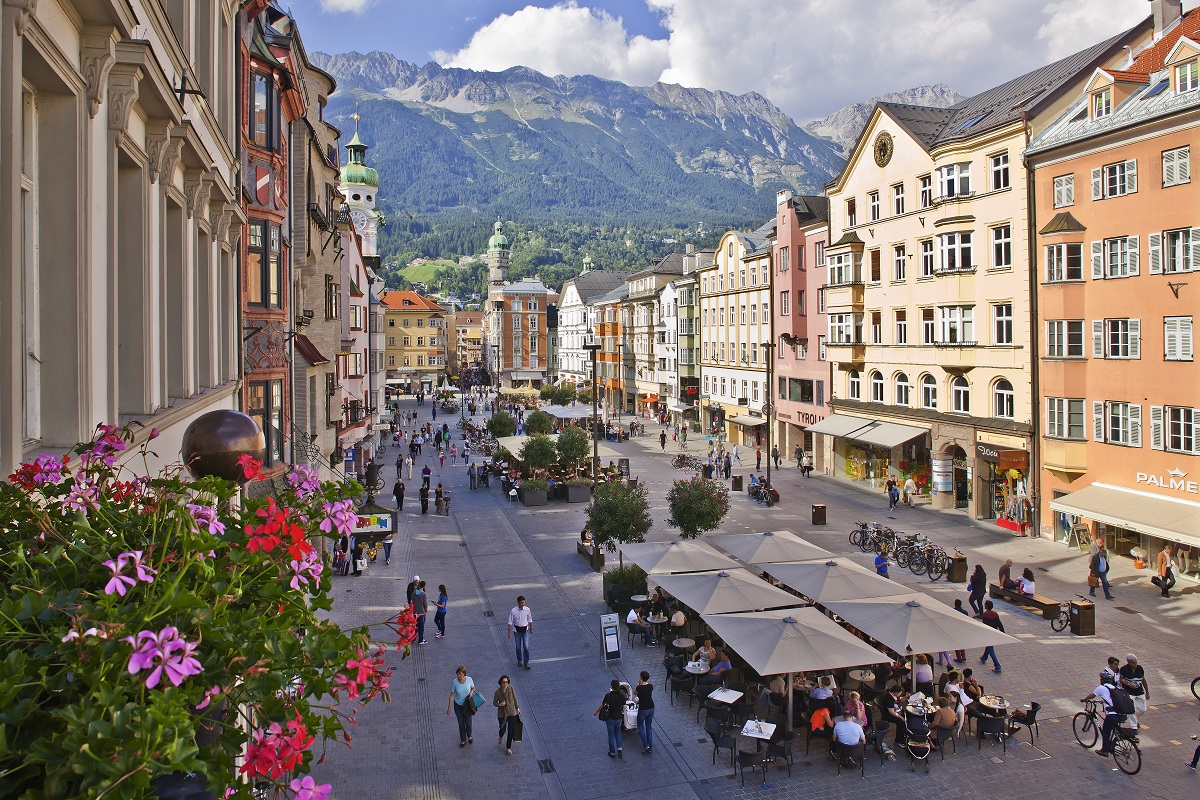 Photo tripzilla.com
The second Olympic Games took place in Innsbruck almost by accident, when Denver refused to accept them, and strong Austrian town within two years, again organized everything at the highest level. So Innsbruck became the third destination in the world where the Olympic Games were held twice. Its fellow record holders are St. Moritz in Switzerland and Lake Placid in the USA.
Impressive Olympic past of Innsbruck is perfectly paired with the status of one of the best ski resorts in Austria. Nine ski areas nest to the town offer kilometres of ski slopes and hundreds of modern lifts. However, the close proximity in this case is relative. Hills cannot be reached on foot, but they are all united by a free network of shuttle busses available for owners of Olympiaworld Skipass cards. The cost of this ski pass for the season 2015/2016 amounted to 128 euros for 3 days.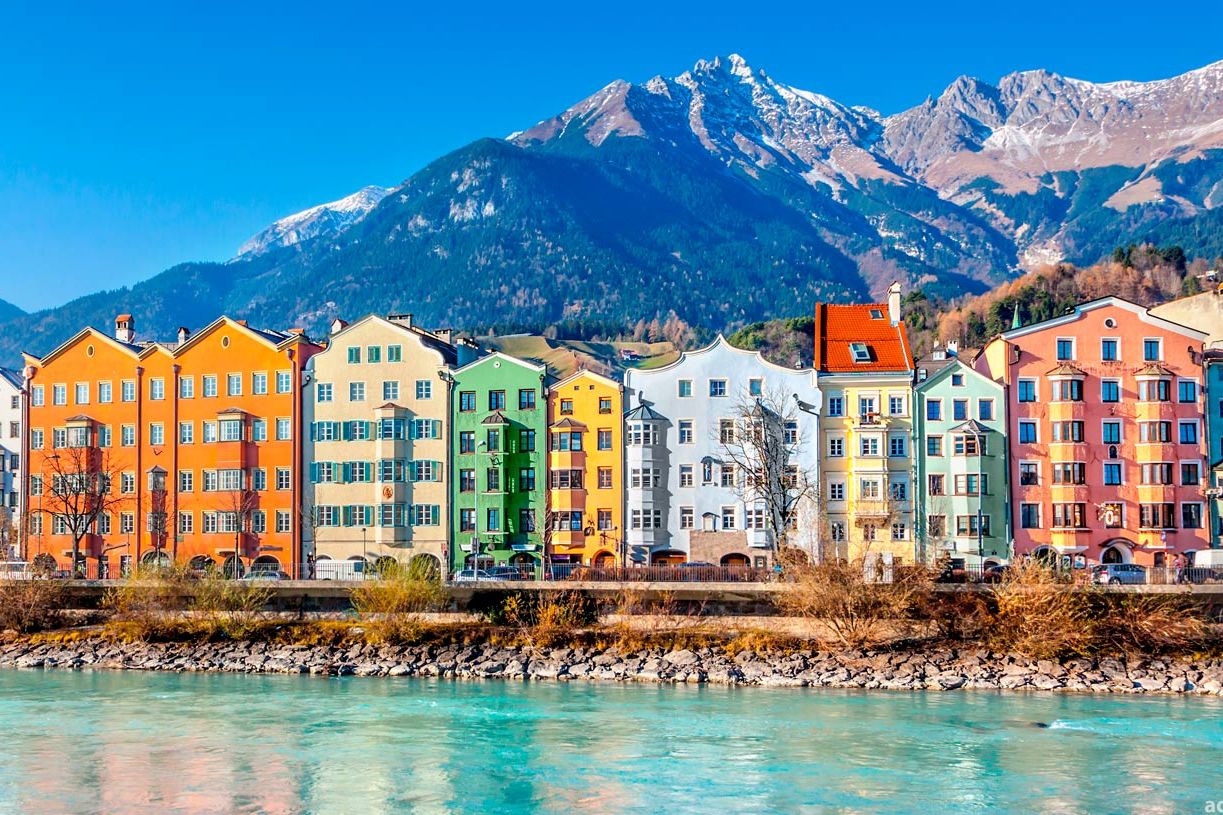 Photo gate98.com
You can go skiing and ski boarding in the Innsbruck region from December to March, and one of the nine areas is available year-round. This is the Stubaier Gletscher, one of the biggest and most interesting regions for outdoor activities in the area. It offers its guests to visit an exciting theme park, and also gives you the opportunity to ski even in summertime and to combine two seasons in one trip.
And those who are less interested in sports, but loves to examine attractions, should definitely go to Innsbruck. This is the capital of Tyrol and a showcase for Habsburg Empire heritage, the main stronghold of the Emperor Maximilian I and, as mentioned above, the venue of the two Olympic Games. Almost a thousand-year history has left a trail of attractions here for every taste. Special attention should be paid to the grand Ambras Palace, a hallmark of Tyrolean capital. Ferdinand II ordered to rebuild a medieval fortress into a Renaissance castle. Nowadays his assemblage of historic pieces resides there: paintings, sculptures, jewellery, armory. A similar large collection is kept in the Museum of Maximilian I, who had similar preferences. Just 20 km from Innsbruck, Swarovski museum is located. This is a cave with a fragile crystal world inside, full of iridescent sheen of the famous crystals. Admirers of luxury will definitely like and remember it.
Most historical monuments are scenically squeezed between the valley of Inn River, which gave name to the city, and its medieval centre. Narrow streets and bright houses are able to captivate attention and keep it for hours with its Christmas postcard-perfect bright facades, tiled roofs and carved shutters. Looking at them, it is hard to believe that this small picturesque town is really an administrative centre and a major transportation hub. The contrasts are everywhere: silent modern buses pass by medieval castles, and man-made works of architectural art are not lost on the background of stunning alpine peaks.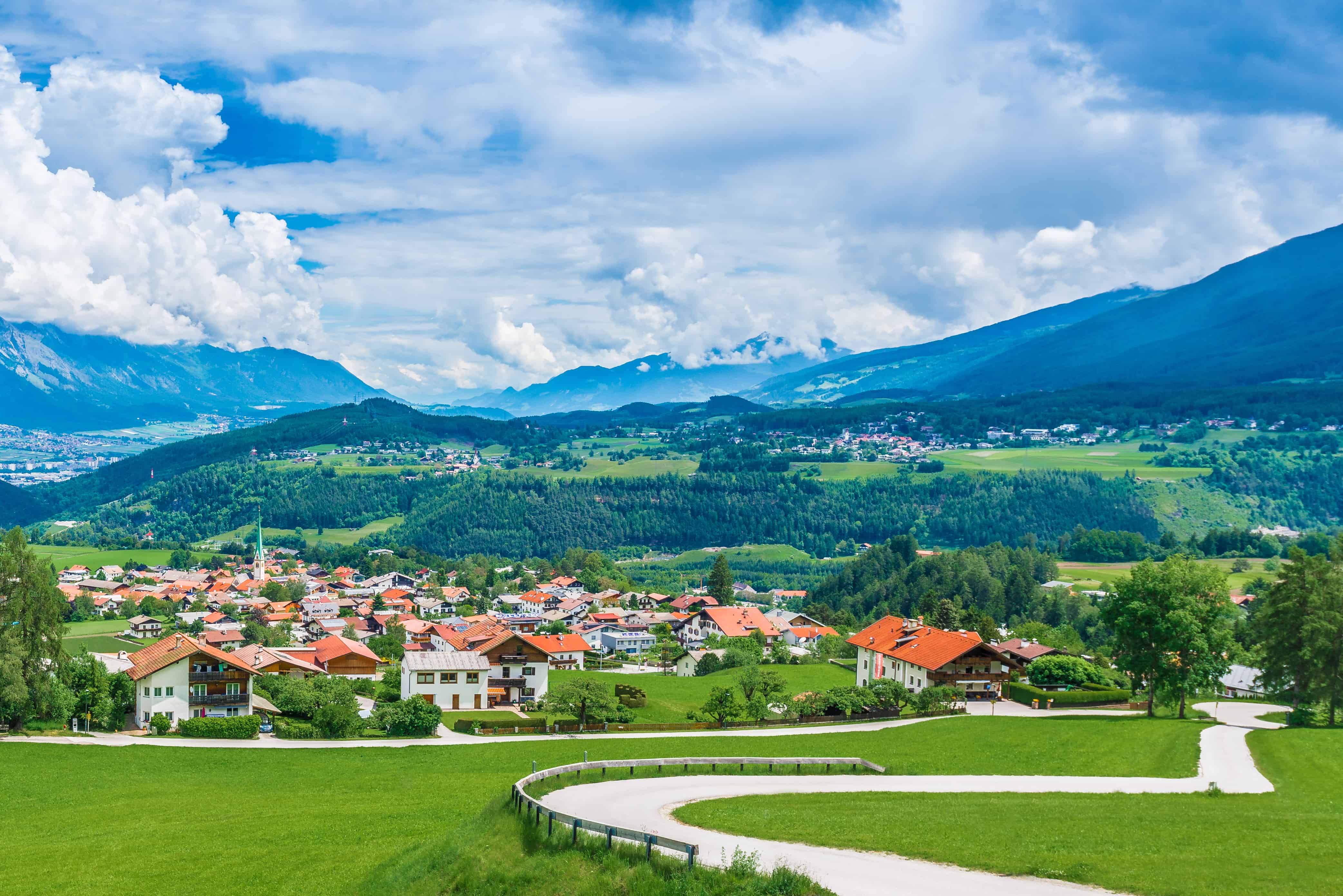 Photo followmeaway.com
Innsbruck can be reached different ways. The simplest is a direct flight, which is far from being cheap. It is a case when a roundabout way is cheaper and more interesting. Thus, you can fly to Munich, Salzburg or Vienna to explore the local sights and enjoy the journey through the Alps by train. The shortest route is from Salzburg, the road takes only two hours and costs about 40 euros. Those who want enjoy longer the beautiful views accompanied by sound of the wheels, shall have a starting point in Vienna which is five hours of railway enjoyment at 68 euros. Austrian Federal Railways regularly arranges discounts and promotional offers, so in case of timely booking, starting price can easily be reduced by half.
You can also take a bus or rental car. Buses are not popular, and on-line booking is not always possible. As for the car rental, it is all very simple. The driver must be of legal age, have more than one year driving experience and a credit card.
When planning your trip, it is worth considering that experienced tourists in one voice say that one day in Innsbruck is critically little. The fresh alpine air and rich entertainment schedule promises to fill at least three days. It will be obviously fun for those who love skiing, and for their companions.
Cover photo travel.rambler.ru