10 facts about South Africa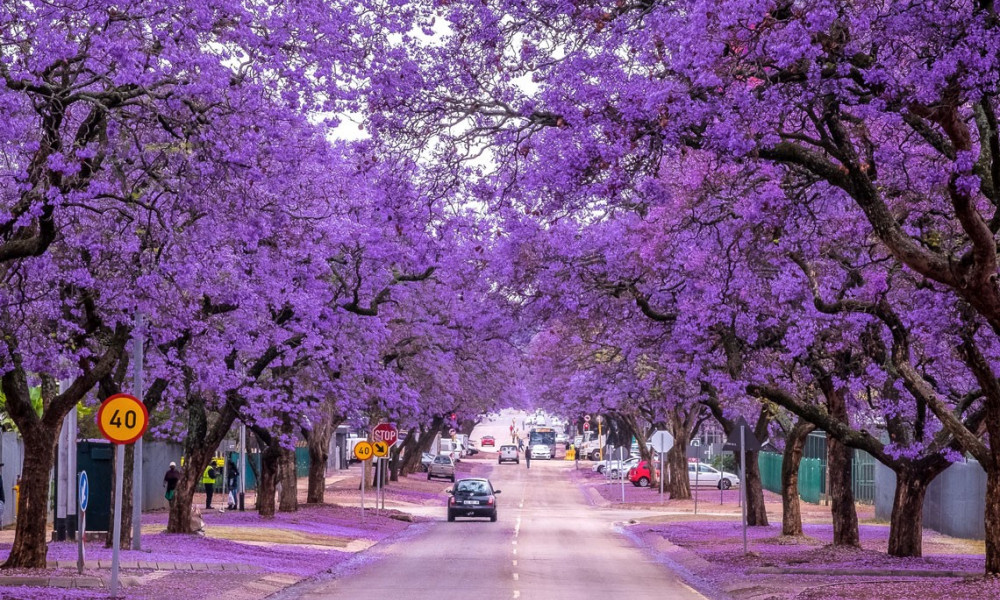 For the majority of people the South Africa is known only as a birthplace of the great Nelson Mandela, and the country where mines and carriers are literally teemed with mineral resources. However, an educated person should know much more about the most advanced state of Africa. Fill in your knowledge gaps together with the OUTLOOK!
South Africa today is a real storehouse of democracy and tolerance. Just imagine: eleven national languages are officially registered in the country. And each of them has various support programs, its own mass media, and several millions of speakers. Rumour has it that within nearest years another couple of dialects will be given a status of national languages. By the way, the most common ones are English and Afrikaans, the latter descended from Dutch.
Contrary to popular belief, the capital of the state is not the giant metropolis of Johannesburg, and not even Cape Town with one million population, but little known to foreigners city of Pretoria hosting all the administrative institutions. Although, of course, all three cities play an important role in the lives of fifty million inhabitants of the country. In addition to the three major cities, territory of South Africa includes Lesotho, one of three world enclaves.
Read also: 10 facts about Lesotho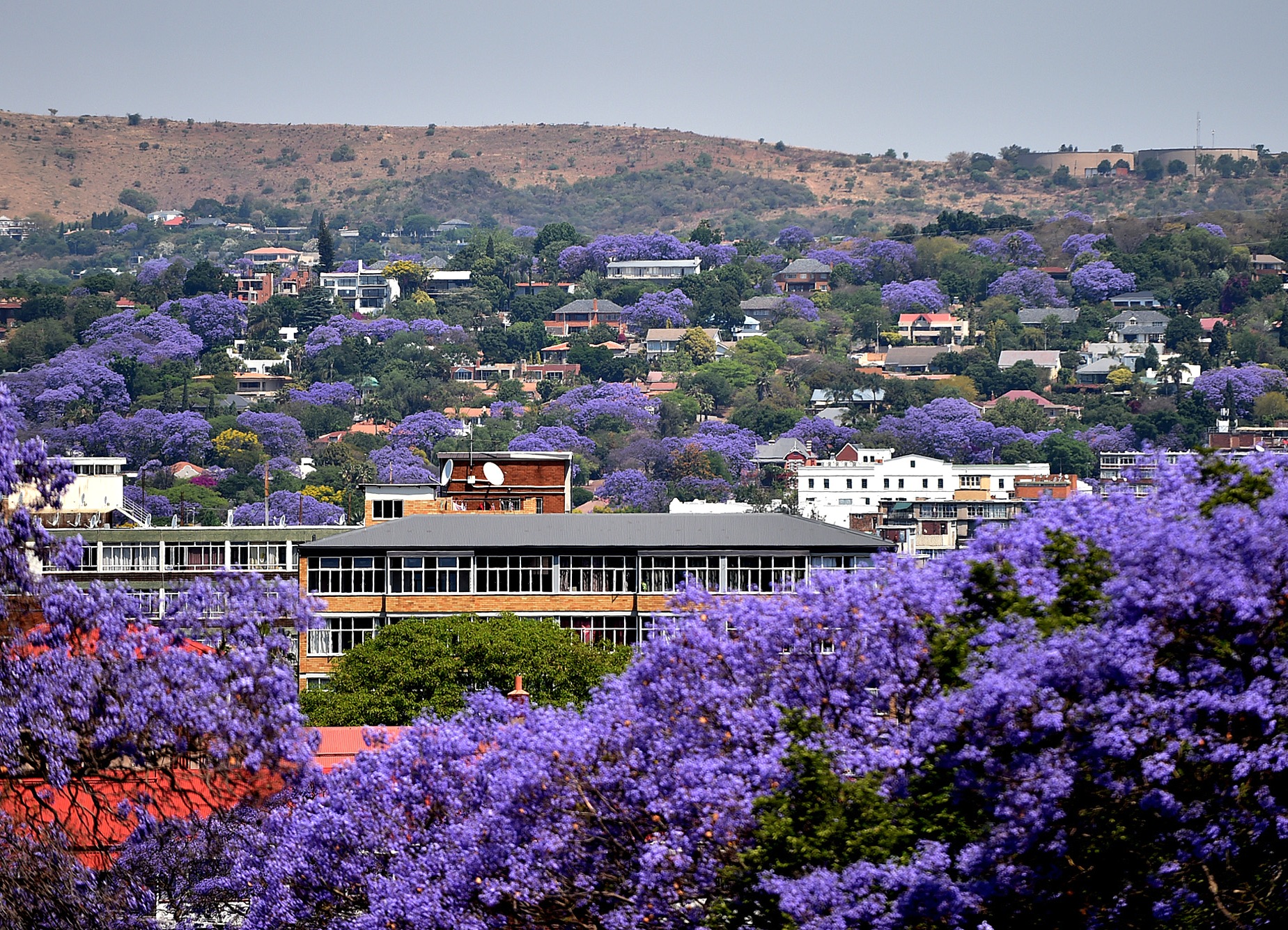 Jacaranda trees. Pretoria. Photo africannewsagency.com
More than 90% of South Africans hold driving licence. Number of cars is the same as a number of inhabitants. Therefore, theft is committed every minute. In order to combat it somehow, the legislation allows usage of a wide range of security means, from alarms to... flamethrowers. So, the usual attempt to steal a car, often turns into a Hollywood action movie in the streets of the Republic – owners are fighting for their property till the end.
Coal beds in South African Republic lie at a depth of 7-10 meters, which allows not to send miners too deep, and makes production safe and cheap. Moreover, not a surprise that South African experts learned to produce petrol from coal. Thence geologists like to joke "where we do not have coal, we have gold and diamonds". However, they often have to dig deep down for precious stones. Some diamond mines are located at a depth of 5 kilometres.
The main culinary preference of local residents is the meat. South Africans can eat it three times a day, especially "biltong", a kind of dried meat, usually beef. The recipe was introduced by the Dutch in the 17th century, and improved by local chefs who generously use all kinds of spices. Here you can try monkey steak.
Though Africa is considered not too environmental-friendly place, South African Republic observes cleanness very well. South Africa is rated 3rd in the world in supplying safe, drinkable tap water.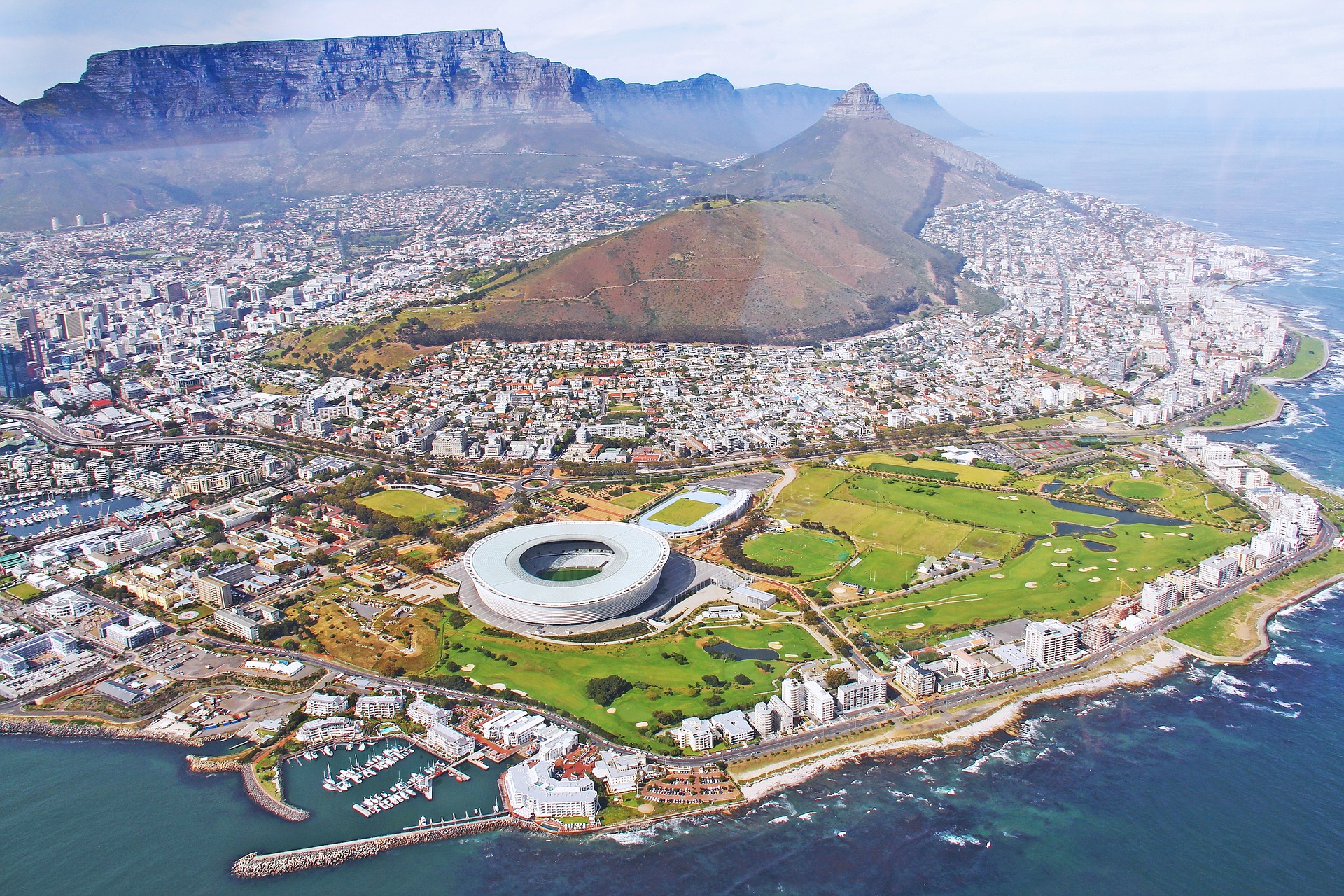 Cape Town City. Photo ganintegrity.com
In this country not very clever people are called "baboon" that is a type of monkey.
The Limpopo Province is a home to the world-famous Big Baobab Pub – a pub located in a natural hollow of huge baobab which is more than six thousand years old. This is a cult place where visitors come by appointment, since though the tree is giant, the pub can accept no more than 15 visitors at a time.
At the end of the 19th century, the South African railway, near Cape Town, employed a signalman James Wide who by an accident lost both of his legs. However, he continued to perform his functions with help of his pet baboon named Jack who was trained by master to perform professional duties. When an employee of the state company received a complaint saying that such a responsible position was occupied by a baboon, Jack was given a special test that he passed with a success, and managers did not punished Wide for negligence, but also enrolled an animal to staff! They say that a baboon was working until his death, and did not make a single mistake.
The country is rich in national parks and reserves, which are more than twenty in the country. Calculatedly, South African grasslands have approximately 30 species per square kilometre - an absolute record of the planet.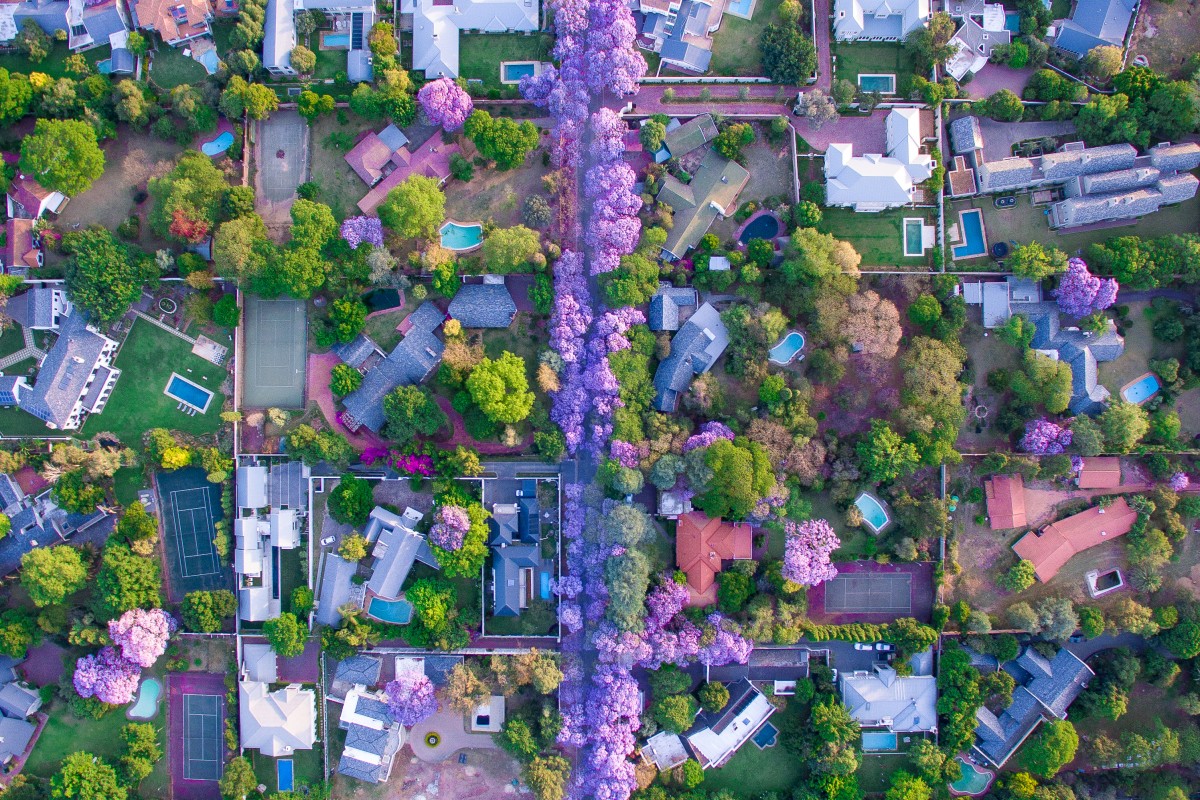 Photo dronestagr.am
South Africa has the oldest meteor scar in the world, just across the Vaal River. The crater is more than two billion years old.
The territory of the country has the world's longest wine route. One of the first, who opened young and unknown at the time wine for himself, was Walt Disney.
Temperature minus 5 for South Africans is an abnormal cold, as the climate is very warm. Conditional winter lasts from June to August. Snow falls here extremely rare. The last time it was snowing in 1994 in the mountainous areas on the border with Lesotho.
Many scientists believe that it is in South Africa where "the cradle of mankind" is located - an ancient burial of people. There is a theory that humanity comes from these territories.
Cover photo medium.com