Hajdúszoboszló: To take an aath in gold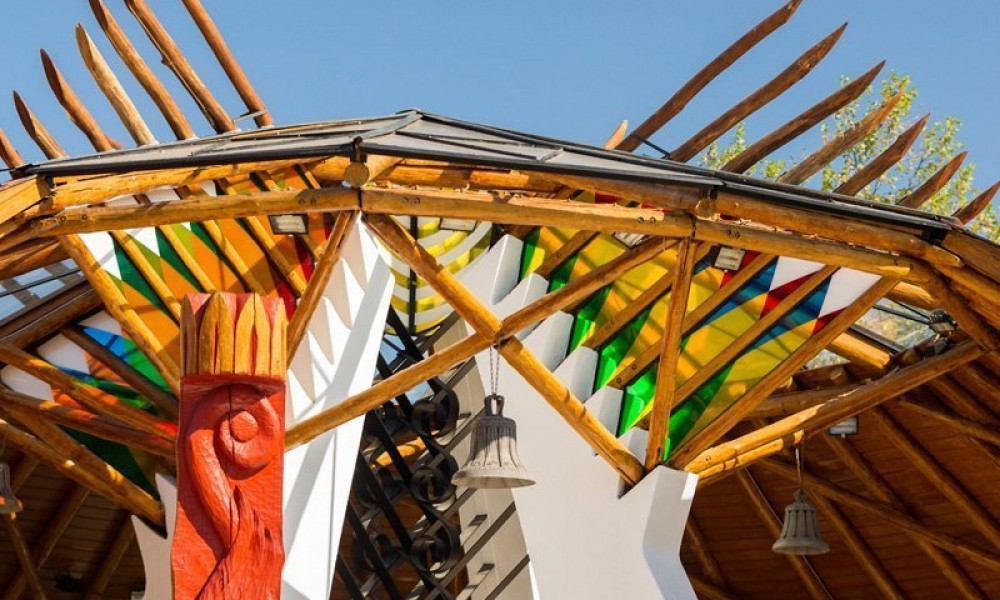 Local citizens must have known what they were doing when they decided to suffuse hectares of their land with weird-colored and odd-smelling water. Today Hajdúszoboszló bathes millions of tourists in "boiling gold" thus earning real one.
Researches and archeological findings prove, that area in which Hajdúszoboszló is situated, has attracted various peoples in each era so humans got settled there back in ancient times.
Once these territories were in possession of noble landowners and the Turks and the Tatars encroached on them to devastate. But Hungarians inhabited the lands again to suffer from invaders who wouldn't let locals settle down and live a calm life over and over.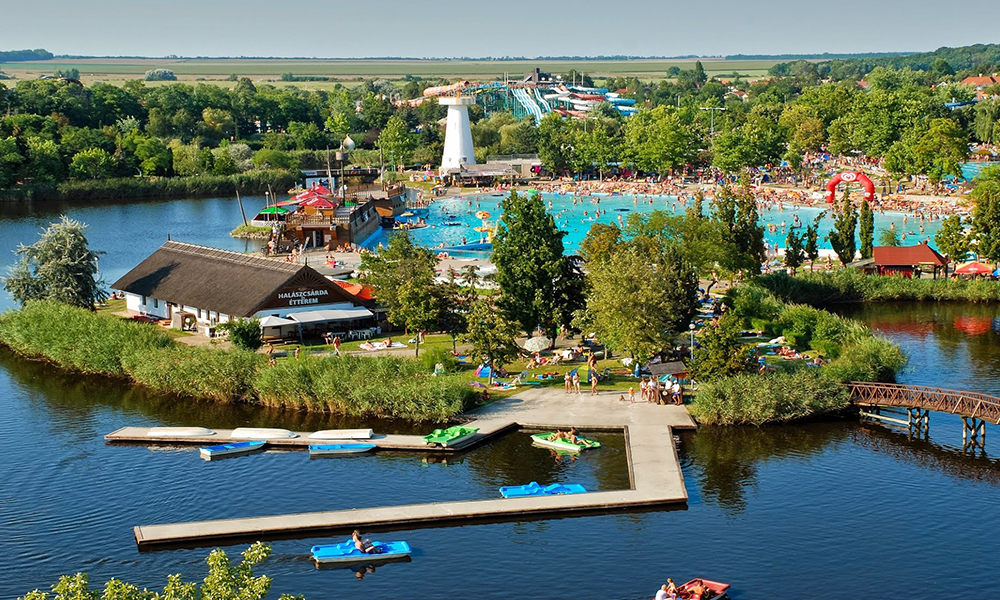 Photo hajduszoboszlo.hu
After several centuries of recurrent ravage and later also "flames" of revolution and war of liberation, times of great construction began for Hajdúszoboszló. And no sooner the city acquired infrastructure with several factories, a bank and prospering agriculture in 1860s than World War I broke. It undermined wealthy day-to-day routine of citizens and they had to restore the settlement by means of hard work and fight for their right for comfortable existence.
And it must have been land itself that decided to thank people who, despite all the misfortunes and twists, never abandoned the area and cured its wounds over and over again. One of these fine days geologists Ferenc Pávai Vajna and Ferenc Bjorm were doing their daily job of looking for mineral deposit and upon performing first deep hole drilling witnessed thermal spring rushing to the surface; it had weird brown color, distinctive odor and temperature of 73⁰С.
Read also: The most exciting resorts in Mexico: Surf's Up!
It happened on October 26, 1925 – on the day that changed life of the city of Hajdúszoboszló and whole touristic Hungary. But back then Hungarians suspected nothing so they kept doing their business and used constantly rising water for swimming and just washing clothes. But soon swimmers began noticing that the water had beneficial influence on their health and ladies insisted that constant back pains would go away after women did washing in these thermal waters.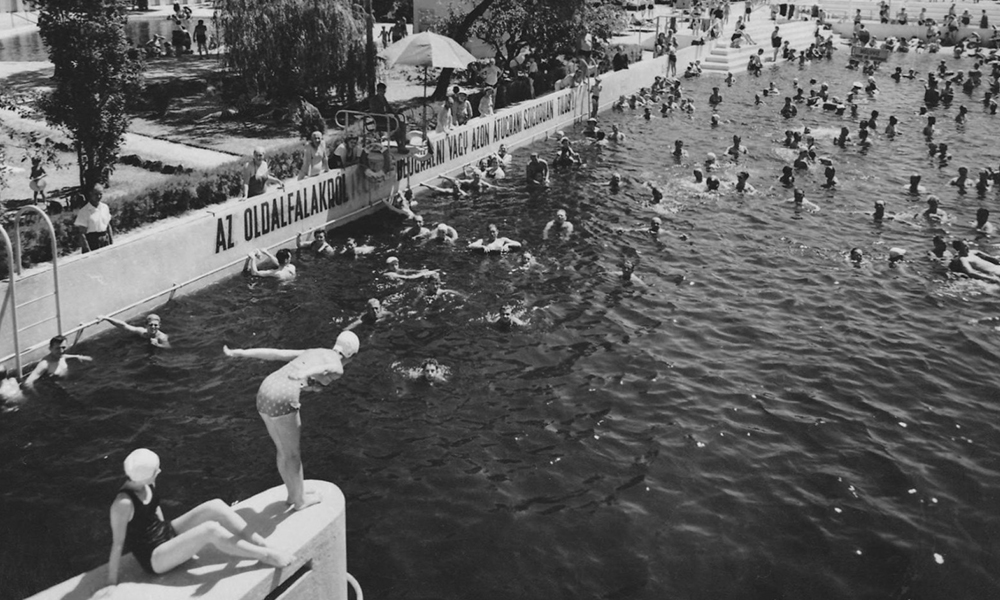 Photo solvex.by
Word of mouth swiftly spread information on water and not just the city but the whole country began to call it "boiling gold". Everyone and his brother fell for taking healing baths. When hands with test tubes finally got to it, studies and serious research began and then it was scientifically proven that the spring had healing properties indeed. It was decided to turn the city into a resort. They opened baths first to further add diagnostic and consulting services, expand recreational areas and improve infrastructure.
Due to harmonious combination of useful and pleasant Hajdúszoboszló is often called Pharmacy of Nature and due to popularity among tourists such nicknames as Eden for Bathers and even Mecca for Rheumatism have stuck to it.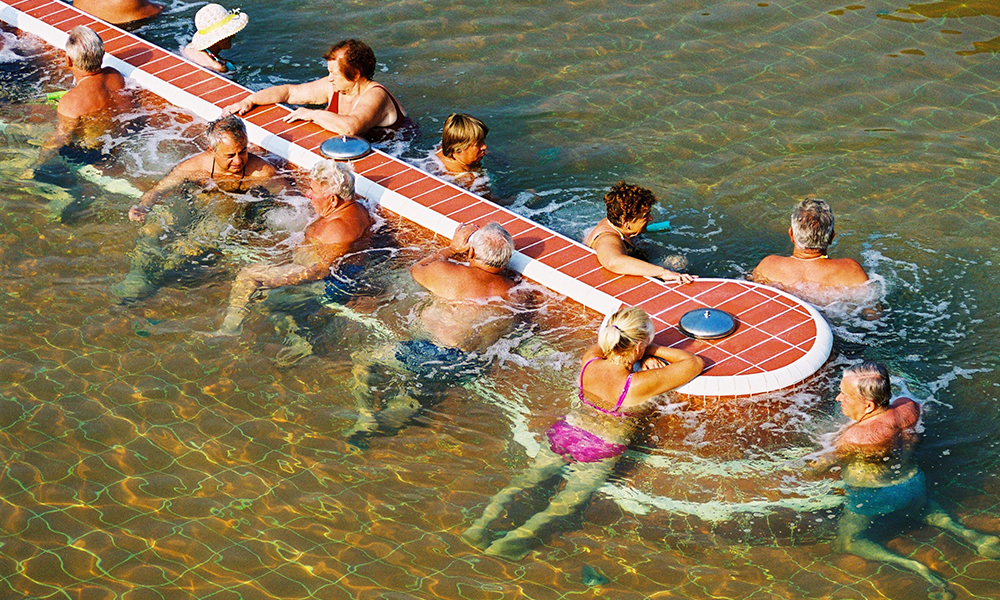 Photo panadea.com
It's been almost 90 years since the day of its birth as a resort but Hajdúszoboszló is still on the peak of popularity. It's not just a city with thermal spring in the middle of it any more but a true resort recognized around the world where not only one can cure health but also have some good rest. Because currently baths, spa areas, pile of pools for every age and a huge aqua park that in its turn became the first aqua park in Hungary operate there.
But when out of water, guests have things to do, too, because there are places really worth attention. Take, for instance, the Bell House that has managed to become one of the key landmarks in the city despite being one of the newest works of architecture. This house serves for preserving bells collection and also performs a function of a display space. Over fifty bells are currently situated there. The building itself is worth attention, too because its architect Zoltán Rácz made entire system of symbols out of it. Every element of the construction, their location color and garnish bear hidden texts and meanings.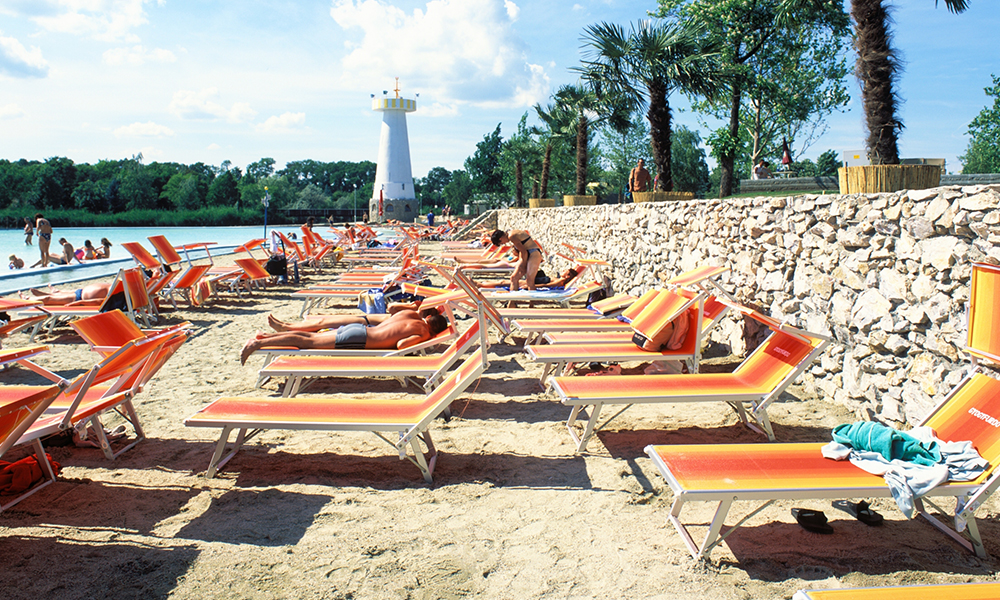 Photo hajduszoboszlo.hu
Museums we'll bring joy to those who prefer learning about local history through acquaintance with remains of ancientry of the place, distinctives of life and household. There one can visit Bocskai István Museum with antique findings or Farmer's House or Village Museum of Hajdúszoboszló. Museum of International Contemporary Art will by and large catch fancy of art lovers – creations of local masters are collected there together with works of foreign authors created since early 20th century.
There are also enough churches that incorporated best features of famous architecture styles.
On its stages Hajdúszoboszló gets people acquainted with folk music, jazz and even musicals.The unique atmosphere of the resort is also created by numerous restaurants, cafes and bars where you can relax and enjoy the national cuisine.
In a word, Hajdúszoboszló will improve both physical and spiritual health! So, let's have a bath!
Cover photo hajduszoboszlo.hu