Israeli Movie Festival Begins in Kyiv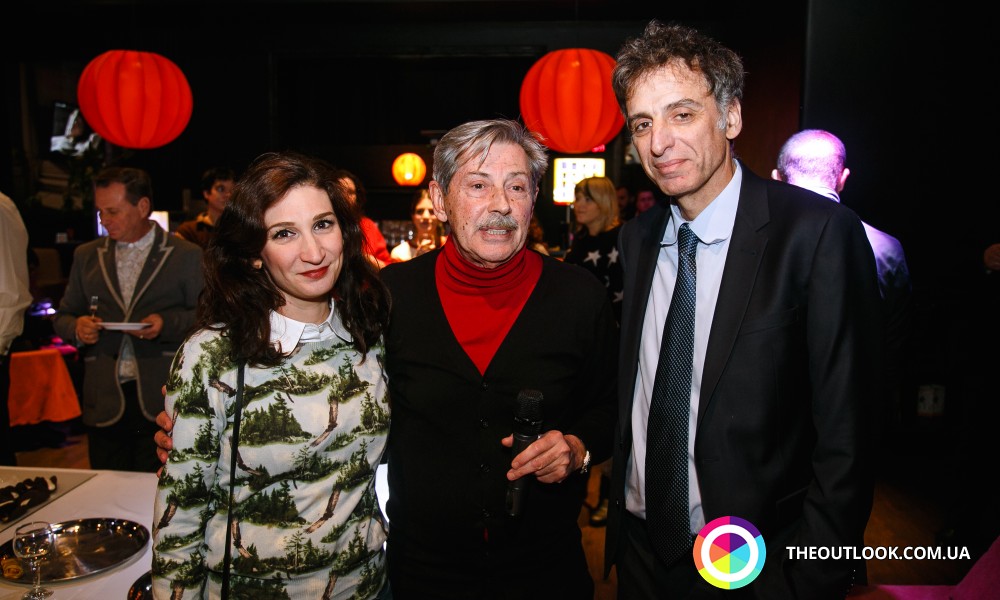 On December 3 in Culture Centre Kyiv Cinema Israeli Movie Festival, orchestrated with the help of the Embassy of Israel in Ukraine and Molodist Film Festival, began. Film almanac was opened with "Anywhere Else" that was personally presented by its director Ester Amrami.
Official opening of the festival was attended by Ambassador Extraordinary and Plenipotentiary of Israel in Ukraine Eli Belotserkovski, Director General of Kyiv International Film Festival "Molodist" Andrey Khalpakhchi, representatives of society and media.
Over the week Ukrainian movie enthusiasts can enjoy six movies, among them:
"Somewhere Else"
Grand Prix winner of the 44th Kyiv International Film Festival "Molodist"
Eight years ago Noa moved to Berlin. Currently the girl graduates from university and has finally moved in with her boyfriend, German guy called Joerg. She goes through personal crisis, feels bewildered and lonely. Noa cannot recognize herself. When professor turns down her master's paper and boyfriend goes on a tour with his orchestra, Noa decides to have some rest and take a trip home to Israel. Over merely several days, sun, family, food and native language bring the girl back to life. Suddenly her grandmother ends up in hospital. For Noa it is another reason to stay a little longer because she so doesn't feel like going back to her problems in Berlin…
Miracles
Funny idler Arnau lives a carefree life: he works as a bartender, smokes weed and paints the capital of Israel with graffiti that come to life when nobody's watching. Once he notices an odd ray of light beaming from the next window. Since that moment crazy whirl of adventures with swing turns, gloomy secrets and hidden dangers drags him in…
The Zohar Secret
An ancient scroll ends up in possession of Max; the scroll describes the whole history of humanity from beginning till end. Aiming at using this information for his own benefit, Max triggers a mechanism that begins to affect his own life.
Princess
Winner of Grand Prix of the 45th Kyiv International film Festival "Molodist".
Adar, 12-year old tomboy, lives in a cramped apartment with her mother Alma and stepfather Michael. The three of them live in a pretty unconventional life: Adar often sleeps together with Alma and Michael in their bed. While Alma works, close relations of Adar with her stepfather gain dark shades to include role plays with sex change that turn fantasy into insult. As Adar's family life gets more and more obsessive, she begins to look for help on the outside and it turns out that she has to make friends with Alan, a homeless boy that resembles her a lot, in order to deal with the problem.
"The Farewell Party"
Group of friends in retirement home in Jerusalem built a machine for self-euthanasia to help their terminally ill friend voluntarily leave this world. When rumors about the device start spreading, more and more people ask them for help and soon friends encounter an emotional dilemma.
"Zinuk BaAlia"
A comedy drama, that tells a story of Gevas, a bourgeois family from Jerusalem. When Ora, the mother of the family, goes into a coma after a car accident, her dear ones make every attempt to bring the woman back to life.
To see how the opening of the festival went, please, visit our gallery: