If you have 10 dollars and you are in Istanbul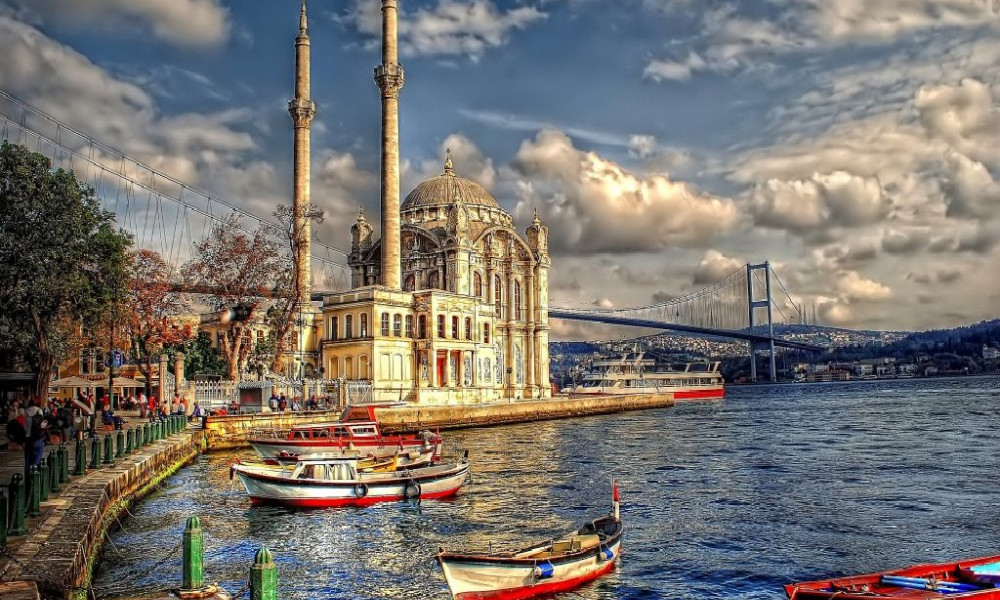 Among tourists, especially those from Europe, it is difficult to find people who have not enjoyed vacation in sunny and hospitable Turkey at least once, so the prices at holiday destinations are more or less known. However, what awaits those who opted for "another Turkey" and went to see the magnificent Istanbul, we would like toexplainwith the example of 10 dollars.
Our favourite banknote-traveller can be exchanged in almost any Istanbul currency exchange point for 68 Turkish Liras (TL) and you can exchange it right at the airport –it is good that the exchange rate is almost the same as in the city. Speaking in general about the economy of Istanbul and prices there, we can safely say that the main Turkish metropolis is the beating heart of the entire financial system of the country. It is one of main reasons that its population is growing. The city on the Bosphorus attracts the Turks, natives of the Caucasus, the CIS countries and the Middle East by its high (under regional standards) salaries and living conditions. If it comes to a showdown, Istanbulwith its 17 million inhabitants, developed infrastructure at the level of Western European countries, financial well-being and a fast-moving European way of life, is certainly not exactly Turkey, but rather a separate mini-state that lives a little in isolation from the whole country. In an average Turkish city, you can live with dignity, earning 500-600 USD a month, but here you have to work much more, since a salary about 1000-1500 USD is considered good, especially if you rent a flat.
Photo wise.travel
We remind you that there is no such money in our pocket, we have only 10 USD in our disposal, so, and it is time to spend them. Having arrived at any of two airports, we, of course, shall get to the centre, to the Bosphorus, where exciting landmarks anchored on both Asian and European sides of the millennium old city. The transport system is very convenient, that is true for bus, metro and city ferry connecting continents. You need to take ferry that goes on schedule, and not sightseeing boats. Fare is only 2.60 TL per ride, thoughpleasure and impression are endless. All means of transport have the same fare, and you are free to choose which one is more convenient for you: either to take a bus or metro, or to sailon ferry feeding noisy gulls and breathingfresh sea breeze. Our 10 USD we can use to buy about 12 tickets for any transport, if in advance we buy the Istanbul Card (Istanbul Kart), an electronic boarding pass, at 2 USD. Without it, you can buy twice lesstickets. It is important to know, when transferring from one line to another, that in the Istanbul metro you have to pay for transfer, although not the full cost of the ticket, but 70%. In general, in this gigantic city, the transport expenses of a tourist are quite substantial:it is impossible to visit all the sights on foot, so be ready for trips and expenses not only for rides, but also for such trifle things as funicular lines (part of the centre is located on the hills) and transfers between metro lines. Taxi, by the way, is also not cheap: our 10 USD is only 5-7 km of the way that is nothing for Istanbul.

Read also: Don't get lost. The most interesting markets of Istanbul
Okay, we got to the historical districts, now we can go and see something. Here we shall start by saying that there is not much you can do with 10 USD in terms of attractions, for instance, this money is barely enough to buy an entrance ticket to Hagia Sophia or the Galata Tower. The museum basilica is unique and you have to visit it anyway, however, before spending your money on the Galata Tower, you should consider whether it is worth spending 20 USDfor two persons, to climb to its top, where you have to break through a crowd of tourists to see the city centre from a height. It is twice cheaper, just for our 10USD, to visit any most expensive and fashionable panoramic restaurant-terrace, and enjoy tea/coffee and dessert there. As they say, whatever floats your boat, nevertheless, those who are going to Istanbul need to know: the local municipality in recent years has significantly raised admission to all attractions, which is good for their preservation, but in comparison to local rather low prices for food, cafes, house rent, souvenirs, many entrance tickets are unreasonably expensive. From where we can "fit" with 10USD, attention shall be paid to the Basilica Cistern and the Museum of Innocence.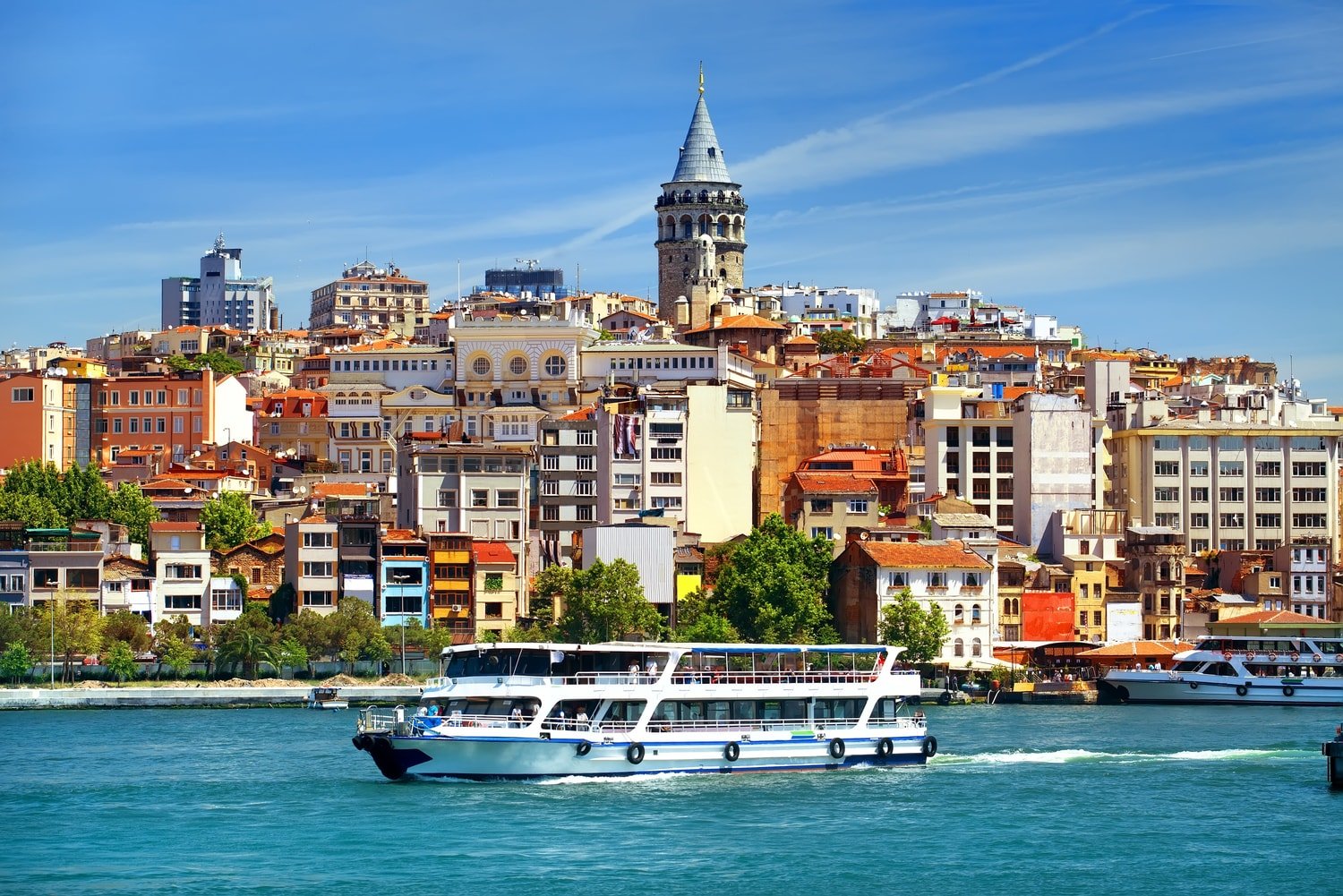 Photo arriveturkey.com
Now it is turn to pleasant street petty costs, because Istanbul is a city with a Mediterranean climate, which means that fresh juice, ice cream and pastry can be eaten right on the go and all year round. If in museums and near sights, we feel a little awkward with our 10 USD, then on the streets we are like sultans: a glass of fresh juice costs only 2-3 dollars, ice cream is about the same, and snacks like böreks (dough with cheese), simites (the famous crispy Turkish bagels), baklava cost peanuts. With our almost 40 TL in local currency, we can have very good street snacks all day long. Moreover, this money is even enough for a dinner for two in an average Istanbul cafe, we can order a couple of soups, a large and tasty meat dish with vegetables, fresh bread and two ayrans to quench your thirst. As experience shows, the local cafes "without the bells and whistles", the format of Lokantasi differ little from each other, although the bills can be 20, 40 or 80TL,it does not influence much service, interior or quantity and quality of food, everything is delicious and nice. Speaking about food, we especially recommend two places where 10 USDis a lunch or a dinner for two people. The first one is the network of "folk" Balkan Lokantasi, where you need to be ready to wait in the queue on the street among firefighters, policemen and students to get inside and eat delicious and cheap dishes of national cuisine, the second place is the street foodby Kadıköy docks, where they fry fish shawarma or balykikmek.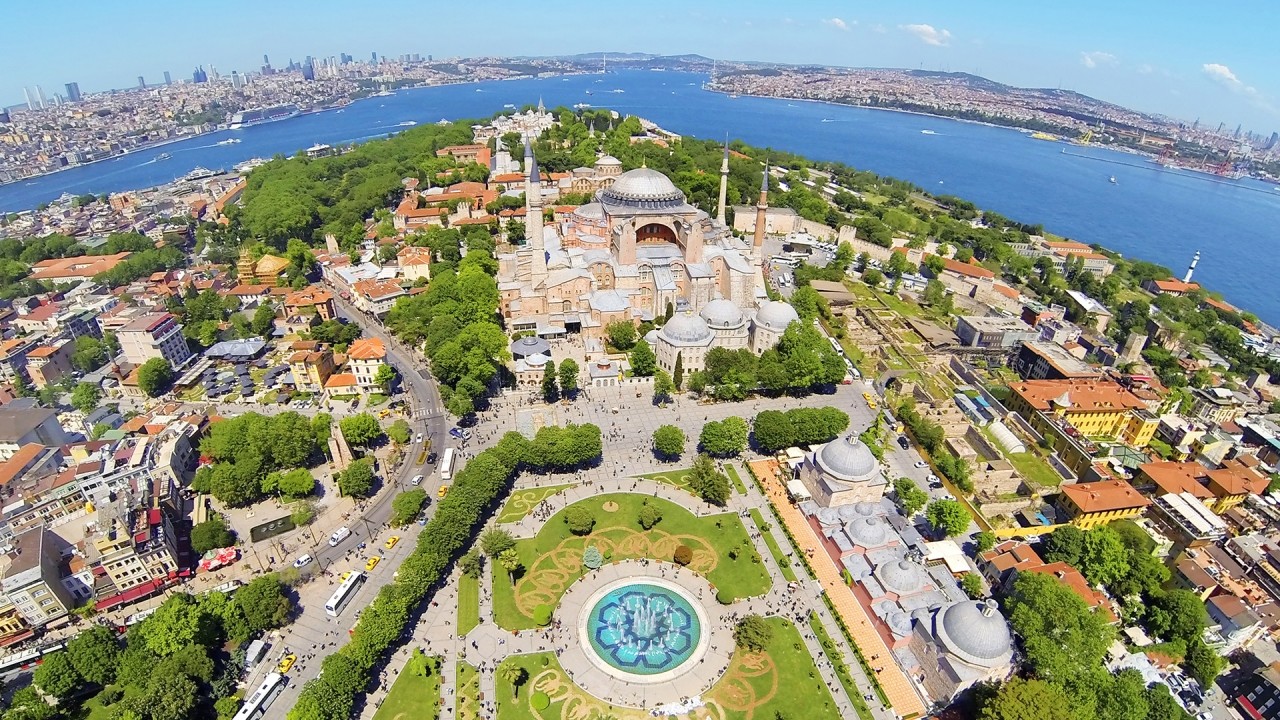 Photo istanbulprivatetours.com
In supermarkets and bazaars (yet, we are in the East!), our budget is also good, as we can properly buy fruit, vegetables, fine fish and meat - the products in Turkey are of good quality and inexpensive. So, 10 USD equals to 15 litters of ayran, 1-1.5 kg of cheese, a couple of kilograms of meat, tens of kilograms of potatoes, apples, oranges. There are much tea, coffee, spices and sweets, for instance, at the Egyptian bazaar where you can buy delicious Turkish delight, almost a kilogram for our money. Another pleasant fact is that you can generously grab such goodies as olives, nuts, dried fruit - a kilogram of each costs no more than 3-5 dollars, and do not forget to bargain at the bazaar, because it is also a free tourist attraction.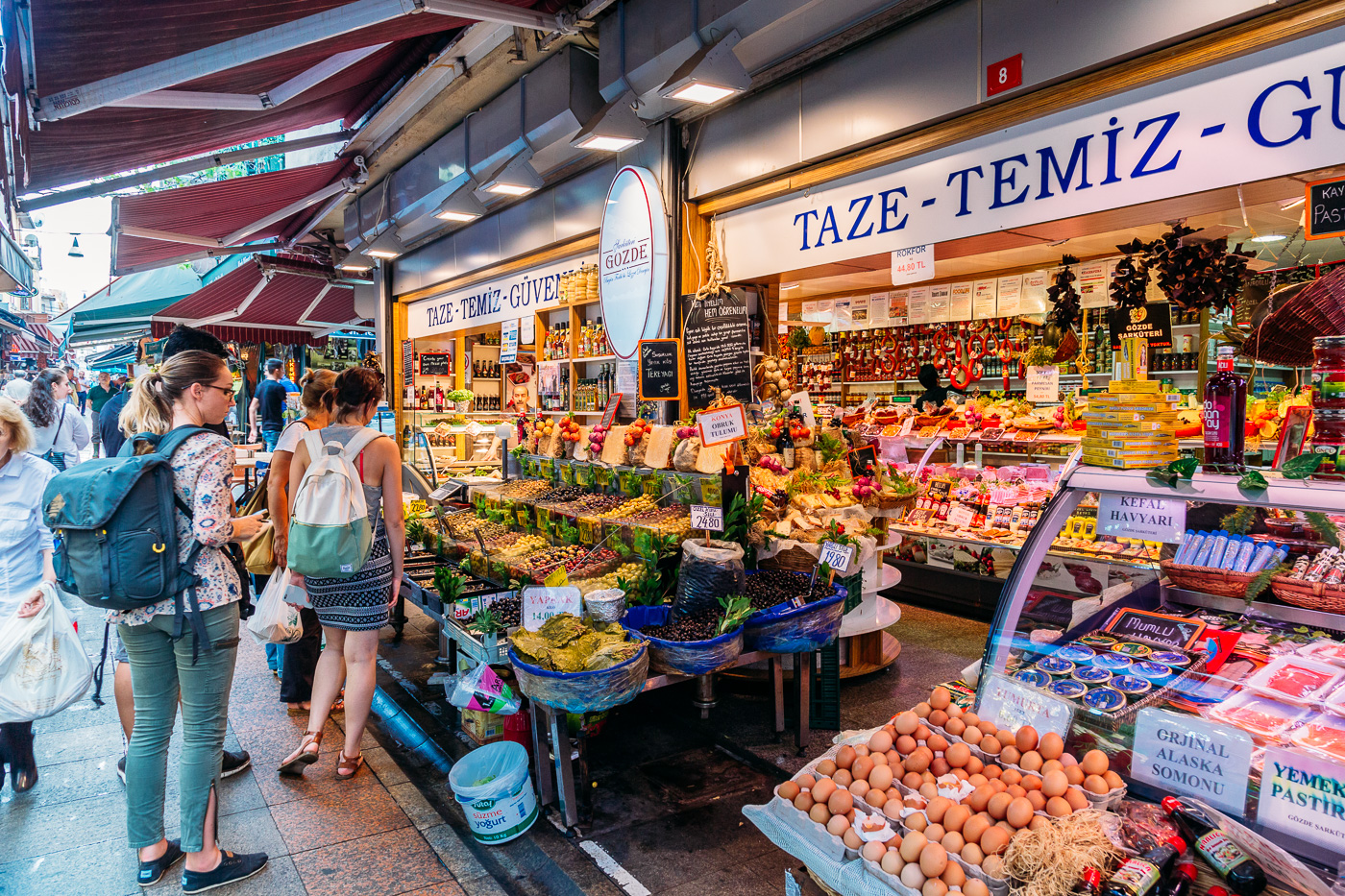 Photo boldtravel.com
As for alcohol, then everything is not so rosy, after all, we are in a Muslim country, which means youhave to be ready that a bottle of an average (and this is a high score) beer even in a supermarket costs more than 4 USD, not to mention a cafe. So, only very wealthy people can afford to drink in Istanbul, if we talk about local residents, since even for wine, we will enough money just for a bottle and a half, if we are lucky. Turkish companies organize non-alcoholic parties where you can drink tea in beautiful cups or coffee for hours, smoking a hookah. Within this format, our 10 USD is a 100% successful evening in the teahouse, and all in all, this is a good amount for atraveller, if you are prepared for spending and learn the prices in advance. The city on the Bosphorus is truly a unique place where Europe and Asia are separated by only a couple of metro stops, and a well-structured budget will allow enjoying them to the full.
Cover photo mostbeautifulthings.net