New Year celebration in Istanbul: Pomegranate instead of mayonnaise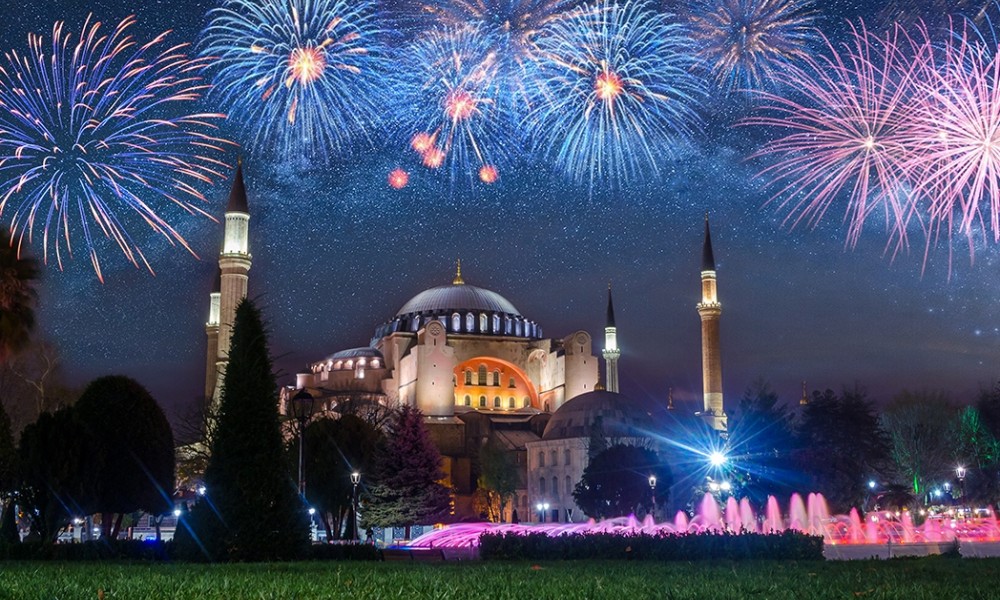 According to stereotypes, New Year's Eve in Istanbul is pure boredom since it is marked with greyness and absence of snow. OUTLOOK by experience checked whether it is true, and now we are sharing our impressions. If we say that this holiday is celebrated in Turkey the same as in Europe or North America, it would be not quite fair.
And century-old traditions or rituals are not likely to root well, since January 1 became an official day-off only in 1981. The Republic switched to the Gregorian calendar in 1926, so the older generation and inhabitants of small towns and villages still celebrate the beginning of every new year in March.
However, certain customs emerged even for such a short period of time.
Turkish cities start preparations for the New Year holidays in early December. Under influence of the cinema and television, recent years this eastern country has adopted many European traditions - from setting up the New Year tree to presenting gifts in embroidered knitted stockings with deer. Also, the Turks adorn shop windows and nearby trees with bright garlands shaping them as animals and bizarre oriental ornaments. And shelves of fruit stalls groan with piles of pomegranates! The locals associate this fruit with human heart, so to visit the loved ones on the New Year's Eve with a bunch of the fruit is not just a rule of etiquette, but also the right way to wish all the best without words and greeting cards. In addition to this bunch, they serve tea with nuts and seeds which, actually, puts a beginning to the New Year's Eve gatherings.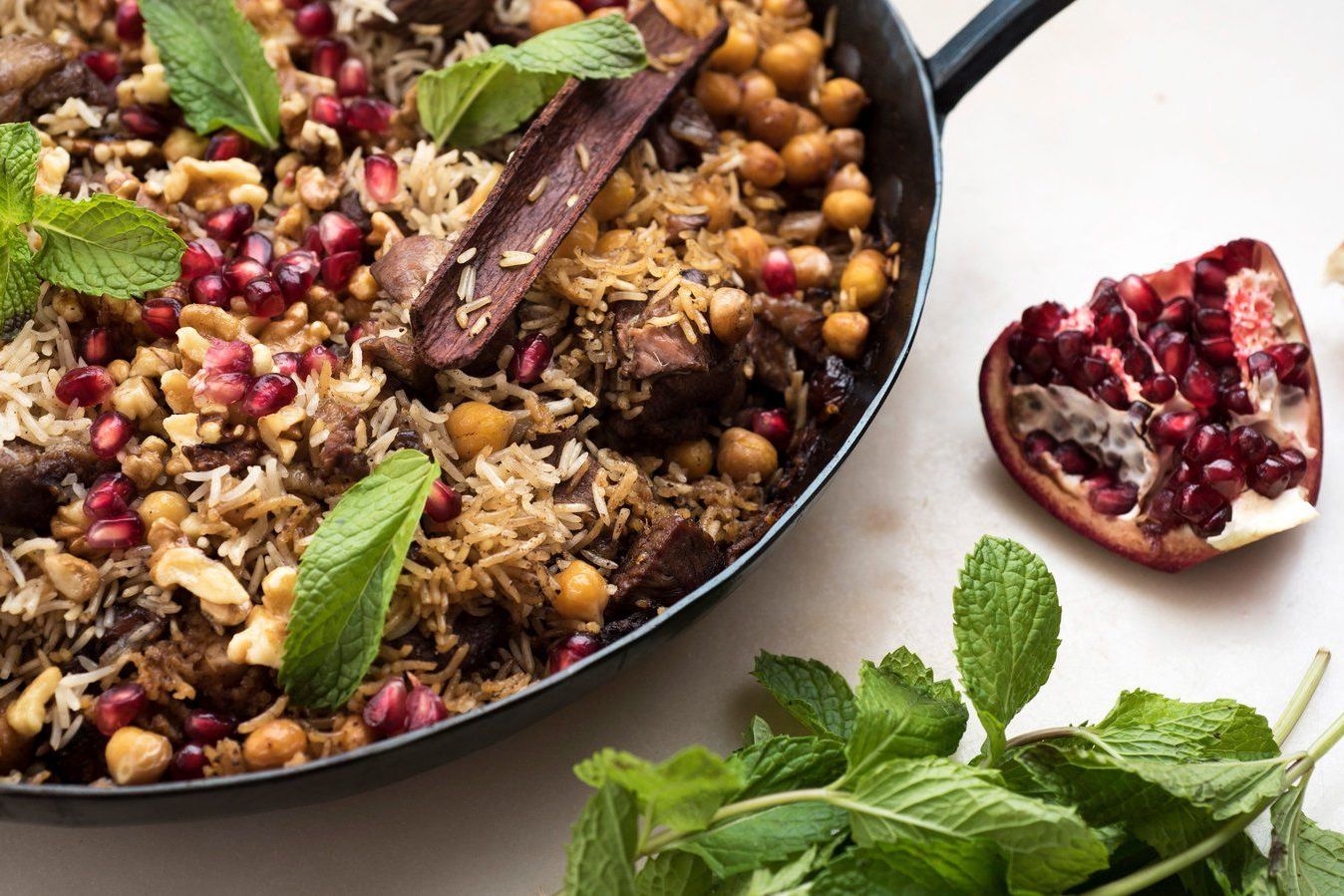 Photo pinterest.at
Istanbul residents prefer to say good bye to the old year on New Year's Eve with a large family dinner featuring a good selection of mandatory foods including: kebab cooked on the coals, kısır (wheat in mint tomato sauce), braised cabbage with lamb, imam bayaldi (eggplant with minced meat). Also, women bake great wheat scones pide - plain or sprinkled with seeds of poppy or Nigella (spice, tastes like oregano). Traditional sweet course is baklava: puff pastry with nut filling, flavoured with honey, and sometimes with drink raki. But since alcohol is still not held in high esteem among Muslims, as a beverage, many residents prefer the traditional salep based on dried roots of wild orchids.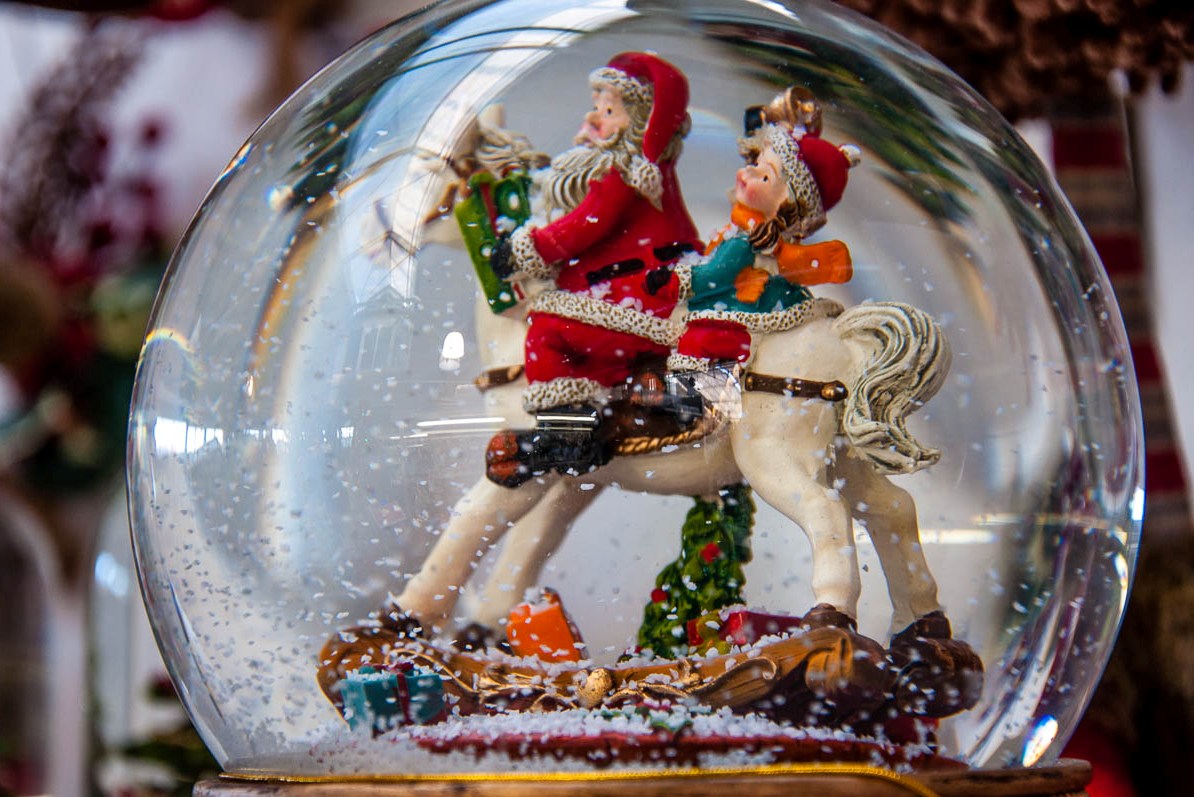 Photo pinterest.at
After such a feast it is nice to get out for a walk. Residents of Istanbul European part gather at Taksim Square and in the old quarter of Pera. Those who live in Asian part enjoy themselves in the Kadıköy district. Fireworks, concerts in the open air, smell of cinnamon and coffee, universal joy are inseparable ingredients of the holiday. The main New Year tree is usually put on the street Abdi Ipekci. In the surrounding area bars, restaurants and cafes open until the morning, there you can taste both the national cuisine and dishes from around the world.
Another mandatory attribute of the New Year's Day is Santa Claus or Nicholas, who is not stranger to the Turks. It's all connected to a single character called Noel Baba. It is believed that in ancient times its prototype for all his life served as bishop of Myra in Lycia located in modern-day Antalya. Now town of Demre stretches over the site of one of the main centres of ancient Lycia. The church keeps the sarcophagus of St. Nicholas. However, today it is almost empty: in the 11th century Italian merchants, deceiving local monks, took relics to the city of Bari.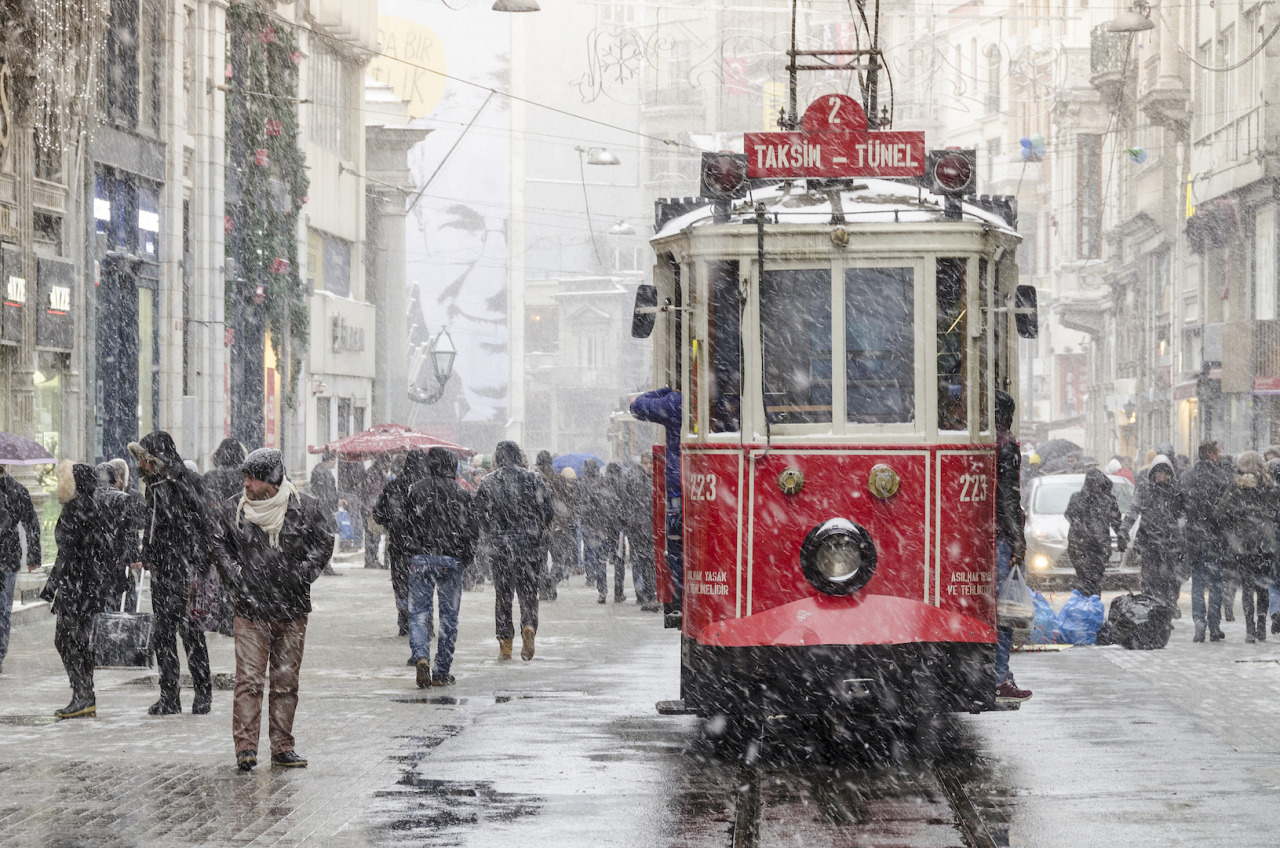 Photo farcivilian.tumblr.com
In addition to exploring the decorated streets with a million lights and garlands, you can take a night boat trip on the Bosphorus. Since this tour is designed for tourists, on ships they feel at home: mountains of the familiar snacks, rivers of champagne, and even disco with ear-friendly hits, after all, concerts in the squares with local pop stars is a dubious pleasure for foreigners.
The main tradition of Turkish holiday is National Lottery. It's like "The Irony of Fate" for the inhabitants of the former USSR, or the collective watching of "Home Alone" in the West. On New Year's Eve every adult Turk buys a lottery ticket, their quantity is limited, therefore around them begins a real buzz and there are endless queues for much-awaited papers with numbers. People who failed to make the purchase in their city, call their relatives and friends in neighbouring towns so that they got them a coveted ticket. And then, on holiday, the whole family sits near the TV hoping to get rich.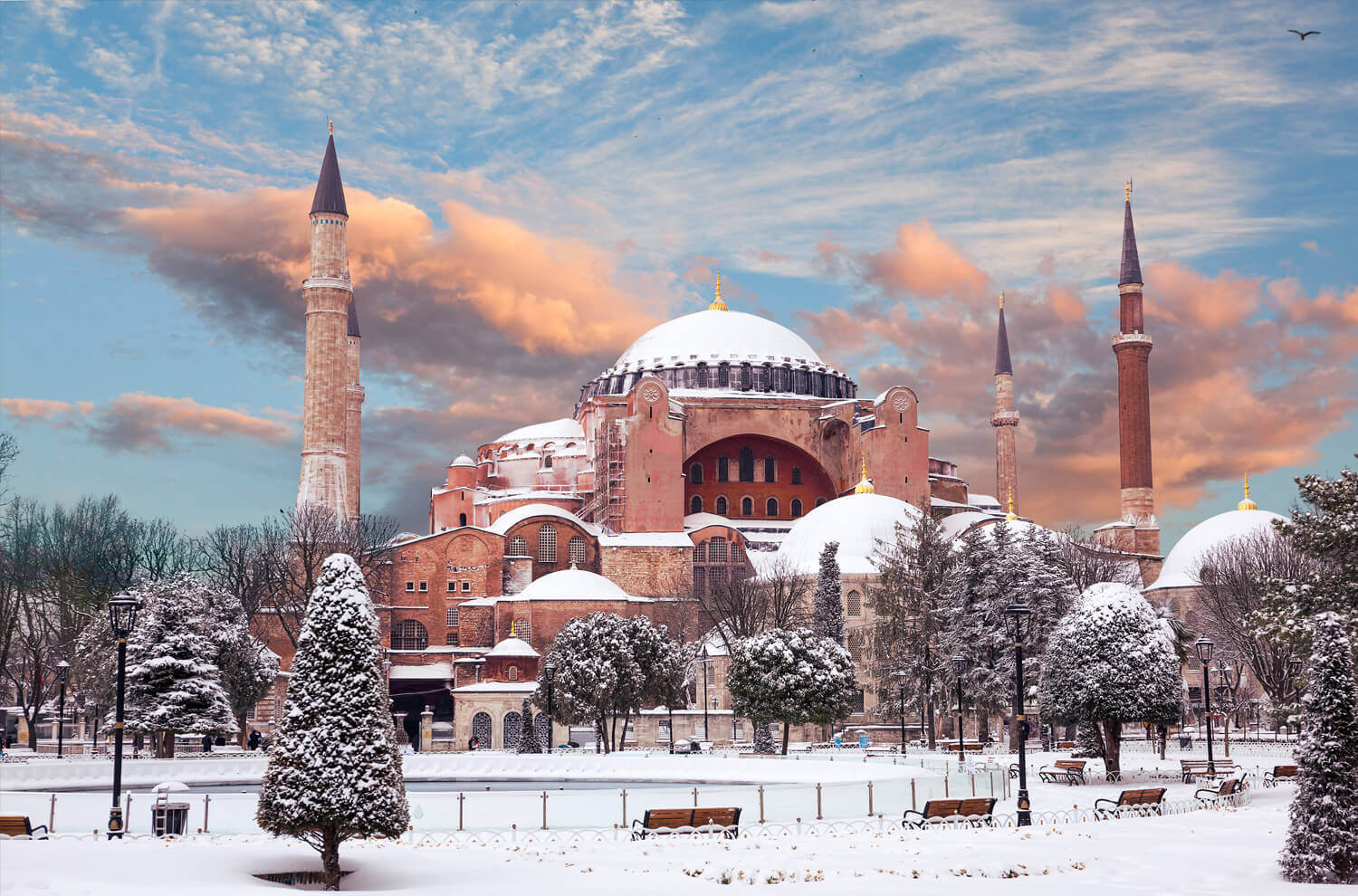 Photo newyearistanbul.net
And now about the most important thing that is snow. From time to time it falls at the festive night, to the delight of residents and guests. Although, in fairness it should be noted that nasty rain is at this time more often. Nevertheless, slush does not make Istanbul dreary because it is so decorated and festive itself that one will not particularly think about weather. To complete a set of Turkish holiday impressions, it is necessarily to take a seat on the Galata Bridge, which connects the old and new parts of the European side of Istanbul. This is the best watch spot: at precisely midnight the city will be illuminated by fireworks glittering in the sky and reflecting in water of the bay. All the audience cheers: "Mutlu Yillar!", that in Turkish is "Happy New Year!" and means that a new calendar countdown can be considered officially open!
Cover photo angeltours.eu