We were there: Ireland - cliffs, pubs and leprechaun forests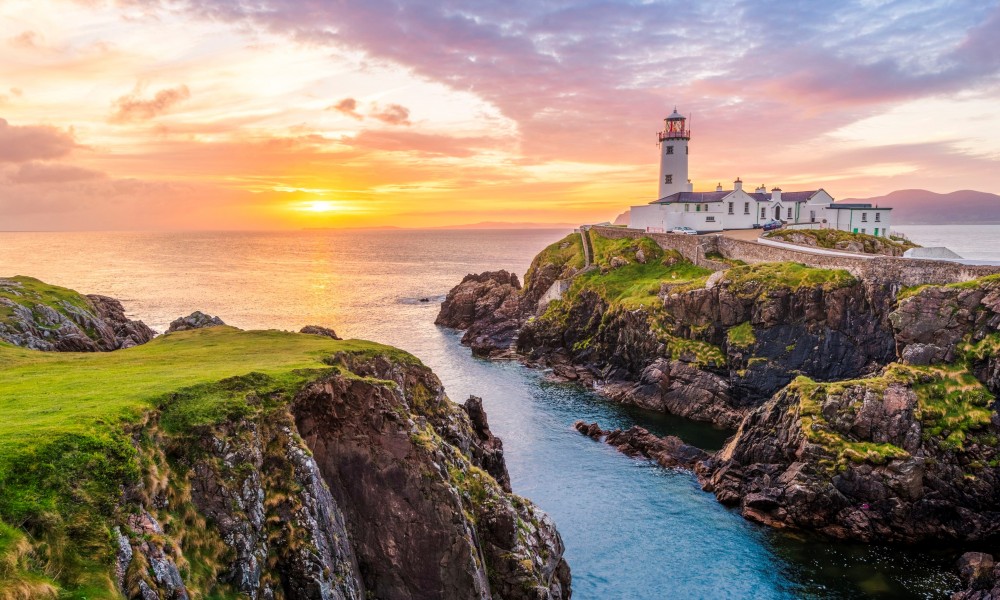 An average tourist is unlikely to fly to Ireland: the country is far, small, expensive and with a demanding visa regime. However, it is so beautiful and unique that it is certainly worth visiting. Kirill Tymchenko, TV editor, shared with OUTLOOK his impressions of an exclusive Irish trip.
Ireland is one-of-a-kind: very beautiful, good-natured, authentic and very expensive compared to the rest of Europe. All people are very simple, open and ... redheaded. This nation, which had fought for independence for 600 years and gained it quite recently, was able to preserve its authenticity in a unique way. In Ireland, they speak specific Irish language, which is not at all like English. It is closer to Celtic or Scandinavian languages. In general, the local way of life is an optimistic perspective stability.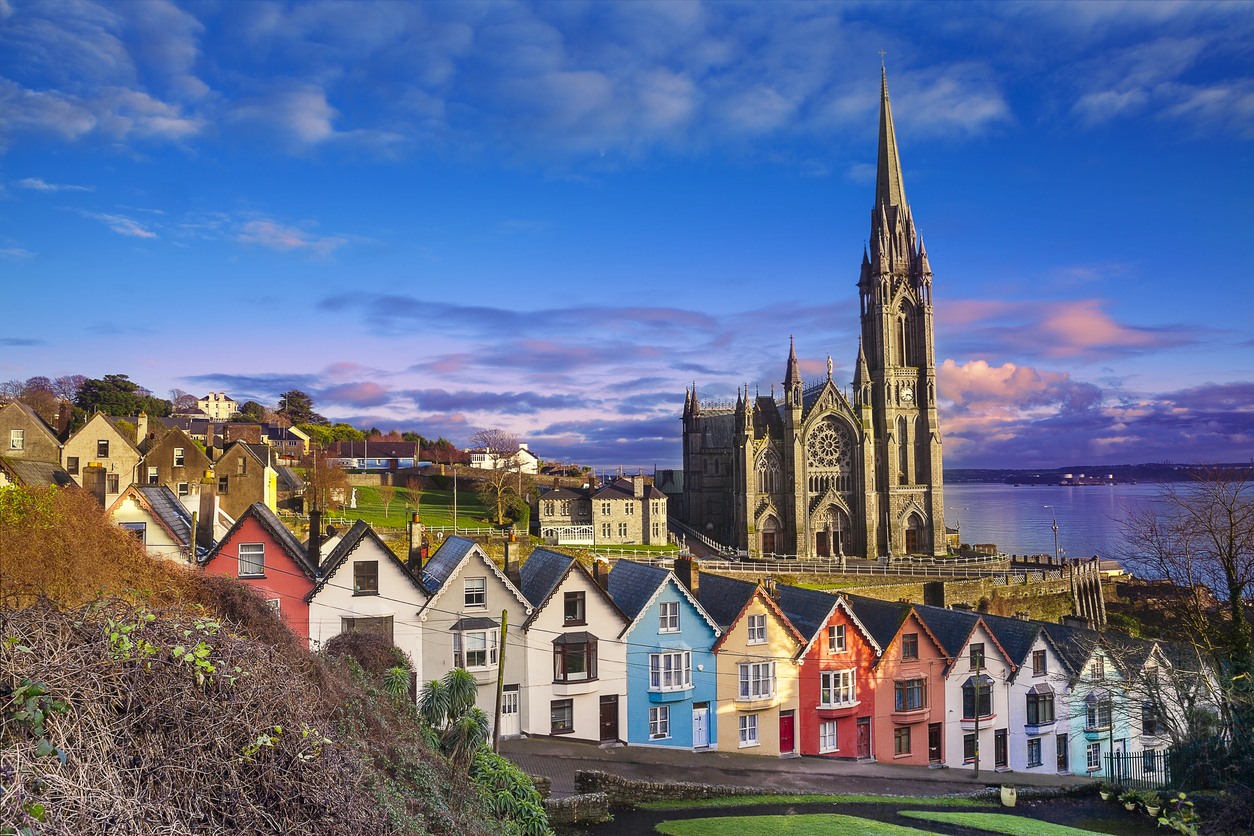 Photo royalcaribbean.com

Only 13 days a year there is a good sunny weather, the rest of days are rainy and dull. We were lucky: we caught one nice day. Good weather is impossible to foresee: these are statistics for good luck.
With a group of friends, we stayed in Dublin. Because of economic considerations, we stayed not in the centre, but rented apartments in an area similar to the industrial Darnitsa district of Kyiv. This local industrial zone is called Sandyford, it is much cheaper than in the centre. Only 40 euros per day per person for a two-bedroom apartment, where four of us accommodated. This is minimum rate for rental housing in Dublin.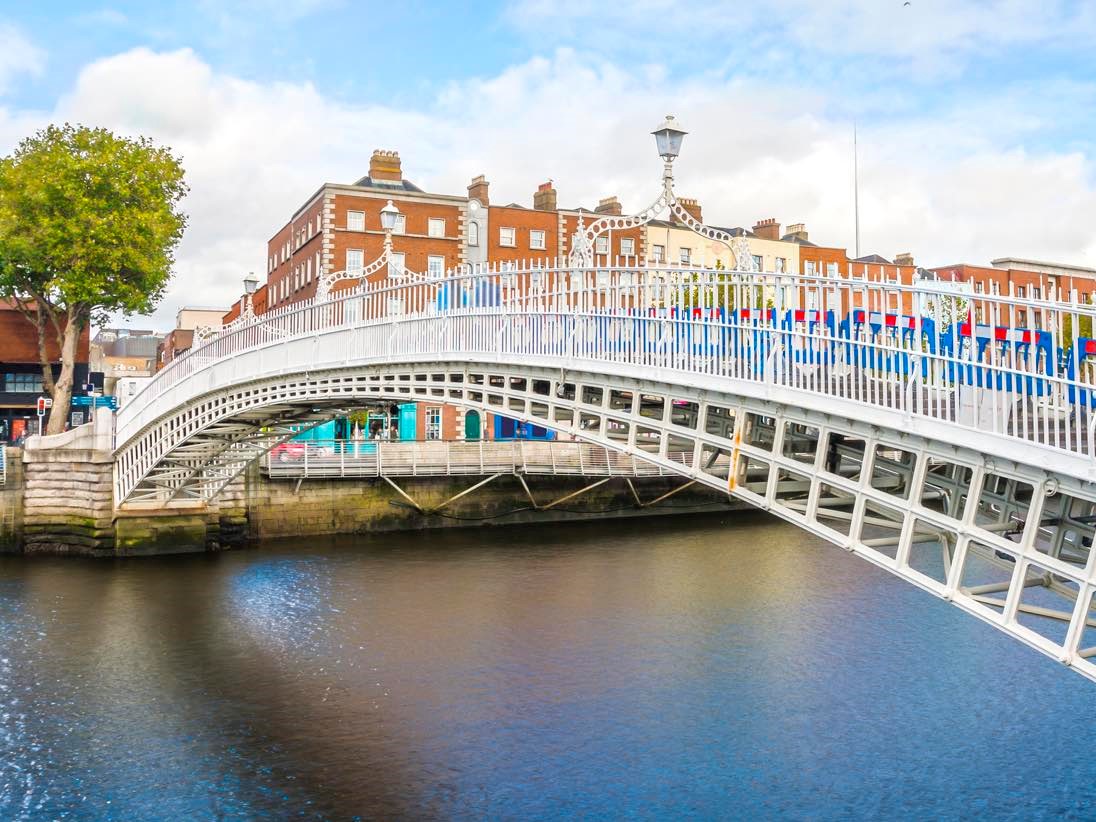 Photo worldtravelguide.net
We booked a car in advance. It was Opel Astra with manual gear - 3 thousand hryvnia for 5 days plus petrol. For Ireland, this is rather cheap, because it turns out to be even cheaper than traveling in public transport all these days. Nevertheless, this was another challenge! We cut down expenses, because the car with automatic gear cost 6 thousand hryvnia. There is left-hand traffic, so driving with automatic gear, and steering wheel on the right side is very hard. Still, we drove 300 kilometres across Ireland to visit the most popular tourist destination Moher.
In my opinion, the only distinctive city is Dublin. After all, the country is small, and urbanism is not its main feature. The capital is beautiful... Friendly people, unique architecture, atmosphere of calm and a cosy province, despite the fact that weather changes every 20 minutes.
Of the main attractions, the most impressive were the Cliffs of Moher - the extreme western point of Ireland, a cape in the west of the country. To get there you need to go 280 kilometres from Dublin.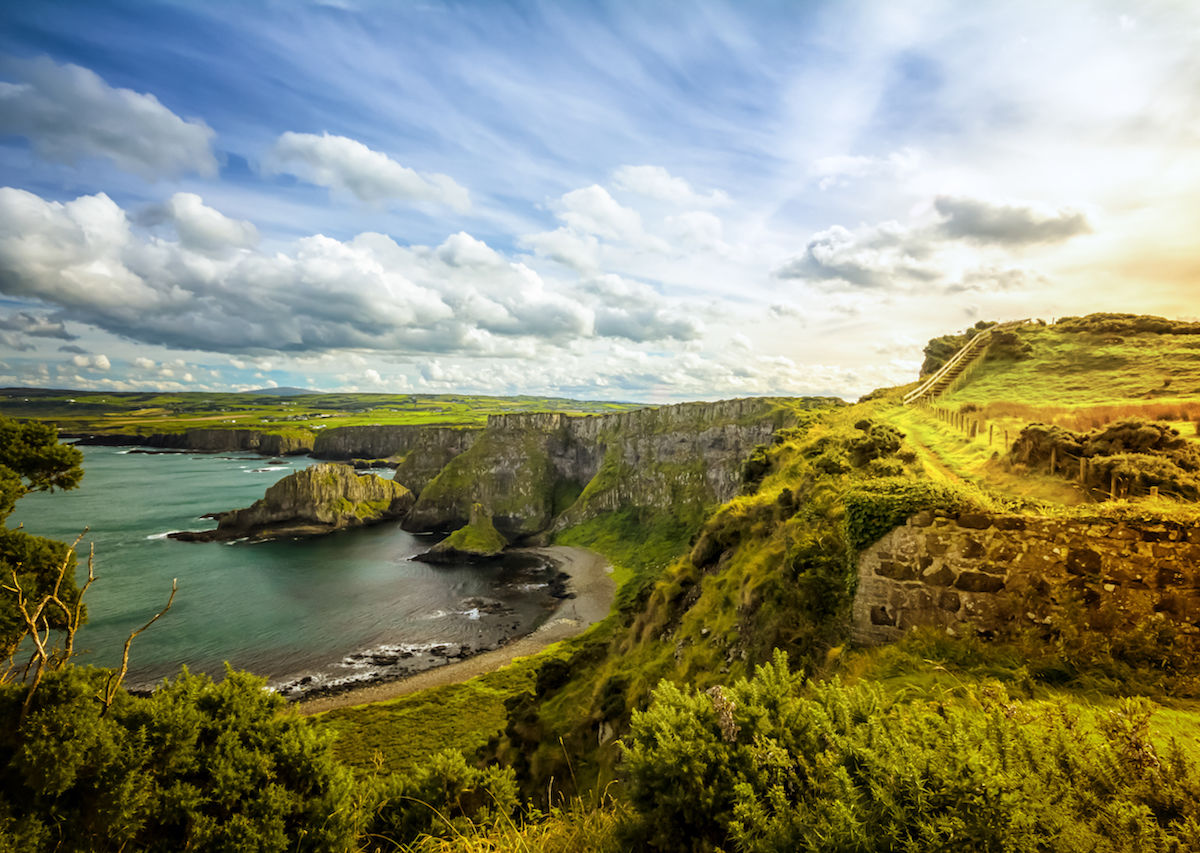 Photo matadornetwork.com
These cliffs are up to 200 meters high, waves of a storming ocean beat against the rocks, and they are said to be the most popular place for suicides in Europe, and a platform for various movies like Harry Potter, The Lord of the Rings, etc. This destination is a stunner. Though I got there on the second day, and there were three more days ahead, I already considered my journey complete.
Another thing I was fascinated by was Irish forests. On the way to the cliffs, we stopped near the forest and headed inside to look for the gold of leprechauns. I never thought that I would be delighted by simple moss. However, it happened: this is a real emerald glowing carpet you step on softly, then you feel lured into this fairy forest. Remember to stop in time.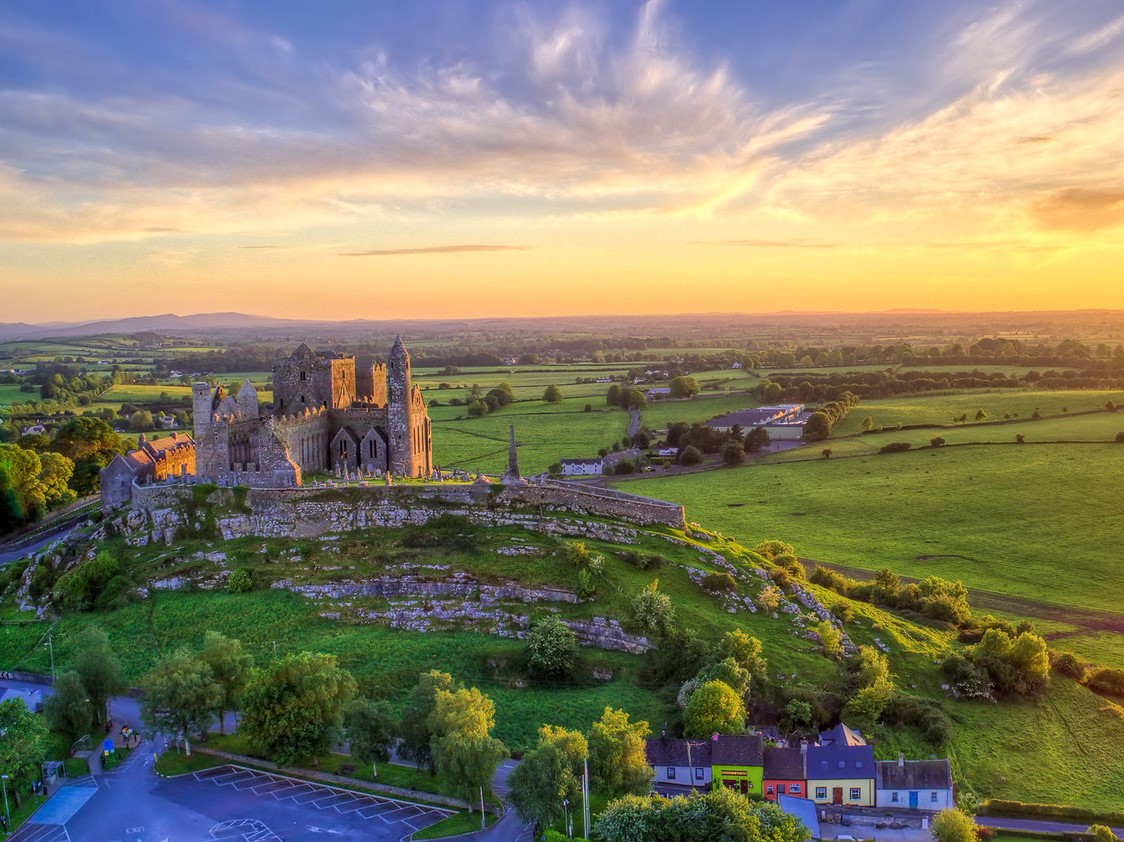 Photo onepassionministries.org
If you hope for the greatness of the national cuisine in Ireland, then you can be very disappointed. After we were denied in some super-restaurant for tourists because all the tables had been booked a few weeks in advance, we went down to the first authentic basement. In terms of the national cuisine, they have beer and whiskey. That is all. From the three dishes in the menu, there are lasagne and chicken Kiev (surprisingly, it is a very popular dish there). So, no need to look for national cuisine - it almost does not exist.
Read also: Brand history: Baileys
Ireland is famous for its alcohol and pub culture. To experience this to the fullest, you need to visit one of the two main national holidays. For St. Patrick's Day go immediately to Temple Bar. This is an entire neighbourhood of pubs, connected by narrow passages. In such a maze, you can easily and gladly get lost. The atmosphere is incredible, everyone treats each other and hanging out regardless of age. The parade on St. Patrick's Day was good, interesting and sometimes incomprehensible.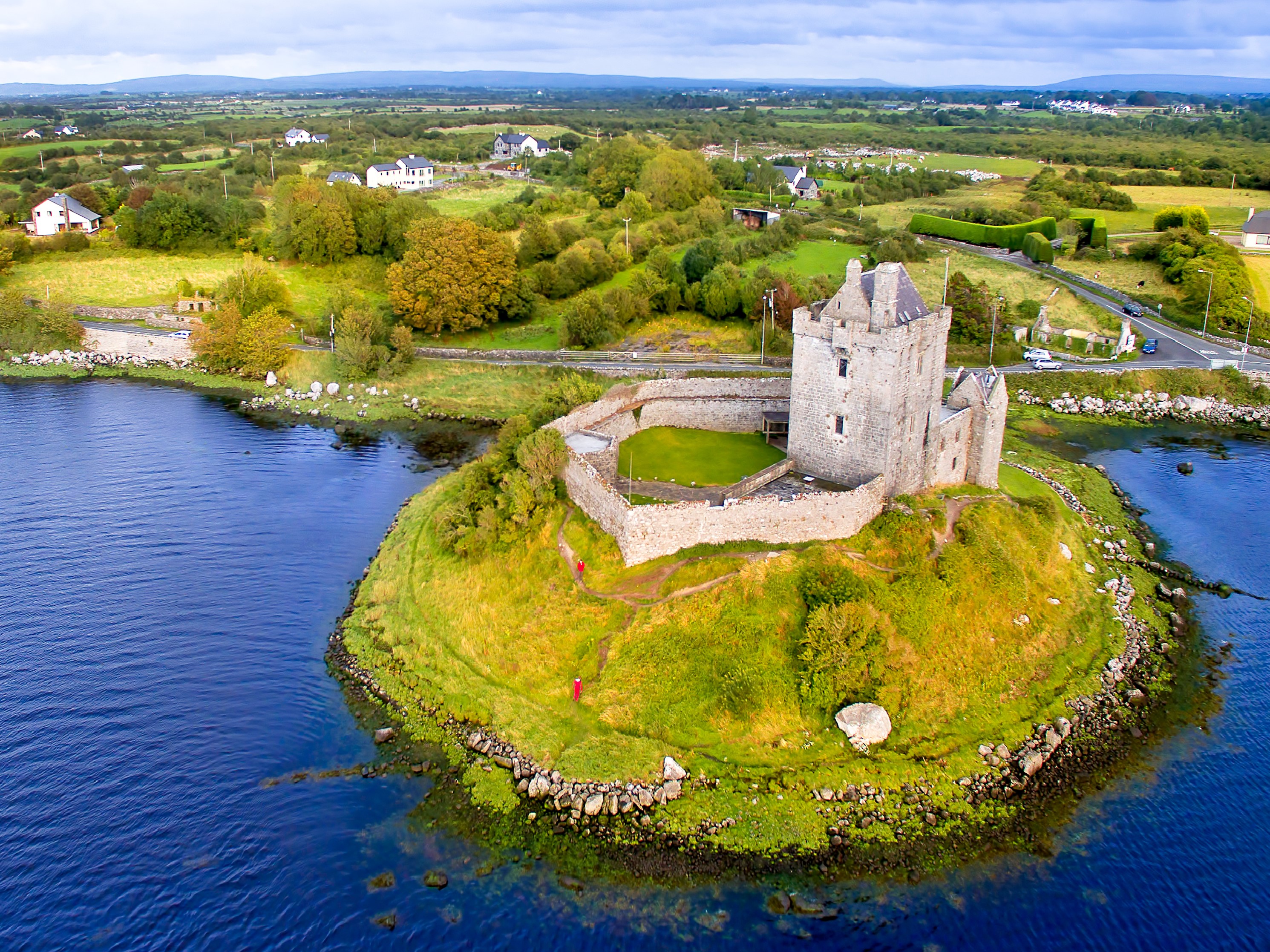 Photo studyabroad.state.gov
It is enough to smile to local people - they are friendly, always ready to help and guide you. Well, you will definitely want to visit this country once again, bear it in mind.
Cover photo tripsavvy.com