Touristic Club "Introducing Israel" Holds a Meeting of Friends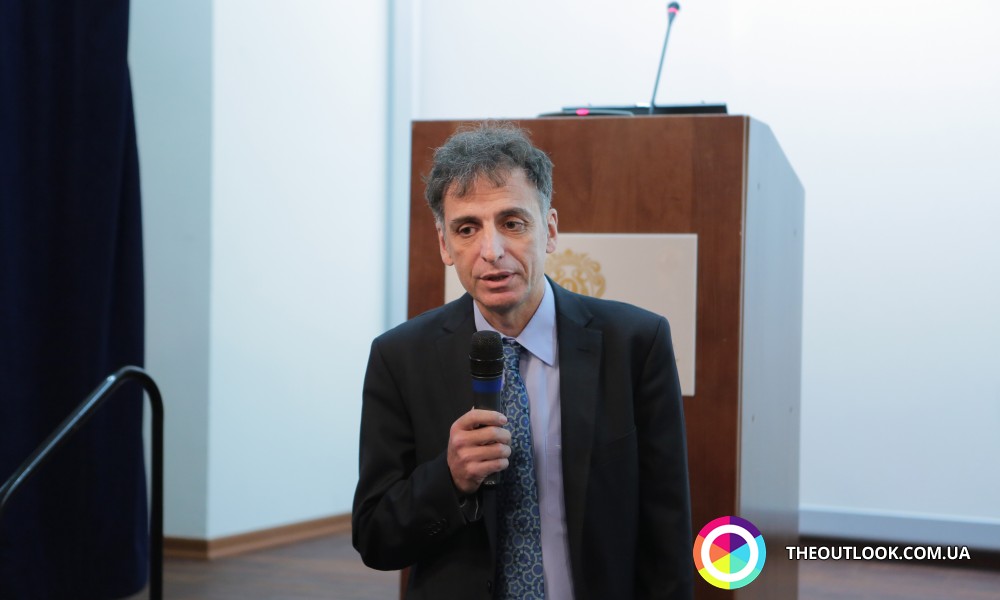 Meeting of "Introducing Israel" touristic club was held in Kyiv with support of Embassy of the State of Israel and representation of Israel Ministry of Tourism.
The event was participated by Ambassador Extraordinary and Plenipotentiary of Israel to Ukraine Eliav Belotserkovsky, Tourism Attaché of the Embassy of Israel Larisa Samoylovic, representatives of Israel Ministry of Tourism, tour operators in the field, journalists and friends of Israel.
The evening was dedicated to quinquennium of visa waiver between Israel and Ukraine and 25th anniversary of diplomatic relations between our countries; also solemn opening of friends' club "Introducing Israel" took place.
"In relations between states relations between governments are considered relevant. In case of Ukraine and Israel a more important factor is in force – relationships between people, Ambassador of the Sate of Israel to Ukraine, Mr. Eliav Belotserkovsky said in his salutary speech. – Every year about 120-130 tourists from Ukraine come to Israel. Ukrainians rank 6th in incoming tourism rating."
Tourism Attaché of the Embassy of the state of Israel in Ukraine Larisa Samoylovic told about marketing policy of the country in the sphere of tourism promotion. It includes work with tour operators, participation in exhibitions and expansion of destination map of airlines.
"46% of tourists from Ukraine come to spend holidays or improve health at the Dead Sea, Ms. Samoylovic notes. – Statistics shows significant interest in both pilgrimage and sightseeing tourism. Jerusalem, Tel Aviv, Haifa and Netanya are among top-5 of most visited cities. Average age of tourists ranges from 25 to 44 years. But I would like to remind that niche tourism is developed in Israel, too: vine, gastronomic, "green" and event-related one. New generation of tourists comes to demand new experience and impressions. Israel can satisfy it through and through. Touristic calendar of the country is full of global-scale events. On March 18 the famous Jerusalem Marathon will take place. It will be followed by "Sounds of the Old City" festival, Jerusalem Light Festival and many other events."
Touristic club "Introducing Israel" prepares a series of interesting events. "We are glad to communicate and are open to new ideas. We hope that our initiative will resound in hearts of friends of Israel and will bring good results", says Anna Serokurova, representative of Israel Ministry of Tourism in Ukraine.
Unofficial part of "Introducing Israel" went in a friendly atmosphere. There were contests, quizzes and prize drawing. And pleasant communication.