The Ambassador of Sweden Martin Hagstriom invited Ukrainians and diplomats to celebrate the Day of Saint Lucia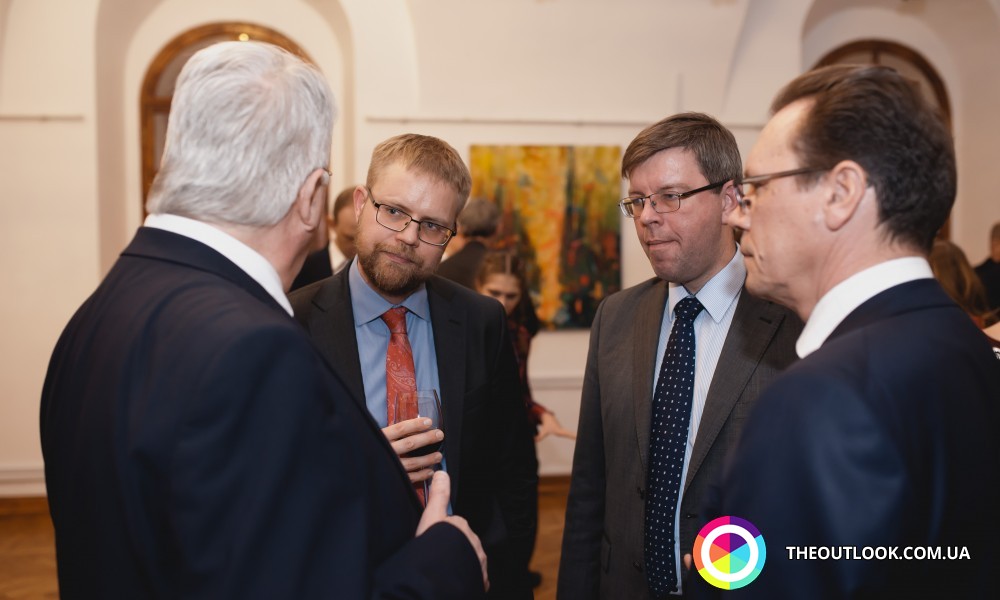 One of the most ancient and cultural traditions in Sweden is the praising of Saint Lucia. The guests of official diplomatic service in the capital of Ukraine were able to join the customs accompanied the 13-th of December.
The national reservation 'Sophia Kyivska' met visitors with the unusual light. In the lights of projectors there was a shining of beauty of Swiss nature, the most popular travel objects, and important historical monuments of the Kingdom.
The presence of illumination, candles, and light bulbs is not accident this day as they are the main symbols of the holiday. Everything aforementioned is followed by the stated story. It is considered that name of the holiday is connected with the martyress Saint Lucia blinded and murdered for belief in Christ. However, there is a legend that some Lucia used to live in the Middle Ages being a wife of Swiss fisherman. Once her husband came to sea, but storm started. The evil spirit walking along the Earth this night drowned out the lighthouse, and then Lucia went to the high mountain with the torch to enlighten the road to the mooring for her beloved man. The devildom became anxious, and they harassed this girl and cut her head. Nevertheless, even after her death her ghost was staying at the rock with the torch.
Nowadays in the kingdom there is a ceremony of election and 'crowning of Lucia' who is attained in white dress and wear the wreath from lighting candles. The outfit of the lucky girl is symbolical as white dress means innocence and purity, red belt which kilts this dress symbolizes sacrificial death, wreath is intended to show halo, the symbol of sacred nature, while enlightened candles embody light.
The Day of Saint Lucia is impossible without saffron cakes with raisins having a form of figure eight with spiral ends. The embassy prepared them for the taste of guests. So as to experience Swiss atmosphere of this day fully, they offered gluehwein as the companion for the buns.
Aimed to spend this evening in a pleasant company and express their respect to the Ambassador Extraordinary and Plenipotentiary of Sweden to Ukraine Martin Hagstriom and Tanya Smirnova the colleagues on diplomatic service came such as heads of missions of Republic of South Africa, Belgium, Georgia, Finland, Lithuania, Romania, Japan, Netherlands, the chief executives of the Council of Europe, United Nations, representatives of social and political circles, and mass media.
You can look at our photo reportage how the reception was going: