Houses that they build…Unusual houses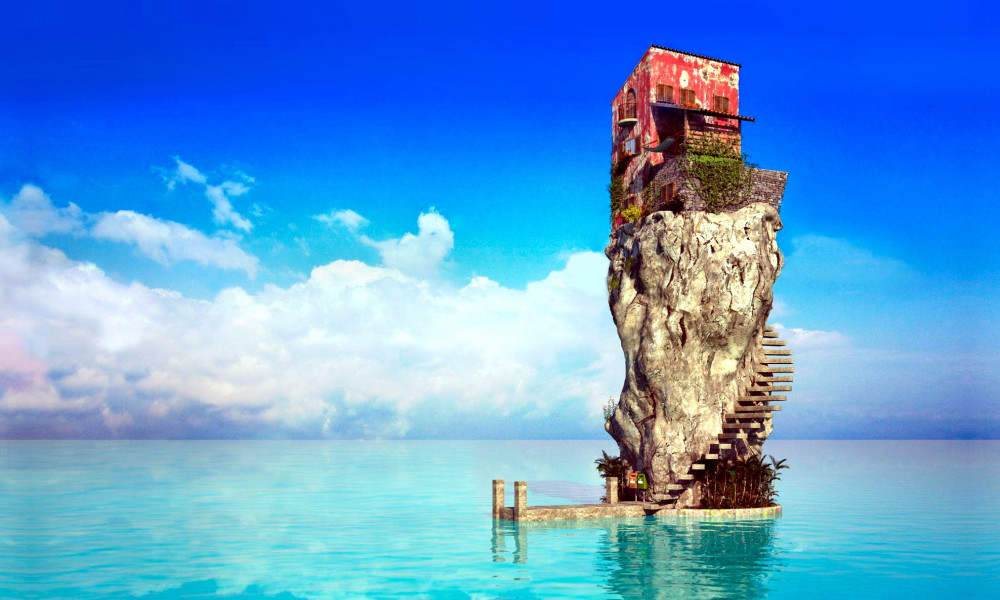 Treehouses, dug-outs and secret shelters – all the things we used to build when children. Unfortunately, as we grow older, fantasy fades and most of us now live in uncomfortable grey "boxes". However, there are people who have created dwellings of their dreams by themselves.
Thus, for instance, Austrian architect and car-lover Markus Voglreiter erected an unusual house in the centre of Salzburg. Having gained permission from local authorities, he turned a standard two-storeyed lodging into a true designer miracle. Neighbors got accustomed to such a distinctive although in the first place Markus's ideas used to call surprise among right-minded burghers.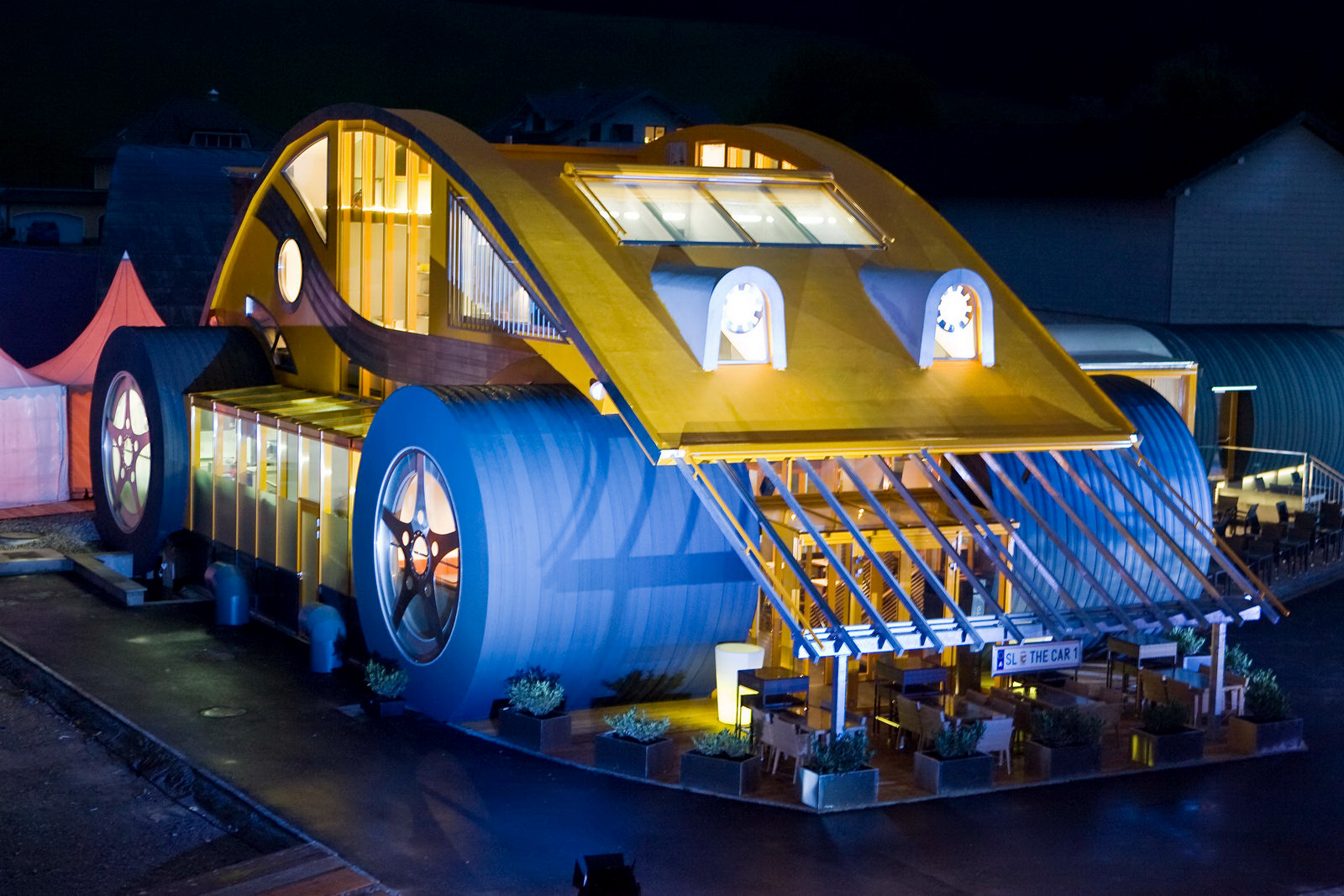 Photo carscoops.com
Citizens of Texas, Kate, Dan and Havel, on the other hand, insist that their erection is created for the benefit of others alone because thank to the hole in the house one can get to a parallel street even if they have to crawl to do so. The project got a name "After Explosion|".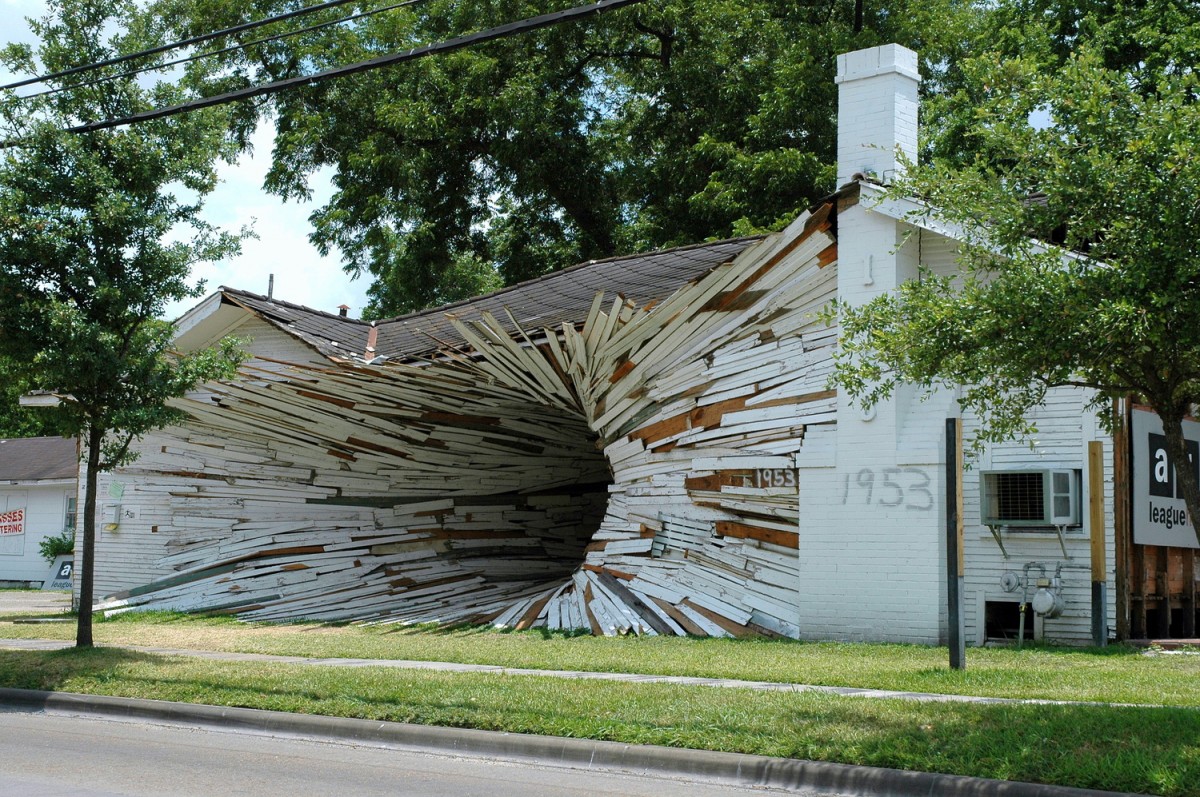 Photo tumblr.com
It is common knowledge that in China there live more people than in the United States therefore not every one has a place of one's own. But they are right to say: this boosts artwork. Local architect Dai Haifei, who, by the way, doesn't have money himself to rent an apartment or even a room, found a way out not just for him but also for his companions in misfortune. Using sack bags with wood shredding and bamboo the guy created eco-friendly and movable dwelling worth 100 dollars. And although temperature there isn't much higher than on the outside, one can tide over warm months in it.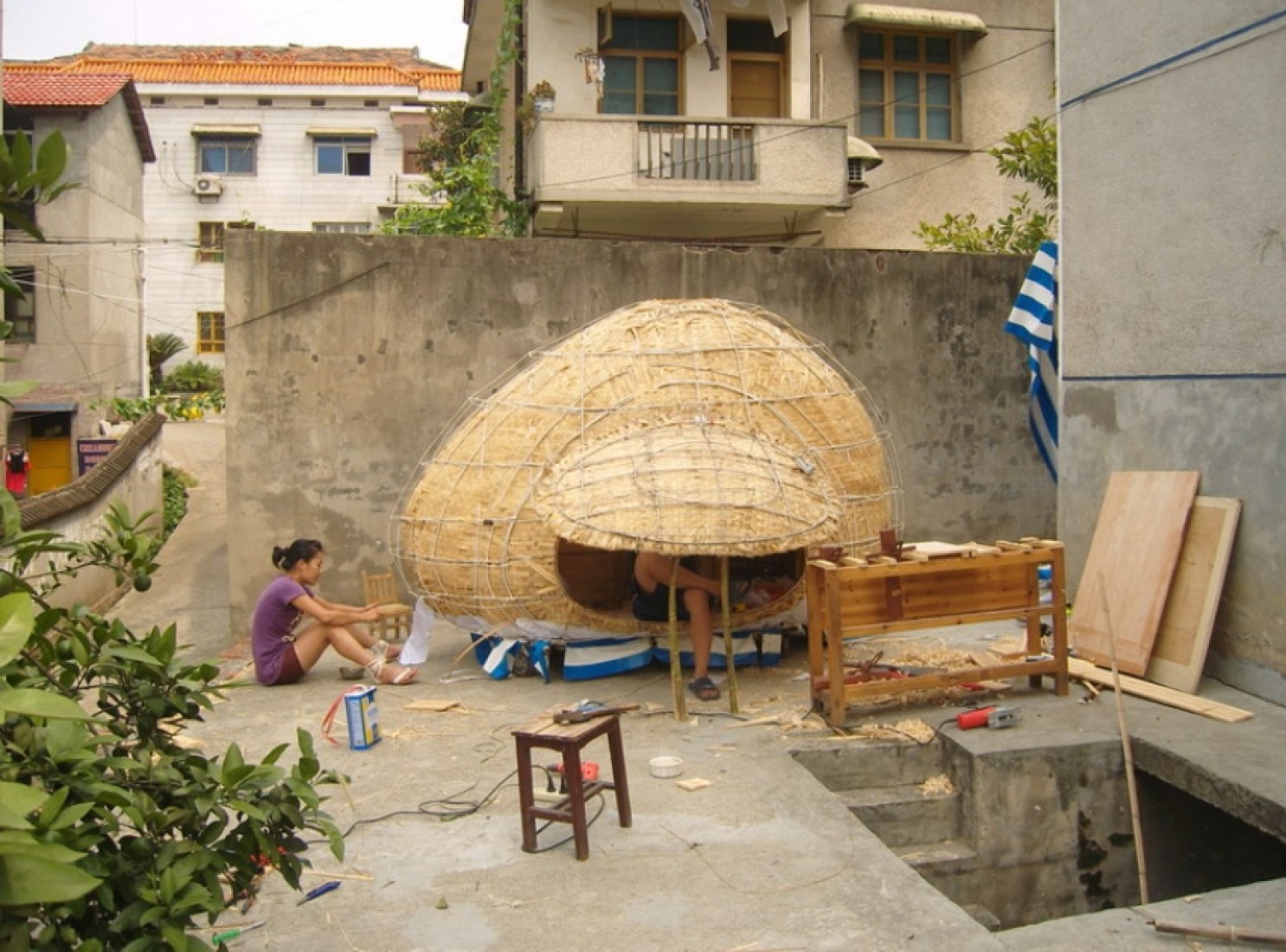 Photo metalocus.es
Serbian construction men who built a home on the river Drina have no problems with legal norms. A dwelling created over 40 years ago by fishermen friends today attracts tourists from all over Europe. It started with several planks on a stone to sunbath comfortably. By the way, water destroyed the construction a couple of times but inhabitants of a nearby village altogether helped restore it.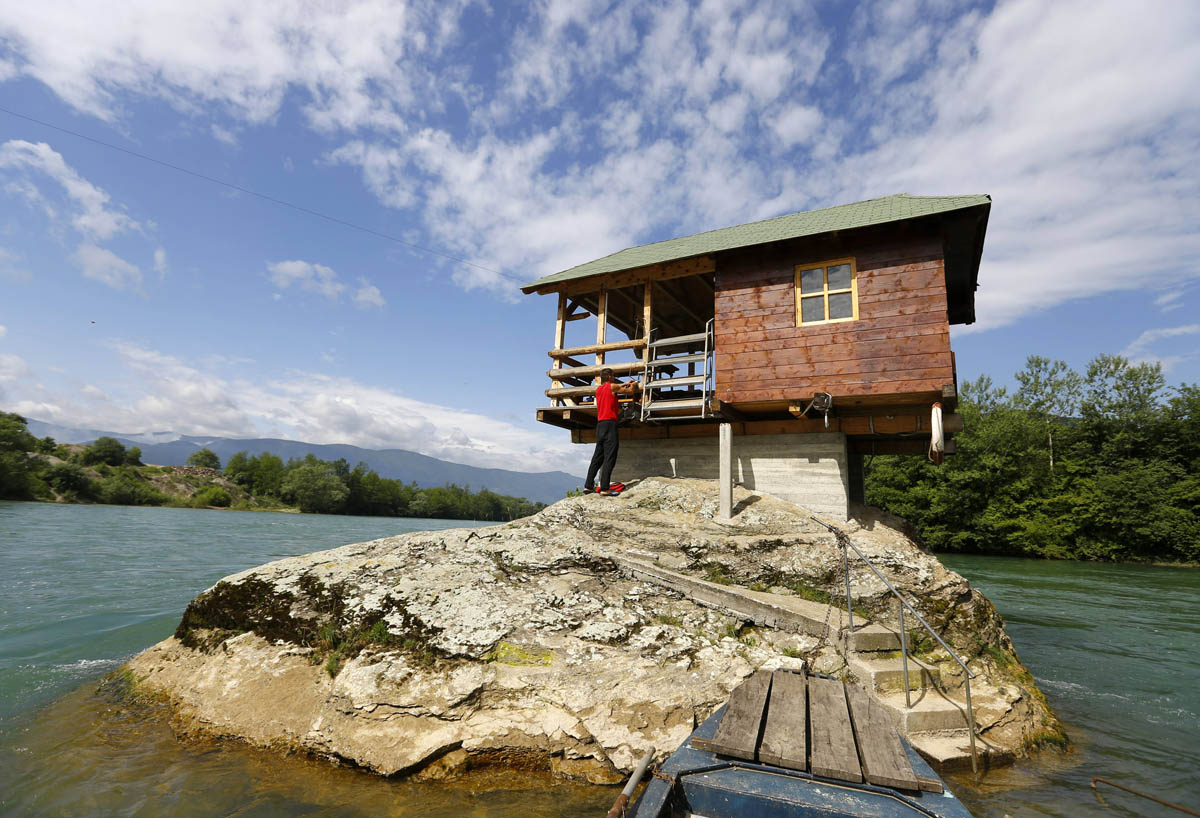 Фото eco-turizm.net
Canadian Tom and Rose Chudleigh made child dream of many people come true by building solid and comfortable places to crash on trees. First model called Eva caught so much fancy of friends and passers-by that the couple decided to crank it out. Now they produce several kinds of "mansions" where three people can live. Treehouses are equipped with bathroom fixtures and home appliance and they make up a hotel complex nearby Vancouver.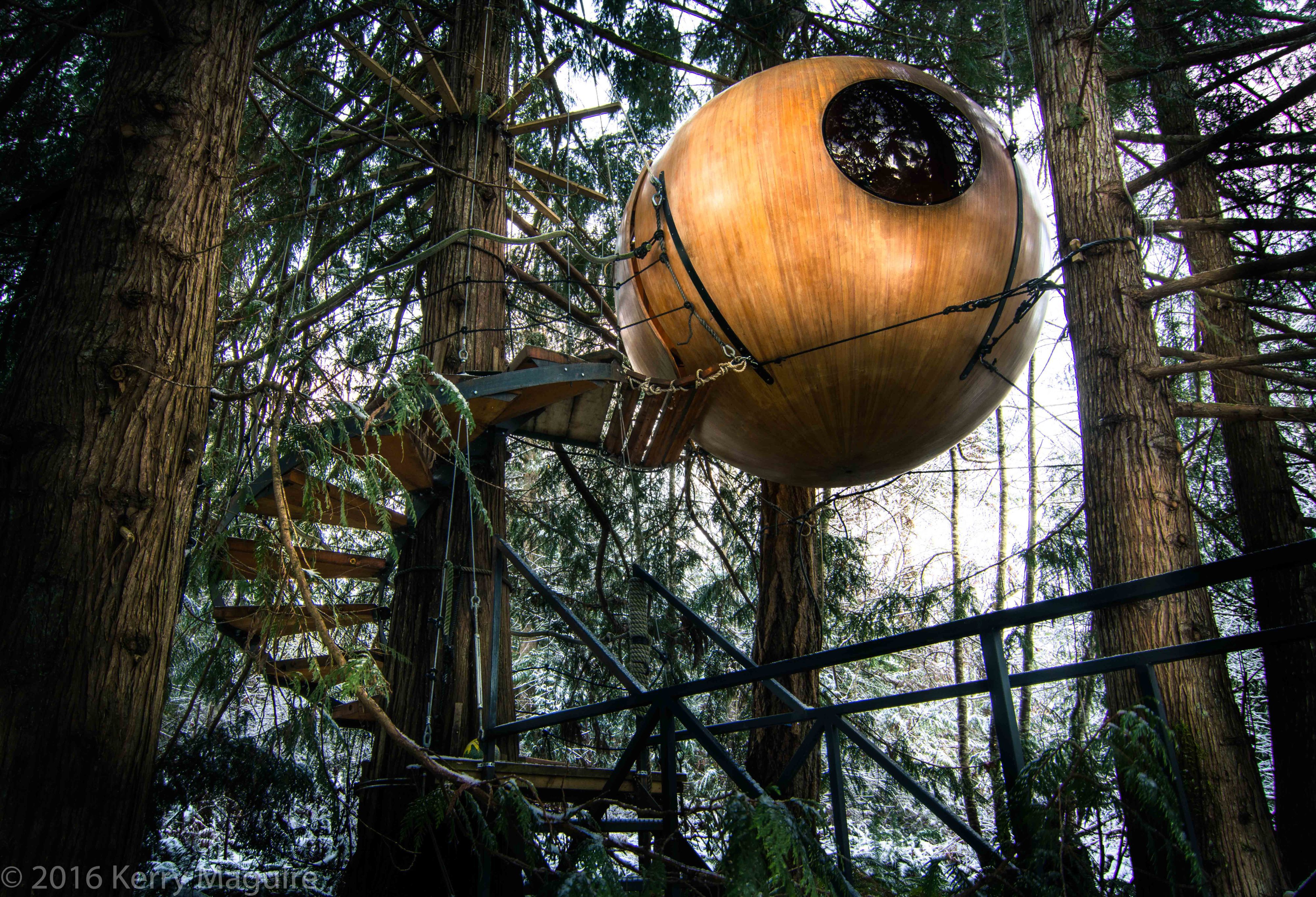 Photo housebeautiful.com
But not just trees become material at hand. In 1973 citizens of Portuguese town of Fafe built an amazing house in between two rocks. This erection is almost like it comes from an animation film about prehistoric family of Flintstones. When the retreat gained popularity, numerous tourists began coming to it and this made its owners move. Today "rocky sandwich" is vacant.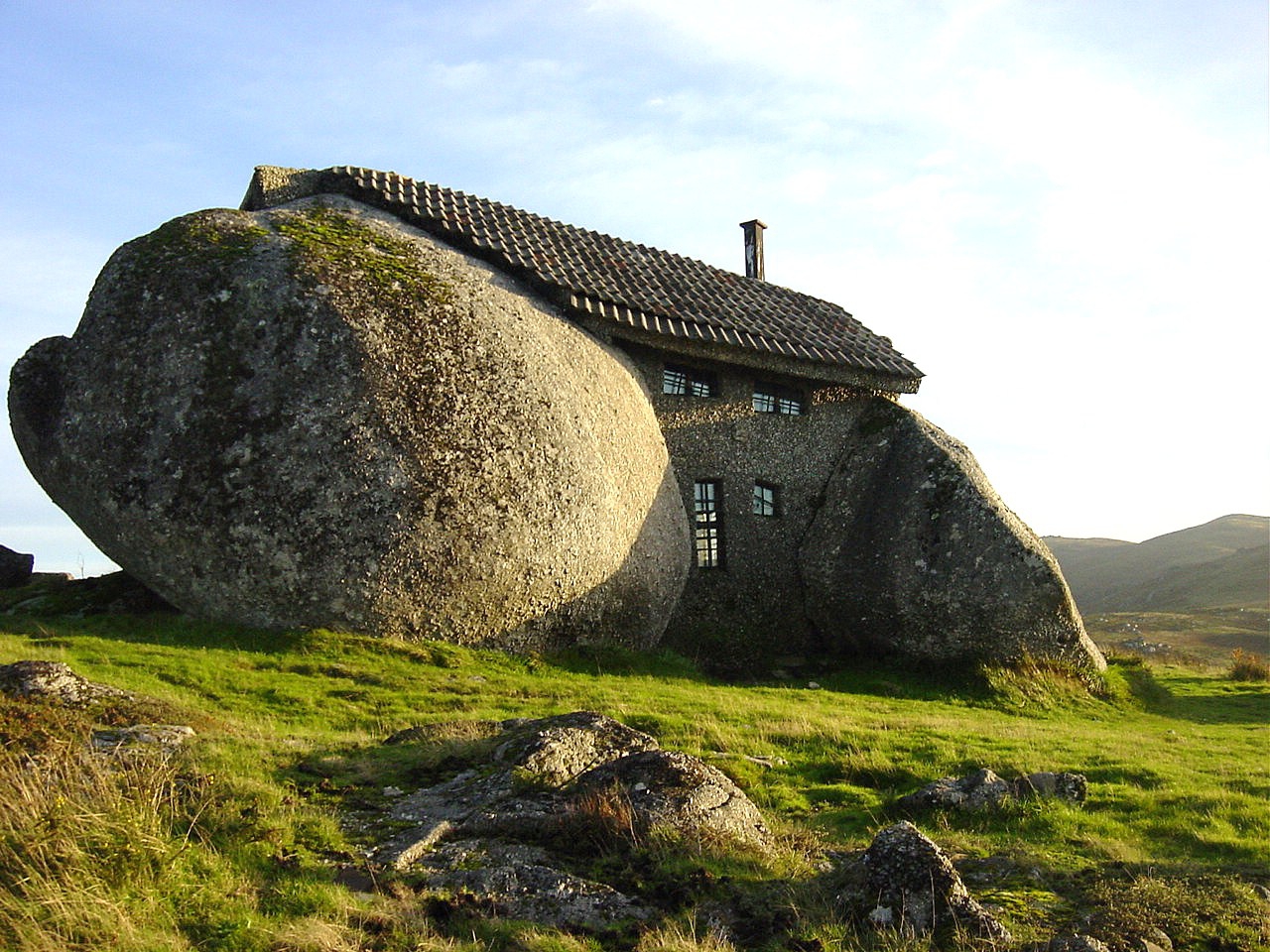 Photo wordpress.com
On the other side of Europe, in Sweden, there is another off-beat residence that, on the contrary, lives full life. Local designer called Torsten came up with it. Construction that resembles a herring isn't as incapacious as it may seem at the first glance. According to the architect, it easily accommodates not just his family but also frequent guests. Not insignificantly, the dwelling is solid and environment-friendly and it also occupies tiny territory of 0.1 cubic meters.
Photo archello.com
May be, this examples will spur you to the idea that it isn't necessary to settle down in a feeble bearing-wall construction with non-friendly planning. As we can see, without large-scale expenditures it is possible to create a unique and comfortable dwelling. You only have to wish for it.
Cover photo szftlgs.com