Instead of Rome and Athens: The newest cities of the planet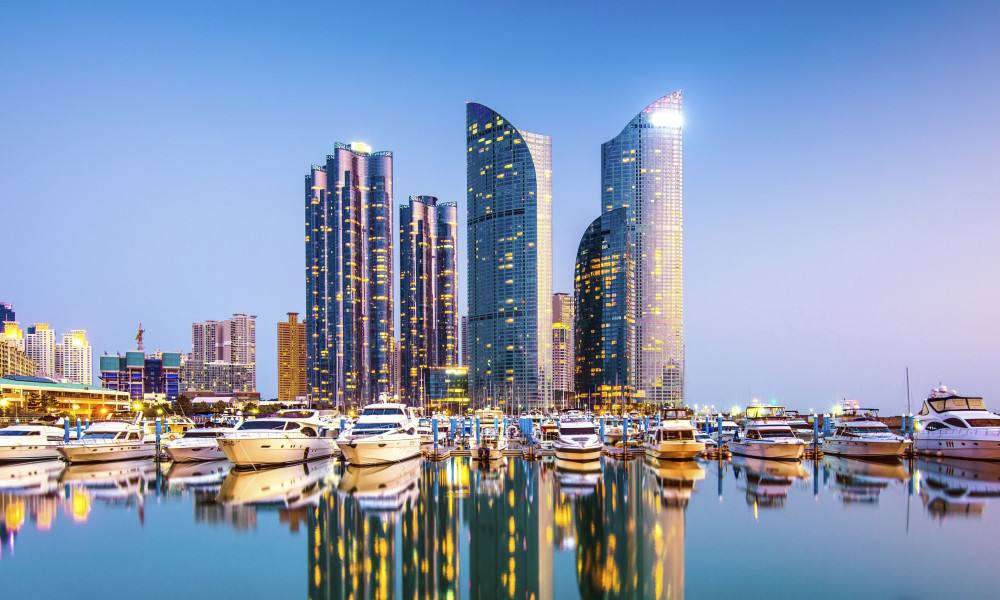 Ancient cities with their monuments, architecture, traditions and atmosphere are a desired destination for tourists, since visiting them one can learn and understand a country and its inhabitants. However, there are travellers who are fans of urbanism and modern urban planning. To delight them we prepared this article devoted to the newest cities that have sprung up recently around the world.
Yet, we believe that it is still interesting for fans of centuries-old hot spots.
We would like to start with a note: our selection does not include unfinished tomorrow's cities, or so-called "corporate cities", most of which are now being built in the Middle East or Asia, because at the moment they are almost uninhabited. Also, we did not consider cases where a new city was formed by the merger of several cities, or when a settlement or village gains city status, since such events take place around the world every day. We focused only on young cities in terms of the date of foundation, where people actually live and work, and there is a handful of them.
Capital manners
Myanmar is the country of amazing traditions and superstitions, including the habit of transferring their own capital cities. Latest logistical move took place in 2005, when on the 11th November, 1100 military trucks and 11 battalions transported property of 11 ministries to the new city, called Naypyidaw. Following the official part, reportedly on the advice of an astrologer, the opulent new city got massively populated by inhabitants of the country. One of the fastest growing cities in Asia, Naypyidaw is an outstanding blend of ancient and modern: both skyscrapers and shopping malls, and semi-antique temples and pagodas. Some urbanists called new capital a showcase, because here everything is glittering and shining being brand-new. However, built from scratch only a decade ago, the city has grown to thriving metropolis having an estimated 1 million residents, which, of course, is phenomenal, and in some places it got a little shabby, which is natural. Although who knows, maybe the local authorities are looking for other areas of the country, planning a new move.
Photo lonelyplanet.com
See also: Myanmar inside and out...
Commuter town for Tel Aviv and Jerusalem
In Israel there are several towns called Modi'in. We are interested in the one with full name of Modi'in-Maccabim-Re'ut, since it was built more recently as the planned city for 250 thousand residents who drive to work either to Tel Aviv or Jerusalem. Situated halfway between two main Israeli cities, Modi'in is a good sample of a commuter town. Due to the major highways, proximity to Ben Gurion Airport and pleasant nature, it has less humidity than Tel Aviv, Jerusalem mountains begin there, this town is very much appreciated by the Israelis. Since 1993, the year of its foundation, Modi'in has been growing both physically and in terms of its population. Today, there are about 80 thousand inhabitants, and this number is increasing day by day. Perfect infrastructure, streets and avenues that go into the valleys, forests, hills and even stalactite caves in the reserves - the built-from-scratch city stands as a beacon of new inhabitants. Tourists should pay special attention to some attractions: the park of miniatures Mini Israel and the ancient monastery Latrun.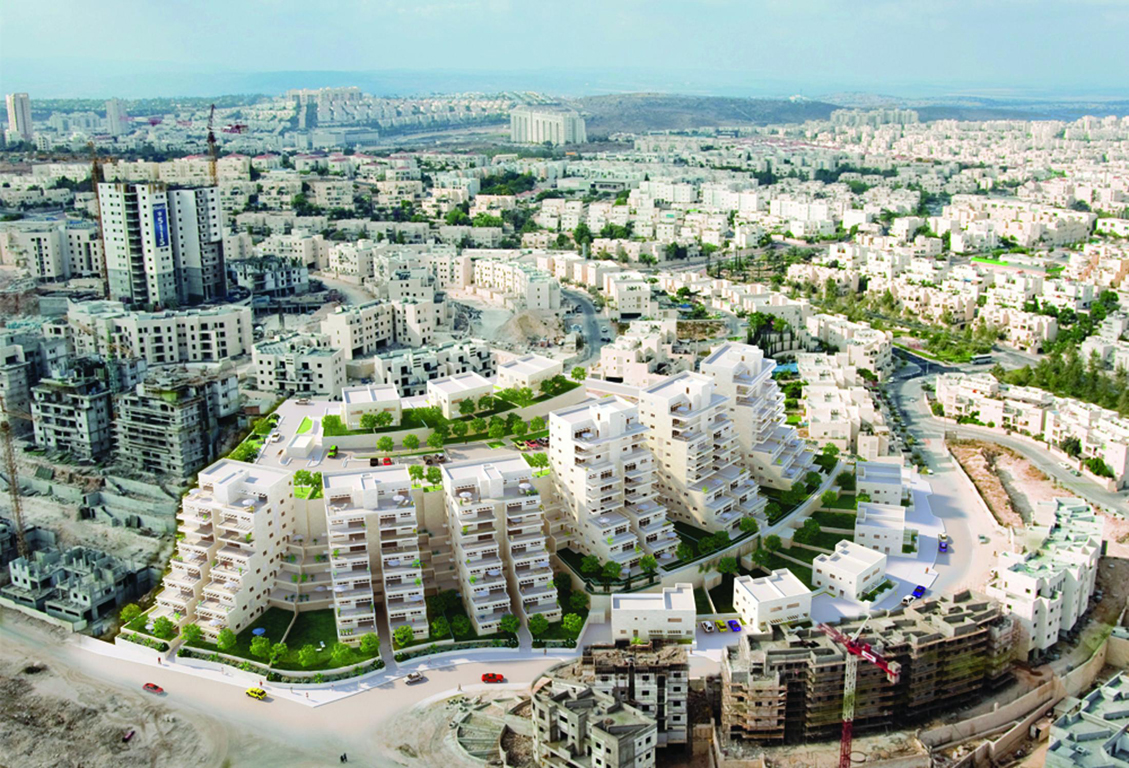 Photo inudeco.slavutych.city
See also: 10 facts about Israel that will surprise you

The first alive city of the future
At the very beginning of this article, we noted that we would not consider cities being built at the moment, the city of the future, but we would like to tell about already finished the South Korean new smart city Songdo, because it has already been filled with inhabitants and started functioning. Construction began in 1994, partly it is in progress today, but most of the sites have already been commissioned. Right now this futuristic city, which can be a perfect background for sci-fi movies, is home to about 50 thousand people, and approximately the same number comes here every day to work. Local infrastructure is based on technological innovations and, perhaps, deserves more articles or even books. Look at least at the most impressive sides of life here: every citizen has a unique smart card that is his personal key to subway, parking, movie theatres, bike rental and so on. They say parking is a big problem of cities, but in master-planned Songdo they arranged 95% of parking spaces underground, thus making the streets free for movement. The waste disposal system is also impressive: all household waste is sucked directly from individual kitchens and automatically sorted. South Korea turns this place into the most comfortable: for the city there is a separate legislation, giving it the status of a free economic zone with its own tax system, so in a short time, its population will grow at least tenfold - after IT specialists and scientists, businessmen from around the world will come to this surreal destination
Photo newcities.org
See also: Incheon: Korean city of the future

Echo of Chernobyl
The town of Slavutich, located just fifty kilometres from the infamous Chernobyl Nuclear Power Plant, is the newest city in Ukraine. It was constructed even quicker than record-holding famous Soviet building projects: Slavutich was built and inhabited for within a couple of years from 1986 to 1988. Today the town is estimated to have nearly 25 thousand inhabitants and almost every family is connected with the exclusion zone. Slavutich was built not only for evacuated personnel but also for scientists and plant employees who still have to go there to control the processes taking place there. Despite the tight time frames for construction, the city appeared to be very comfortable and convenient. According to different ratings, despite the proximity of the exclusion zone, the Ukrainians call Slavutich the most modern city of the country and one of the best for life. Planned in detail by the outstanding architect Leonid Vavakin, it is still admired for its well thought-out areas, infrastructure and architecture. Moreover, even in terms of tourism it is very interesting not only as an "object near Chernobyl", but rather as a good example of the late Soviet urbanism. Since the construction of Slavutich can be called a "construction project of the nations", each part of it is remarkable in its own way, as you can find Vilnius, Baku and Kiev quarters named after origin of construction brigades. Today Slavutych is a finished city, however, both local and foreign activists and designers continue to enhance it by creating new public spaces and arranging festivals.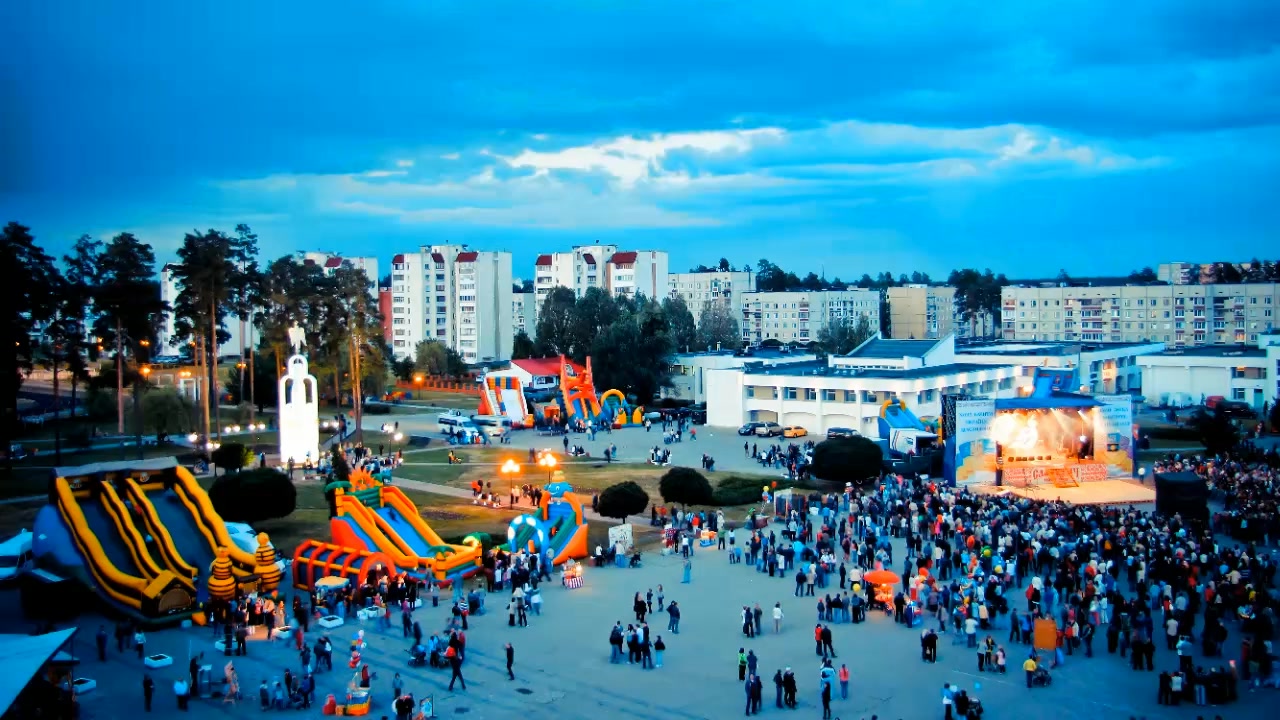 Photo businessdestinations.com
British remote places in a new way
English town of Milton Keynes with population about 192 000, visually stands out among other British settlements. That's because it was built in the 1970s, using only the latest technology and moving away from the local town-planning traditions. It does not have historical centre filed with centuries-old mansions and legendary Victorian hotels, pubs and restaurants. But locals enjoy perfectly designed roads, infrastructure, bike paths and shopping malls, including the longest in Europe which stretches for 3 miles. Milton Keynes was born thanks to the country's leadership as a strategic decision was made in 1960 to build on the south-east of the country several new cities, with an aim to relieve the housing pressure in big cities as London, Liverpool, Manchester and their suburbs. Among all the purpose-built cities, Milton Keynes is the most interesting. The kingdom capital is just an hour's drive away, the same as to Oxford, Cambridge and Birmingham. Also, for visitors noteworthy is Xscape ski centre, a landscaped park of the Manor Stowe, the zoo and, of course, a cryptographic centre, where during the Second World War worked and deciphered Nazi telegrams the famous Alan Turing.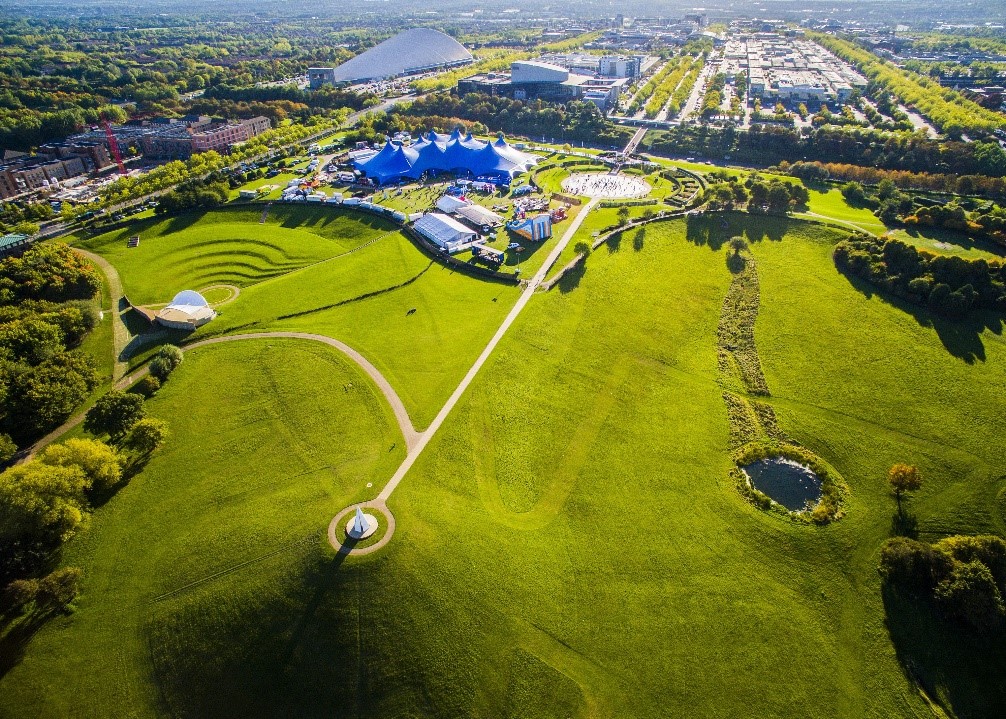 Photo theparkstrust.co
See also: World ghettos. Bedford: English outback with Italian flavour

Cover photo kiwitours.com