Luxury in Korean style: Royal palaces of Seoul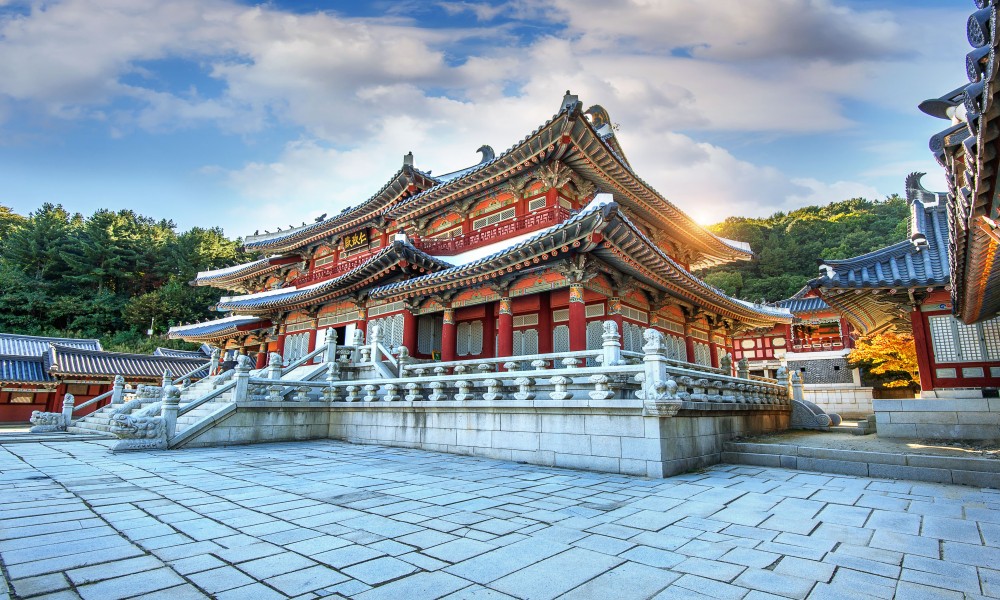 Seoul of South Korea that blisteringly turned from an ancient city of a poor country into a prospering capital of an advanced state over 20th century, definitely deserves respect; as much esteem is earned by those municipal officials and patriots who, in times of explosive industrialization, managed to preserve glorious heritage of the past – royal palaces of Joseon dynasty.
There are five palaces in Seoul altogether and alongside architectural value and historic significance they compete with one another in how difficult it is for foreign tourists to articulate their names. Therefore we won't make you break your jaw by writing about all of them in one sentence; we'll proceed one by one instead, starting with the biggest one Gyeongbokgung or the North Palace, as it is popularly called.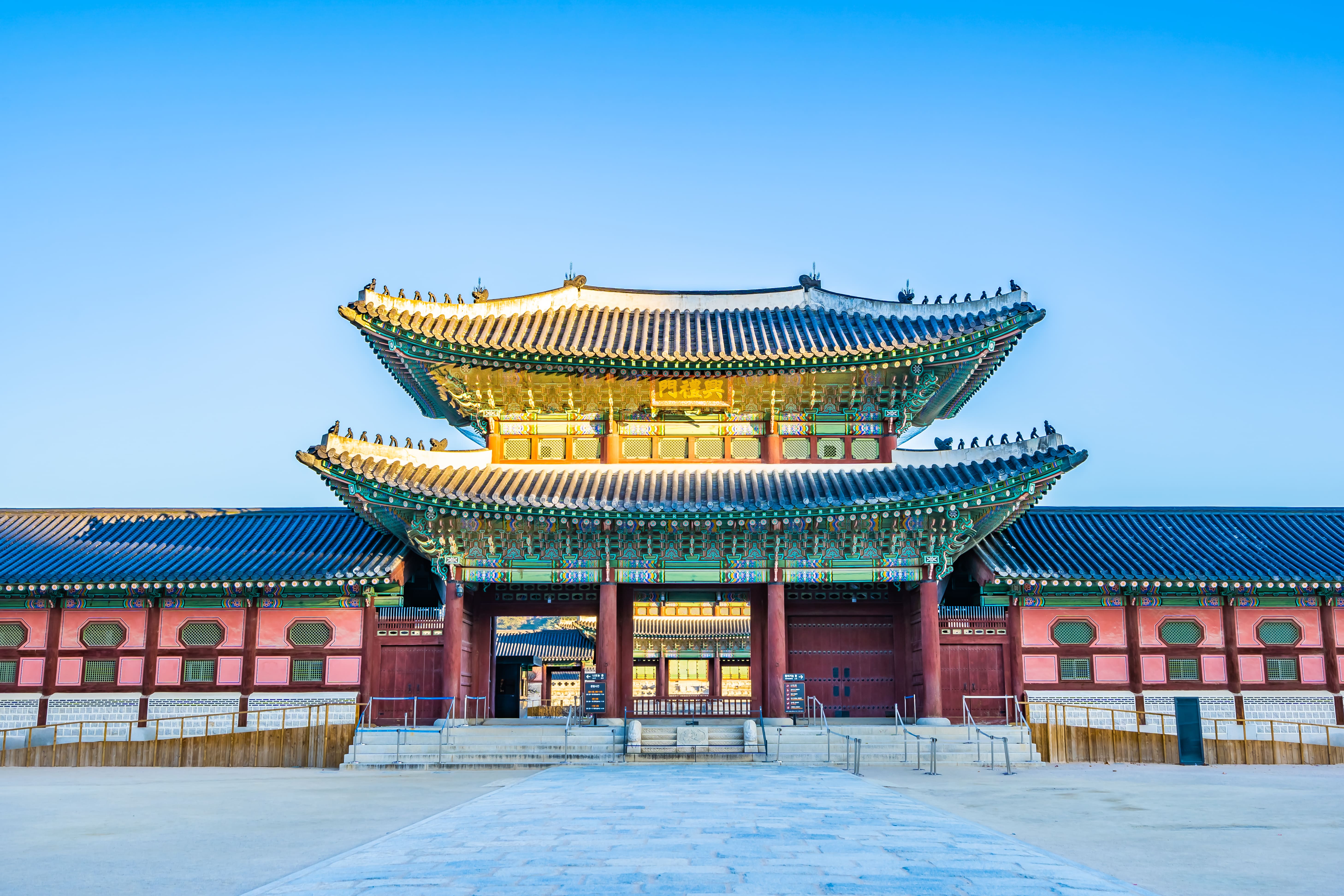 Photo freepik.com
Built in 1394 as the official residence of the reigning dynasty, it is situated in the central part of the city; nearby namesake station of the third line of Seoul's subway operates. Majestic complex includes throne room, picturesque Gyeonghoeru pavilion and an incredible lotus pond. Not just tourists like the place – Koreans themselves are head over heals about it, some objects of the palatial complex even decorate their national currency. We would add for ourselves that even if you're short of time you should definitely stay in the square in front of the palace to watch the changing of the guard – this flashmob of amazingly high quality repeats authentic almost-thousand-years old ritual.
Read also: Incheon: Korean city of the future
Changdeokgung is situated within walking distance and at early stages of its construction was regarded as royal family's unofficial residence. However, force majeure, both natural and human-factor influenced, that were often coming to Korean Peninsular, made representatives of Joseon turn this object of relaxation into a fully-functional "office". One starts getting to know the palace with ancient gates and stone bridge Geumcheongyo. It was this way that ambassadors, advisors and subordinates of Korean rulers used to come to Changdeokgung to burden leaders with state matters. Still, it is much nicer to have rest here – it will just suffice to mention astonishingly beautiful Geumwon Garden or "Forbidden Garden". In its territory one can hide from problems and city rush (and this one is eternal, too) and simply admire creations of Mother Nature. Daily 15 various themed guided tours in different languages are held there, during them visitors are told in great detail, in the shadows of which particular tree this or that international treaty was concluded.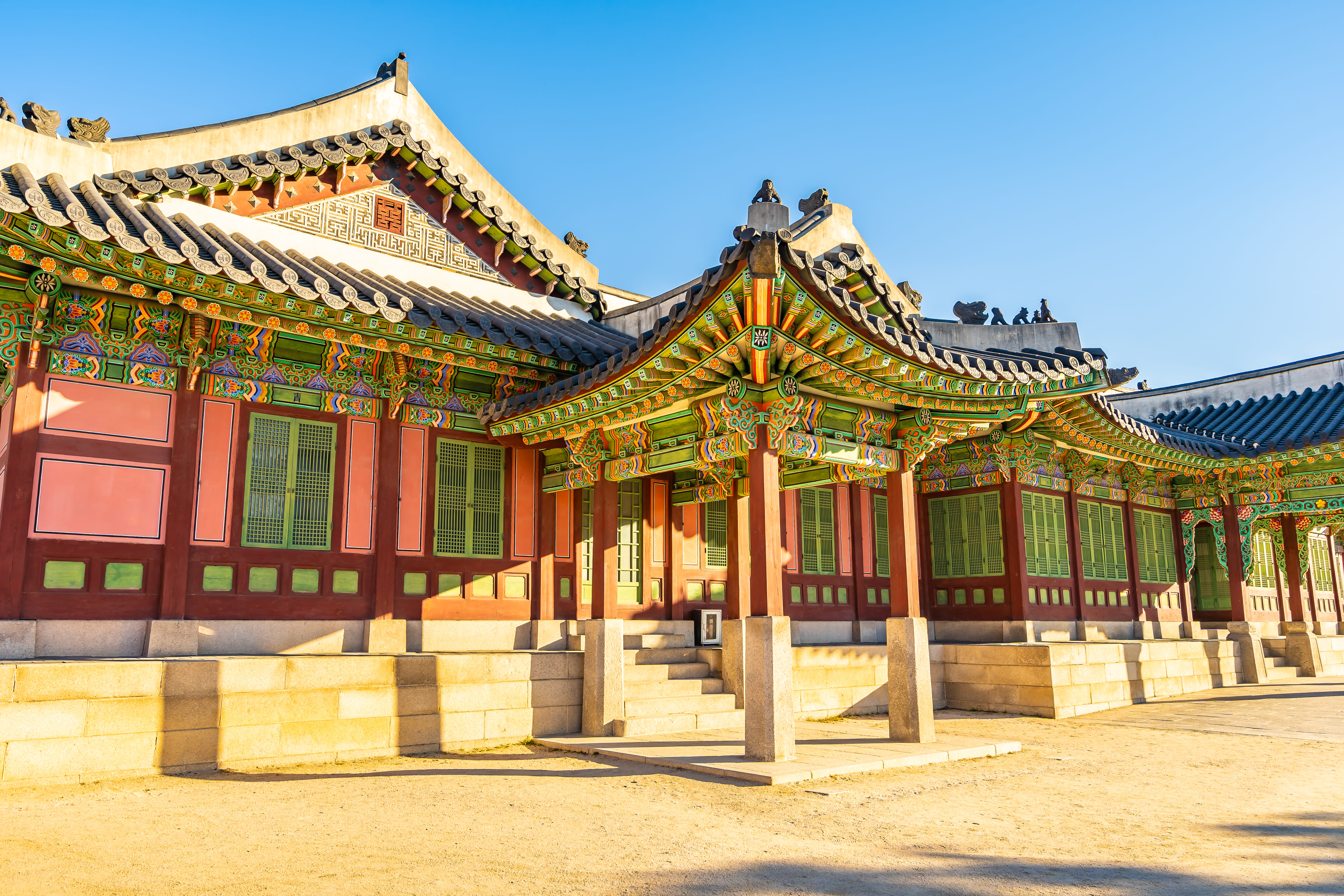 Photo freepik.com
Deoksugung stands out due to its architecture because on its territory buildings are located that were built in Western style in 18th and 19th centuries when European traditions started penetrating conservative Asia deeper and deeper. It now shelters Japanese National Picture Gallery. By the way, although no one is at war at the moment, lovebirds should be careful there – the thing is that there is a wall along the perimeter of Deoksugung, folk lore says that a walk along it leads to a breakup.
Read also: Palaces of the desert
Next in line is Changgyeonggung which, alongside, again, incredible beauty, is famous for a pond situated nearby, half of which used to be occupied by rice field. Legend has it that in ancient times reigning king had to personally supervise harvesting on this field. Therefore all the rulers had to abandon state affairs and head there to as near as do agricultural woks that they may not like, but there was no arguing with a centuries-long traditions. Unfortunately, during yet another Japanese occupation the field was turned into pond and the ritual was never restored again. Nowadays within the territory of Changgyeonggung one can go boating and enjoy a wonderful view of the palace, in particular on Tongmyeongjeon pavilion built especially for queens.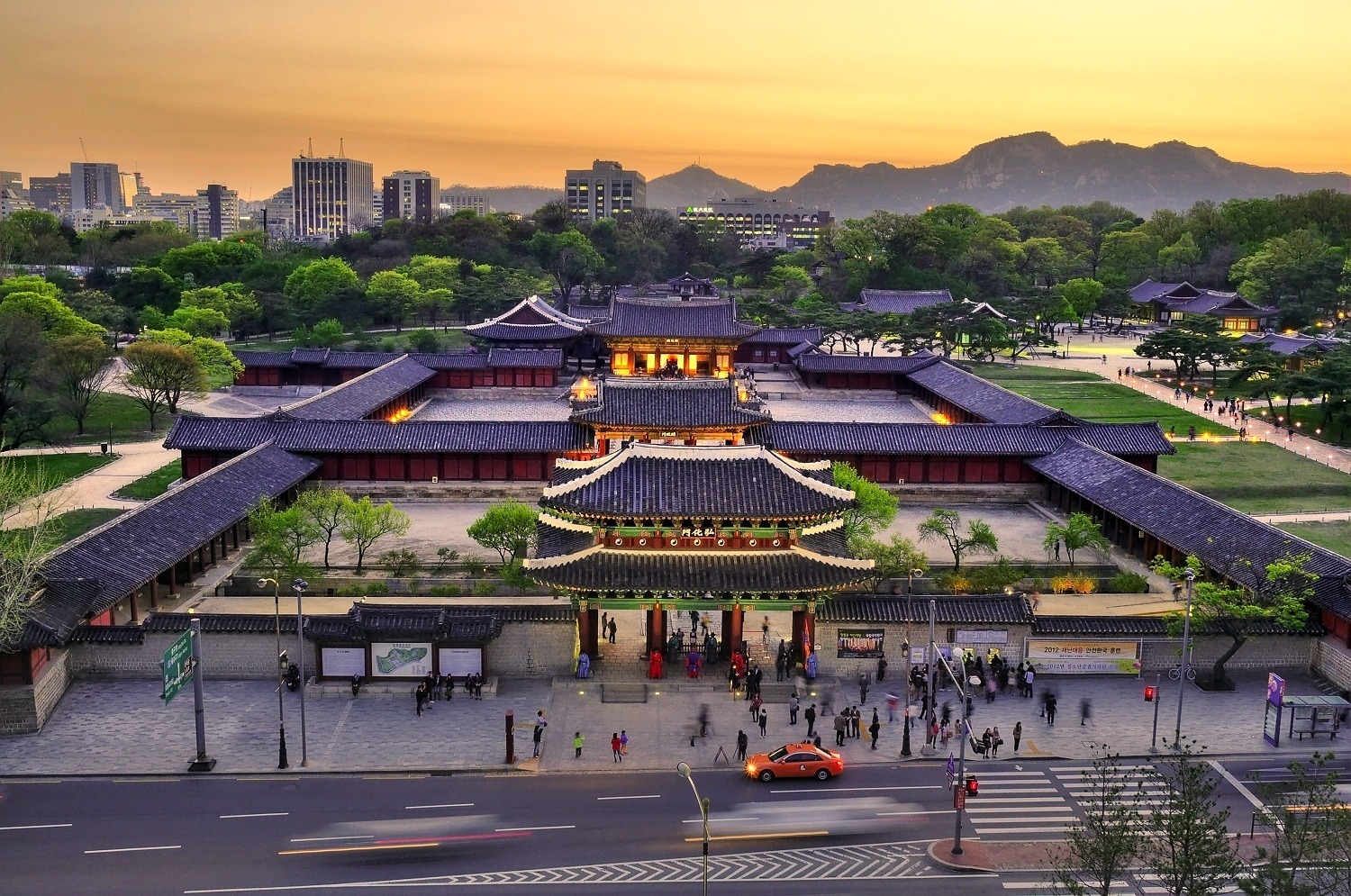 Photo blogsрot.com

If you aren't yet lost in names, it's time we tell about the last royal palace, Gyeonghuigung. "Western" one, it even used to be connected to Deoksugung with a bridge. Today it is hard to imagine that and we can only regret that such a passage does not exist nowadays. However, careful Koreans preserved it anyway, despite the fact that it was almost entirely burnt in 1829. It is a commonly believed that Gyeonghuigung is a place of knowledge because such important educational institutions as Seoul Science High School, university and numerous libraries are situated in its vicinity.
Despite the fact that majority of Seoul's palaces are located not far from one another, even a whole day is hardly enough to have a look around all of them. But if you've made up your mind to visit every palace, then it makes sense to buy a ticket, available in ticket offices of each, that is valid for a month and gives a right to visit all five residences. Now that we've mentioned it, wholesale option is also cheaper – merely 10 Dollars. Impressions and pictures are sure to turn out stunning and combination of ancient construction against the background of skyscrapers will forever remain in your memory.